---
I left the Novotel at around 7:30AM, and made it to the terminal a few minutes after that and to the departures hall by about 7:40AM.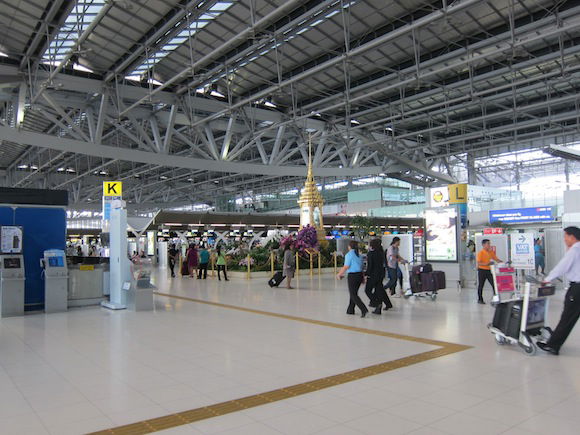 Departures hall
Singapore check-in was located in row "K." There was no queue at check-in, and after informing the agent which flight I was on he processed my check-in in less than two minutes and literally didn't say a word to me – he didn't even ask if I wanted to check my bag, which on second thought, I kind of like.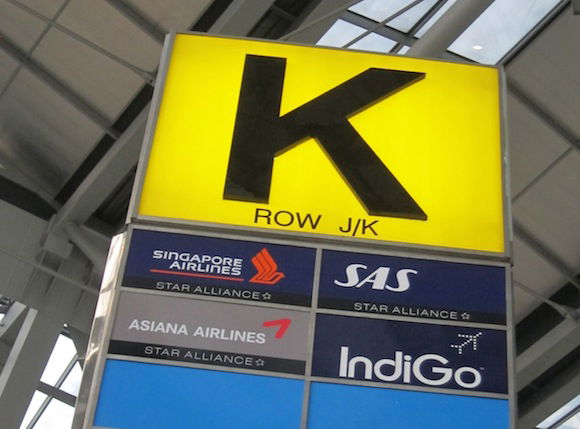 Singapore check-in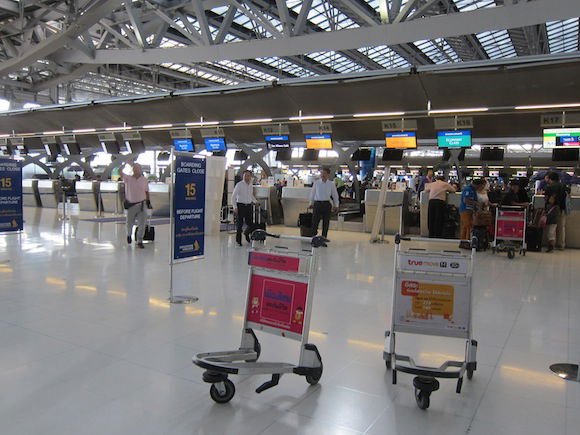 Singapore check-in
I was given a pass for the priority lane, which is located to the right of the standard security lane. There was no wait in the priority security queue, and after that there was no wait at immigration either.
Singapore's Silver Kris Lounge in Bangkok is located in the "C" pier, which is about a 10-15 minute walk from the security and immigration checkpoint. Fortunately the terminal is quite nice, so it's a pleasant walk.
As a reminder, if you wouldn't normally have access based on your ticket, there are a plenty of options available in Bangkok for those with a credit card with lounge access.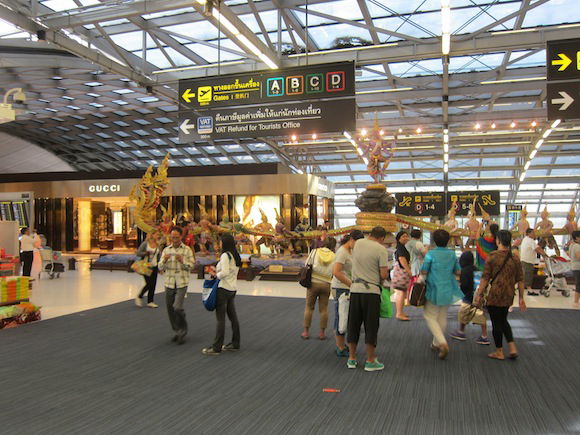 Airside terminal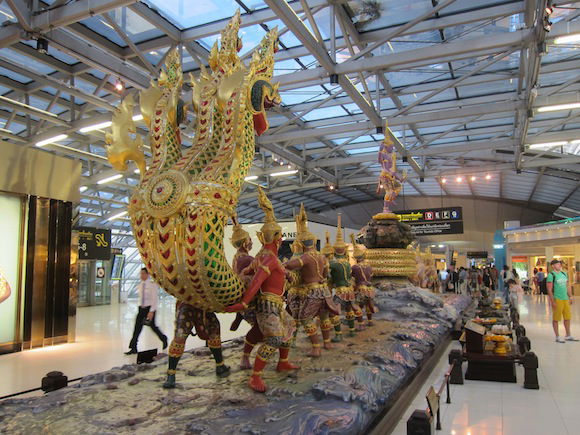 Airside terminal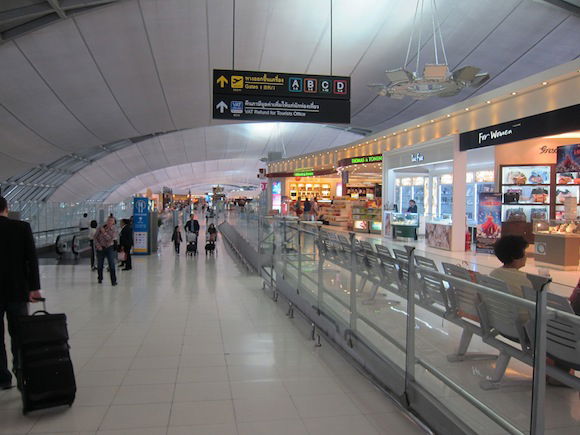 Airside terminal
The Silver Kris Lounge is located one level down from the terminal, right next to a foot massage place.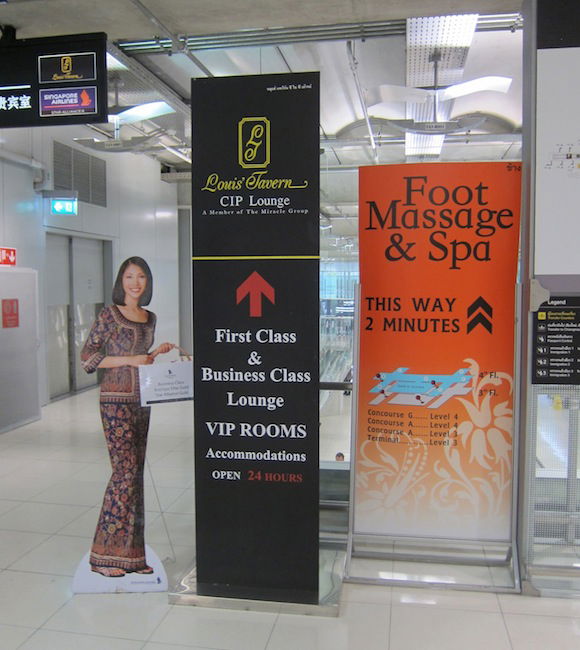 Lounge signage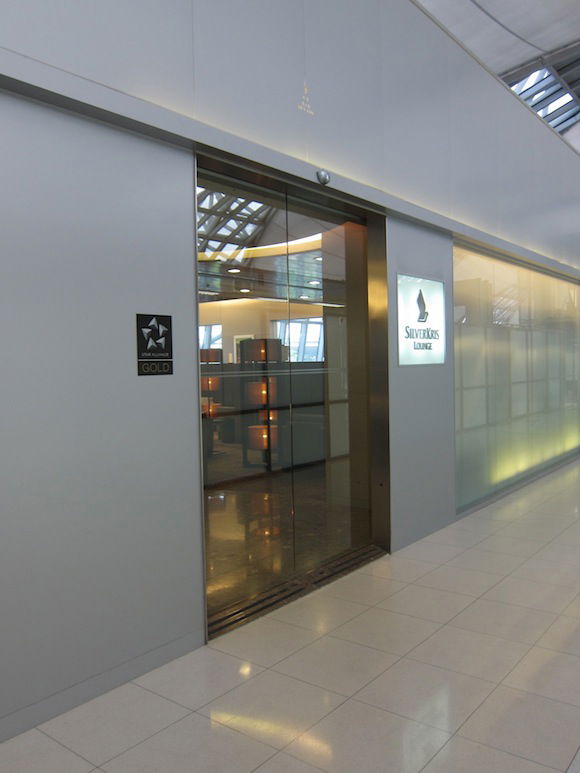 Lounge entrance
At the entrance I was welcomed by a friendly associate and informed that boarding would be announced for the flight.
The Silver Kris Lounge is a good size though oddly symmetrical, with a bunch of similar looking seating areas. So while it's somewhat large, it feels a bit claustrophobic due to how many barriers they have up.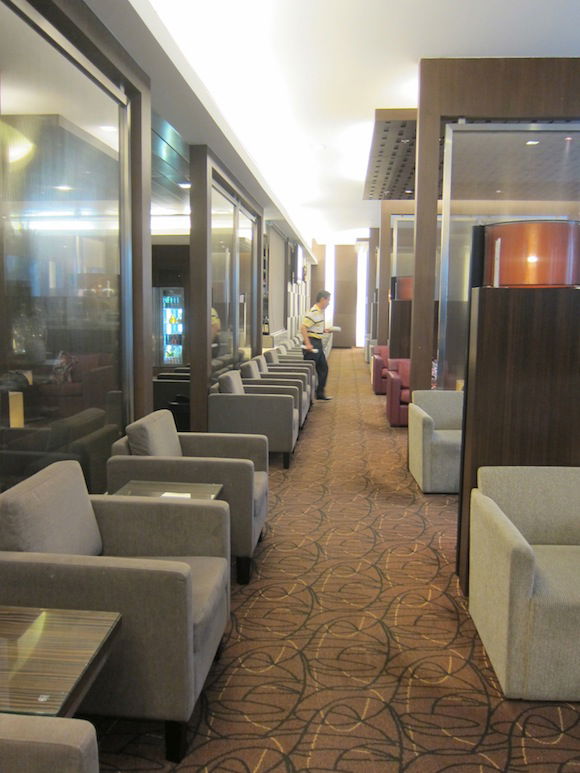 Lounge seating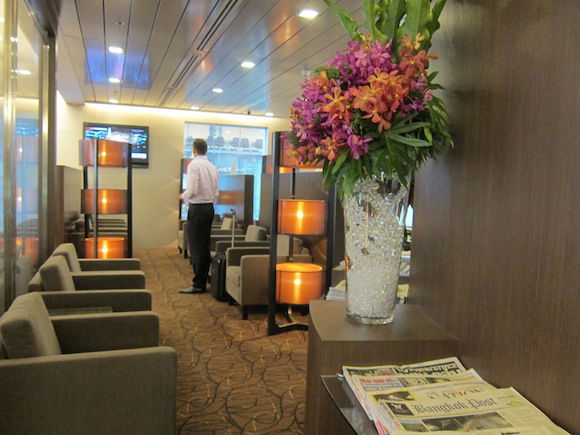 Lounge seating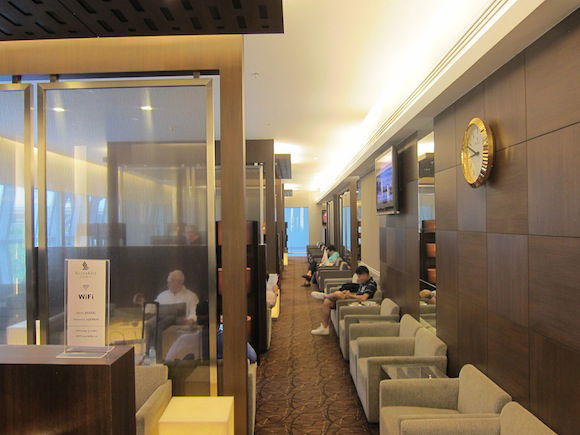 Lounge seating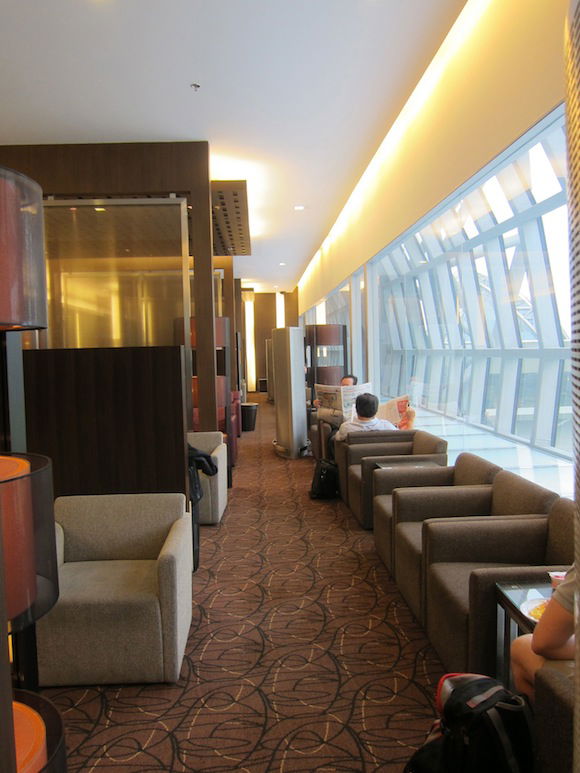 Lounge seating
There were also a couple of workstations with Macs.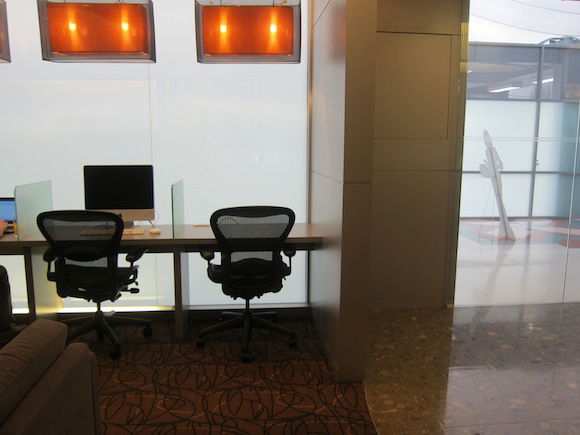 Workstations
The breakfast spread was fairly decent, and consisted of several hot items like scrambled eggs, baked beans, sausage, bacon, and even dim sum.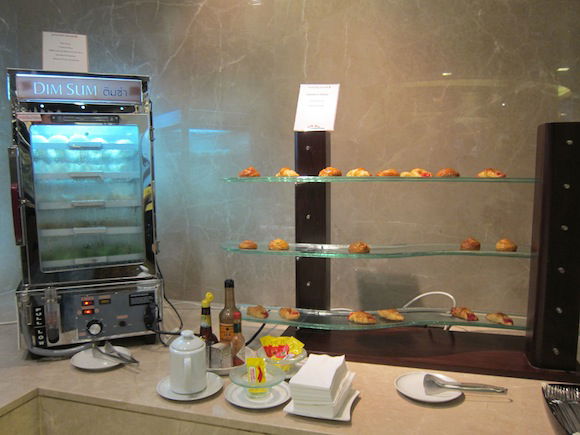 Dim sum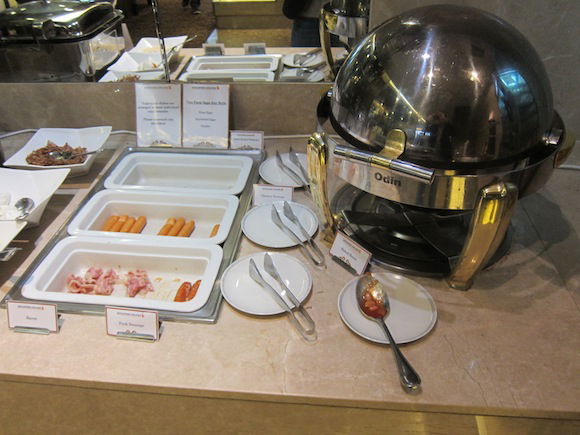 Hot spread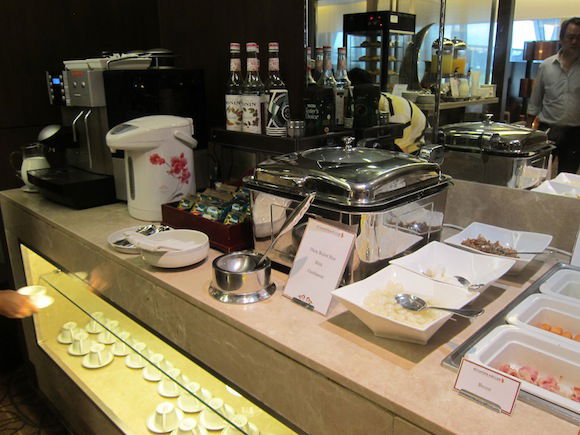 Hot spread
Then there was also a cold selection consisting of croissants, pastries, yogurt, week-old macarons, and of course ice cream.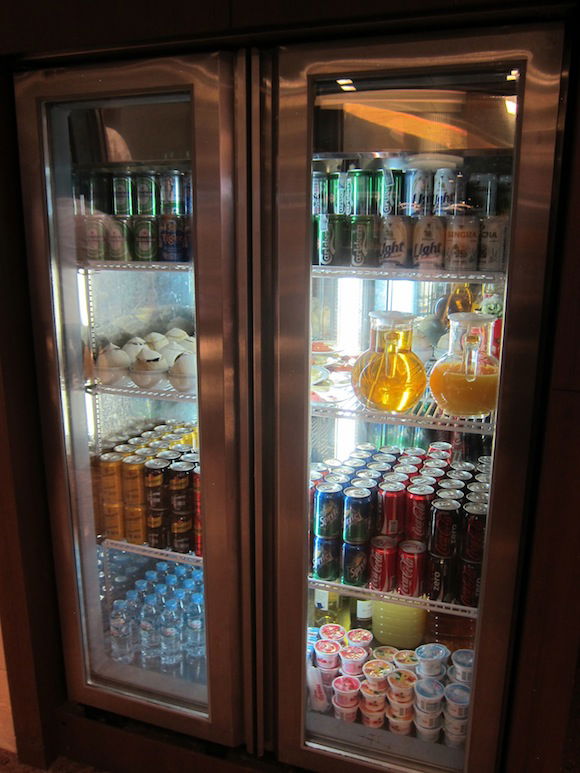 Drinks and yogurt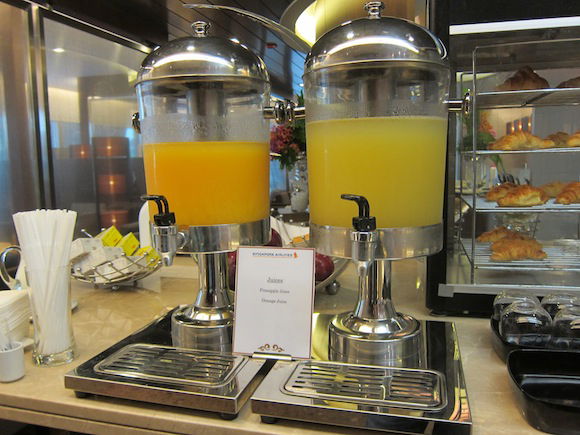 Juice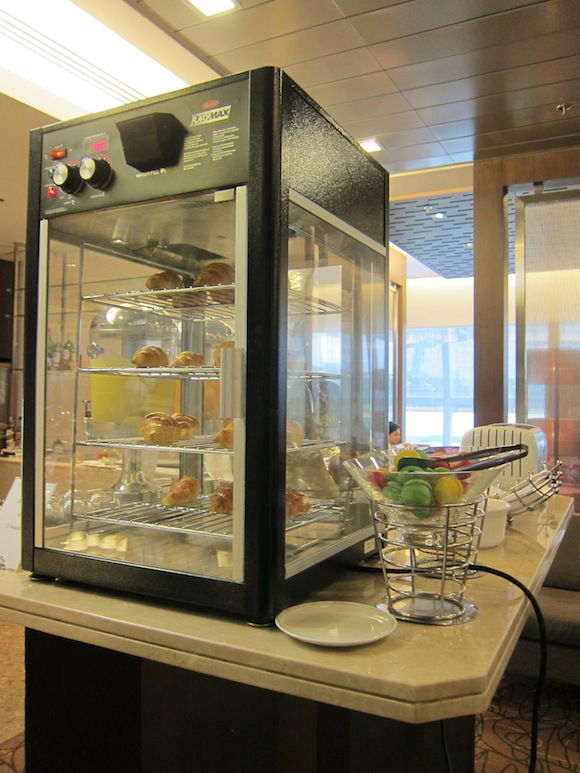 Croissants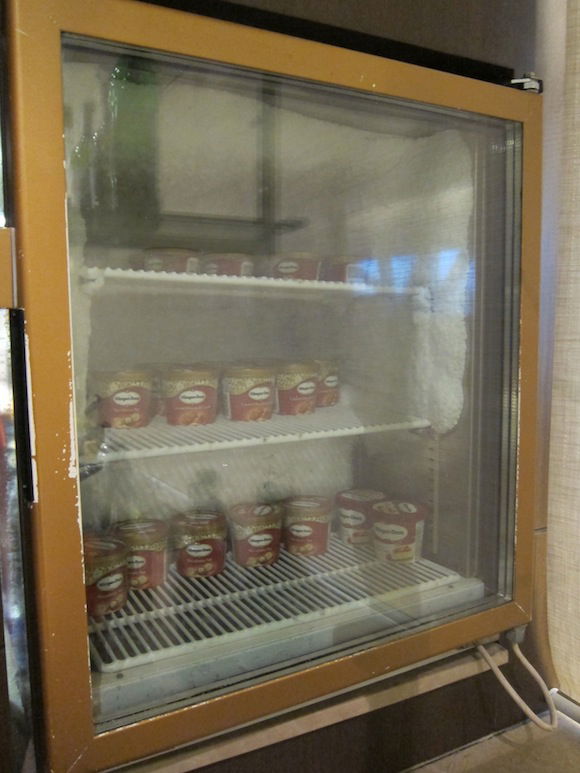 Ice cream
There was also a decent selection of wine and booze.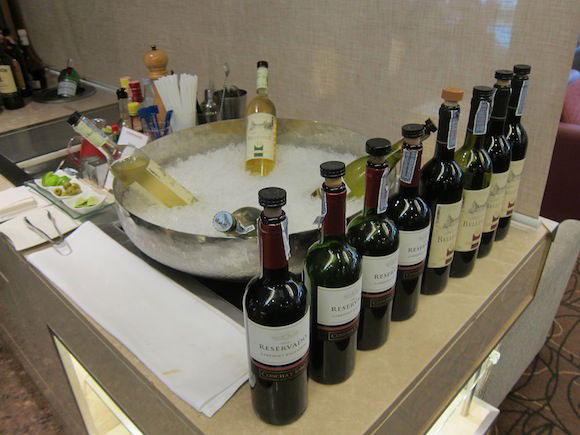 Wine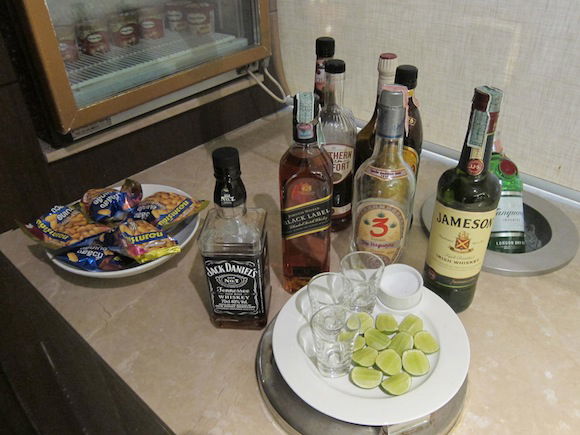 Booze
At around 9AM I decided to head to the departure gate, which was D5. It was maybe a five minute walk away.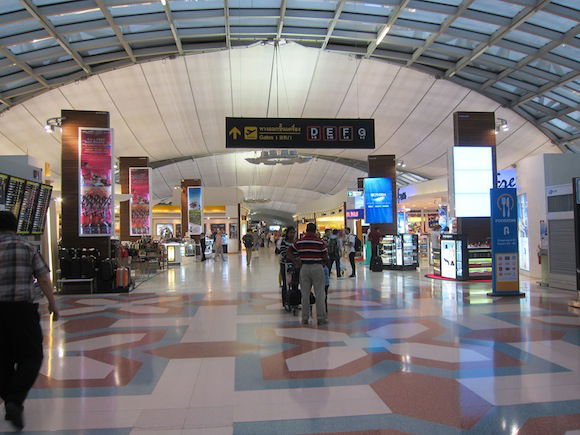 Walking to departure gate
As is the case at all gates at Bangkok Airport, when you enter the gate area they already check your passport and scan your boarding pass, so once you're in the gate area you're considered to be "aboard."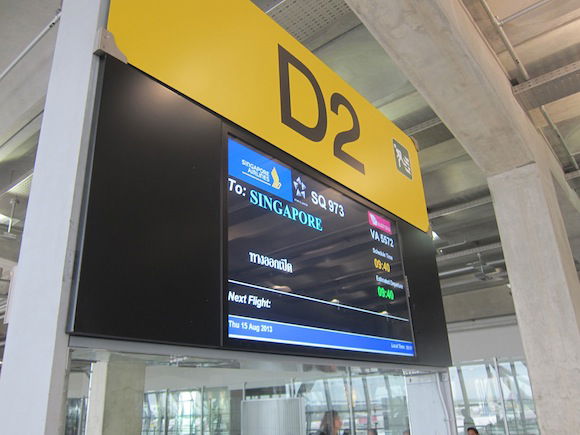 Departure gate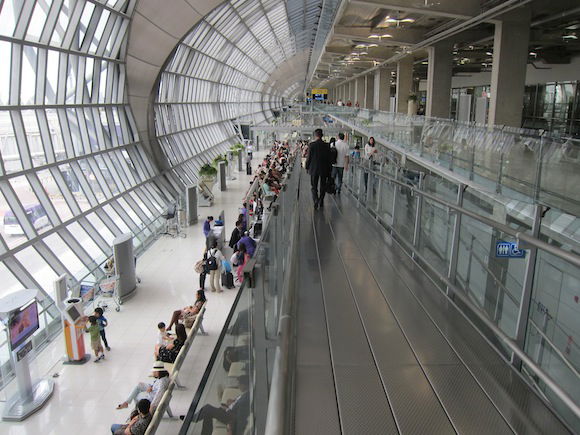 Departure gate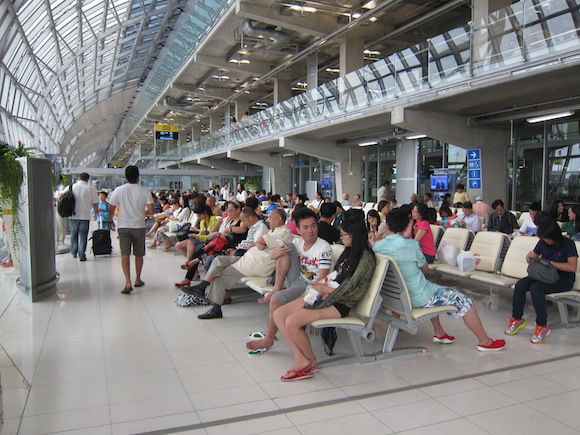 Departure gate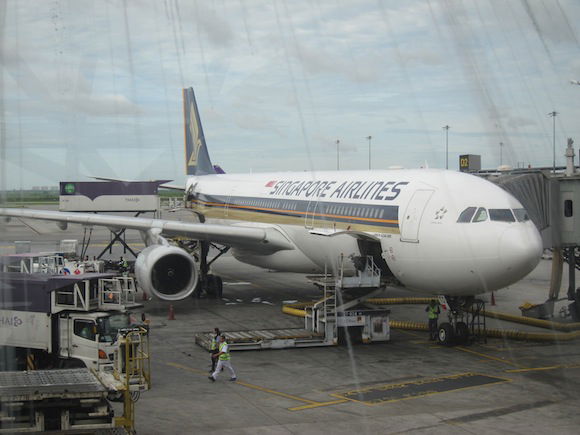 Plane to Singapore
As a result it's always a free for all when they start boarding, since everyone more or less boards at the same time, regardless of which zone they call first.