---
Update: In the meantime ANA has introduced an all new first class suite — see here for a full review of that.
We arrived at O'Hare Airport at around 9AM for our 11:20AM flight to Tokyo Narita. We had already checked in online, so we headed straight through security and to the United Polaris Lounge, which ANA uses for their first and business class passengers in Chicago.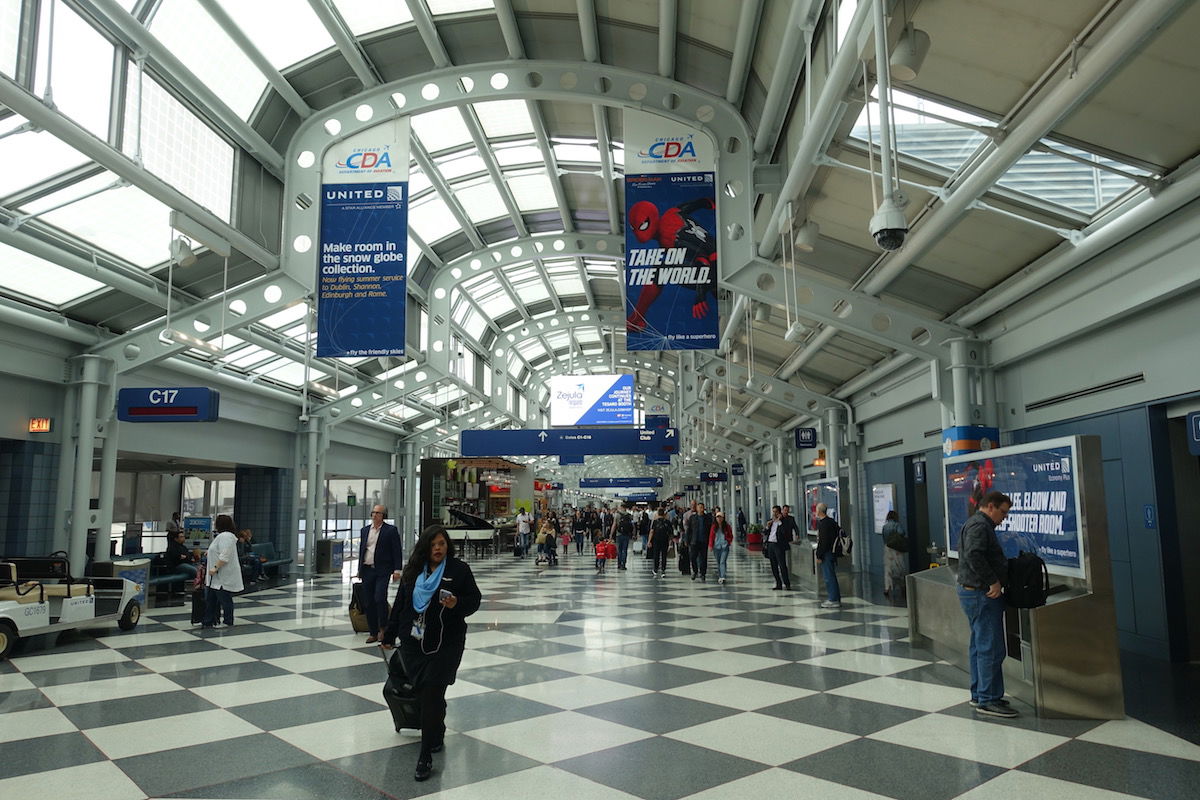 Chicago O'Hare Terminal
I've already reviewed the Polaris Lounge Chicago in great detail. The only thing I'd add is that since I last visited they expanded the lounge a bit, by adding a dining section and a bit more seating at the far end of the lounge.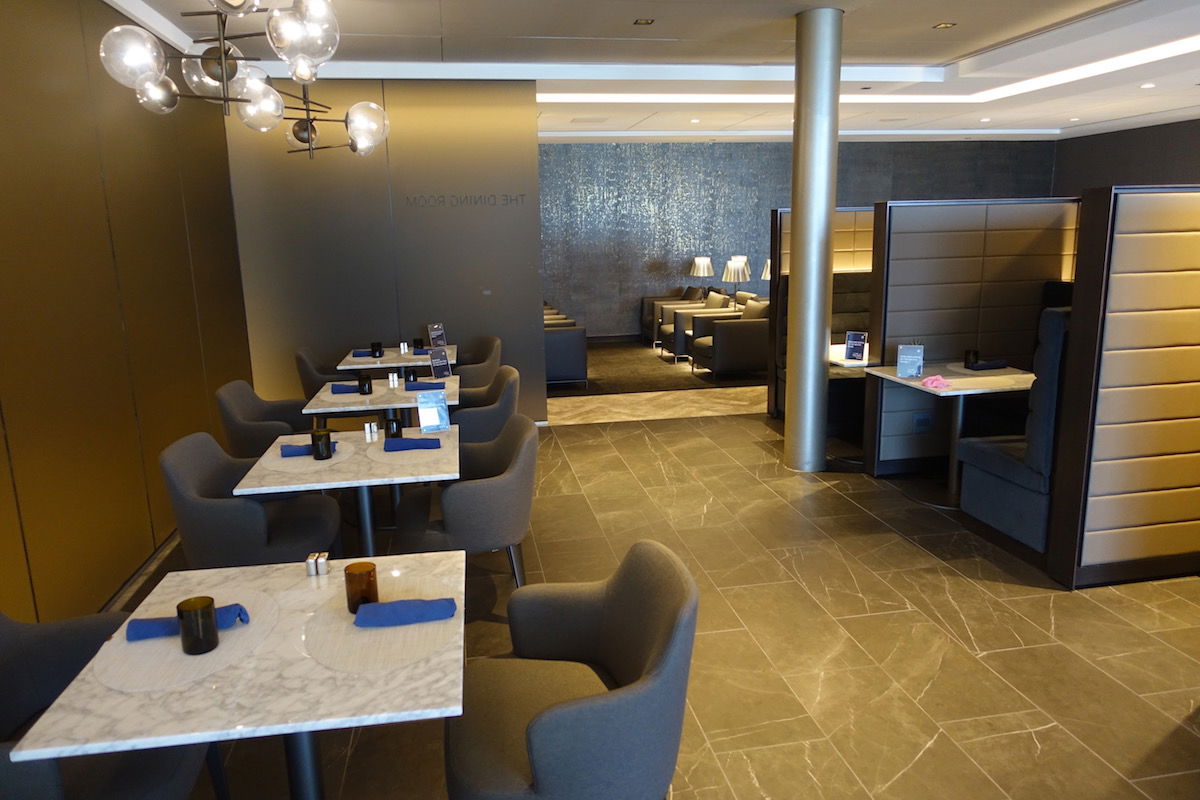 United Polaris Lounge Chicago dining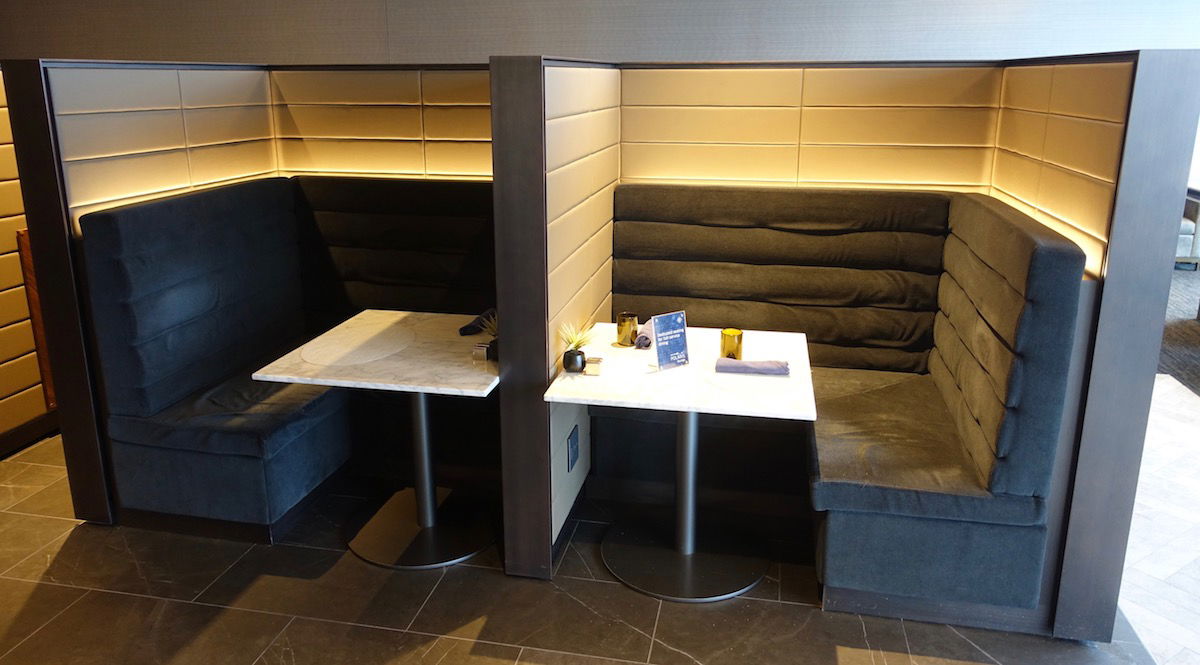 United Polaris Lounge Chicago dining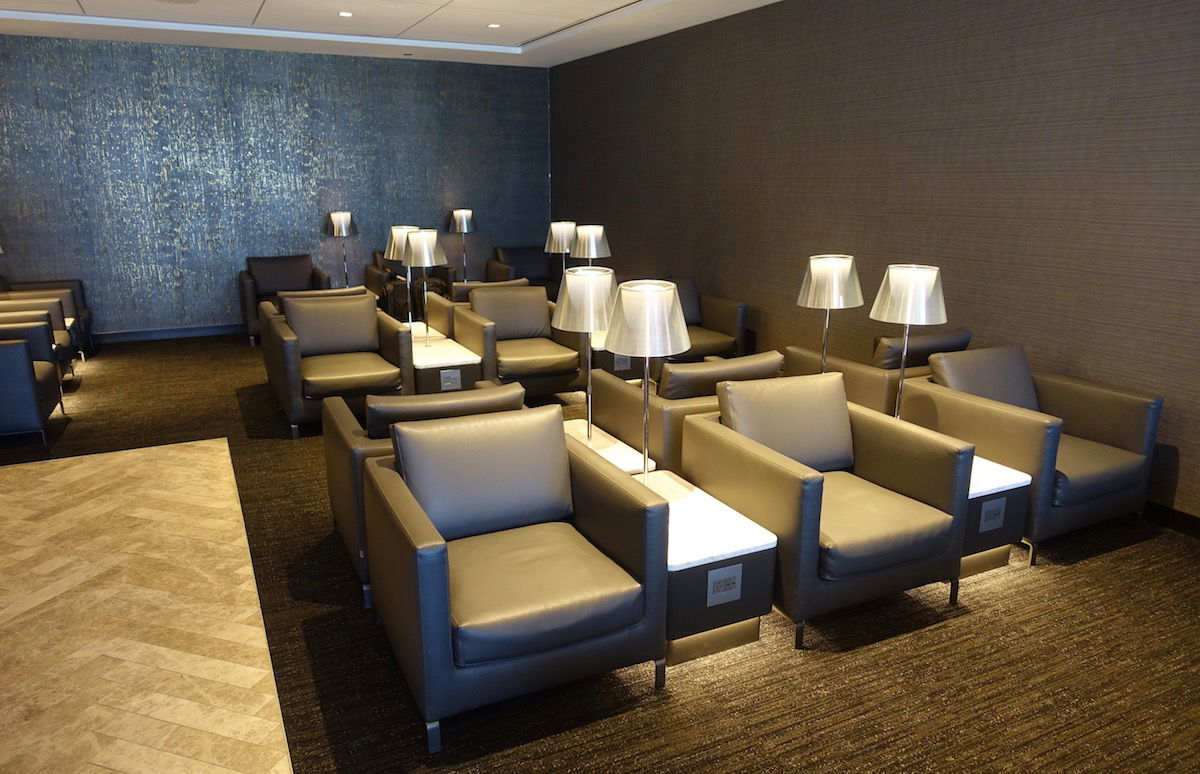 United Polaris Lounge Chicago seating
We had breakfast in the lounge before our flight.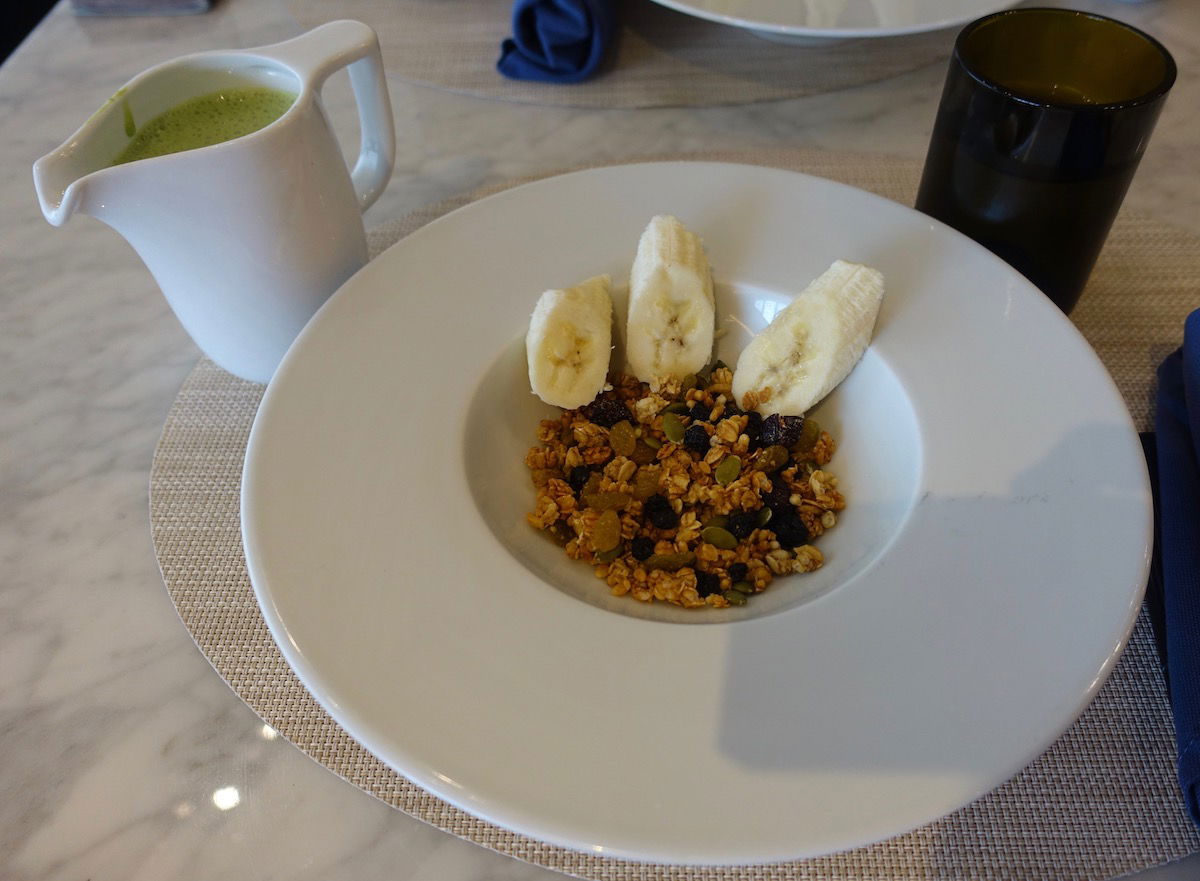 United Polaris Lounge Chicago breakfast


United Polaris Lounge Chicago breakfast
Polaris Lounges continue to blow me away, especially when you consider that they're from a US airline. These really are some of the best business class lounges in the world.
Our ANA flight to Tokyo Narita was departing from gate C10, just a short walk from the lounge. Boarding was scheduled for 10:50AM, so we headed to the counter at around 10:40AM to have our passports verified.
You've gotta love how consistently Japanese airlines try to apply their service standards, even at outstations. The guy checking our passports was caucasian, but gave us a proper bow when he handed us back our boarding passes and passports. Hah.
ANA has a separate line for first class passengers, which was at the far left of the gate.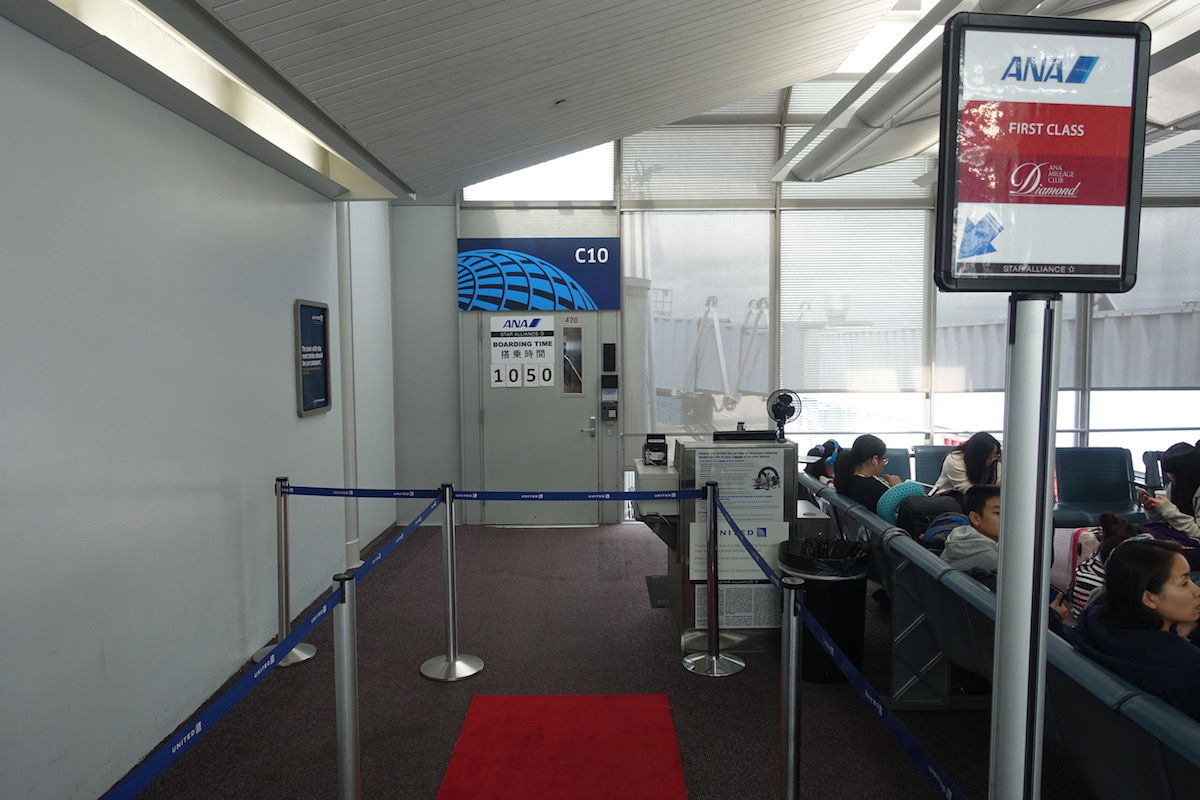 ANA departure gate Chicago
As you'd expect, boarding started exactly on time. One awesome thing was that I noticed we were flying ANA's Star Wars 777. Unfortunately they don't brand it quite to the level of EVA Air's Hello Kitty flights, though it's cool nonetheless.
All Nippon Airways 11
Chicago (ORD) – Tokyo (NRT)
Tuesday, May 28
Depart: 11:20AM
Arrive: 2:20PM (+1 day)
Duration: 13hr
Aircraft: Boeing 777-300ER
Seat: 2G (First Class)
We boarded through the forward door, where we were greeted by no fewer than three bowing flight attendants, and escorted to our seats. ANA's first class cabin consists of eight seats, spread across two rows in a 1-2-1 configuration.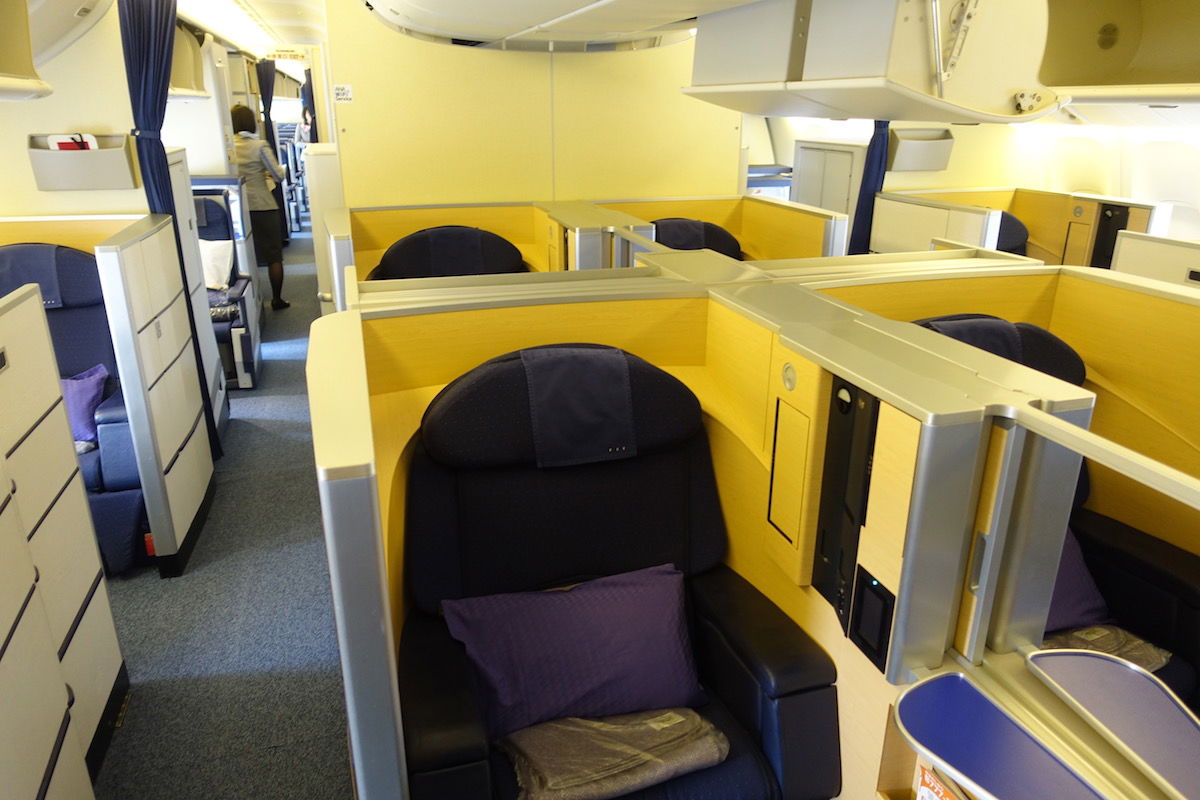 ANA 777-300ER first class cabin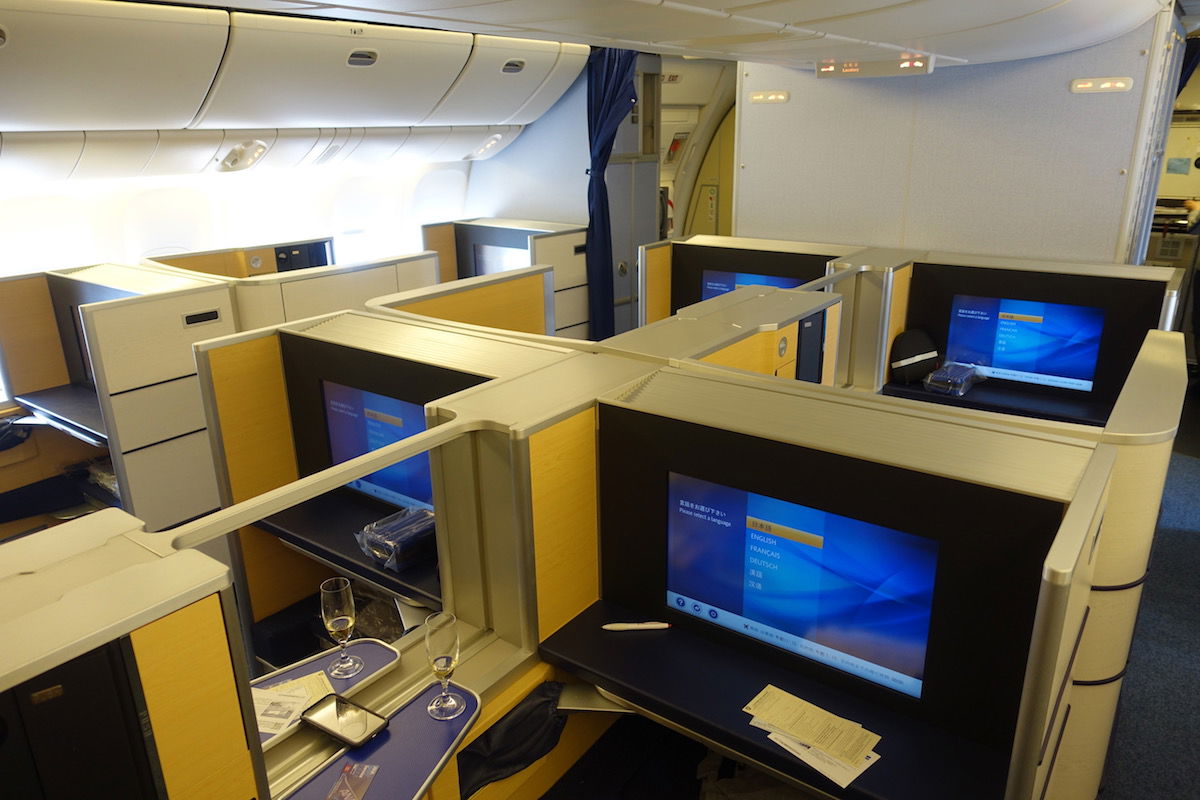 ANA first class cabin 777-300ER
The cabin only takes up a bit over half the space between doors one and two on the 777-300ER as there are also two rows of business class immediately behind it. ANA's business class features staggered seats with direct aisle access.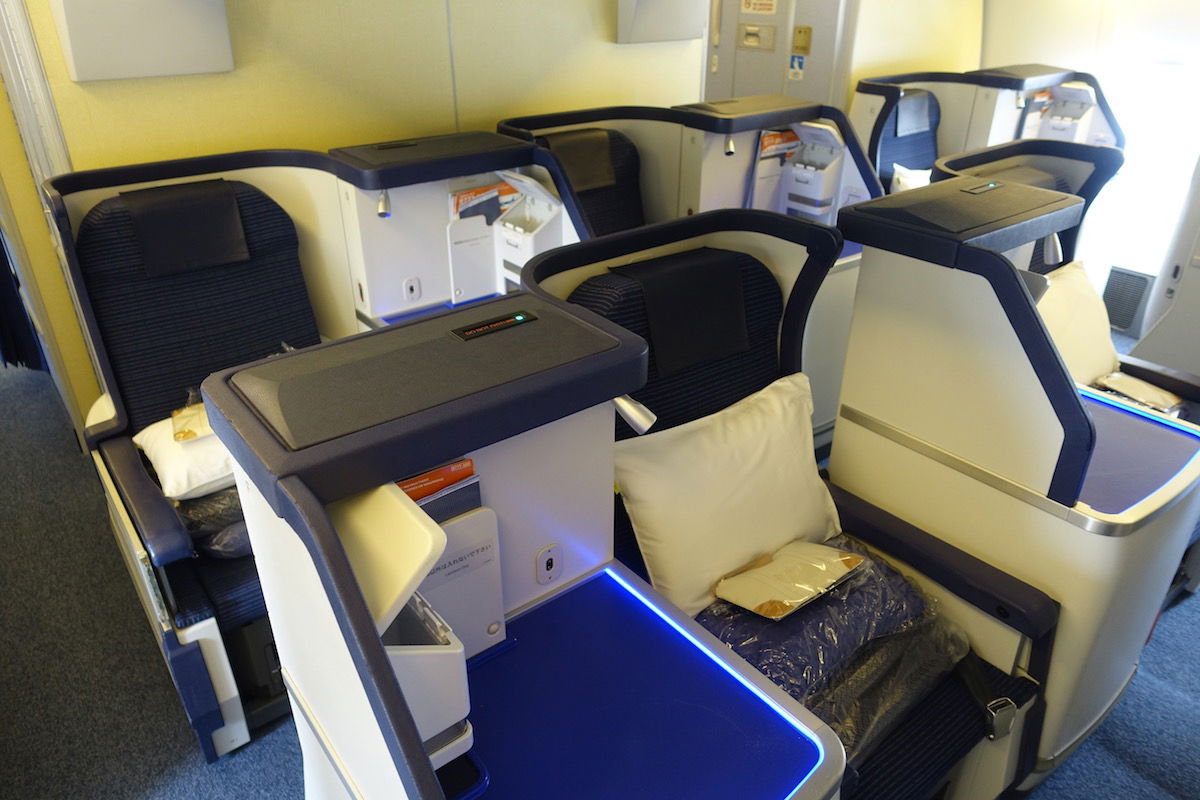 ANA business class cabin 777-300ER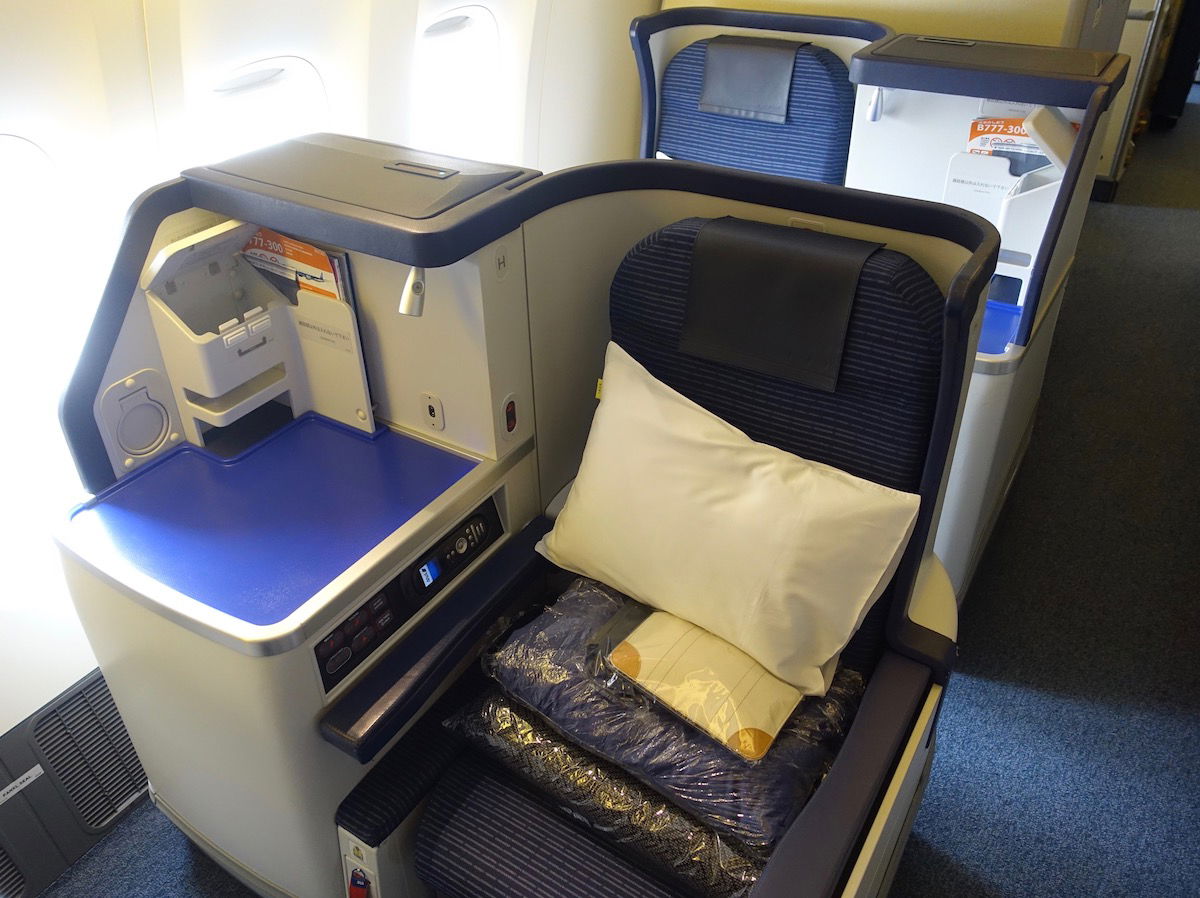 ANA 777-300ER business class cabin
While I don't like to complain about international first class seats — obviously they were incredibly comfortable — I find that ANA's are among the most poorly designed out there. They box in the seats, and this simply makes no sense. It's one thing to have the option of extending a door for privacy, but these seats don't have doors yet feel like cubicles.
This means that if you're in a window seat you can't really look outside, while if you're in one of the center seats you can't even talk to your travel companion.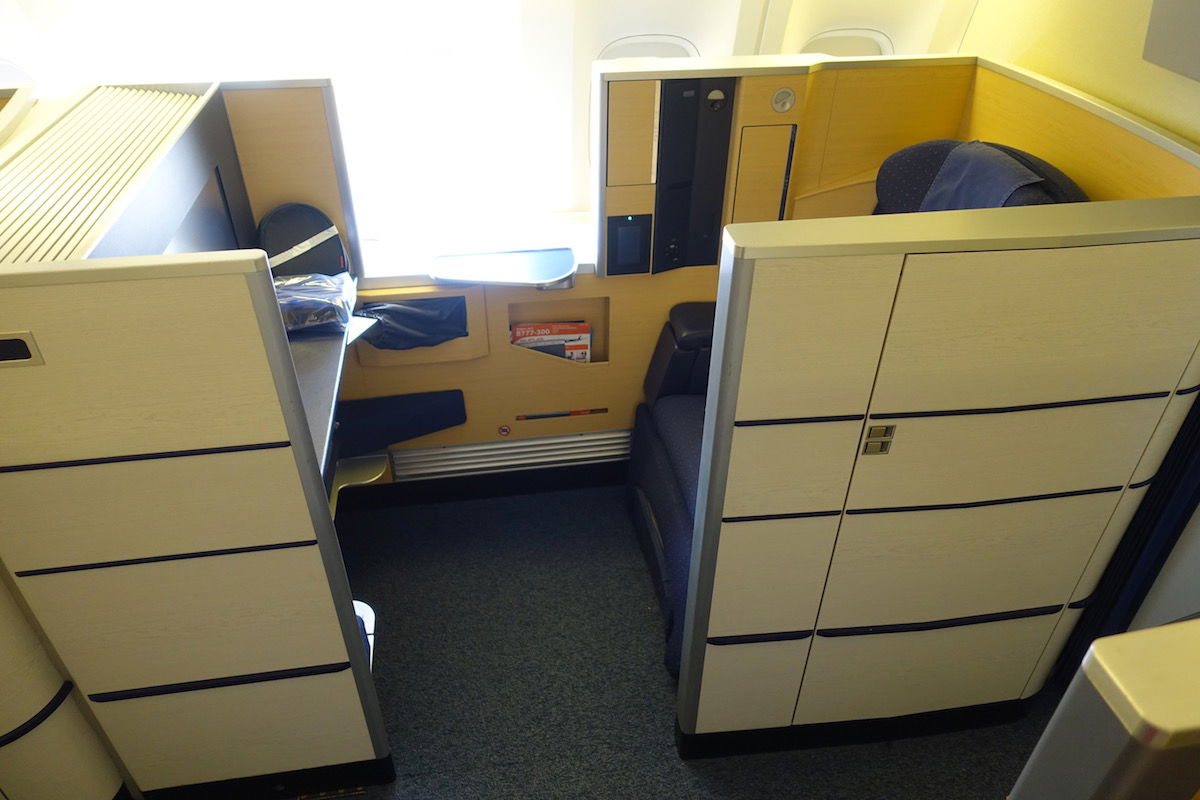 ANA first class seat
I selected seats 2D & 2G for Ford and me, though in retrospect we might as well have just both selected window seats, since we couldn't practically communicate with one another.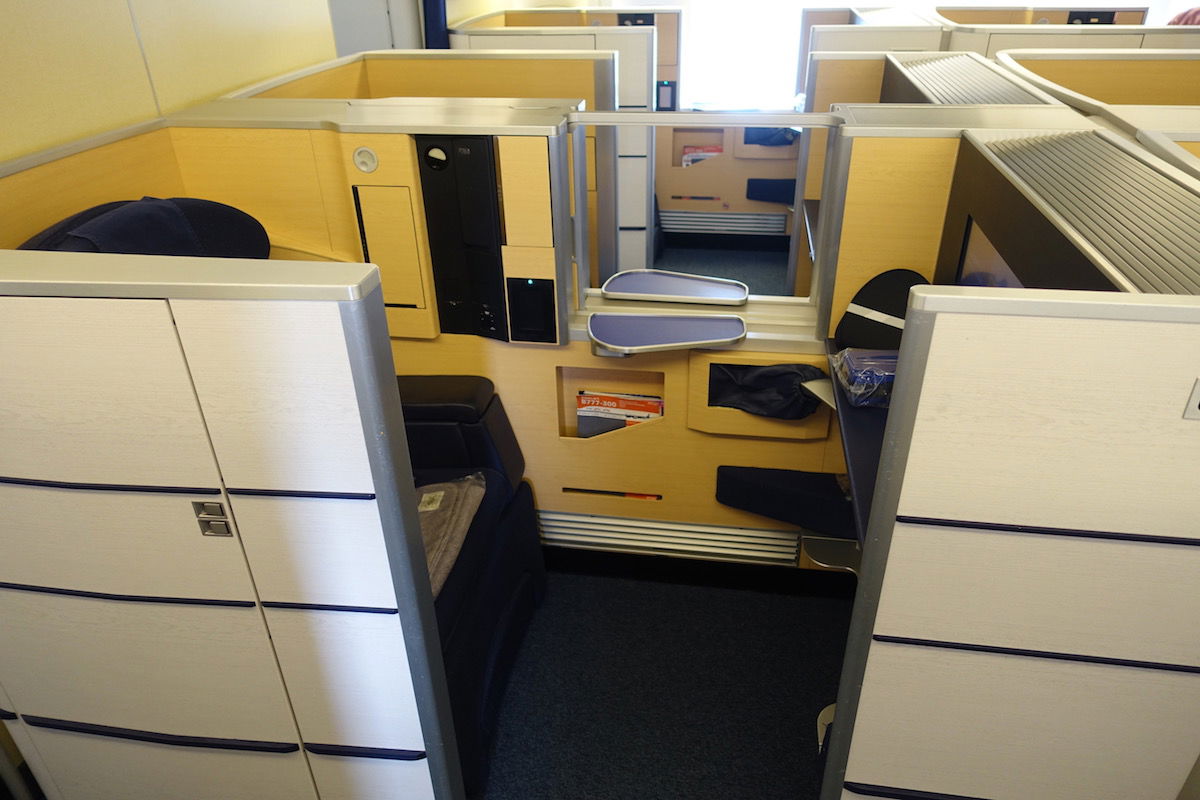 All Nippon Airways first class seats
The seats themselves are comfortable and there's lots of personal space, it's just that they're boxed in.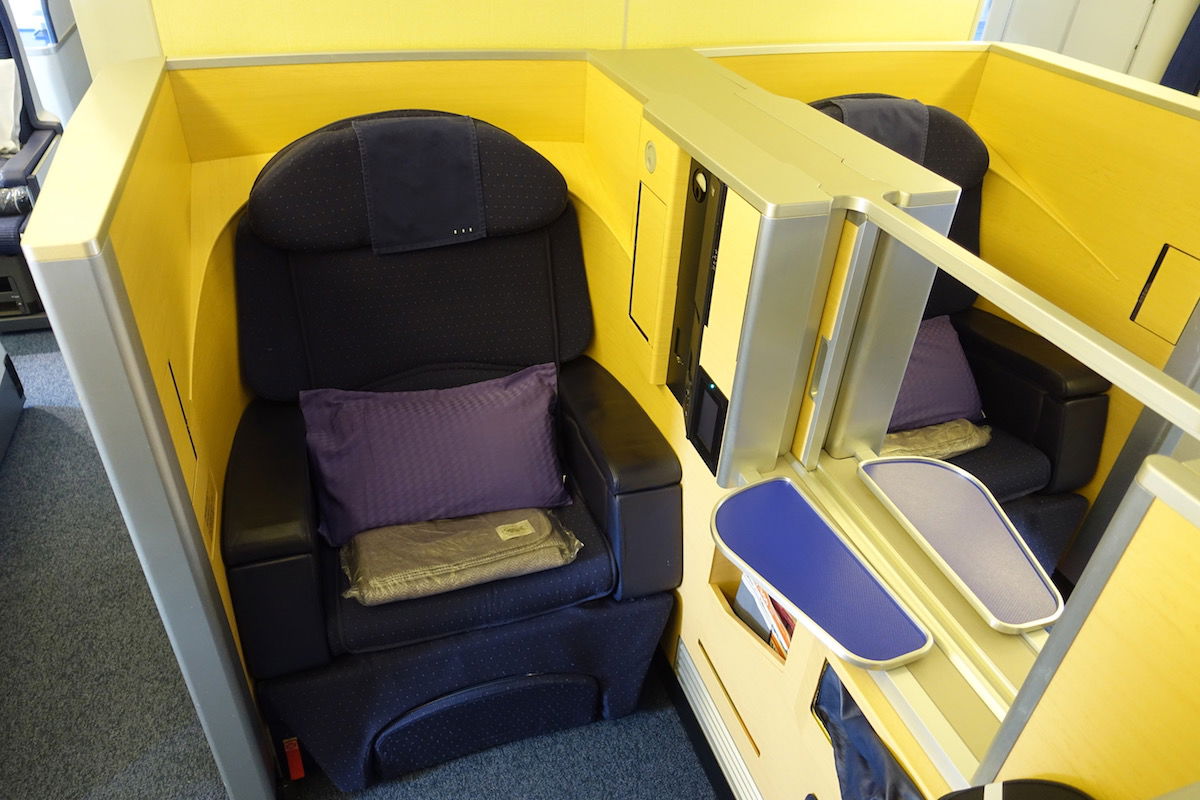 All Nippon Airways first class seats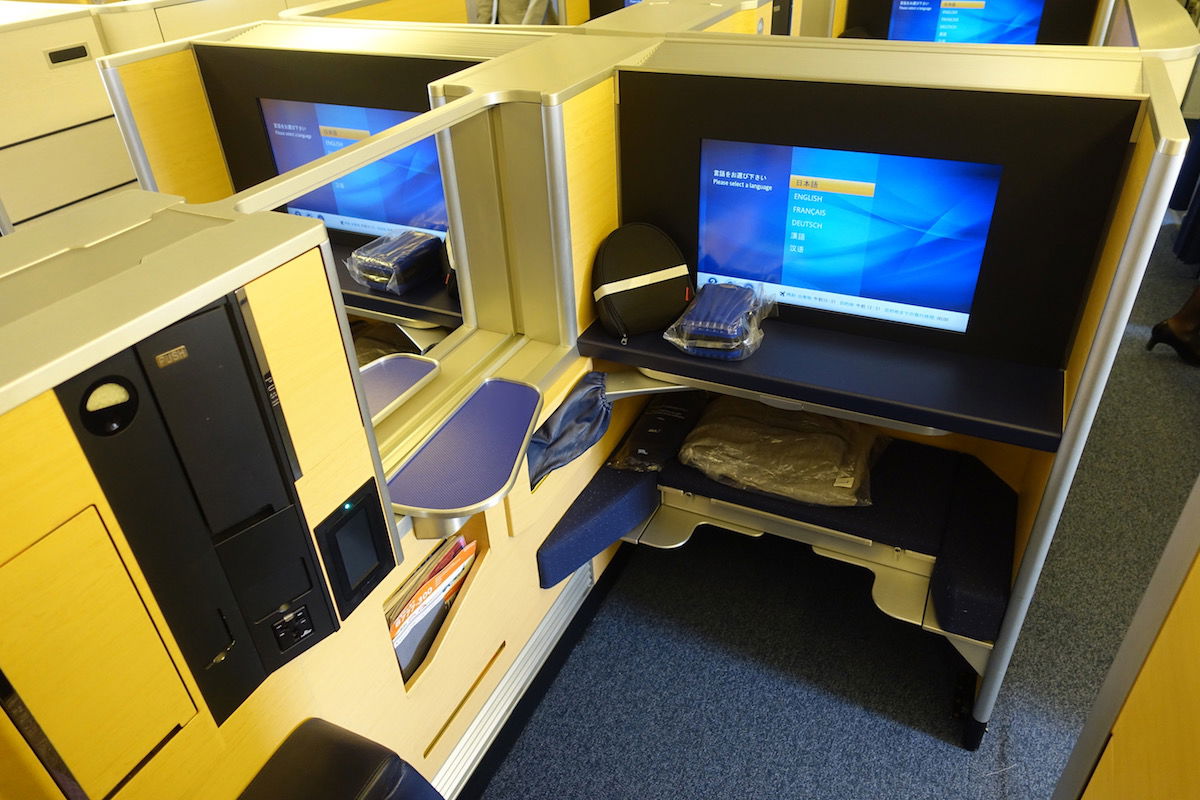 All Nippon Airways first class seats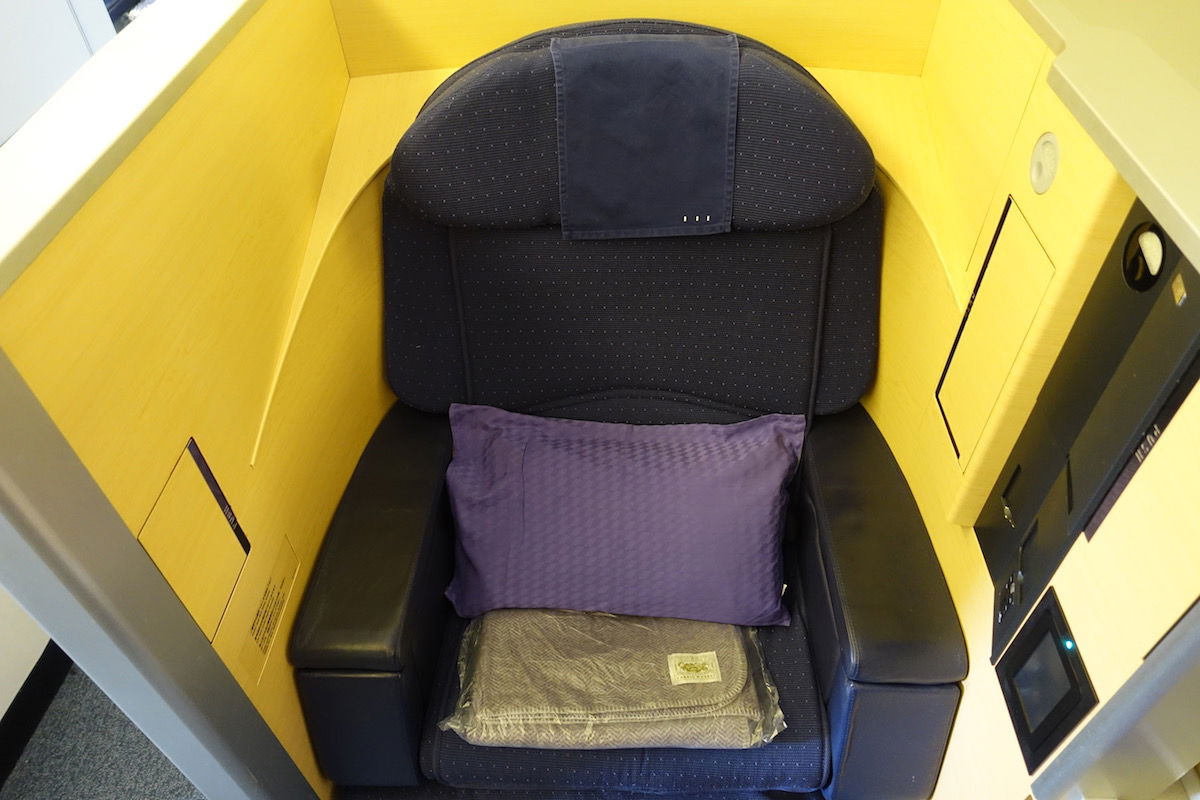 All Nippon Airways first class seat
There's an ottoman, counter, and TV at the far end of the seat. Since they decided to make the seats so private you'd think they would have at least designed the seats so that you had a "buddy seat" option, but even that isn't the case, so there's no way you can dine with someone.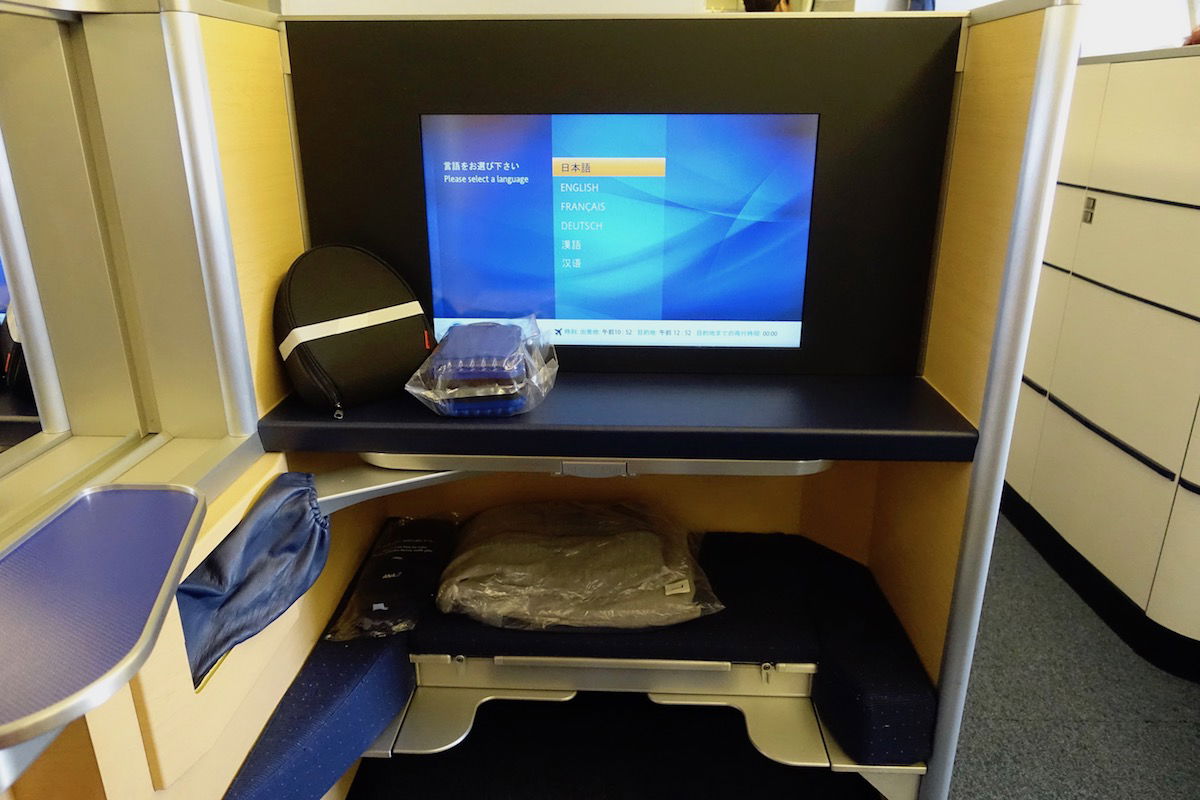 All Nippon Airways first class seat
The tray table folded out from the very front of the seat. Rather annoyingly you couldn't "lock" the table in any position other than completely extended.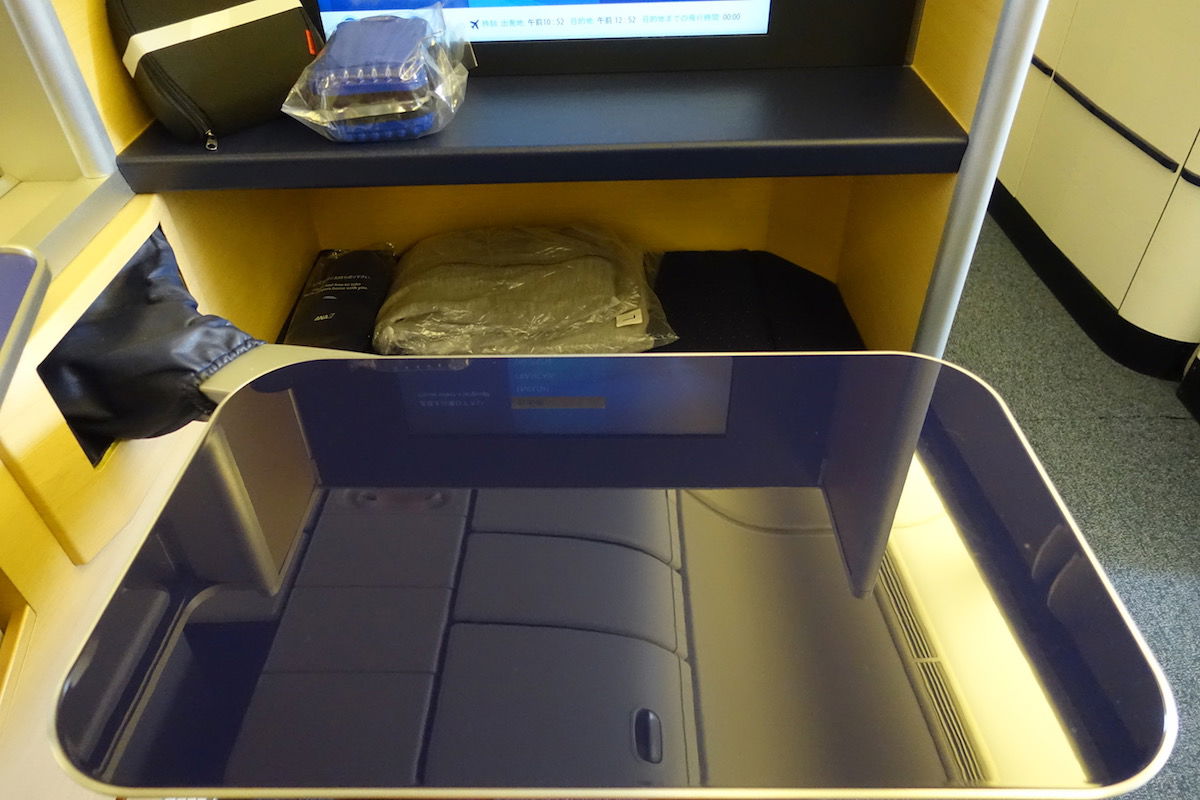 ANA first class tray table
All the seat controls were on the center console, including the entertainment controllers, seat controllers, power outlets, reading lights, and even some small cabinets where you could store things.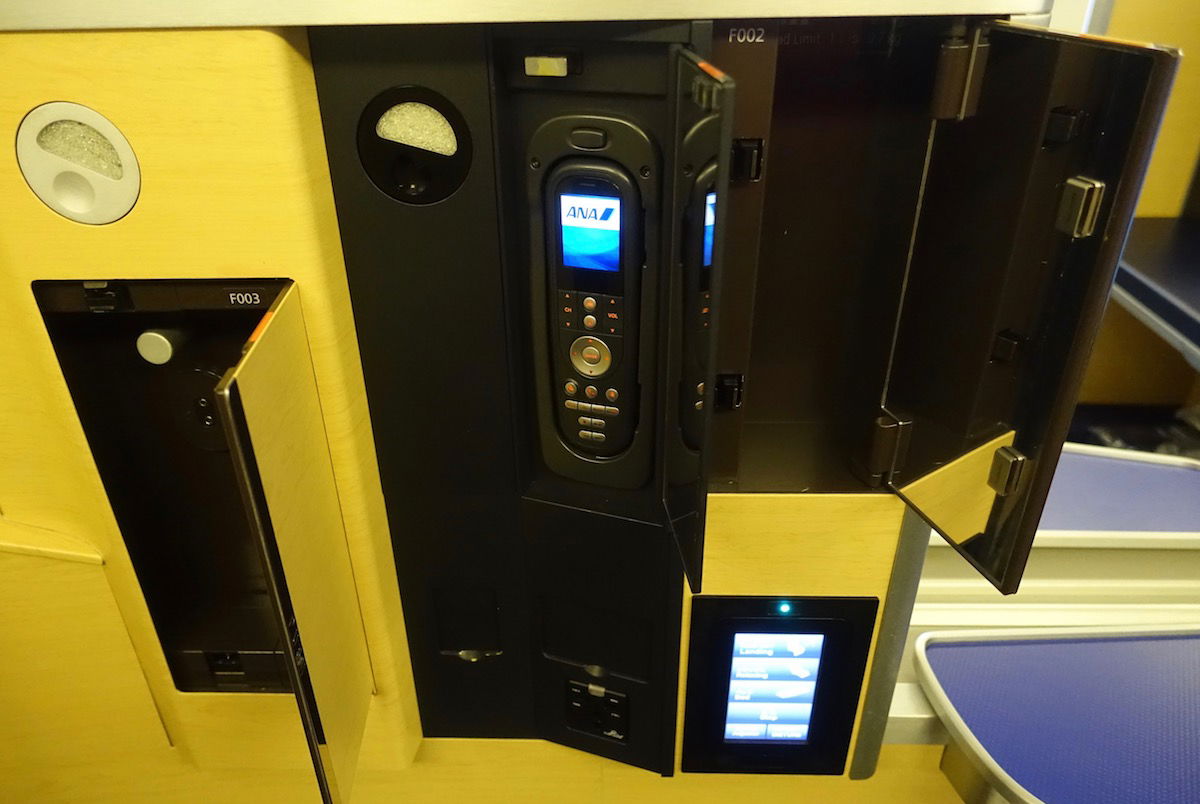 ANA first class seat controls
Then along the aisle-side wall was another small compartment where you could store reading glasses or a phone.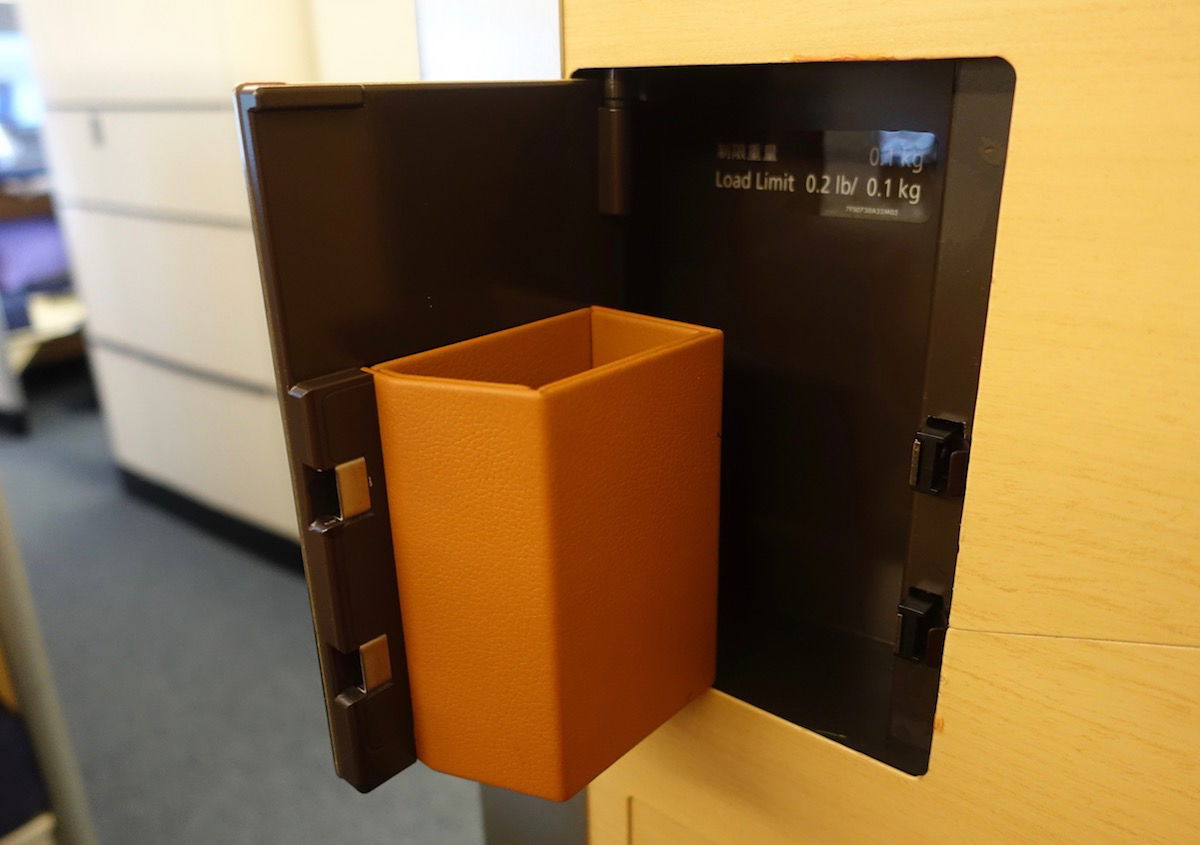 ANA first class seat storage
While there was a small open space between seats, there was also a panel you could extend for more privacy. Then again, you can't really talk to the person across from you anyway, so it doesn't matter that much.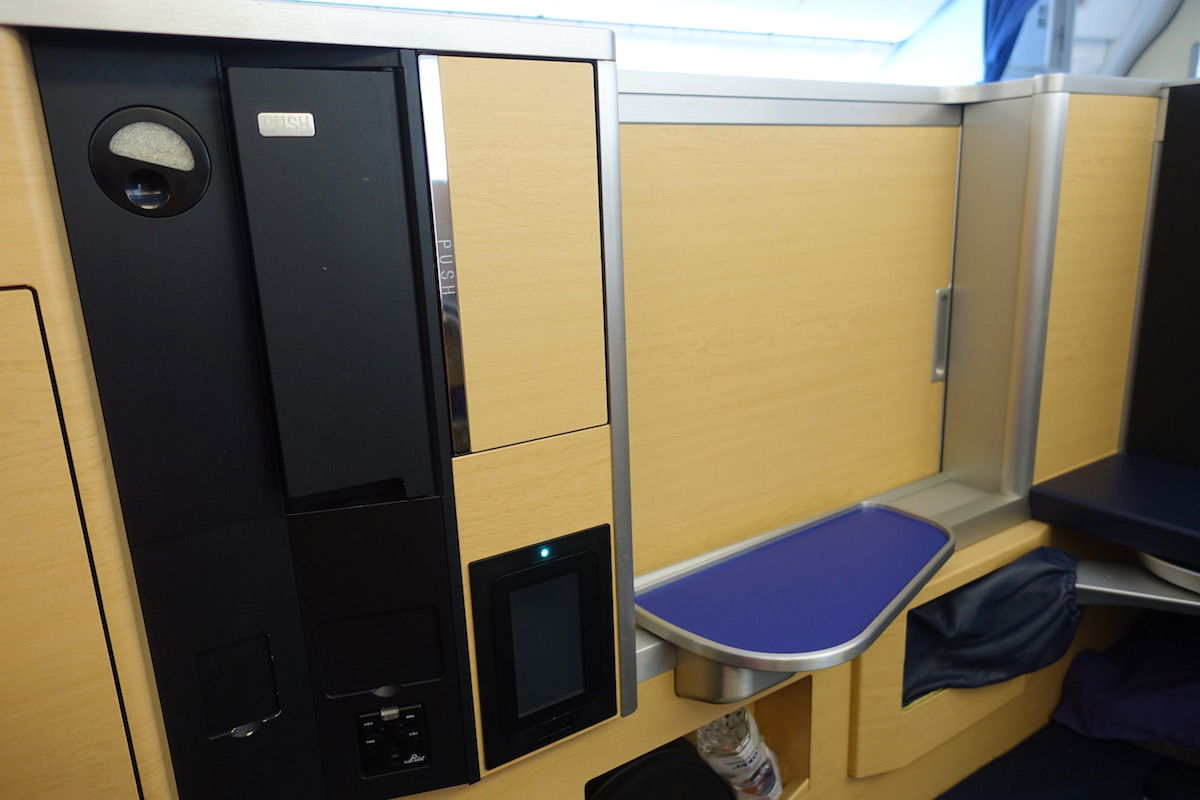 ANA first class seat privacy
Along the outside of the seat was a small closet where you could hang a jacket or two.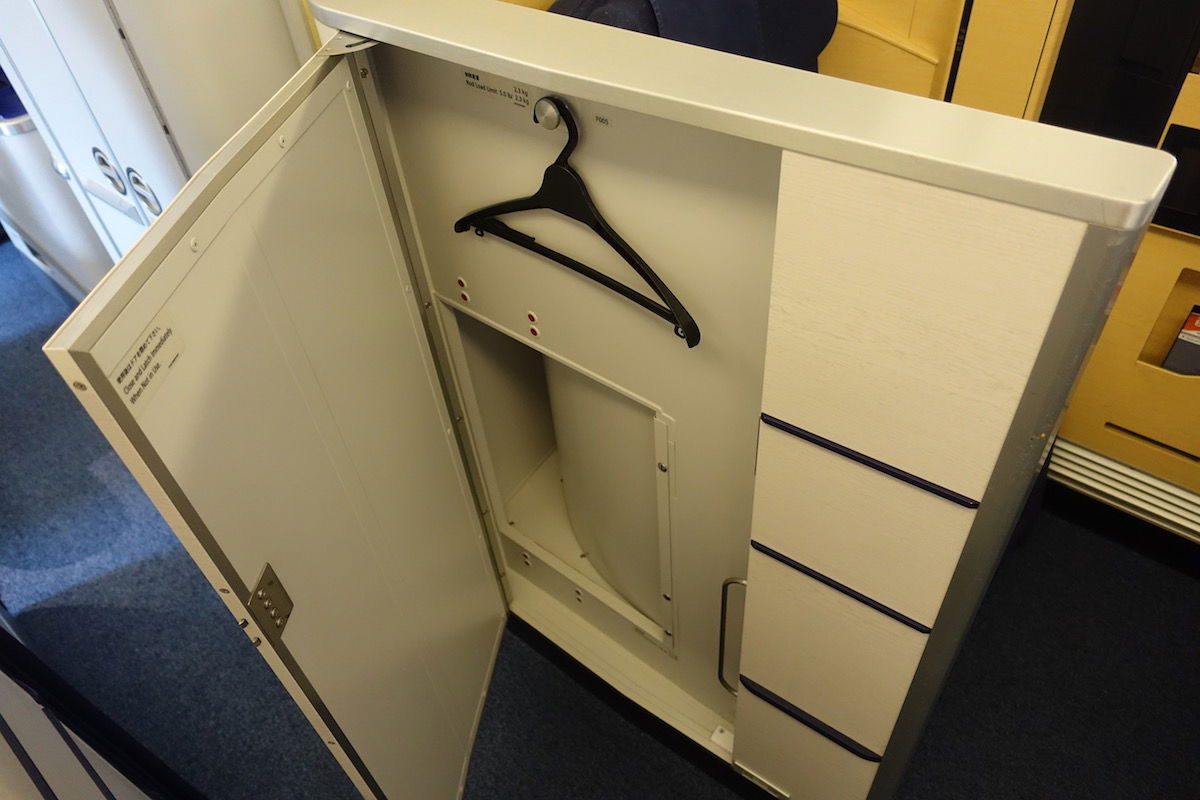 ANA first class seat closet
The seats don't have individual air nozzles, which might be problematic for those who tend to get warm on planes.
Waiting at my seat upon boarding were a pillow and blanket. These were just intended while relaxing at your seat, and then there was separate bedding when it was time to sleep.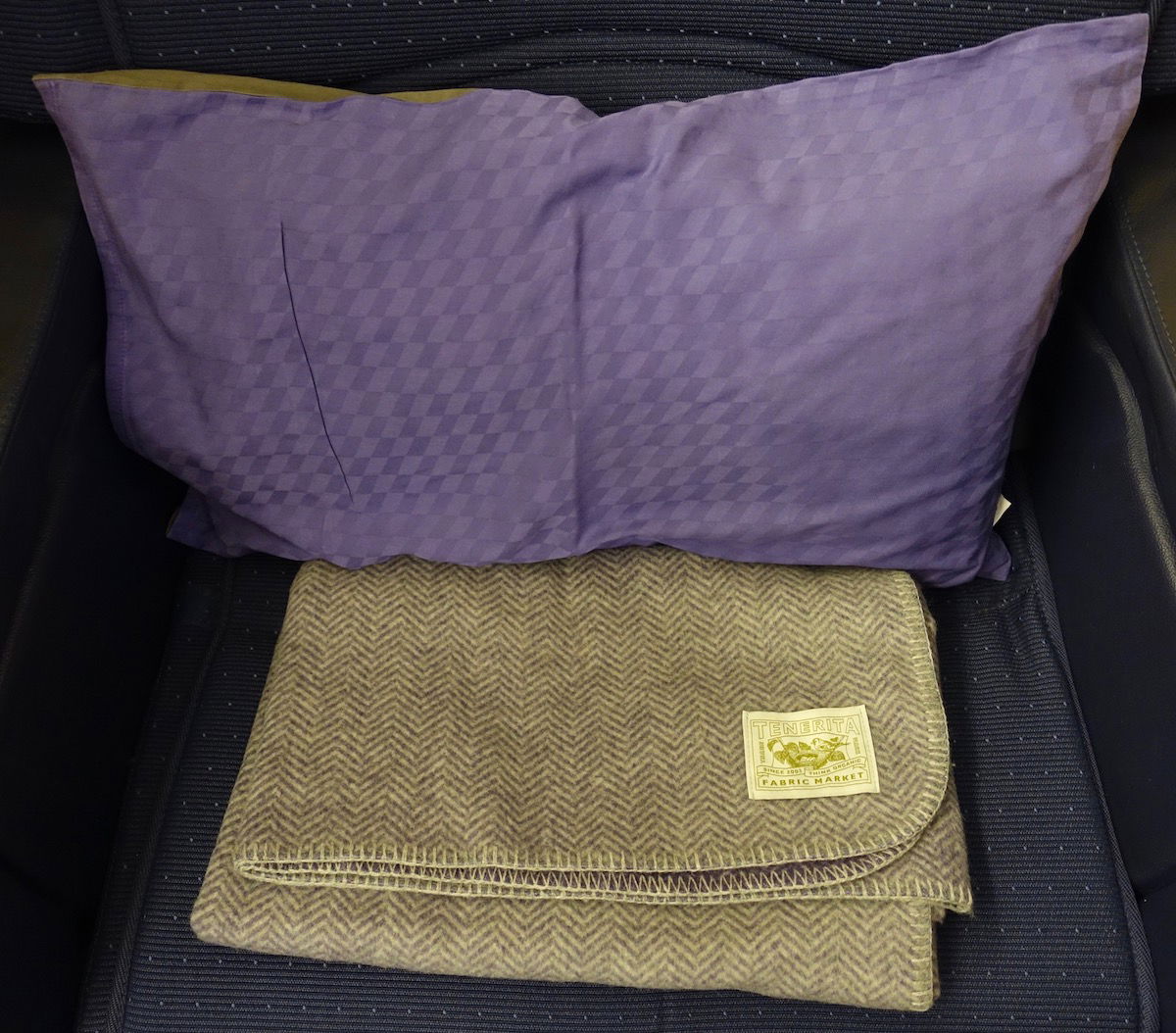 ANA first class pillow & blanket
There were also a pair of Sony headphones, which were reasonably good quality.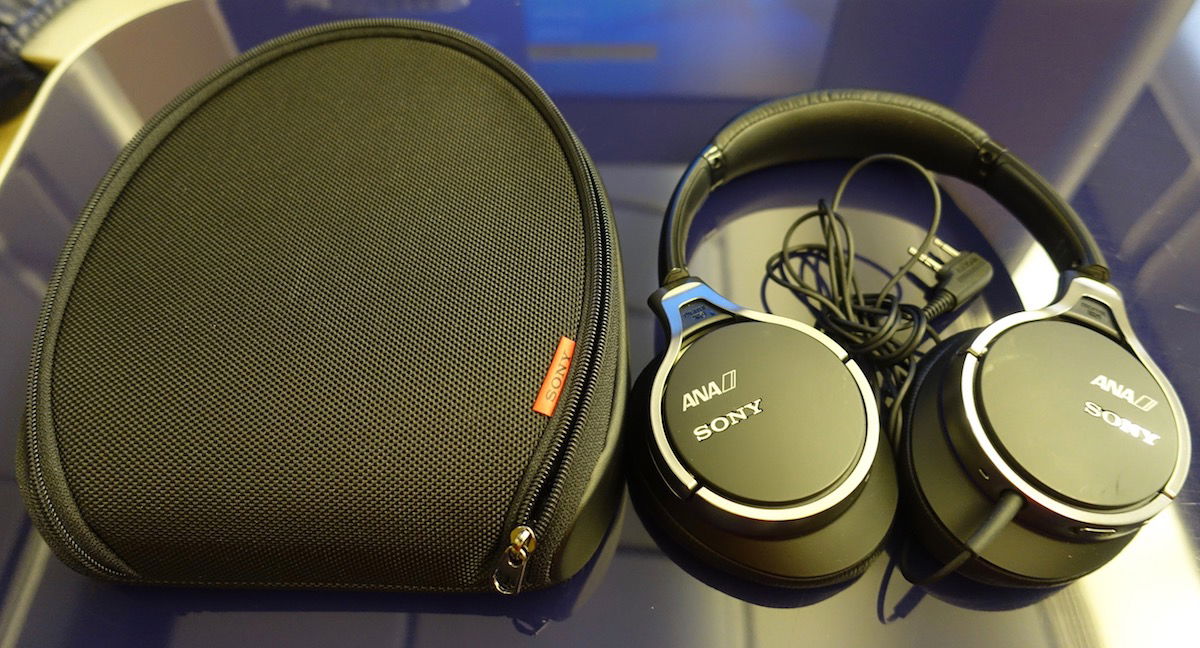 ANA first class headphones
Once settled in, the nonstop, fabulous service began. First both of the flight attendants working first class, as well as the chief purser, came by our seats to introduce themselves and inform us of the flight time of 12hr15min. They couldn't have been kinder and more adorable. For example, the chief purser said "Is there anything I can do for you? I hope you enjoy the yummy food and good sleep." While saying "yummy food" she rubbed her tummy, and while saying "good sleep" she put her hands to the side of her head as if she was sleeping.
They asked if we wanted something to drink, with the choice between water, champagne, and orange juice.
Until several years ago Japanese airlines weren't even allowed to serve pre-departure drinks, so I guess I shouldn't complain, but the champagne was room temperature and somewhat flat. I get how it could be room temperature, but flat already?!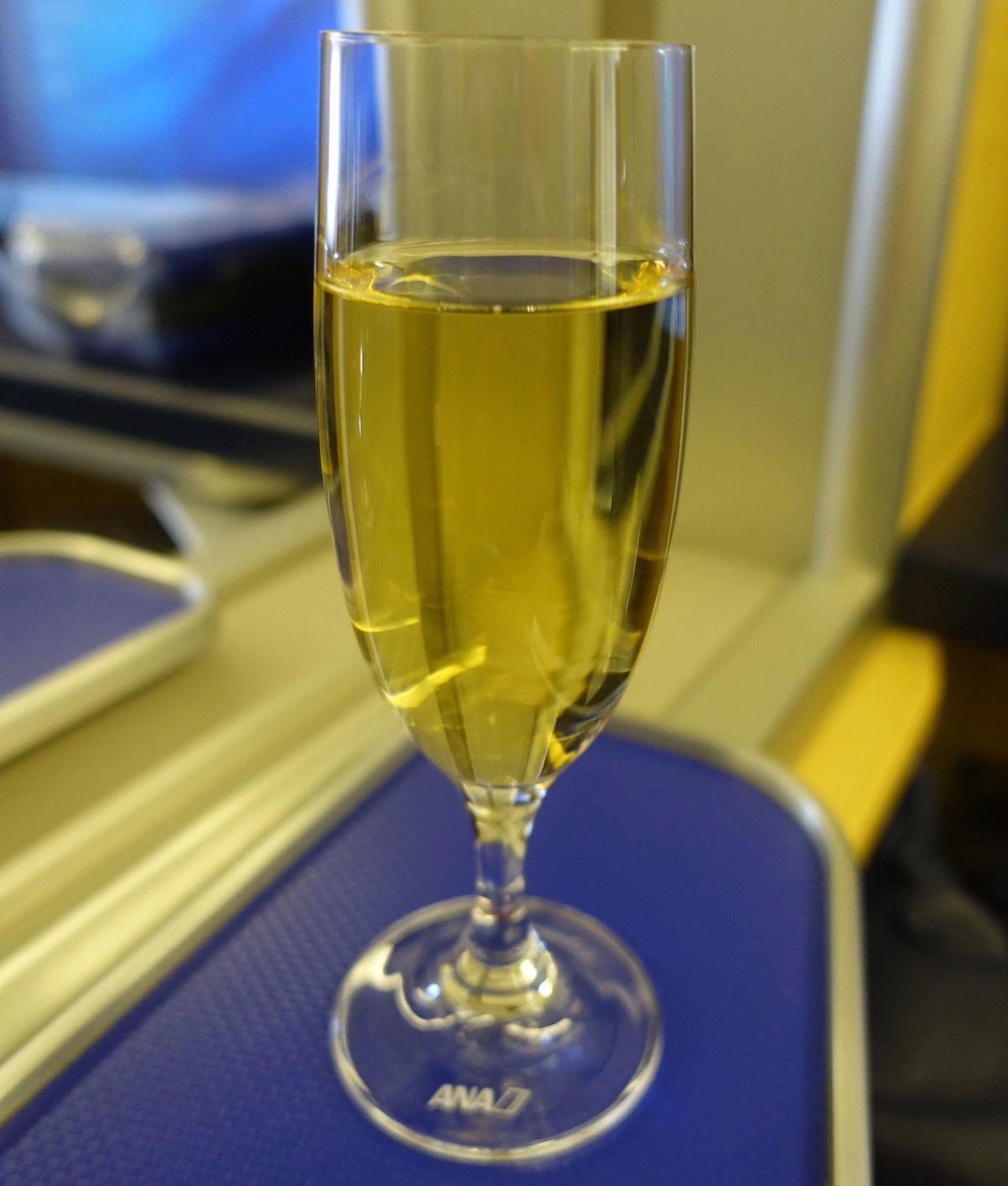 ANA first class pre-departure champagne
A few minutes later we were brought Samsonite amenity kits with excellent "The Ginza" toiletries.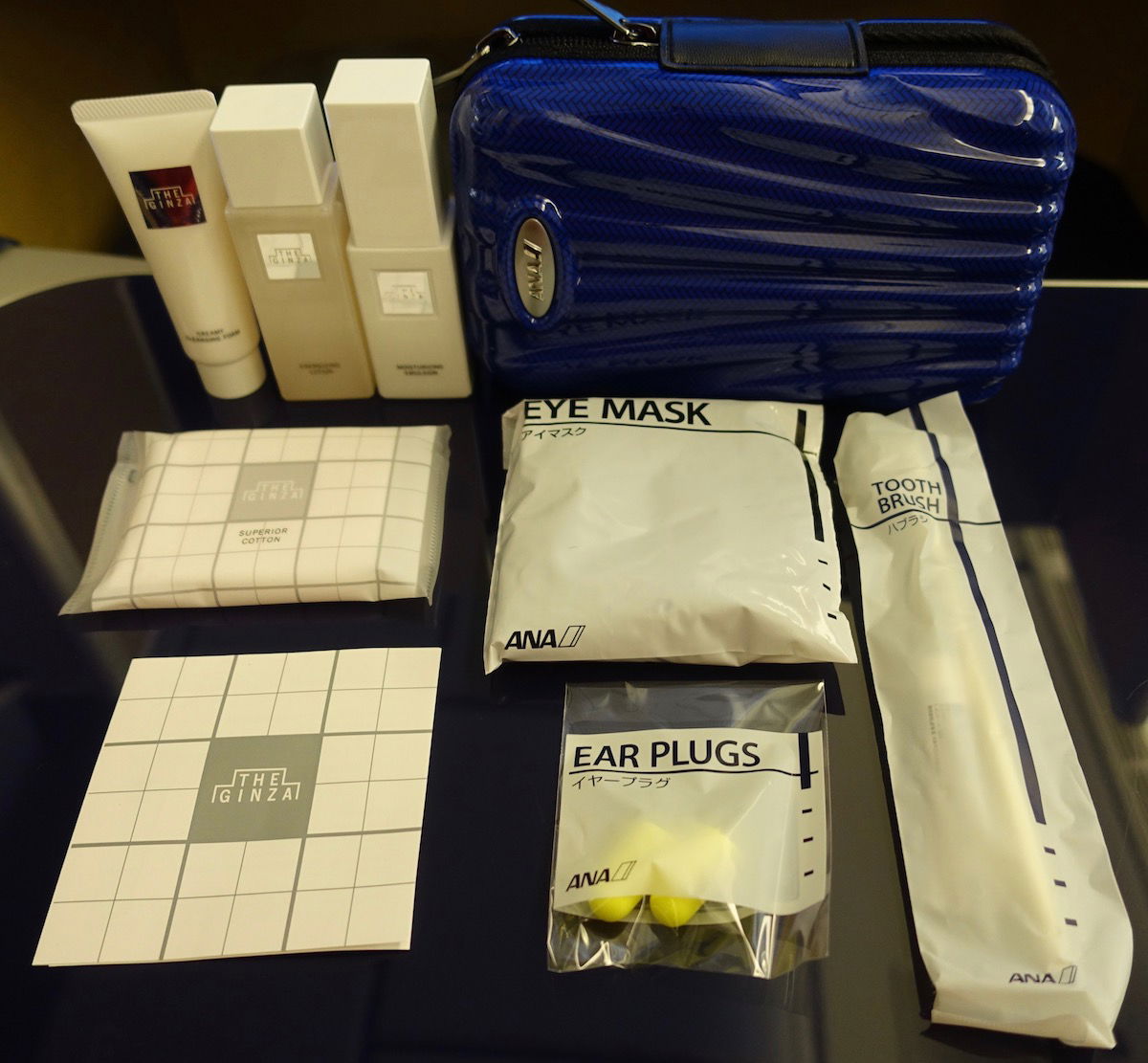 ANA first class amenity kit
Then we were offered vouchers for 100MB of free Wi-Fi per person, which is a nice feature for first class passengers.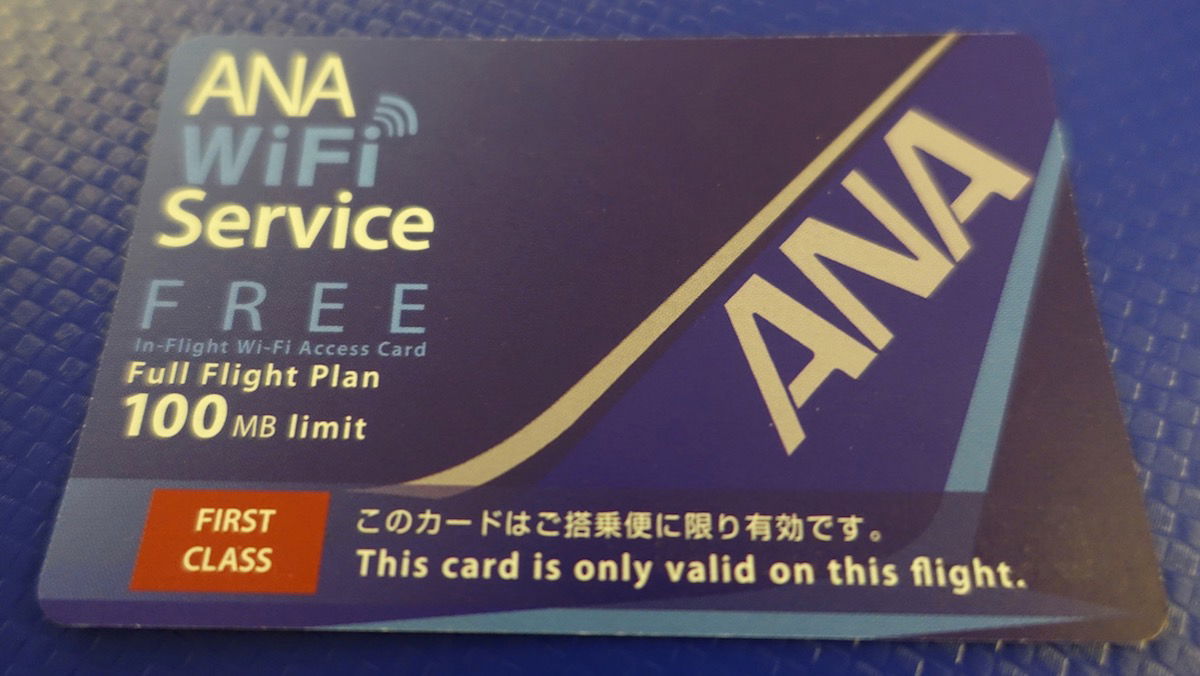 Free Wi-Fi for ANA first class
We were also offered socks, shoe horns, and shoe bags.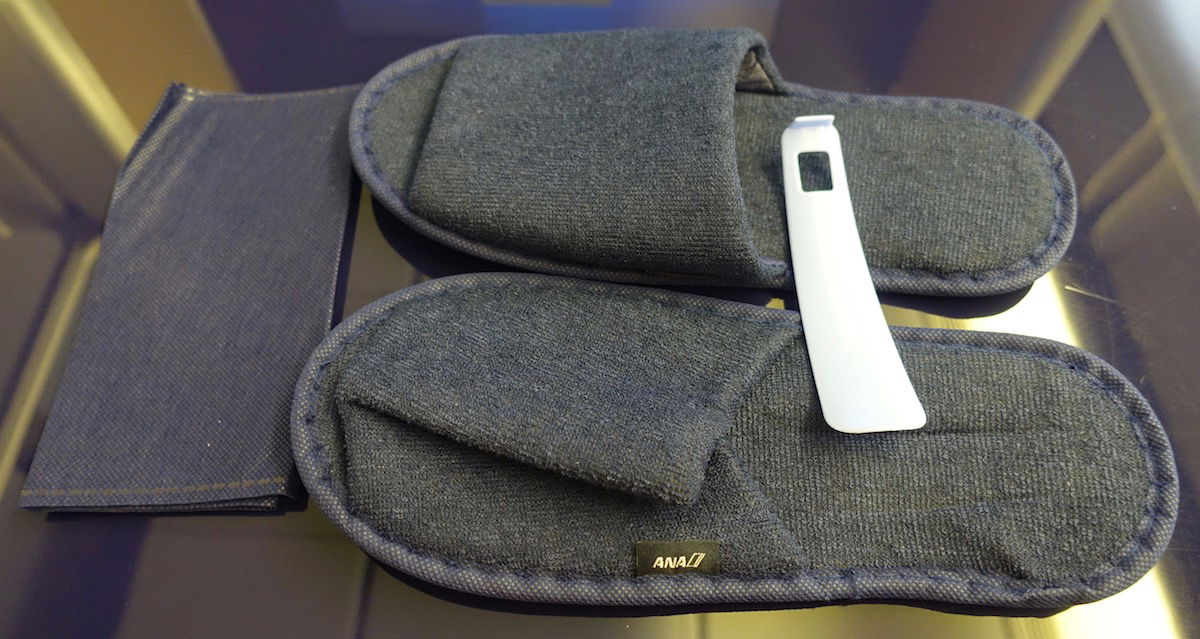 ANA first class slippers
Then we were offered cardigans.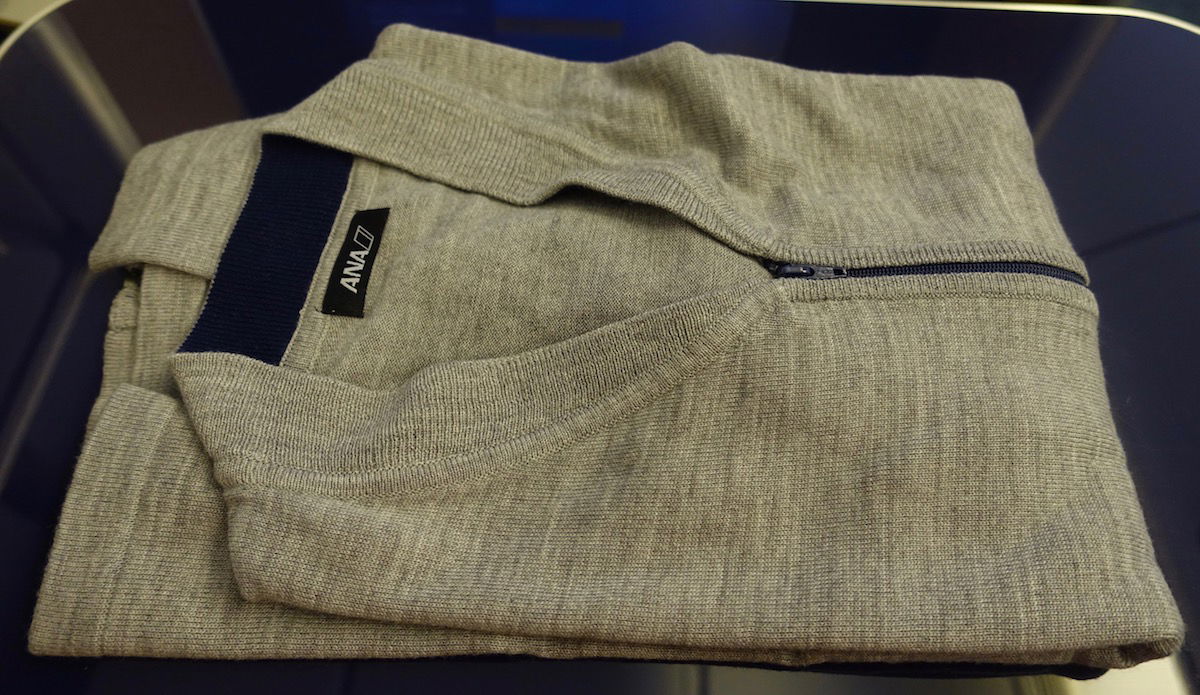 ANA first class cardigan
Lastly we were offered pajamas. These felt high quality, though were also quite thick and felt warm.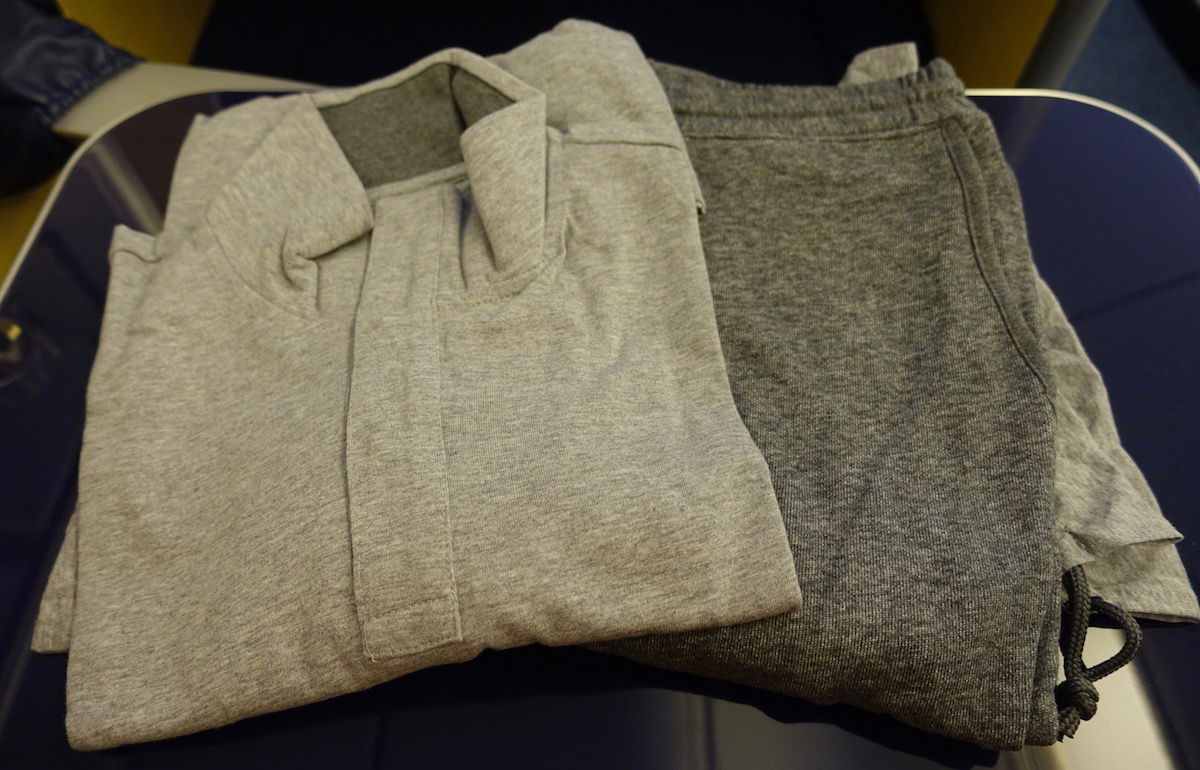 ANA first class pajamas
We were also offered immigration cards for Japan, as well as fast track forms.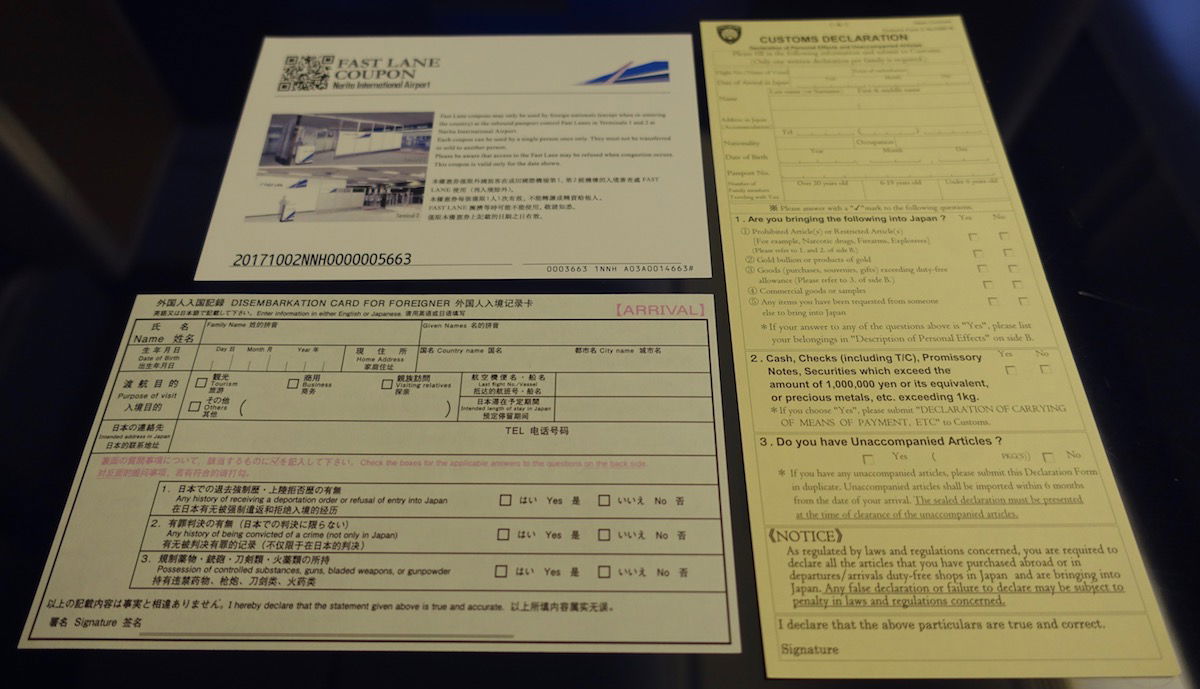 Landing cards for Japan
In addition to the amenity kit, the crew came around with a basket of goodies to choose from.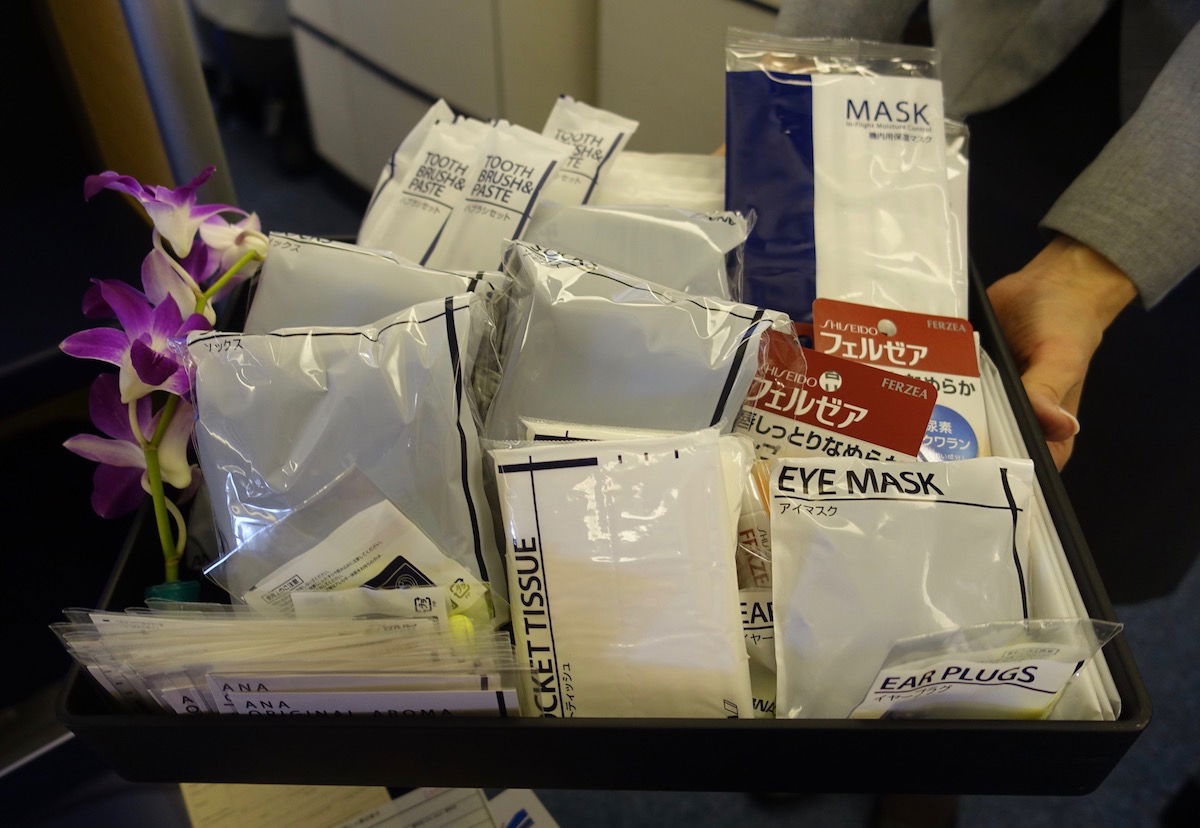 ANA first class amenities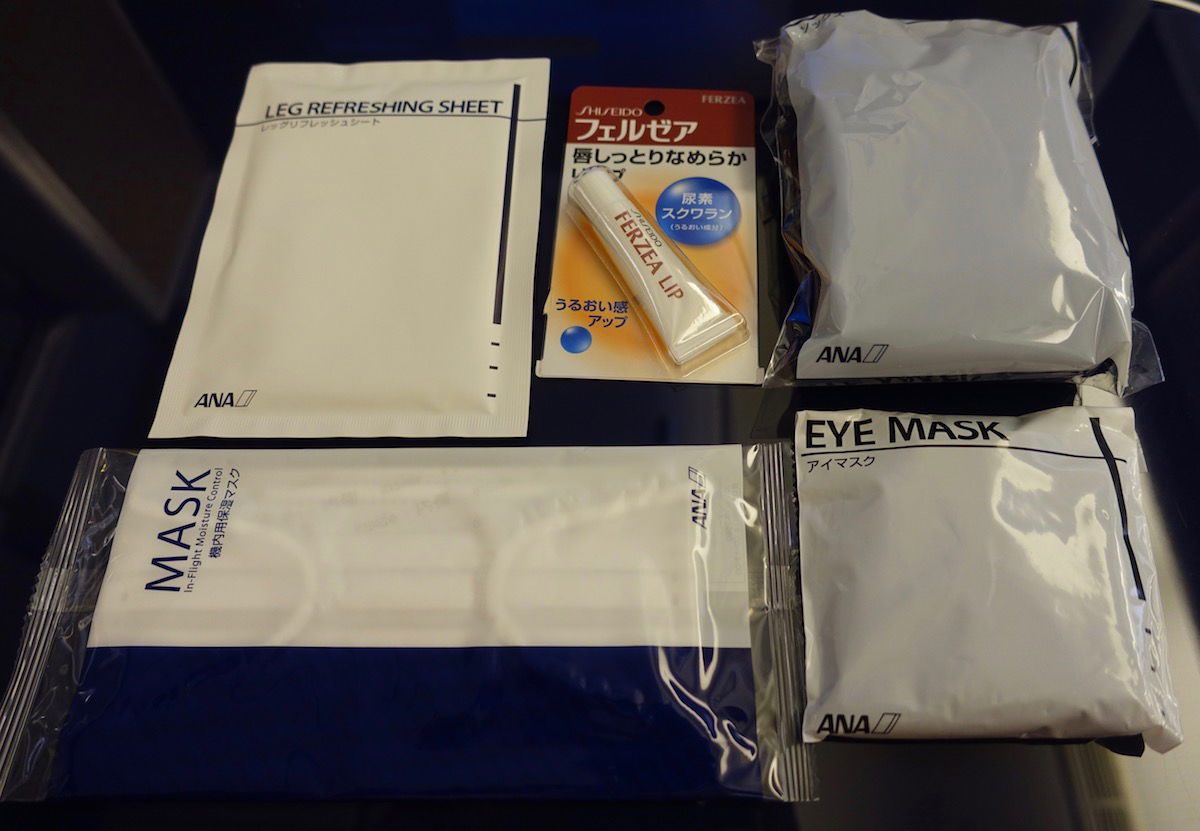 ANA first class amenities
I've always wanted to try the "leg refreshing sheet," though I've never quite been sure what to do with it…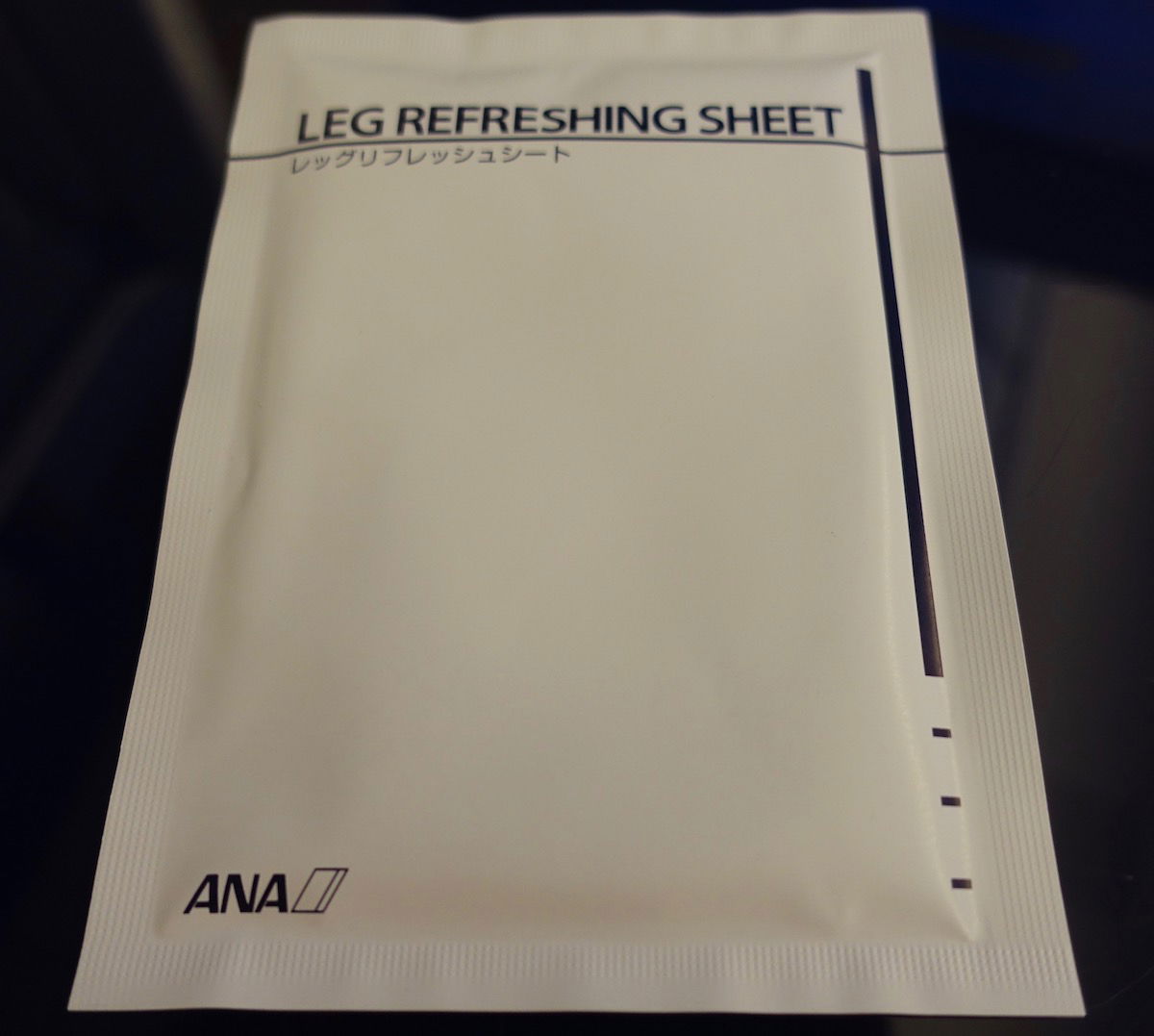 ANA first class amenities
Since this was an ANA Star Wars plane, the boarding music was from Star Wars, which is a cute touch. Suddenly a flight attendant appeared from behind us with this huge Yoda stuffed animal, and tried to scare us. It was hilarious, because it caught me off guard and I may or may not have screamed. 😉
The crew asked if we wanted to change into pajamas, which we agreed to. They set up the two lavatories at the front of the cabin, and then stood outside so they could hang our clothes when we emerged.
The lavatories themselves were well appointed, thanks to the bidets and the number of amenities they had. As you'd expect, toilets were absolutely spotless the entire flight, down to constant toilet paper triangle art.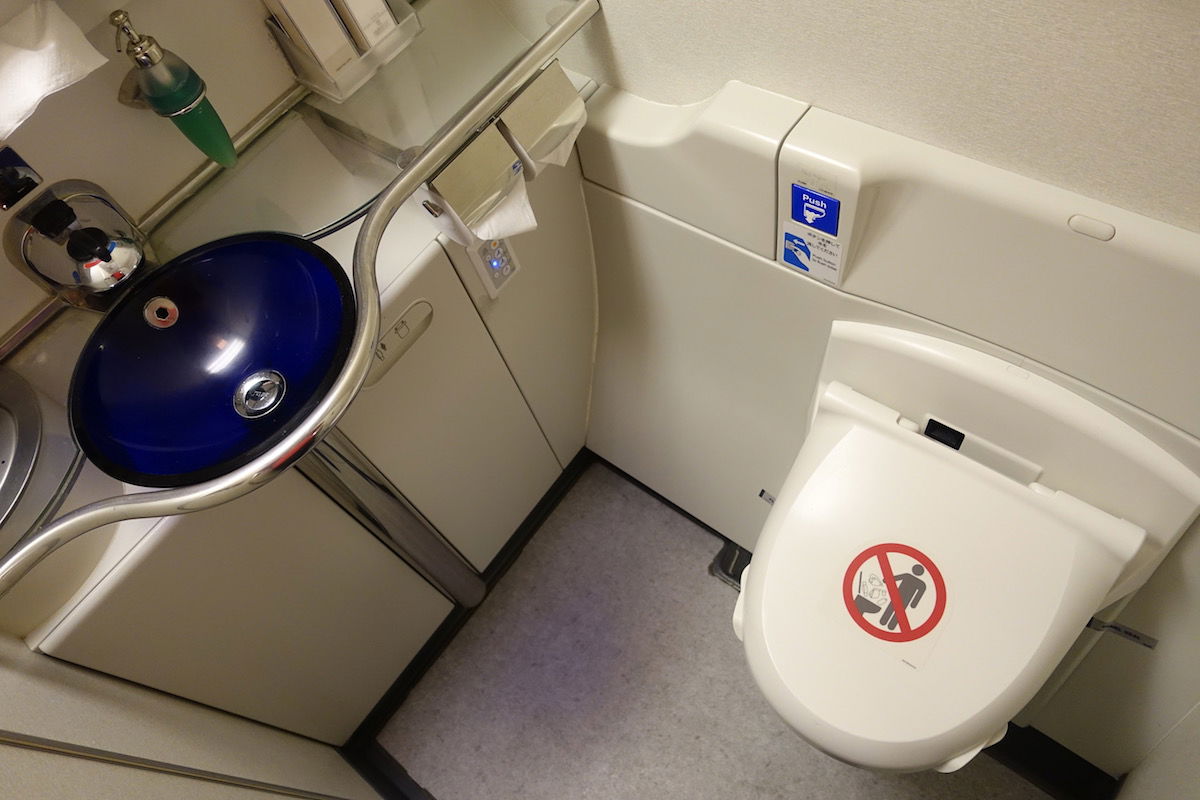 ANA first class lavatory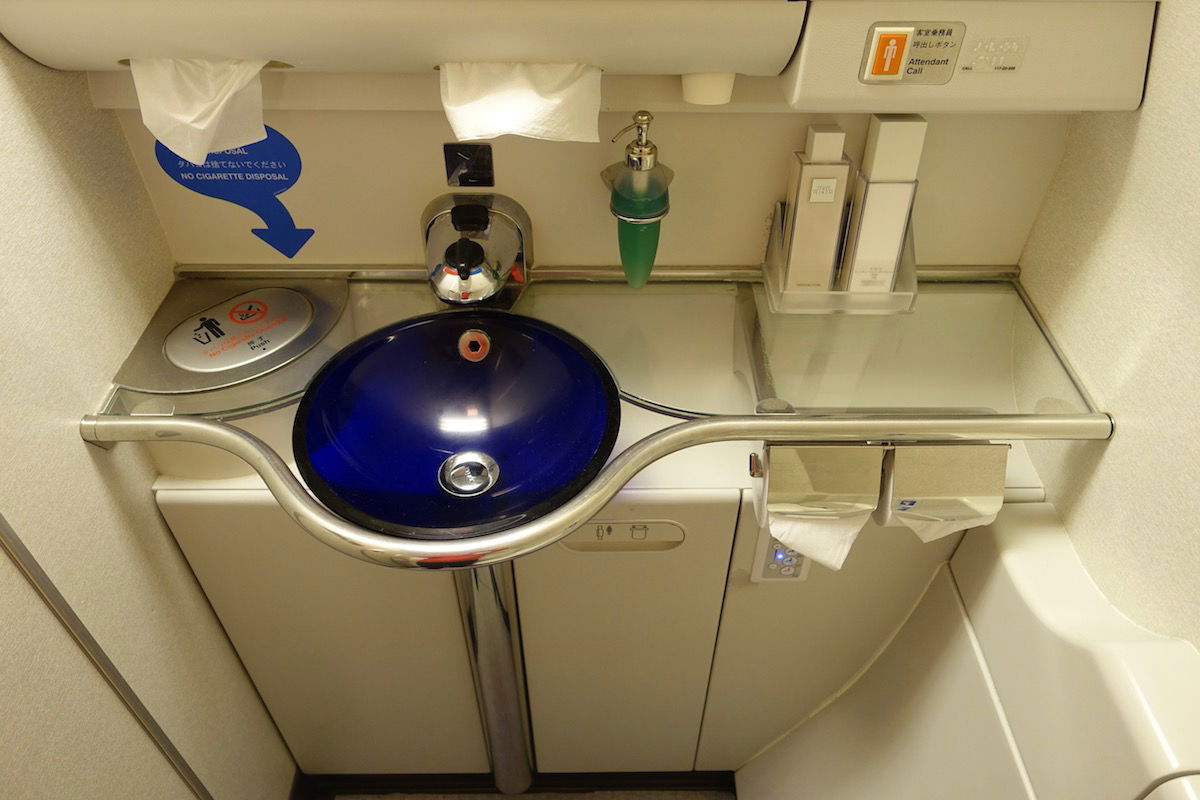 ANA first class lavatory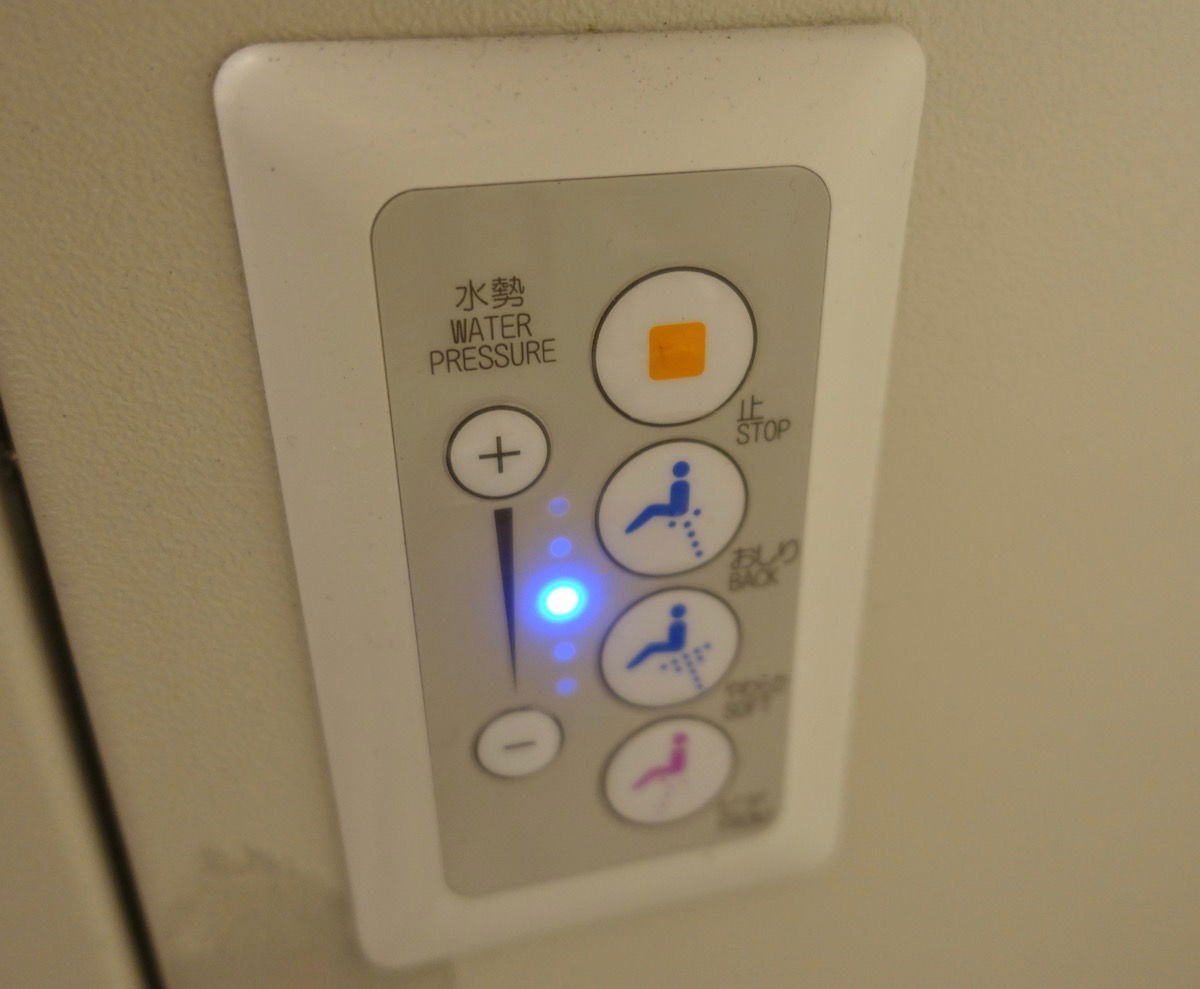 ANA first class lavatory bidet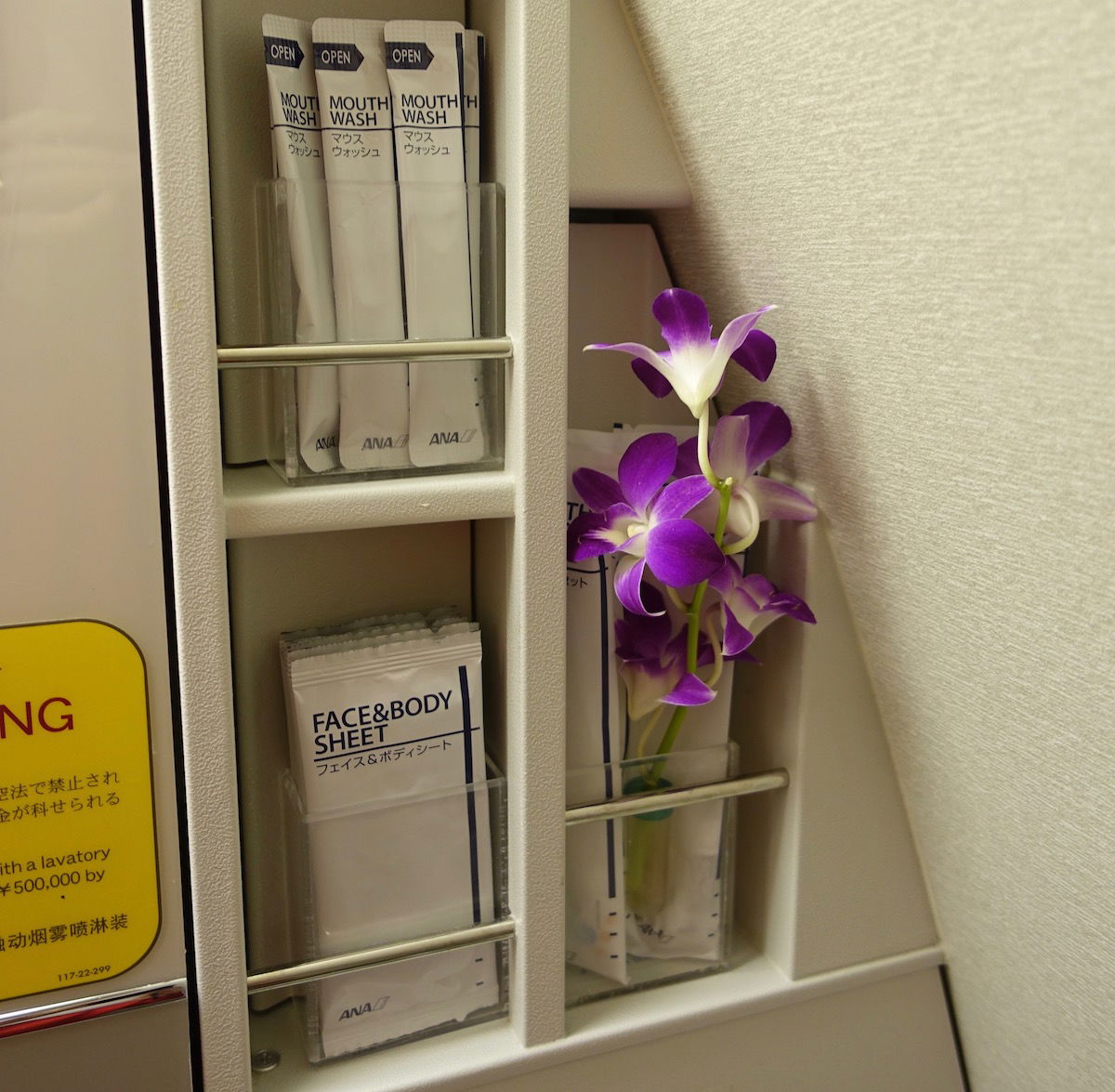 ANA first class lavatory amenities
By the time boarding was complete there were a total of four first class passengers — we were the only ones in row two, and then in 1A was a Japanese guy and in 1K was an American lady who was going on a two week group tour of Japan.
At 11:20AM the door closed, and a couple of minutes later we commenced our pushback. At that point the safety video was screened, and then a few minutes later we began our taxi.
Usually I'd switch to a window seat for takeoff, but given that you can't really easily look out of the windows either way, I just stayed in the center seat.
During the taxi out, there was a PA from R2-D2 and C-3PO.
Our taxi was fairly quick, and by 11:40AM we were cleared for takeoff. The seatbelt sign was turned off just a few minutes after takeoff.
15 minutes after takeoff the crew distributed the menus and wine list for the flight, which were presented in a binder. We were also given warm towels.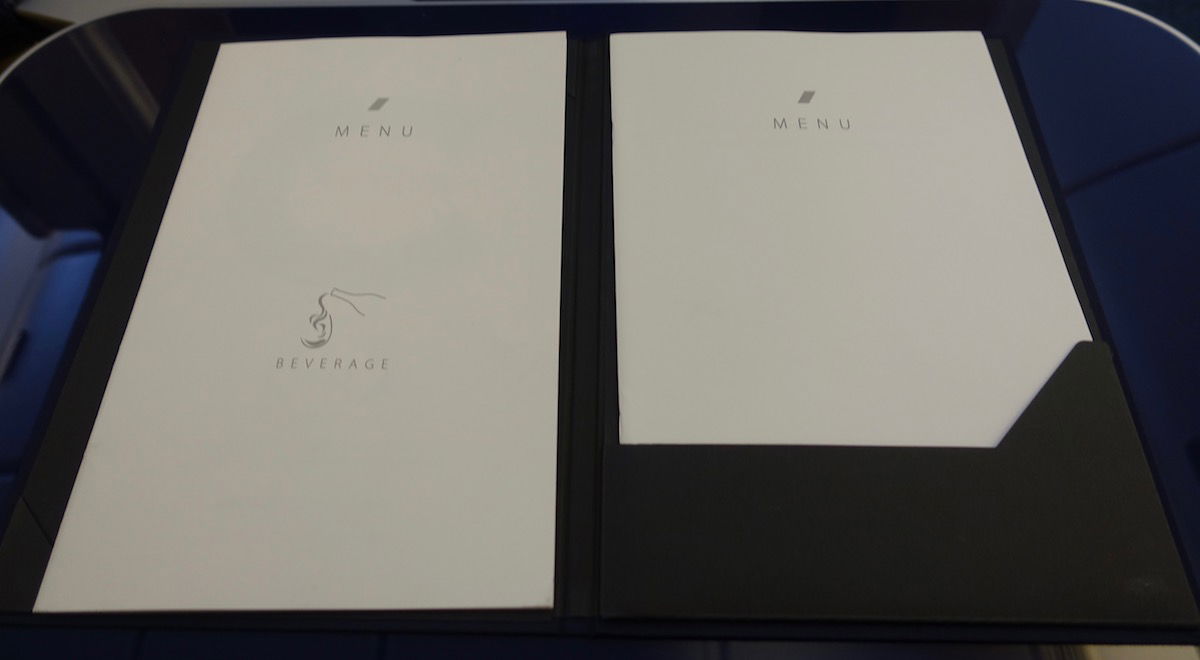 ANA first class menu
ANA offers a dine on demand concept in first class. The menu read as follows: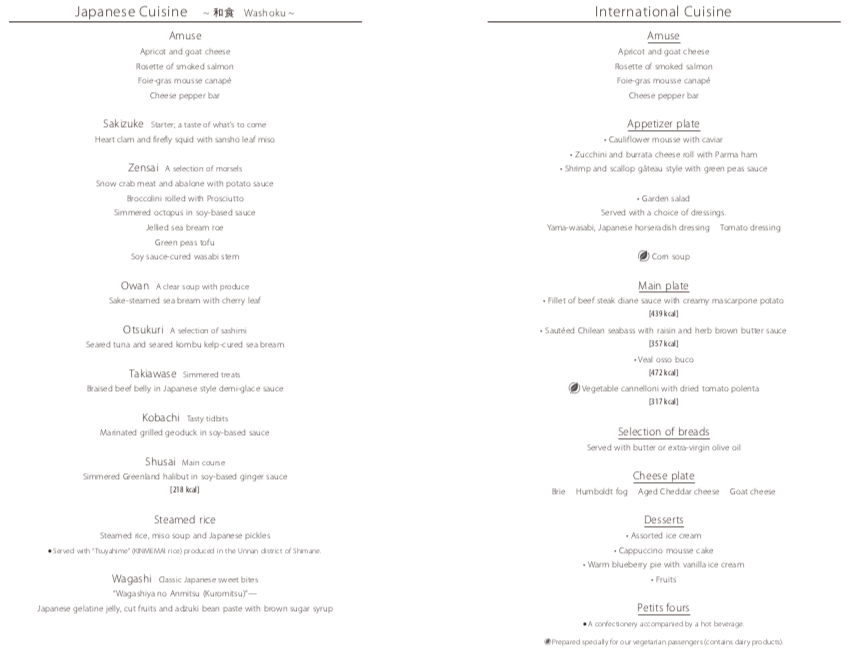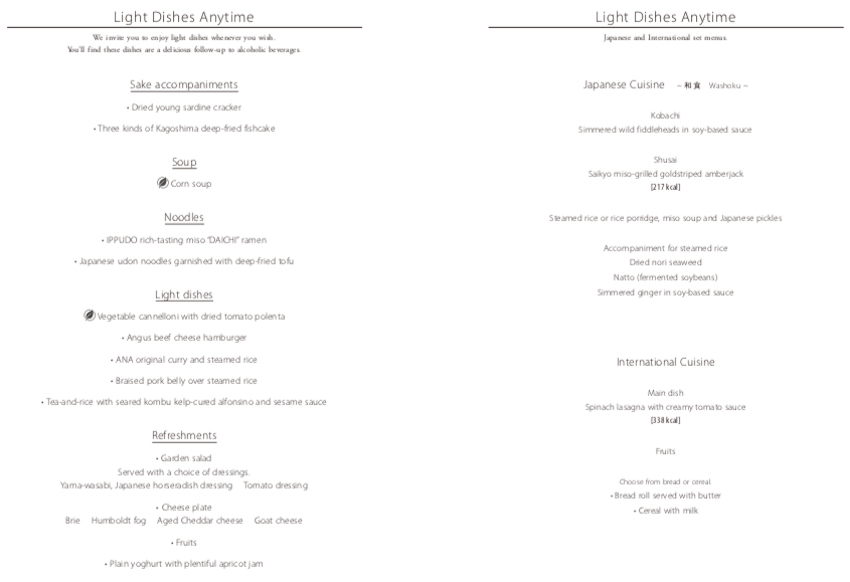 The drink list read as follows: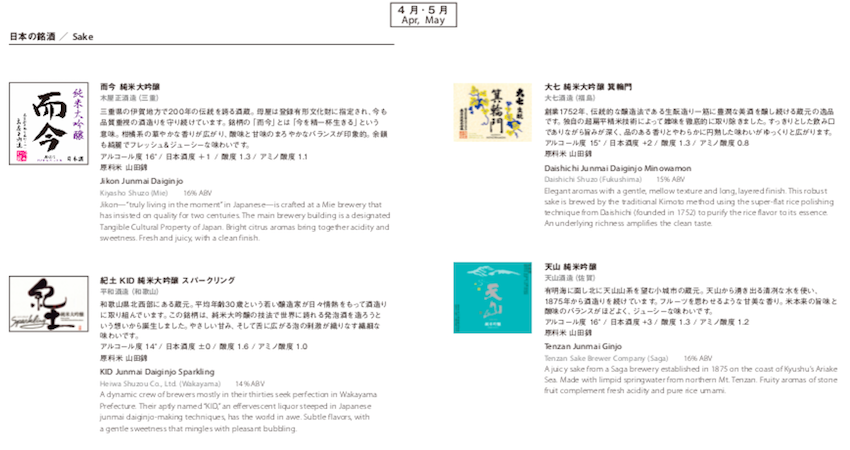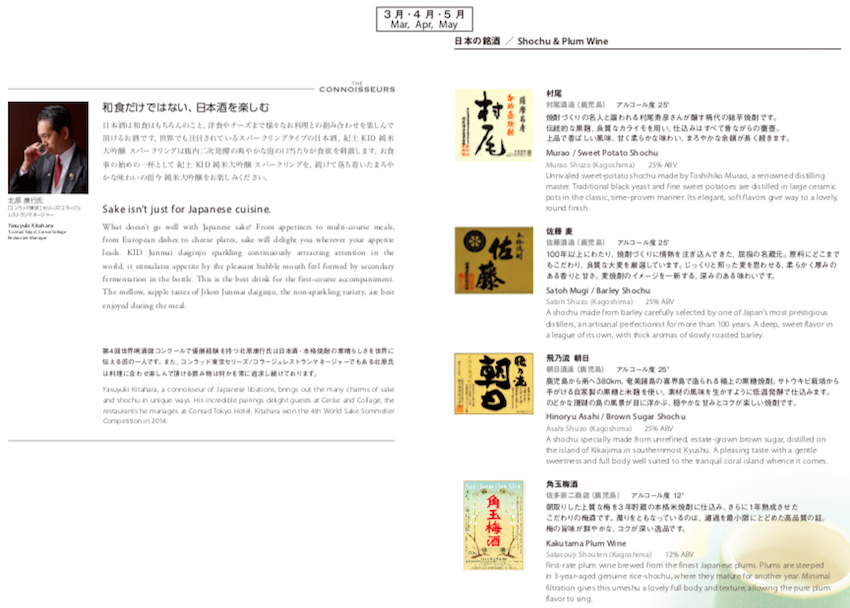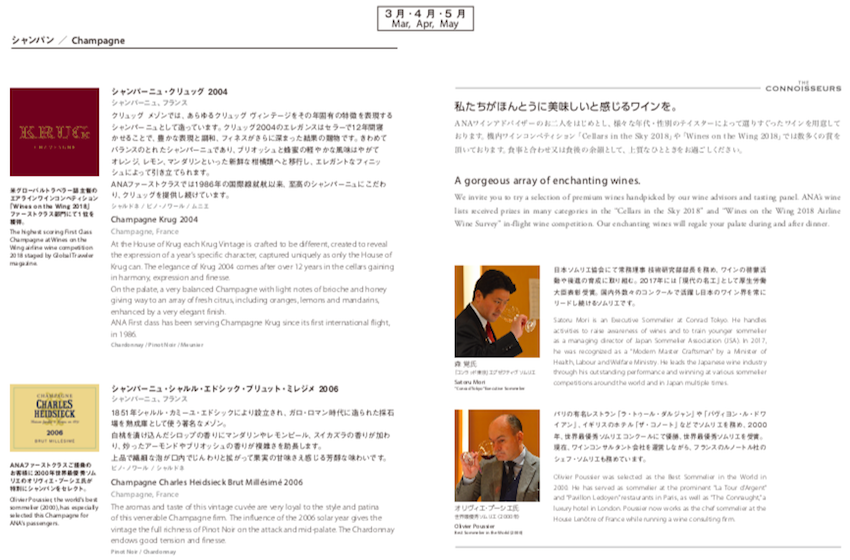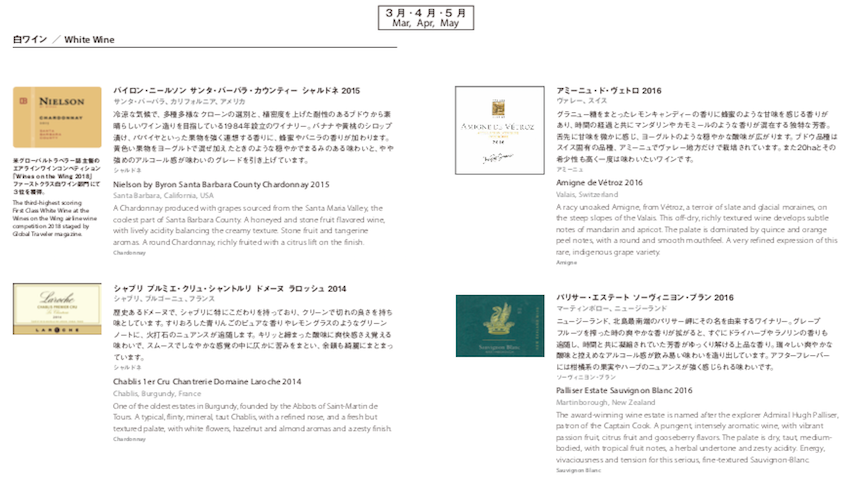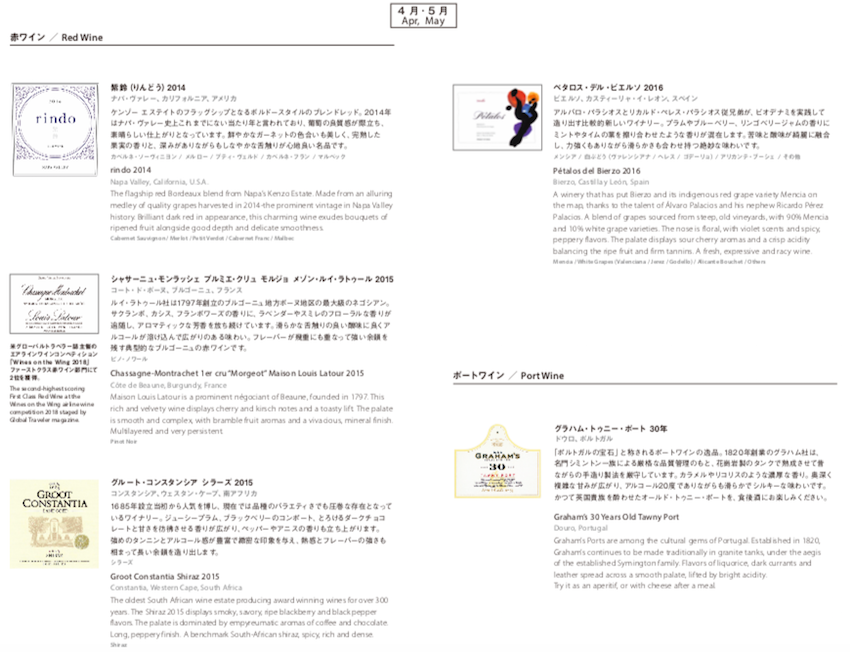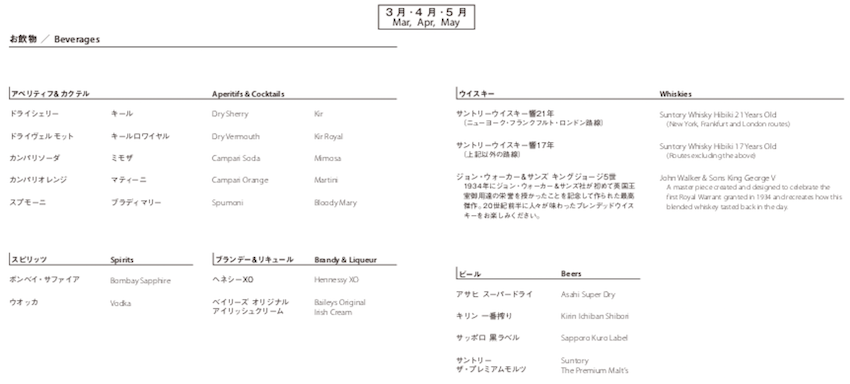 We were given a bit of time to look over the menu, and then 30 minutes after takeoff our meal and drink order was taken.
35 minutes after takeoff we were served our first drink — we both had a glass of 2004 Krug to drink. For a limited time ANA was serving the 2004 Krug (rather than Grande Cuvee) in first class, which was a treat.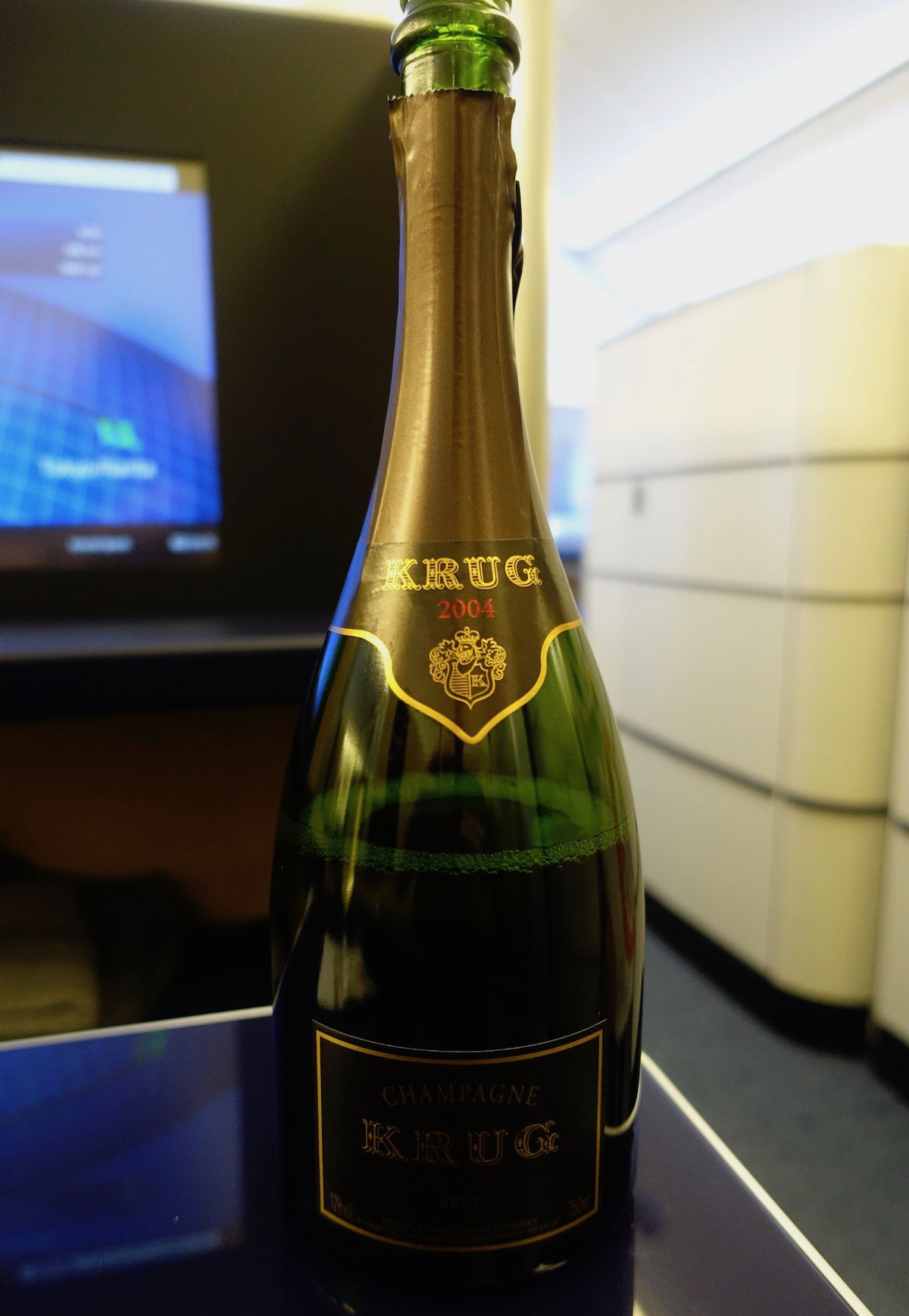 ANA first class 2004 Krug
Continuing the Star Wars theme, the napkins were even Star Wars branded!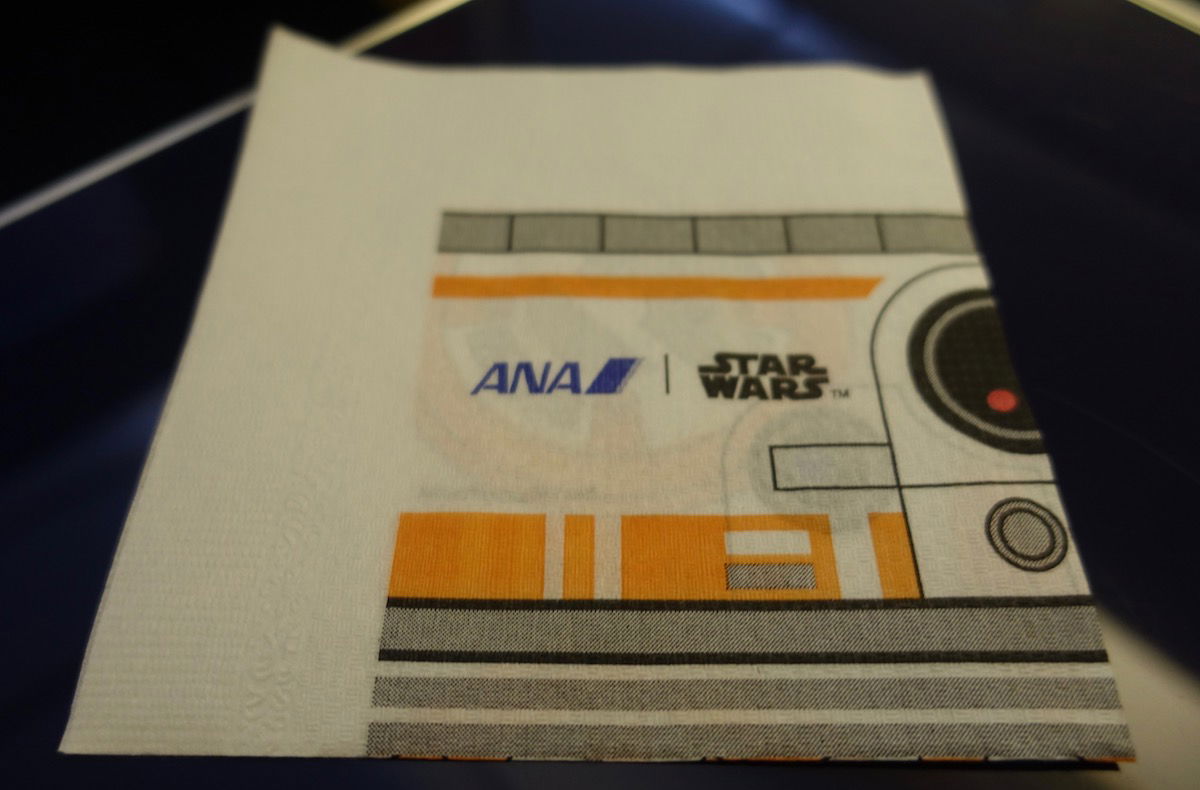 ANA Star Wars branded napkin
We were offered an amuse bouche to go along with the champagne, consisting of apricot and goat cheese, rosette of smoked salmon, foie gras mousse canapé, and cheese pepper bar.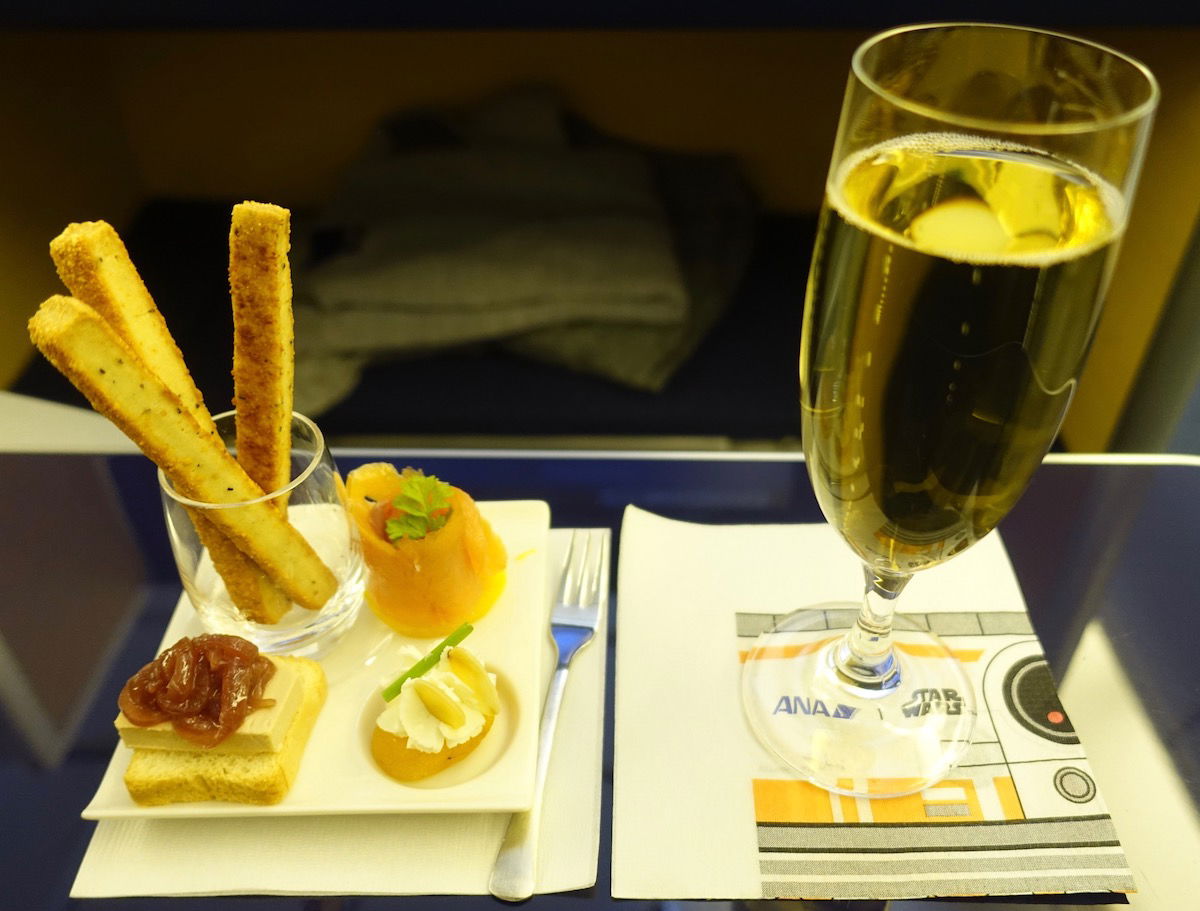 ANA first class lunch — amuse bouche and champagne
For the actual meal we both had the cauliflower mousse with caviar to start.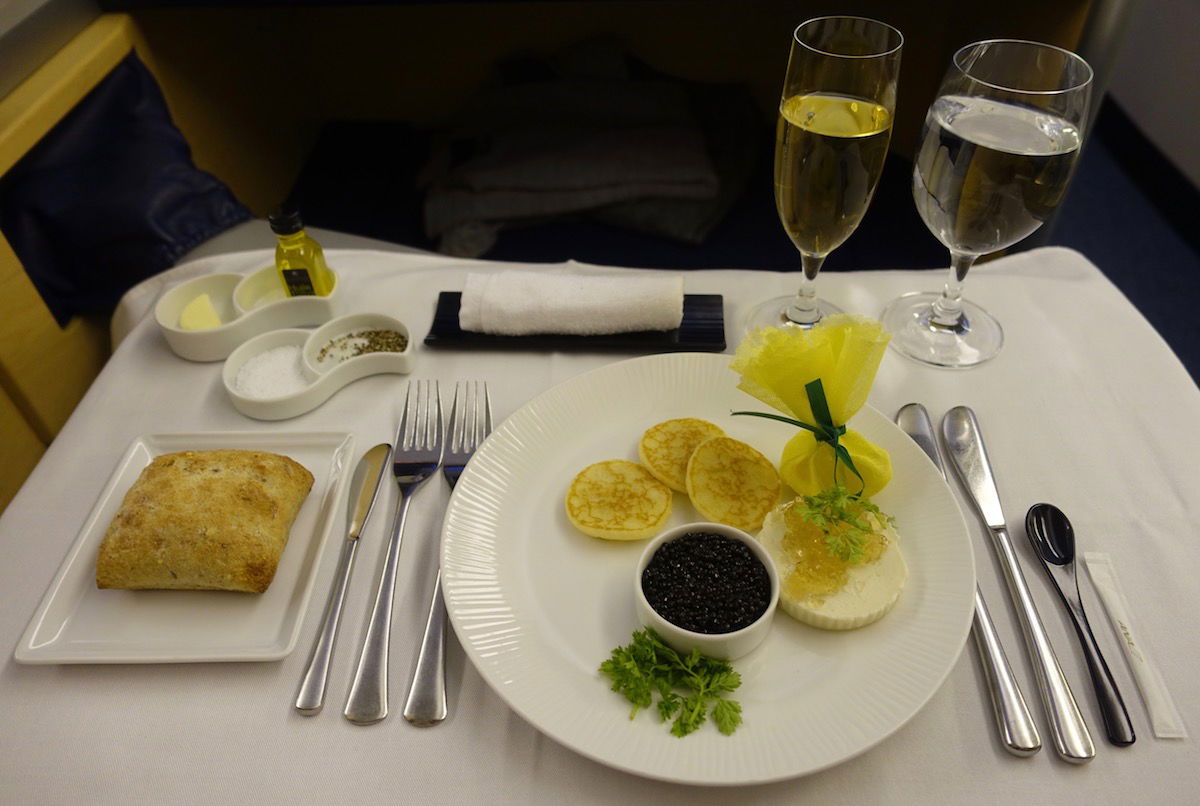 ANA first class lunch — caviar
Next up I had a garden salad with horseradish dressing, which was excellent.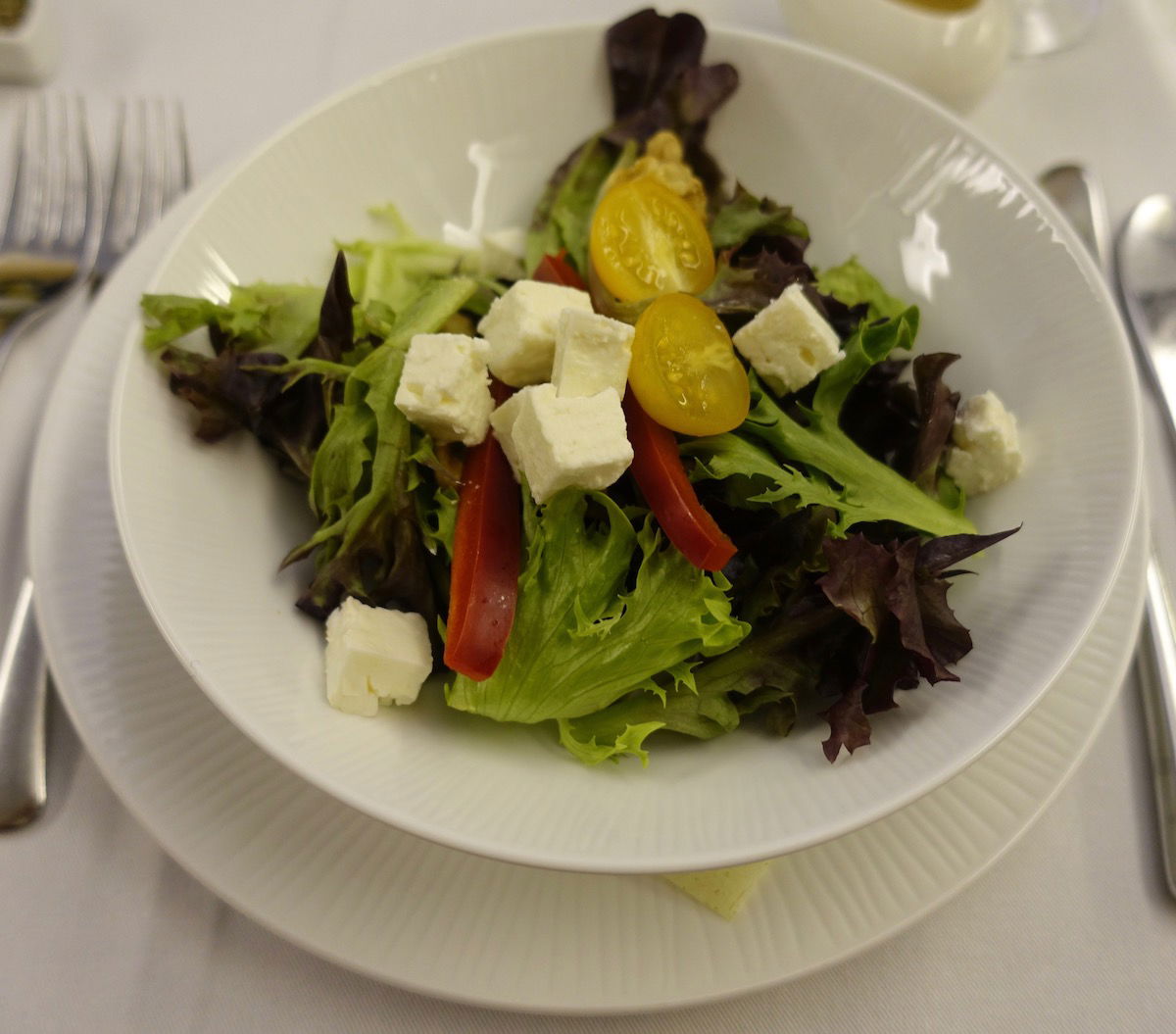 ANA first class lunch — starter
Ford instead had the corn soup, which I skipped.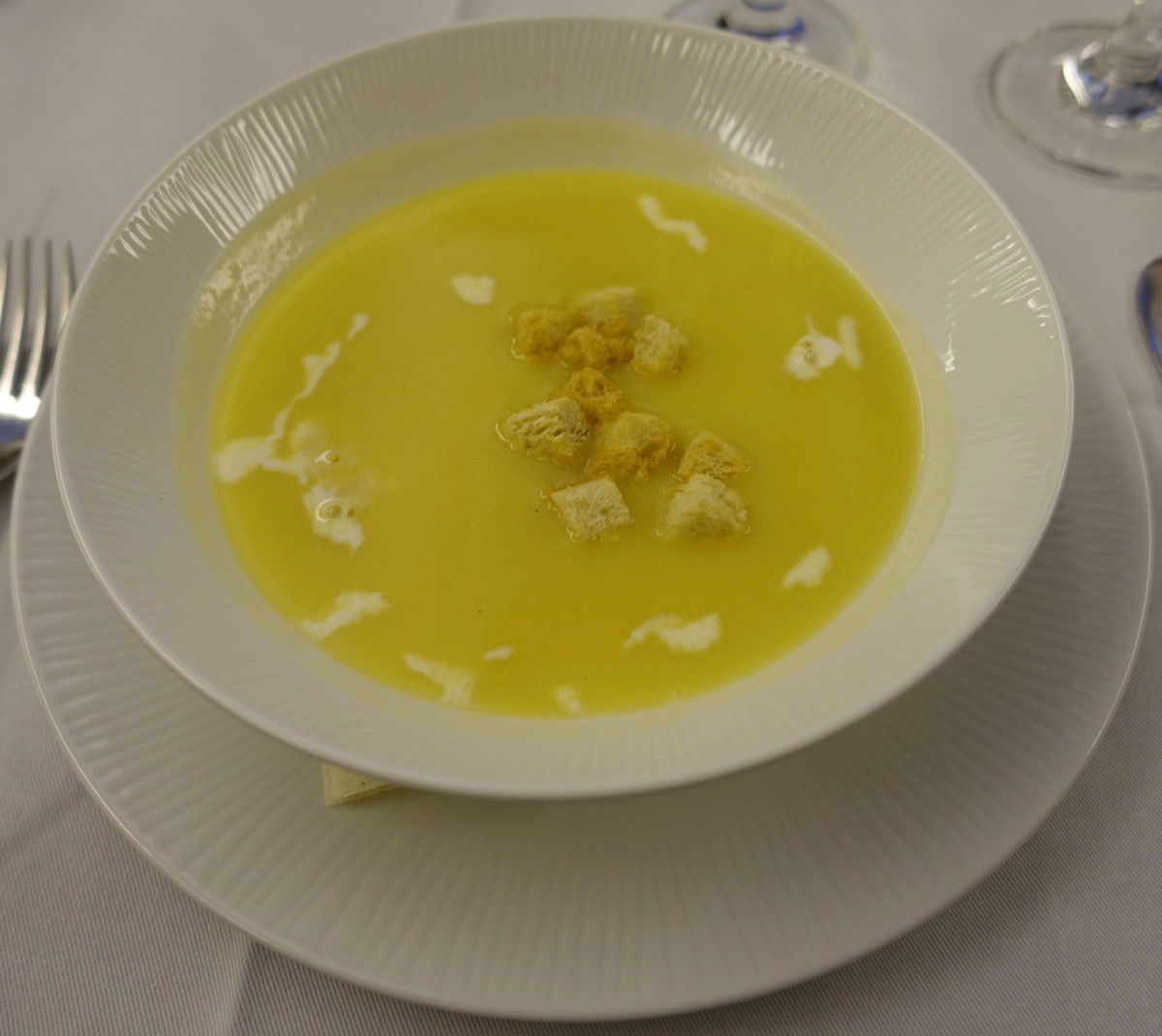 ANA first class lunch — soup
Suffice to say that the crew kept our glasses very full. At this point we decided to switch to sake.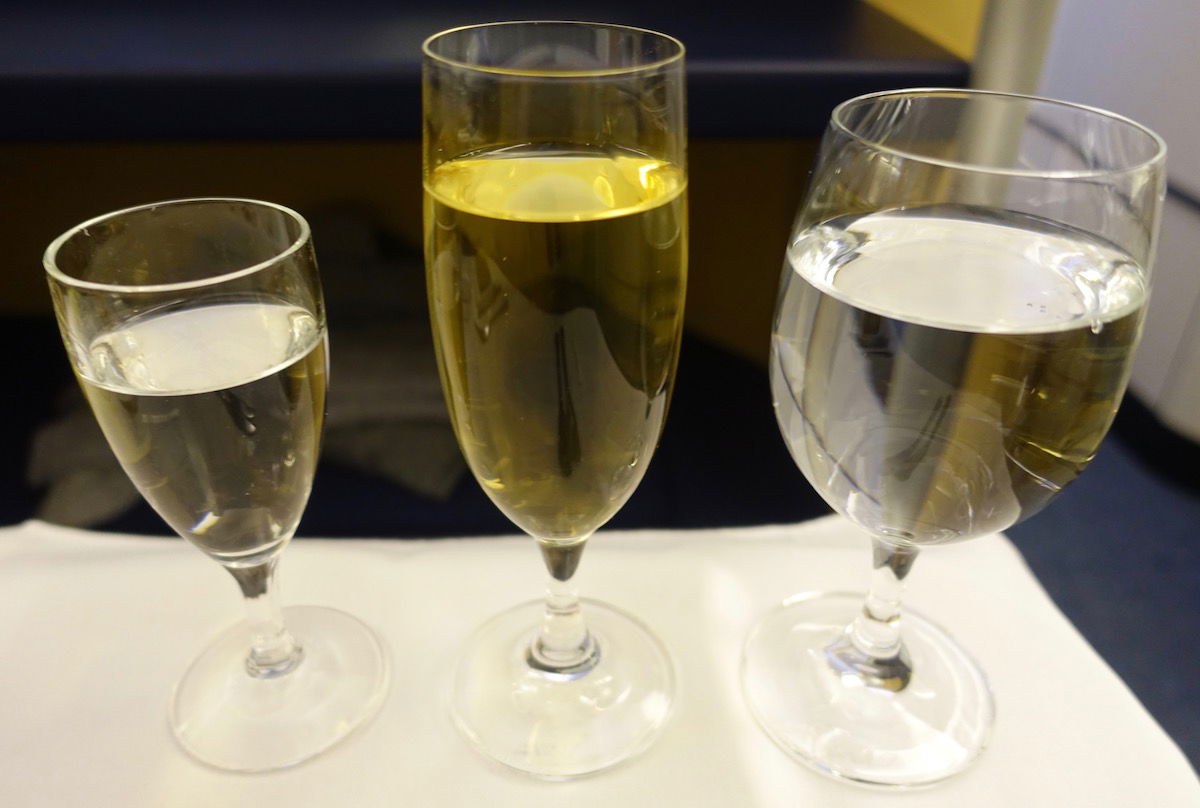 ANA first class lunch — sake, champagne, and water
For my main course I selected the sautéed chilean seabass with raisins and herb brown butter sauce.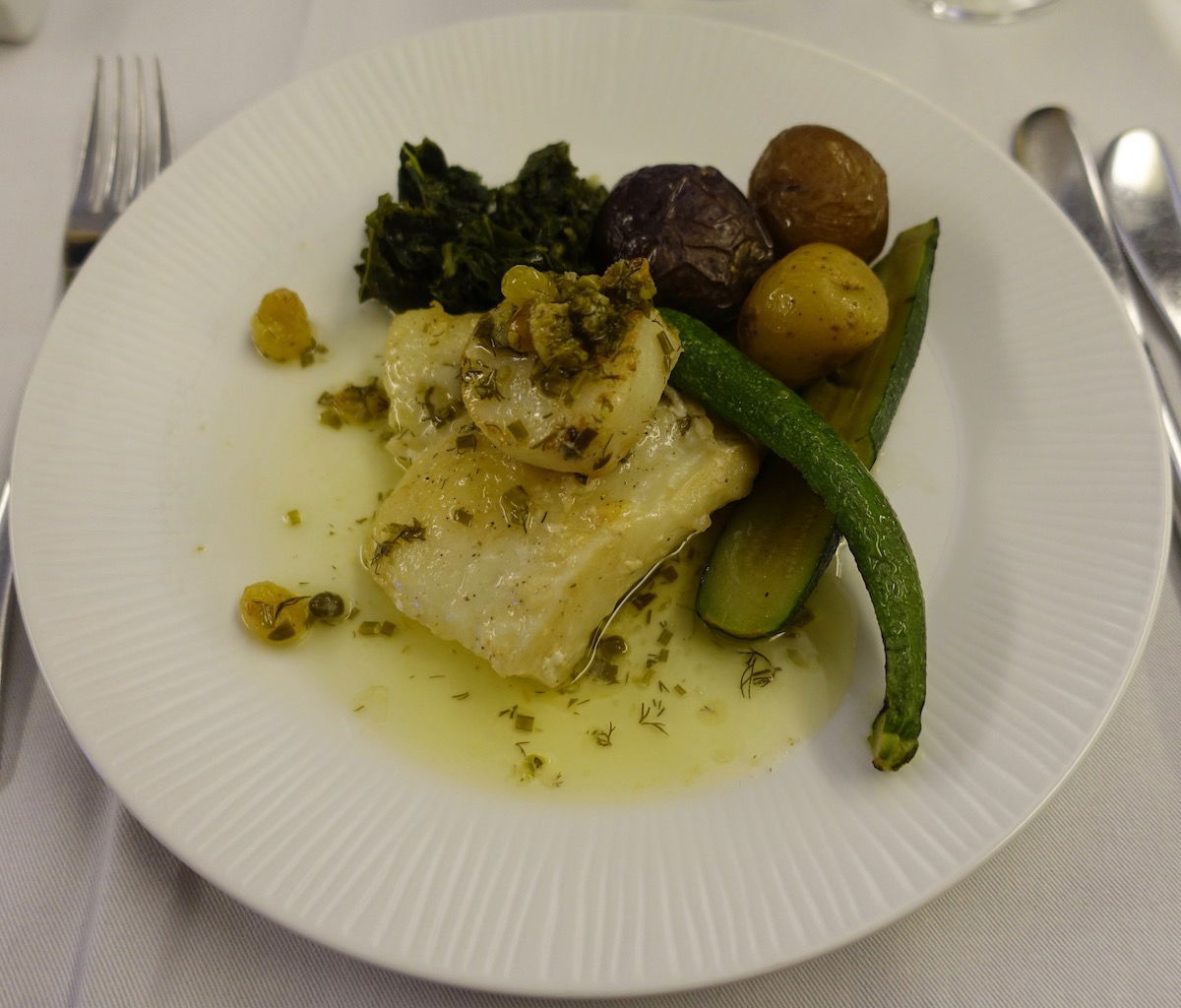 ANA first class lunch — main course
Ford had the vegetable cannelloni with dried tomato polenta.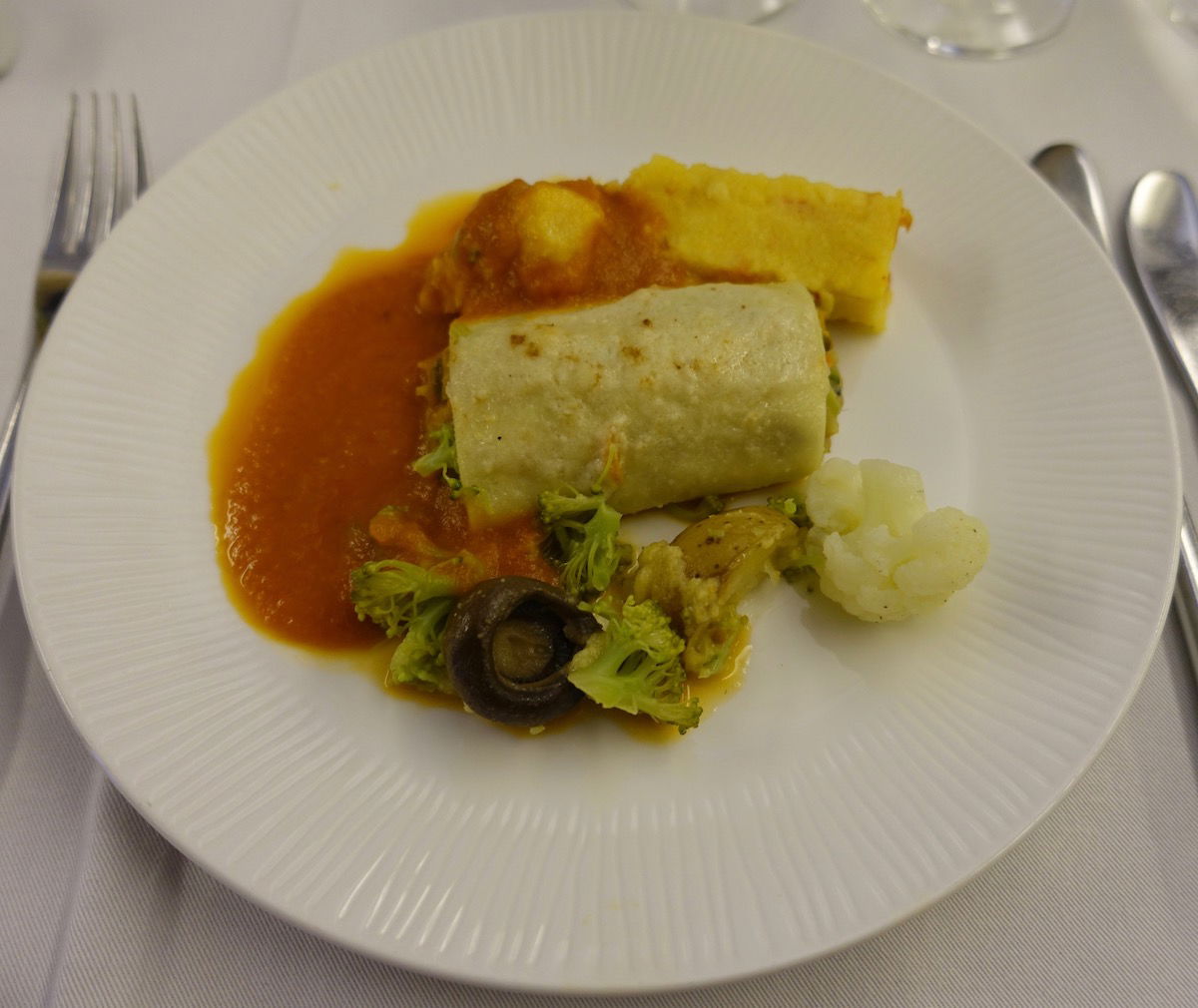 ANA first class lunch — main course
For dessert I had the cappuccino mousse cake, while Ford had the warm blueberry pie with vanilla ice cream.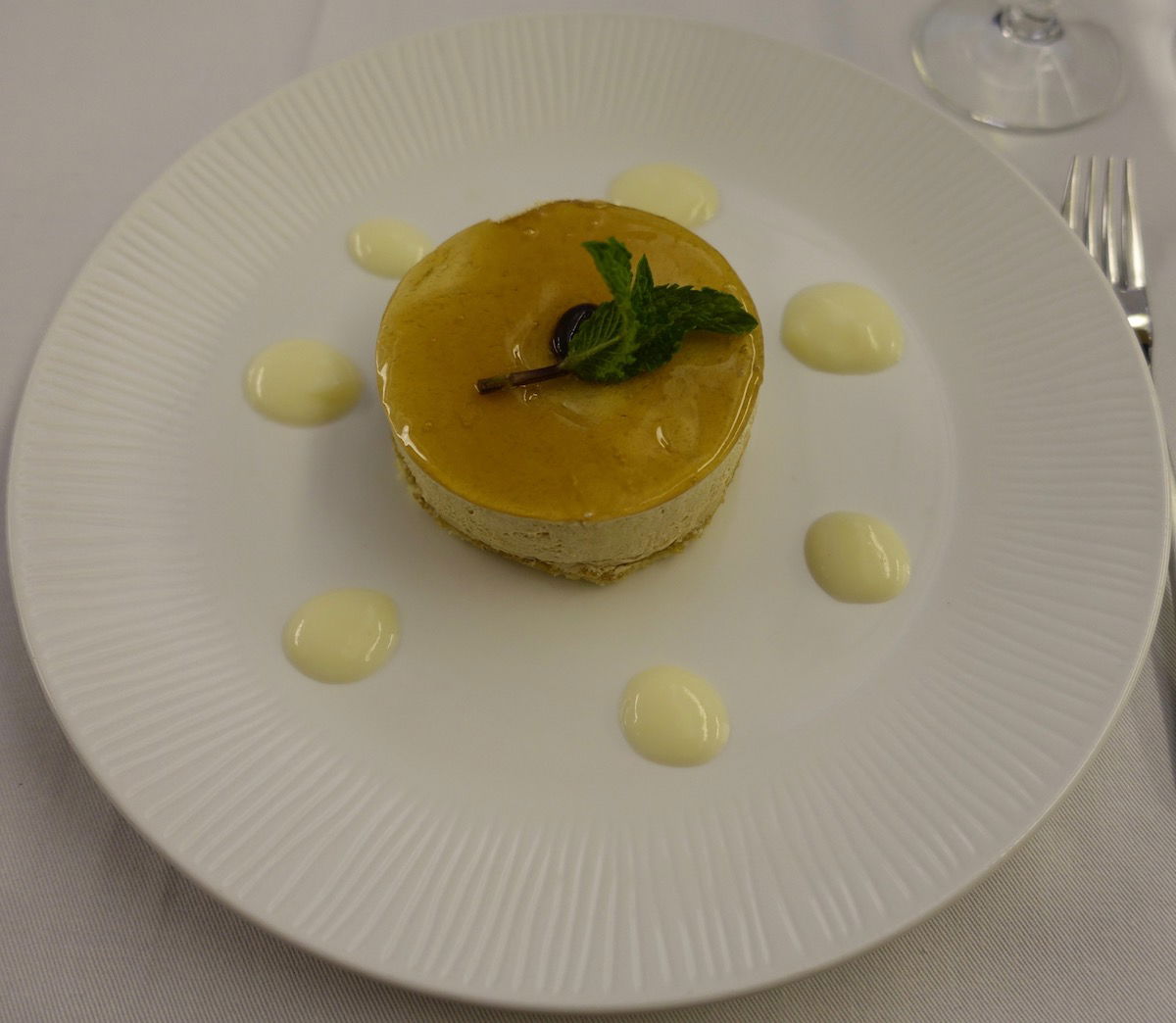 ANA first class lunch — dessert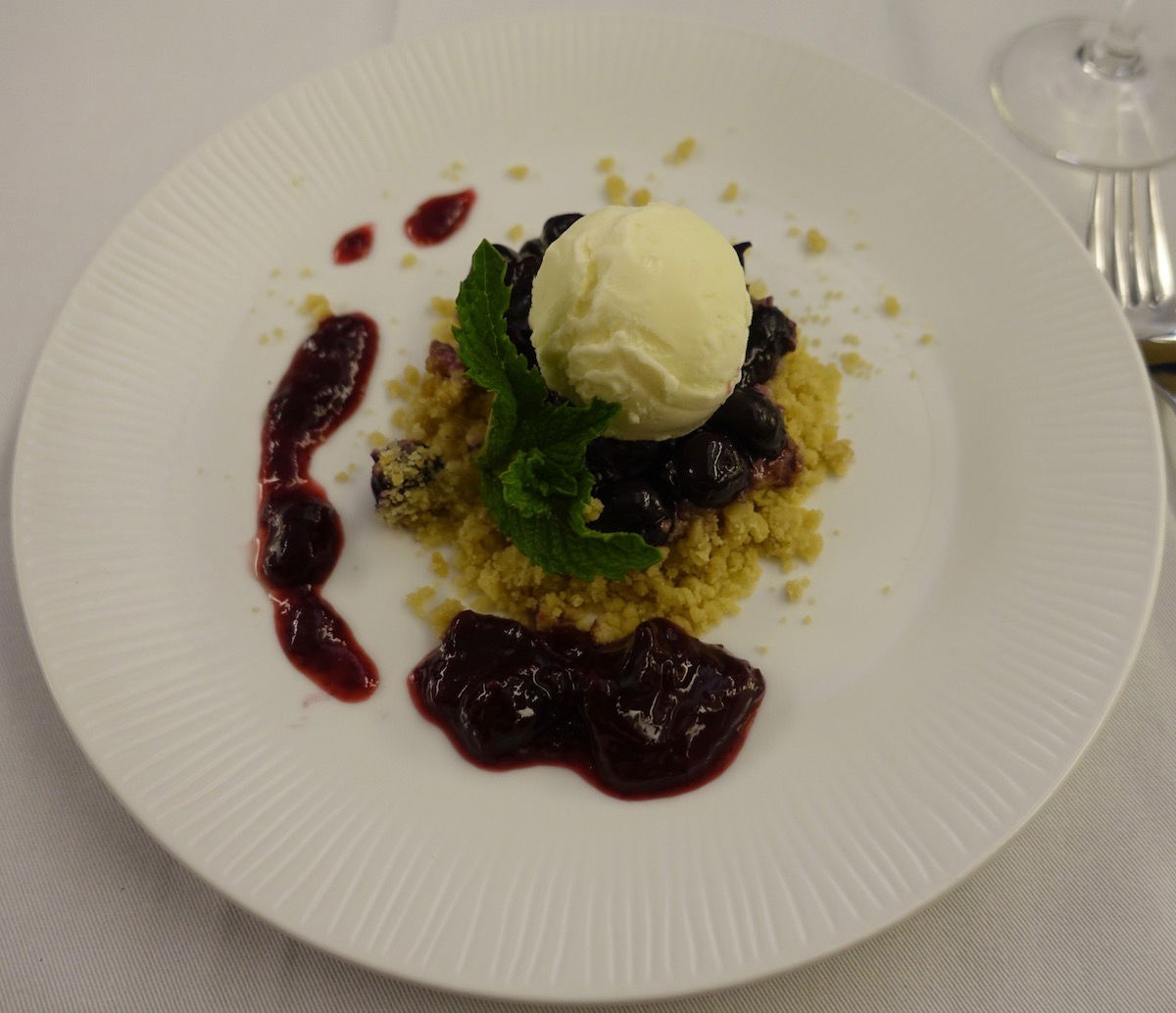 ANA first class lunch — dessert
To finish off the meal there were some petit fours (after all, one dessert is never enough).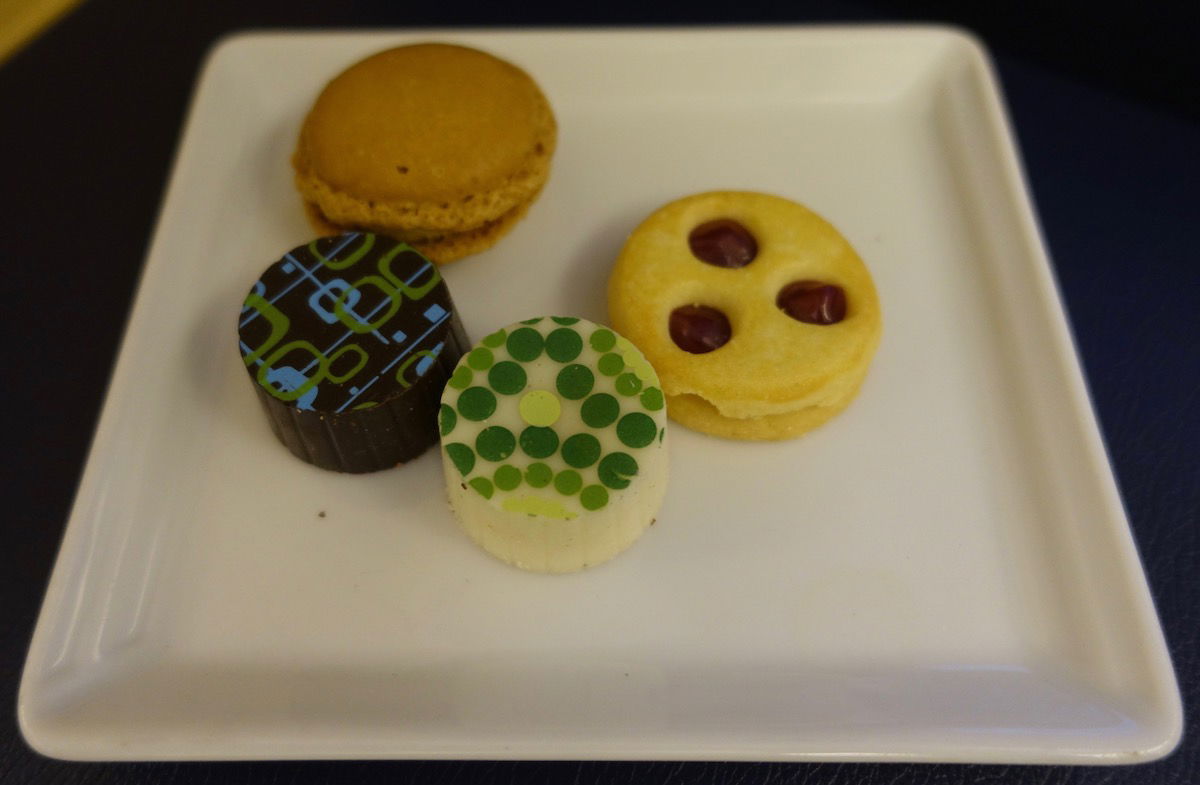 ANA first class lunch — petit fours
I thought the meal was excellent all around. The meal service was finished about 1hr40min after takeoff and was perfectly paced. The crew was attentive without being overbearing, and as is the norm on ANA, couldn't have been kinder. It was bumpy throughout the first meal service, which made it fun to try and take pictures of the meal.
We were quite tired after the meal, so decided it was time to nap. We had them set up the beds in the window seats in row two so that we could switch between beds and regular seats without having to disturb them going forward. At this point we were a bit over two hours into the flight.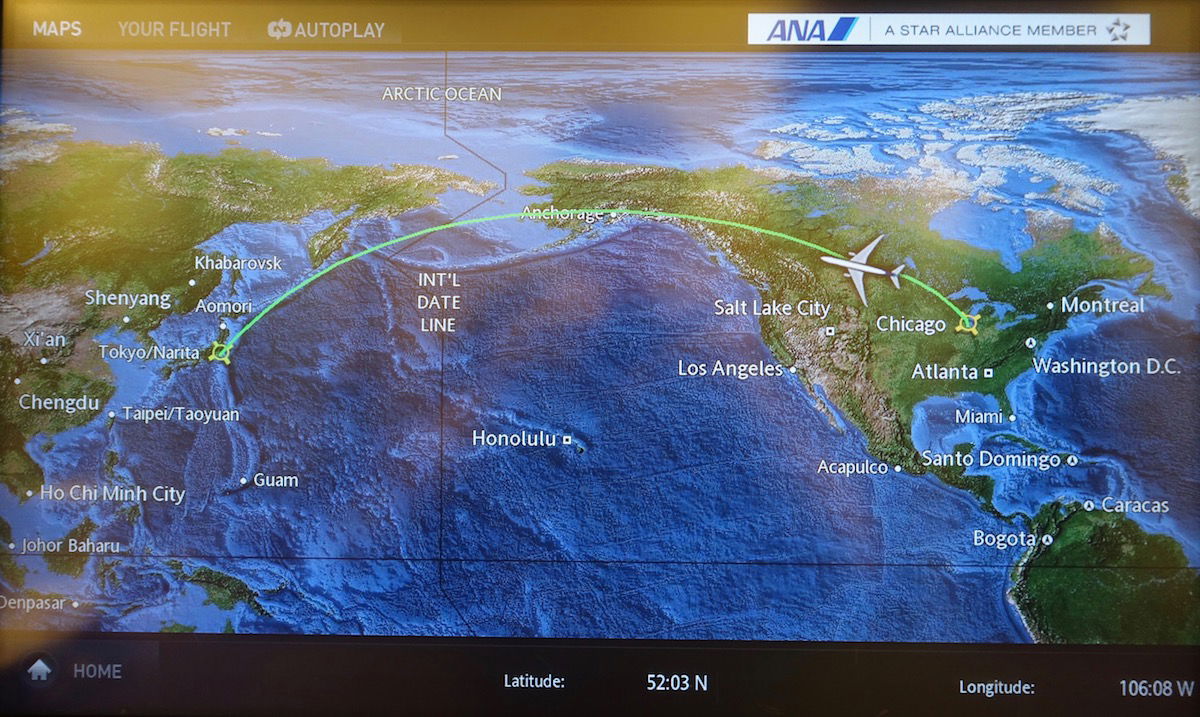 Moving map enroute to Tokyo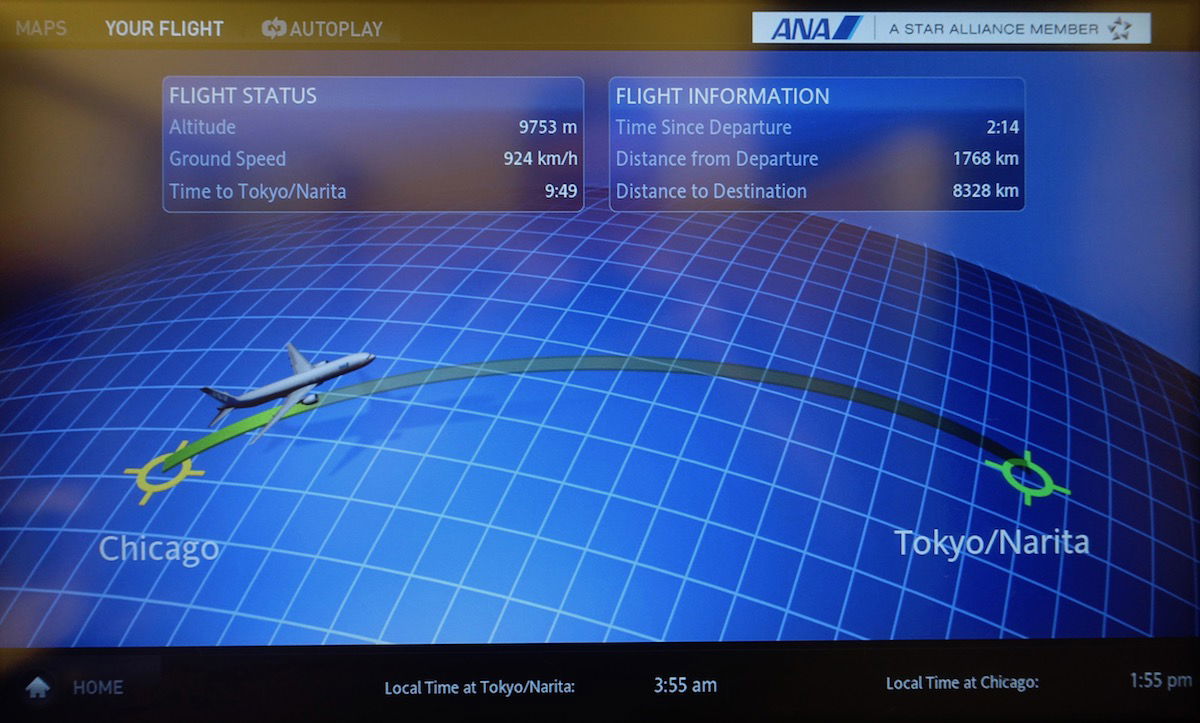 Moving map enroute to Tokyo
The bed in ANA first class is quite comfortable. The sleeping surface is nice and wide, and the bedding is good, though I do wish they had bigger pillows and blankets.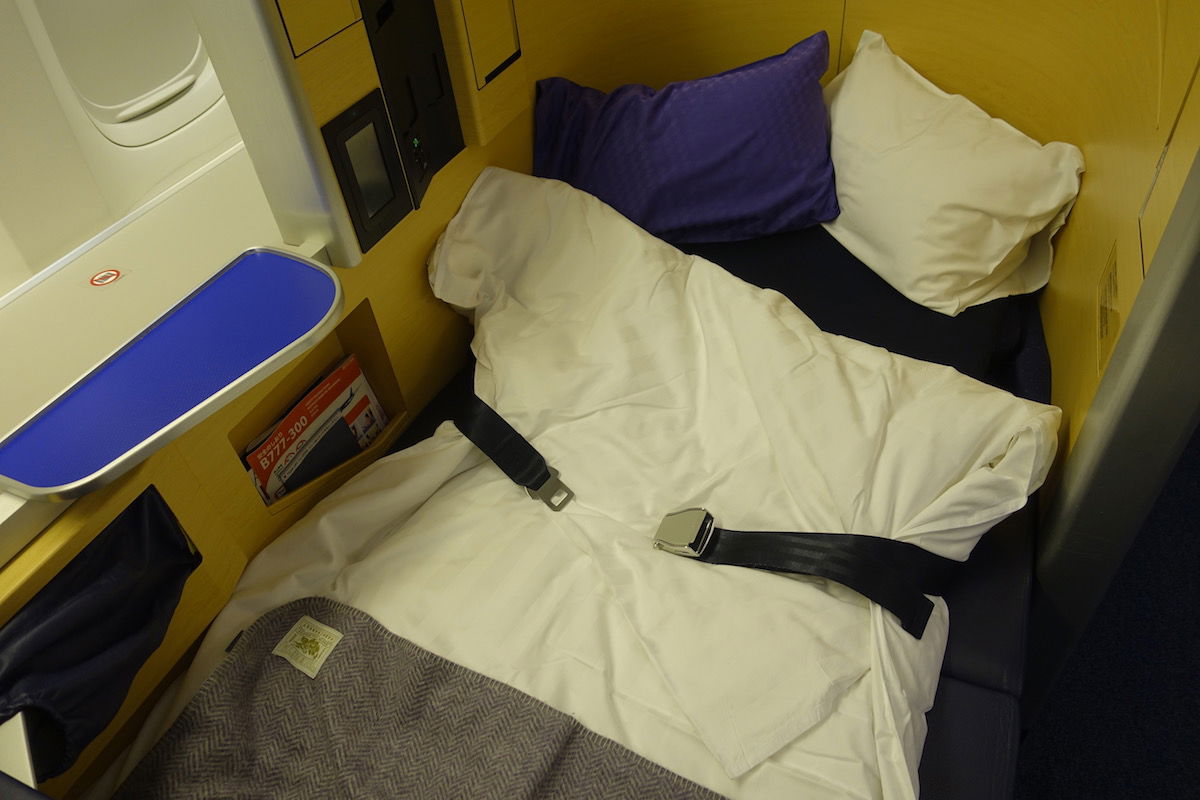 ANA first class bed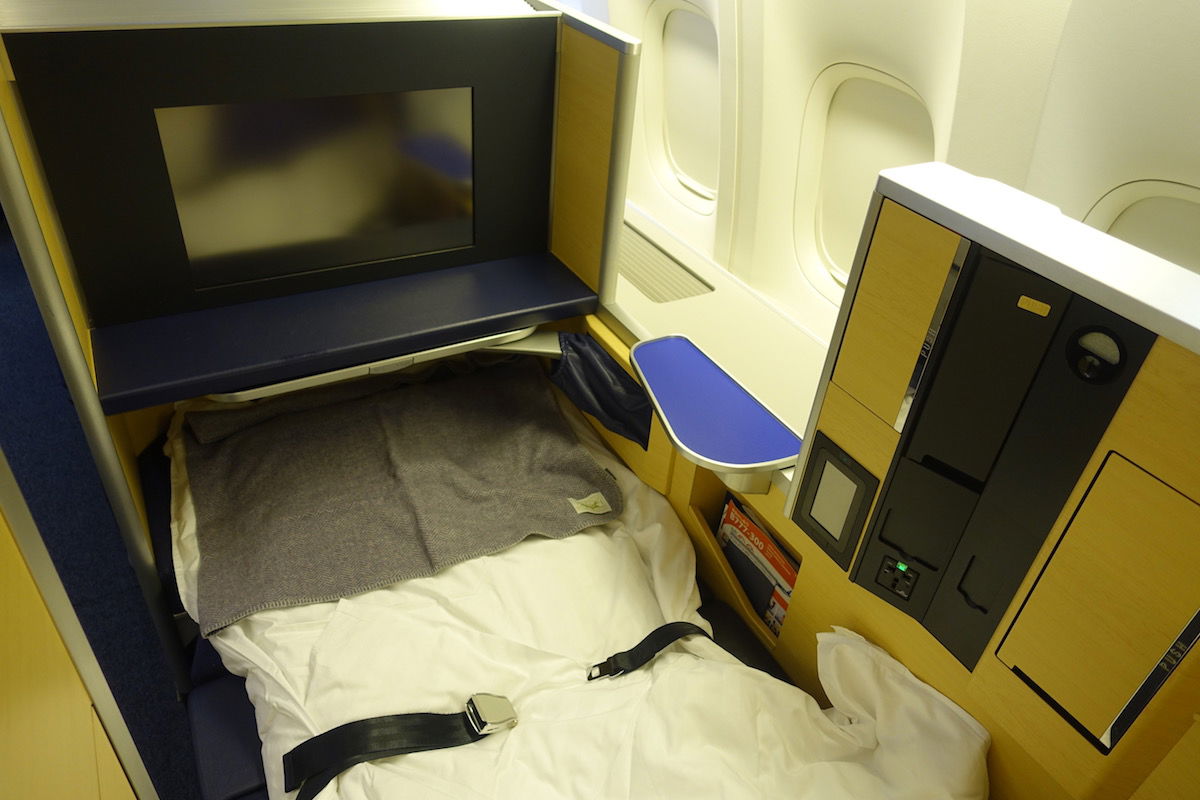 ANA first class bed
Much to my surprise I got a solid four hours of sleep, and woke up with about six hours remaining to Tokyo, meaning we were just past the halfway point of the flight. At this point we were just leaving Alaska.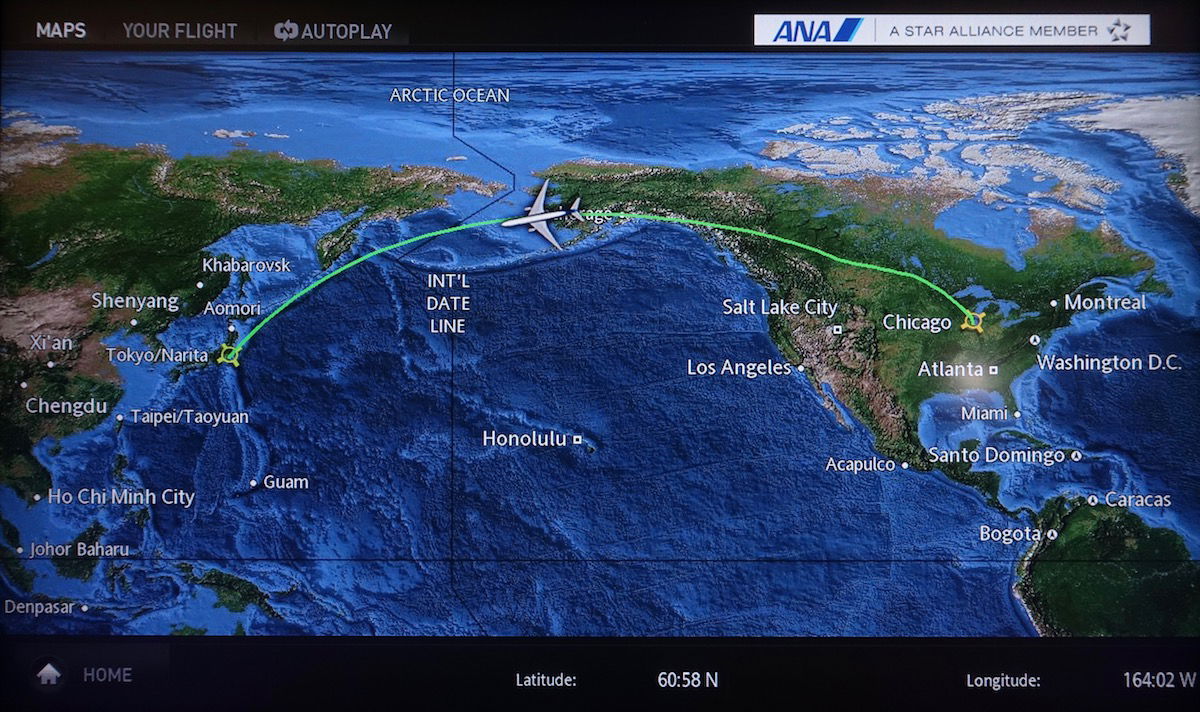 Moving map enroute to Tokyo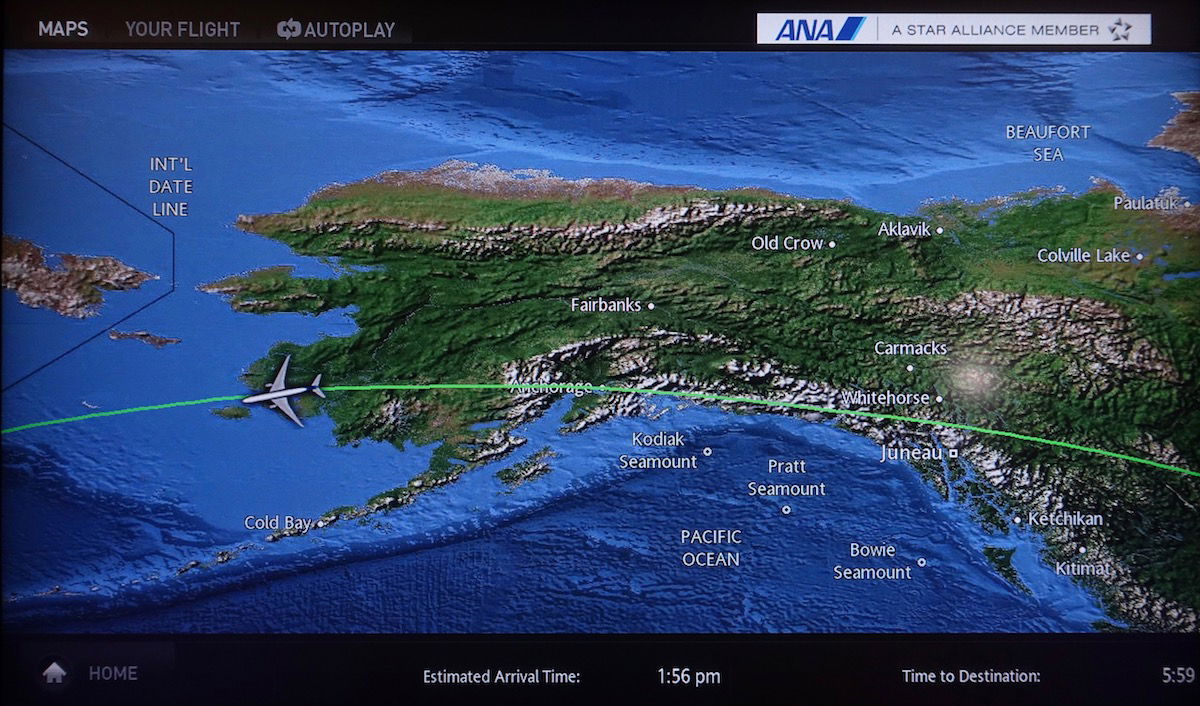 Moving map enroute to Tokyo
Once awake I decided to browse the entertainment selection.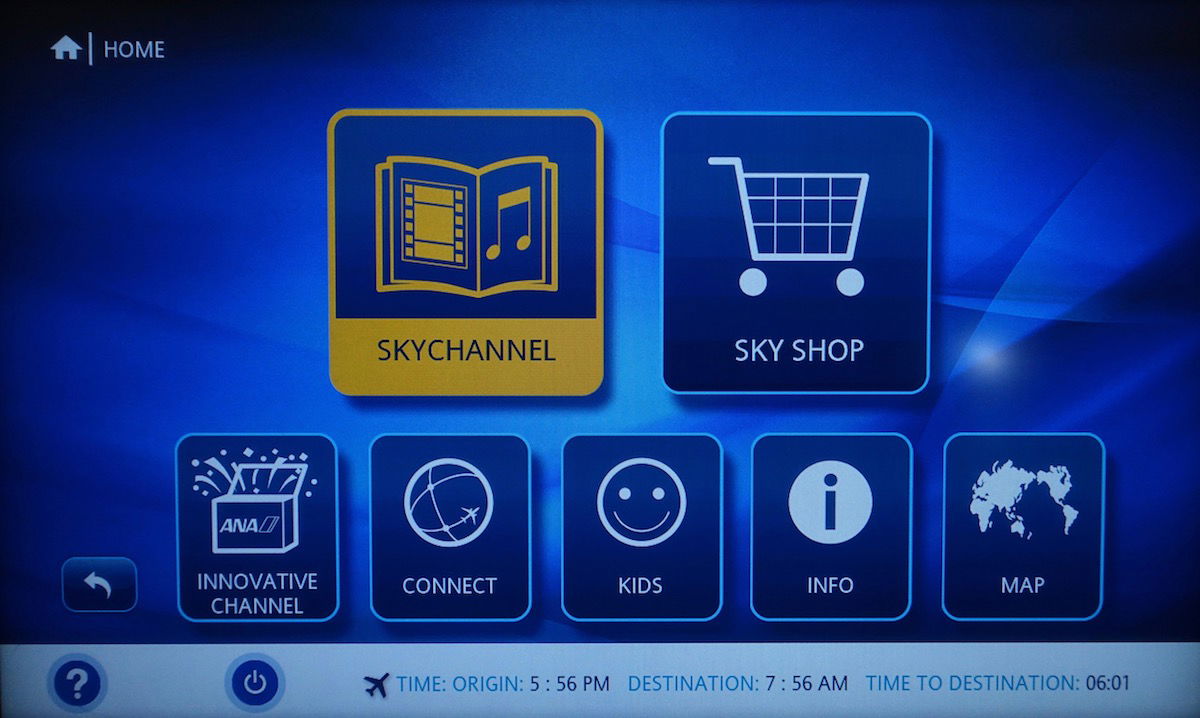 ANA entertainment system
ANA's entertainment selection is pretty lackluster, so I'd recommend bringing your own entertainment, personally. The selection is quite limited, especially when it comes to western movies and sitcoms.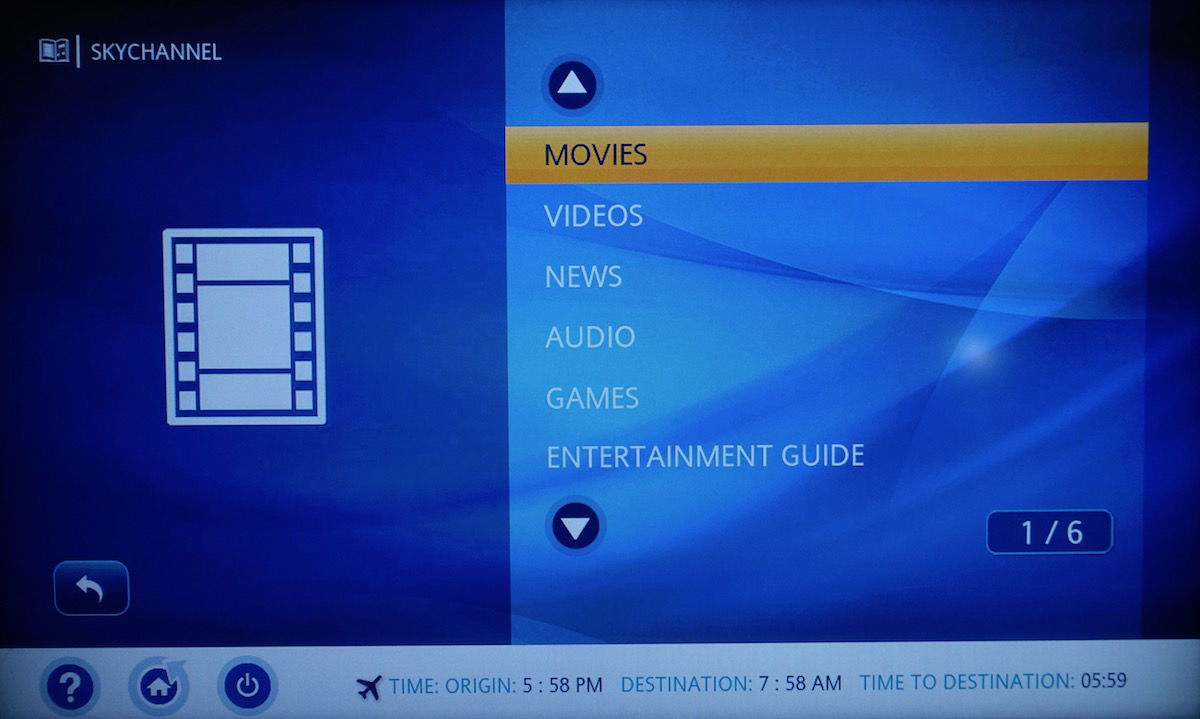 ANA entertainment system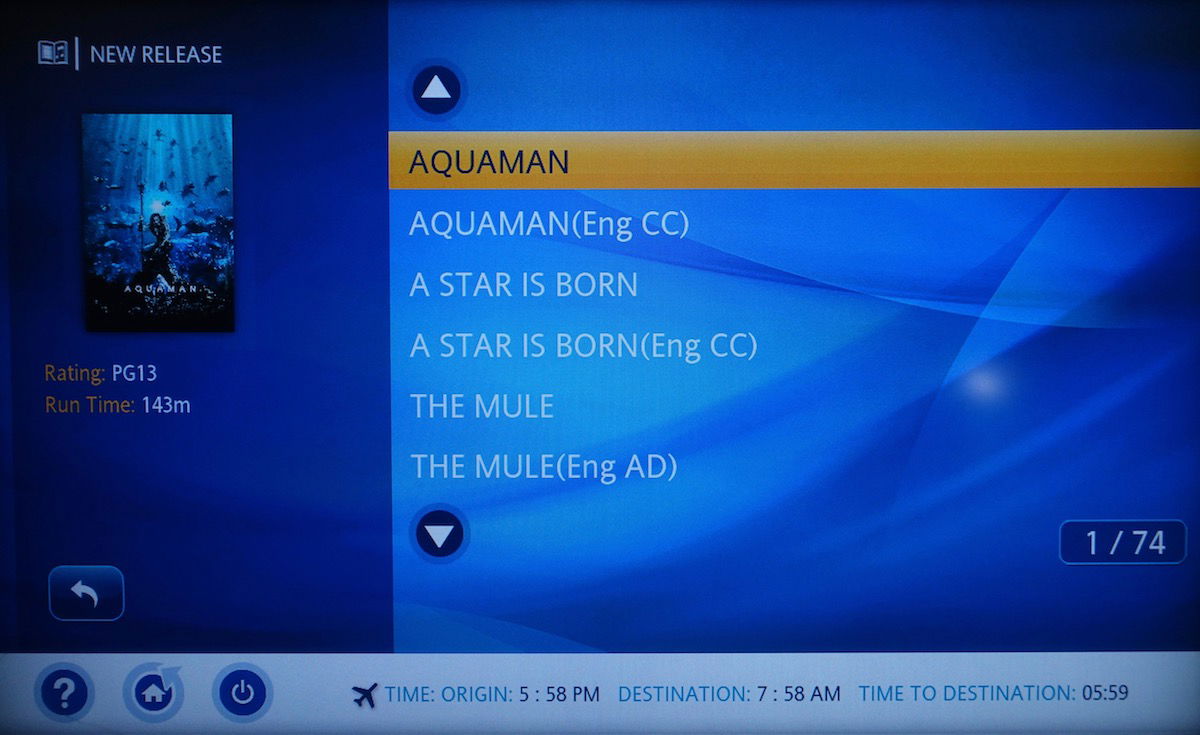 ANA entertainment system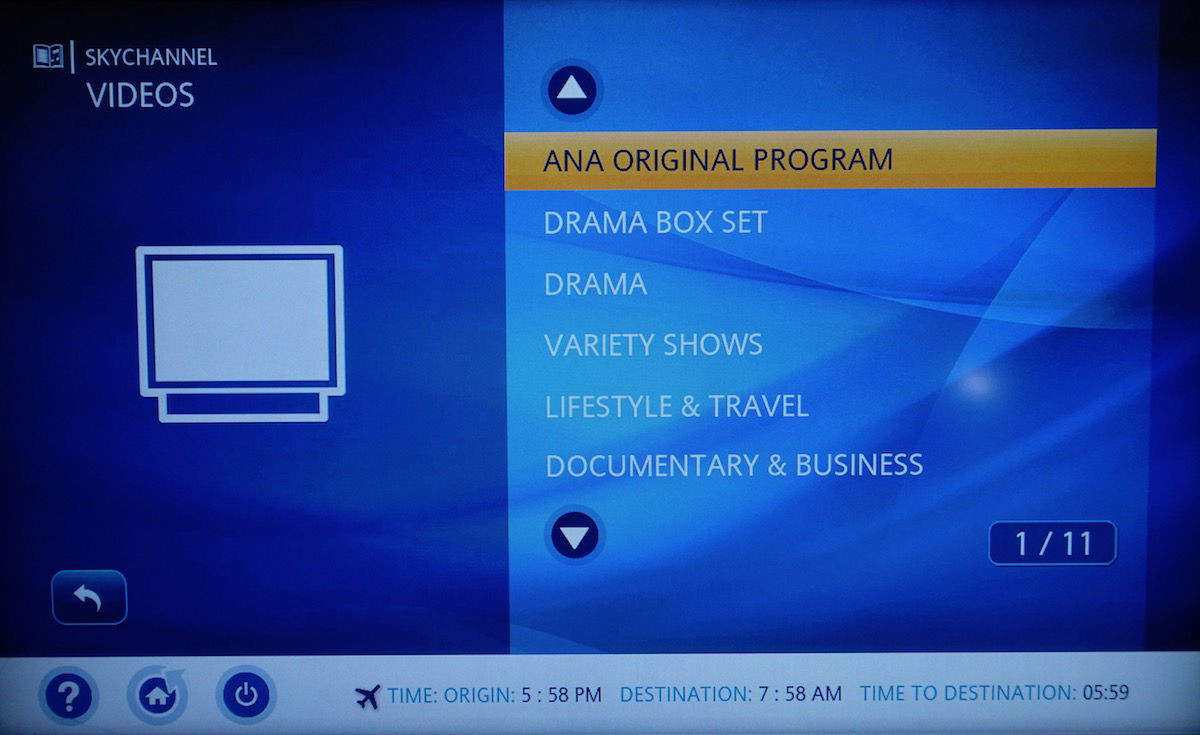 ANA entertainment system
Fortunately some of the entertainment was amazing, at least in an ironic way. There was a video about crime prevention for tourists in Tokyo, and it was so hilariously bad that I watched it twice.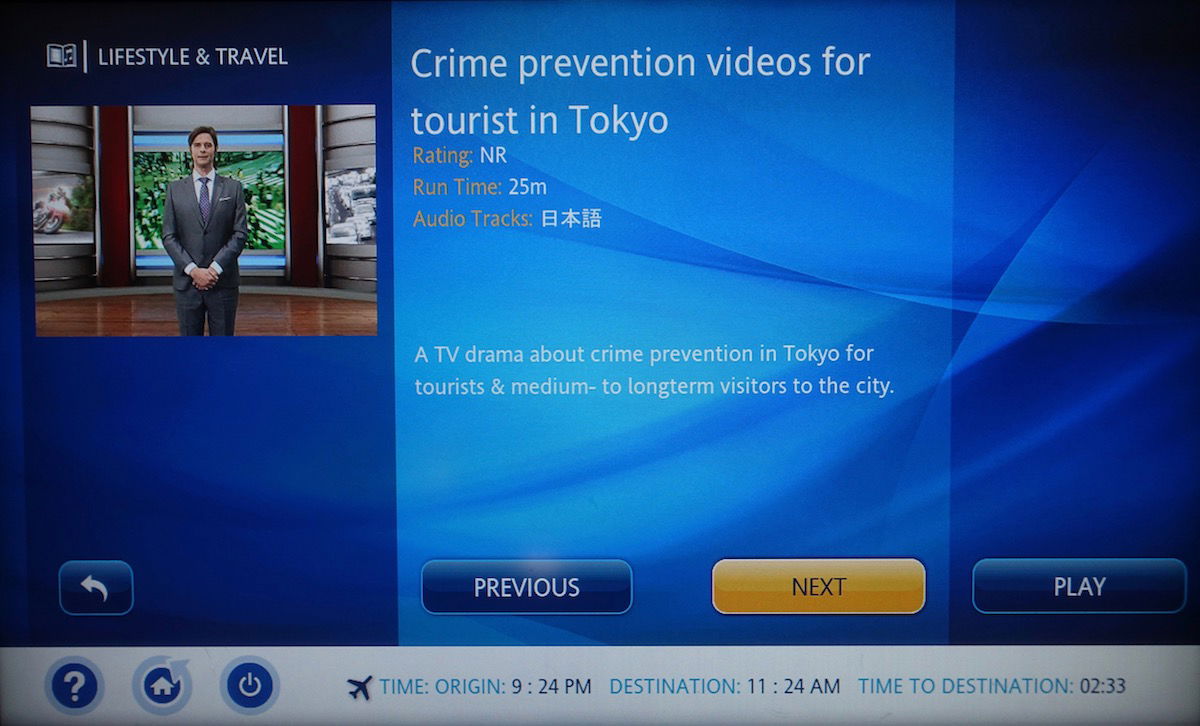 ANA entertainment selection
It featured two caucasian guys who communicate exclusively in Japanese, but one of them has never been to Japan before and knows nothing about the culture. So when he lands in Japan the first thing he wants to do is buy a knife so he can defend himself, he talks loudly on the bus on his phone, etc. If anyone can find this video online I'd sure love to watch it again.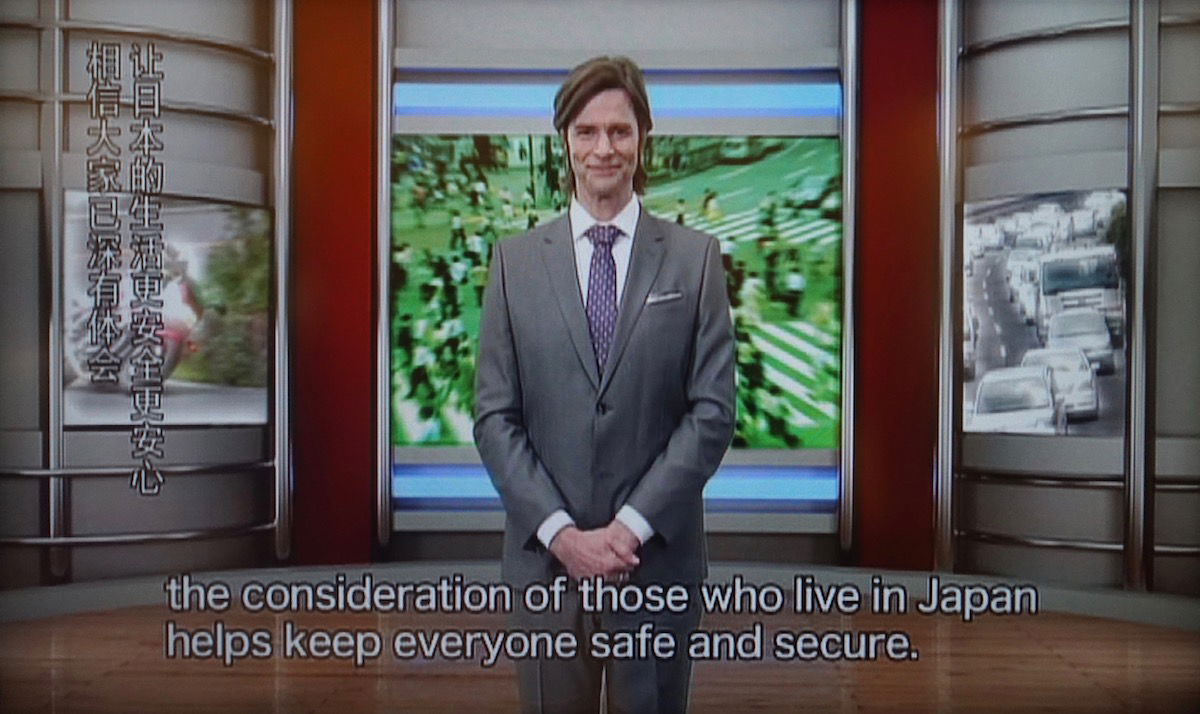 ANA entertainment
While watching the show I also ordered a cappuccino. Unfortunately it was watery, so that was the only one I ordered.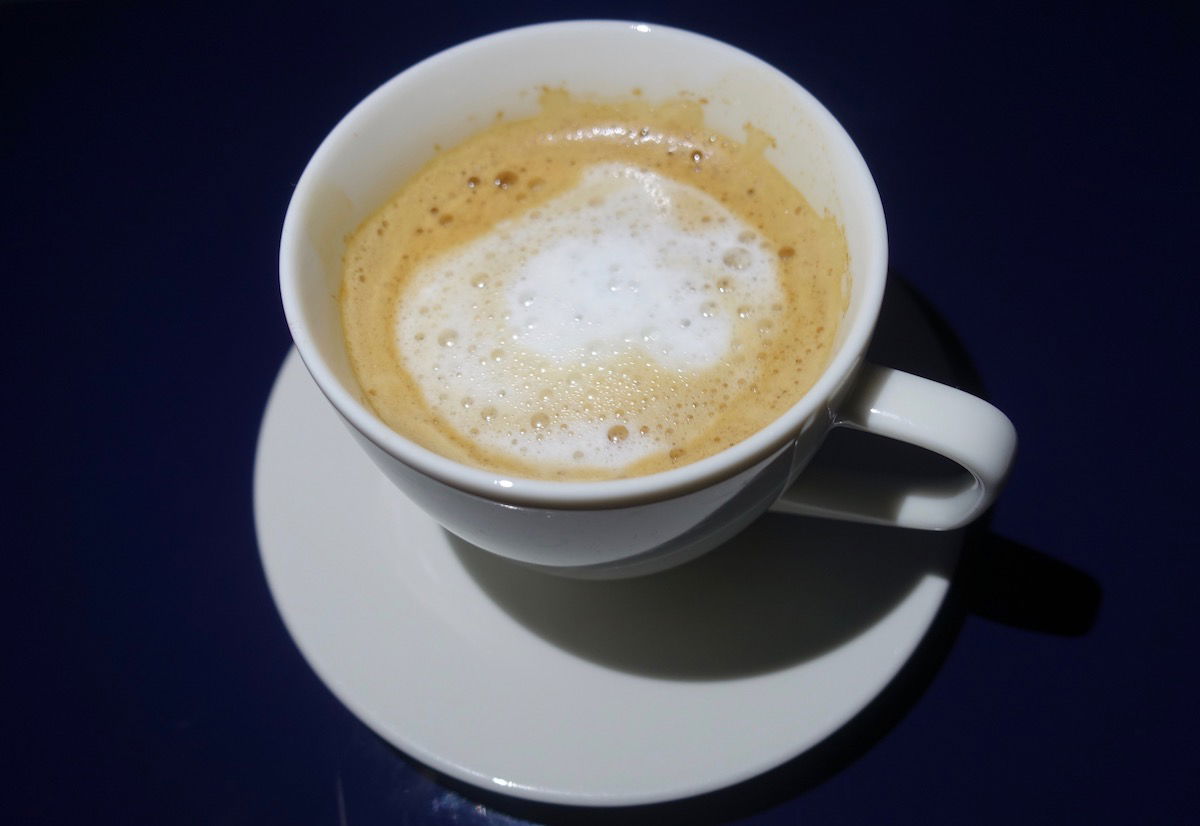 ANA first class cappuccino
ANA has Wi-Fi on their 777-300ERs, and the pricing is ordinarily as follows:
30 minute plan costs $4.95 (up to 15MB)
One hour plan costs $8.95 (up to 30MB)
Full flight plan costs $19.95 (up to 100MB)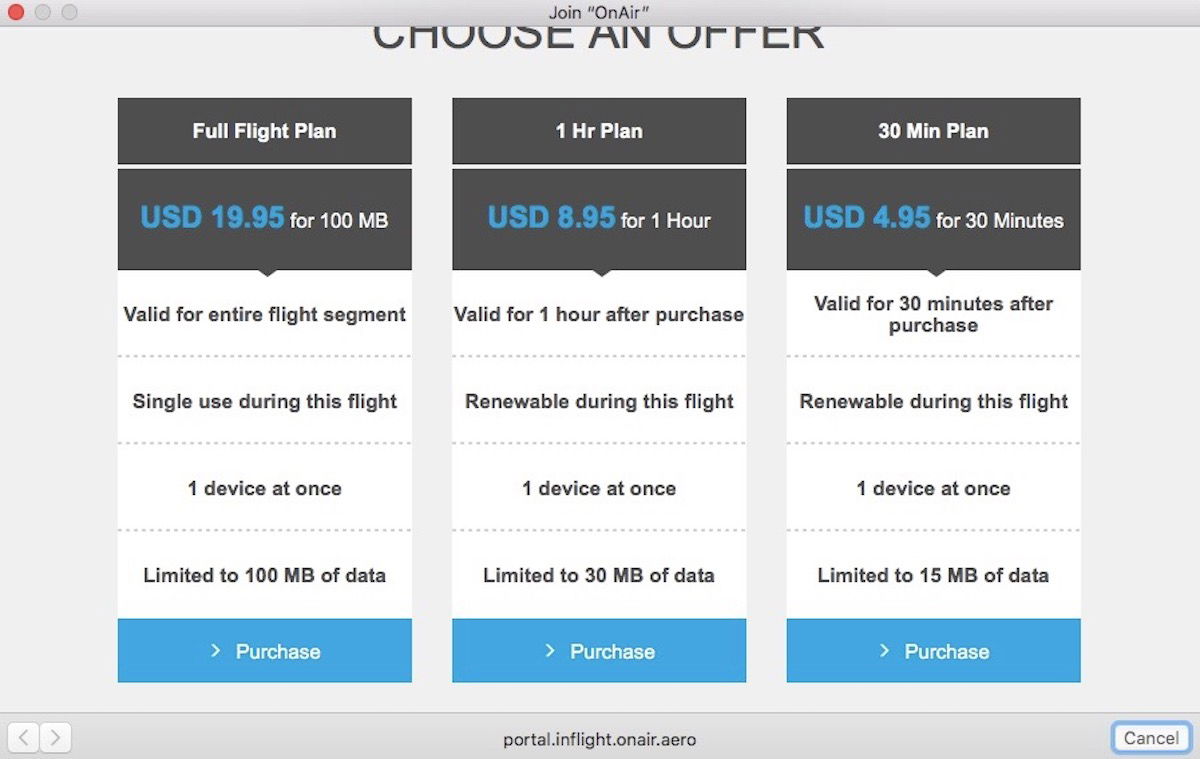 ANA Wi-Fi pricing
Fortunately because I was in first class I received 100MB of free Wi-Fi.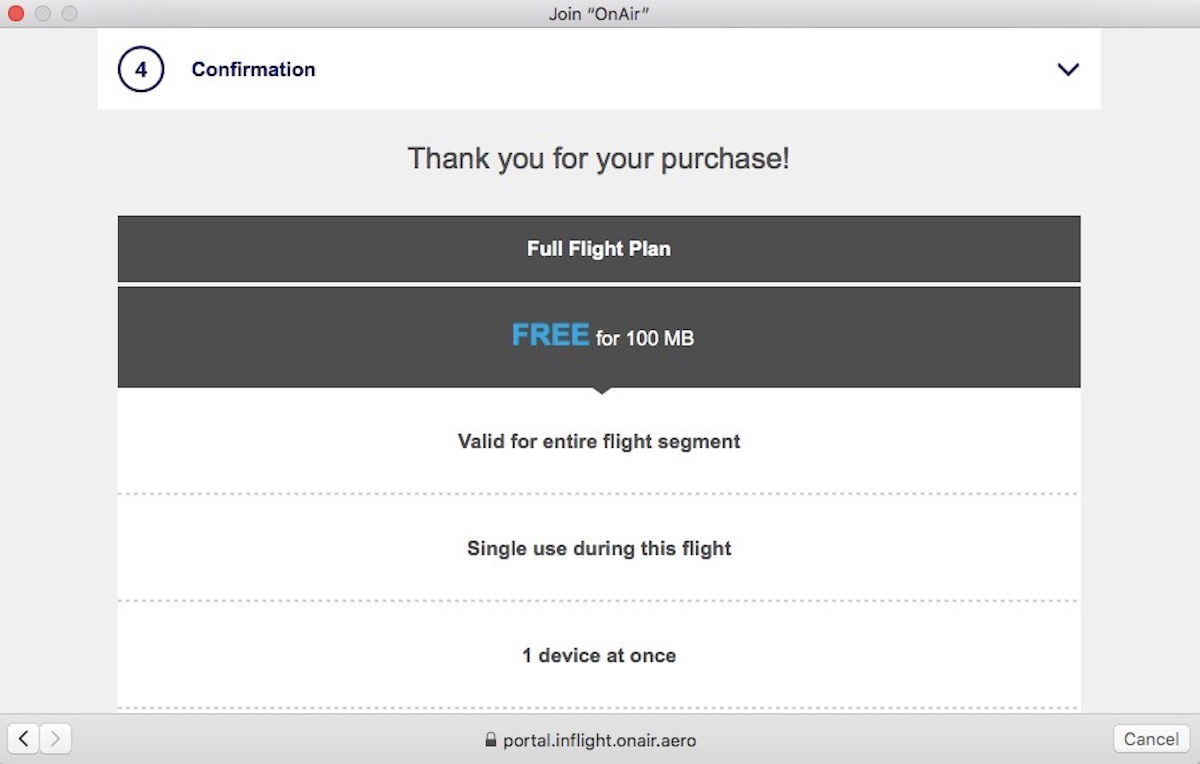 ANA Wi-Fi complimentary Wi-Fi
While I appreciate that ANA has Wi-Fi and that it's even free for first class passengers, it's provided by OnAir, and is excruciatingly slow. Nonetheless I managed to get a bit of work done for a few hours.
About three hours before landing I decided to order a pre-arrival snack, consisting of curry with steamed rice. The curry is one of my favorite staple dishes on ANA.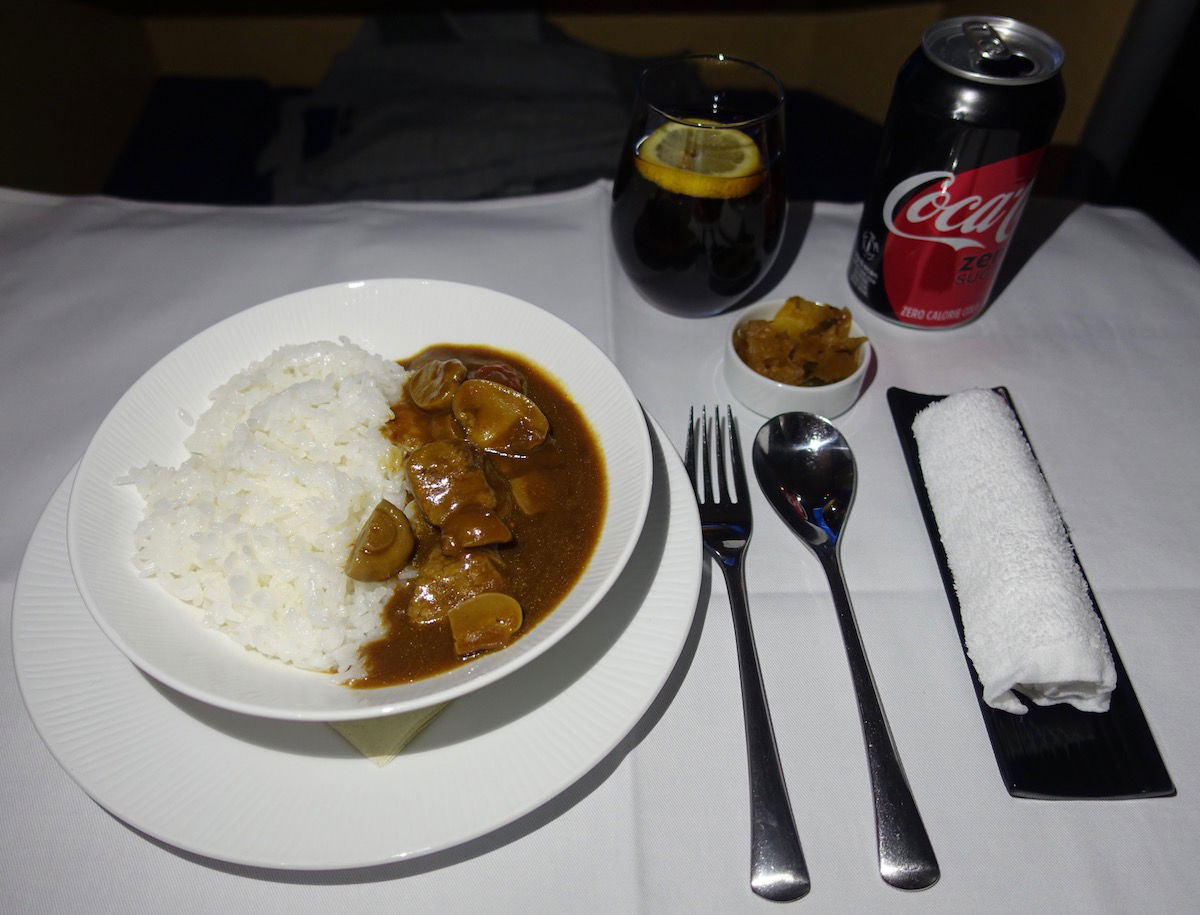 ANA first class curry
Ford had the cheeseburger, since he has never had a burger on a plane before.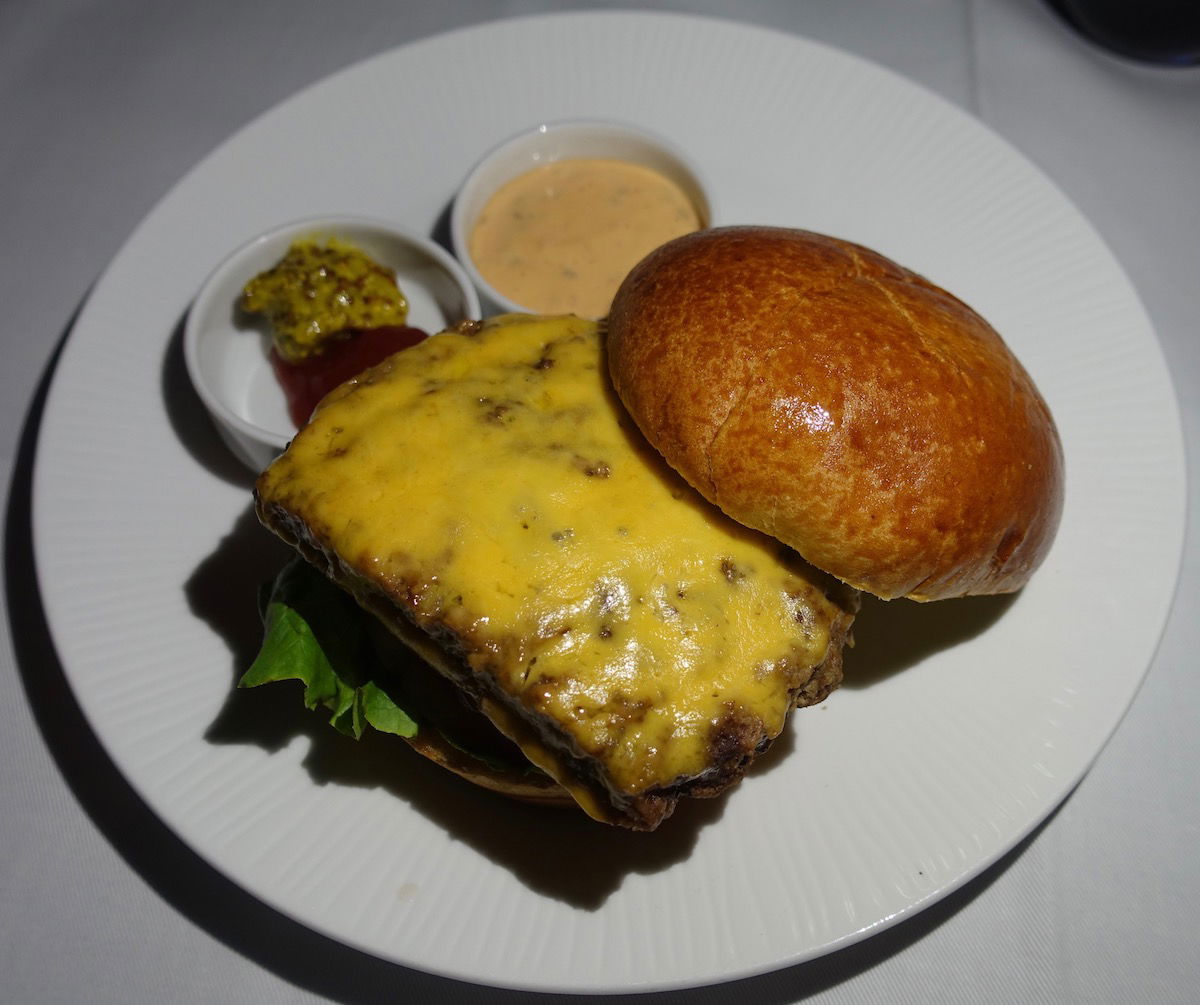 ANA first class cheeseburger
To finish off the meal I ordered a cheese plate.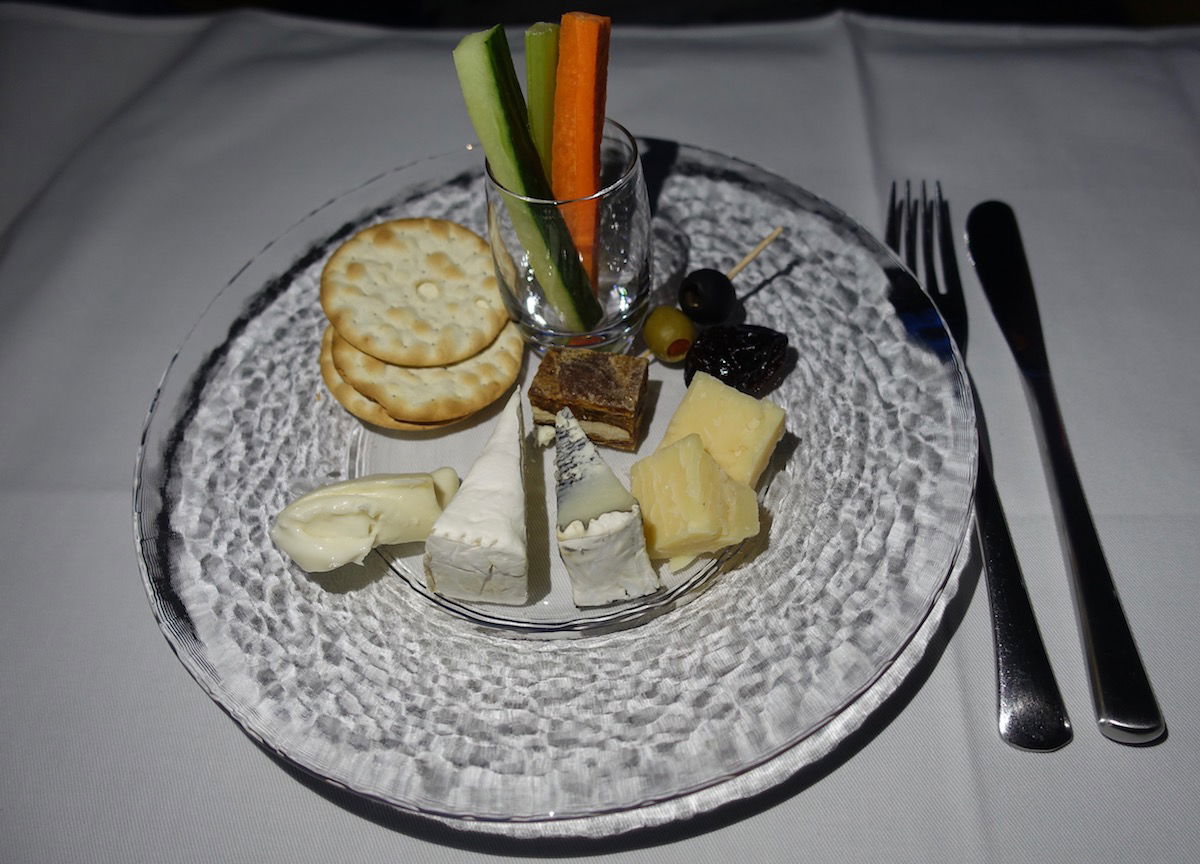 ANA first class cheese plate
After the meal I changed out of pajamas, and before I knew it we were just about an hour from our arrival in Tokyo.
At 1:05PM Tokyo time the captain announced that we would be descending in about 20 minutes, and thanked everyone for flying ANA.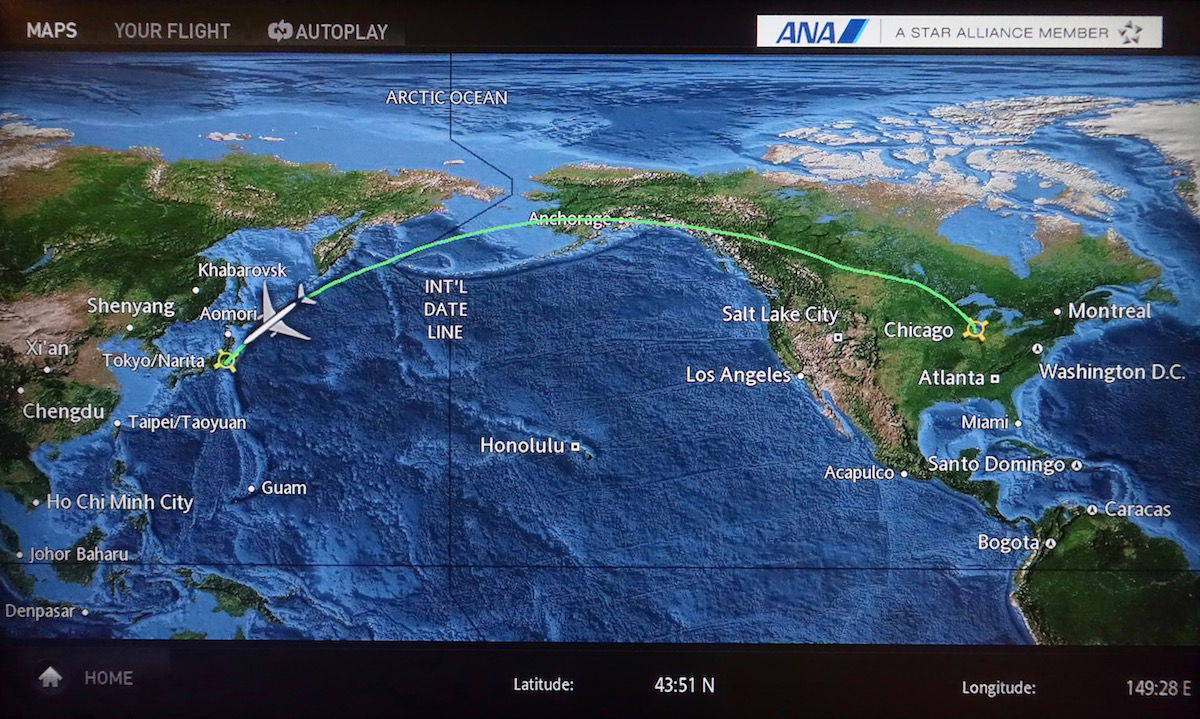 Moving map enroute to Tokyo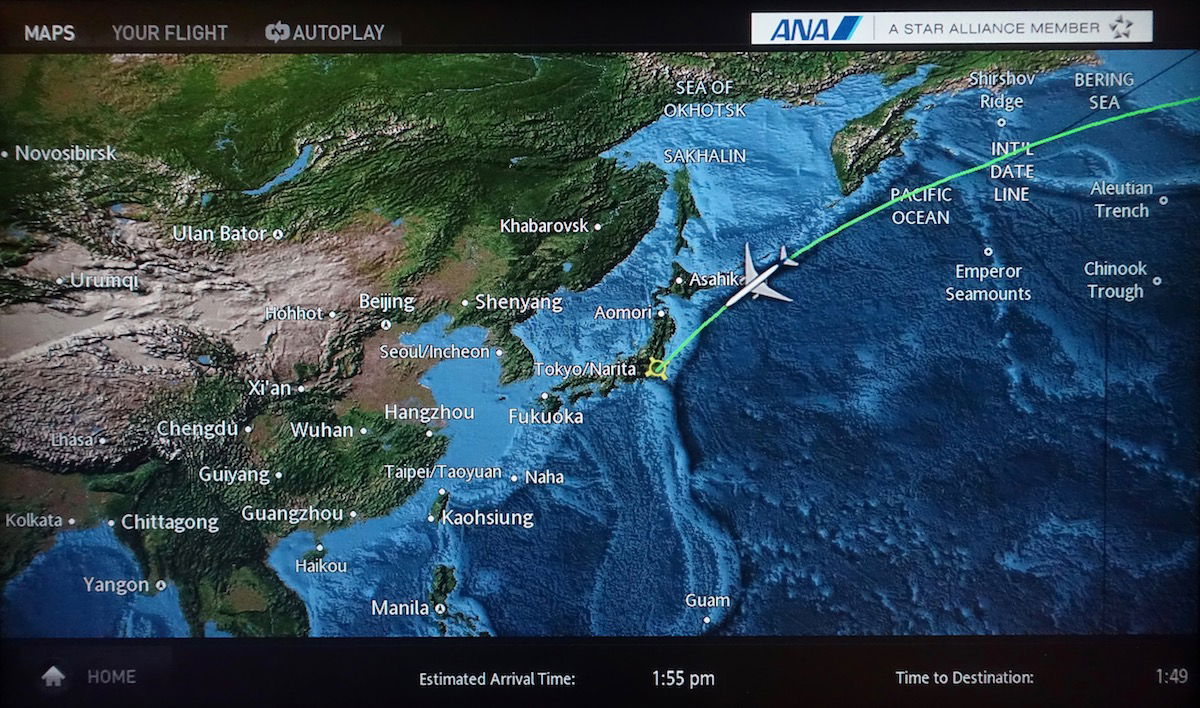 Moving map enroute to Tokyo
30 minutes out the crew offered everyone in first class iced green tea, and thanked us for flying with ANA.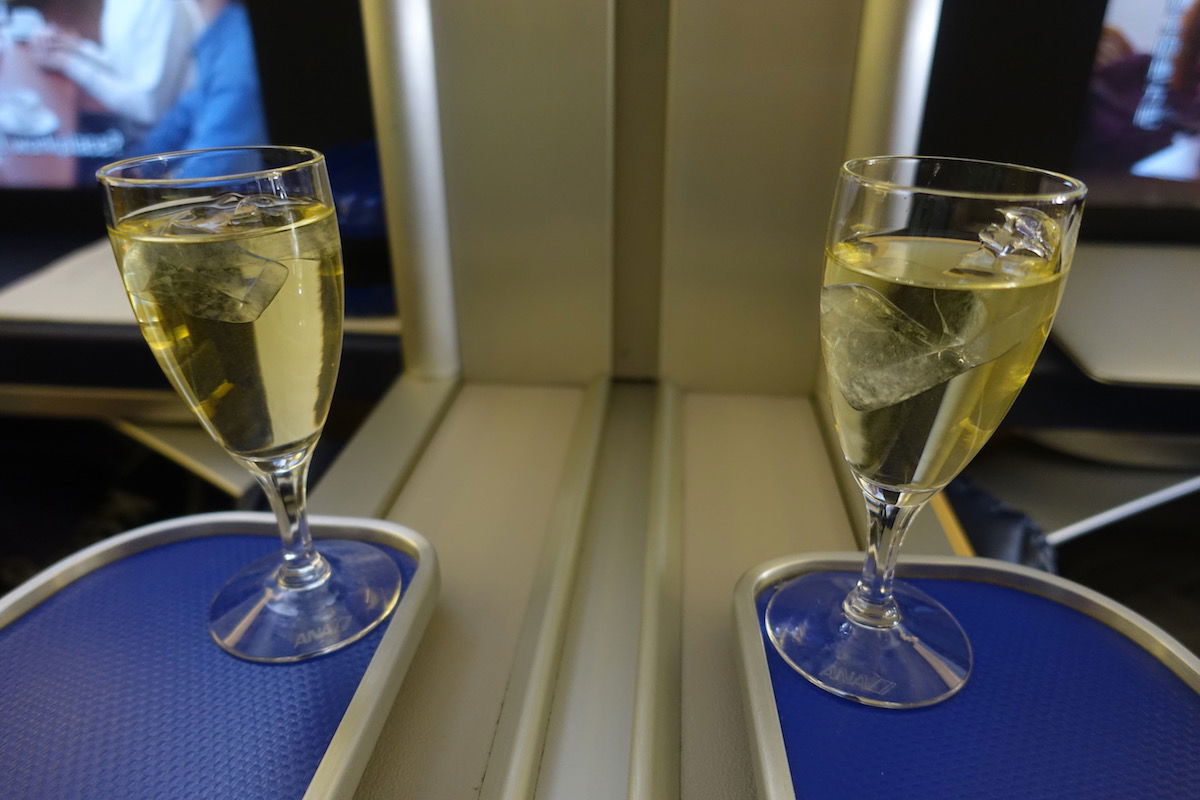 Pre-landing drinks
After that the three crew taking care of us each stopped by our seats to thank us for flying with ANA. At this point I switched to the window seat, though I did have to briefly unbuckle my seatbelt every time I tried to take a picture out of the window.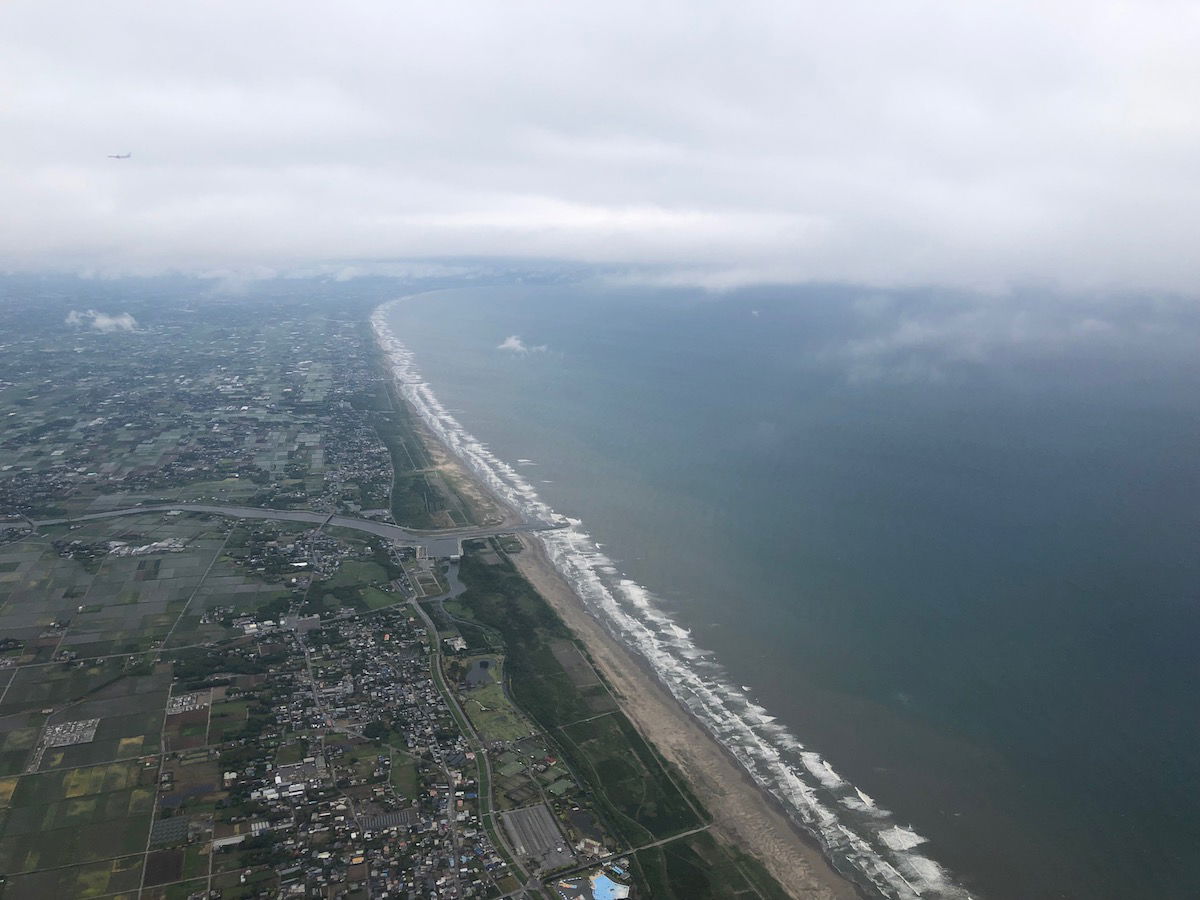 View approaching Narita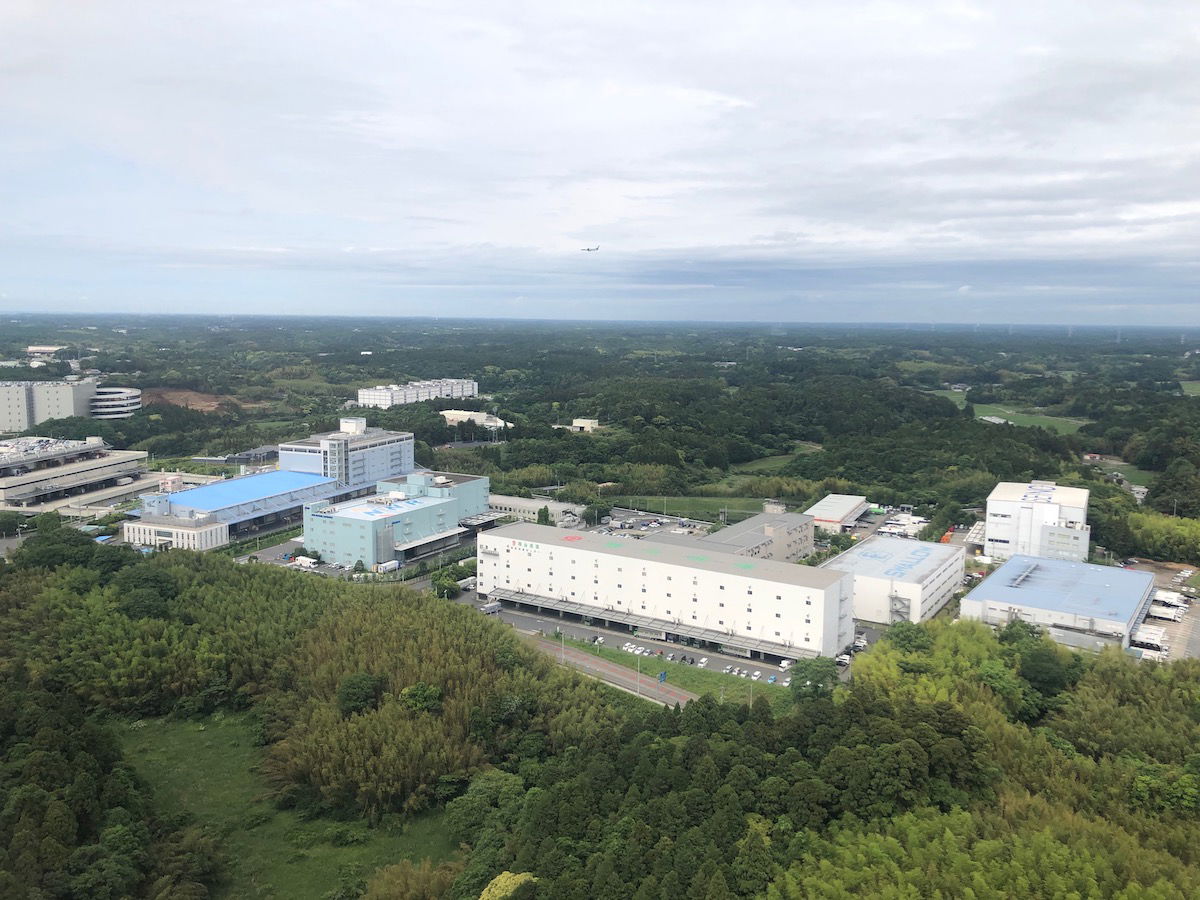 View approaching Narita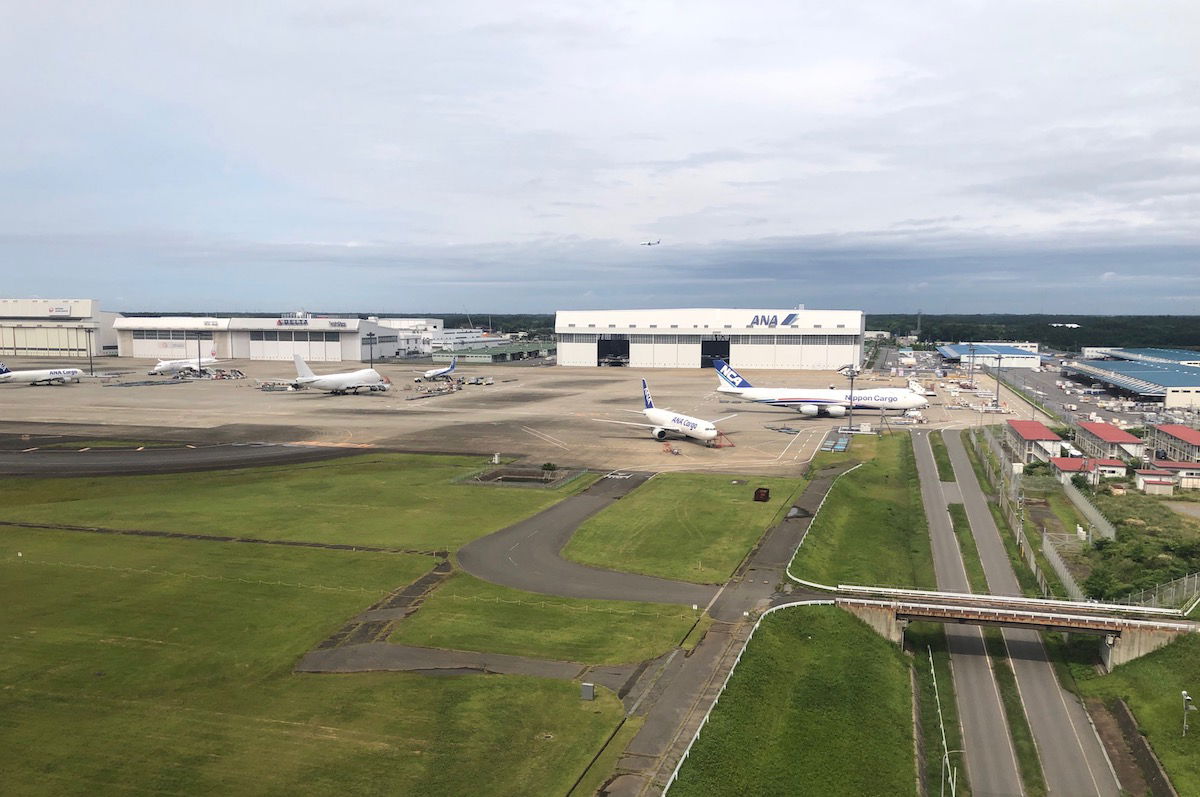 View approaching Narita
We touched down at Narita Airport at 2PM. There was another Star Wars announcement at this point, saying "may the force be with you." We also taxied past an ANA 787 in Star Wars livery at this point — how cool!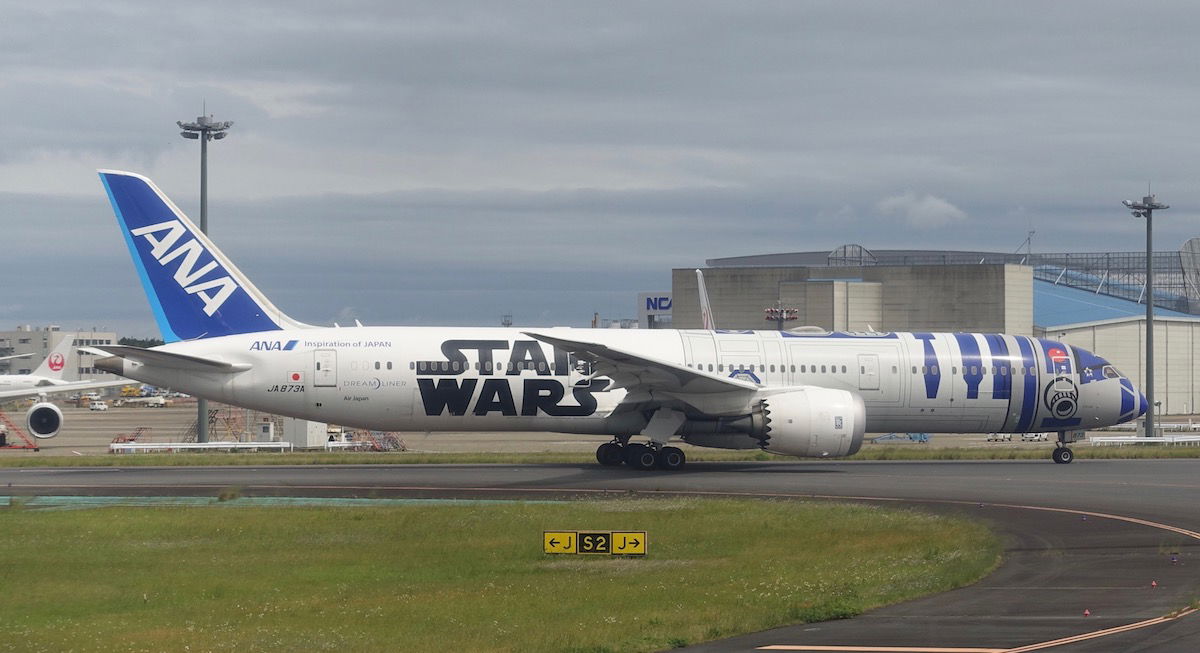 Star Wars 787 Narita Airport
We arrived at gate 58A in Terminal 1 at around 2:10PM.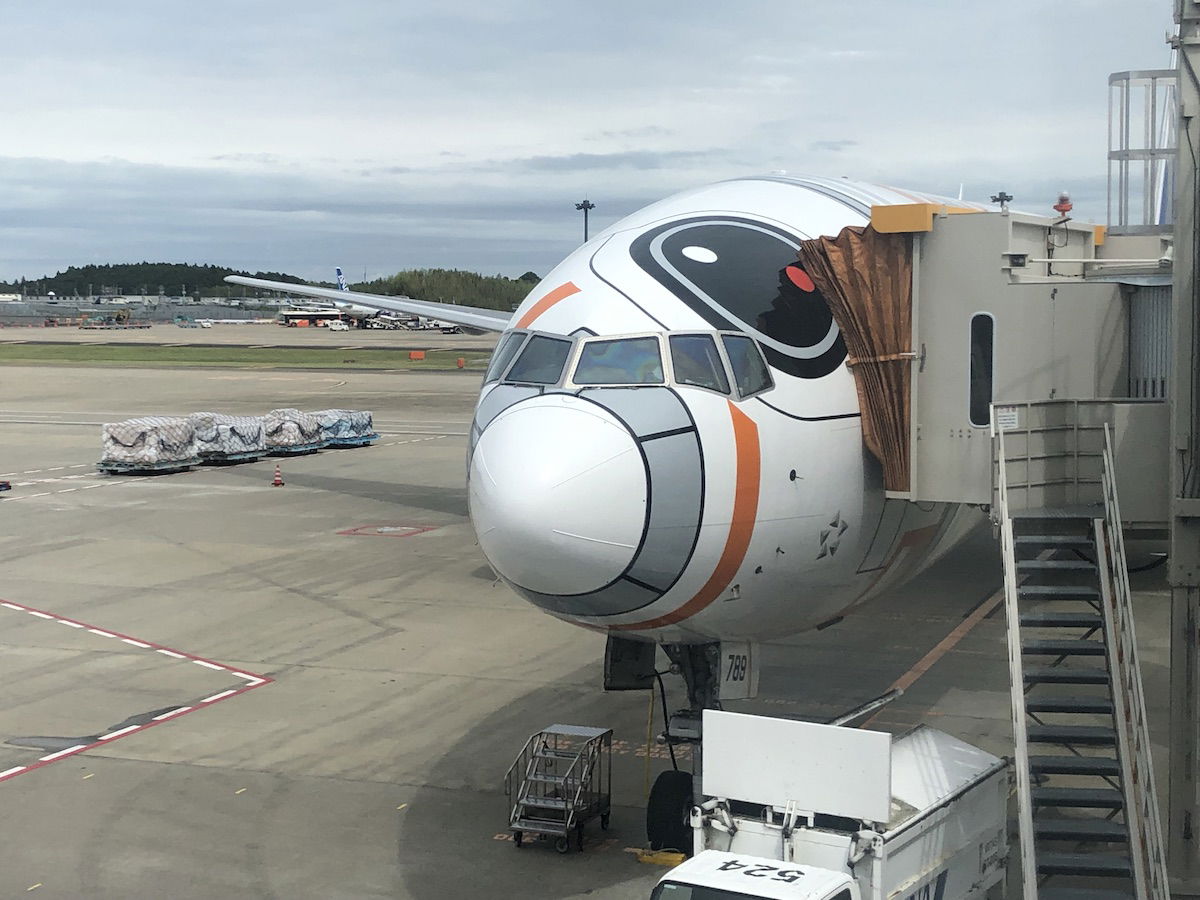 Star Wars 777 upon arrival
We cleared immigration and headed towards the domestic part of the terminal for our flight to Nagoya.
ANA first class bottom line
All things considered ANA first class is excellent, especially when you consider the deal we got on miles. The crew was incredibly kind and professional, the food and drinks were excellent, and the amenities were endless.
However, I maintain that I have a strong preference for Japan Airlines first class over All Nippon Airways first class. This comes down to the better seat design and the much faster Wi-Fi.
It's sort of frustrating when you're traveling with someone and literally can't talk to them unless you're either standing or leaning way forward.
Fortunately many of these problems will be solved with ANA's new first class, which debuts in a few weeks. That should be an exceptional product.
If you've flown ANA first class, what was your experience like?