Upon our arrival at Incheon we were given transit cards upon deplaning and told to proceed to transit security. There was no queue there, and within a few minutes we were in the departures hall.
We proceeded towards the lounge area of the terminal, which was just a few minutes walk from where security let out. Up the escalators and to the right was the entrance to the Silver Kris Lounge.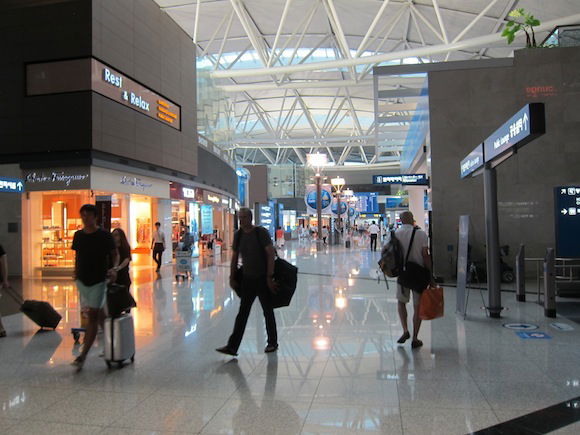 Terminal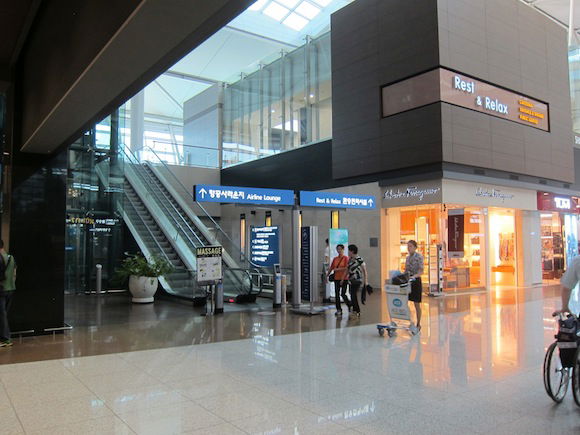 Escalator to lounges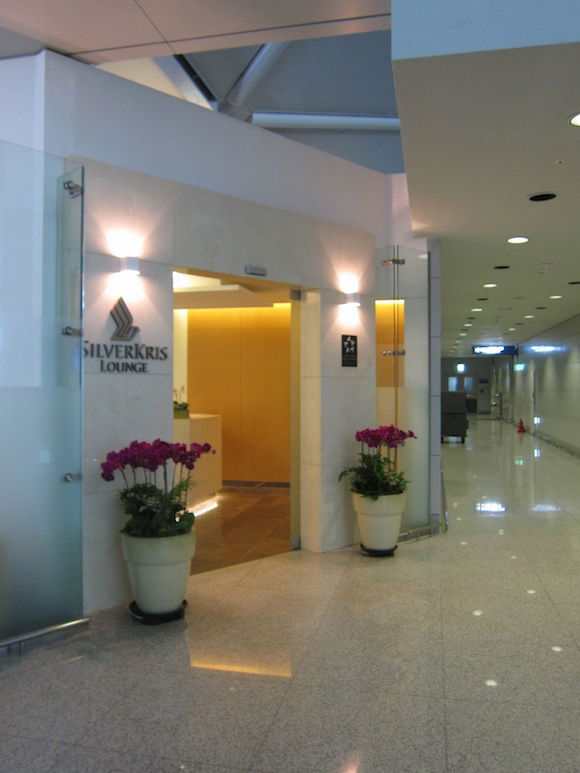 Silver Kris Lounge entrance
For a while Singapore Airlines closed their lounge at Incheon, though they did recently reopen it. As a first class passenger it's not all that great since there's not a first class section, so in theory we would have been better off using the Asiana first class lounge, though given our short layover we decided to just use the Silver Kris Lounge instead. As a reminder, if you wouldn't normally have access based on your ticket, there are a couple options available in Seoul for those with a credit card with lounge access.
At the entrance we were informed that boarding would be announced, and that it would be about 15 minutes later than scheduled.
The lounge itself is just a large open space with plenty of seating.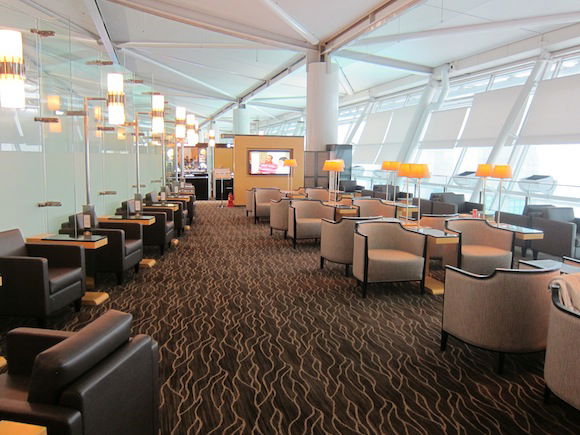 Silver Kris Lounge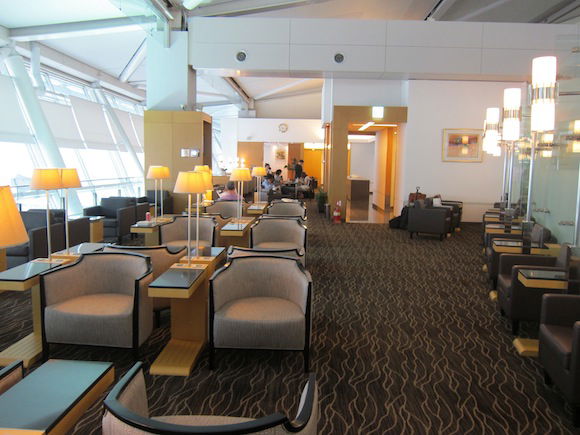 Lounge seating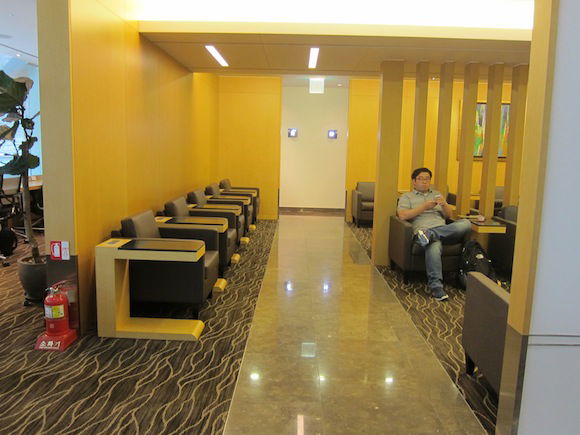 Lounge seating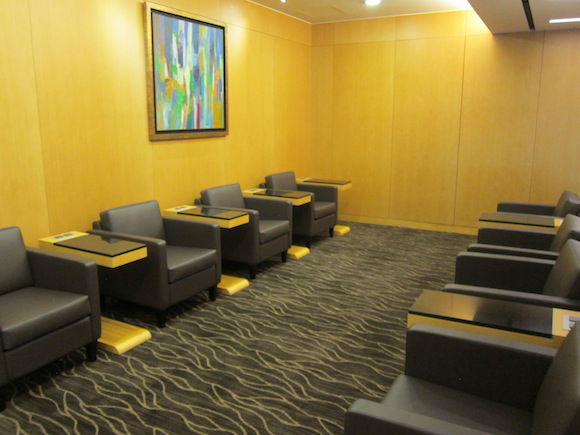 Lounge seating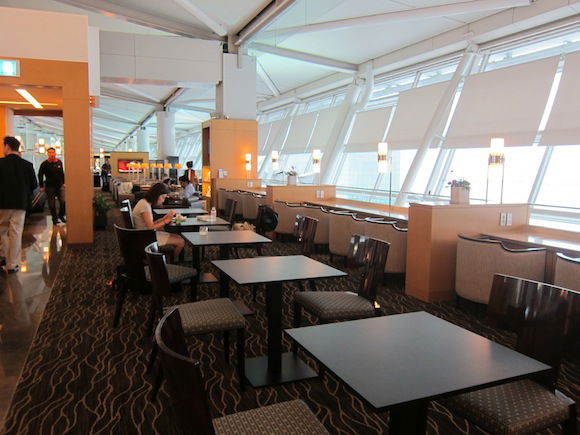 Dining area
There was also a small business center.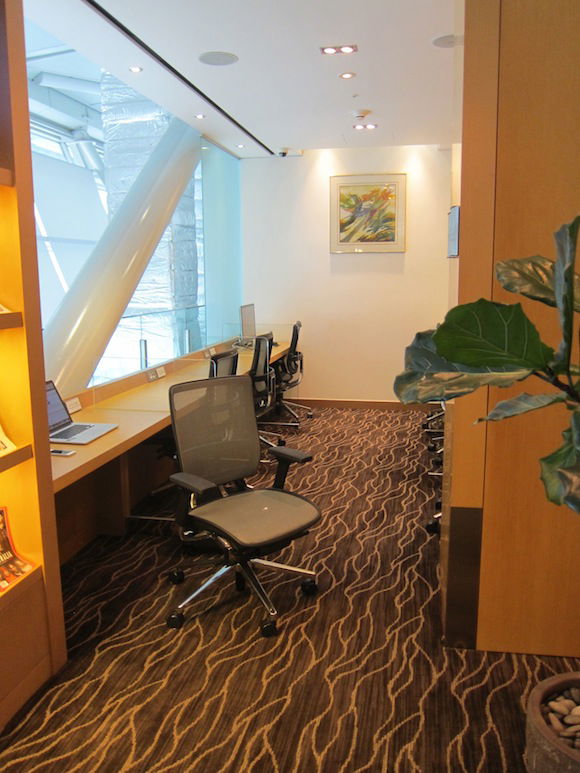 Business center
The lounge contained an open bar and fridge with soft drinks.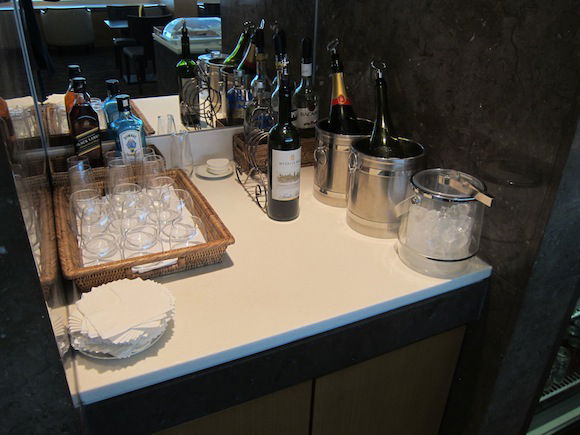 Bar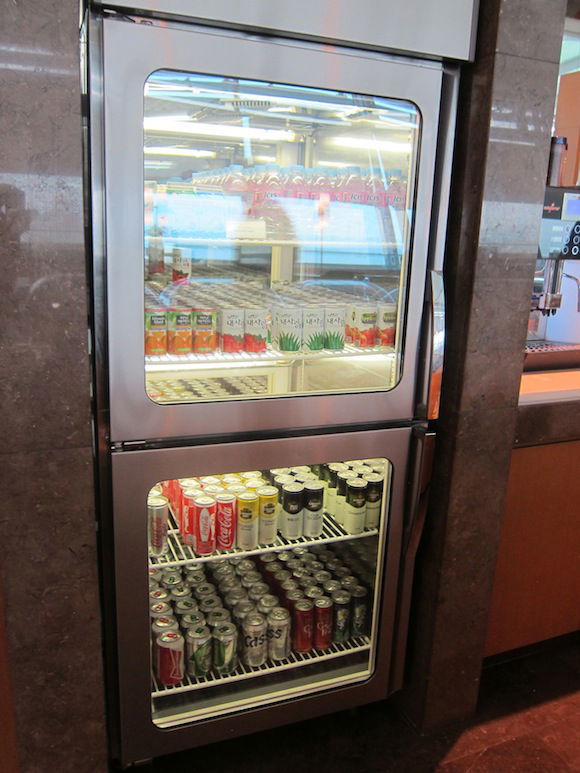 Water, juice, and sodas
Then there was a moderate spread of snacks, including finger sandwiches, cookies, salad, etc.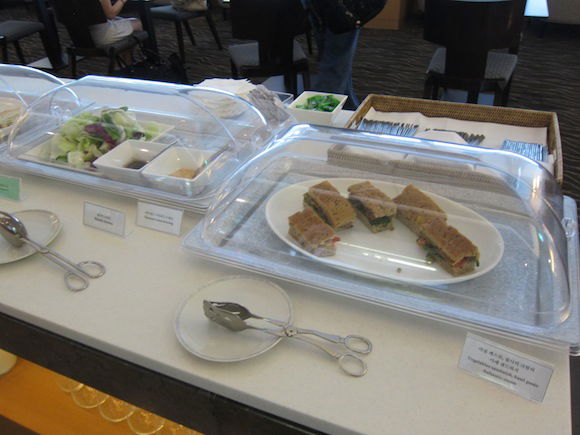 Buffet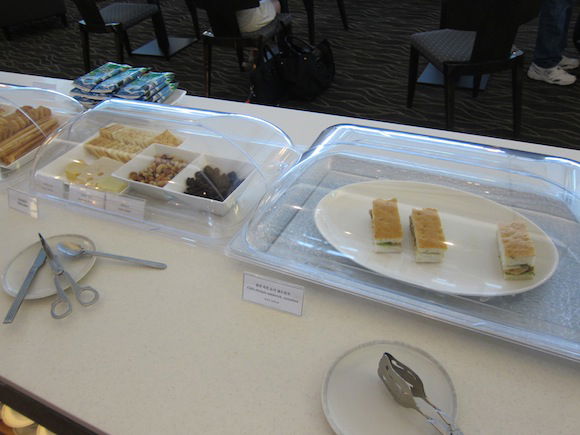 Buffet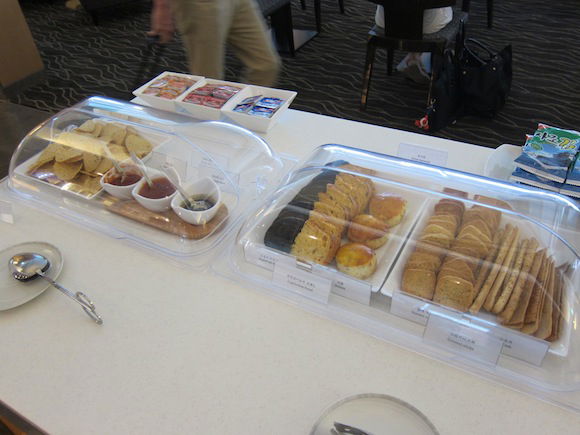 Buffet
There was also a small selection of hot dishes.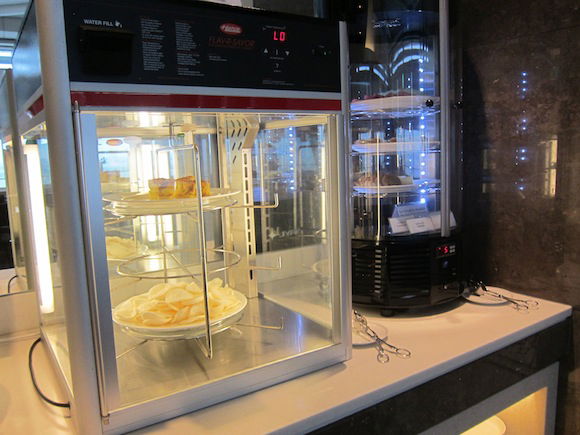 Buffet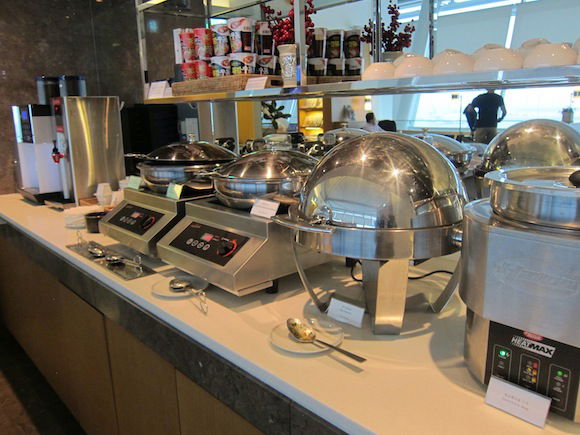 Buffet
At around 6PM we headed to our departure gate, 112.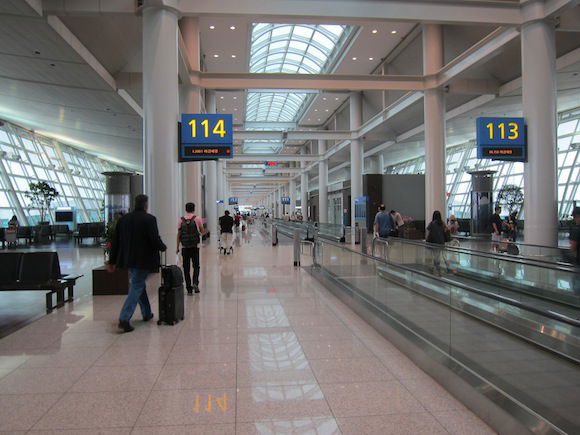 Terminal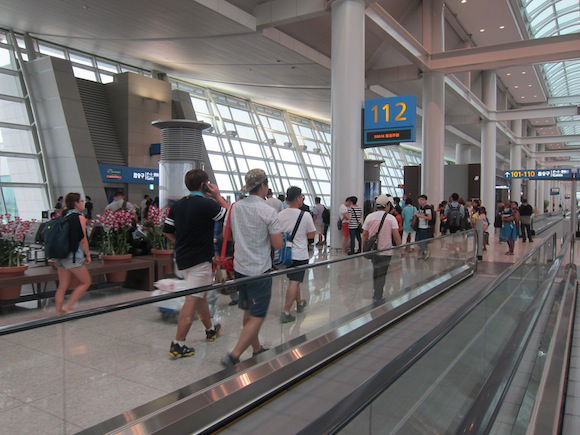 Terminal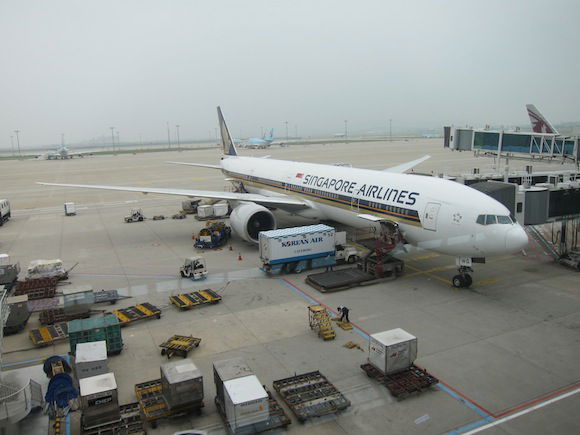 Our Singapore 777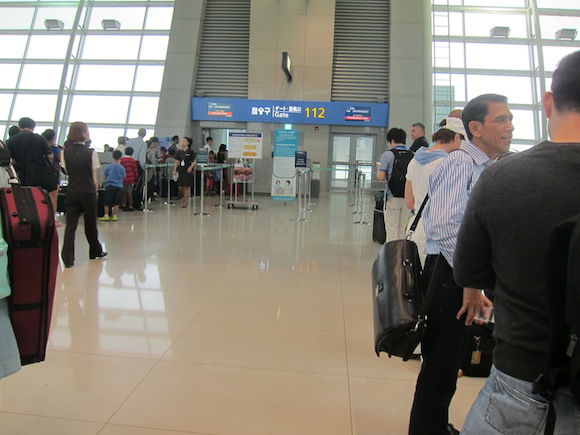 Gate 112
At about 6:20PM boarding was announced, starting with first and business class. As is the norm for US bound flights, there was an additional security check on the jet bridge, whereby each passengers' bags had to be searched again.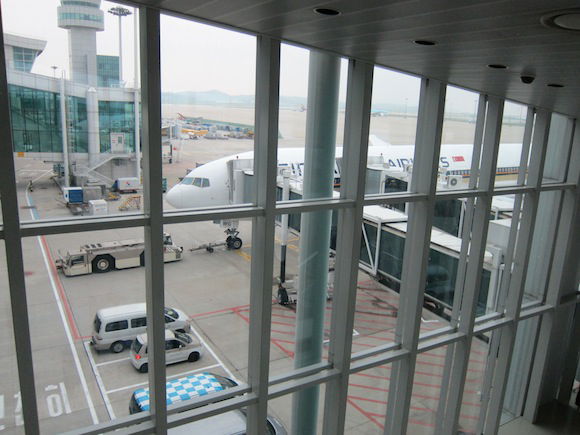 View from jetbridge