---
Singapore 973
Bangkok (BKK) – Singapore (SIN)
Thursday, August 15
Depart: 9:40M
Arrive: 1:05PM
Duration: 2hr25min
Aircraft: Airbus A330
Seat: 15D (Business Class)
At the door I was welcomed aboard by the inflight supervisor and directed to my center aisle seat in the second to last row of business class. This flight was operated by an Airbus A330 with Singapore's regional business class configuration. It's an angled flat product though feels pretty tight, with a total of five rows of 2-2-2 seating. Singapore uses the A330 mostly for flights within Asia and to secondary markets in Australia.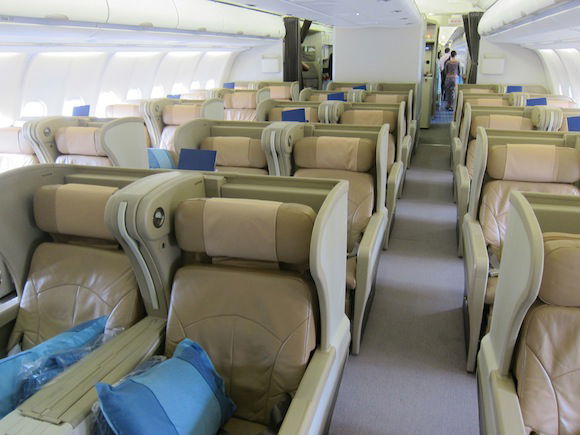 Business Class cabin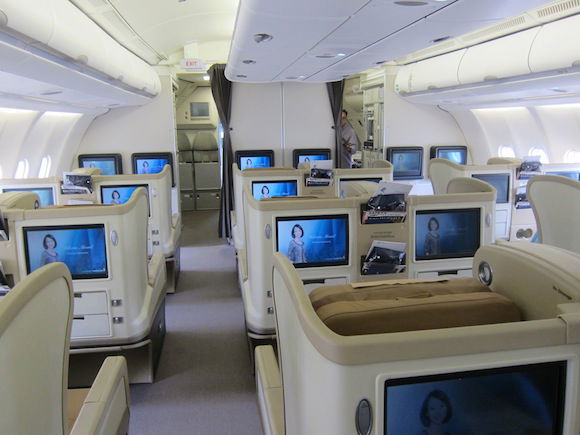 Business Class cabin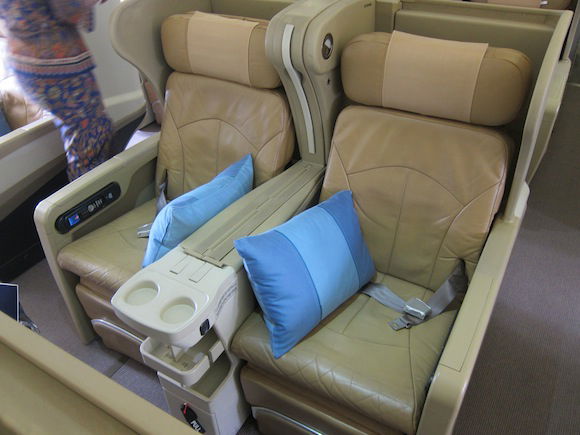 My seat, 15D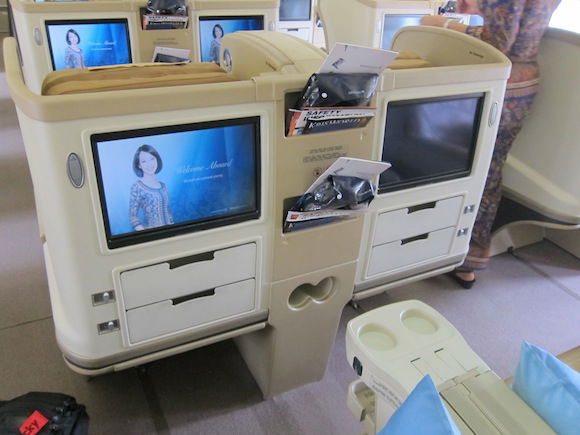 Seats 15D and 15F
At my seat was a pillow, and in the seat back pocket were headphones and the menu for the flight.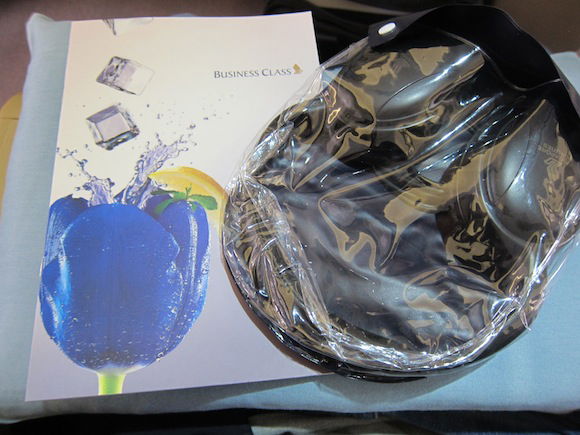 Headphones, pillow, and menu

Each seat features a huge entertainment screen with an impressive selection of movies and TV shows, and the remote for it is located to the left of the seat.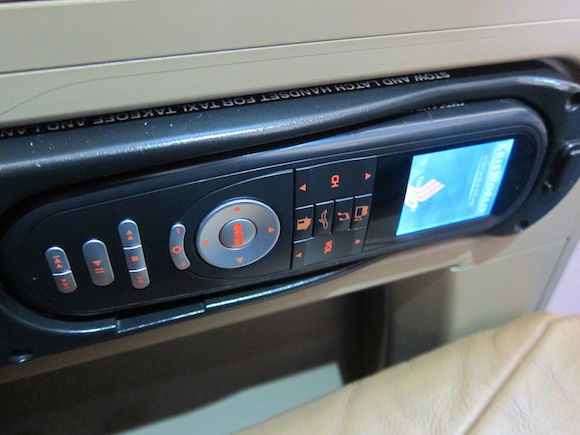 Entertainment controls
That's also where the seat controls are located, which are intuitive.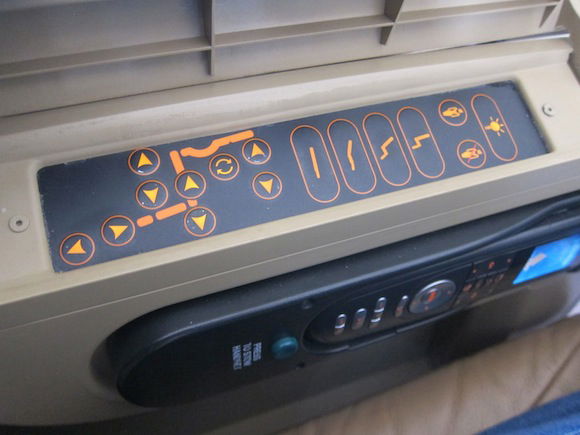 Seat controls
The flight was packed, and within about 15 minutes every seat in business class was full. One of the business class flight attendants came around with a tray of pre-departure beverages, and I selected a glass of apple juice.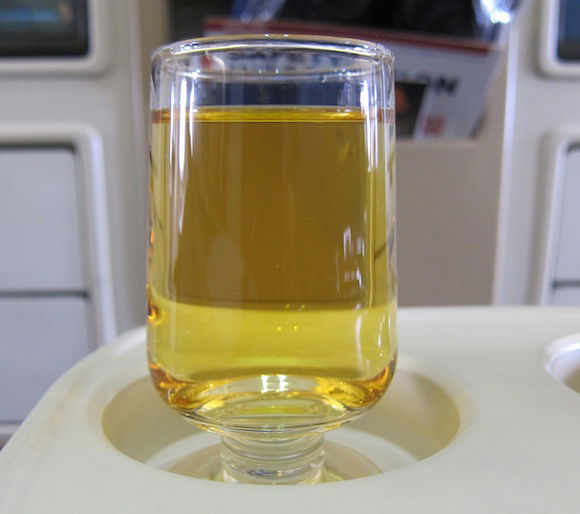 Pre-departure apple juice

As departure time approached the captain came on the PA to make his welcome aboard announcement, and informed us that our flight time would be two hours.
Shortly thereafter we pushed back and the safety video played. Our taxi to the runway took about 10 minutes, and once there we were number one for takeoff.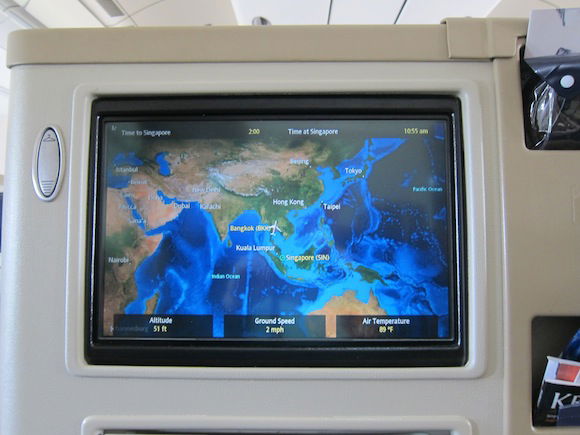 Airshow before takeoff
Once airborne I decided to browse the entertainment selection, which was extensive, though not quite as extensive as on the A380/777.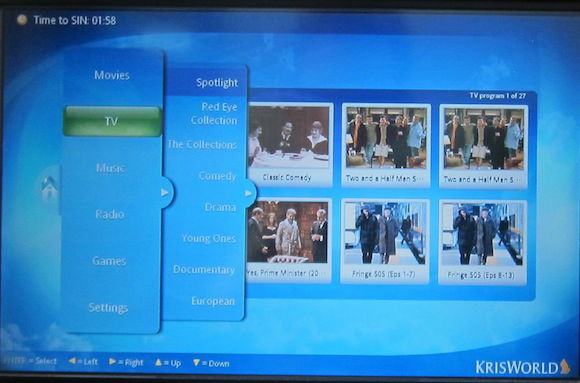 Entertainment selection
I eventually decided to watch a couple of episodes of "2 Broke Girls."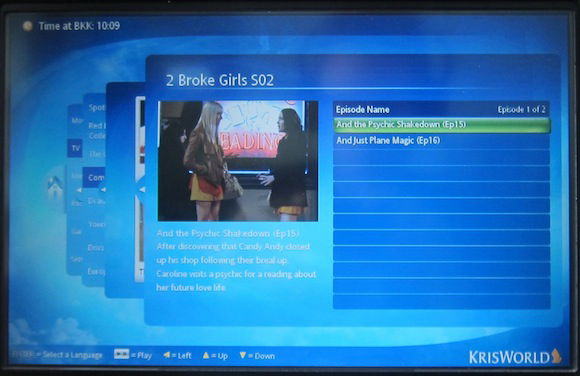 2 Broke Girls
After that I decided to watch an episode of Veep.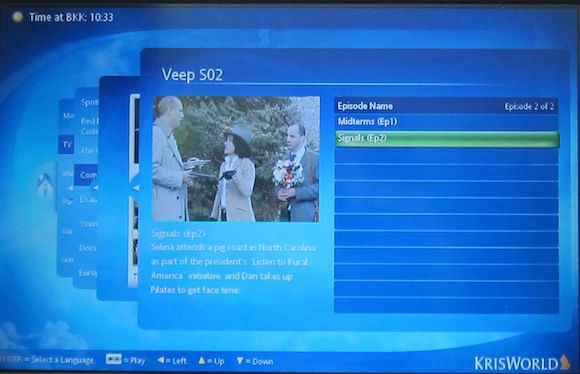 Veep
As soon as we leveled off the meal service began. The menu read as follows: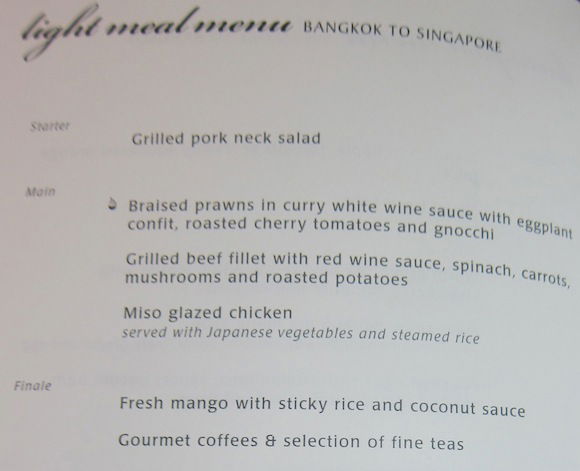 And the wine list read as follows: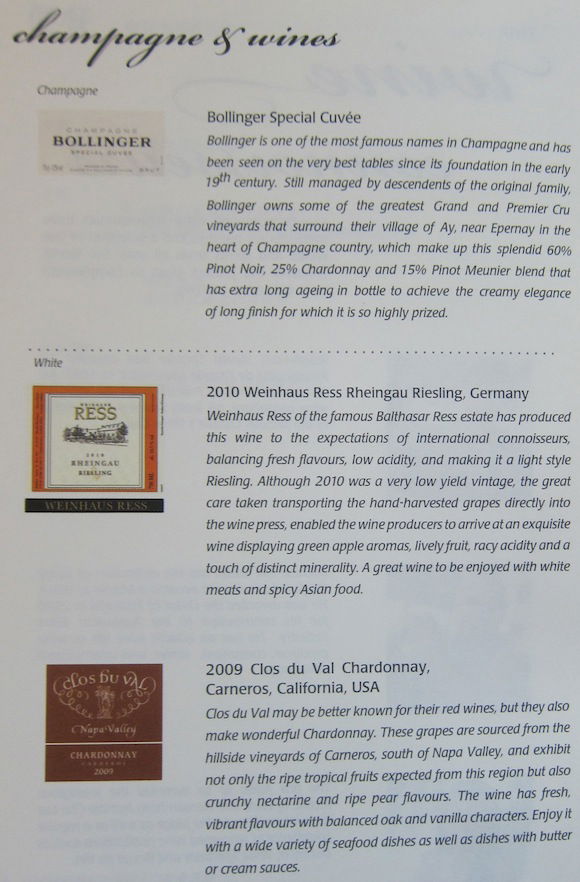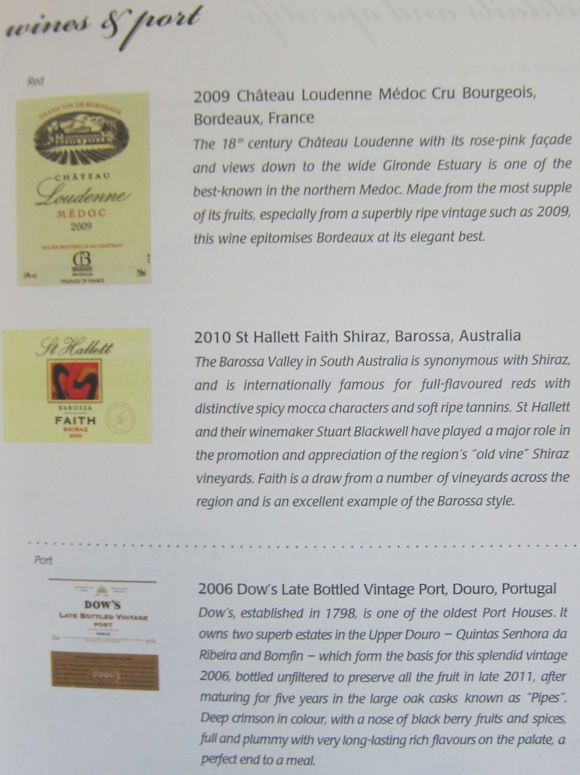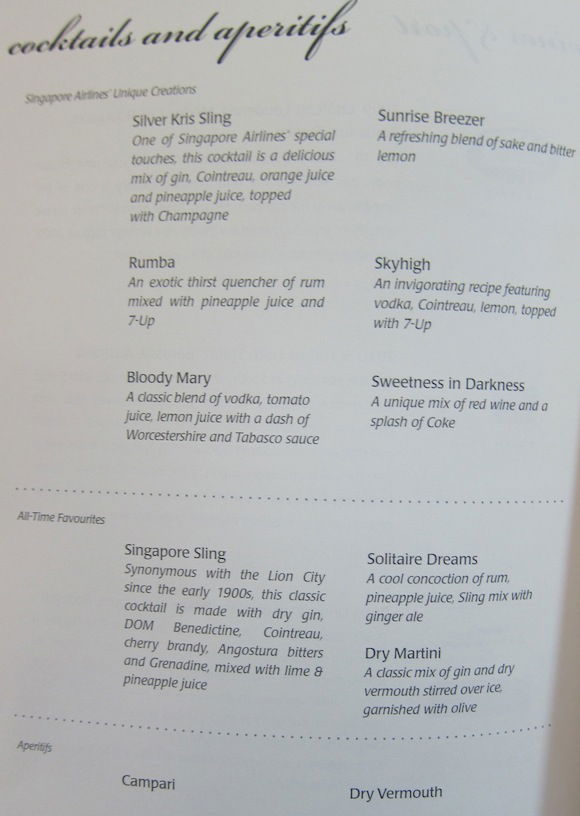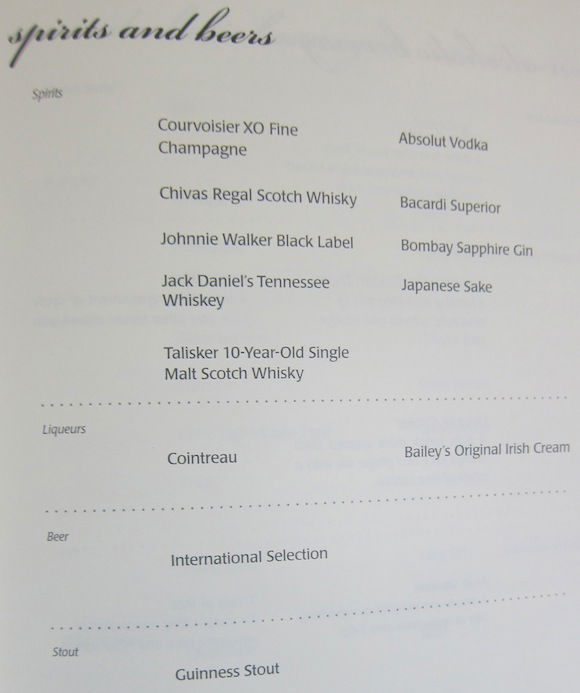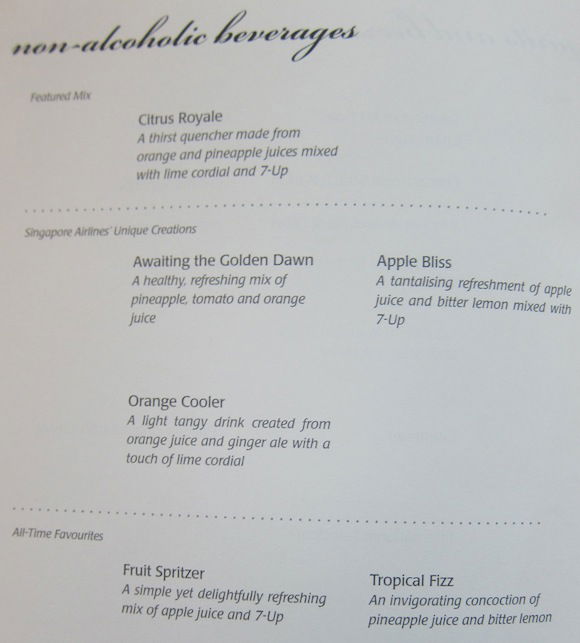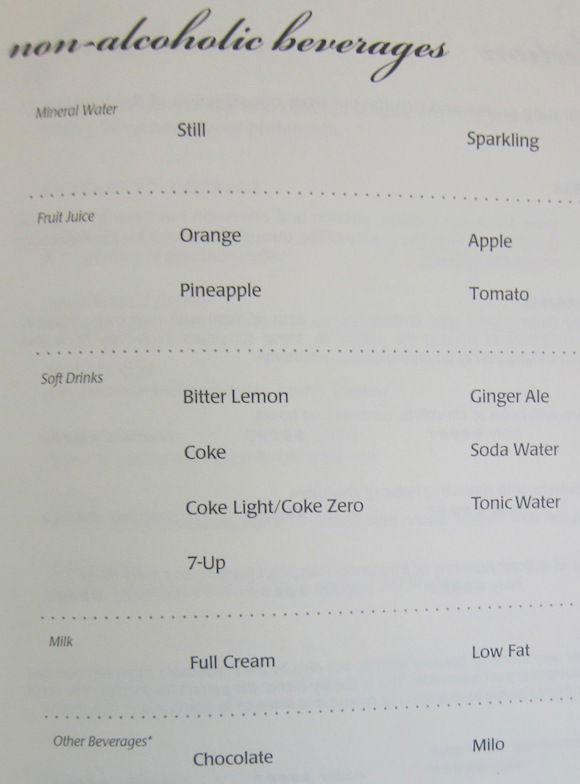 And the coffee and tea menu read as follows: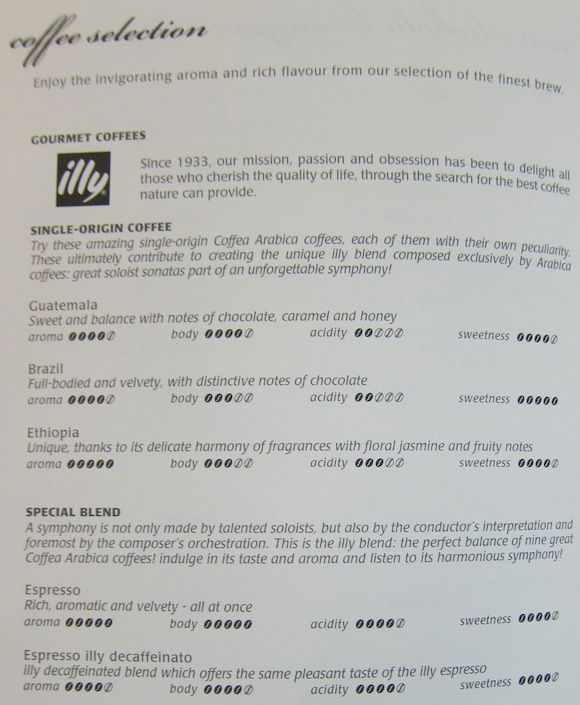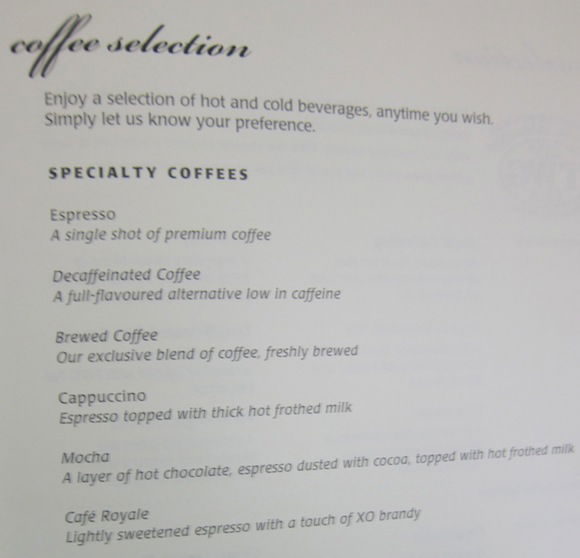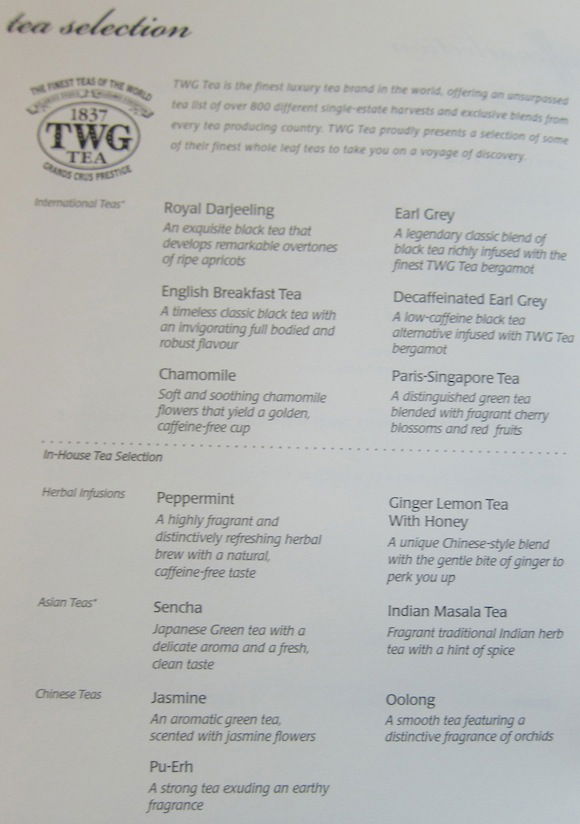 So some people say service on Singapore is uniformly robotic. On longhaul flights I beg to differ. On short-haul flights they're absolutely right. There are three flight attendants working business class, plus the inflight supervisor. On regional flights the inflight supervisor actually seems to work, while on longhaul flights the inflight supervisor seems to take on a more social role.
So four flight attendants working a 30 person cabin on a two hour flight doesn't seem unmanageable… at all.
And it's not unmanageable, but the service is so assembly line/robotic feeling that it's almost painful to watch. Rather than doing a round of drinks first the crew rolls the cart down right the right aisle, serves everyone their meal with a drink, then comes around the left aisle and does the same. There's something about the service that feels so unnecessarily rushed. Couldn't they do some drinks and nuts first, and then serve the meal afterwards?
Anyway, just minor details, but I kind of feel like a single flight attendant working an American Airlines 16-seat first class cabin on a two hour flight provides a more relaxed and extensive service than what Singapore offers on regional flights.
For my main course I ordered the braised prawns in curry with eggplant and gnocchi. It was rather tasty, though the gnocchi were more like mashed potatoes. The dessert of mango and sticky rice was delicious, though.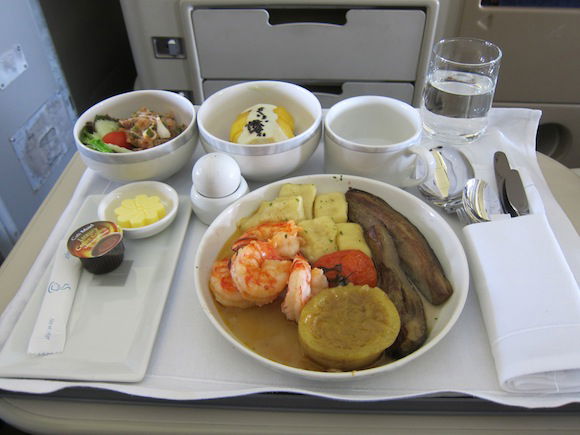 Meal service with braised prawns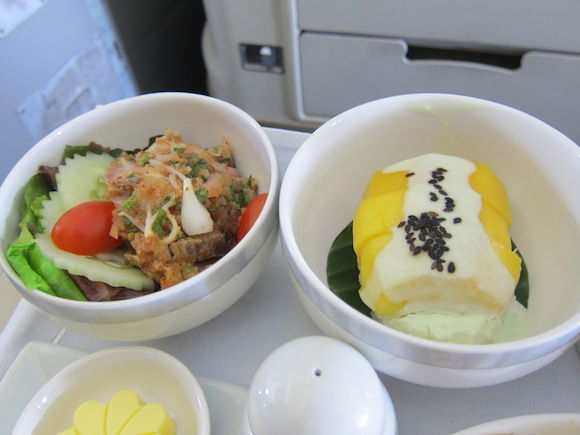 Pork neck salad and mango dessert
One flight attendant came around with the bread basket once meals were served, and I chose some garlic and pretzel bread.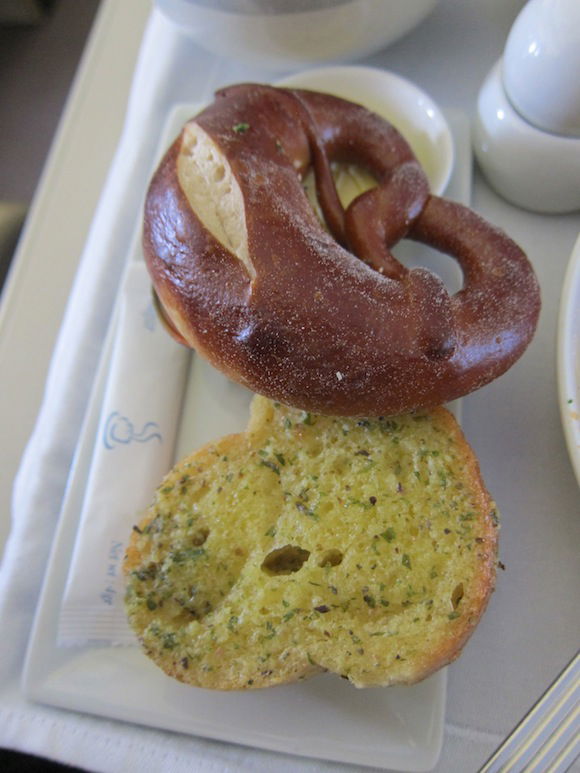 Pretzel and garlic bread
Meanwhile my seat opponent chose the miso glazed chicken.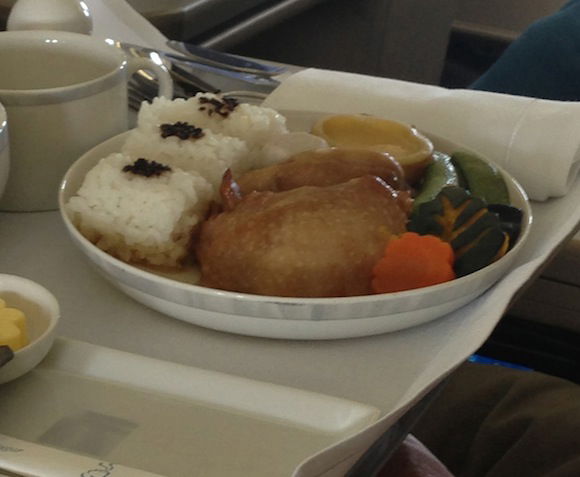 Seat opponent's Miso glazed chicken
Anyway, after the meal service I walked back to the lav, which is located behind the business class cabin, in front of the coach cabin.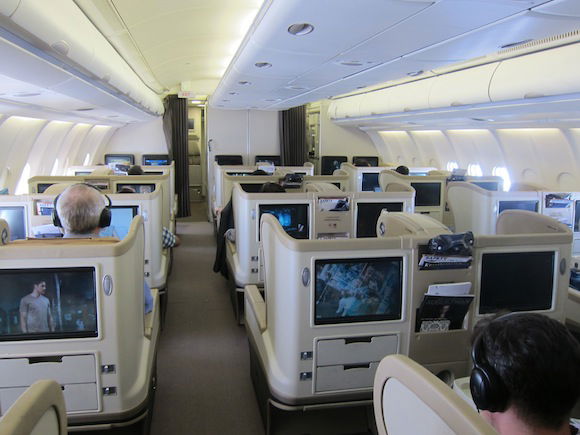 Business class cabin
The lav is on the small side though nicely designed and has a drawer with amenities, given that there are no amenity kits or anything on this flight.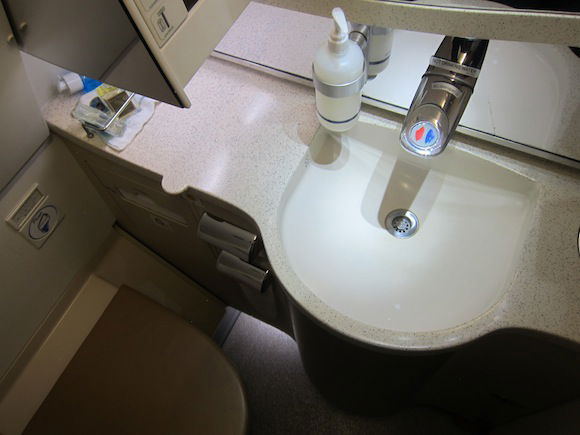 Lavatory sink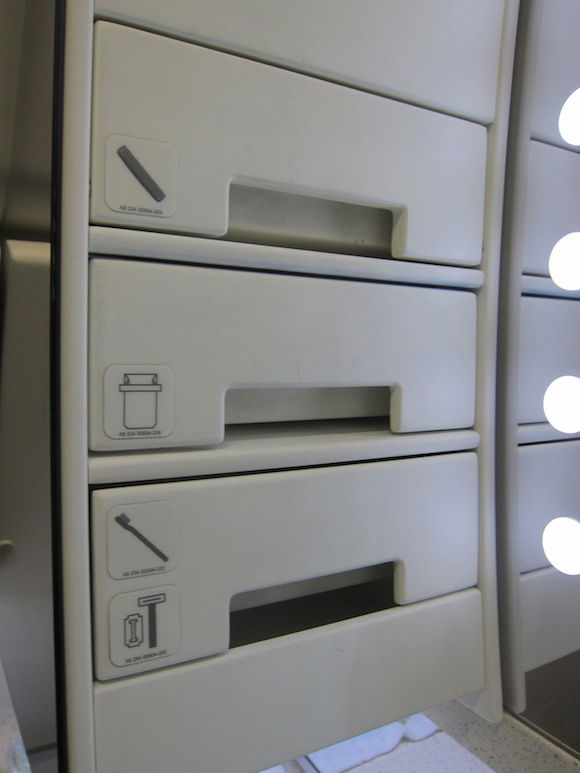 Amenity storage
We began our descent about 30 minutes prior to landing, We touched down in Singapore at 1PM sharp, and had about a five minute taxi to our gate, A5, where we parked between an A380 and A330.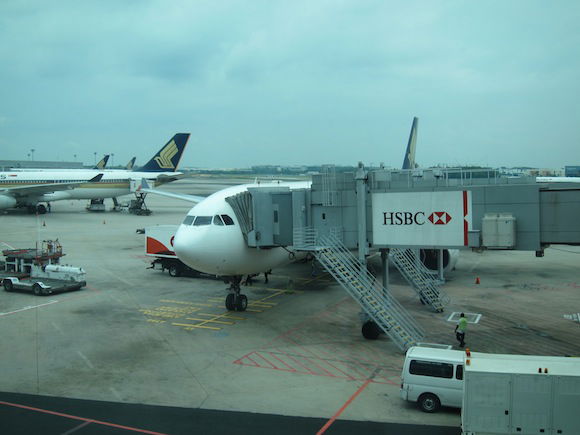 At the gate
Singapore's regional configuration is comfortable for such a short hop, and the food was quite good as well. While the crew was friendly the service felt a bit rushed for a two hour flight.