Airlines made all kinds of service cuts during the pandemic. In many situations they started as a temporary measure, but became permanent. It's nice to see that Austrian Airlines plans to bring back one of the best parts of its inflight service — the inflight chefs.
I first wrote about this a couple of months ago when there were job postings for these positions. The airline has now officially announced the return of this, and has provided a timeline for the changes.
Austrian Airlines inflight chefs return summer 2023
Austrian Airlines has historically had by far the best business class soft product of any Lufthansa Group airline. The airline has exceptional catering from DO & CO, and pre-pandemic the airline had "flying chefs." These were cut during the pandemic, but will be making a comeback.
Austrian Airlines has announced that the flying chefs will be returning as of the summer 2023 schedule. As of April 2023 we'll see flying chefs gradually return to the skies. For the first few months, we'll see the flying chefs serving the current meals (presumably to get used to working on planes and the service flow). Then as of later in the summer 2023 schedule, the airline will reintroduce its expanded catering service.
Austrian Airlines has been hiring inflight chefs in recent months, which will exclusively fly on long haul routes and work in business class.
Officially the requirements to be hired for this are fairly limited. The airline is looking for candidates with experience as a professional chef, who are fluent in German and English. However, there are no explicit experience requirements beyond that.
For those curious, pay for this role starts at €2,600 per month (€31,200 per year), depending on experience and qualifications. There are of course allowances while traveling, and the ability to earn more for picking up additional flying.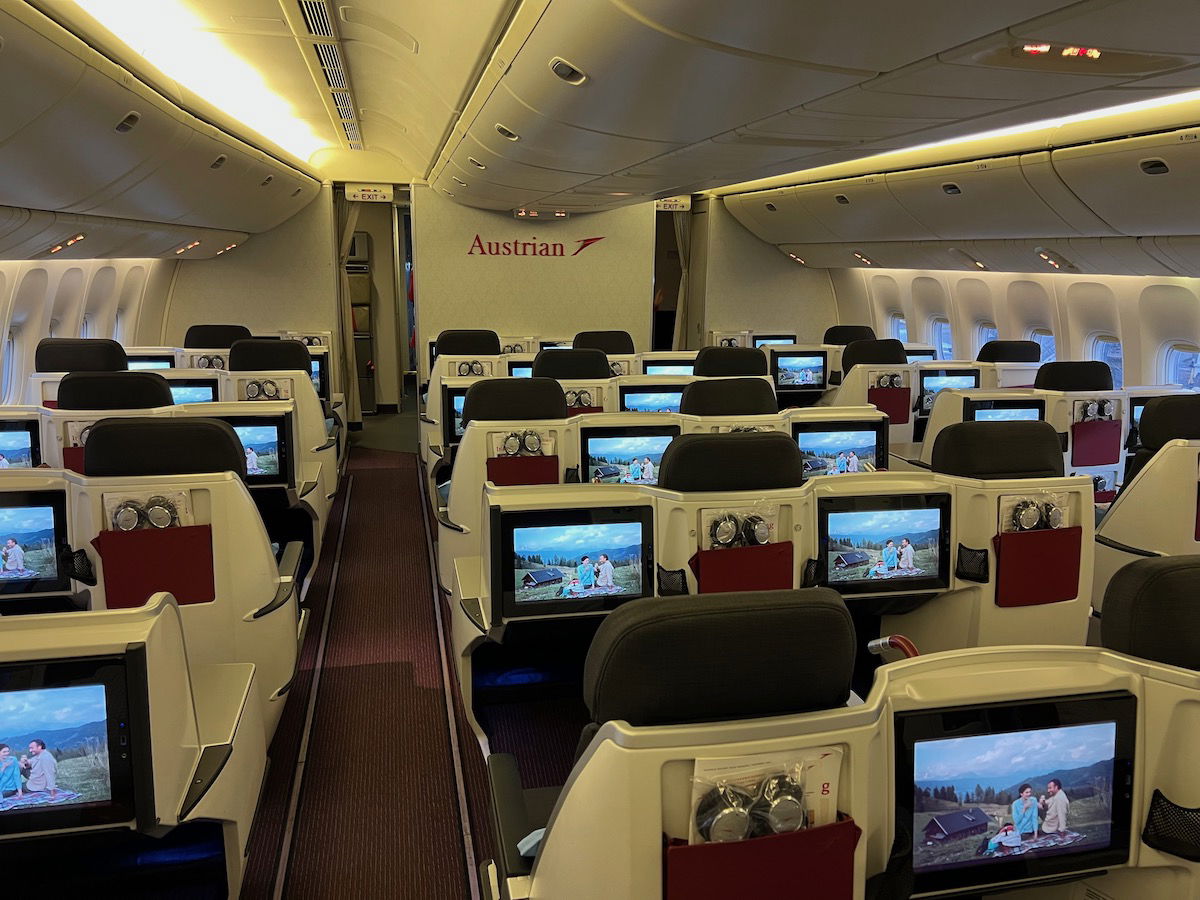 Do inflight chefs actually make a difference?
Austrian isn't the only airline to have this concept, so what exactly do these inflight chefs do? After all, it's not like there's much cooking that happens on planes, but rather meals are at best reheated, plated, etc.
Ultimately inflight chefs don't do anything that flight attendants couldn't do. However:
The presence of inflight chefs generally indicates that an airline is investing in its soft product
You can expect that more effort will be put into presentation (plating, garnishing, etc.) when there's an inflight chef
On some level it's marketing, as airlines that offer this market it heavily
I recently flew Austrian's Boeing 777 business class from Chicago to Vienna. While it was a great experience, the absence of the inflight chef was noticeable. In the past there would be a trolley with appetizers and desserts, where everything would be plated at your seat. That was no longer the case.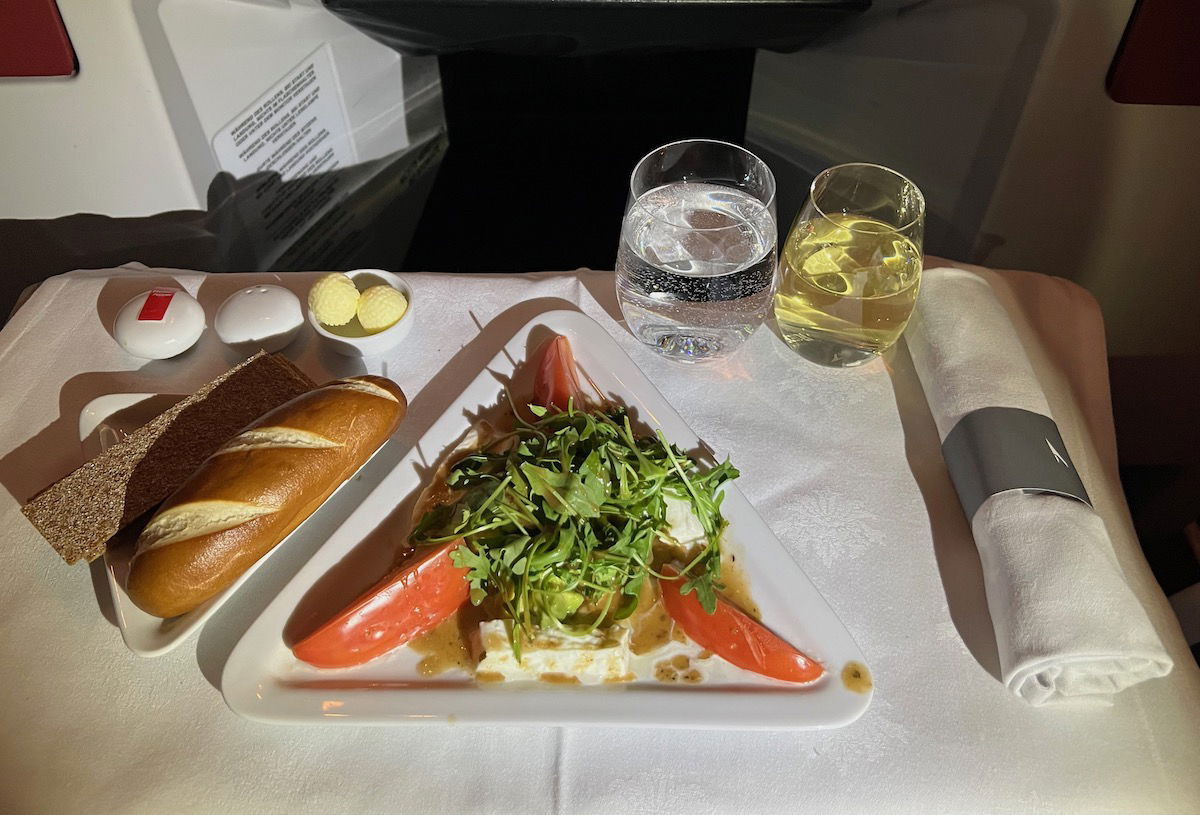 Similarly, while Austrian has an excellent inflight coffee menu, it was significantly cut back compared to pre-pandemic.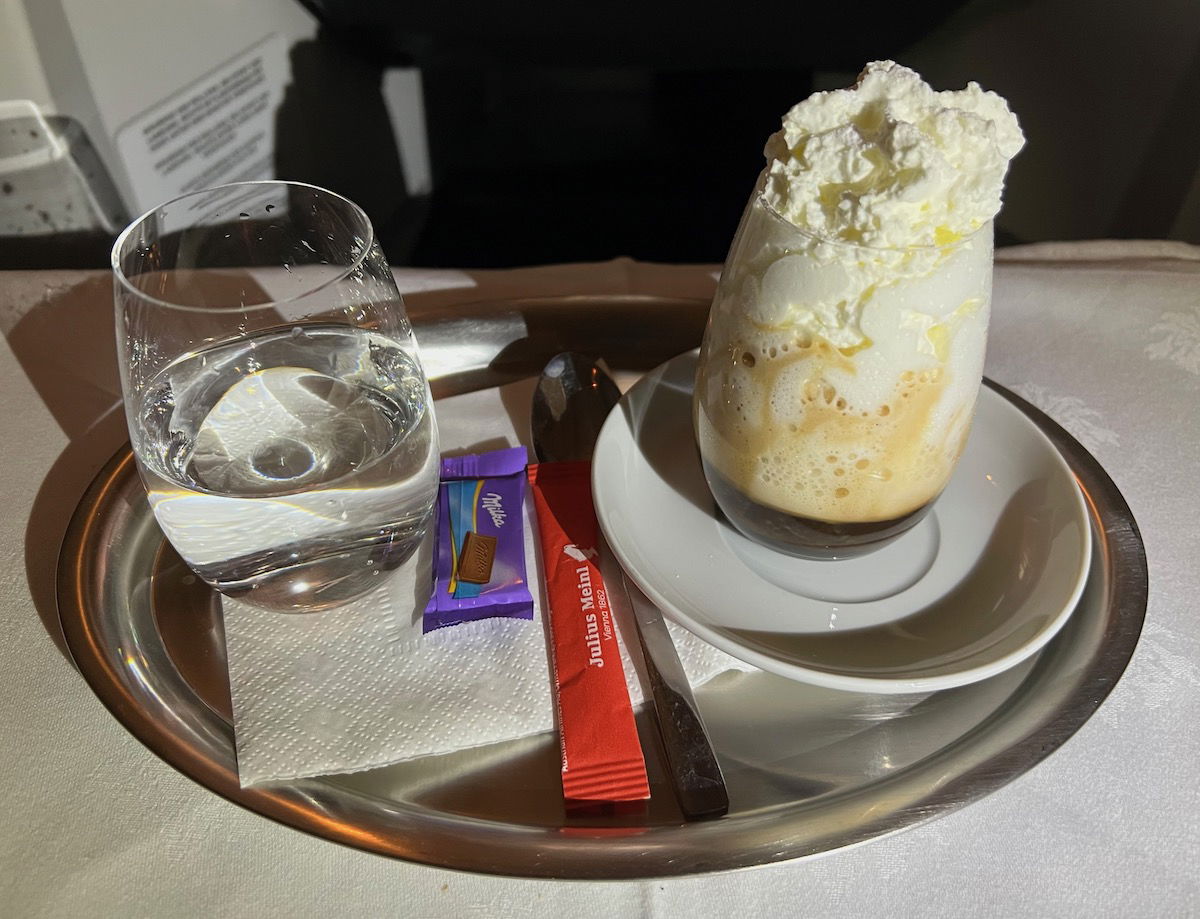 With Austrian now bringing back inflight chefs, I imagine service will be fully restored, which is awesome. With Austrian also expected to get some Boeing 787s in the coming years with new business class seats, this will be a fantastic way to cross the Atlantic.
Bottom line
Austrian Airlines is expected to bring back its flying chef concept as of the summer of 2023. Chefs will start to return as of April 2023, and then a few months after that we should see a refreshed meal service. It reflects an overall investment in the soft product, and means Austrian will bring back its full trolley service and coffee menu.
With so many cuts during the pandemic having been made permanent, it's refreshing to see that's not the case at Austrian.
What do you make of Austrian bringing back its inflight chefs?