I recently flew from Copenhagen to Miami on Scandinavian Airlines (which I'll be reviewing shortly). Since I was taking a US-bound flight, I needed to get tested for coronavirus within one calendar day of travel. I've written in the past about some of the struggles I've had with COVID-19 testing for travel, so I wanted to highlight a positive experience, for once.
Copenhagen Airport's efficient testing center
Denmark has lifted most coronavirus restrictions, as the country is trying to return to a pre-pandemic way of life. As a result, a lot of the coronavirus testing centers around town have closed as well.
When trying to research options for the best places to get tested, we saw that Copenhagen Airport offered testing in the departures hall, and we decided getting tested the morning of our flight just seemed most efficient.
After my awful experience with getting tested at Madrid Airport, I was a bit apprehensive about this, but intentionally left plenty of time (so that worst case scenario we could still go into the city and get tested, in the event there were issues).
Well, I have to say, the COVID-19 testing center at Copenhagen Airport was possibly my most pleasant testing experience to date. I was worried it would either be closed or have hundreds of people in line, but neither was the case.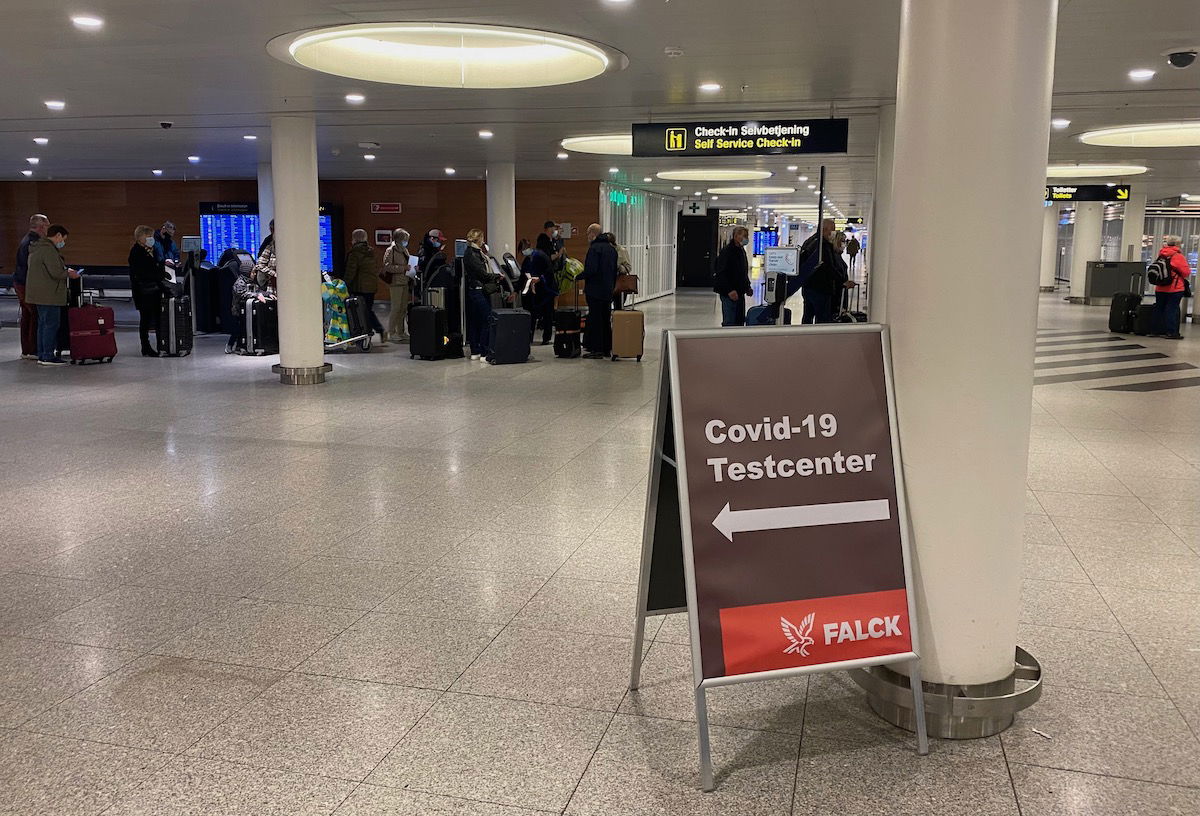 When I arrived at the testing center there wasn't a single customer there. I requested a rapid antigen test for 199DKK (~$29). I could use the contactless feature to pay by credit card, and my passport was scanned. No pre-registration or paperwork was required.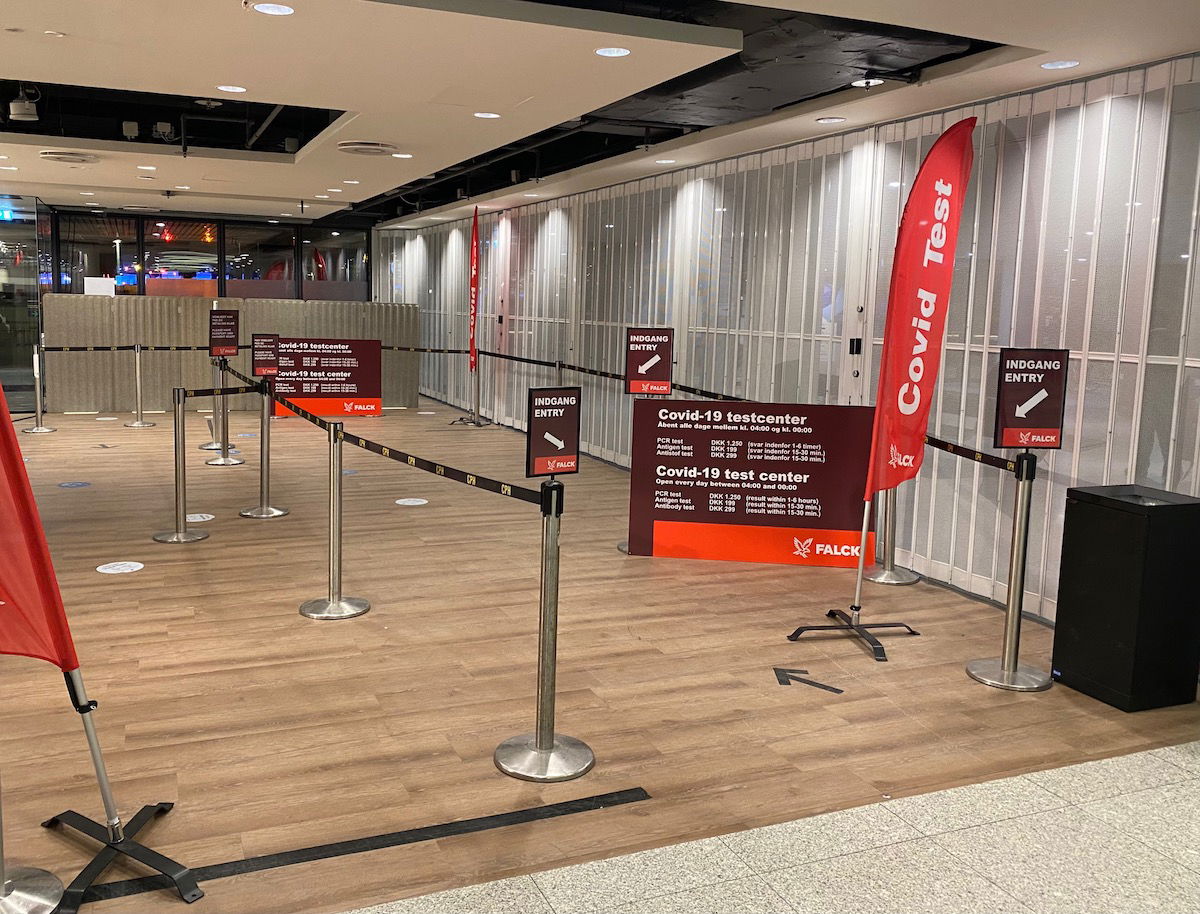 In less than a minute I was handed a little slip of paper with a number. I just walked a few feet away to the guy performing the tests, handed him the paper, and that was it. I was told to just wait outside the testing center, and I'd have my results soon.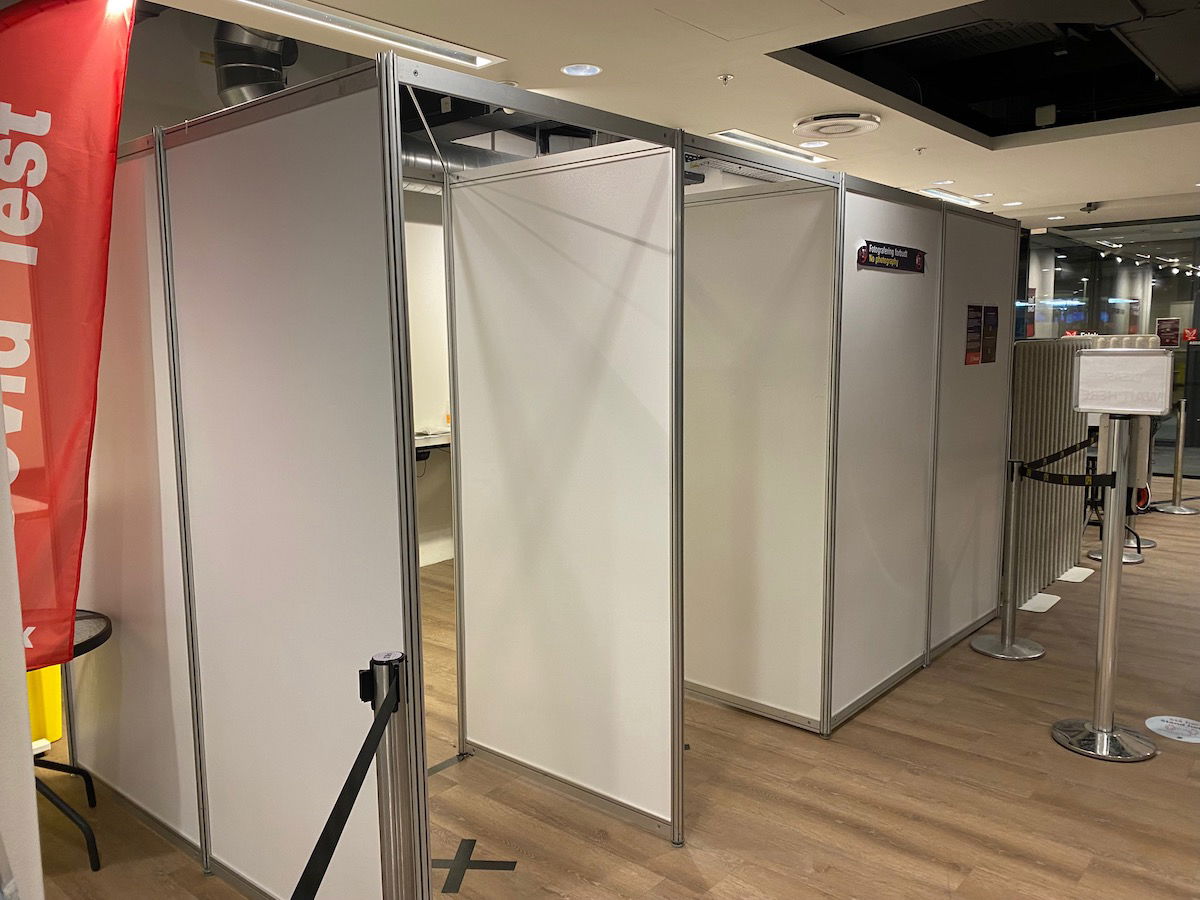 10 minutes later I was handed a printed copy of my negative test result, and sent on my way. It's really sad that paying someone $29 at the airport to swab your nose is something to get excited about, but compared to my other experiences, it was incredibly pleasant.
Hopefully testing requirements will be eliminated soon
I'm sure this will happen sooner or later, but it sure would be nice if the United States would scrap the travel testing requirement, already. Of course testing as such is important, and is key to battling the pandemic. However, the reality of how testing for travel works is problematic:
You have all kinds of shady operators doing COVID-19 testing at major tourist destinations, and the methods are sometimes highly questionable (IDs aren't checked, results are "negative" before the tests are even analyzed, etc.)
The cost of testing in some places is simply outrageous
For places that require PCR tests, there's the whole issue of actually getting test results in time for travel, especially in the United States
Often I feel like my risk of getting coronavirus is increased by getting tested, as it often requires going to a crowded indoor setting
We're increasingly seeing countries eliminate testing requirements for travel, as they move to a stage where they're just living with the pandemic. I hope the United States can take a similar approach soon as well.
With the transportation mask mandate having been extended until mid-April, my hope is that maybe we'll see the mask and testing requirement eliminated around the same time. But that's purely speculation on my part, and probably wishful thinking.
Bottom line
I've written about some frustrations with coronavirus testing for travel in the past, so I think it's only fair to give credit where it's due. Copenhagen Airport's COVID-19 testing center is the easiest testing I've ever had for travel — the test was reasonably priced, there was no wait, and the entire experience took under 15 minutes from start to finish.
Now here's to hoping that these testing requirements are soon eliminated altogether…