After a fun few days at Alila Hinu Bay, our next destination in Oman was Muscat. We flew Oman Air business class from Salalah to Muscat (which I booked with Air Canada Aeroplan points). In this post I wanted to review the ground experience, and in particular the Oman Air Al Khareef Lounge Salalah Airport.
Oman Air check-in Salalah Airport
Our flight from Salalah to Muscat was scheduled to depart at 5:40PM. We arrived at the airport at around 2PM, as I had a work call that I figured I was best off taking from the lounge. For a fairly small airport, Salalah Airport has a gorgeous terminal, with high ceilings and plenty of natural light.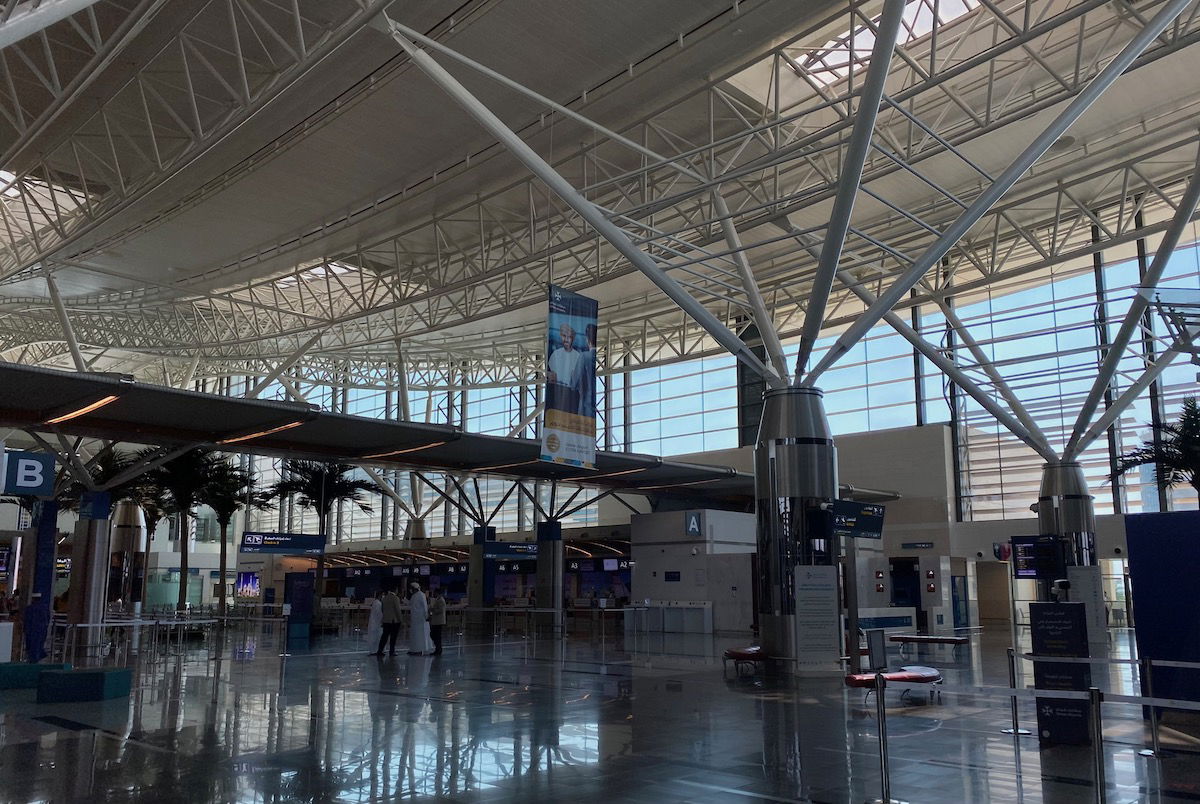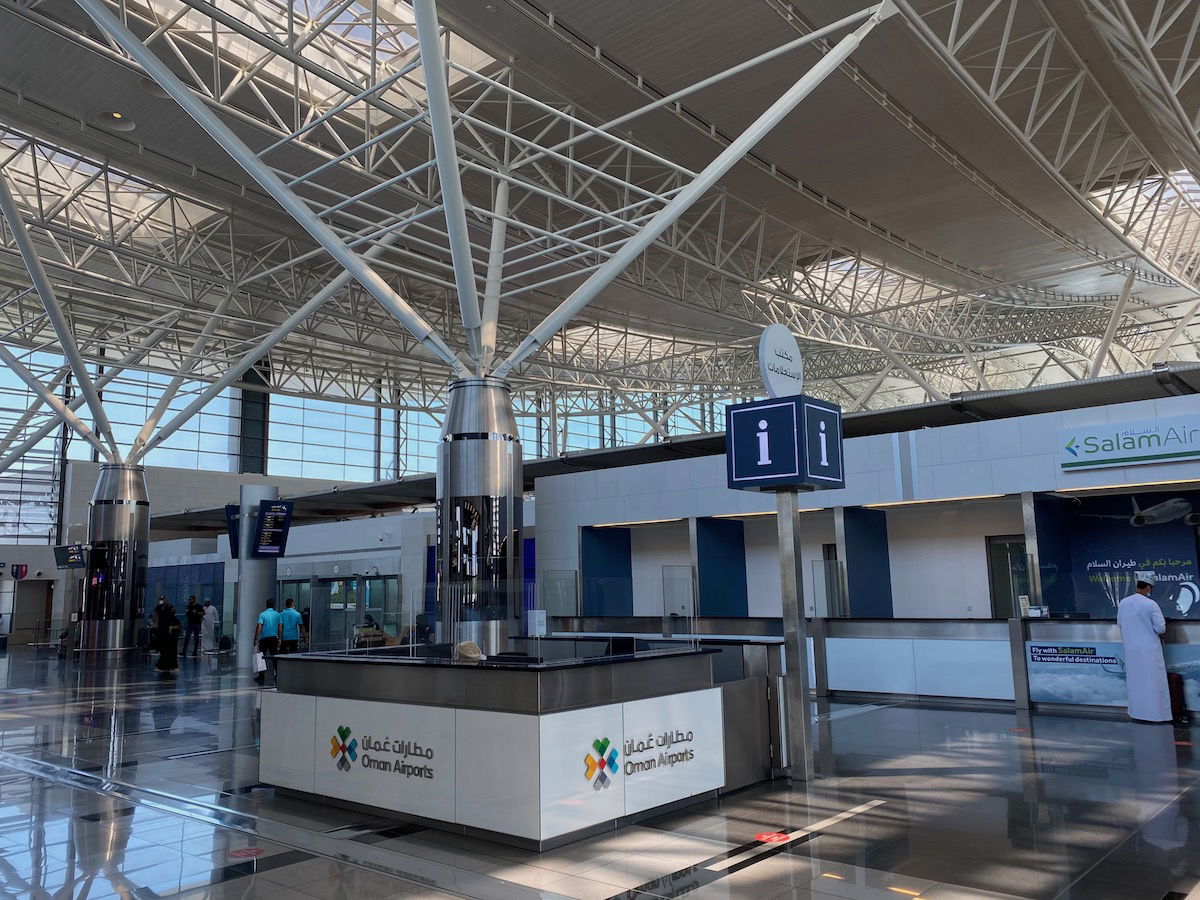 Unfortunately the Oman Air check-in counter wasn't yet open, though we were informed it would open at 2:30PM. Fortunately we were able to check-in online without issue, and they accepted the barcode from the PDF for getting through security.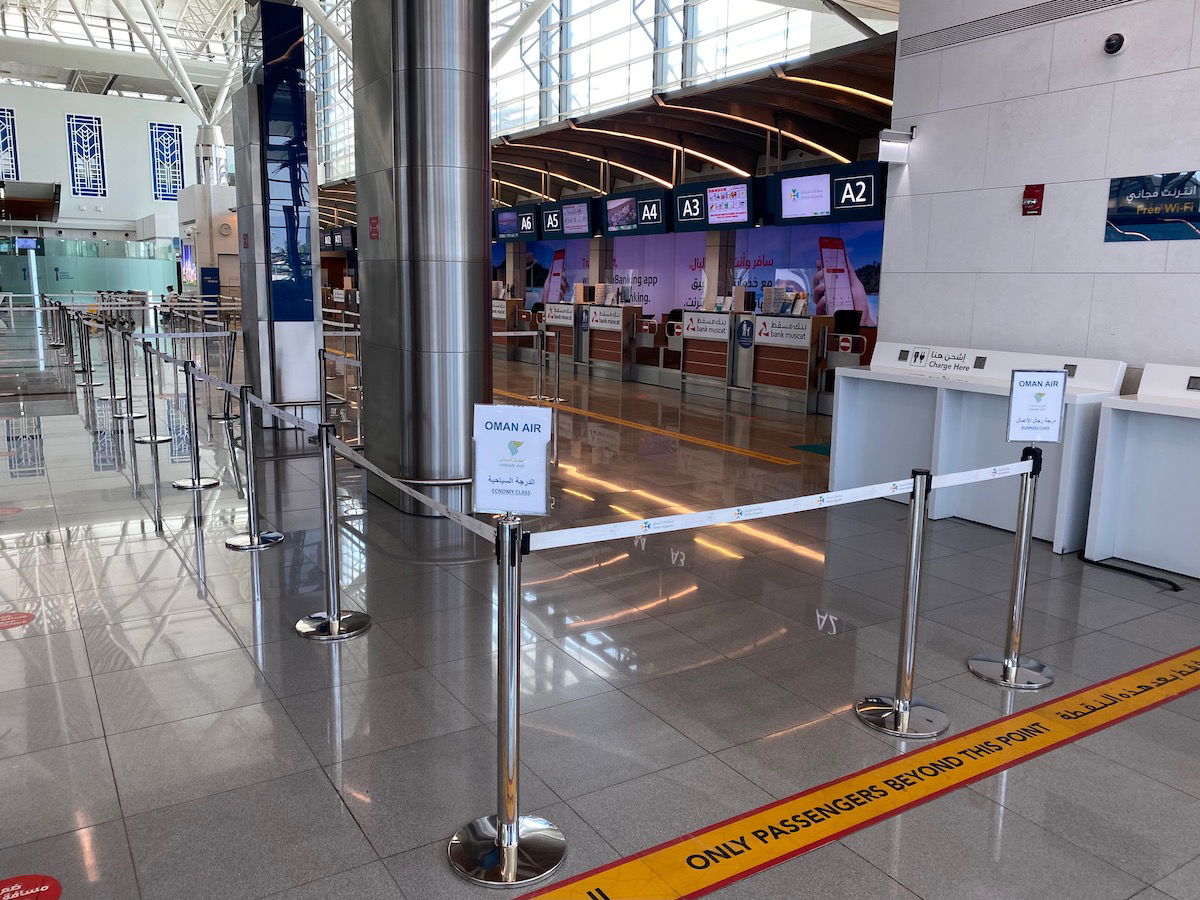 The only other noteworthy thing about the landside area of the terminal is the store, which is called "Four Season International." It even has Four Seasons' logo. Seriously? I find this kind of intellectual property theft to be odd — do they think more people are going to buy a soda because the airport store is allegedly connected to Four Seasons, or…? And the airport authority just allows this to happen?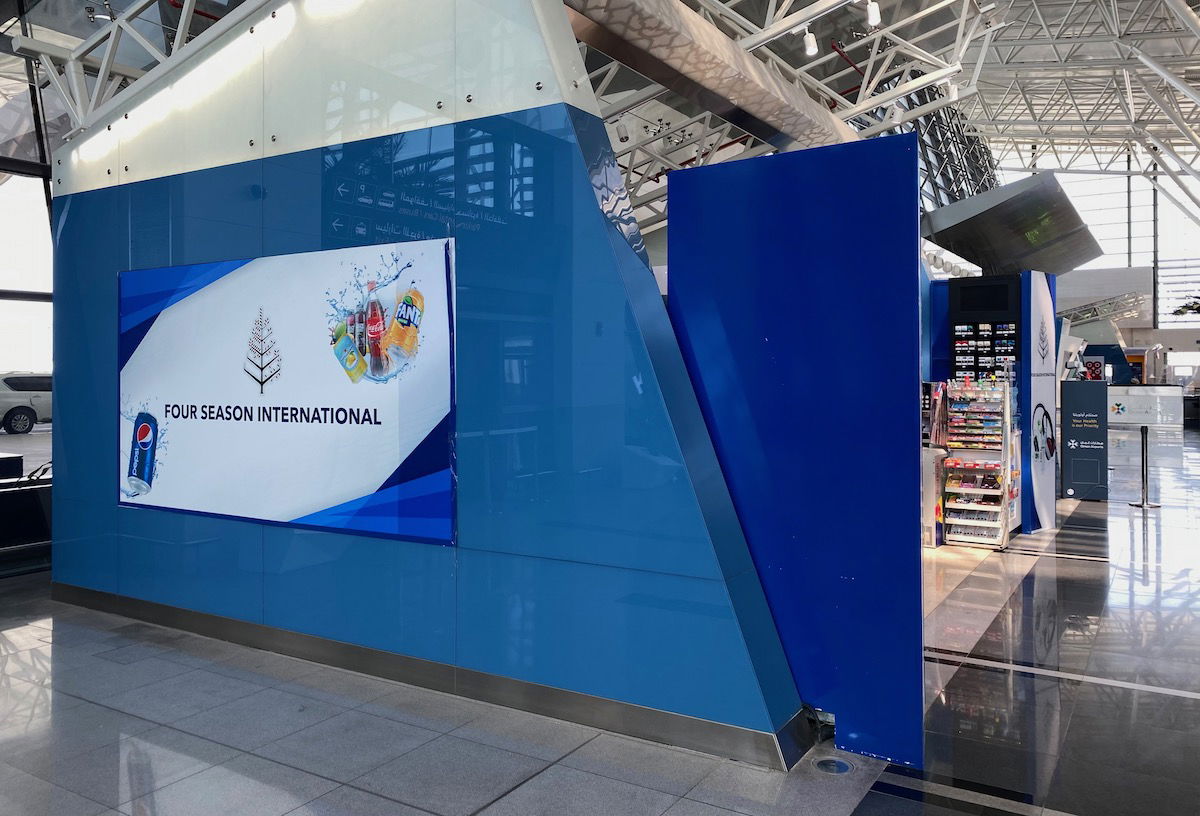 Oman Air Lounge Salalah location
The Oman Air Lounge Salalah is located past security, near gate 3B. Once you clear security just turn left, and then about halfway down the terminal you'll see the entrance to the lounge on the left.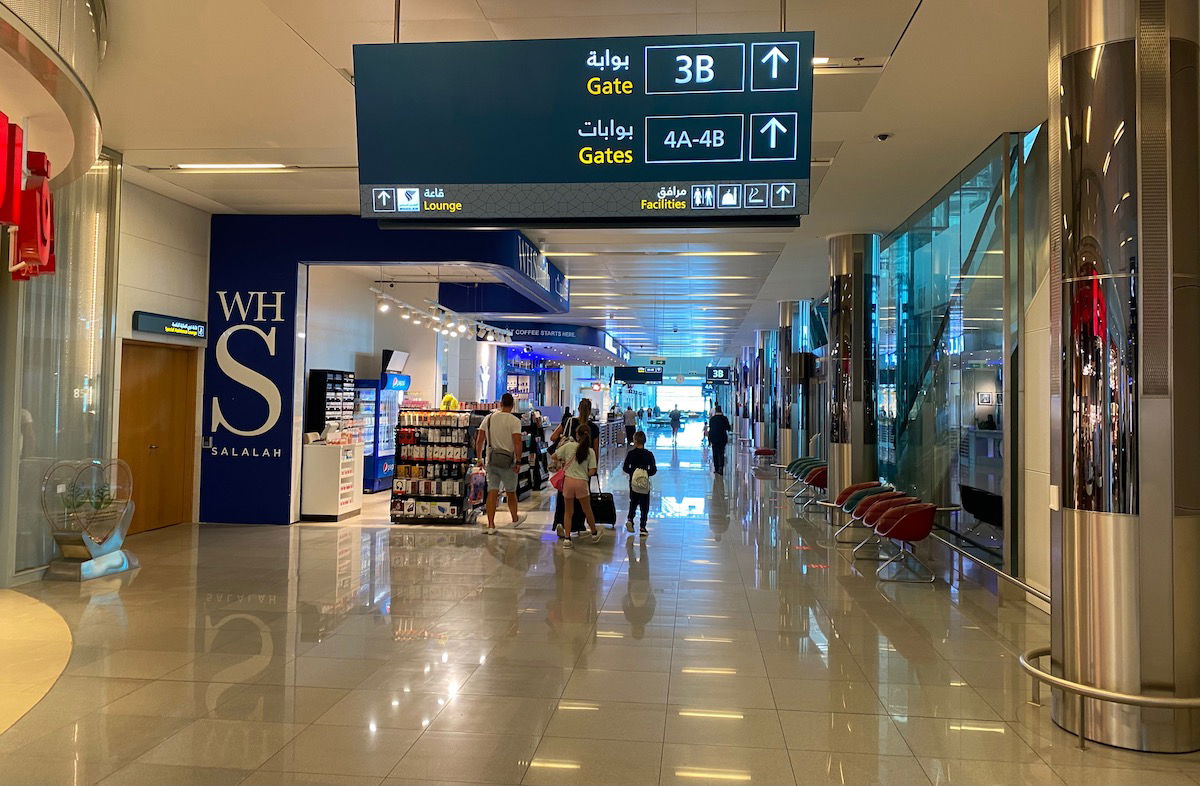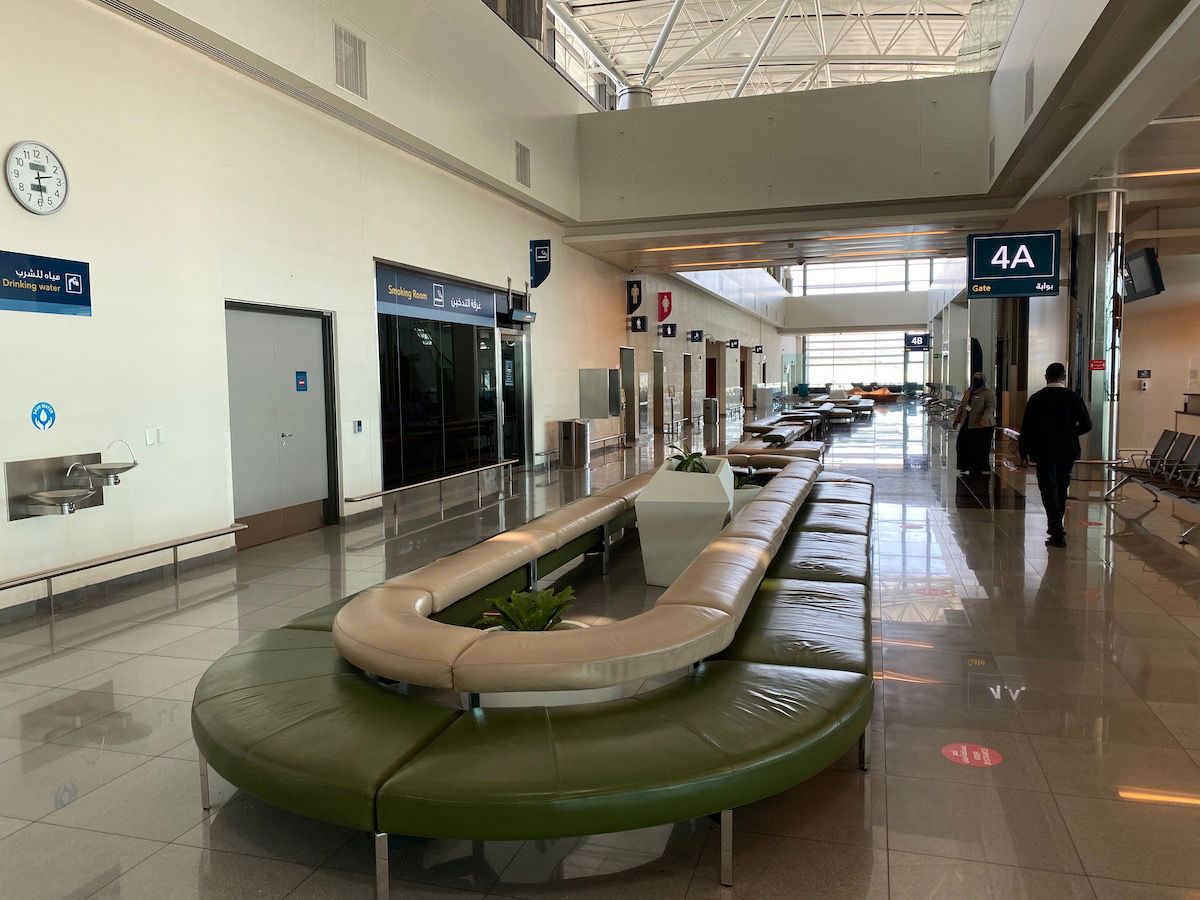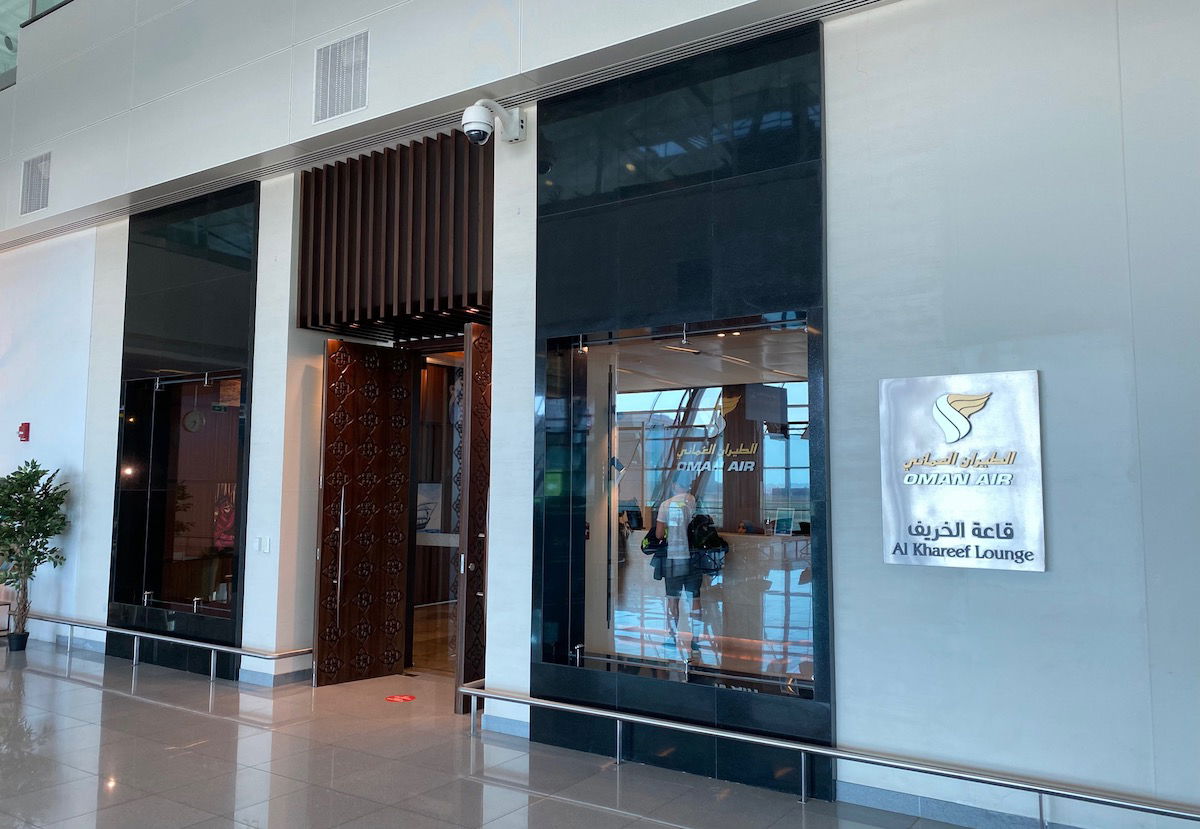 Oman Air Lounge Salalah hours & entry requirements
The Oman Air Lounge Salalah is open 24/7, given that airports in the Middle East tend to have flights all hours of the day and night. This is the only lounge at Salalah Airport, so as a general rule of thumb you can expect that a business class ticket on any airline will get you access to this.
On top of that, the Oman Air Lounge is open to Priority Pass members, so it's pretty widely accessible, especially given all the great credit cards that offer a Priority Pass membership.
Oman Air Lounge Salalah seating & layout
For an outstation lounge, the Oman Air Lounge Salalah is a great size and beautifully appointed. The main part of the lounge features floor-to-ceiling windows (though no apron views), and has comfortable couches and leather chairs arranged in sections.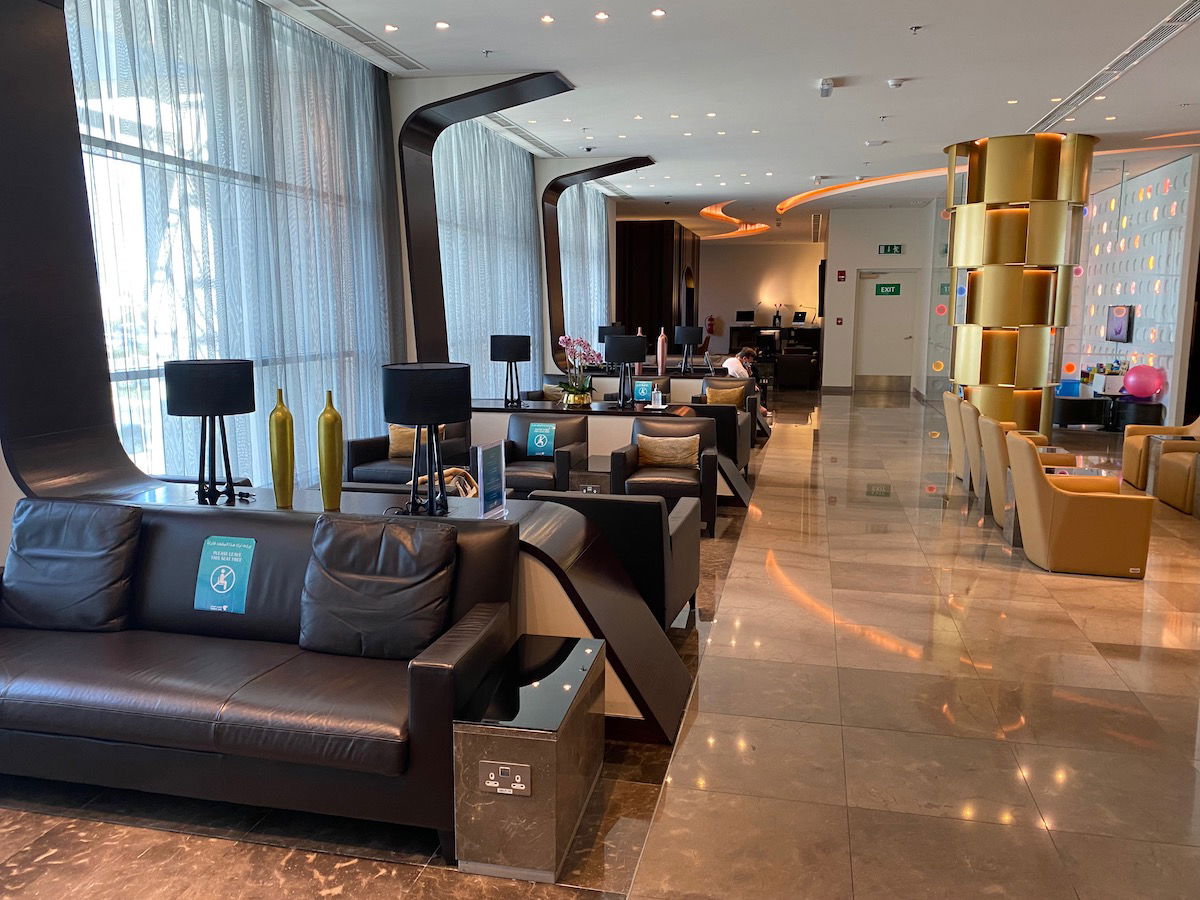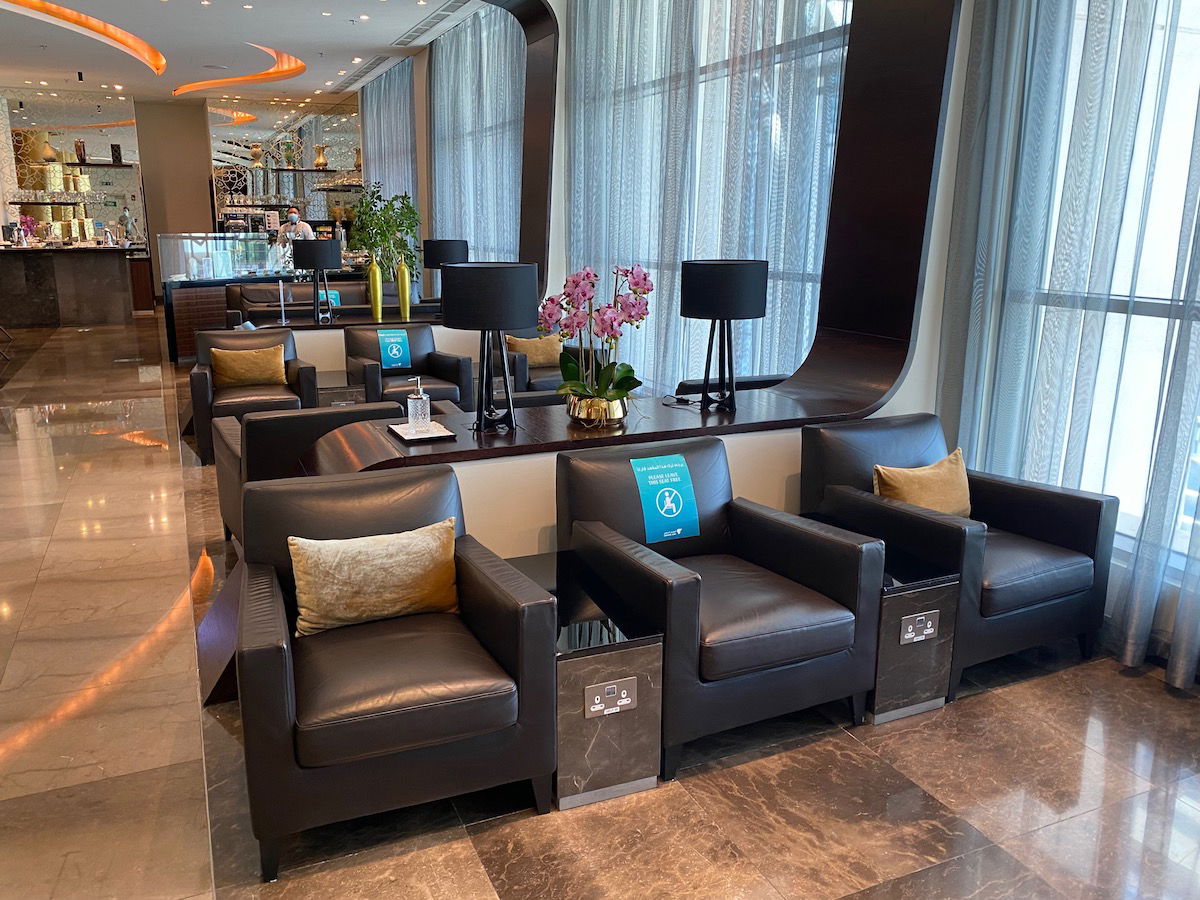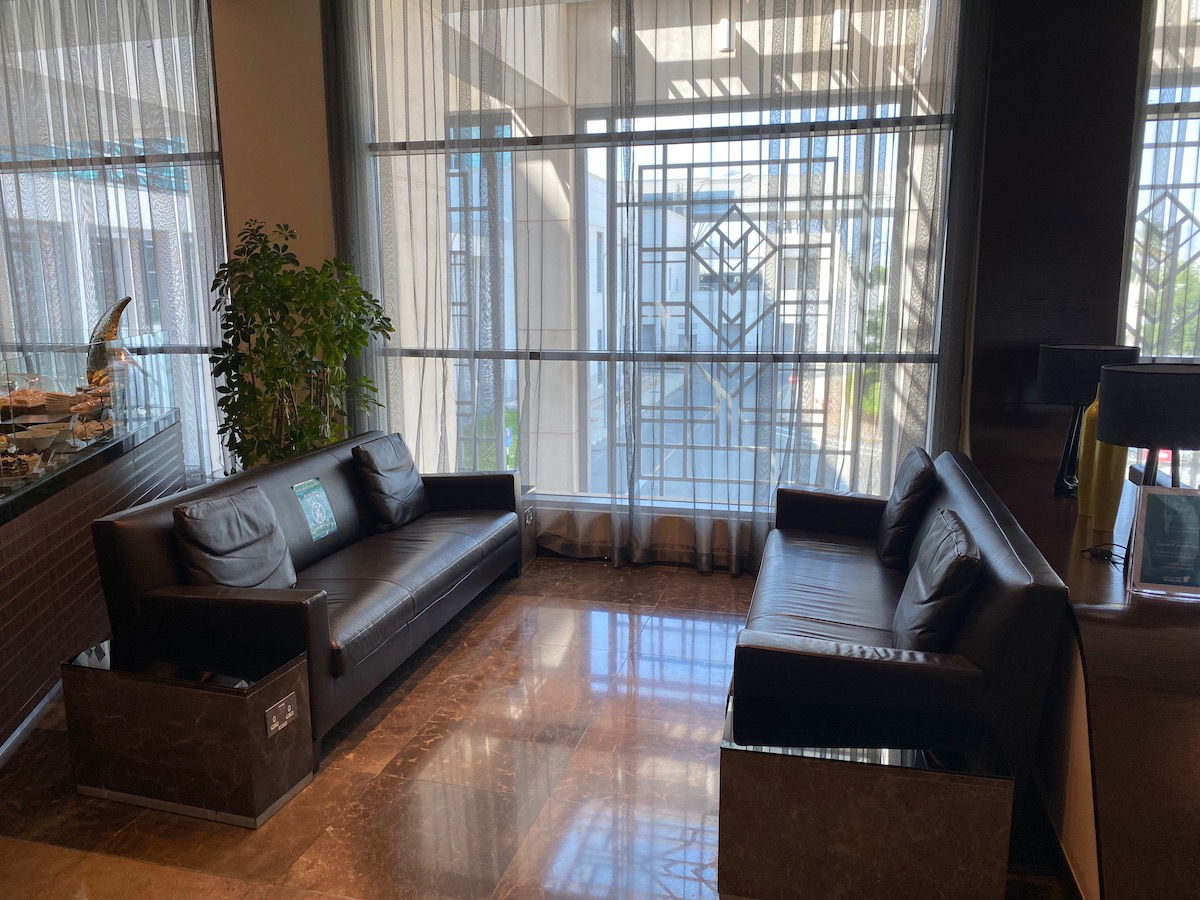 At one end of the lounge was the dining area, which included some cafeteria-style seating, plus a few high-top seats.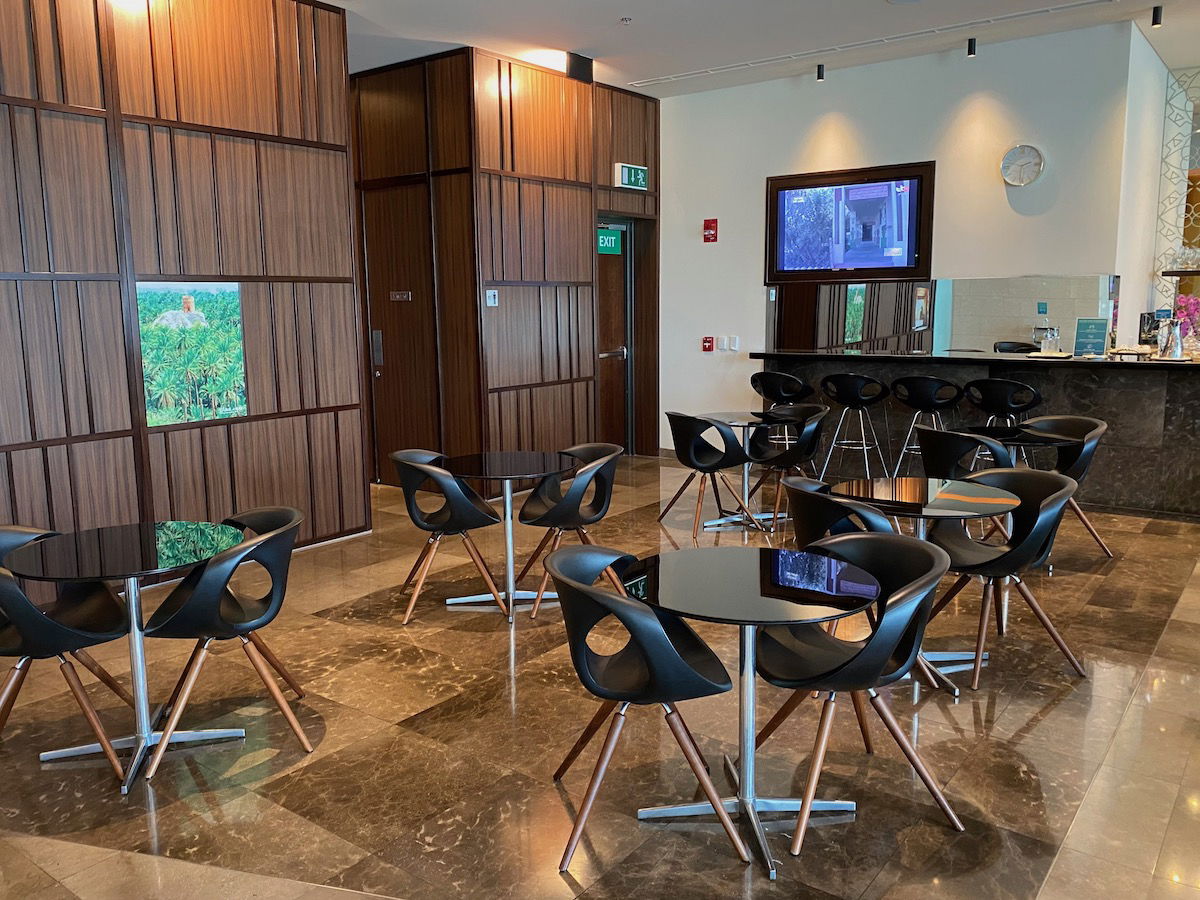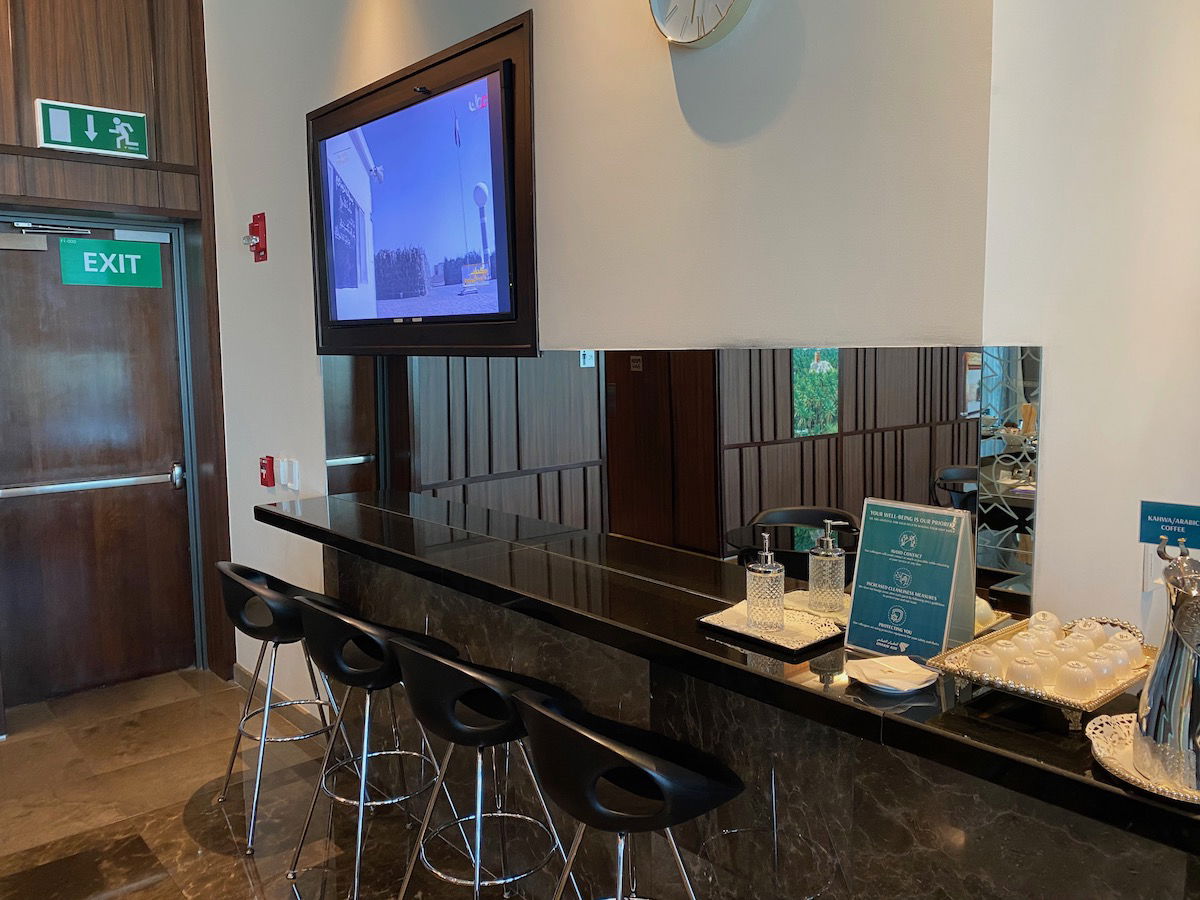 There was lots more seating at the other end of the lounge, though there wasn't nearly as much natural light in this area.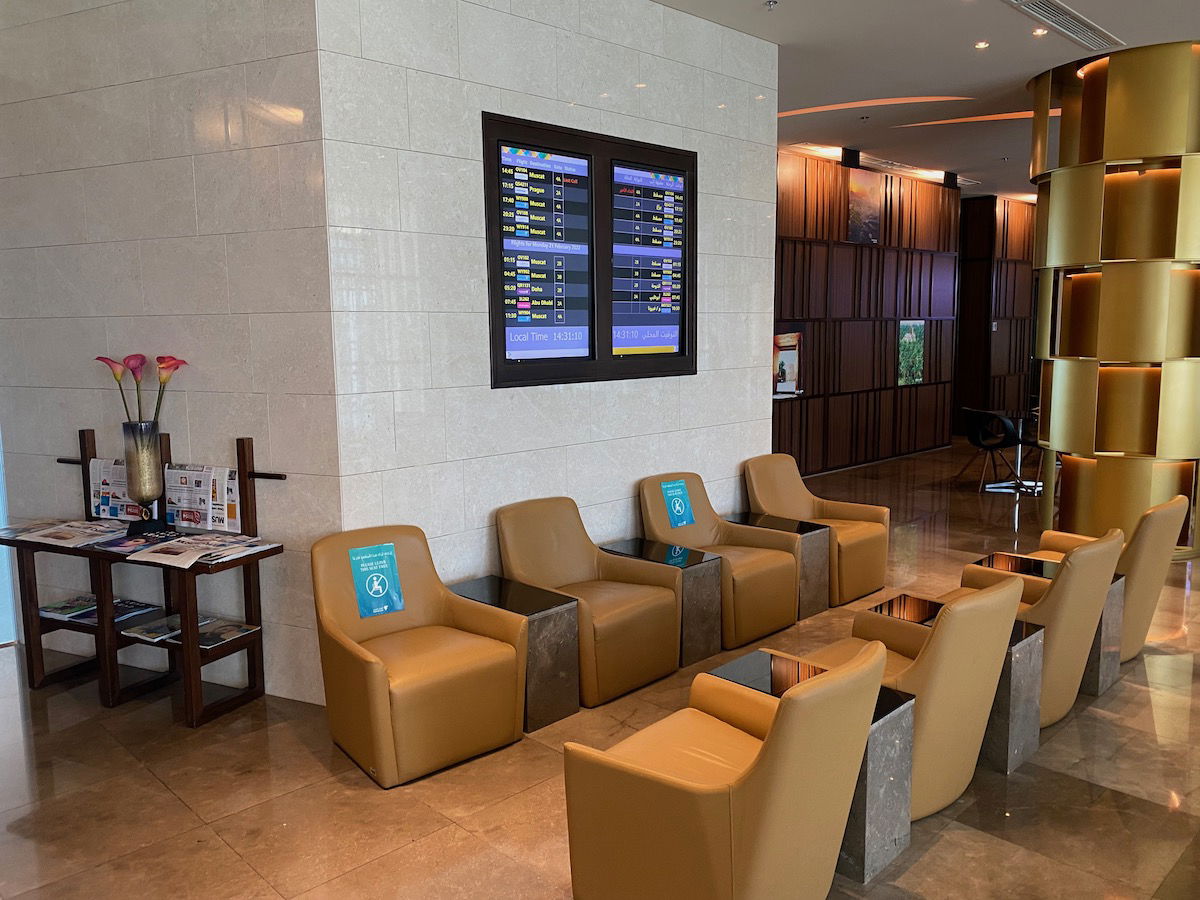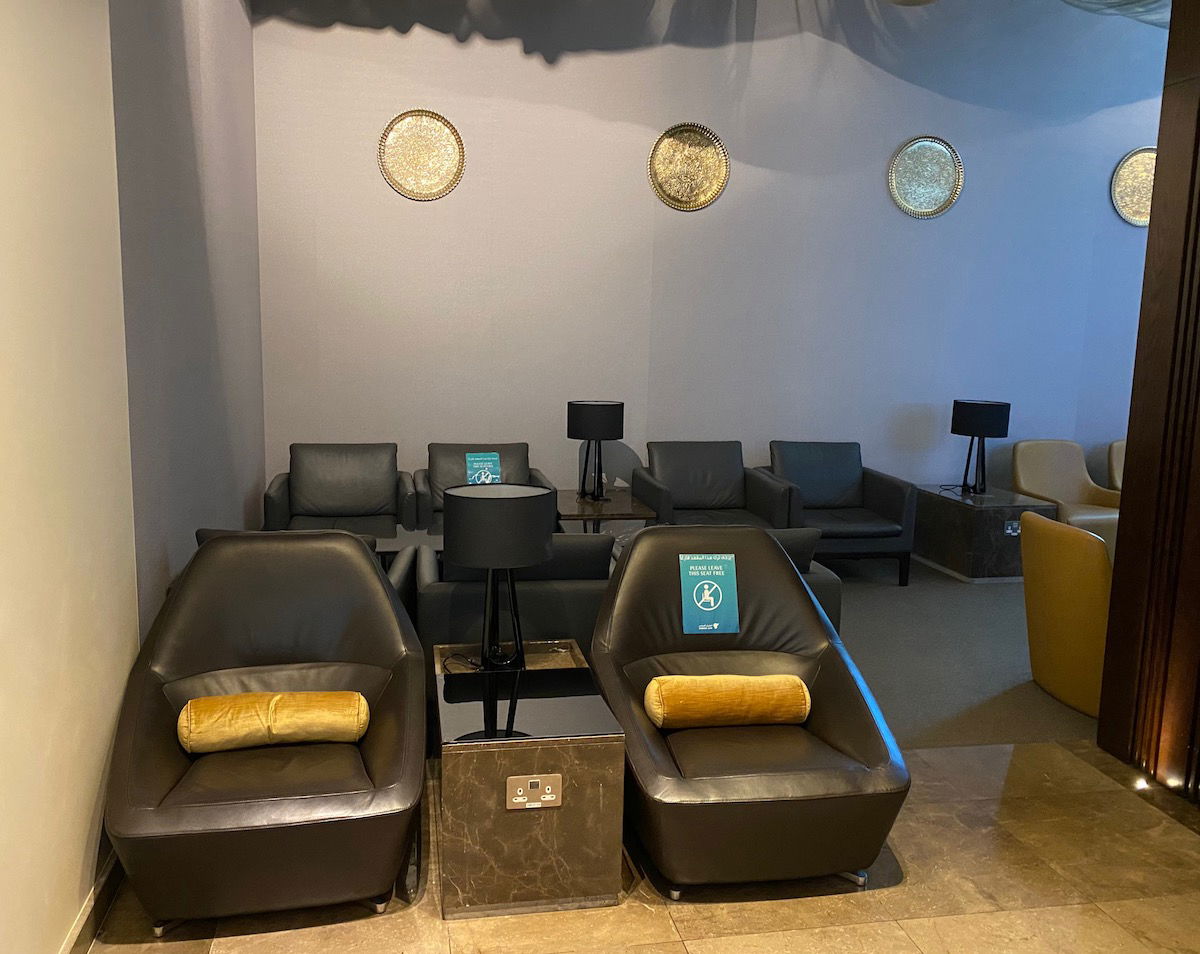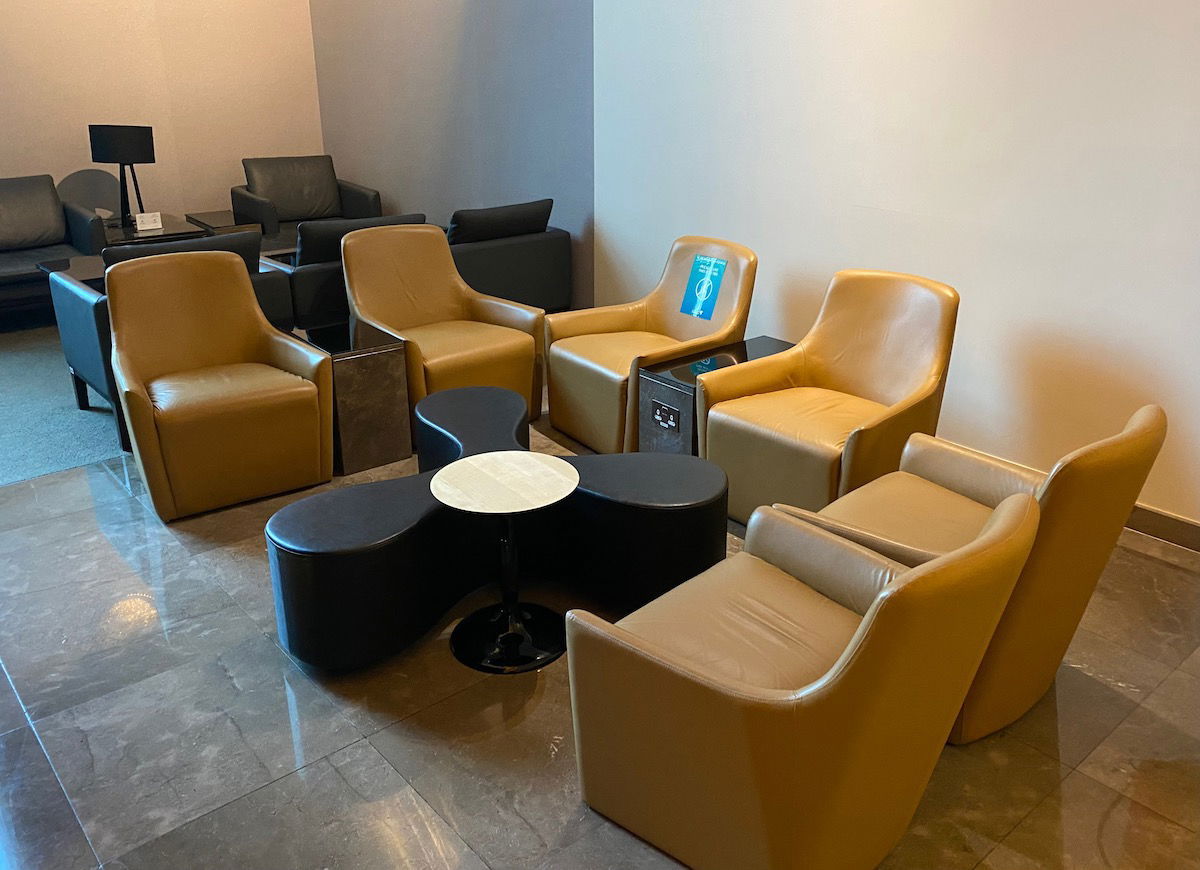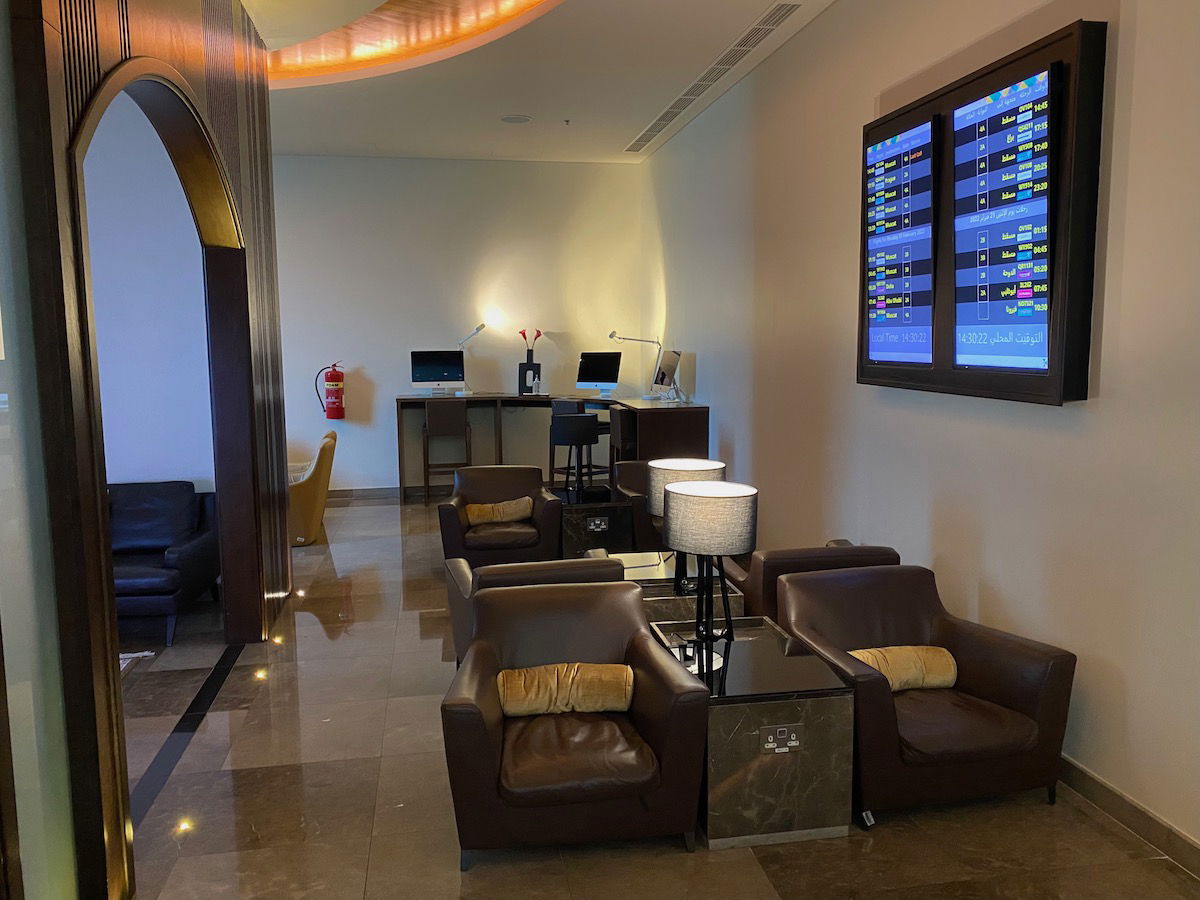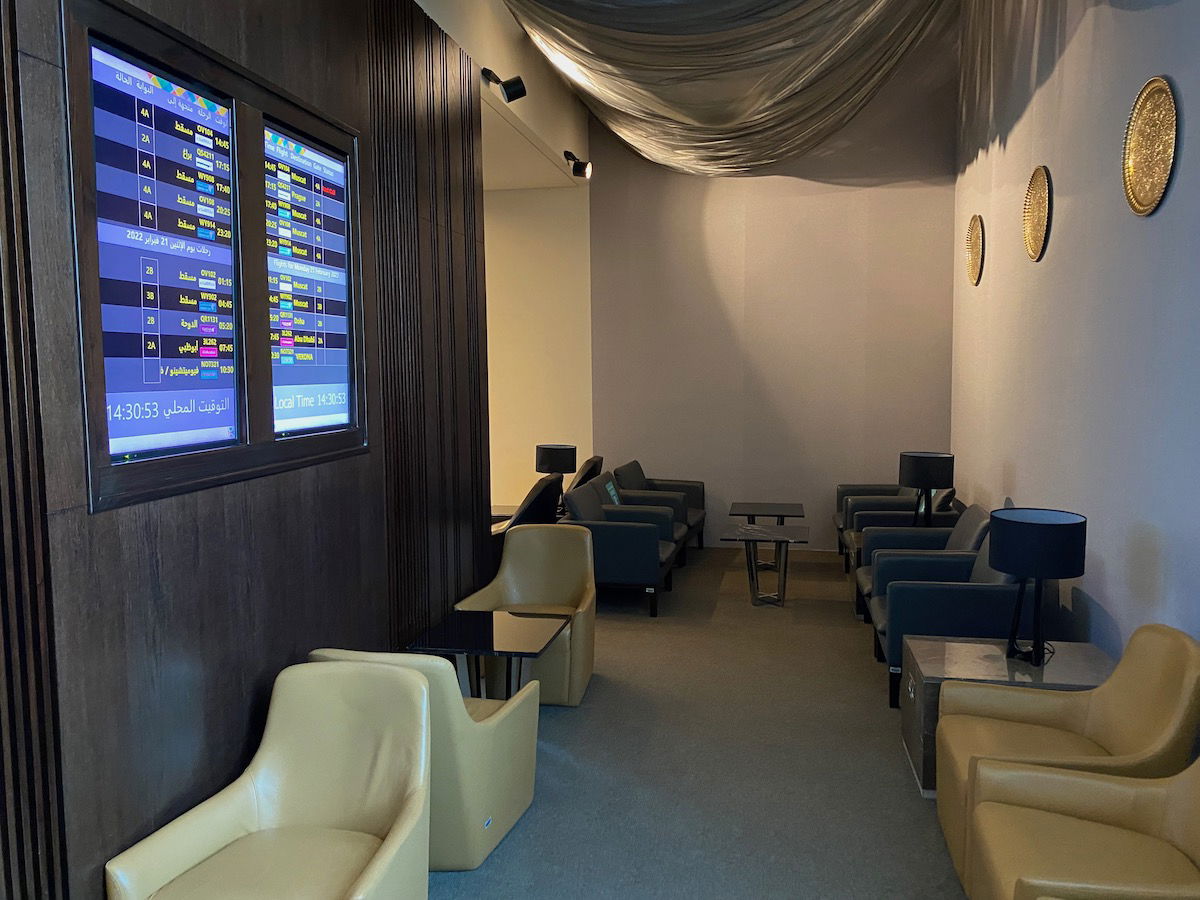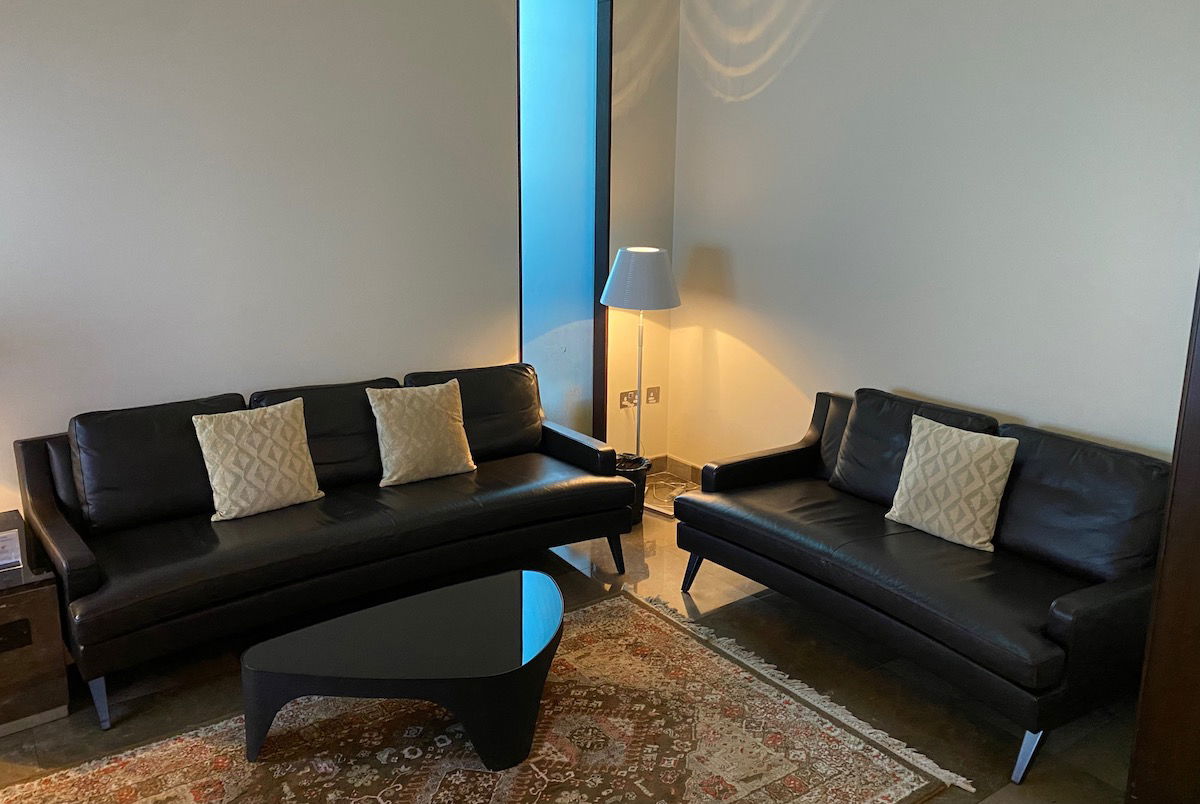 There was a business center at this end of the lounge.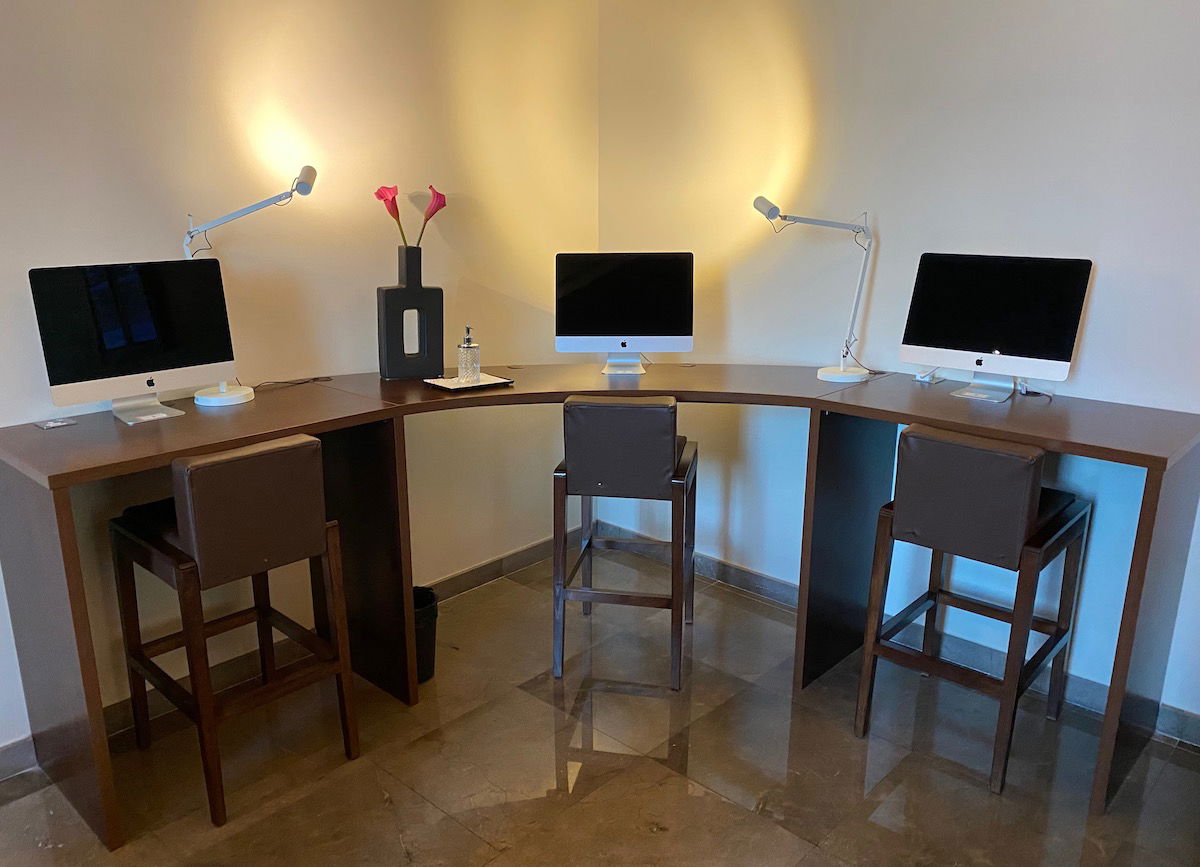 There was also a selection of reading materials, plus a play area for kids.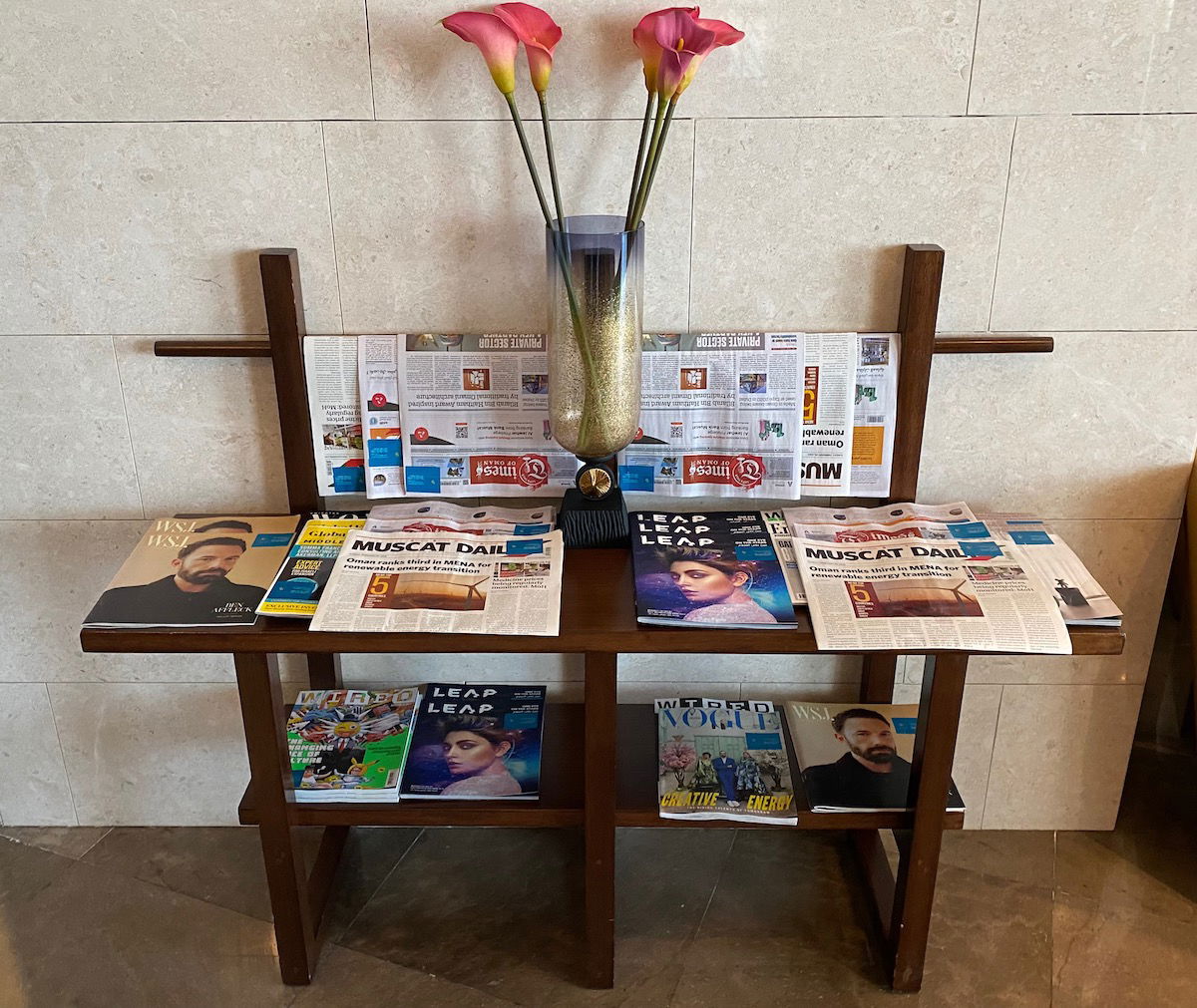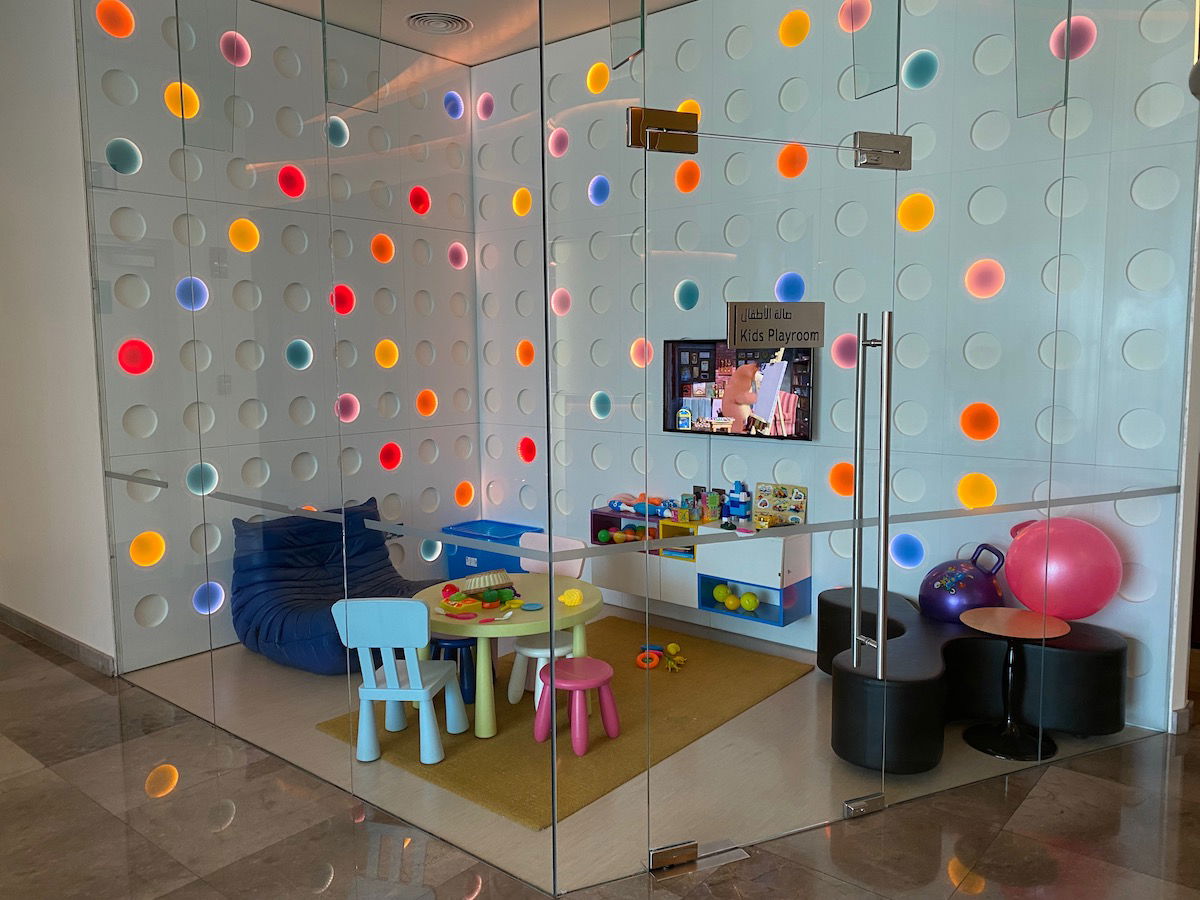 Oman Air Lounge Salalah food & drinks
The Oman Air Lounge had a buffet area, though there were a couple of staff that oversaw it. You were allowed to serve yourself, but they were also happy to help, and would hand you plates and trays, get you drinks, etc. The food selection included salads, finger sandwiches, spreads, fresh fruit, chocolates, cookies, and more.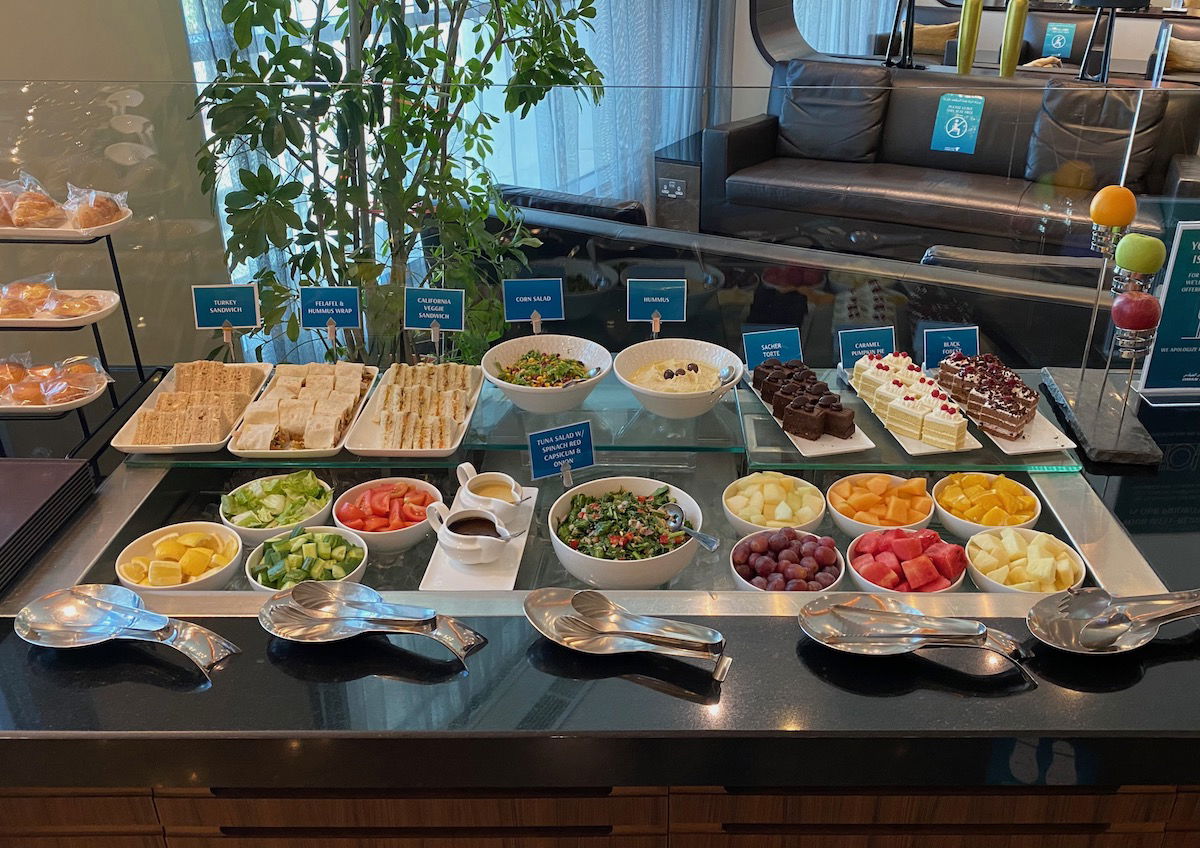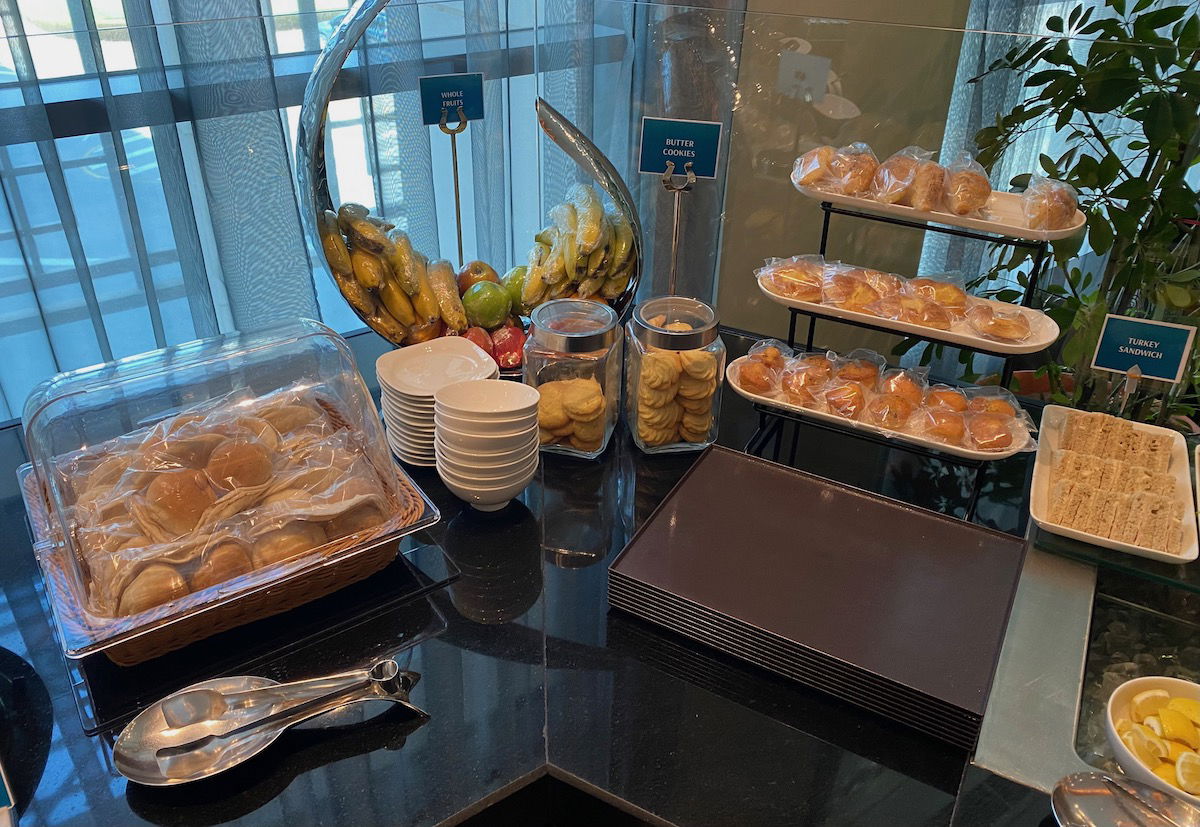 There were also several hot dishes, including cream of spinach soup, paneer masala, chicken, and rice.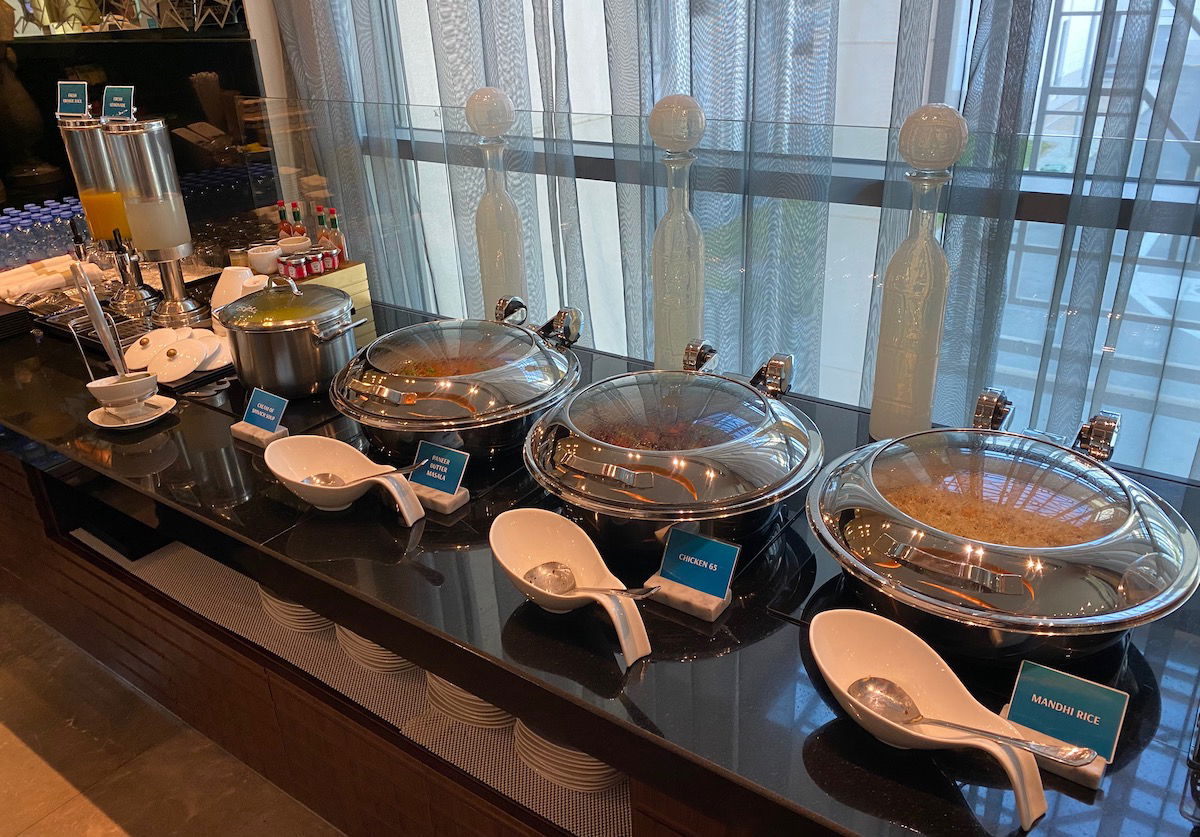 There were a variety of soft drinks, water, juice, coffee, and tea. I believe the lounge didn't have any alcohol.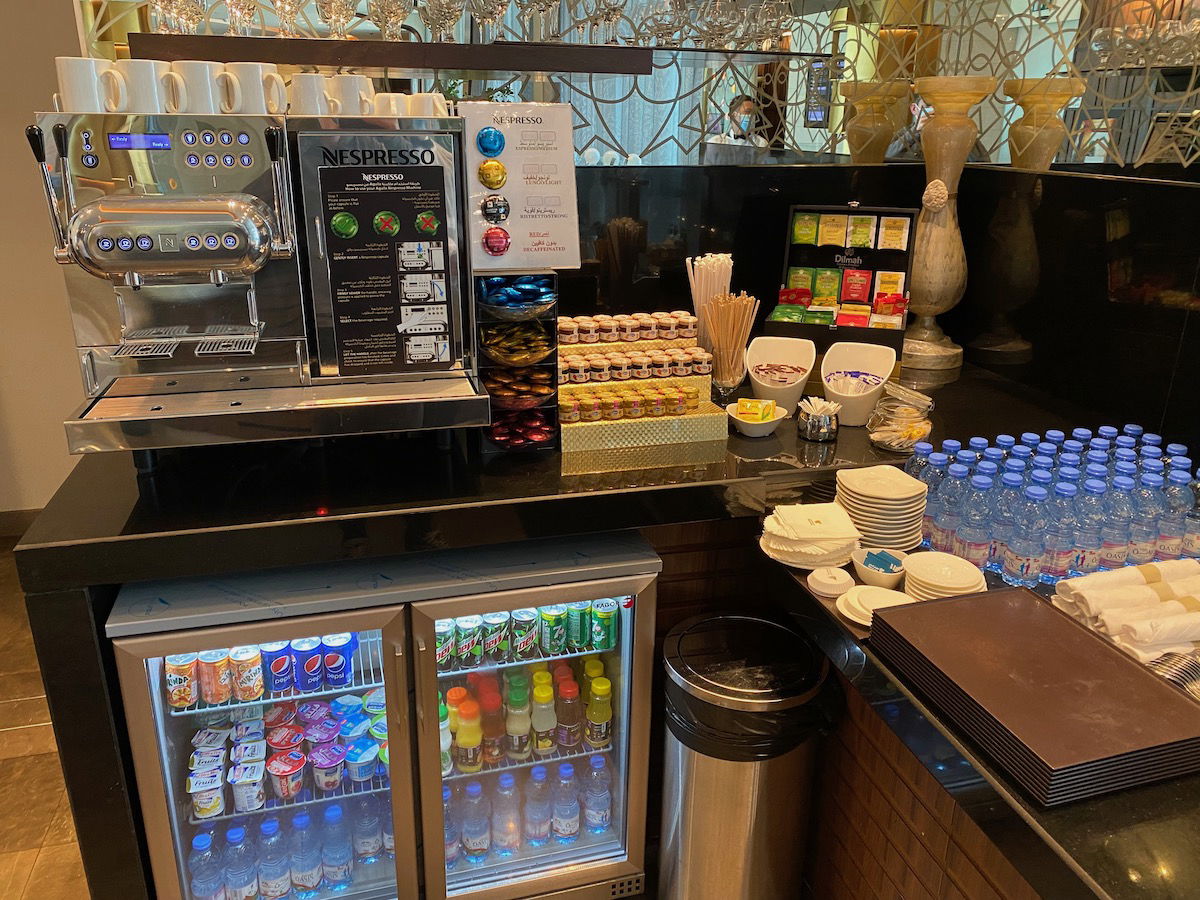 There was also some Arabic coffee, as well as dates.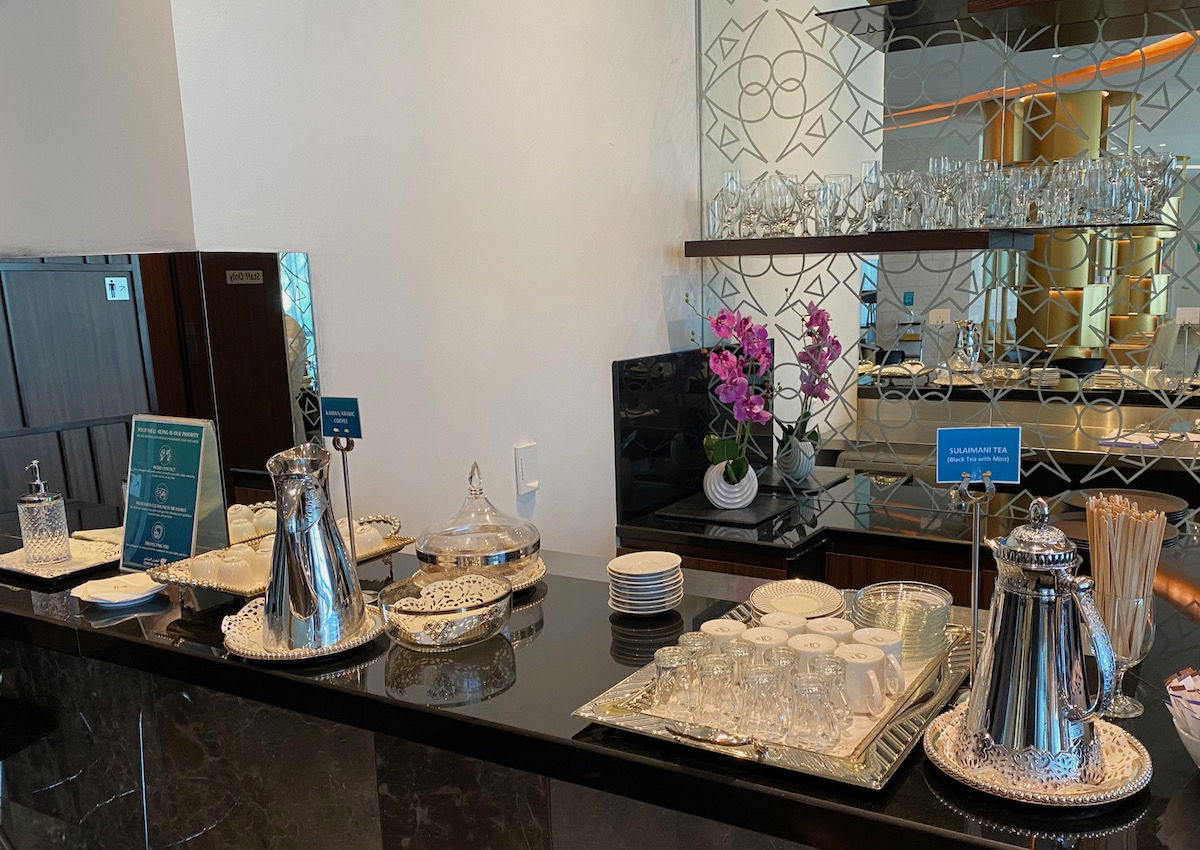 I ordered a cappuccino when I got to the lounge, which was excellent.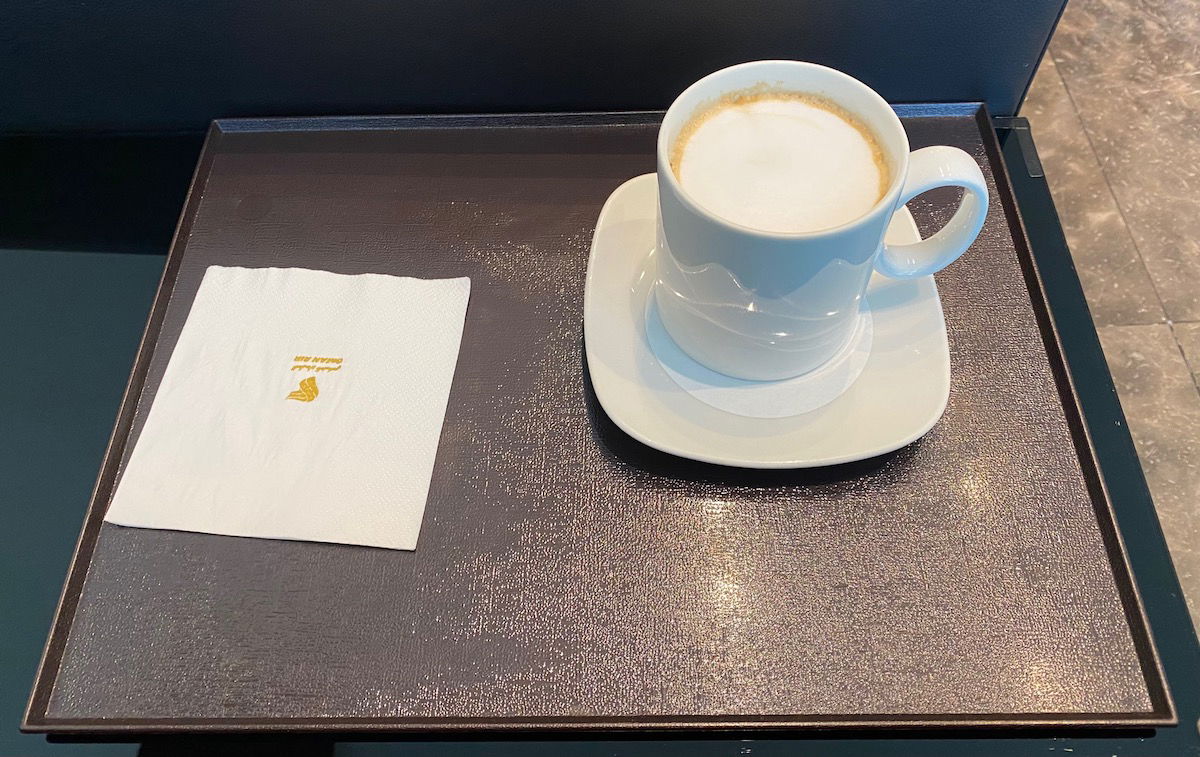 I also enjoyed a cup of Arabic coffee.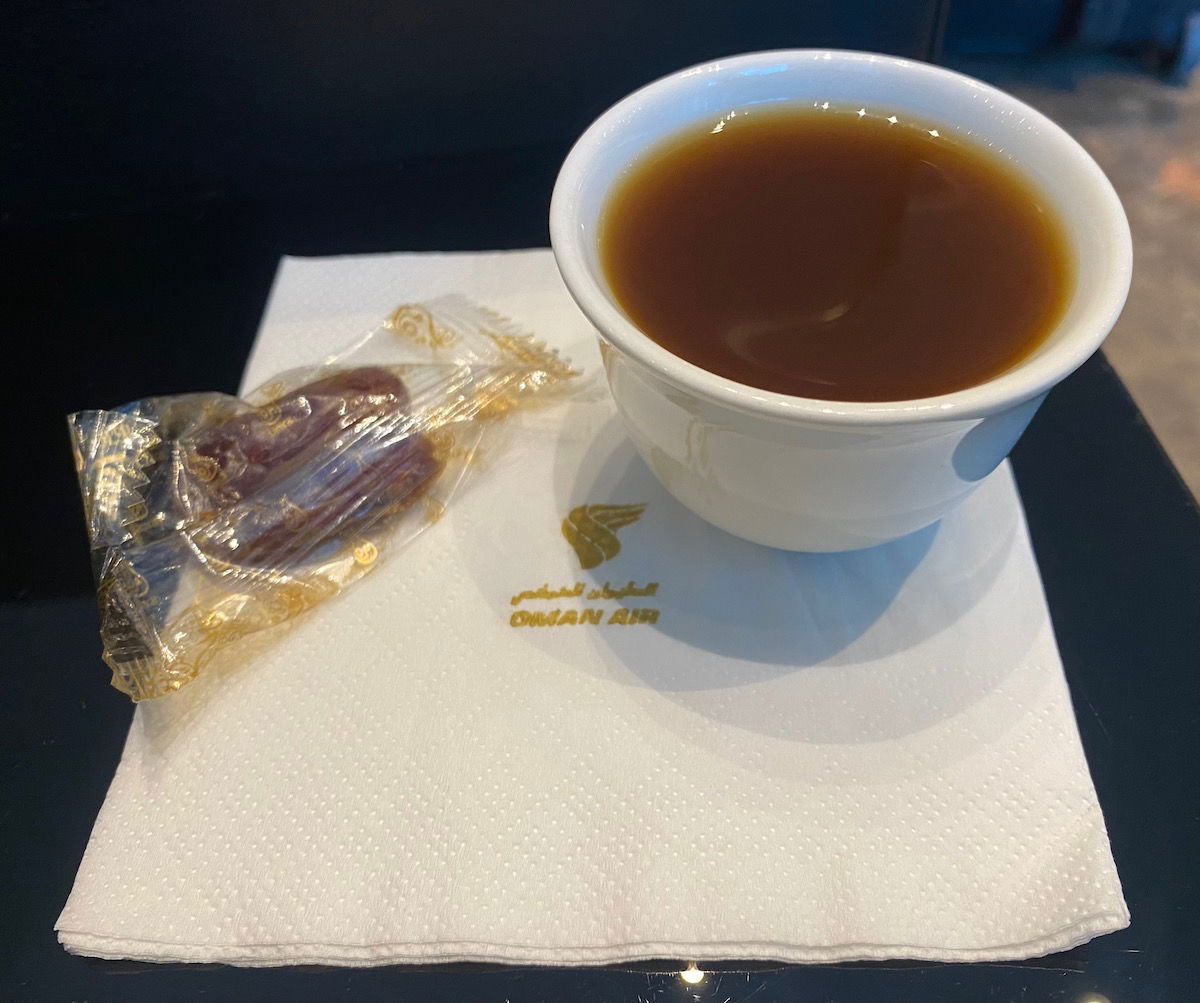 The lounge was nice and empty throughout our stay. The only other flight departing around the same time was a Smartwings flight to Prague, so a few Priority Pass guests accessed the lounge that way.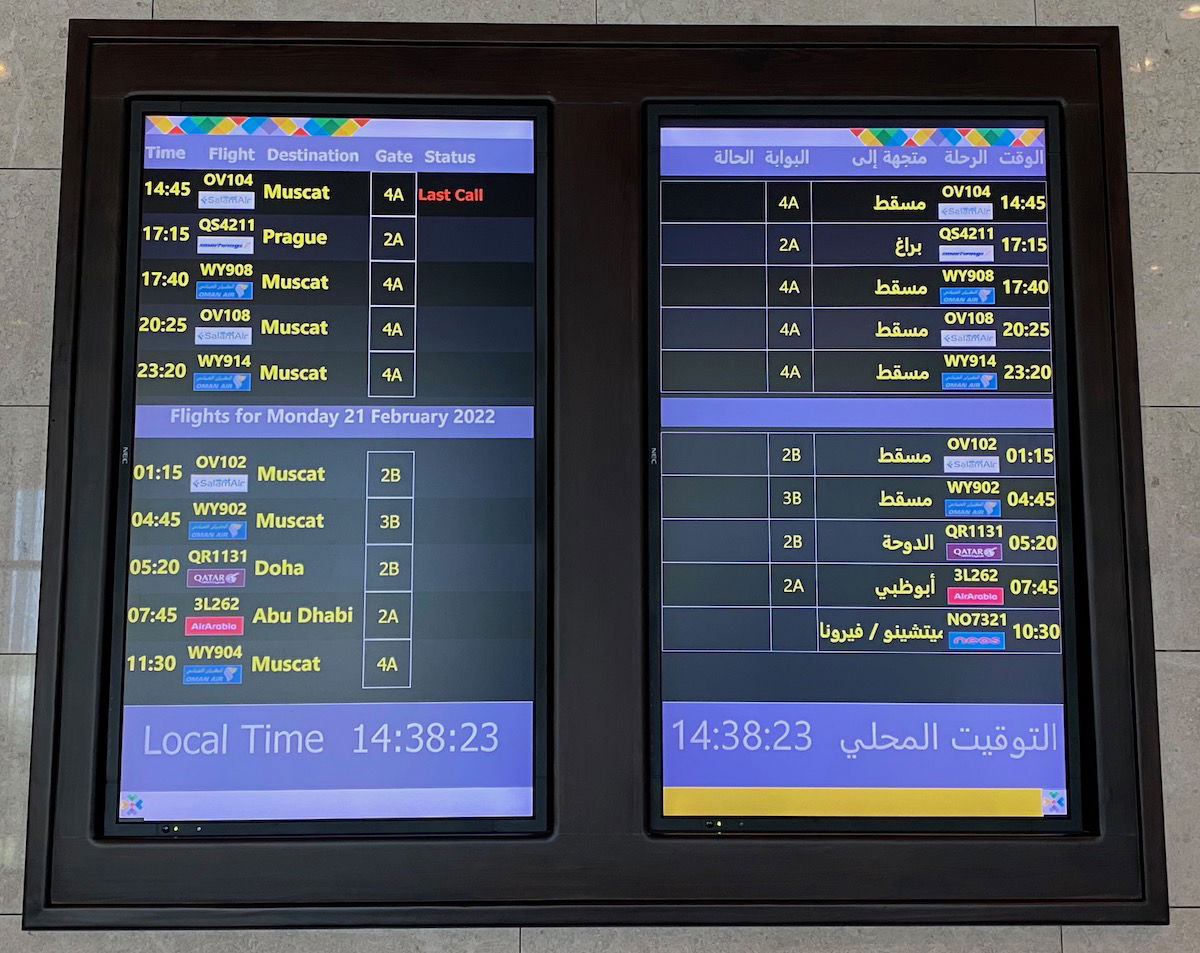 Oman Air Lounge Salalah bathrooms & showers
The Oman Air Lounge had well maintained bathrooms.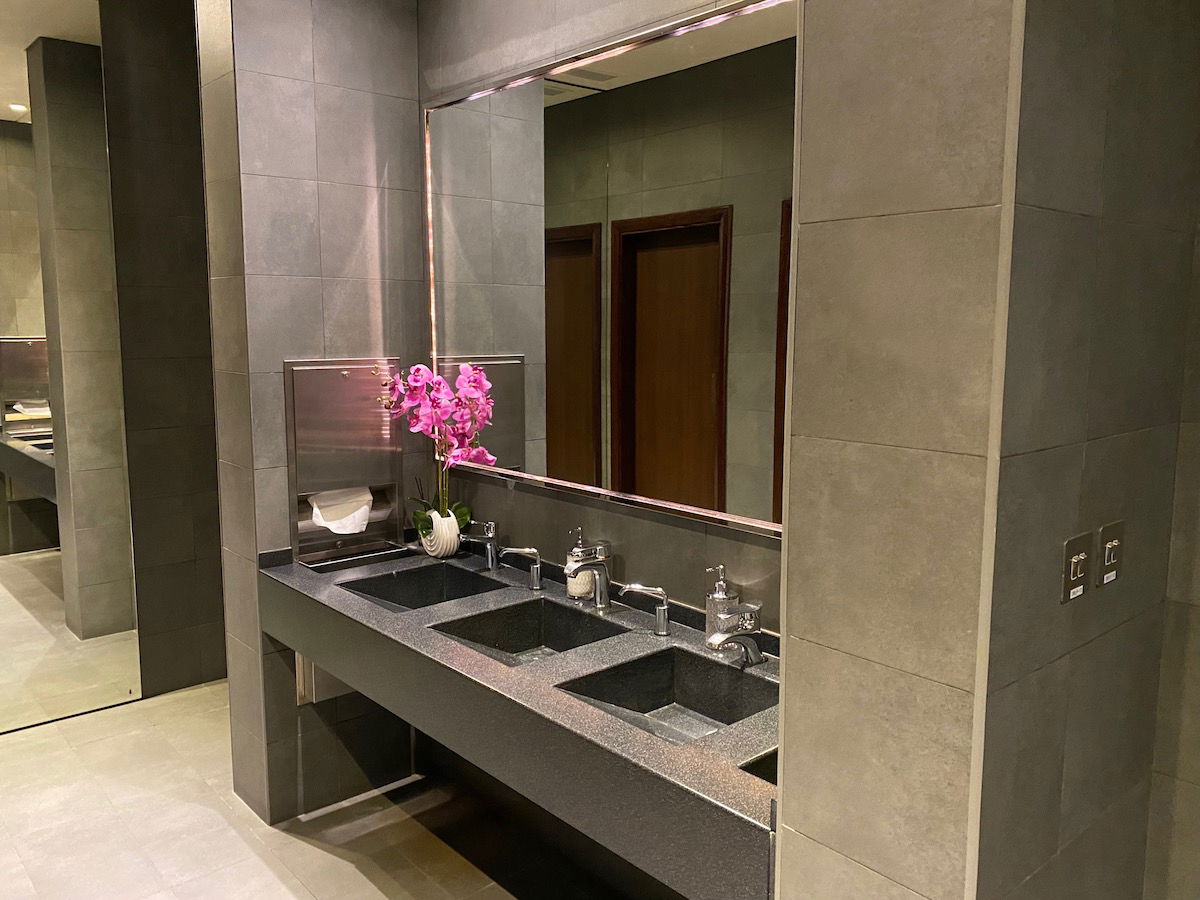 The mens bathroom also had two showers. These weren't really luxury shower suites, but rather were just two shower "stalls" next to one another, with no privacy otherwise.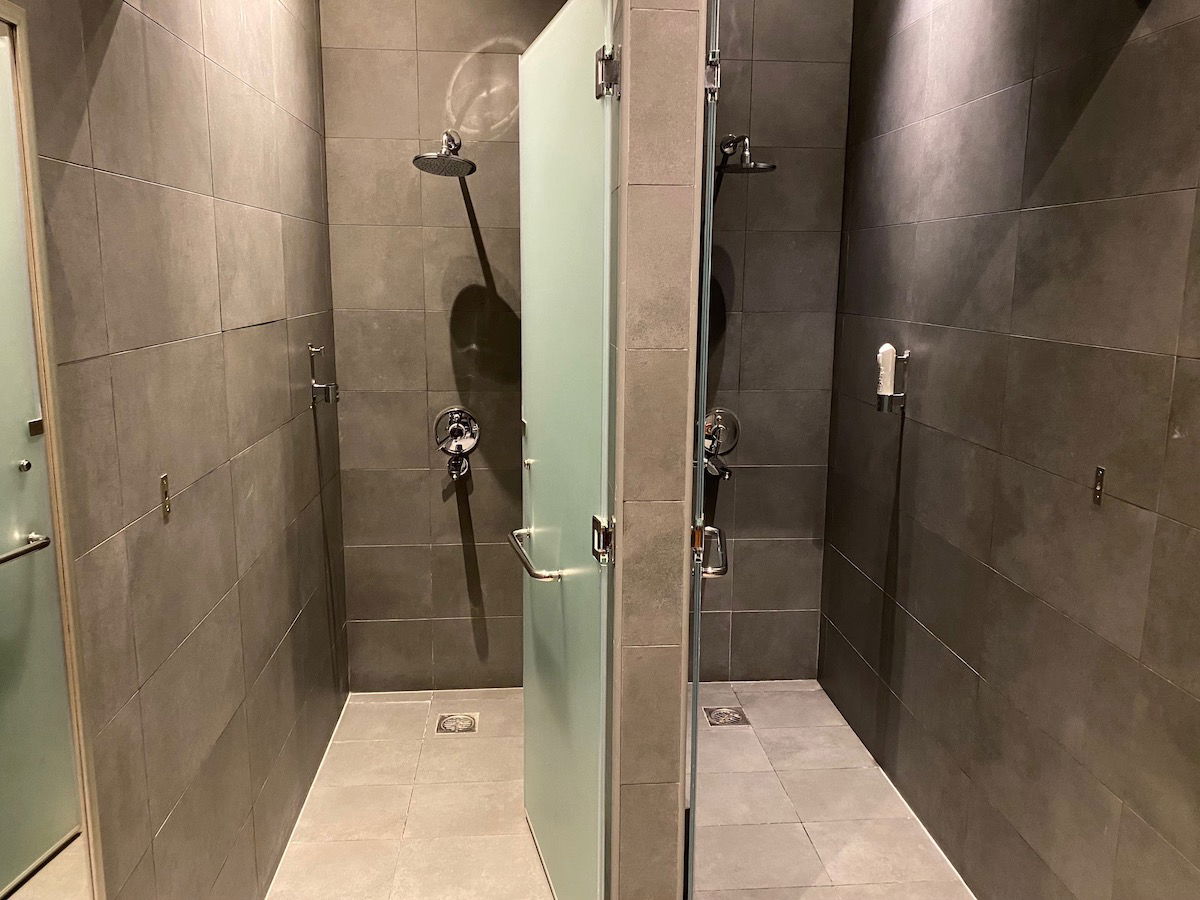 Bottom line
The Oman Air Lounge Salalah was excellent, as it was modern, with comfortable seating, a solid food & drink selection, and friendly staff. It's essentially a scaled down version of Oman Air's excellent first class & business class lounges in Muscat. This lounge can be accessed by virtually all premium passengers departing the airport, plus Priority Pass members.
Beyond the lounge, Salalah Airport in general impressed me. What a small but nice airport!
If you've visited the Oman Air Lounge Salalah, what was your experience like?