We had a roughly two hour layover at Milan Malpensa Airport (MXP), as we were arriving from Madrid in Iberia's Airbus A320neo business class, and continuing to Doha in Qatar Airways' Boeing 787-9 business class. During our layover we visited the Sala Montale Lounge, which is a contract lounge used by many airlines (including Qatar Airways) at Malpensa Airport, and it's also open to Priority Pass members.
Our transit in Milan
If you ask me, Malpensa Airport Terminal 1 has to be one of the most unremarkable terminals in all of Europe. There's absolutely nothing wrong with it, but also nothing good or interesting about it. Our Qatar Airways flight was departing from the B Gates of Terminal 1, which was quite a hike from our arrival gate. The terminal was at least pretty quiet (to the point that most shops and restaurants were closed), and there was some good plane spotting.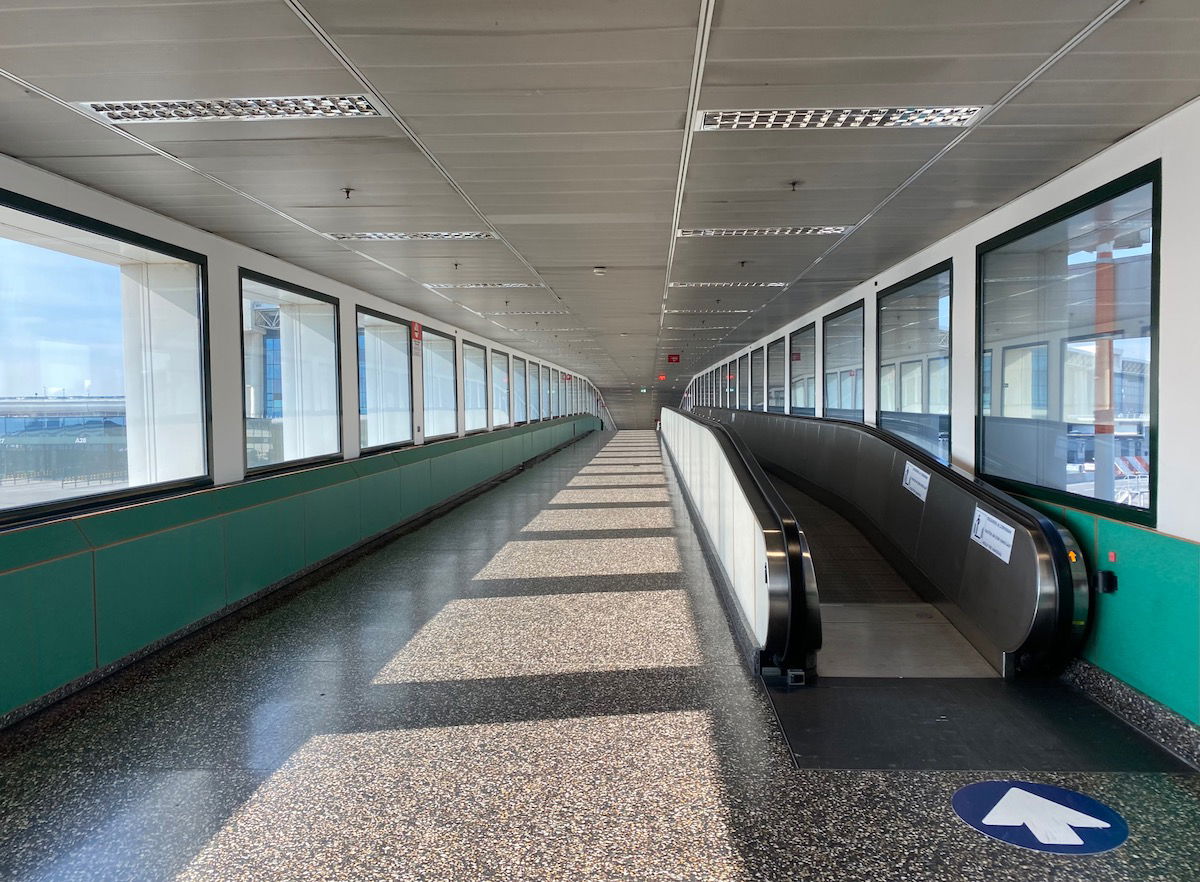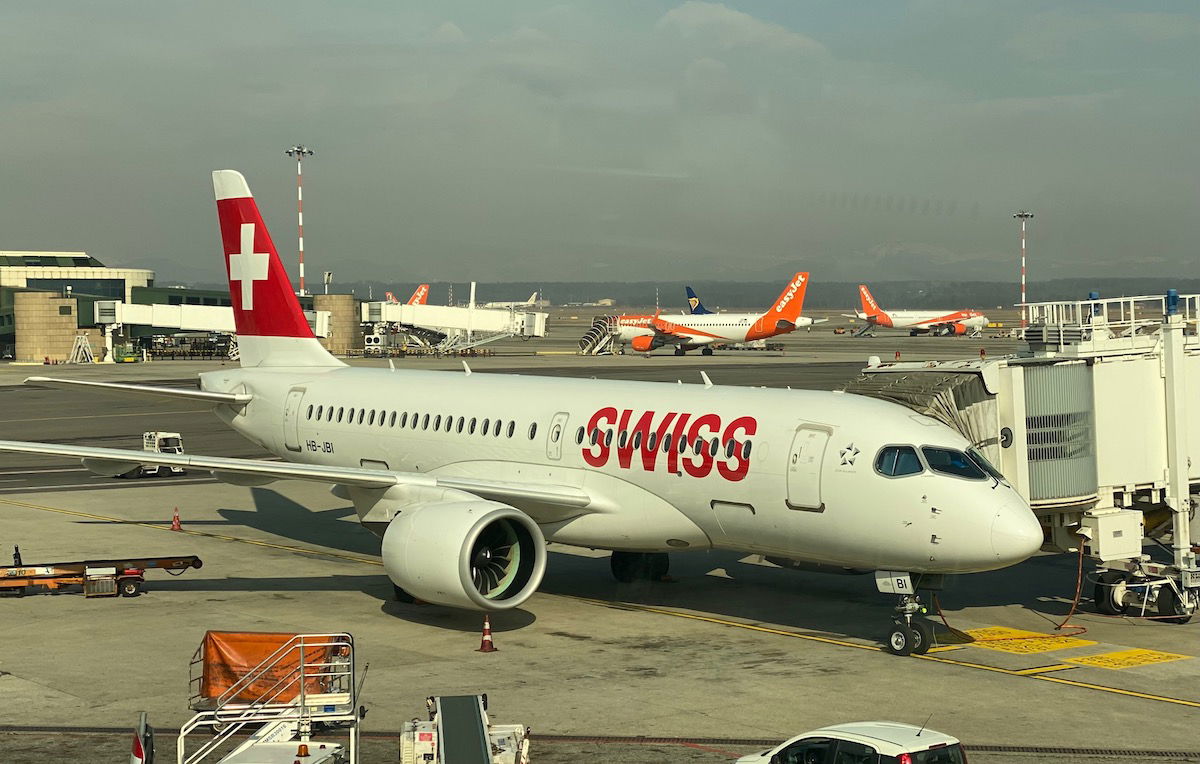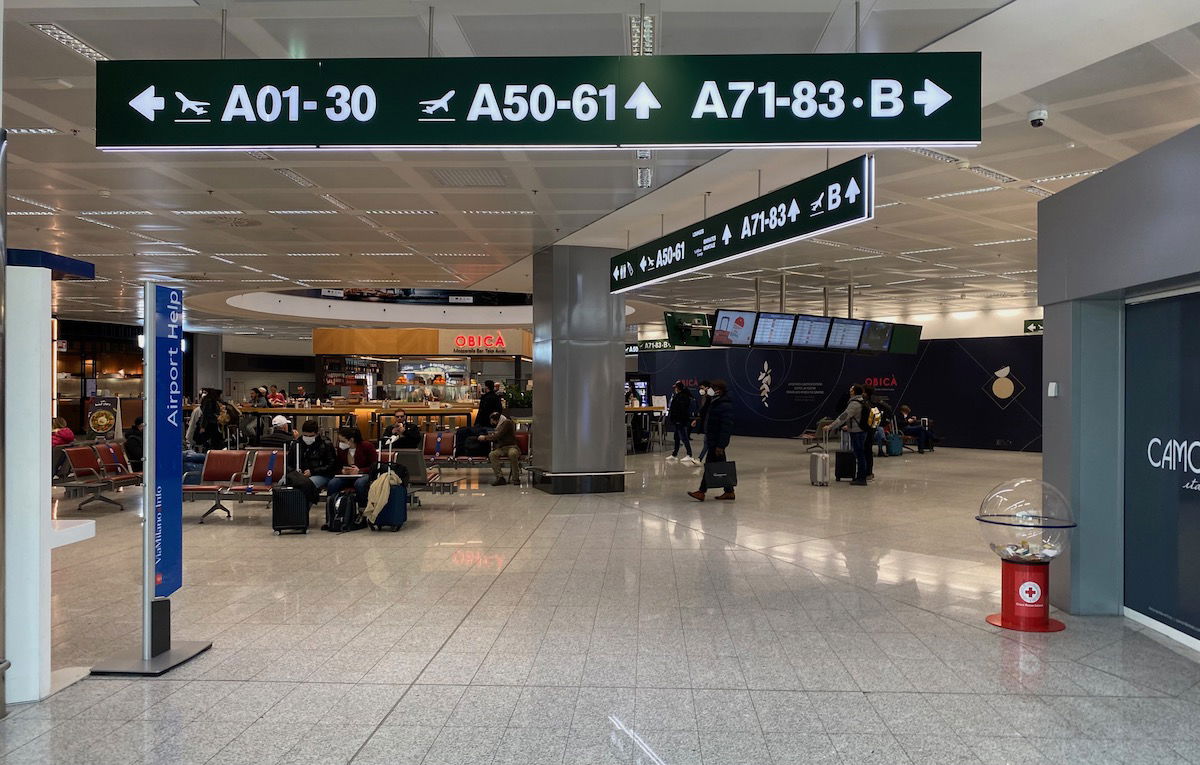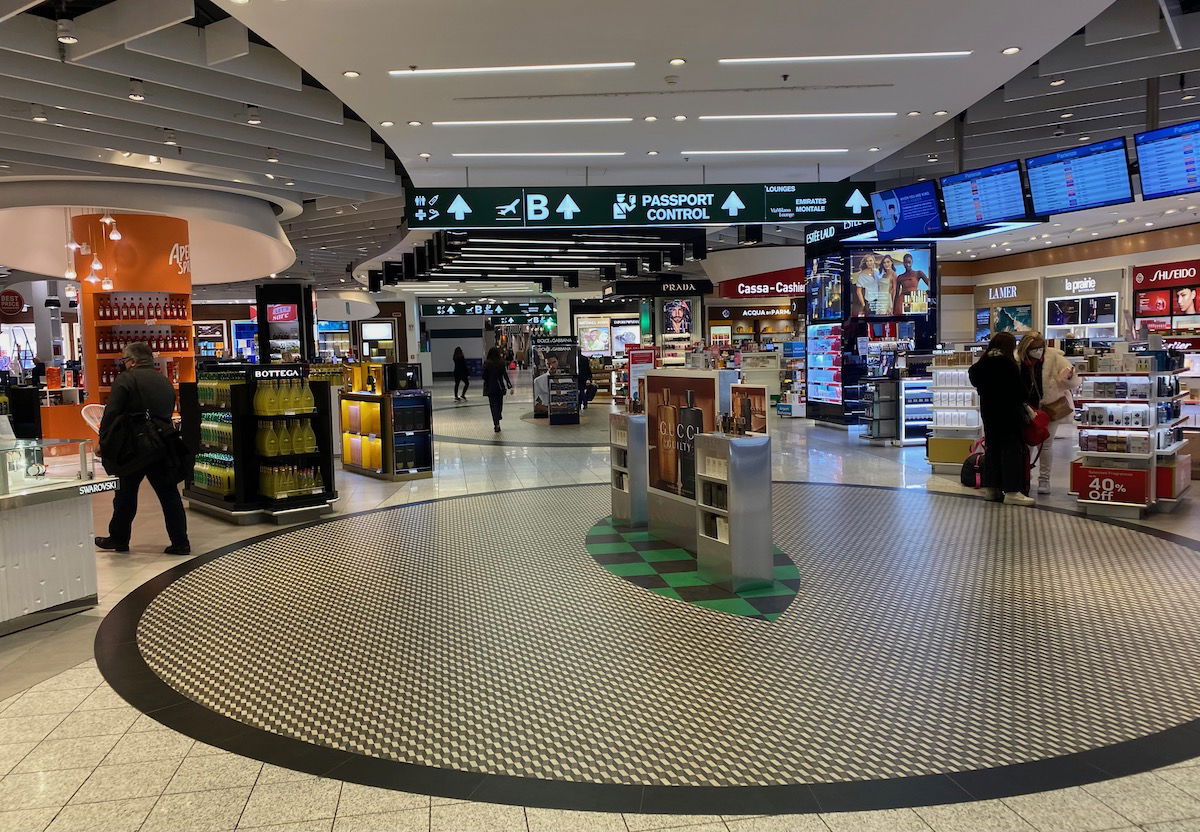 It was about a 10 minute walk to passport control. Interestingly they were only using automated kiosks for both EU and non-EU citizens, though only a couple of the kiosks were in use. Even though there were only a handful of people in front of us, it took about 10 minutes to clear. Let's just say that the facial recognition system wasn't doing a great job recognizing many passengers, so they had to be manually screened by agents.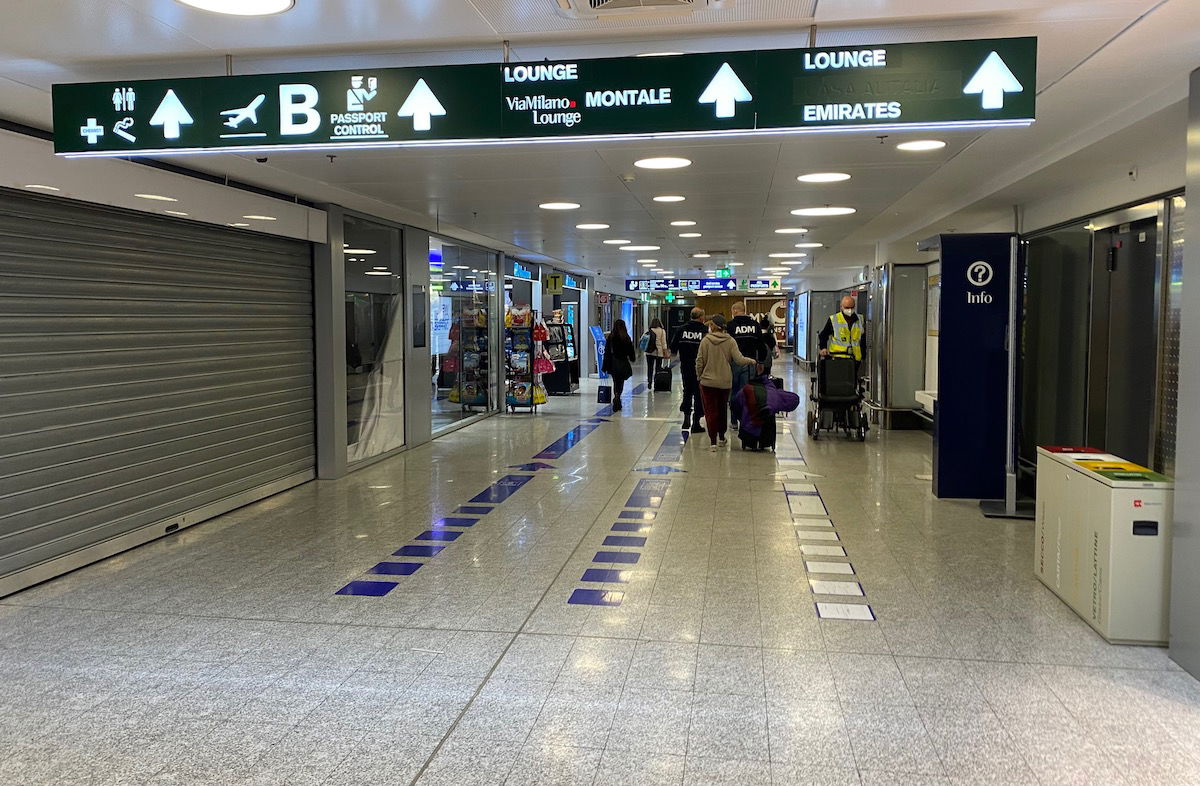 Once through passport control, it was a roughly five minute walk to gate B55, where our Qatar Airways flight would be departing from (I have a funny habit of wanting to see the gate and plane before heading to the lounge).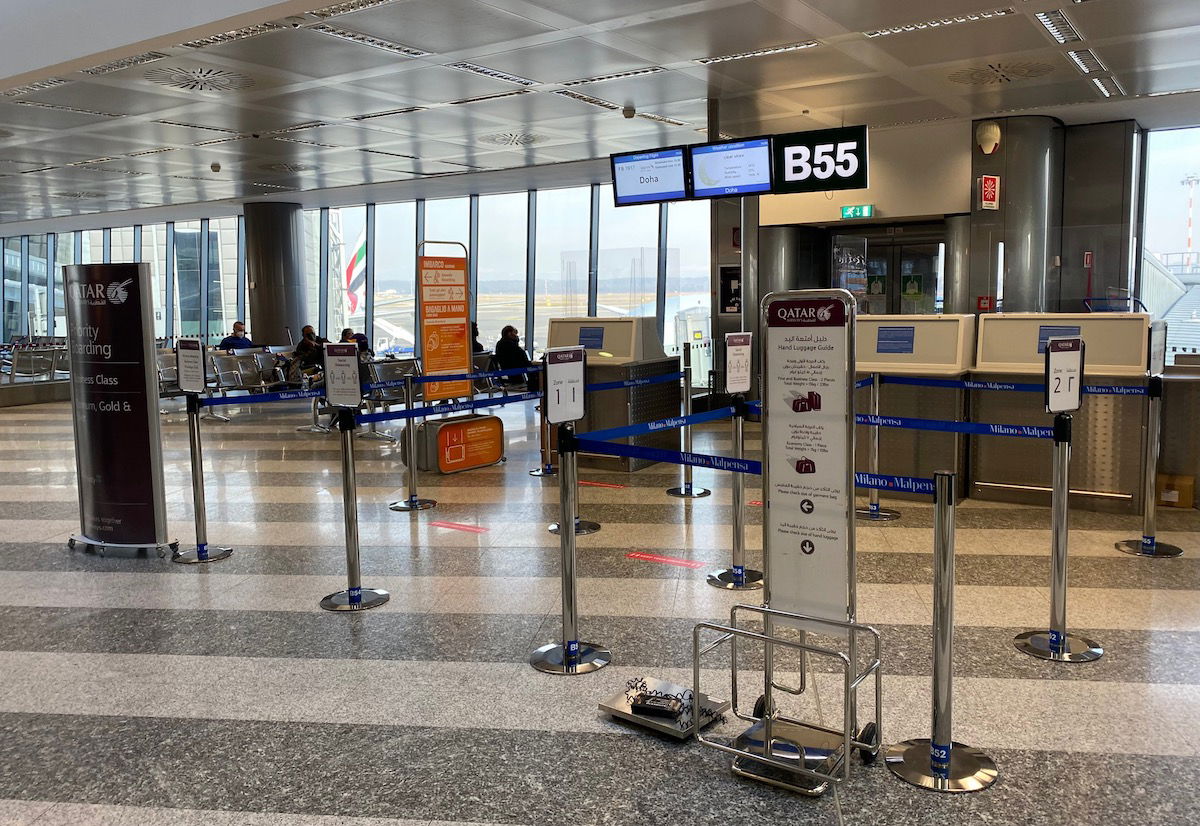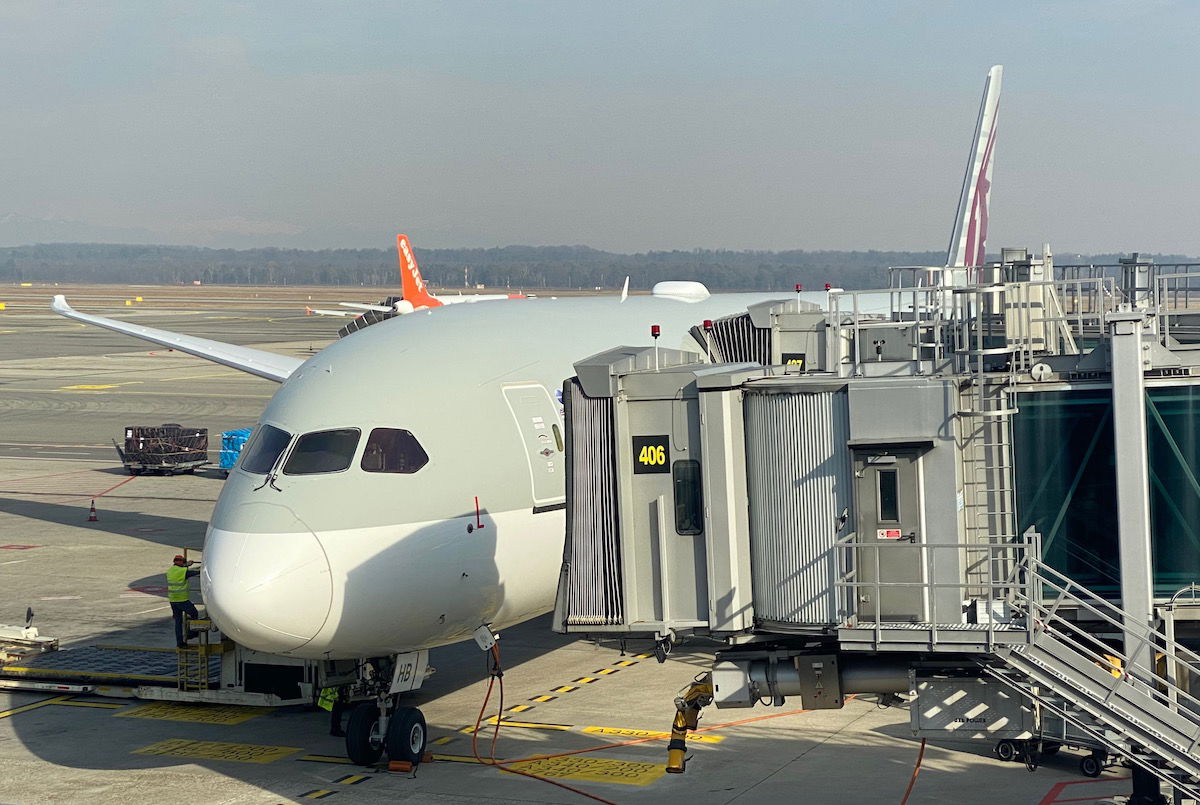 Sala Montale Lounge MXP location
Sala Montale is the contract lounge in this portion of Malpensa Terminal 1. It's used for all airlines except Emirates, which has its own lounge. Sala Montale is located airside in the non-Schengen part of the terminal, near the entrance to gates B50-59.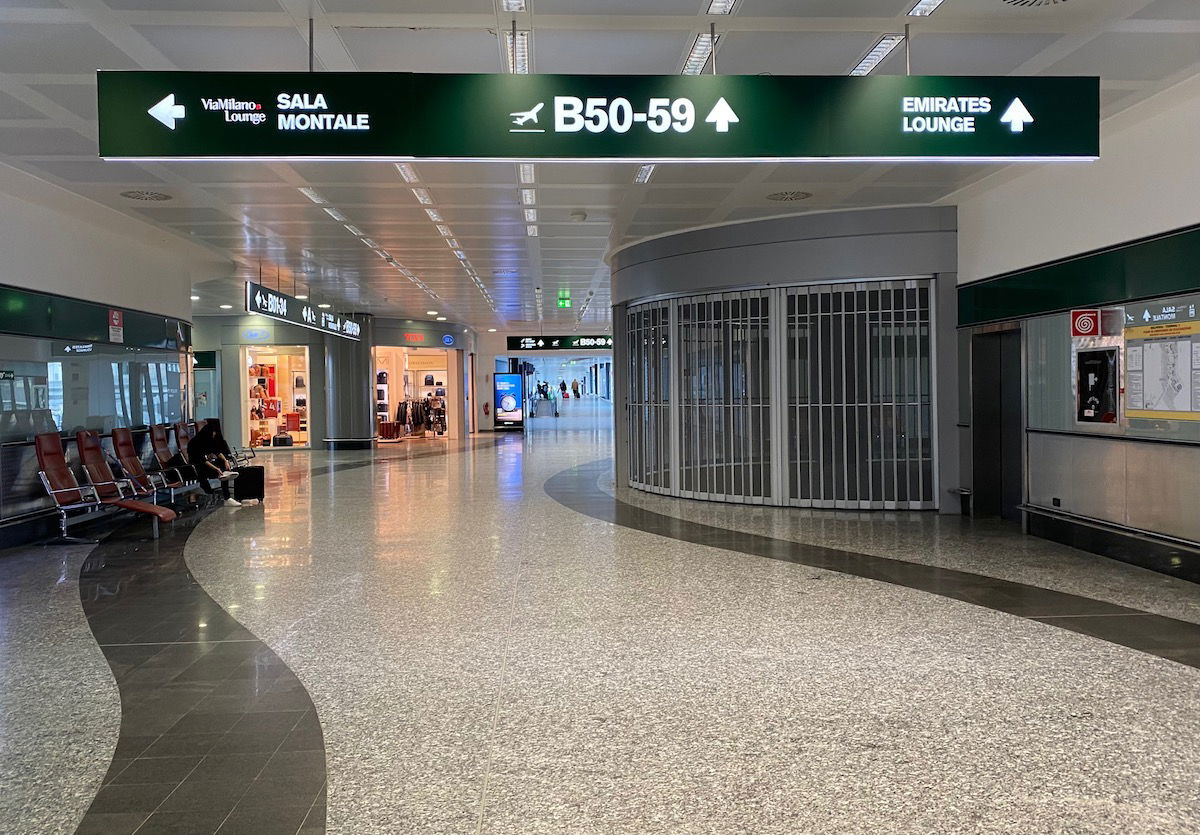 The lounge is one level above the main concourse level, and can be accessed by elevator.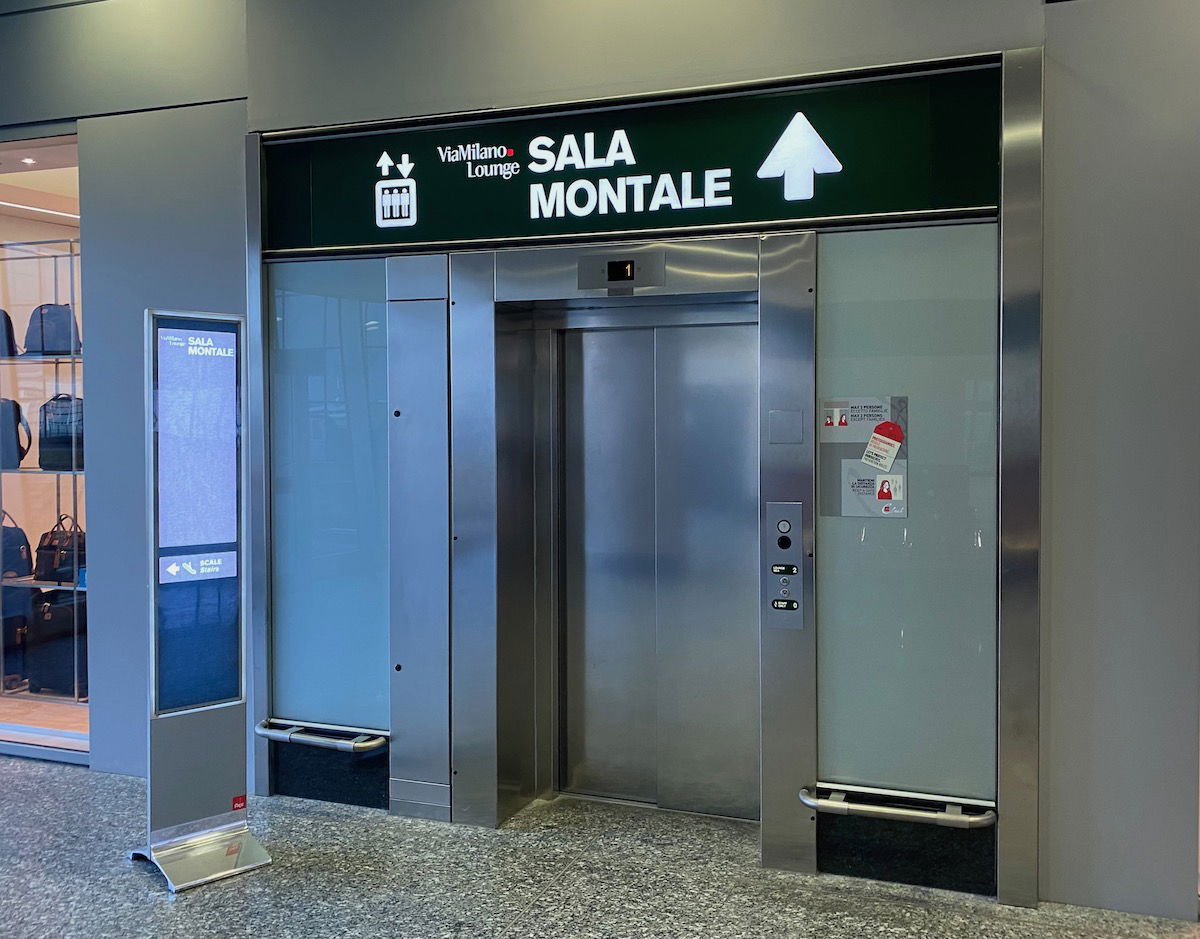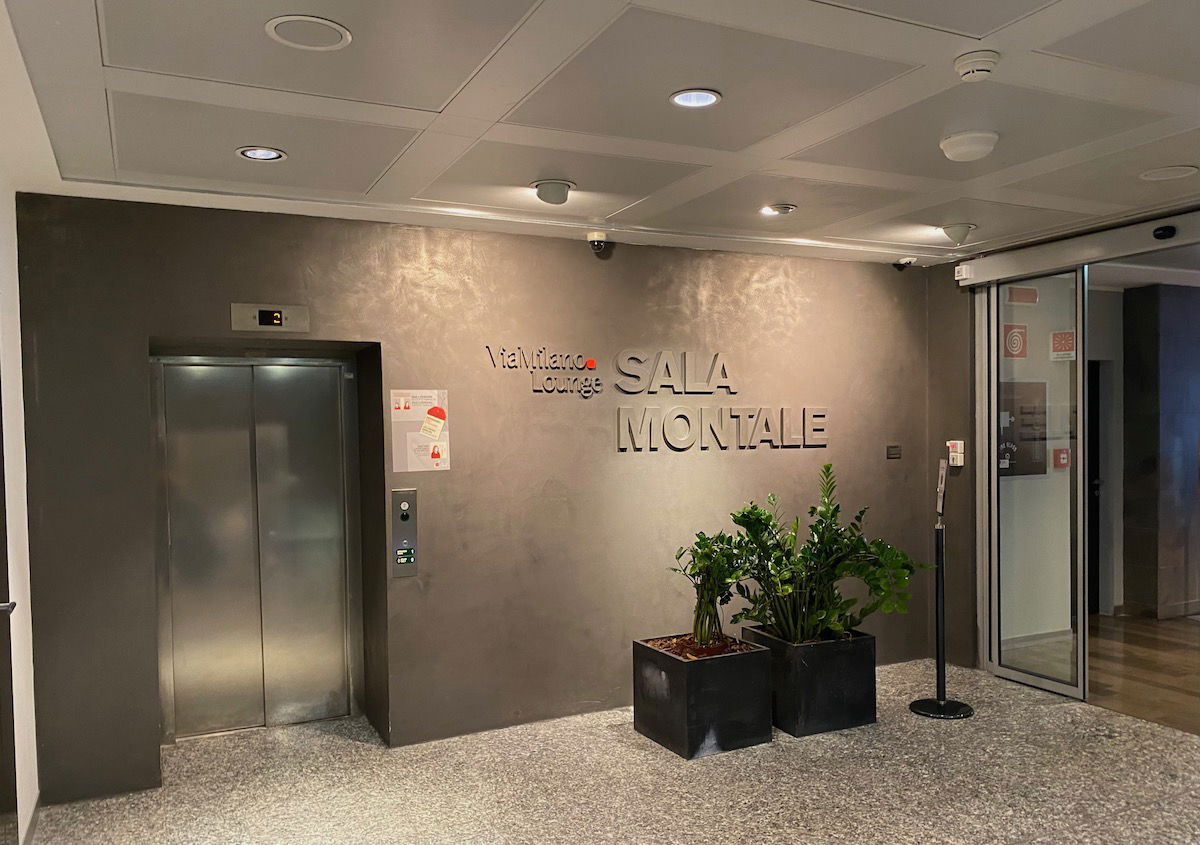 Sala Montale Lounge MXP hours & entry requirements
Sala Montale is open daily from 7AM until 10PM, covering virtually all departures from the terminal. The lounge is used for business class passengers on just about all airlines departing from this concourse (except Emirates), including everything from American to Saudia. Premium passengers can enter the lounge with an invitation.
On top of that, Sala Montale is open to Priority Pass members, so it's pretty widely accessible, especially given all the great credit cards that offer a Priority Pass membership.
Sala Montale Lounge MXP seating & layout
The Sala Montale Lounge is totally fine for a contract lounge, but also totally unremarkable. The lounge has plenty of seating, though I imagine it gets busier earlier in the day, when flights to the United States depart.
Inside the entrance to the lounge is a sitting area with some leather chairs arranged around a coffee table.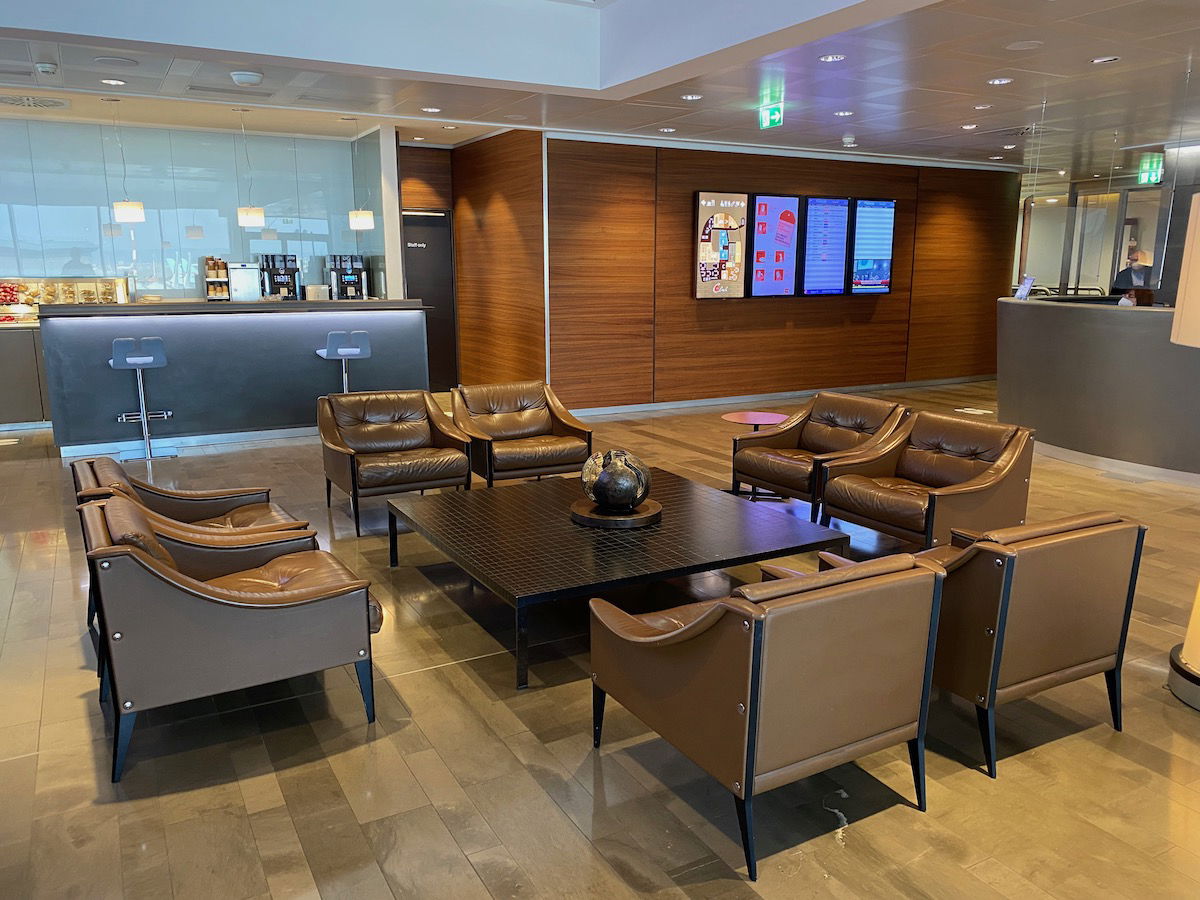 The lounge has floor-to-ceiling windows. Just inside the entrance and to the left is an area with a bunch of lounge chairs arranged around tables.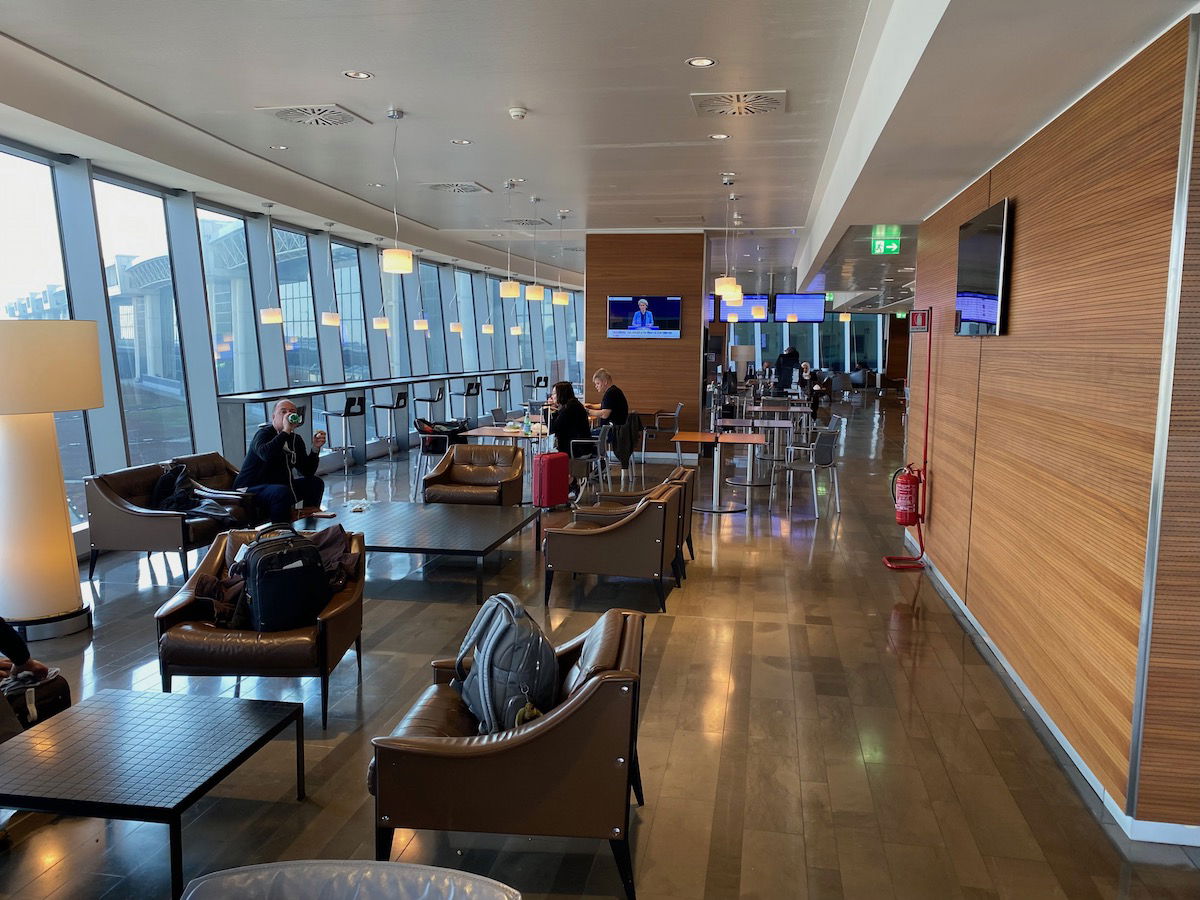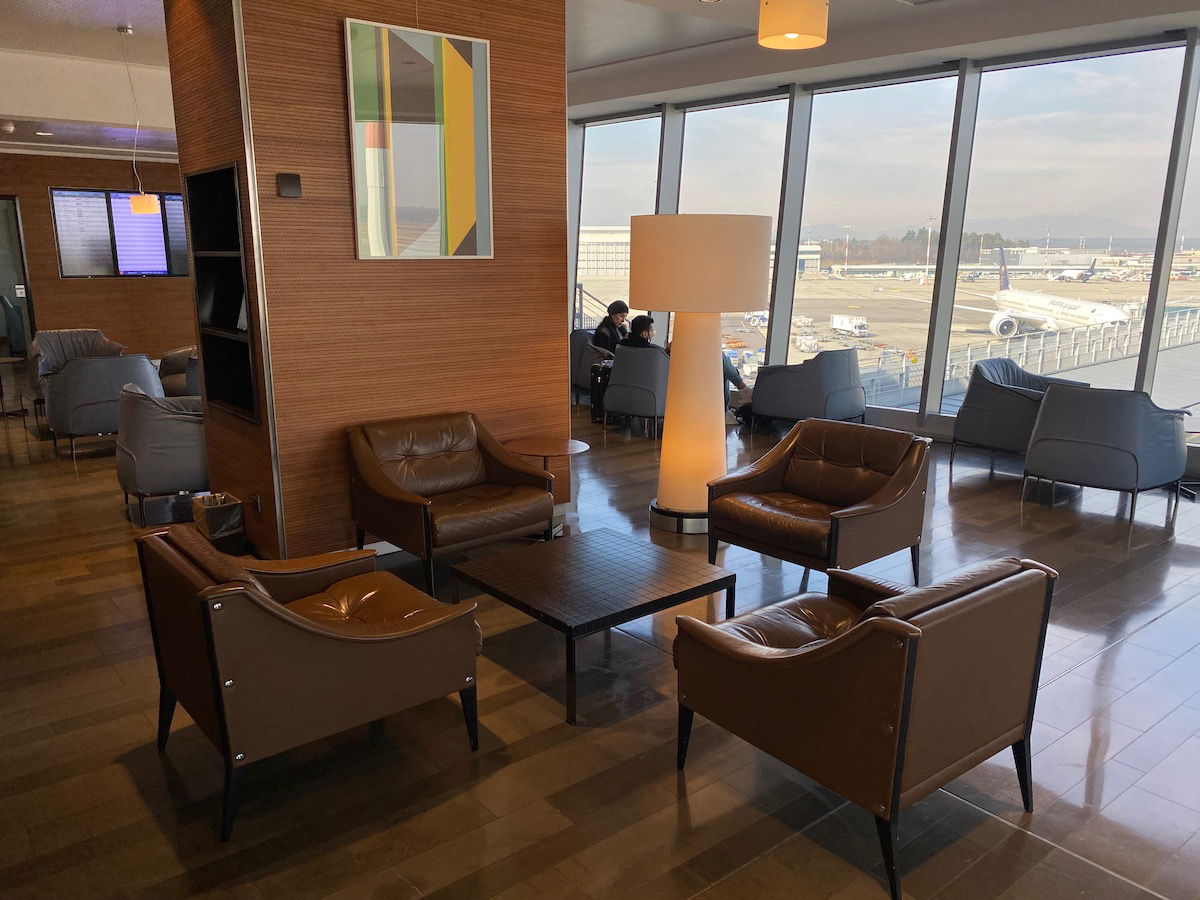 The center part of the lounge has cafeteria-style seating, with some of the tables having plexiglass shields so that they can (presumably) be used by two parties.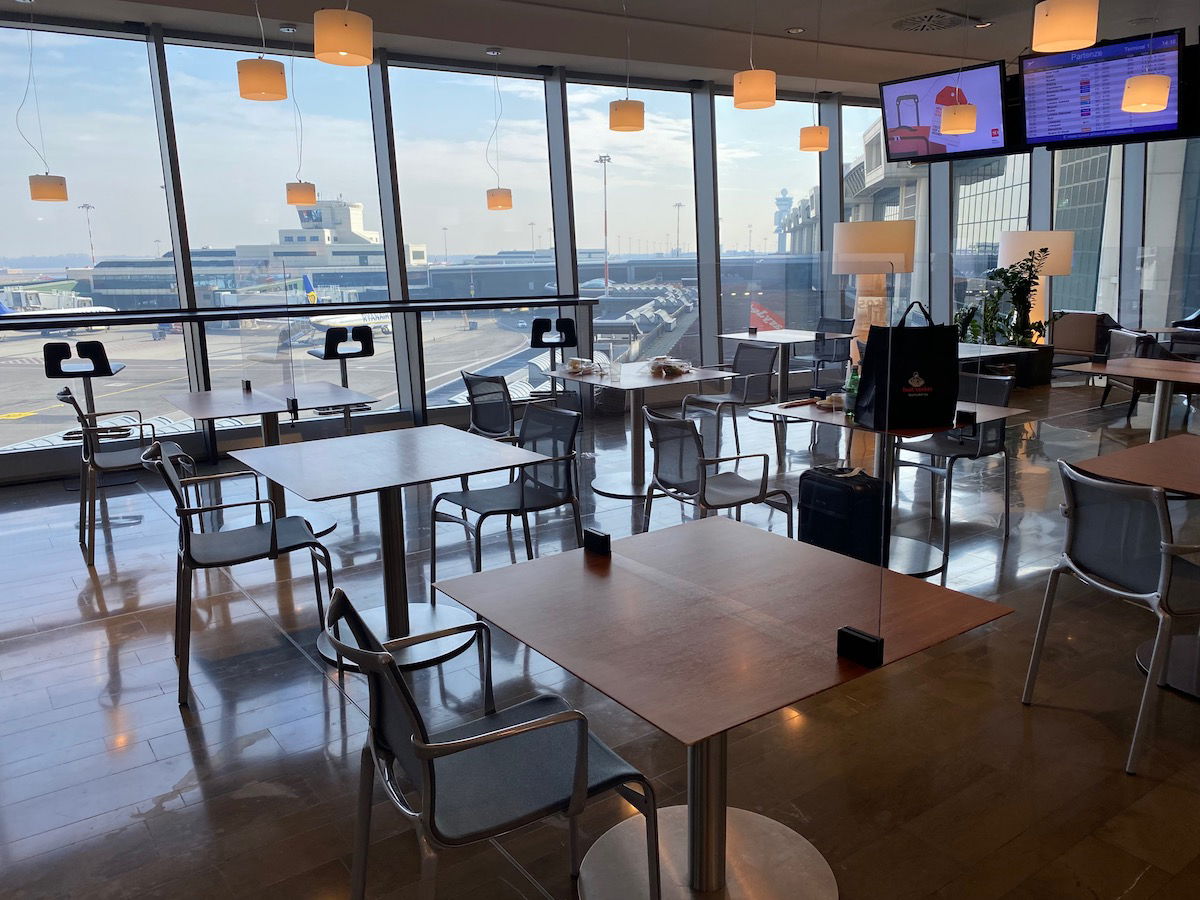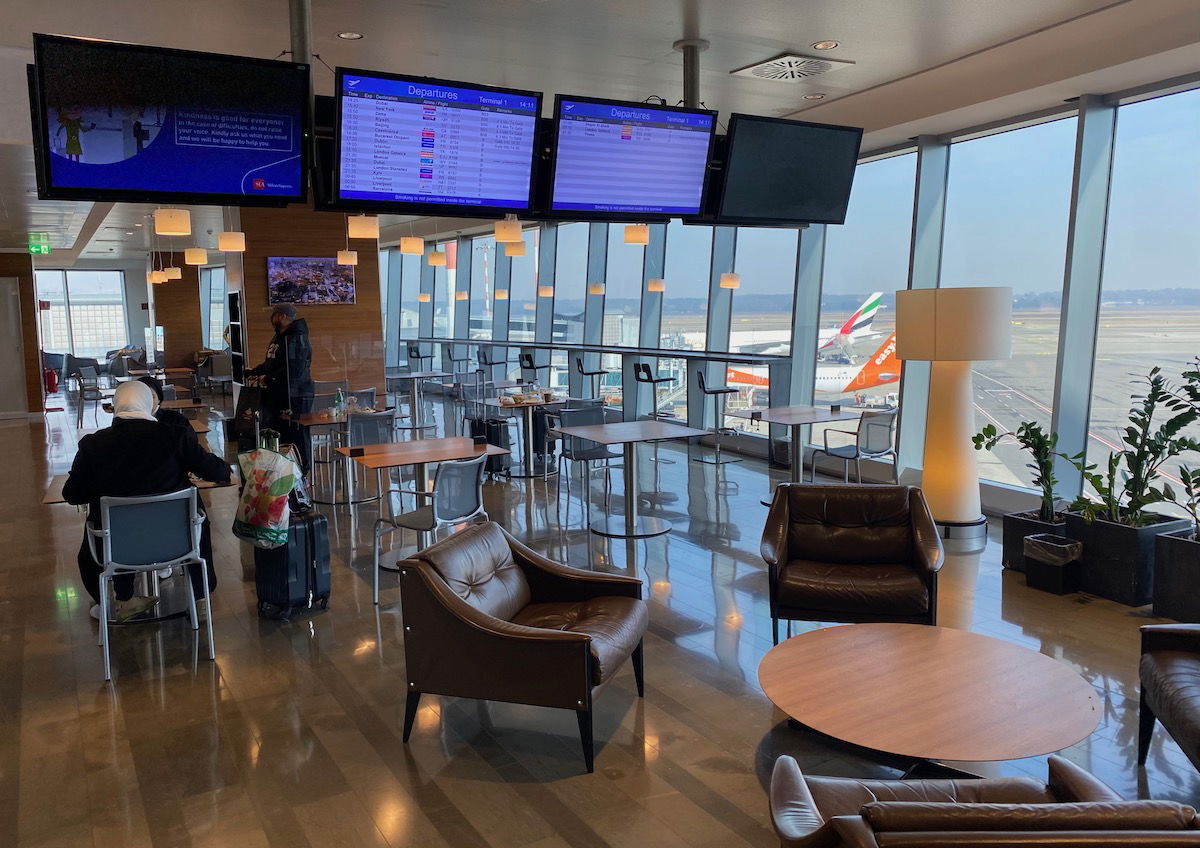 There's also lots of seating overlooking the apron, which makes for some great views.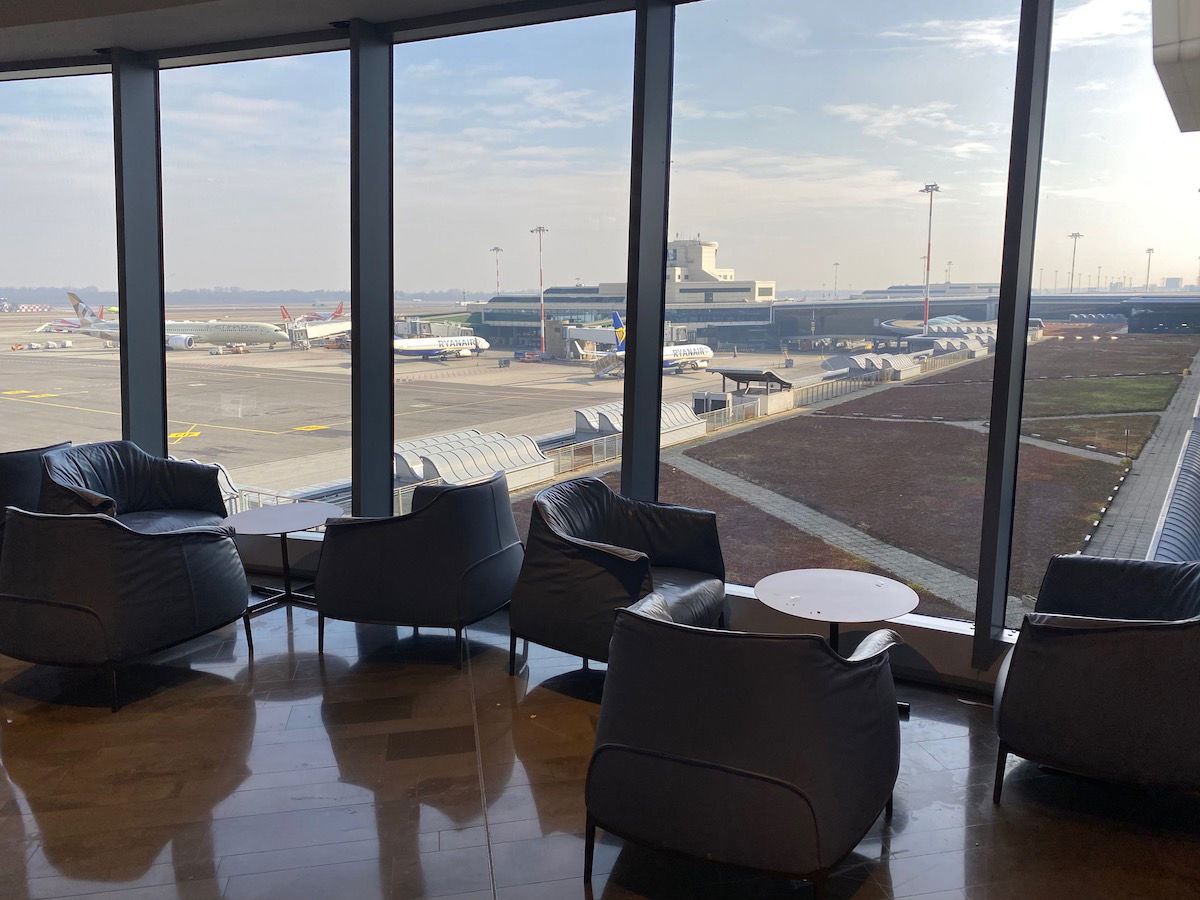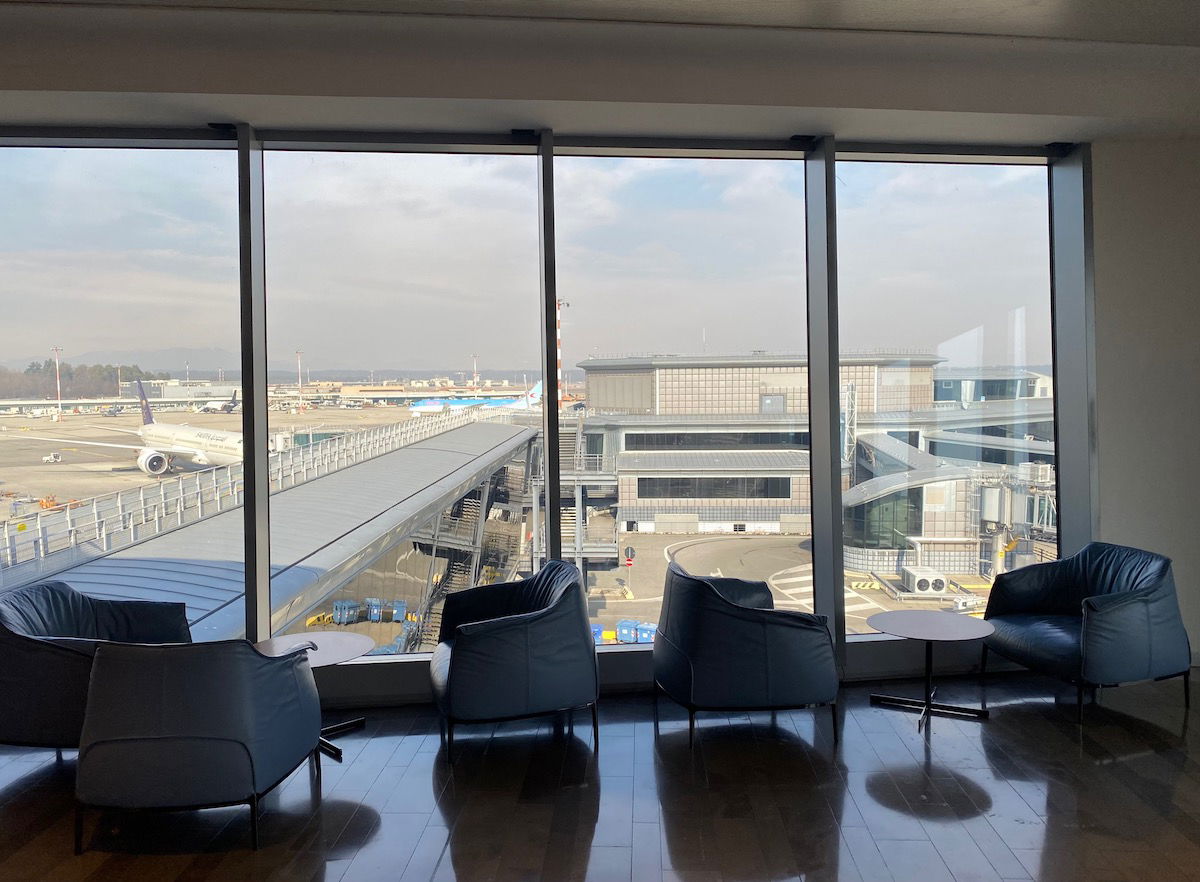 Then in the back corner of the lounge was some more seating, which is where we sat, since it was quietest.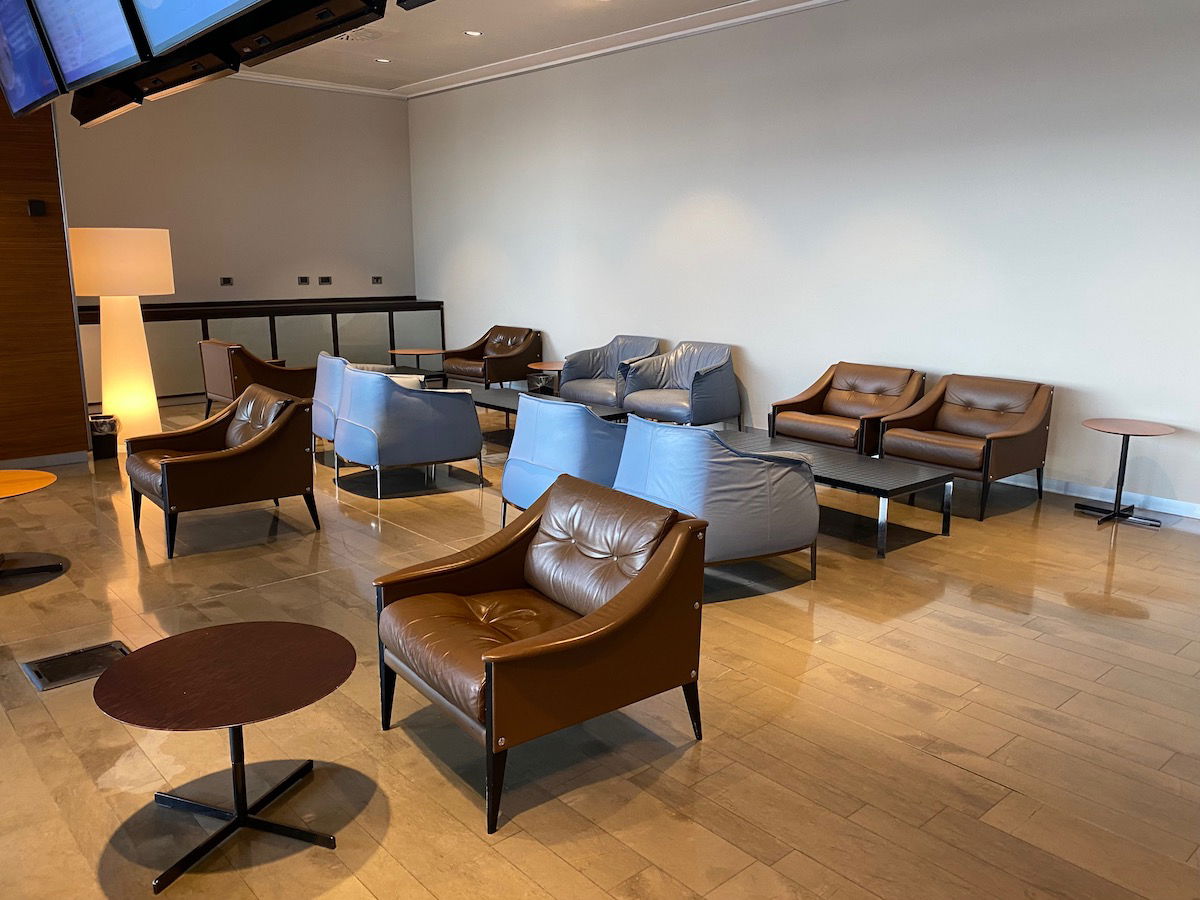 Sala Montale Lounge MXP food & drinks
Sala Montale Lounge has a central buffet near the entrance, and it's entirely self-serve.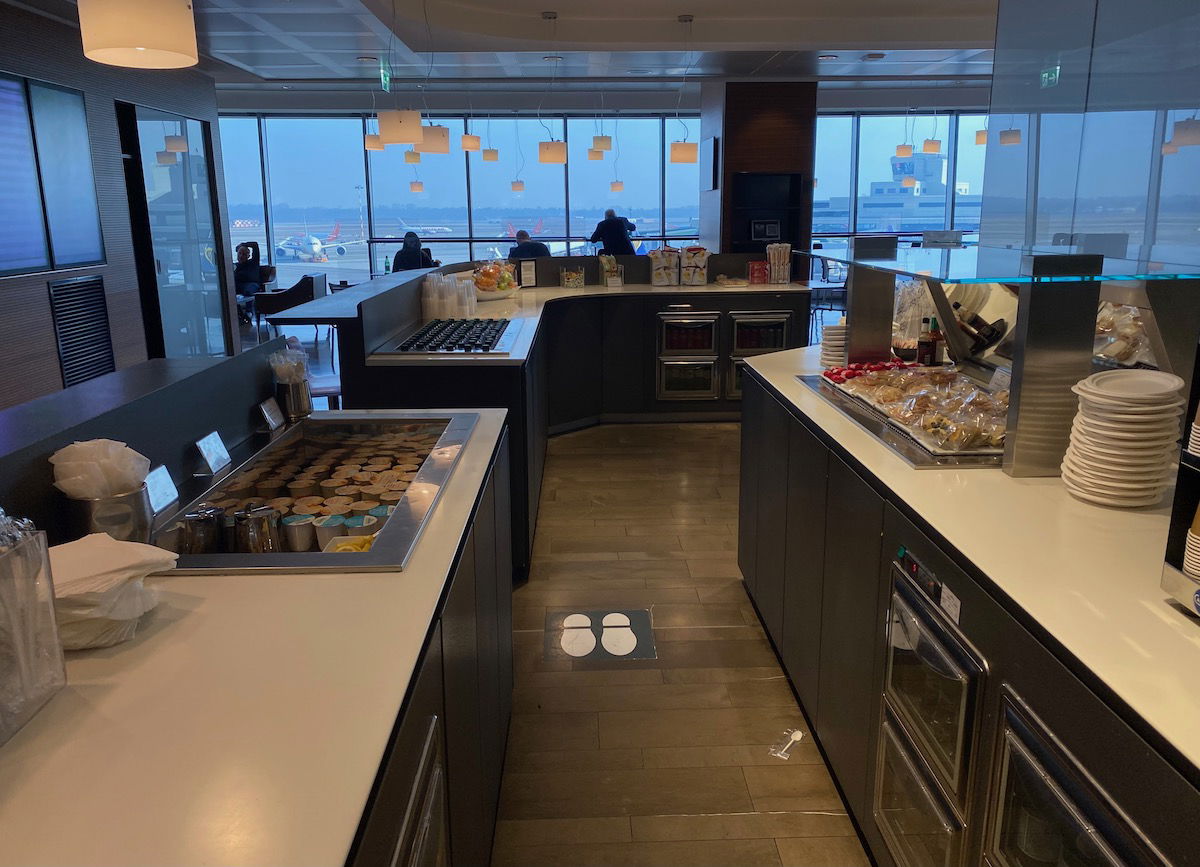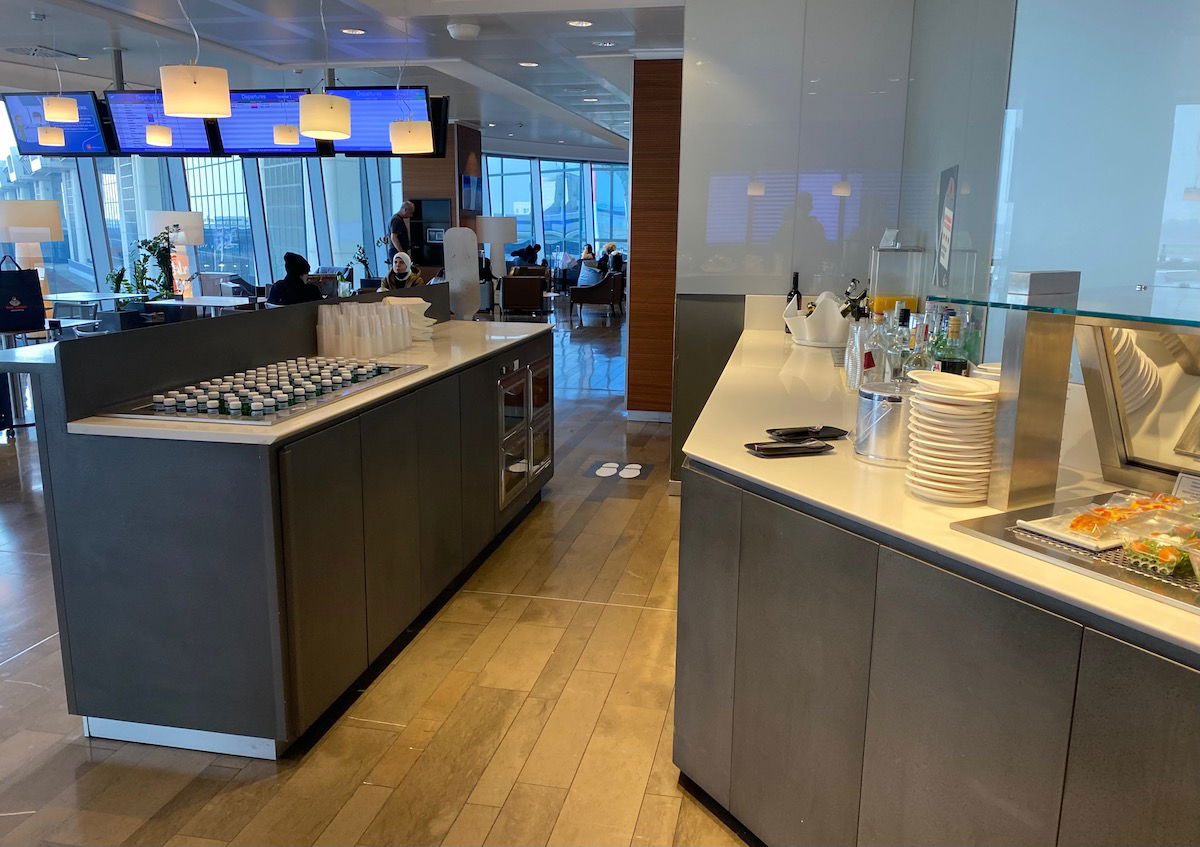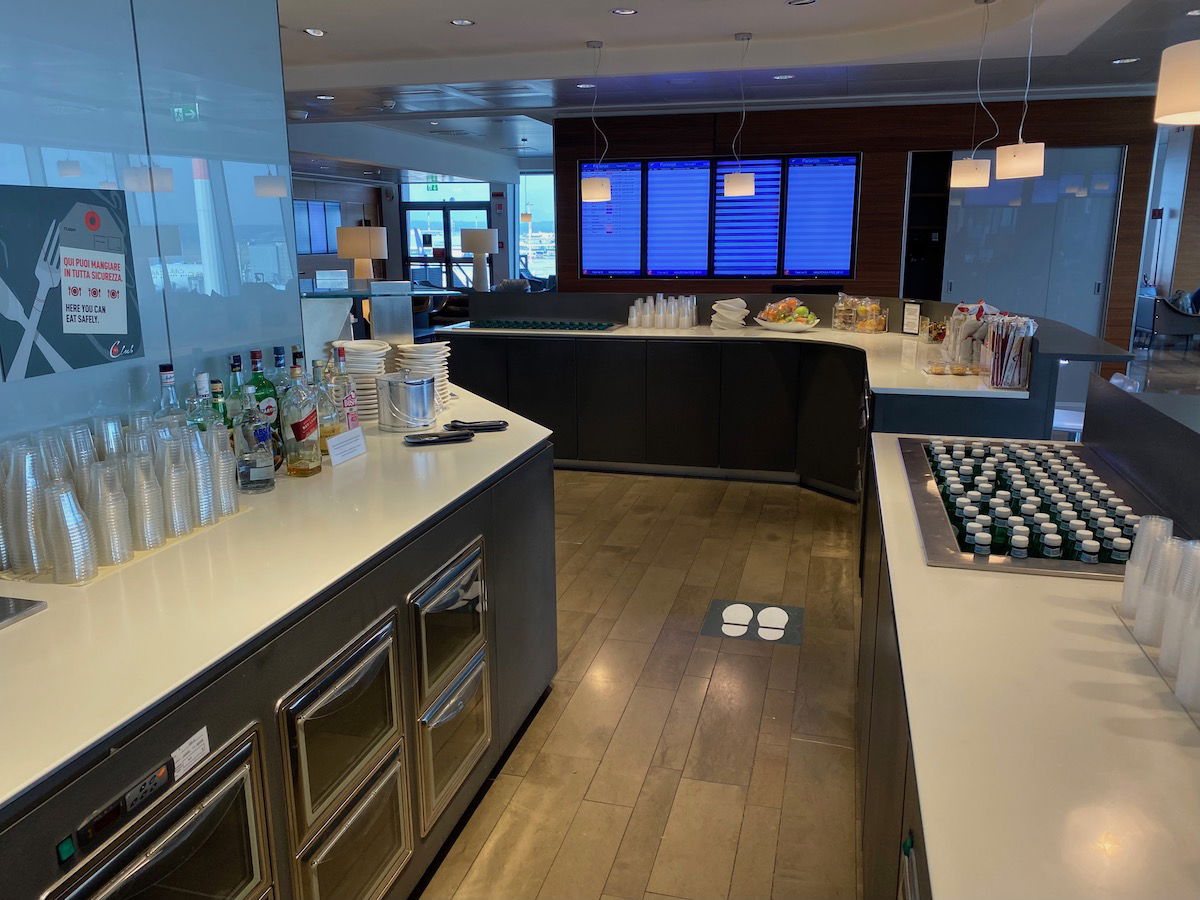 Everything is individually wrapped, but the quality was better than I was expecting. There were a variety of fresh options, including salads and sandwiches.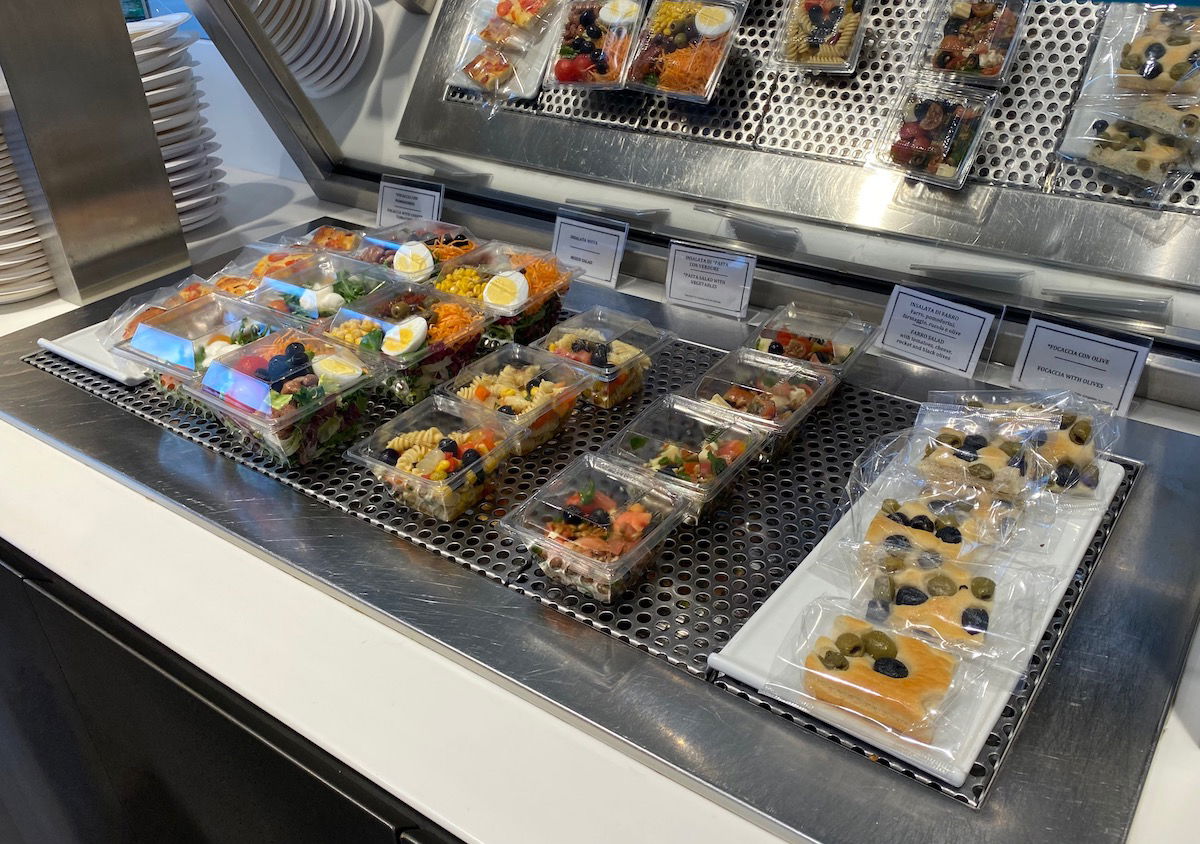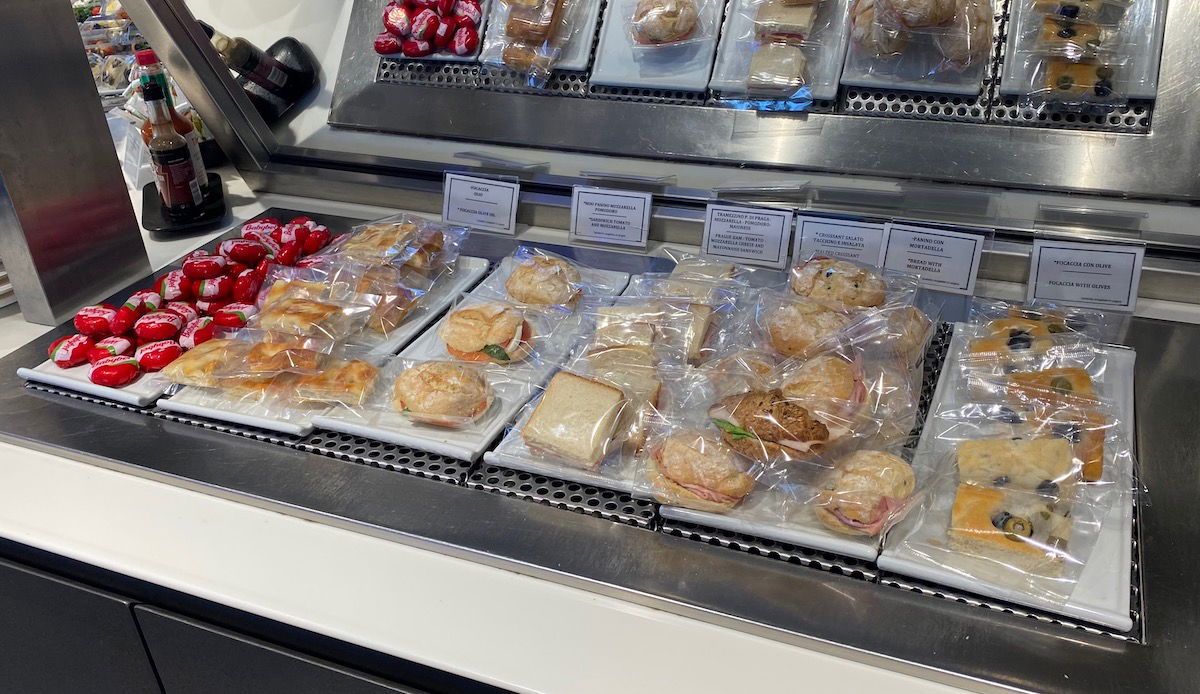 There was also fresh fruit and yogurt, as well as packaged chips, crackers, sweets, and more.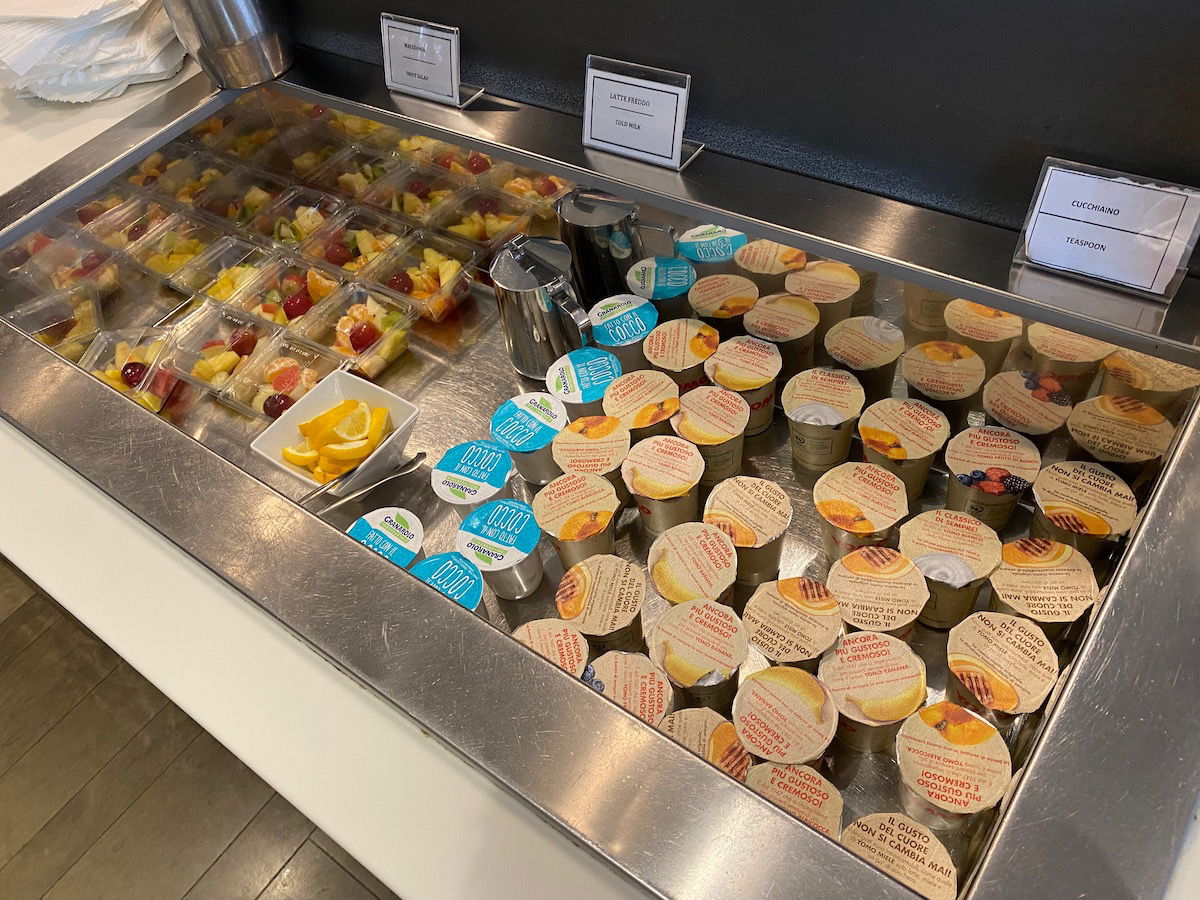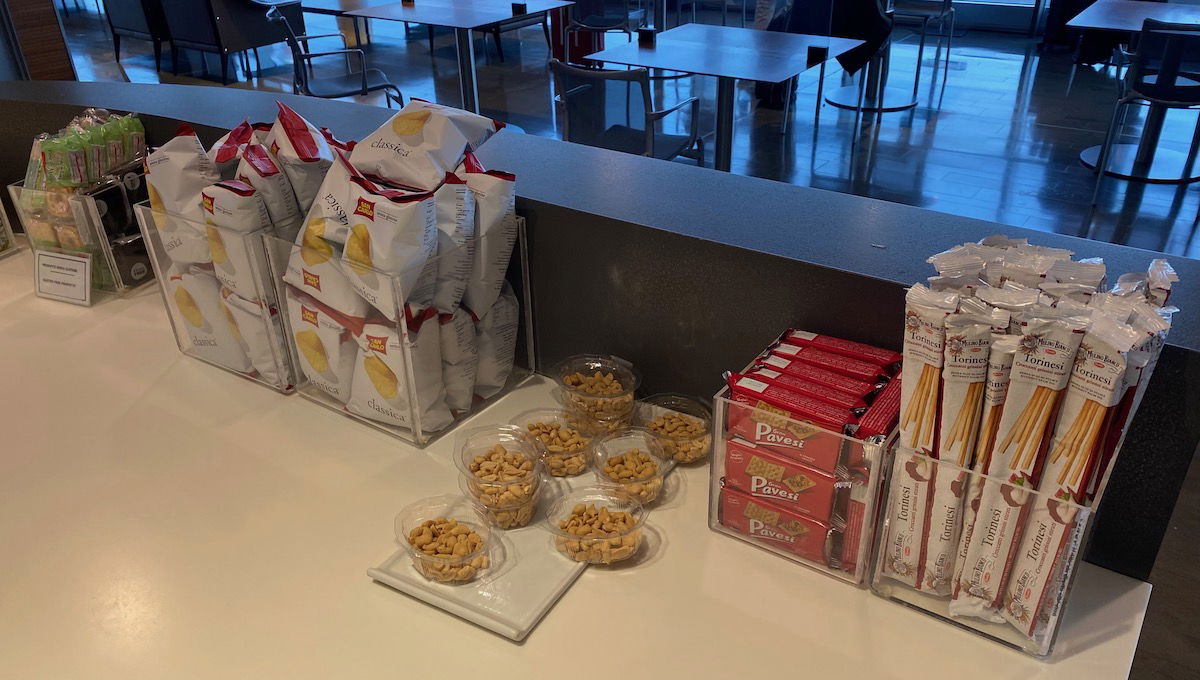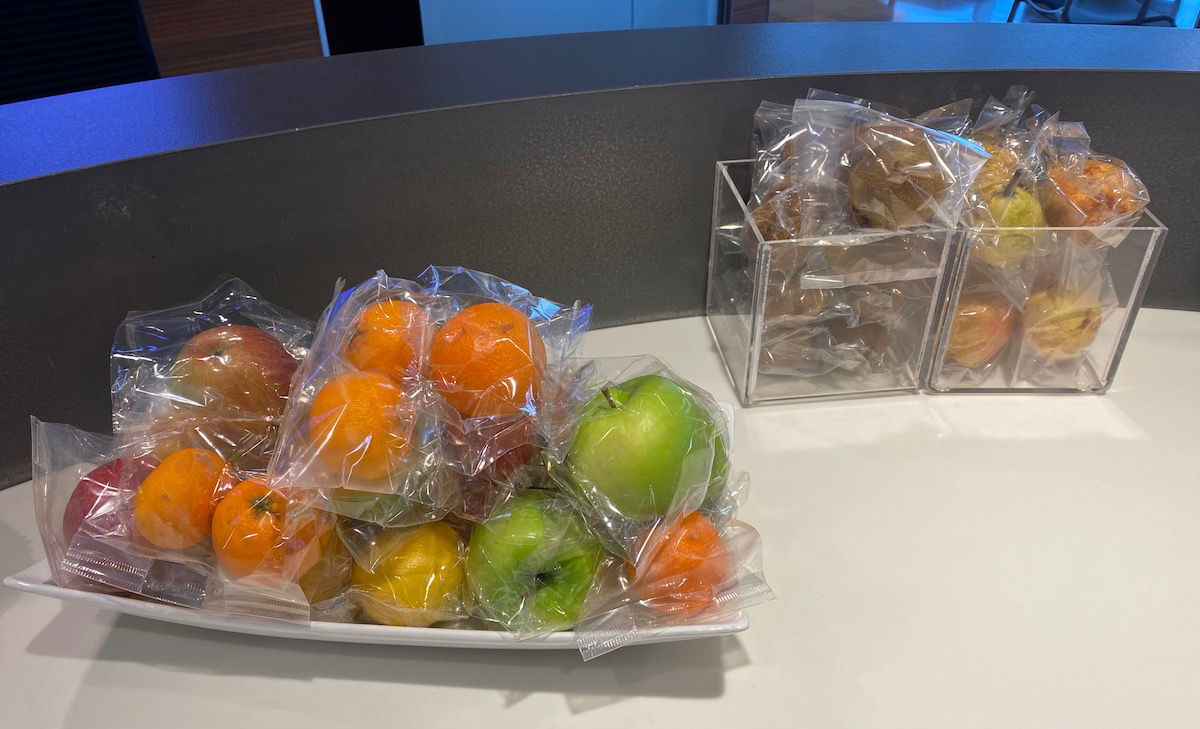 In terms of the drink selection, there was a variety of self-serve liquor and wine. There was nothing high-end, but the selection wasn't bad for a contract lounge.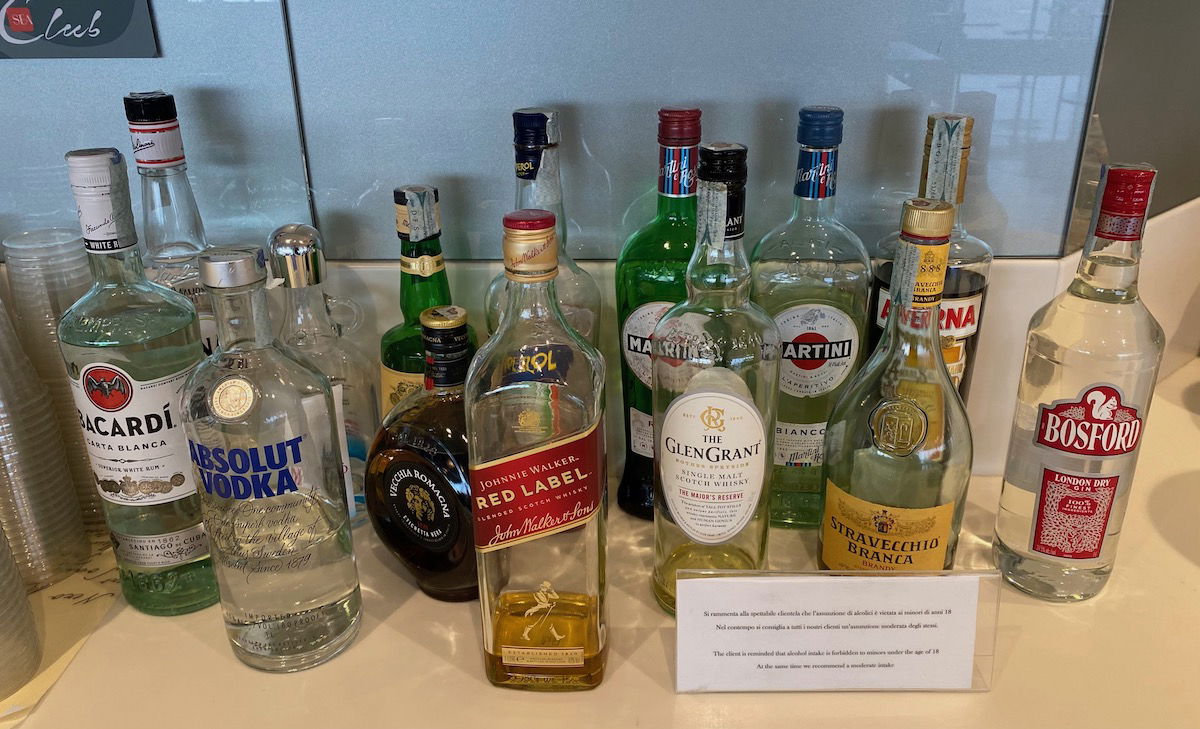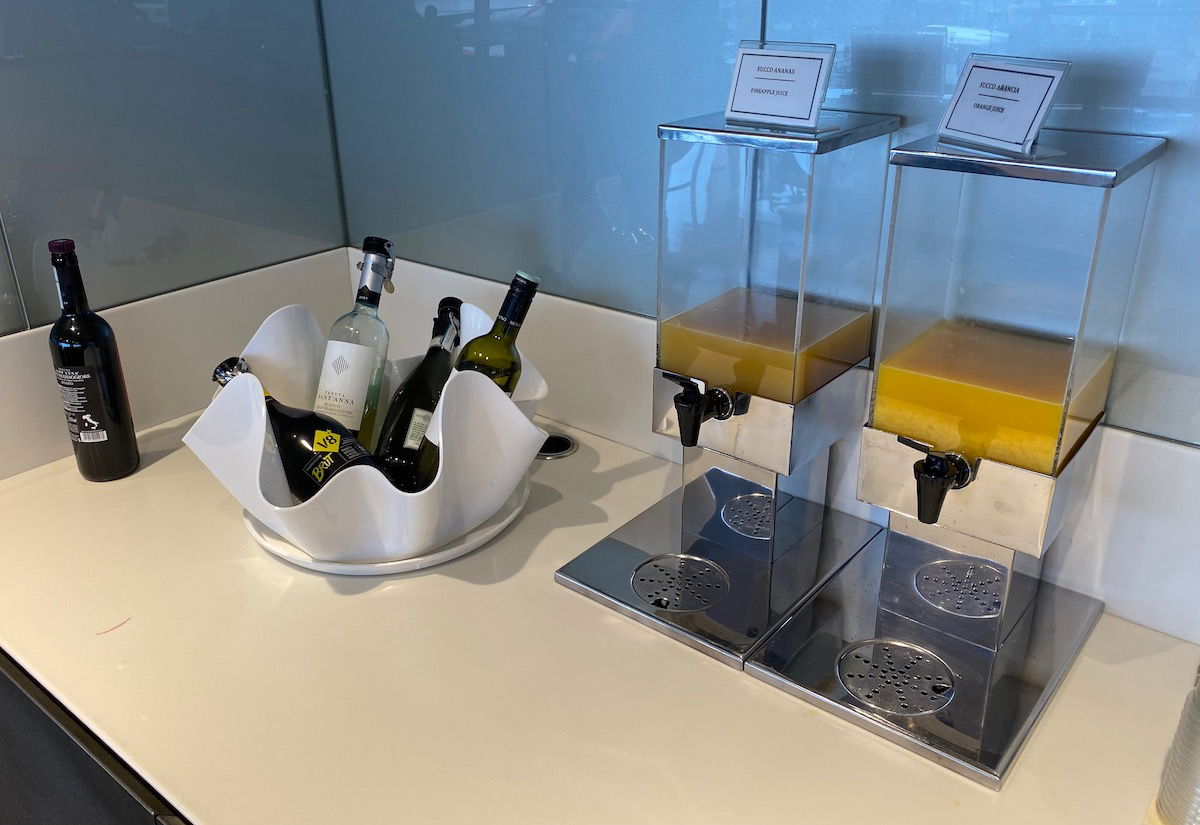 There were also soda can, and still and sparkling bottled water.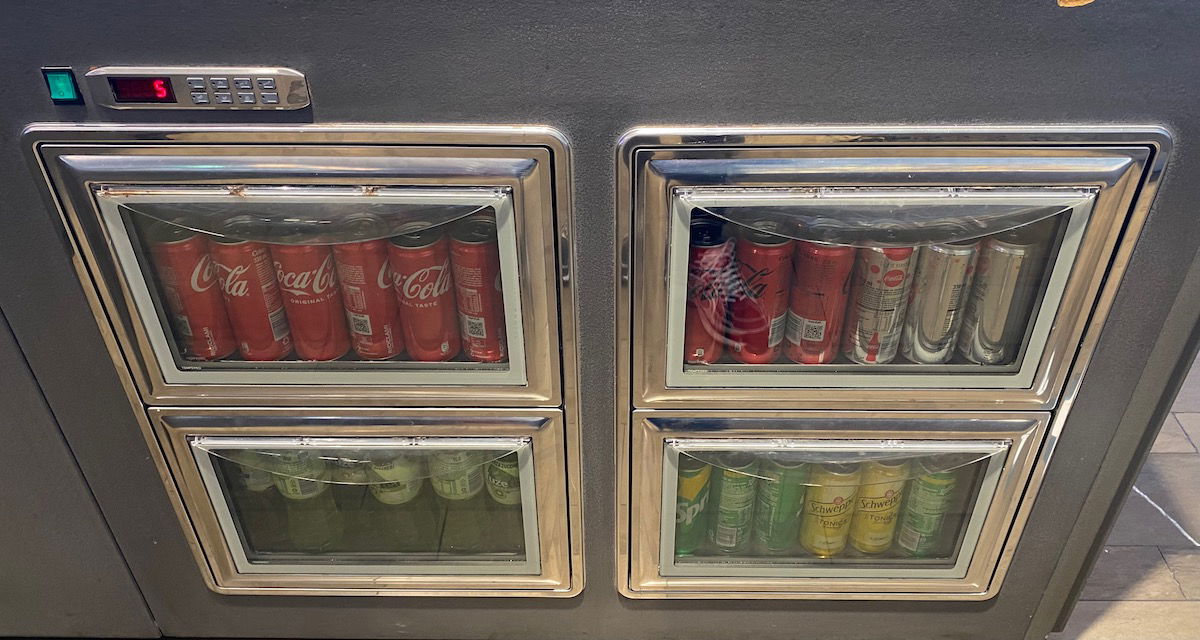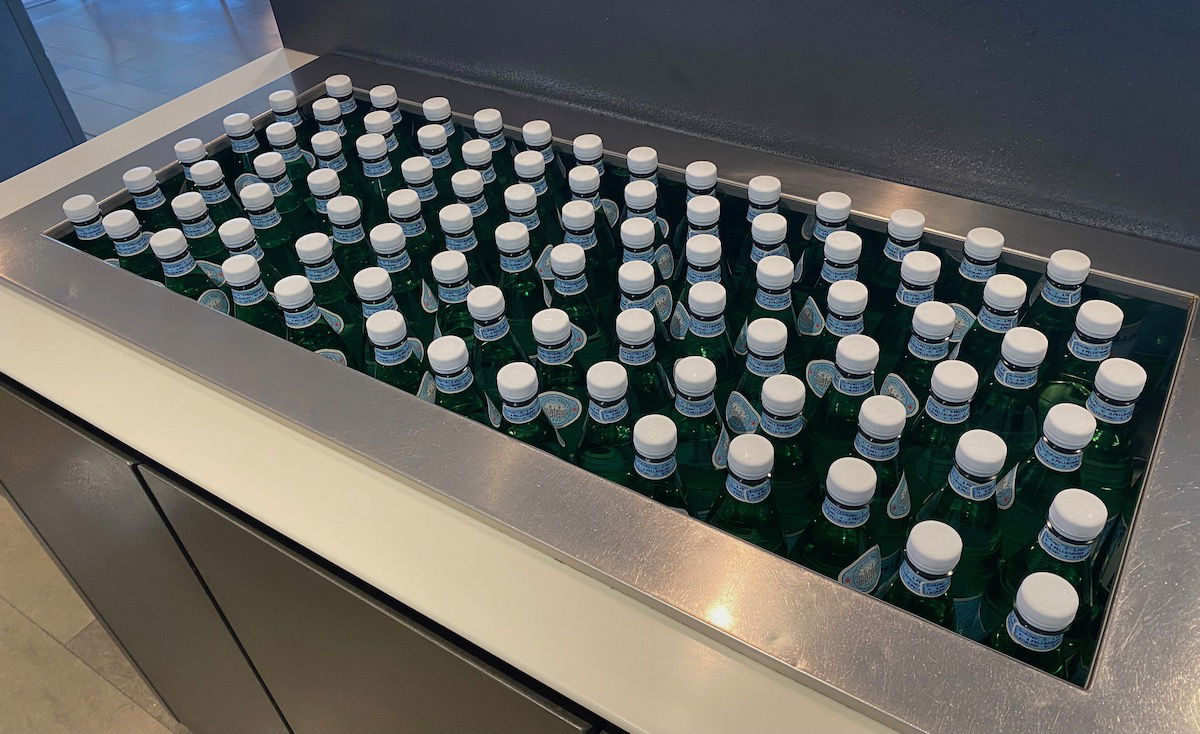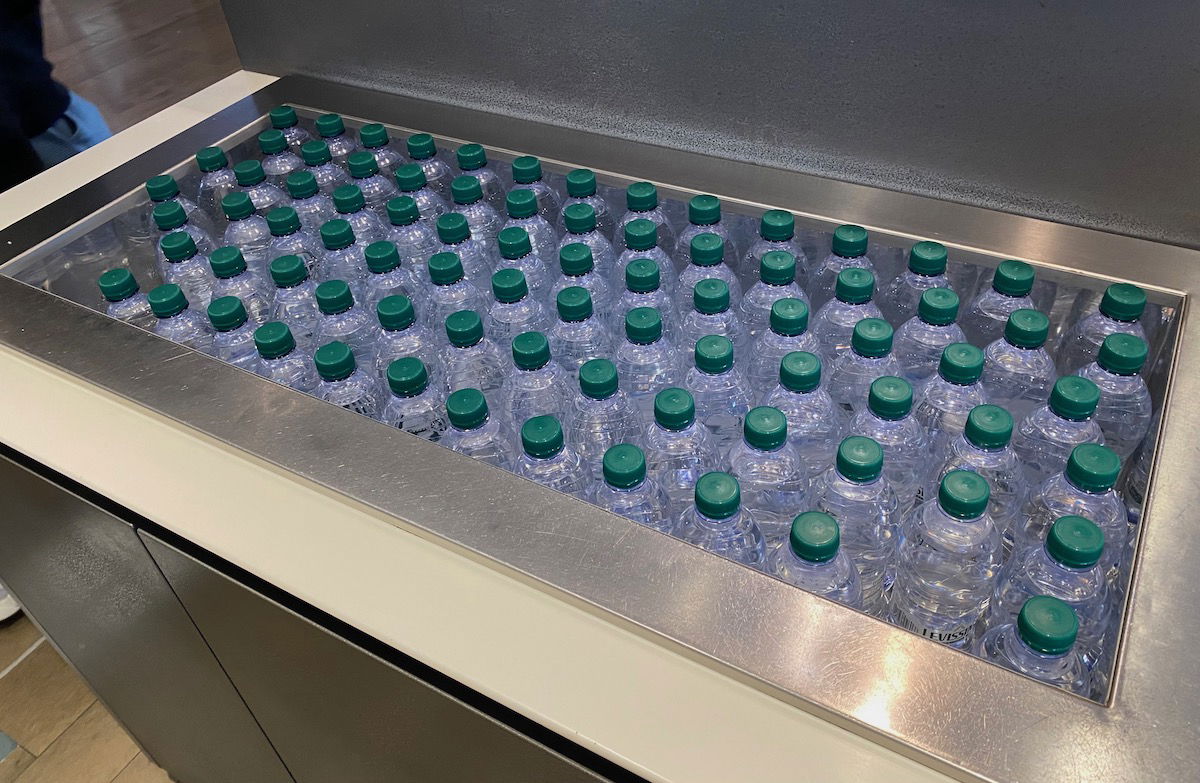 Lastly, there was a coffee machine and a tea selection.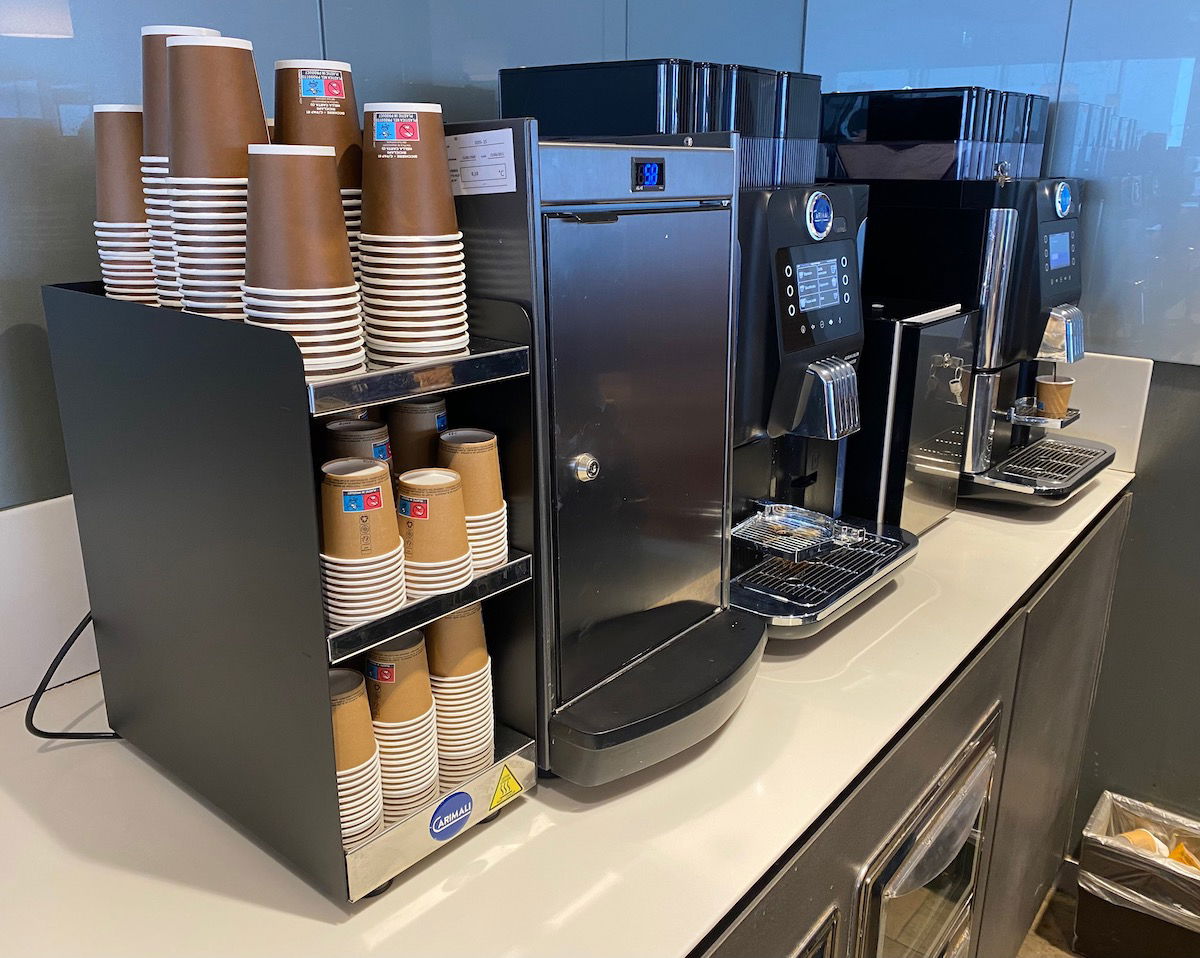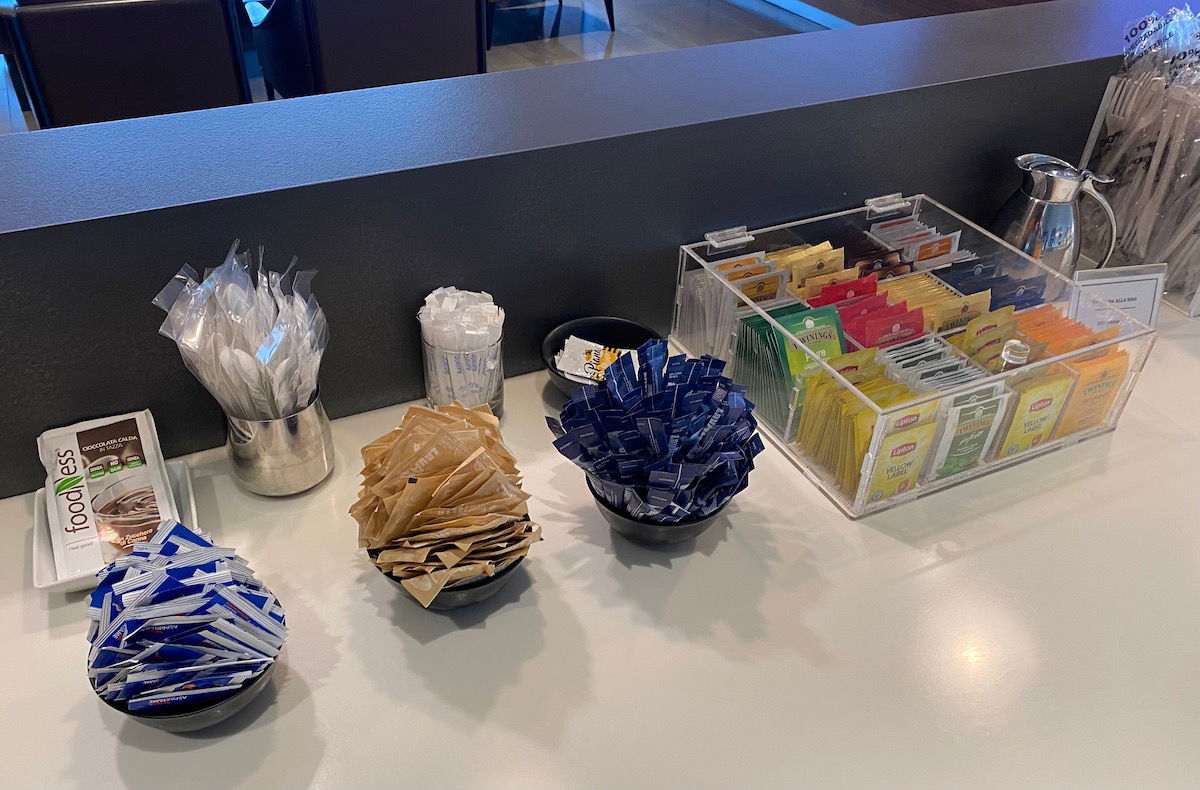 Sala Montale Lounge MXP bathrooms
Sala Montale's bathrooms were back near the entrance. There were separate male and female restrooms, though the toilets themselves were in private rooms with sinks.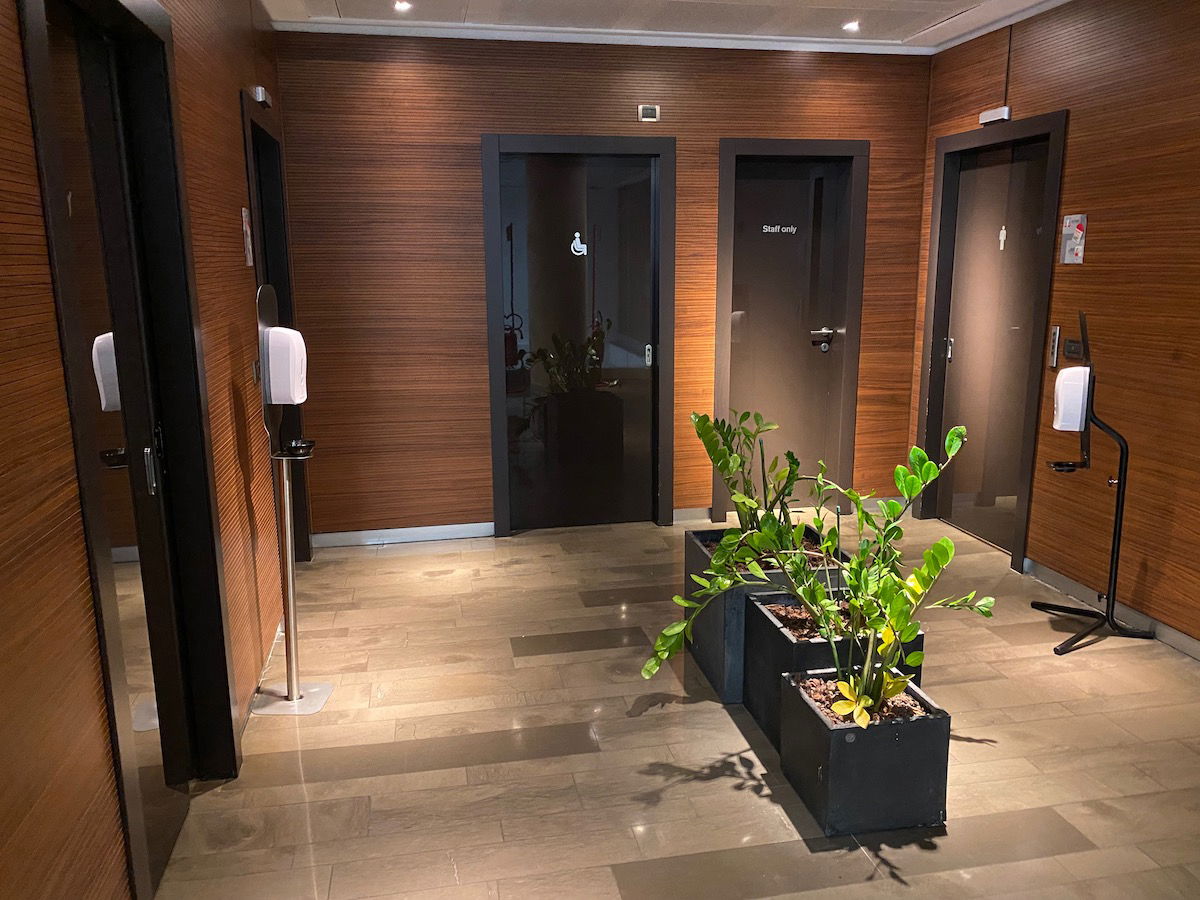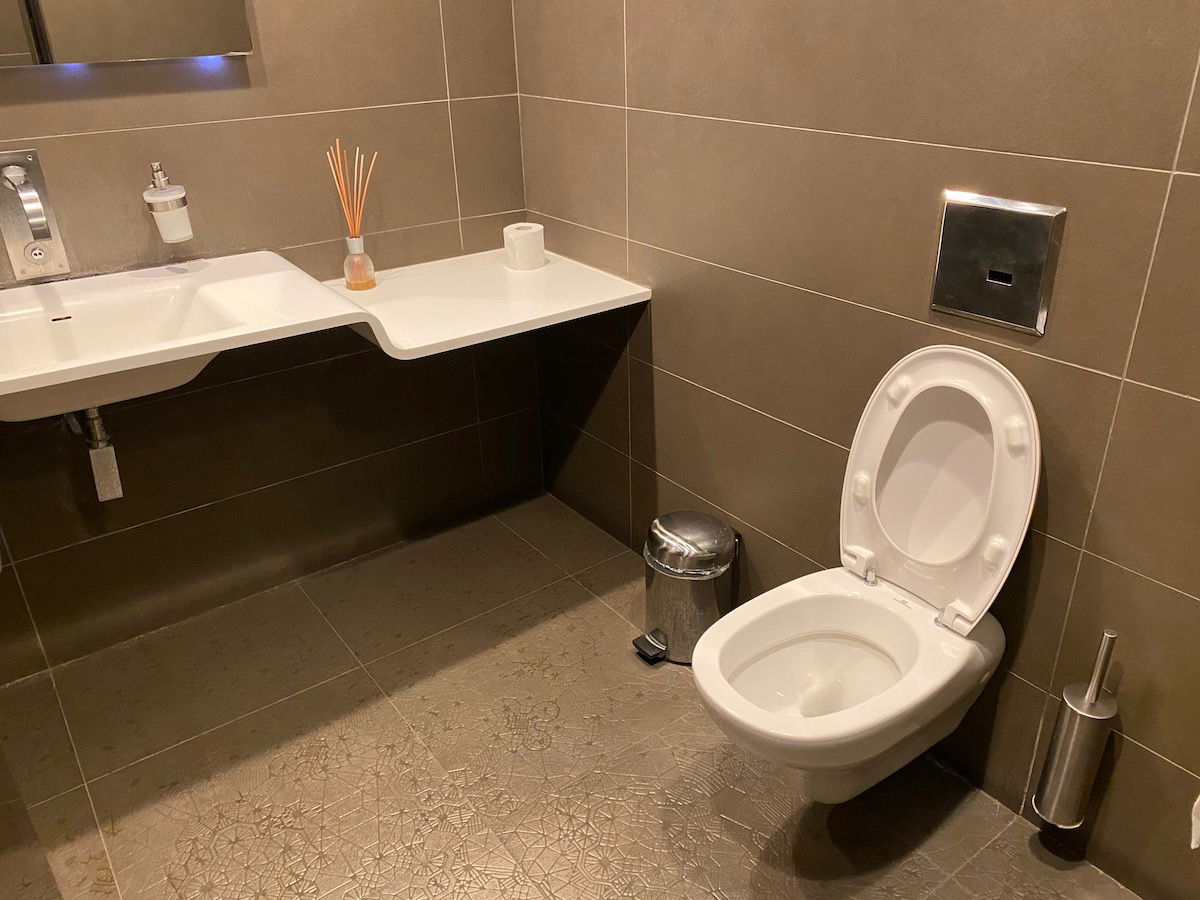 The lounge also had a family room, though it was out of order.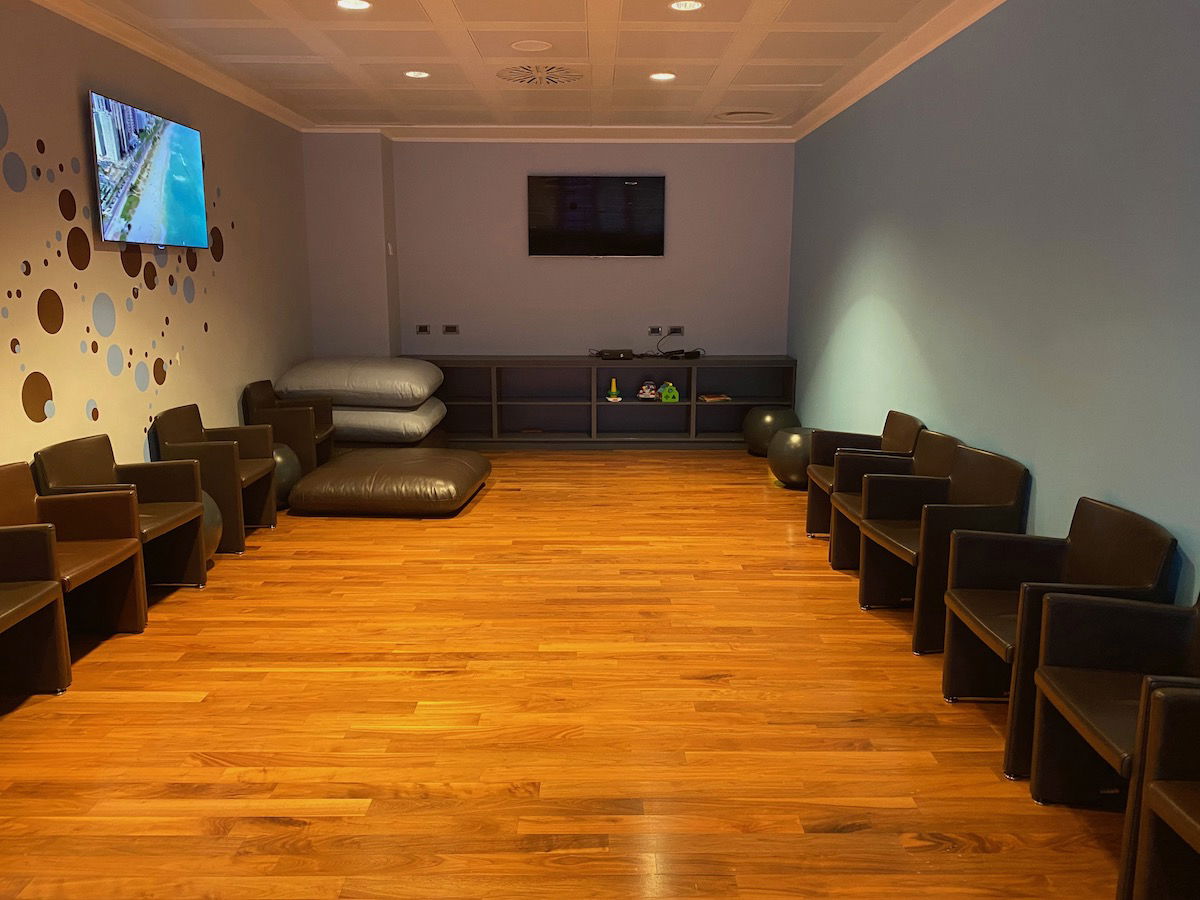 Bottom line
Sala Montale Lounge at Milan Malpensa Airport is the contract lounge used by several airlines. The reality is that there aren't any other lounge options in the terminal (unless you're flying Emirates, in which case you should use that lounge, since it's much better), so you don't really have much of a choice.
Sala Montale Lounge is okay, with great views and a fairly good selection of food and drinks. But other than that, there's not much to get excited about here…
If you've visited Sala Montale Malpensa, what was your experience like?