After a lovely two days in Madrid, it was time to start our journey to Oman. This involved first flying from Madrid to Milan on Iberia (we decided to add a connection in Milan so that I could review Qatar Airways' Boeing 787-9 between Milan and Doha). I'll review Iberia's A320 business class in the next installment, but first wanted to review Iberia's Schengen lounge at Madrid Airport.
Iberia business class check-in & security Madrid Airport
We arrived at Madrid Airport (MAD) at around 9:30AM, two hours ahead of our 11:30AM flight to Milan.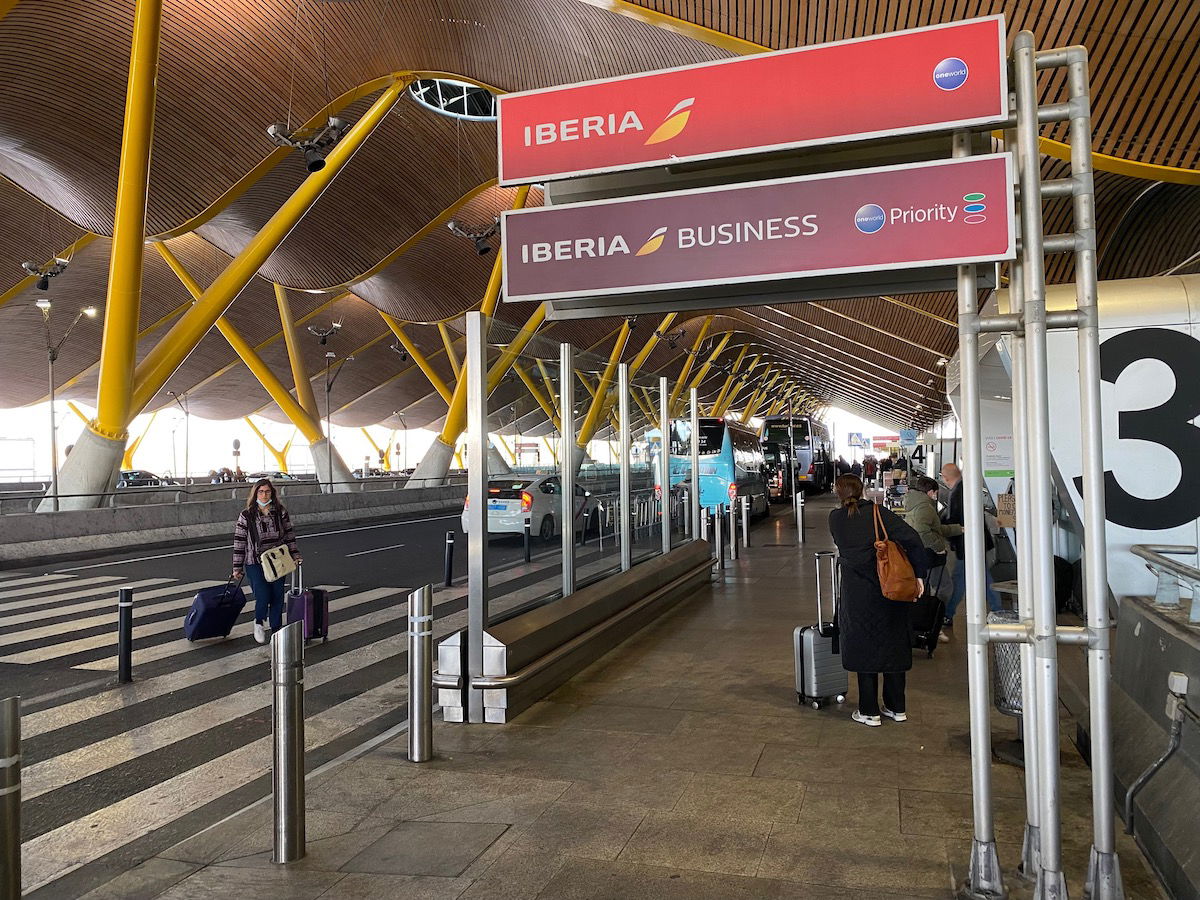 MAD's Terminal 4 is a stunning terminal architecturally, though otherwise I don't find it to be particularly easy to use.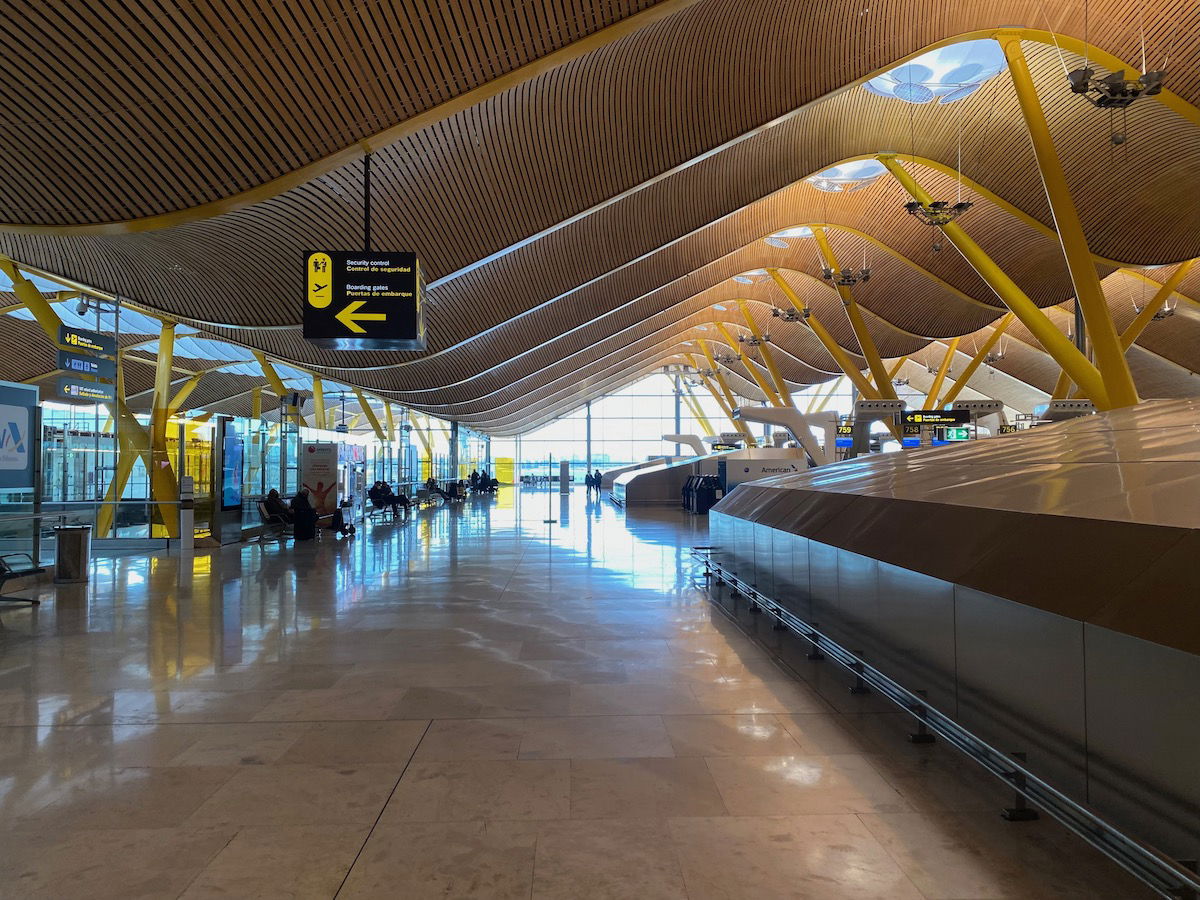 We quickly found Iberia's premium check-in counter, which was the only quick part of the check-in process. There was quite a line, and initially only two people working.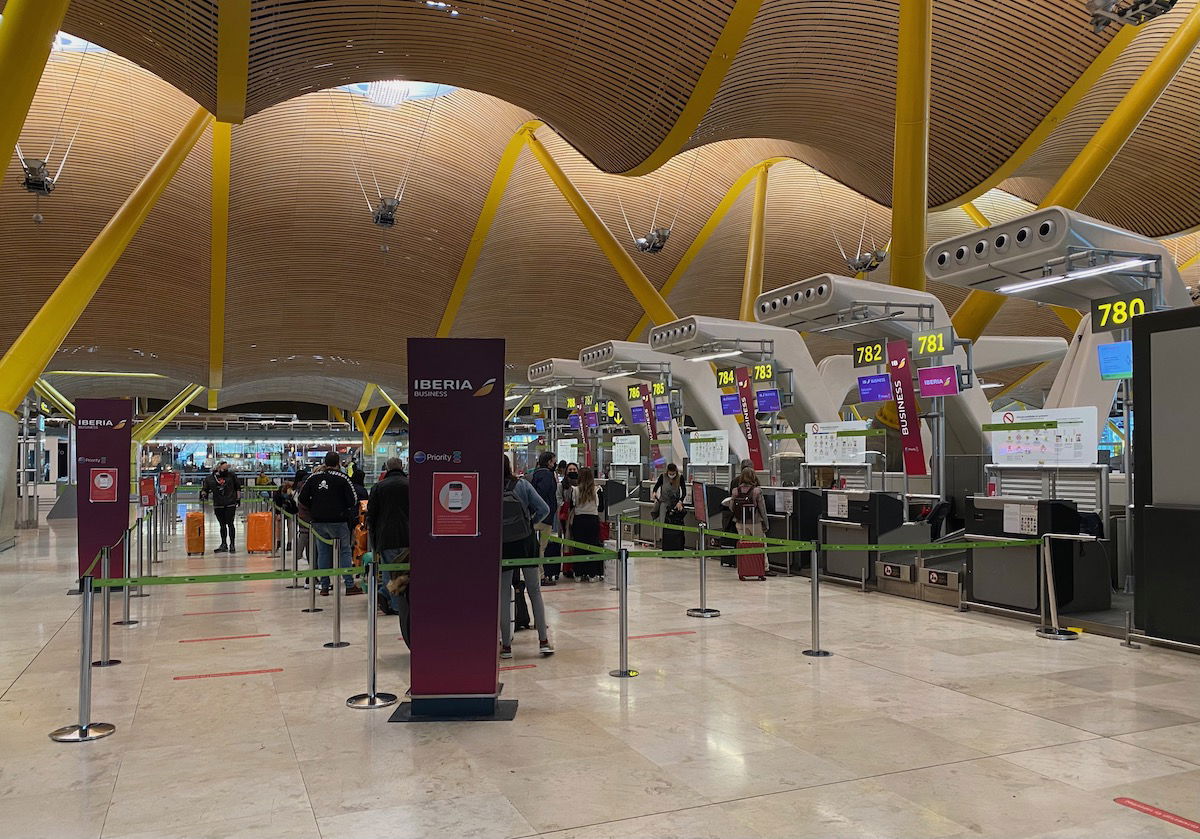 After queuing for around 15 minutes, they opened a couple more check-in desks. About five minutes later we were finally helped. We had to provide all of our documentation for entering Oman, and the agent was quite friendly.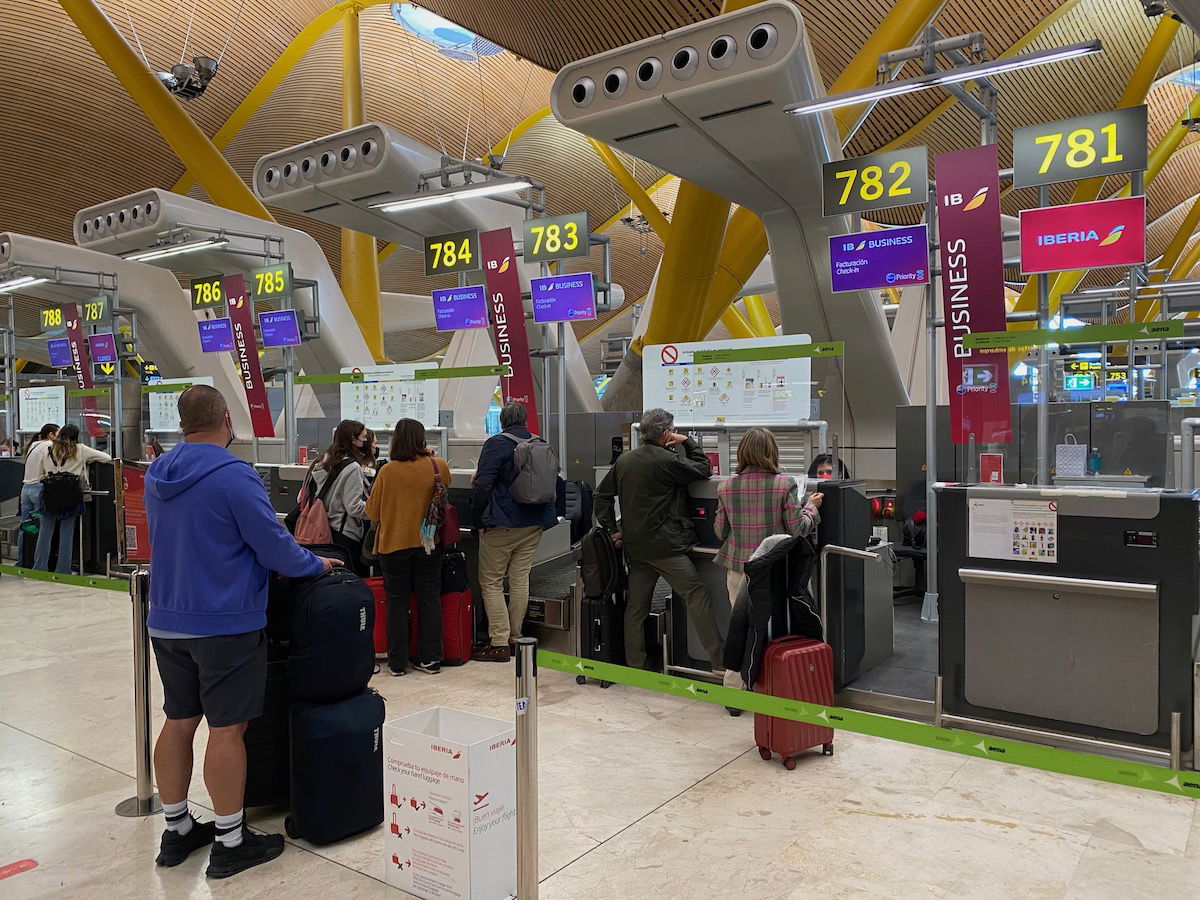 On the plus side, Madrid Airport has a fast track security line, which is separate from the other checkpoints. I've always found this to be painless, and this was no exception. The ladies working the checkpoint were even super nice. Ford had a butterfly-shaped key in his bag (long story), and the lady working the scanner couldn't get over how cute that was.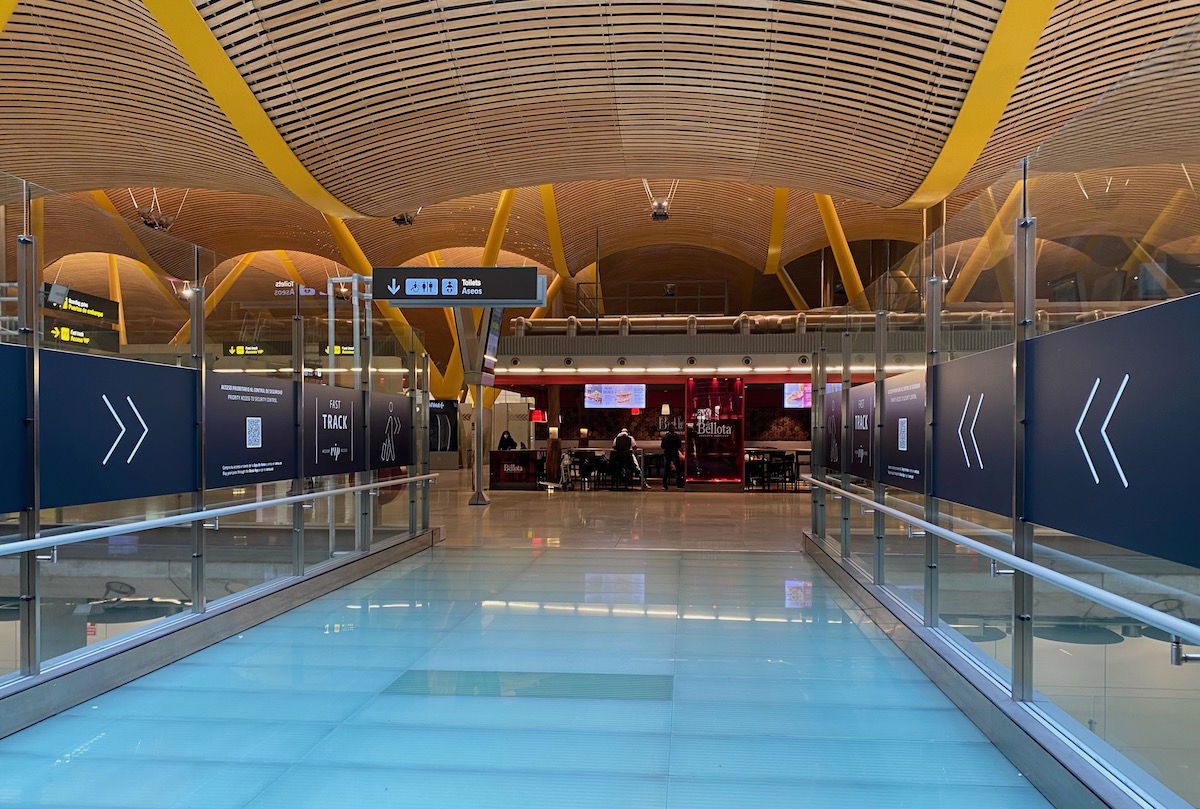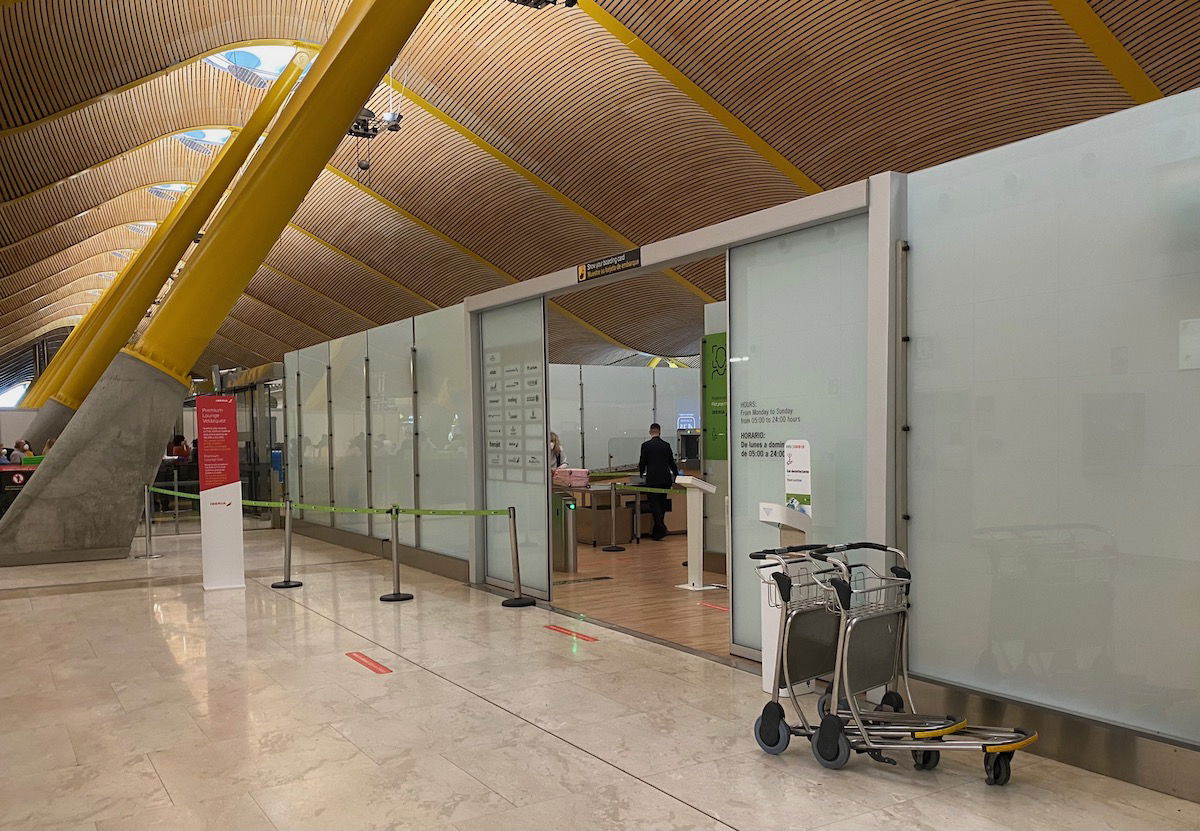 Iberia Premium Lounge location
Once through security we headed straight for the Iberia Premium Lounge Dali, which is Iberia's lounge for domestic and Schengen passengers (if you're traveling on a non-Schengen flight, there's the Iberia Premium Lounge Velazquez, located in a separate part of the terminal after going through departure passport control).
The lounge is located on Level 2 of Terminal 4. As soon as you clear security, just keep walking and you should see the entrance to the lounge straight ahead. Don't take the elevator down a level, even though the signage can be a bit confusing.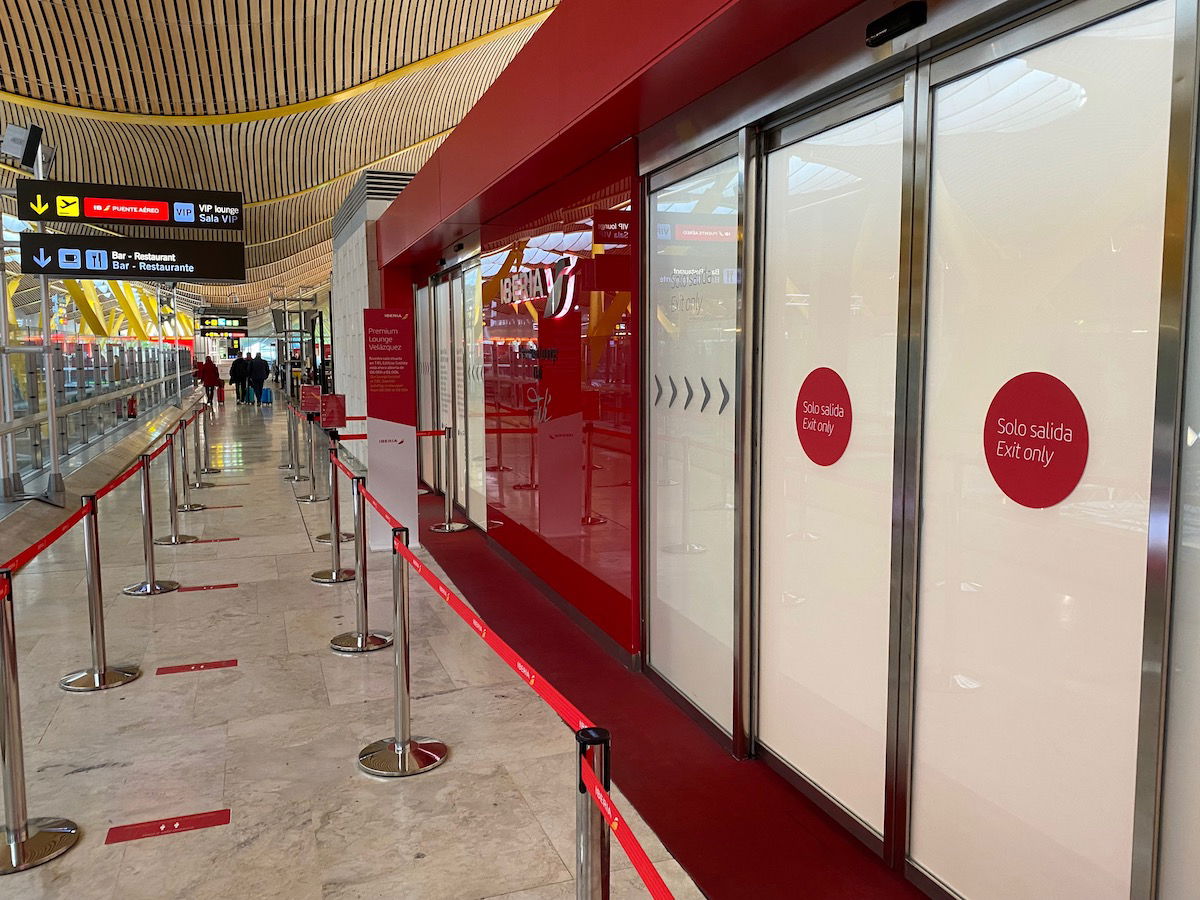 Iberia Premium Lounge hours & entry requirements
The Iberia Premium Lounge Madrid is currently open daily from 6:30AM until 11PM, which should cover a vast majority of departures (though perhaps not some very early morning departures… is that even a thing in Spain?).
As far as access goes, this lounge is open to all premium oneworld passengers. This includes all passengers traveling in oneworld first & business class, as well as all oneworld Sapphire & Emerald members. You just need a same day departing boarding pass on a oneworld airline.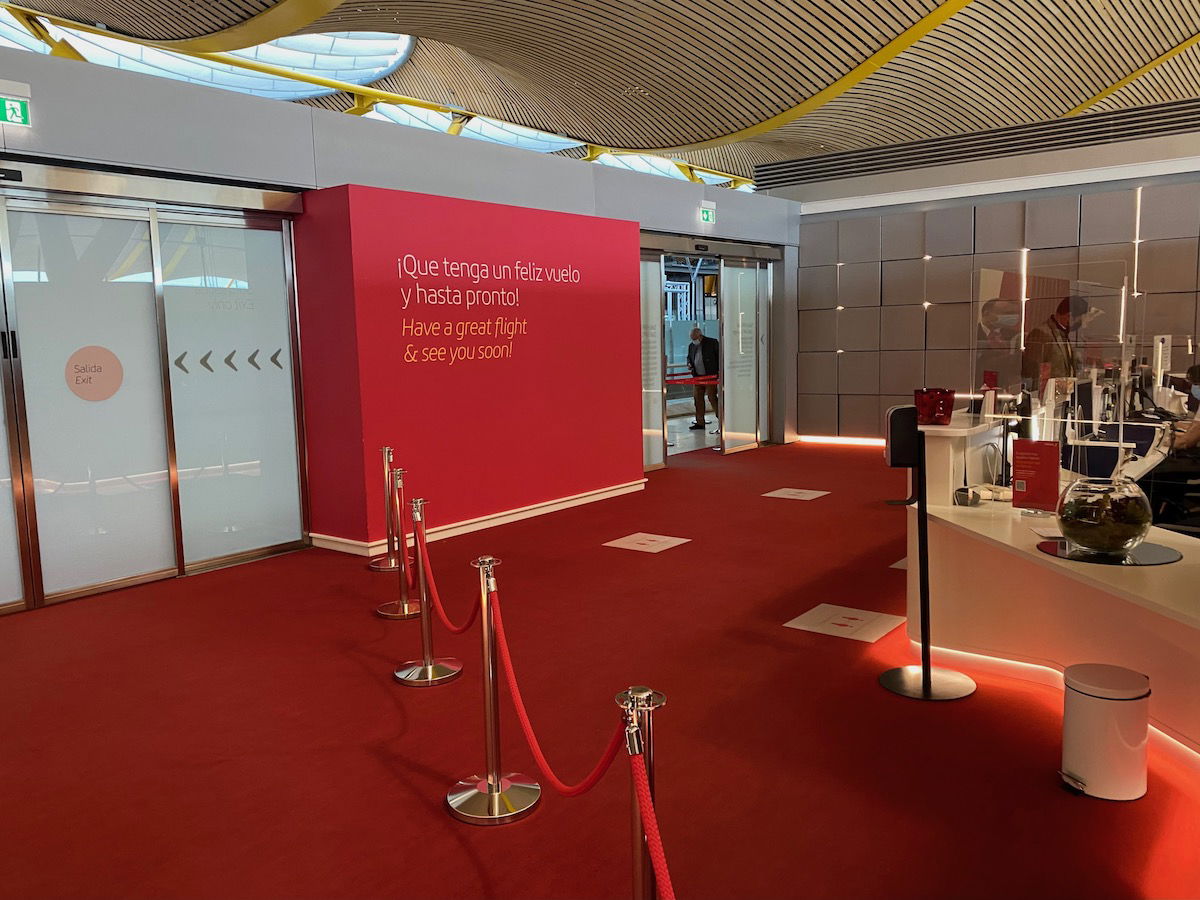 Iberia Premium Lounge seating & layout
The Iberia Premium Lounge Dali is over 20,000 square feet, and has seating for over 450 people. One cool thing about Madrid's Airport is how high the ceilings are, and this lounge benefits from that, as the lounge is "open air." There are three main seating areas.
The first seating area is just inside the entrance, and is the busiest. Many people go to lounges and just plop down in the first available seat, so if you value a quiet area, I'd recommend avoiding this space. This space has some communal high-top seating, leather chairs in rows, and some smaller tables. There's also a buffet in this area, though I'll talk more about food in a bit.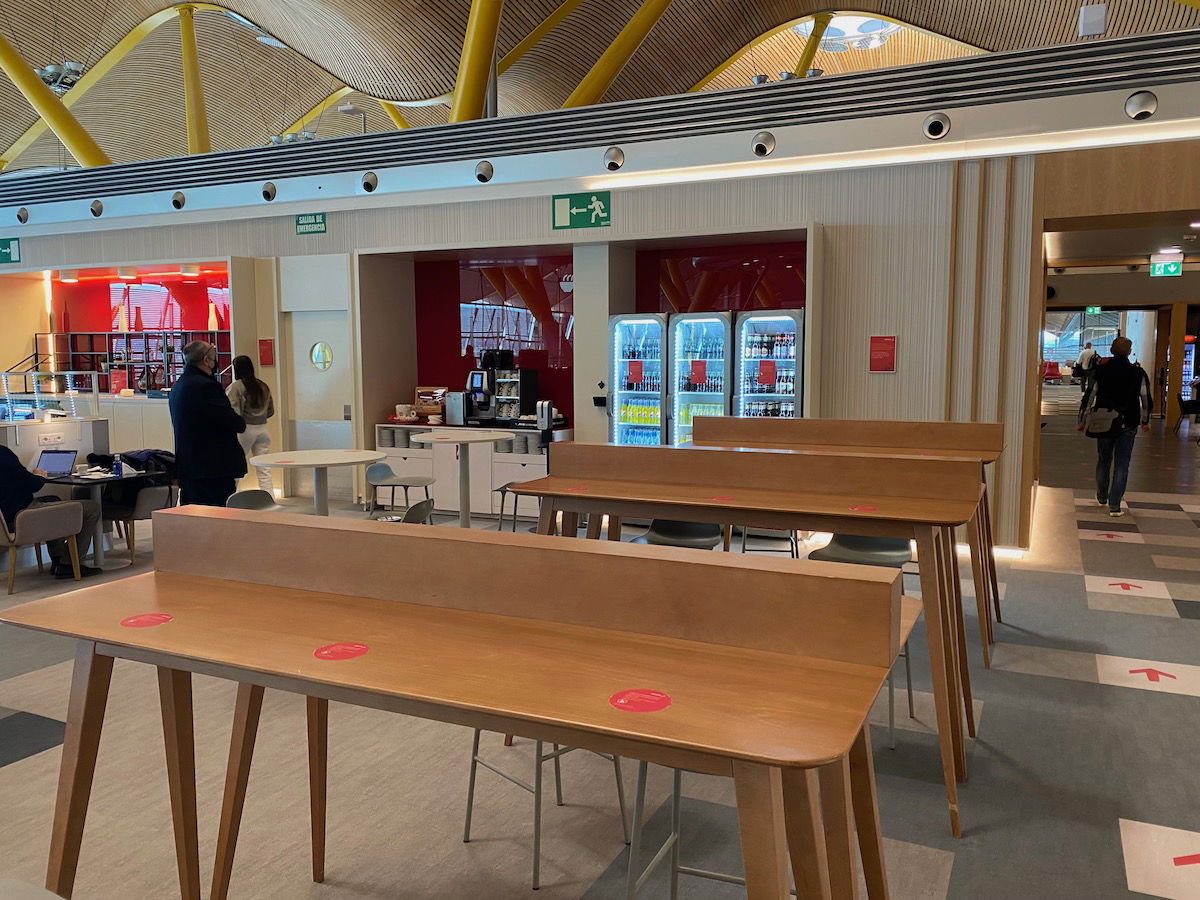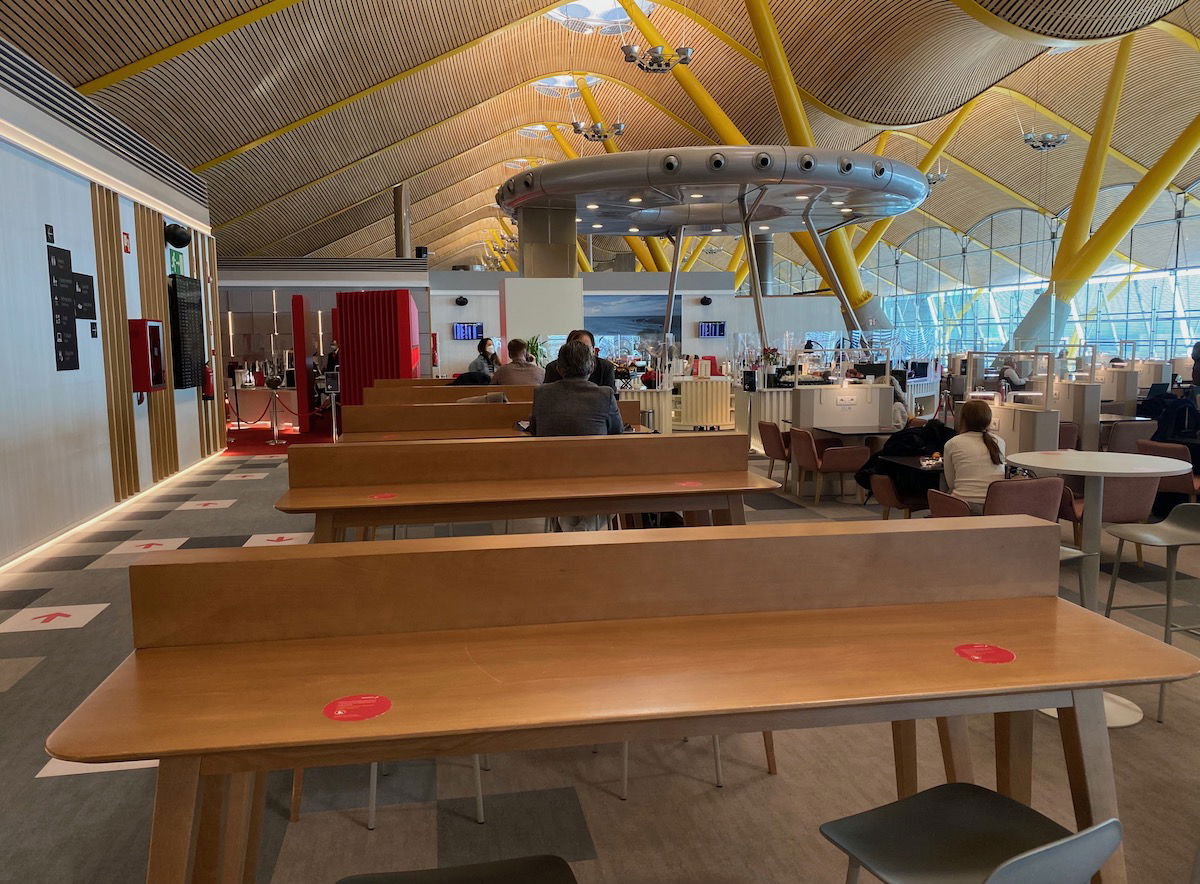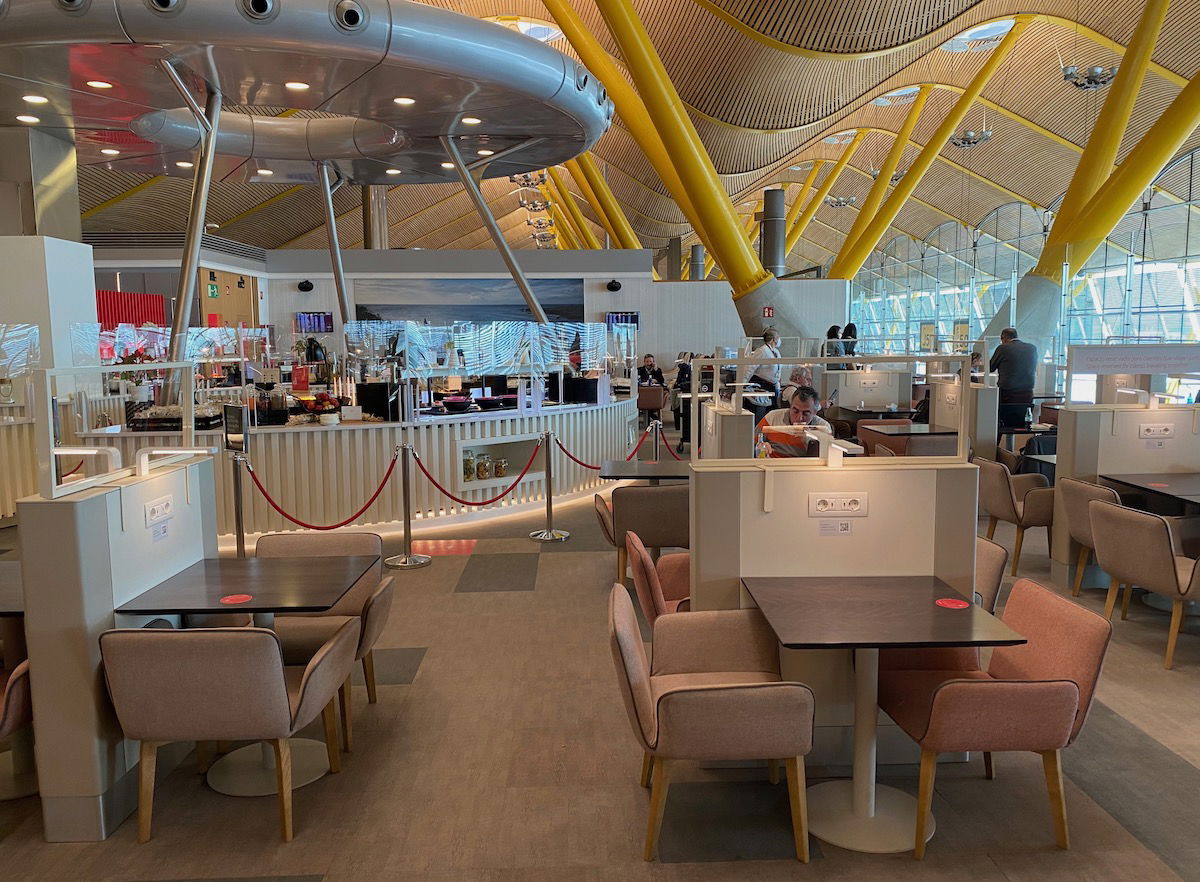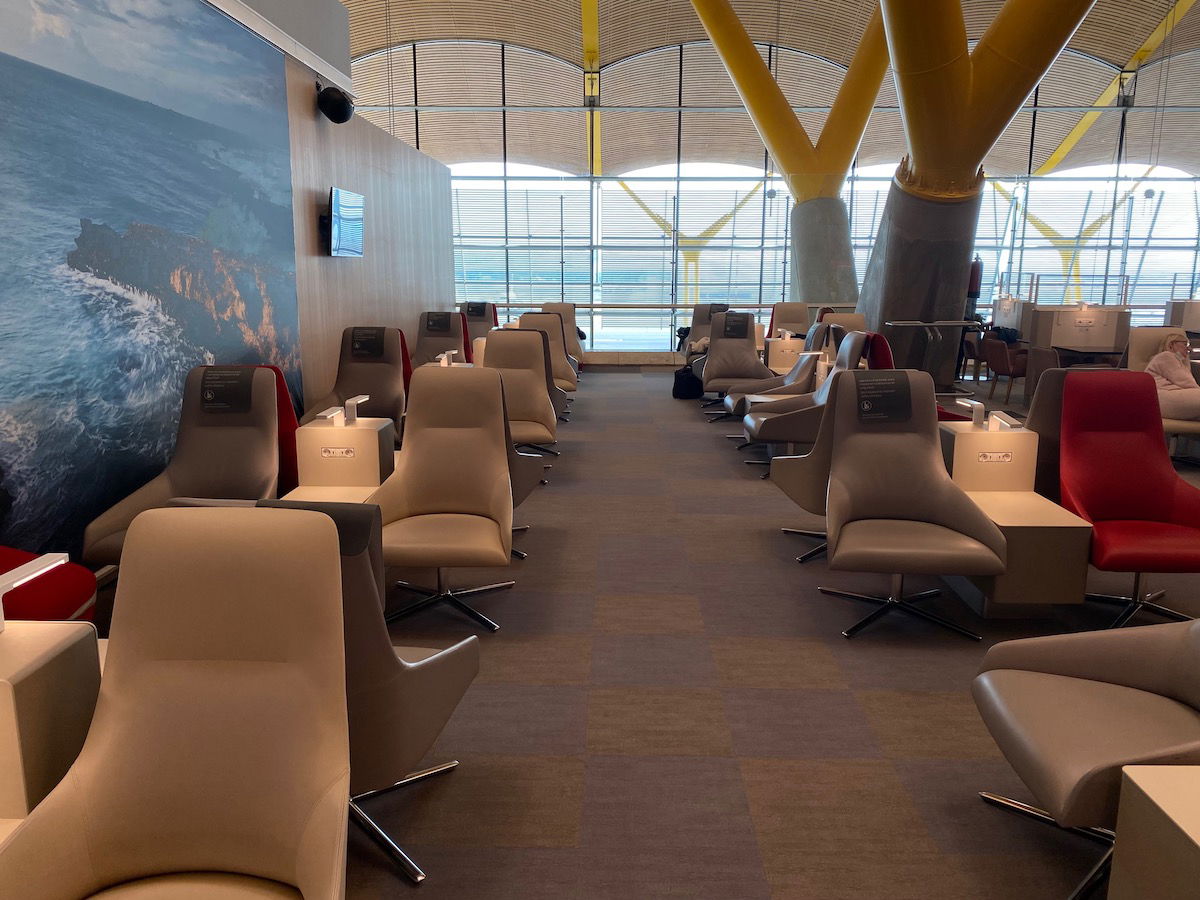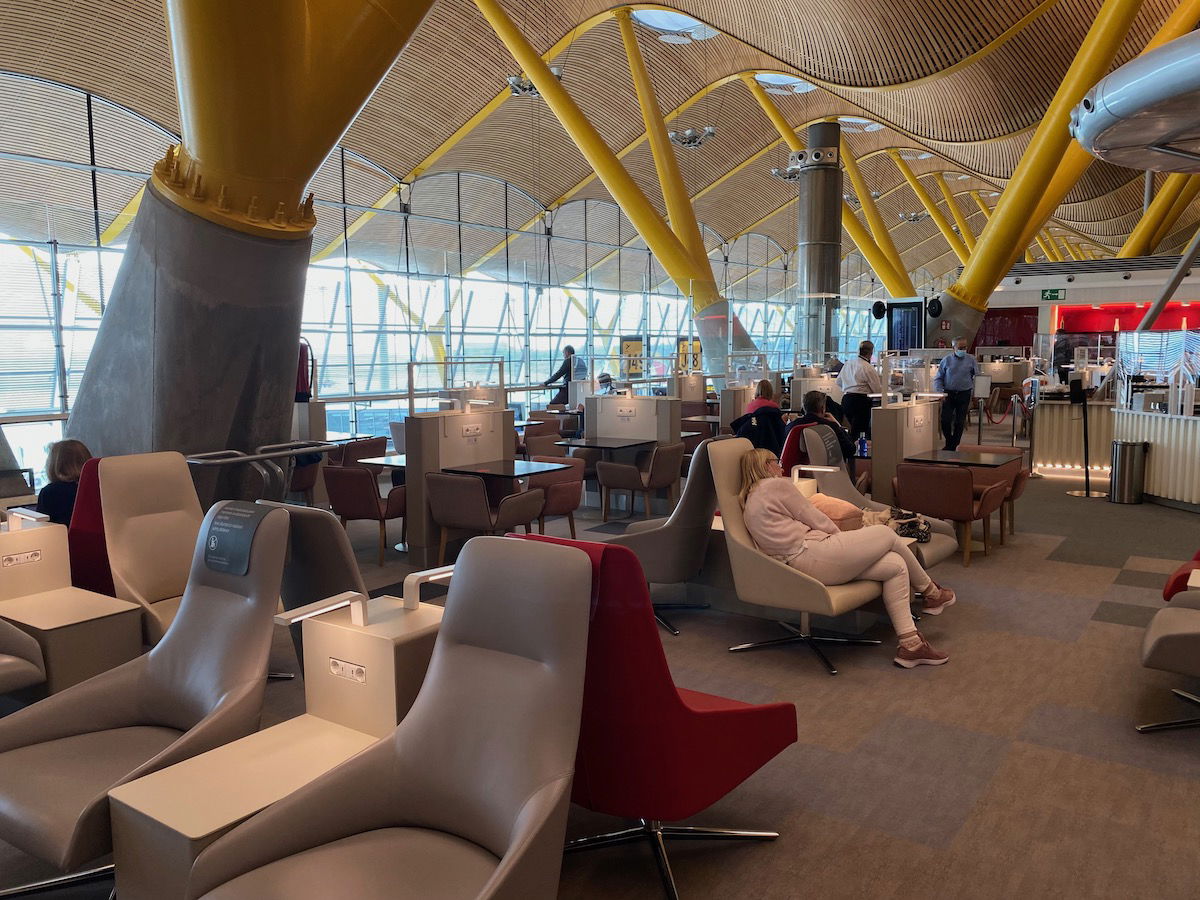 Then the second sitting area is a bar area of sorts, with a bunch of coffee tables with four chairs each, plus some booth seating.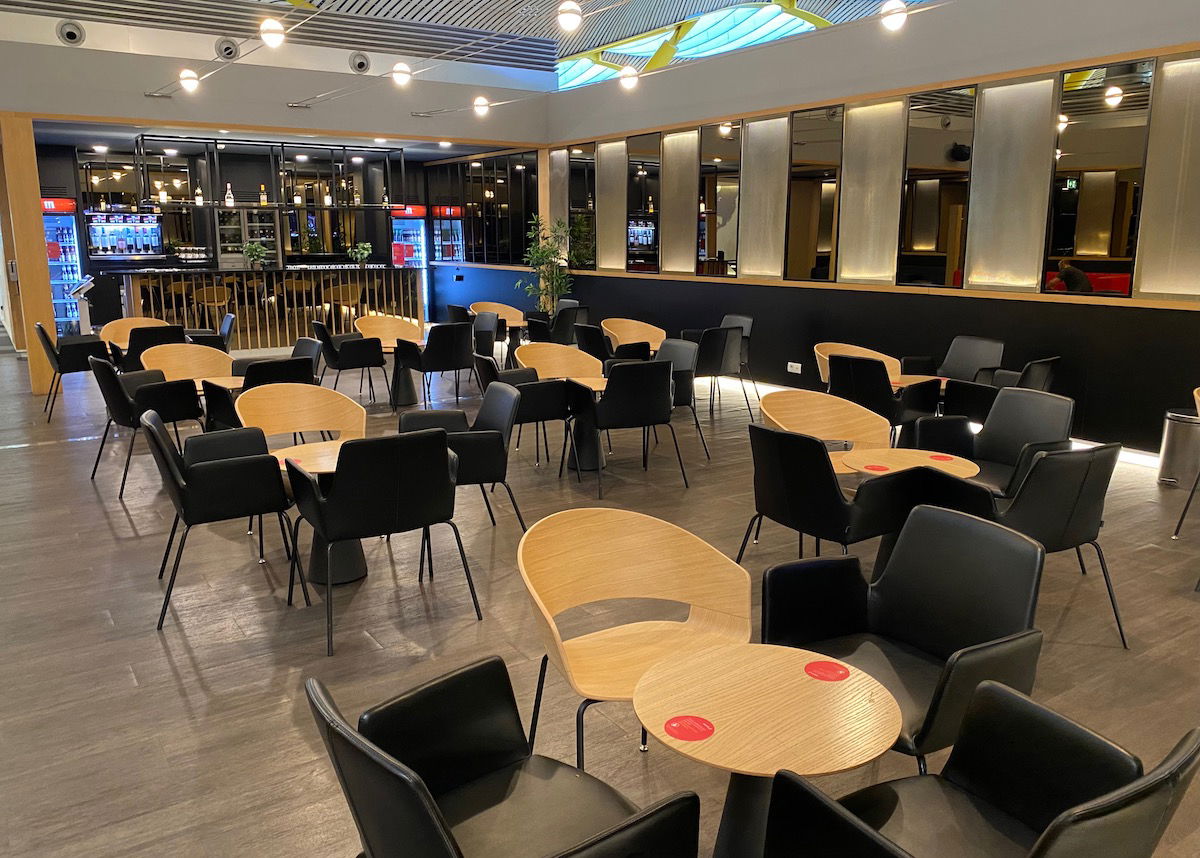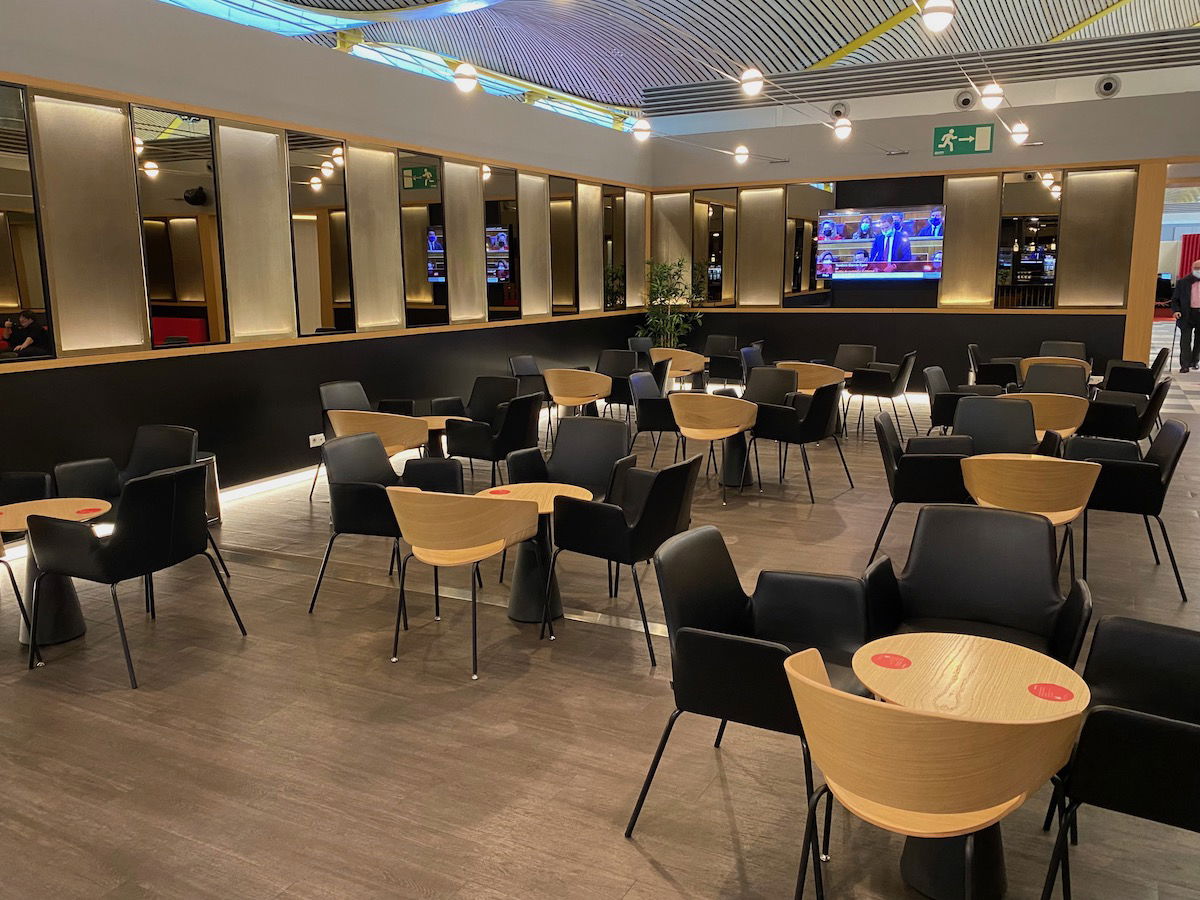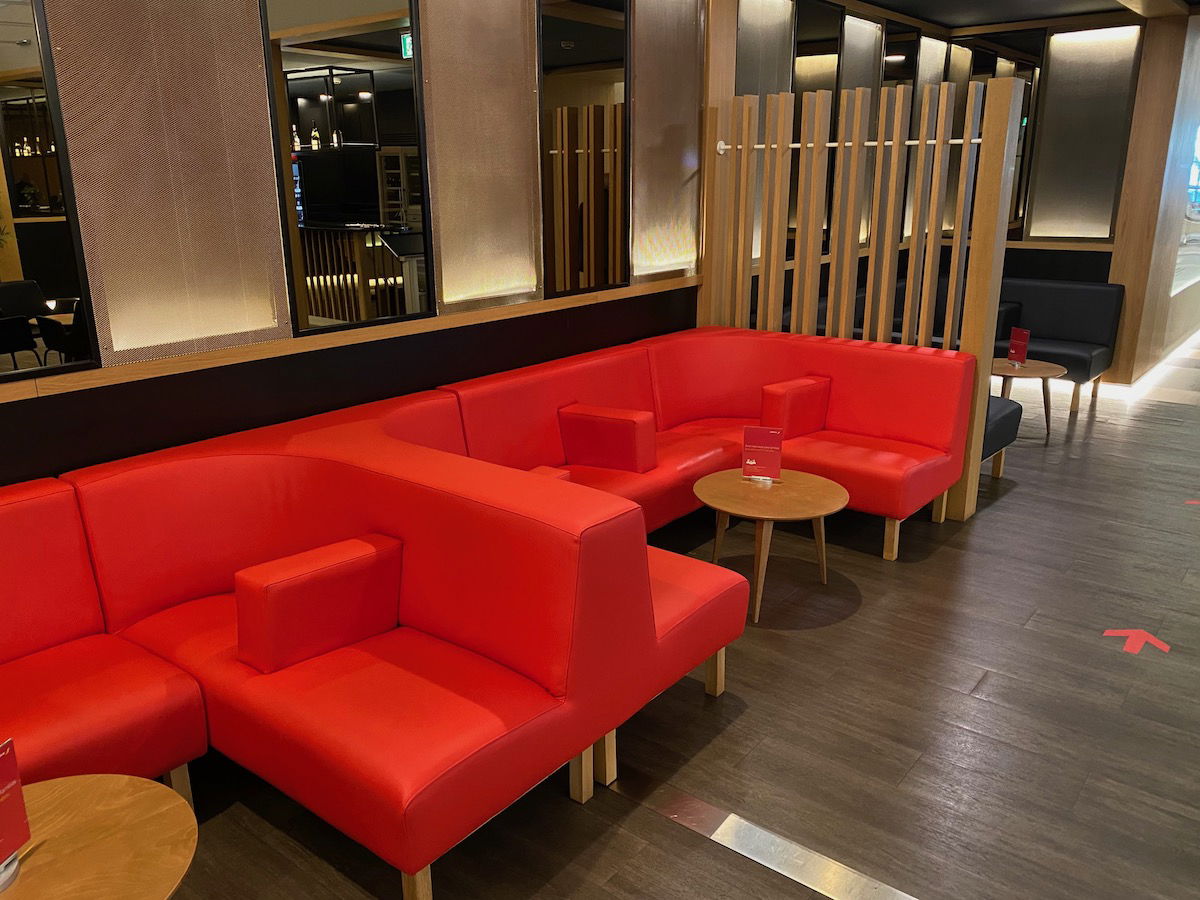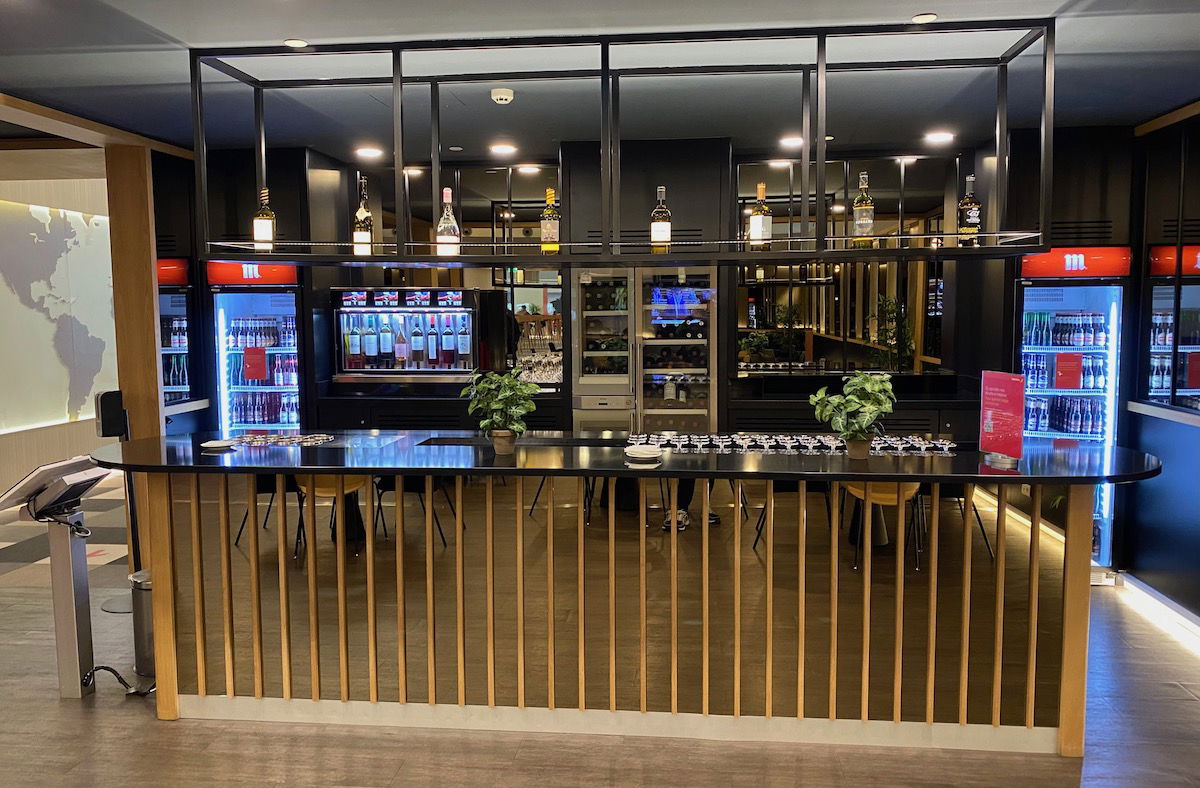 Lastly there's another sitting area in the back, which is about the same size as the one in the front, except it doesn't get nearly as crowded. This area consisted mostly of dining tables with two seats each. There were outlets at each of these tables, which was a nice feature. There were also glass shields between tables — I'm guess that's new since coronavirus?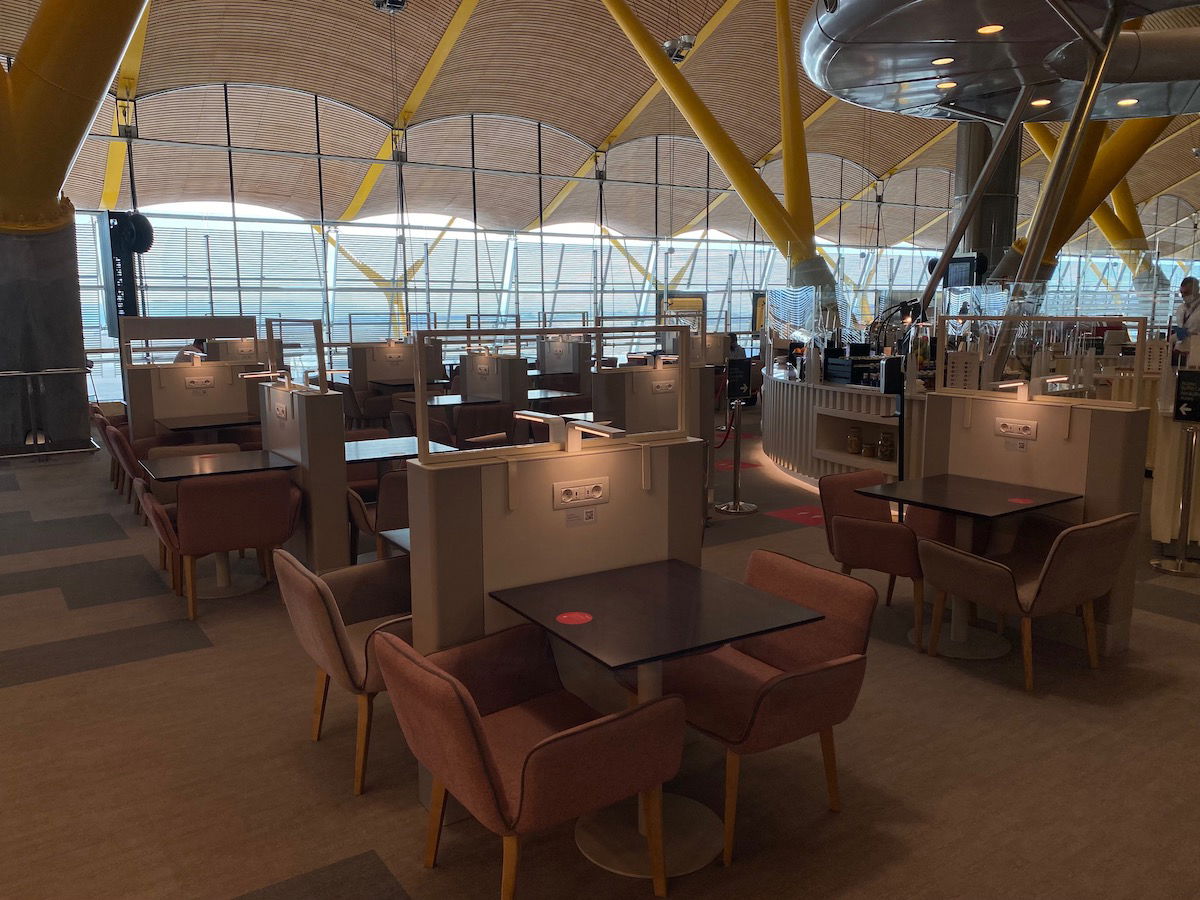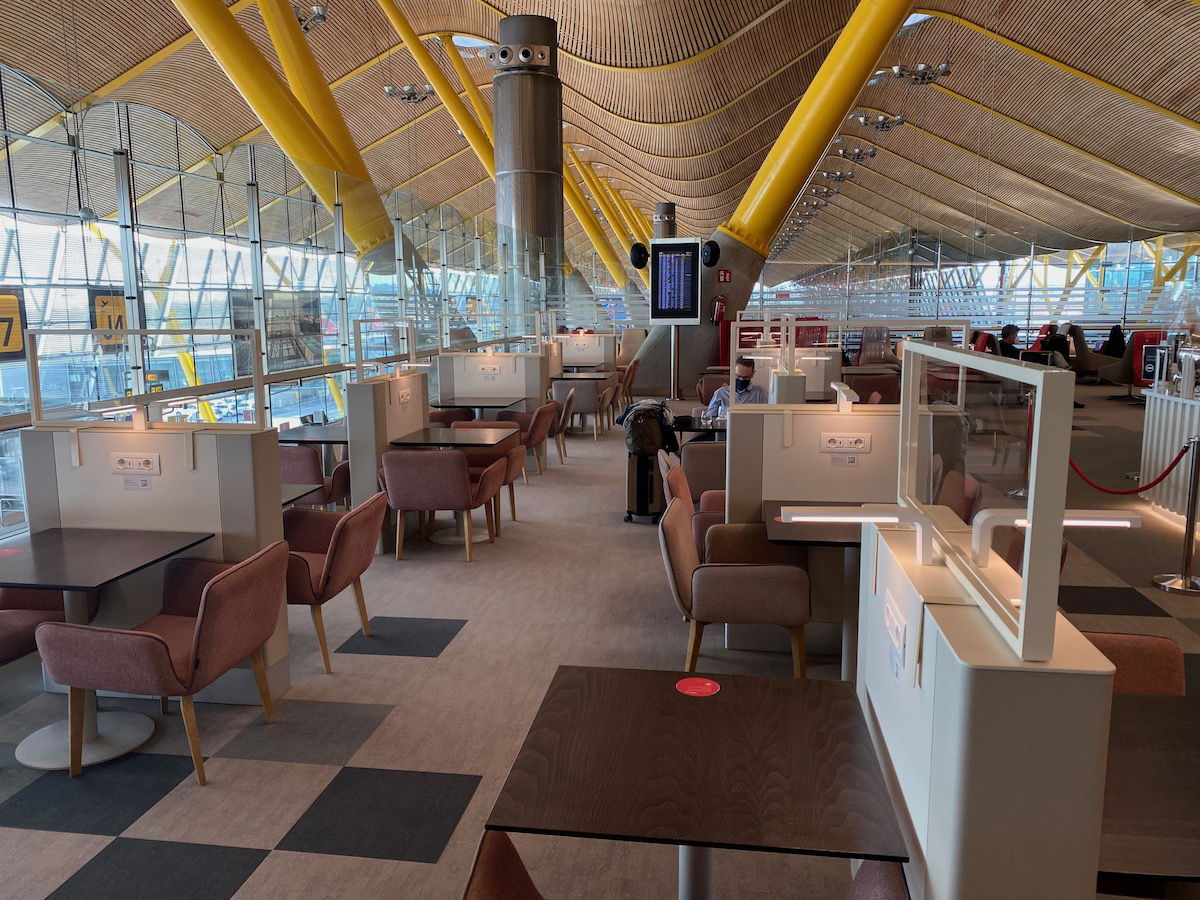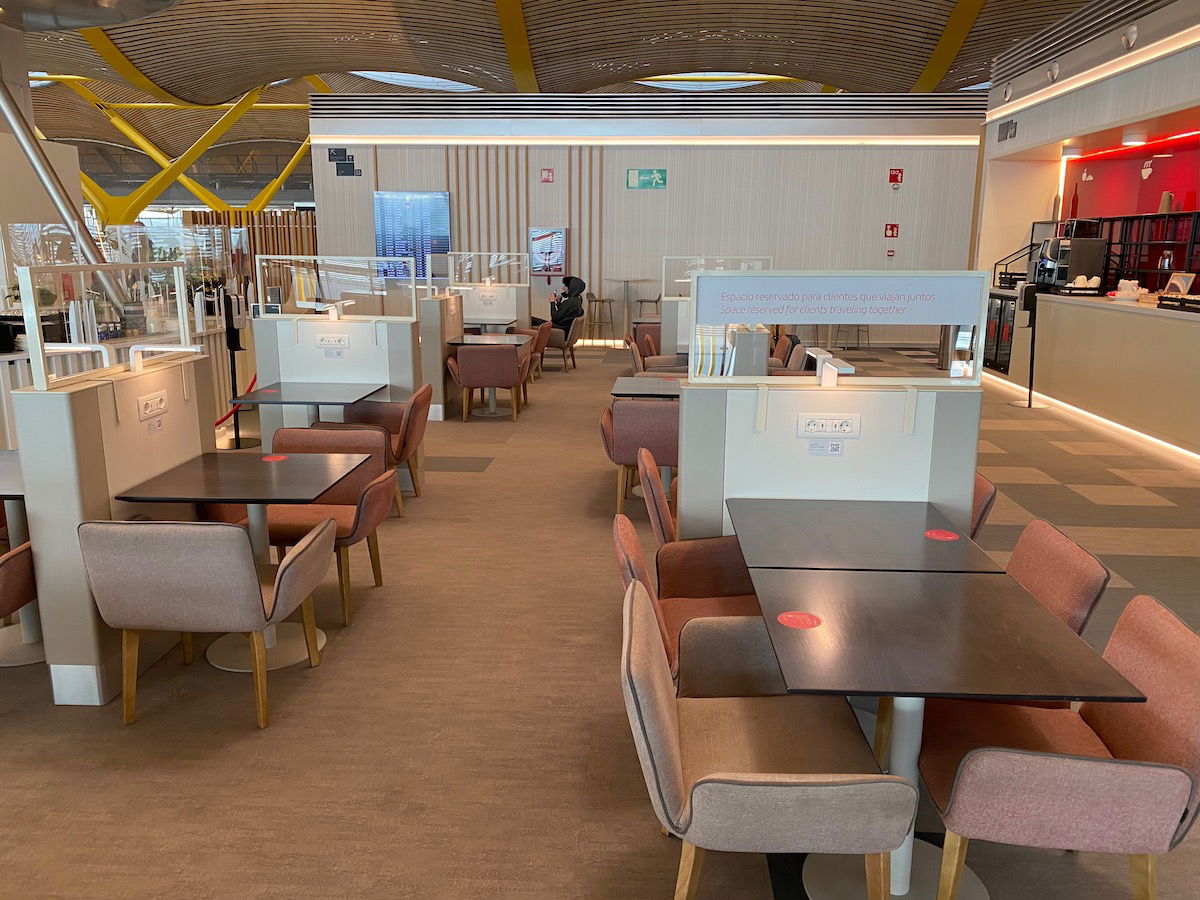 Then the back of the lounge had more traditional lounge seating arrangements, with rows of chairs.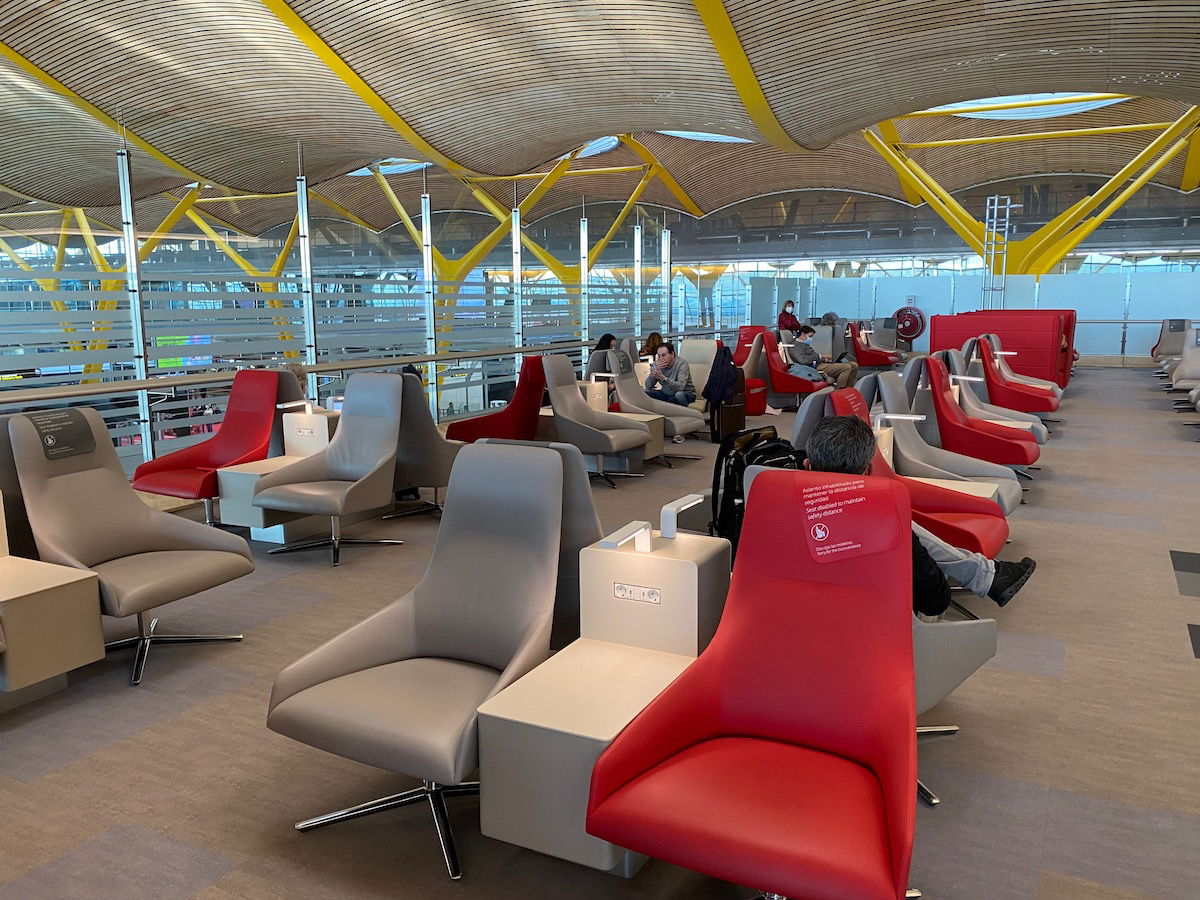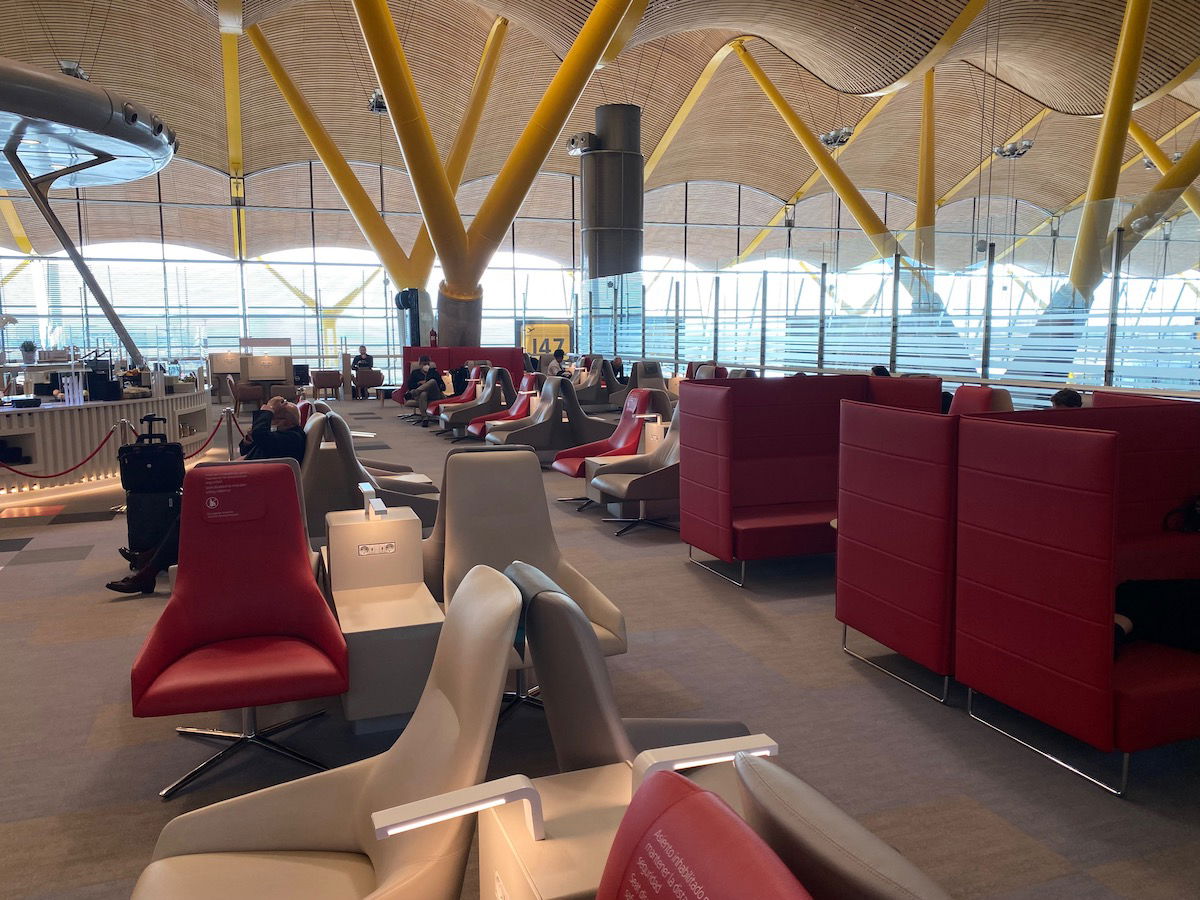 Also in the back of the lounge was a video game area, though I'm not sure if it worked, and didn't see anyone using it.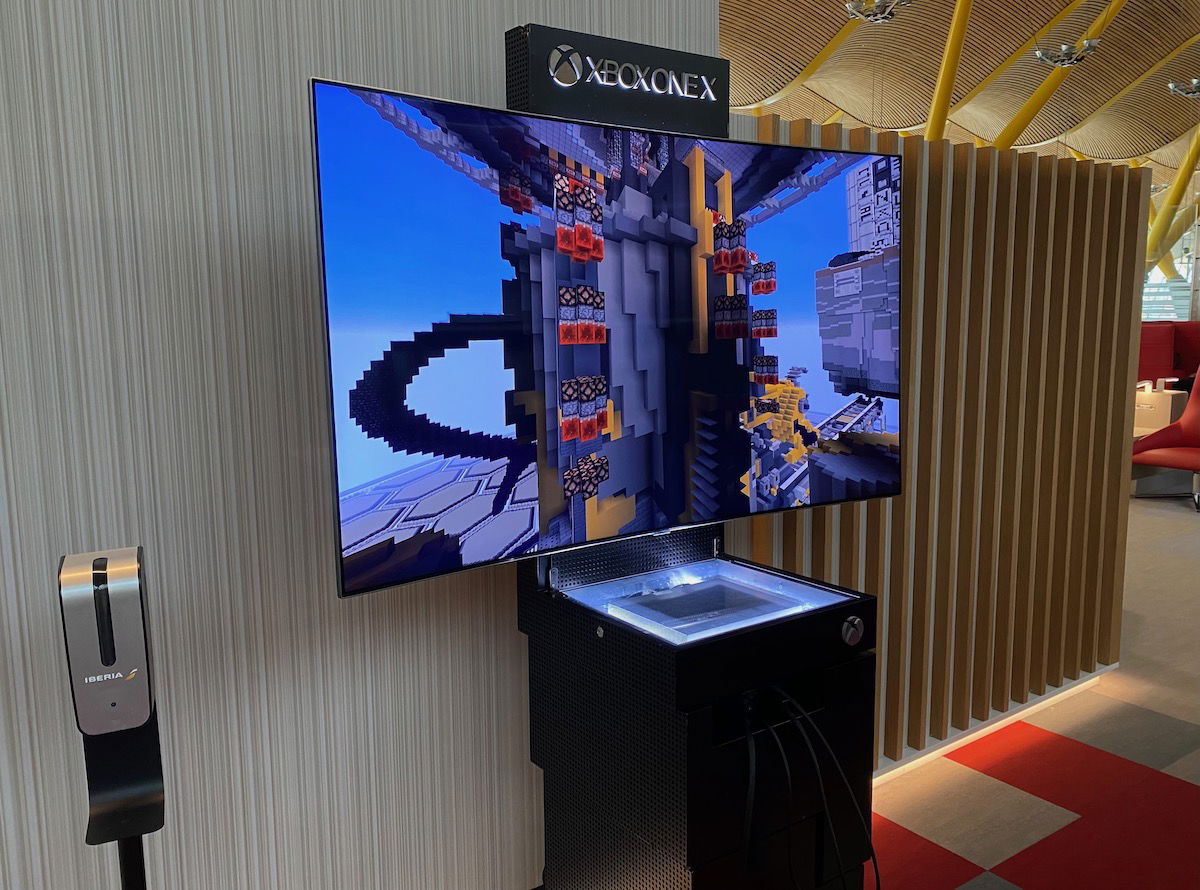 Iberia Premium Lounge food & drinks
The lounge had two main buffet areas — one in the front of the lounge, and one in the back of the lounge, which had identical setups.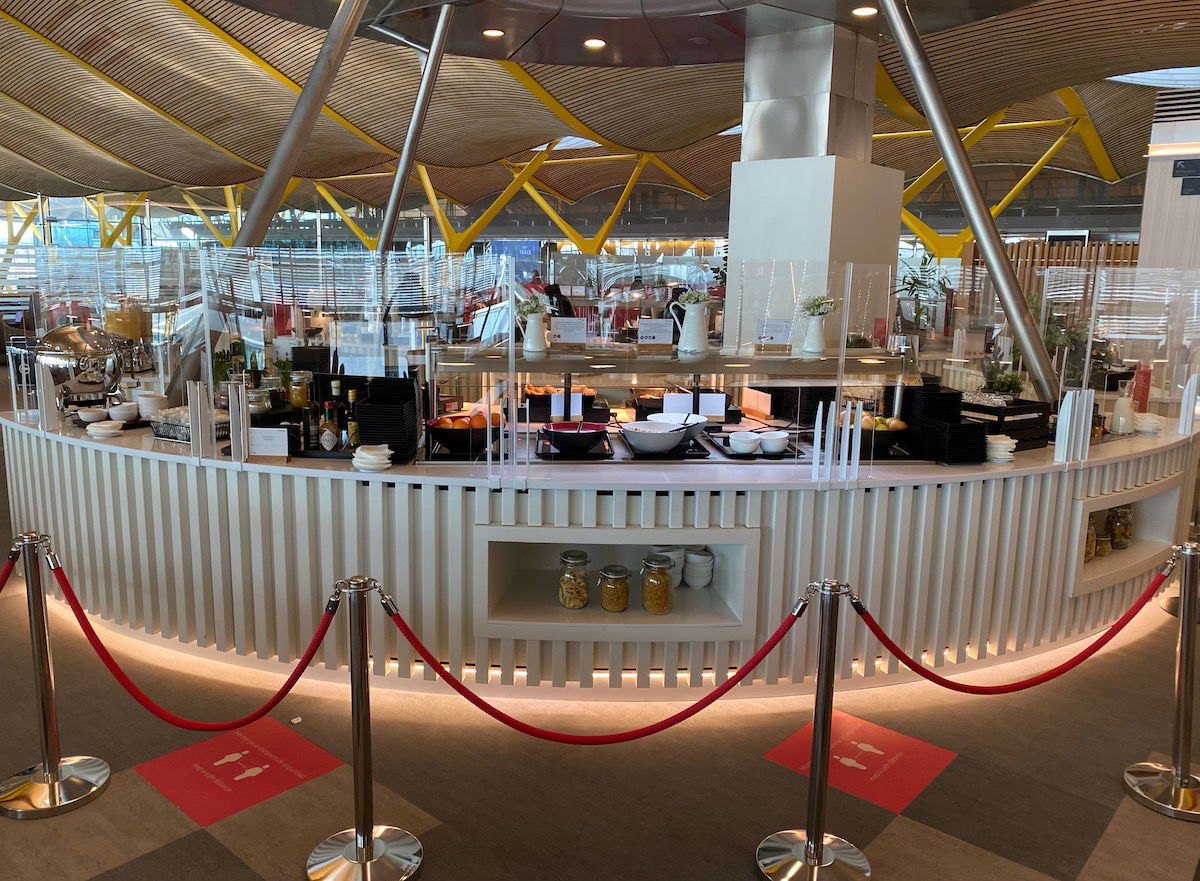 Lunch was just being put out as we arrived. For a regional lounge, I thought the selection was excellent. There was fresh fruit, sandwiches, olives, pastries and cake, several salads, soup, and a variety of other hot dishes.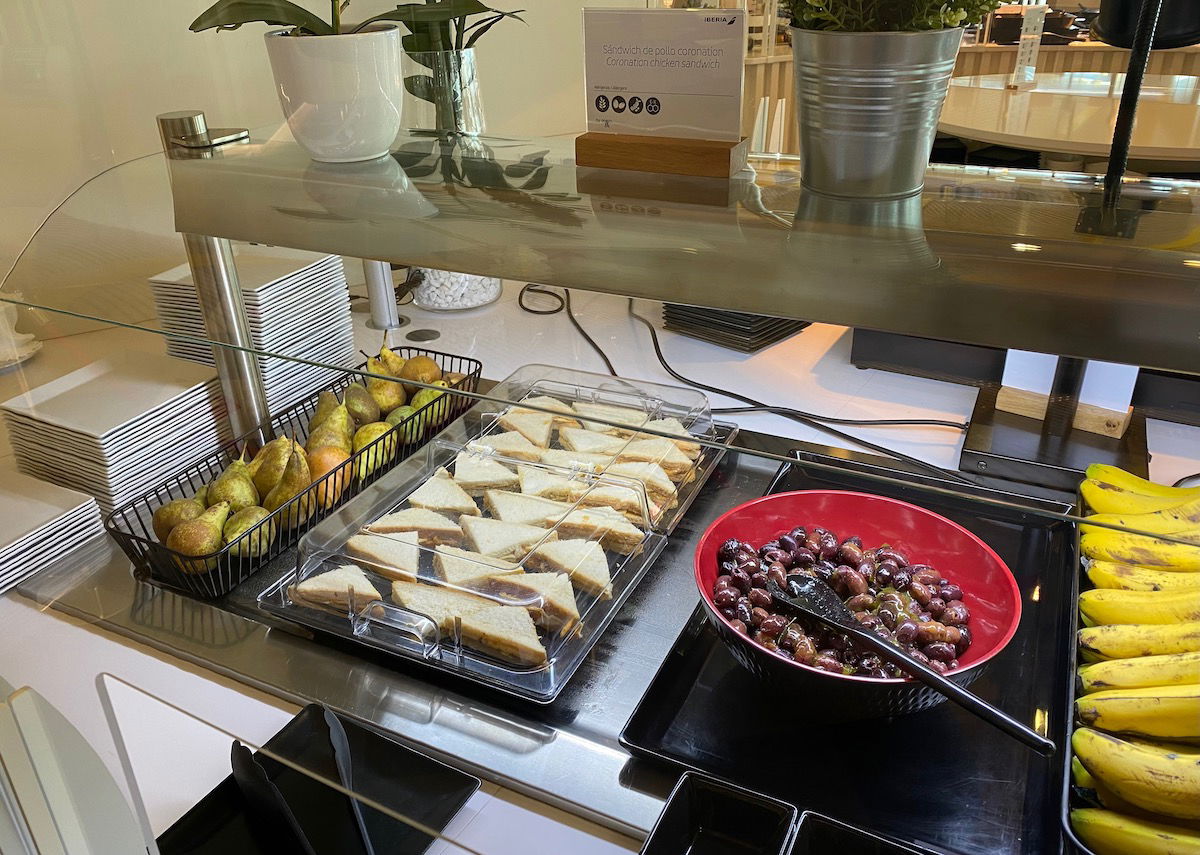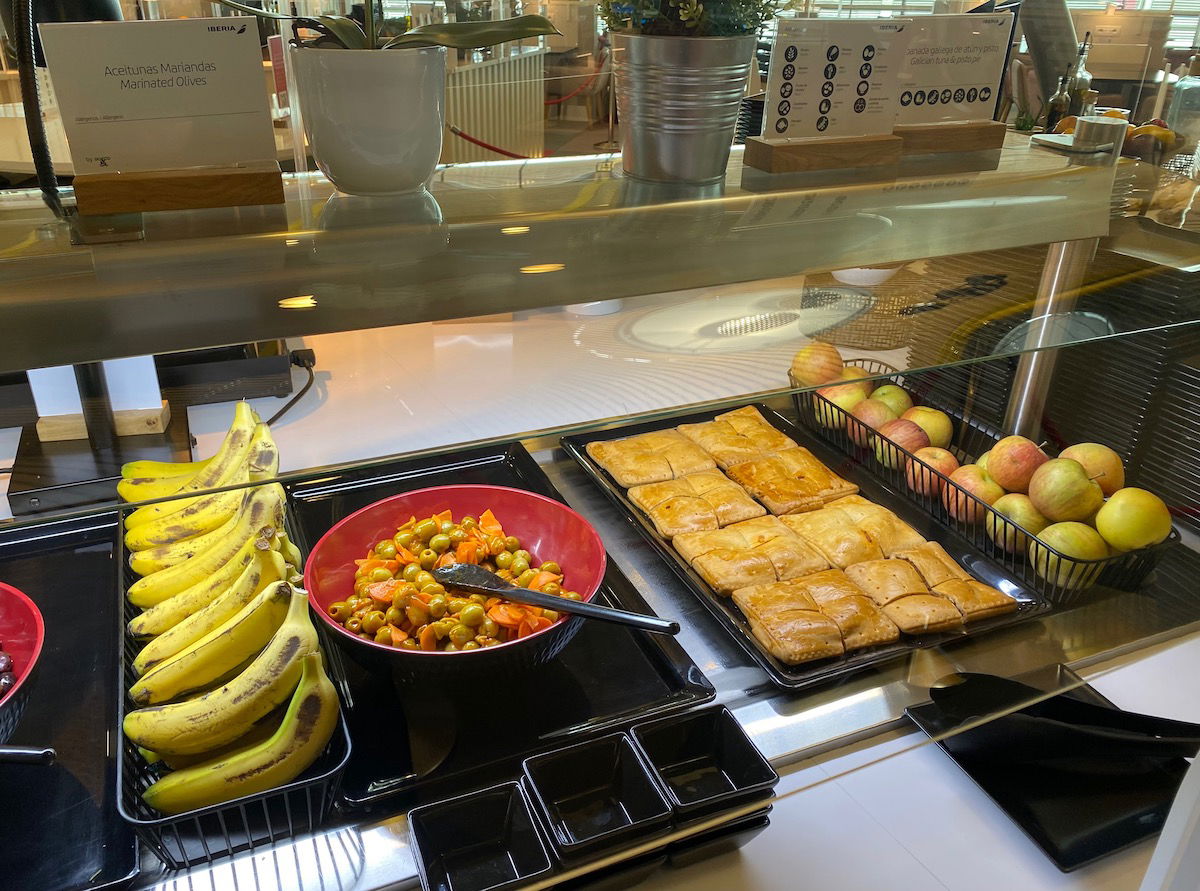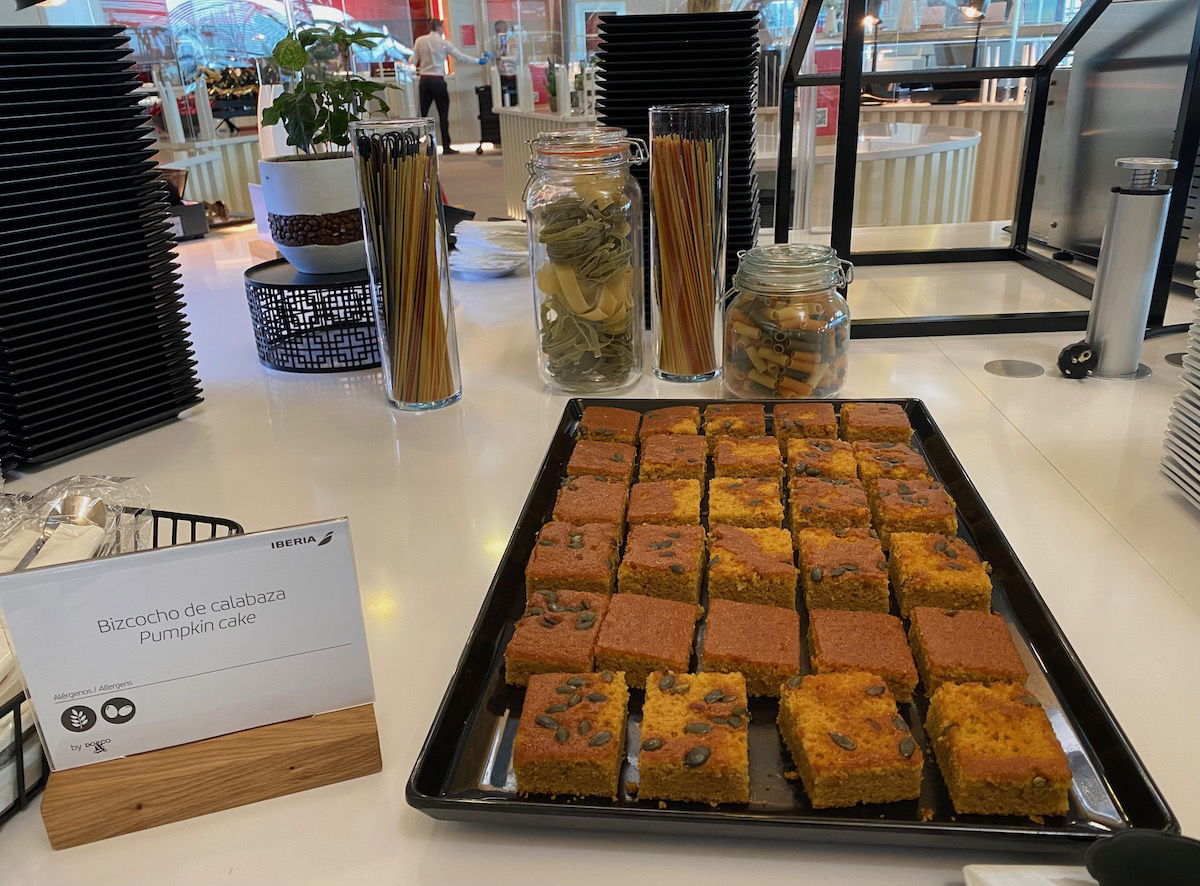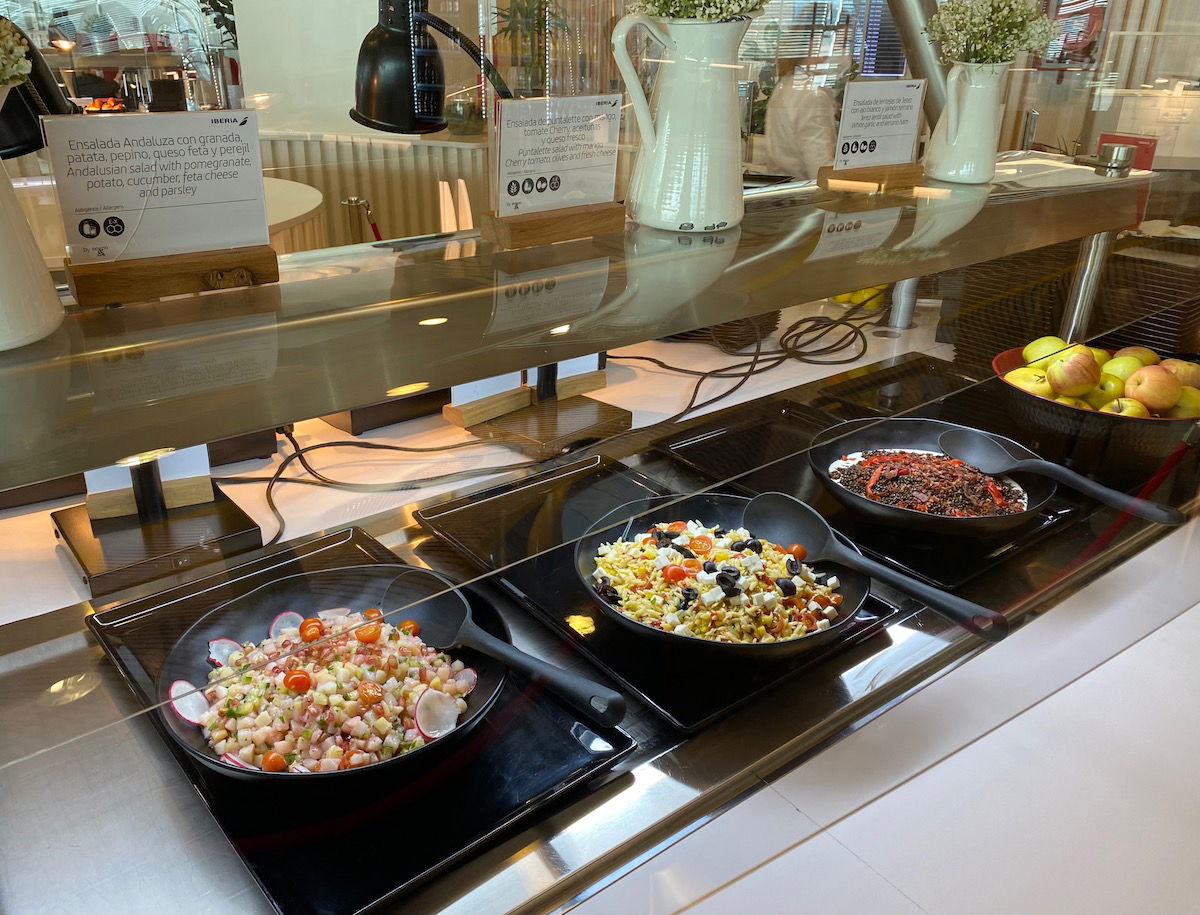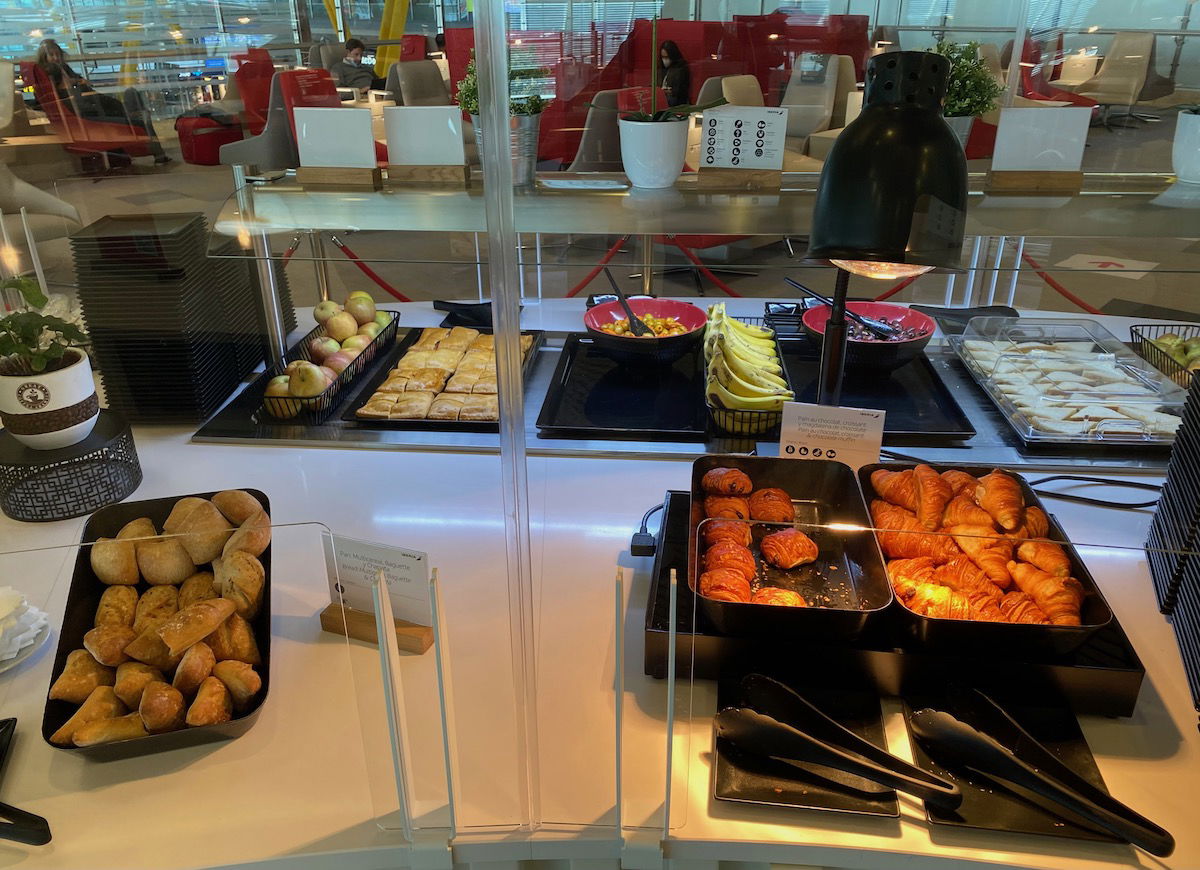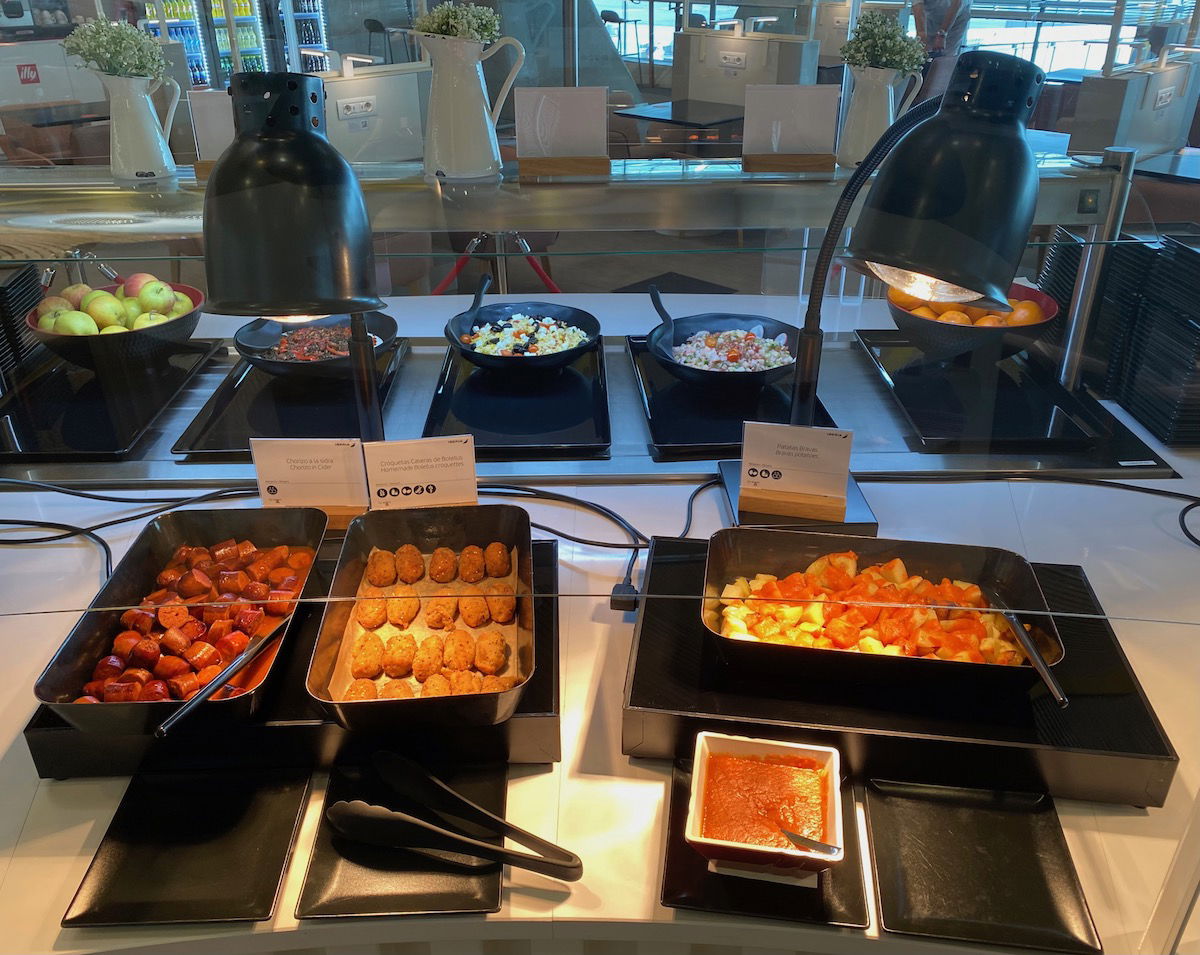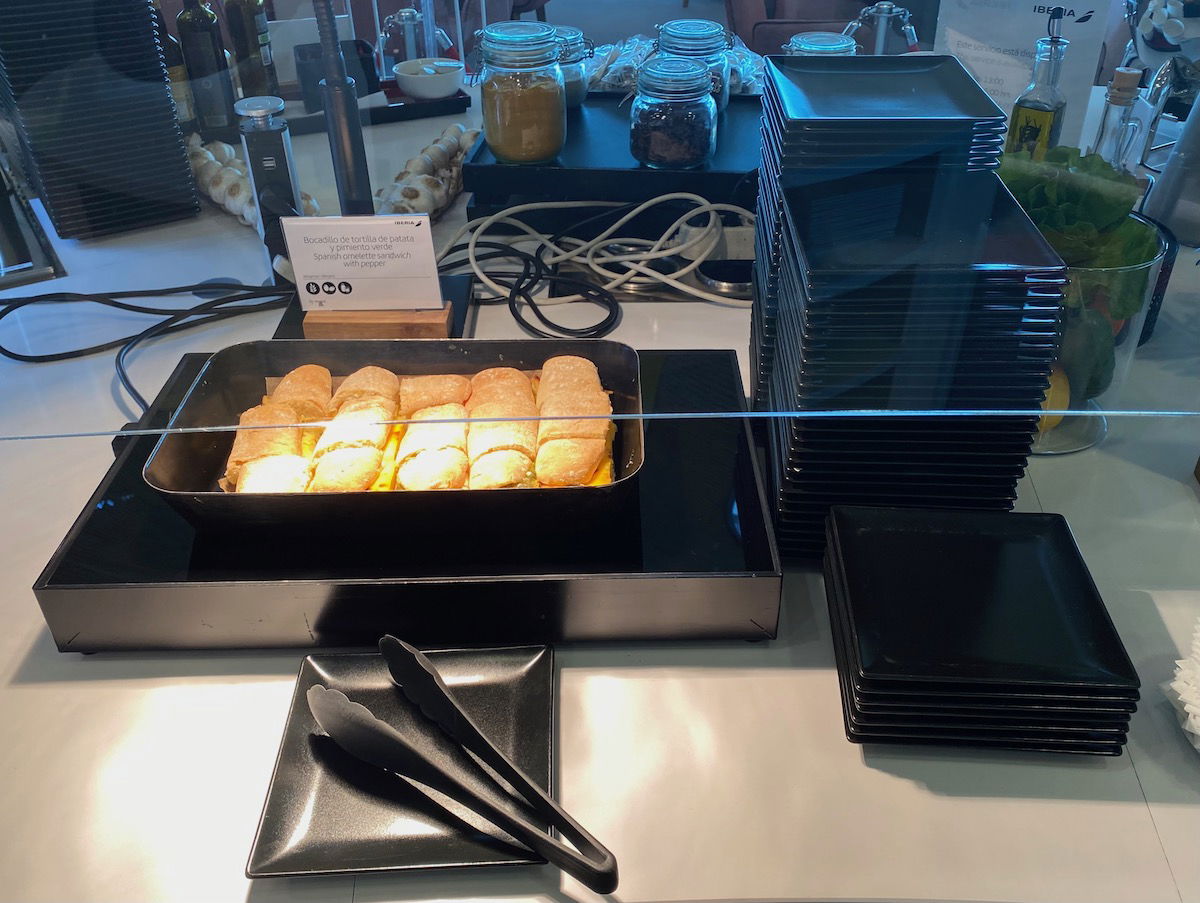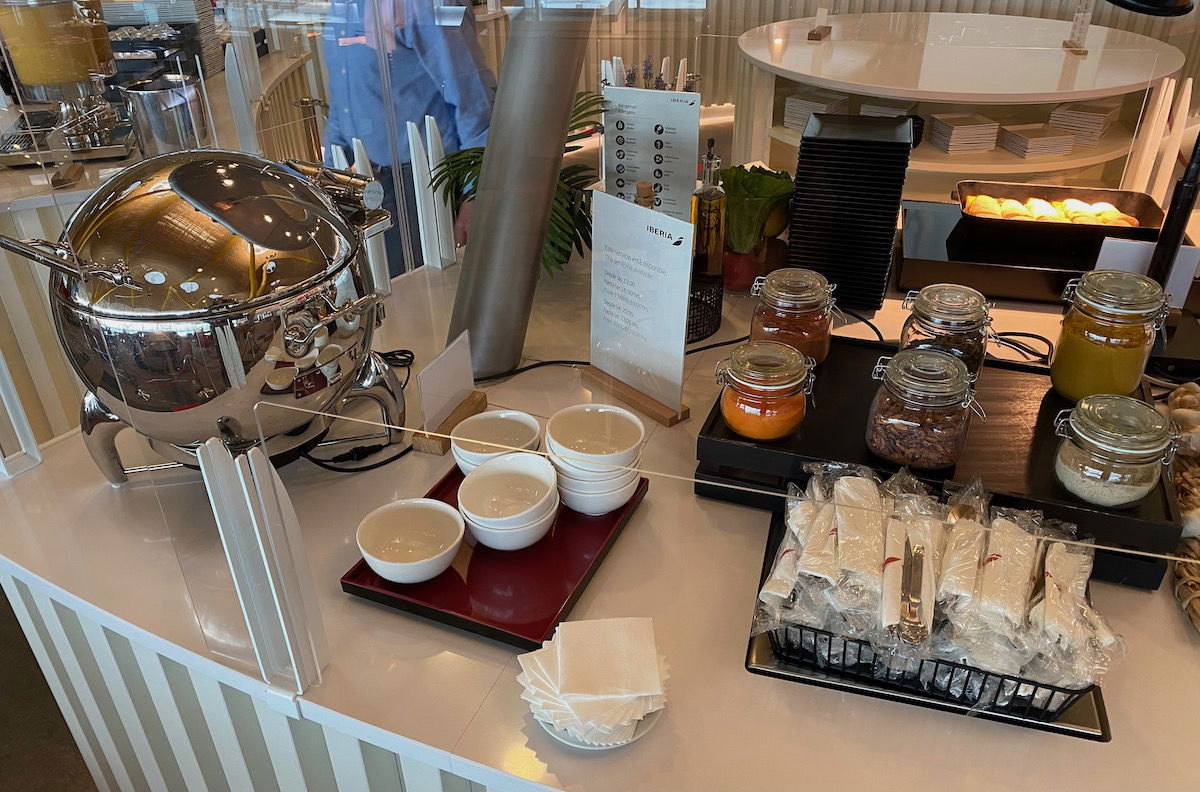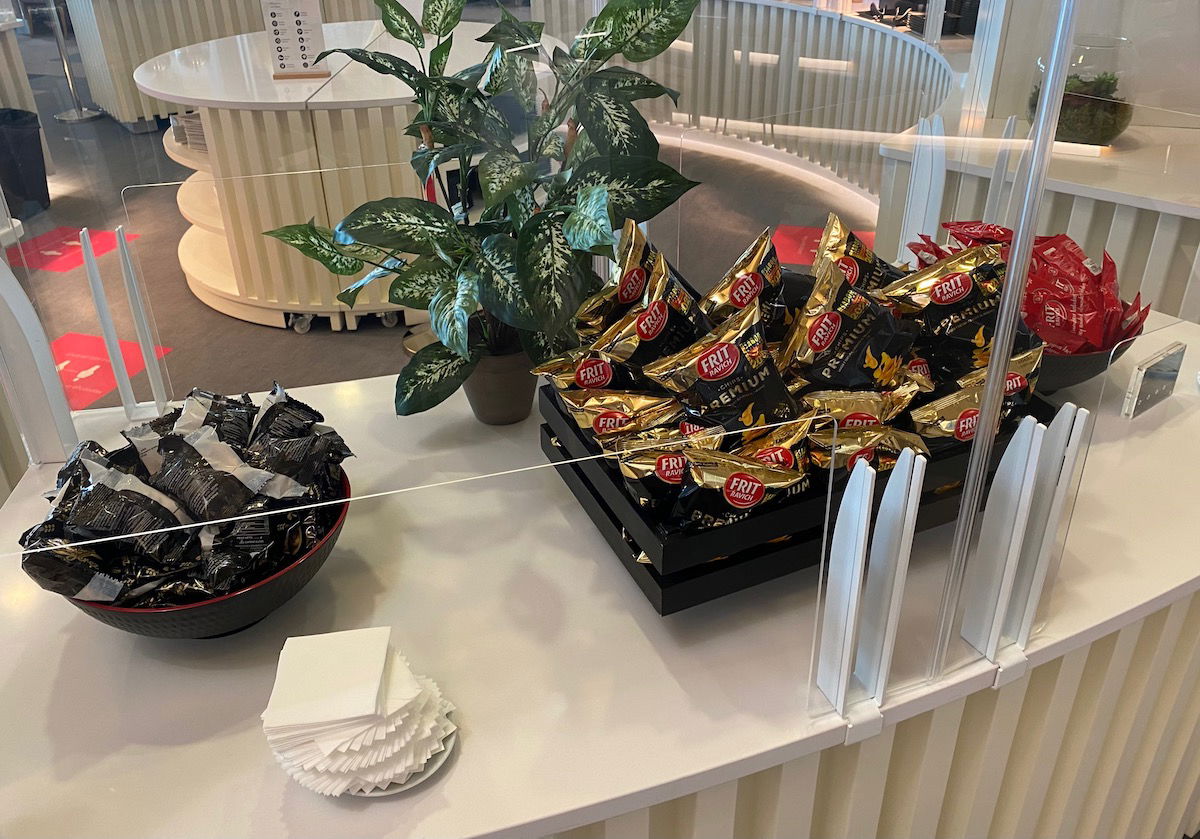 There were a couple of drink stations as well, with self-serve coffee, soft drinks, water, and beer.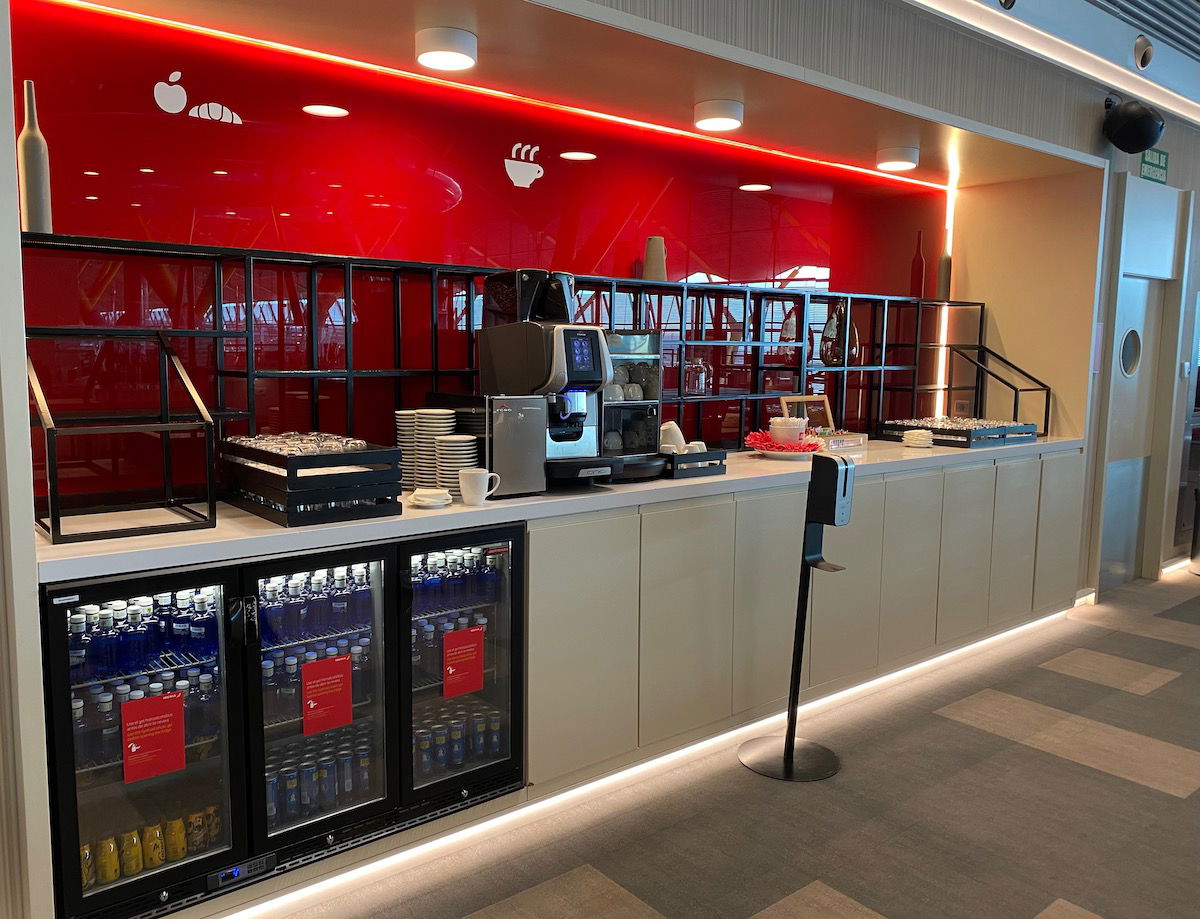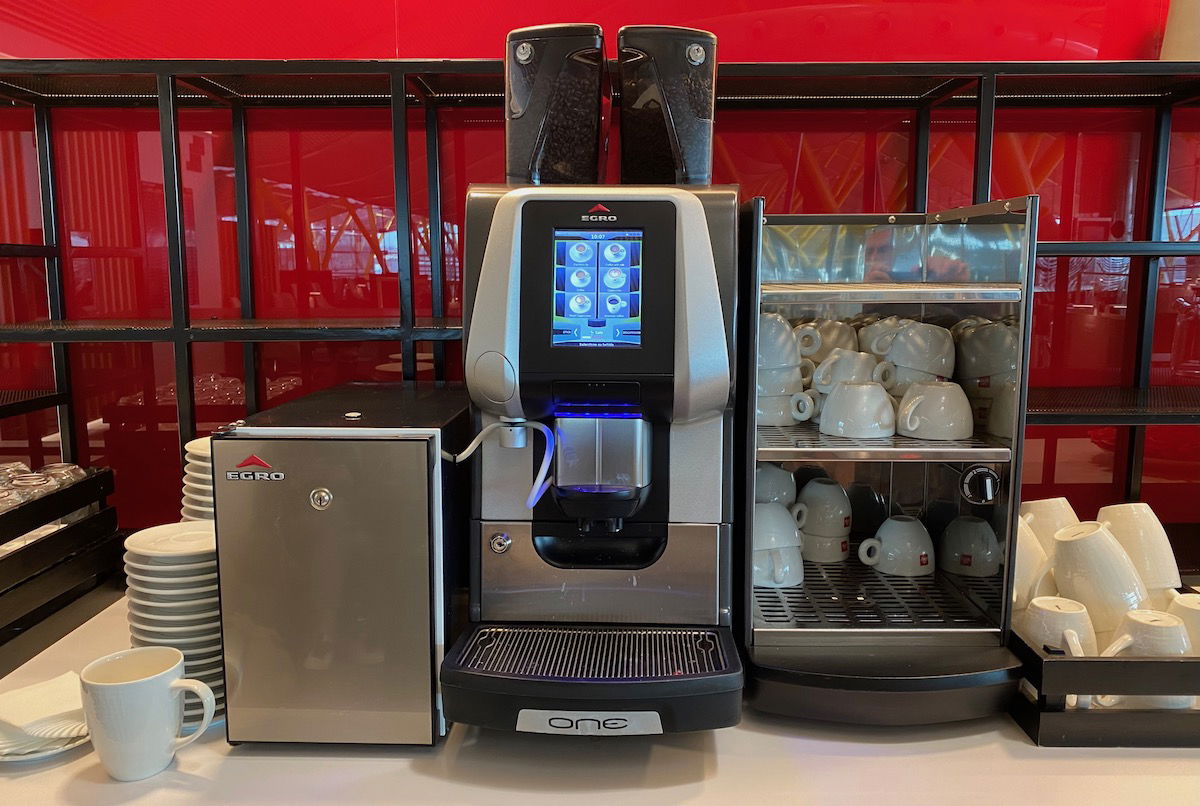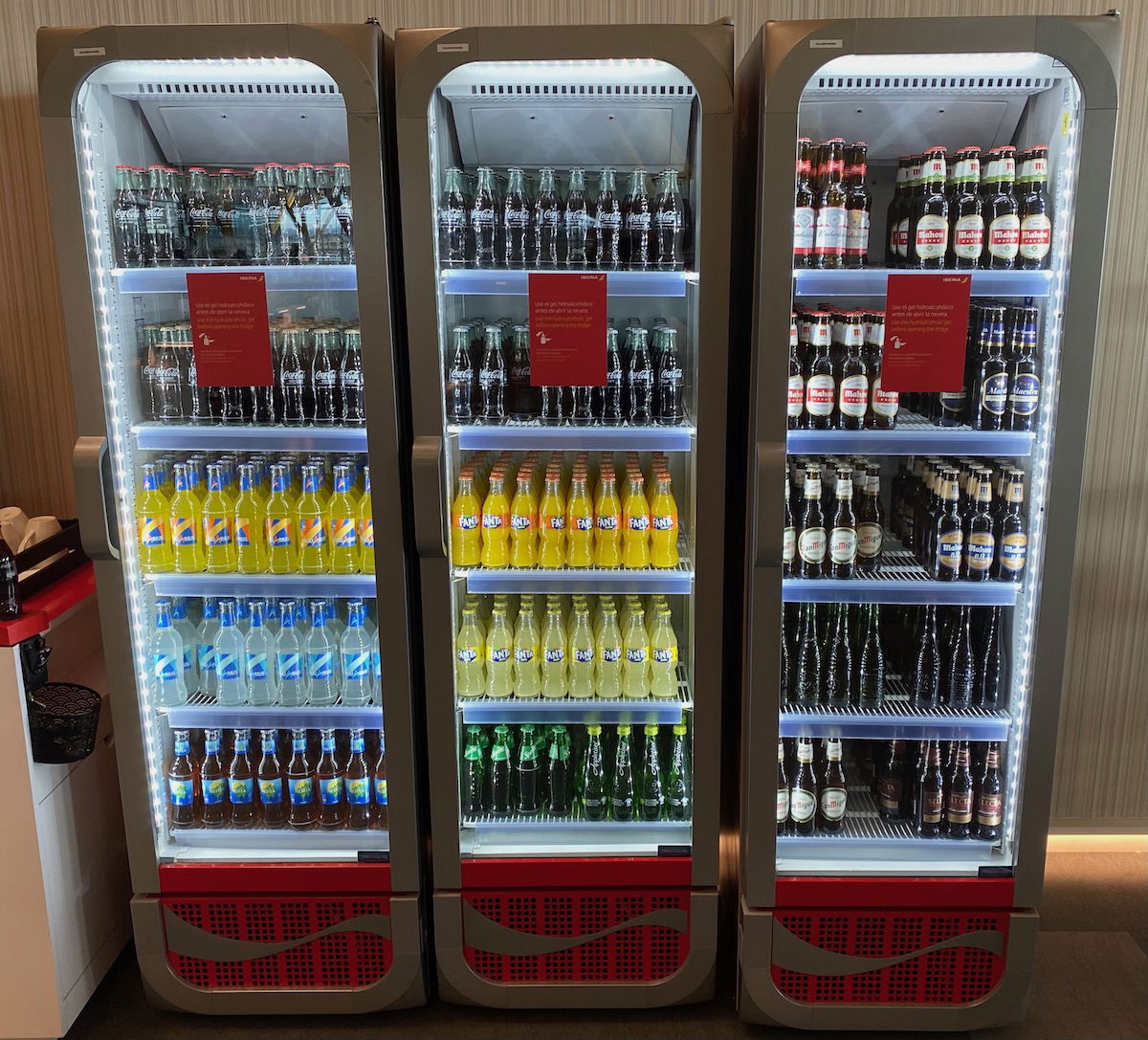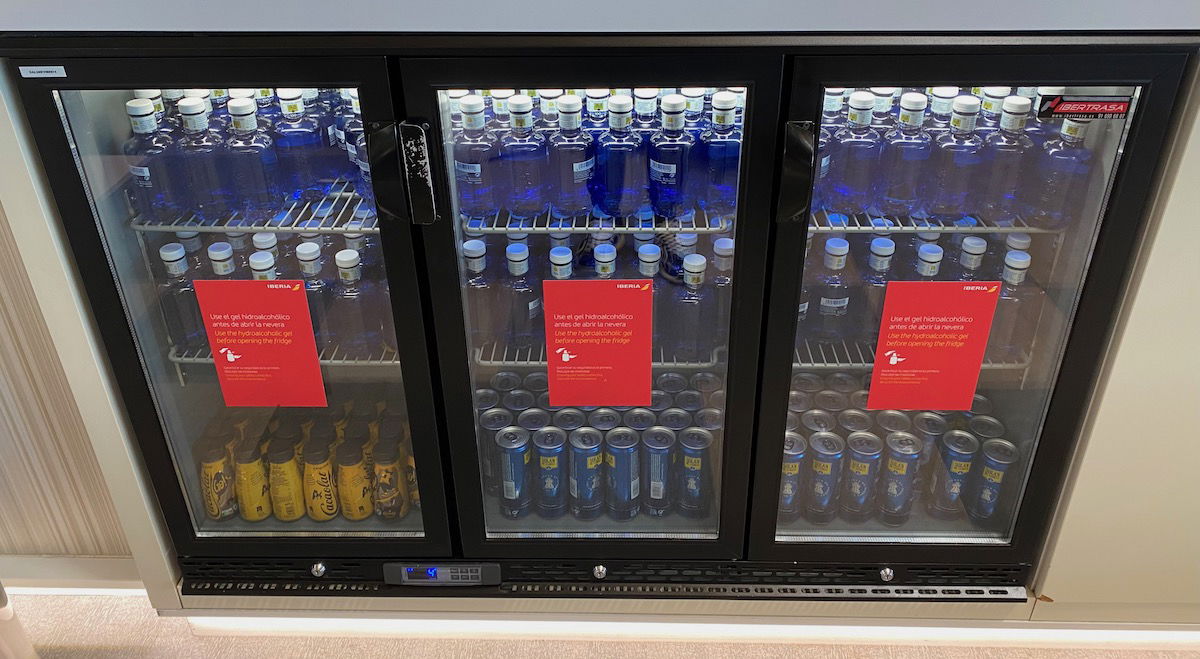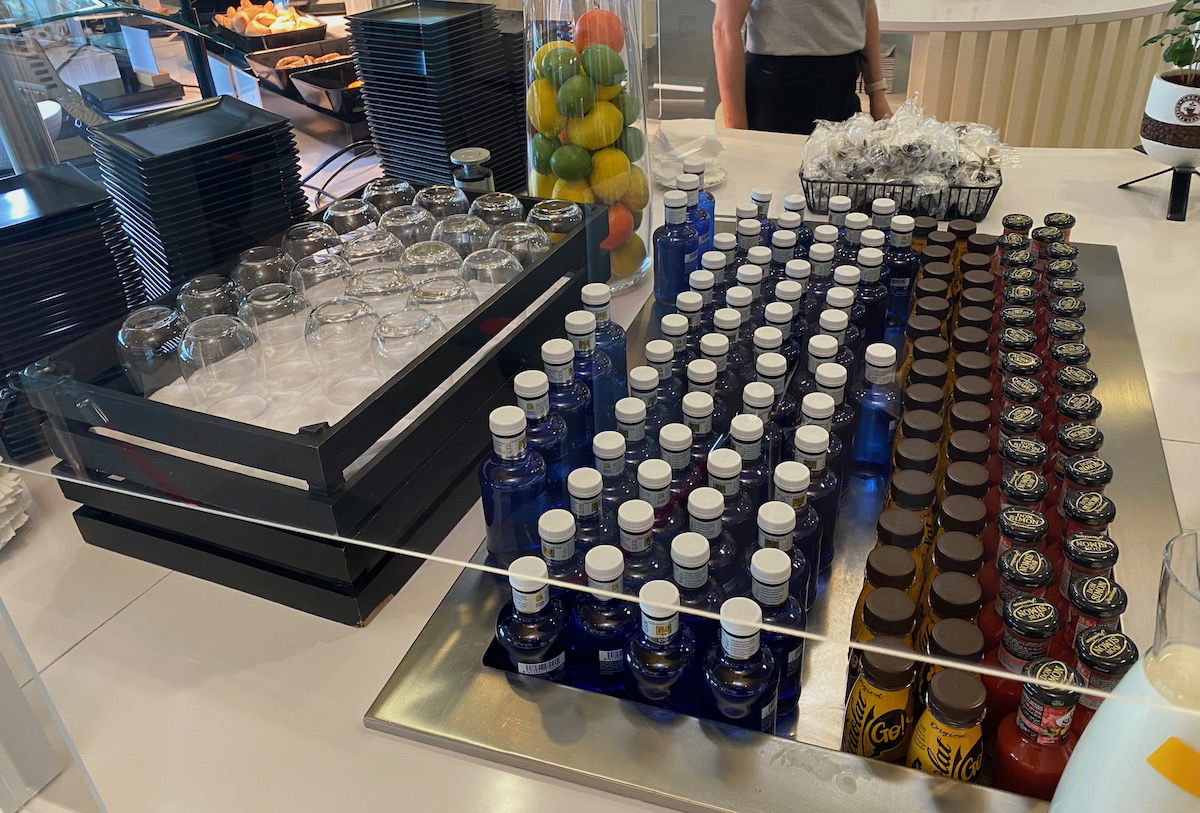 Then the bar area bar also had one of those machines that dispenses wine out of bottles.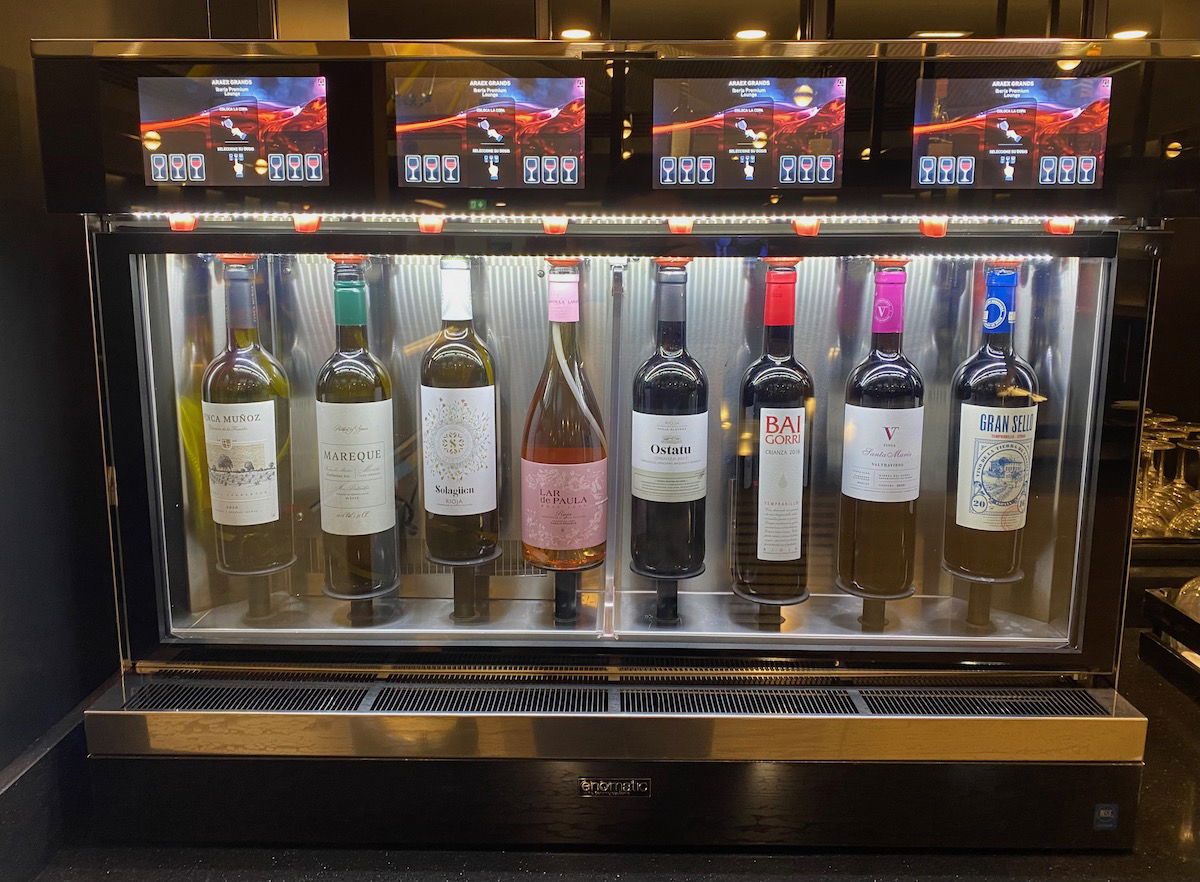 Iberia Premium Lounge Madrid bathroom & showers
The Iberia Lounge had bathrooms around the center of the lounge. In the mens section there were urinals, stalls, and a shared sink area. The bathrooms were kept pretty clean.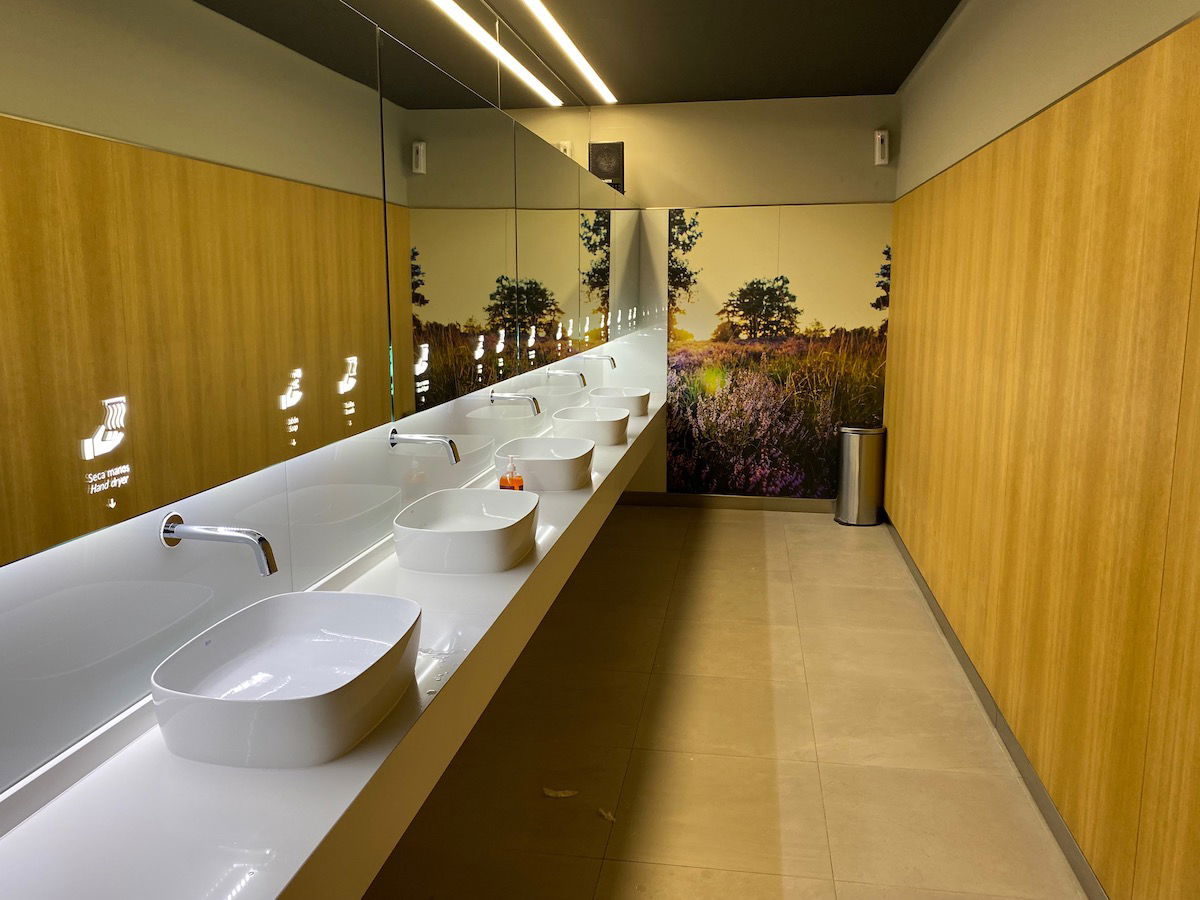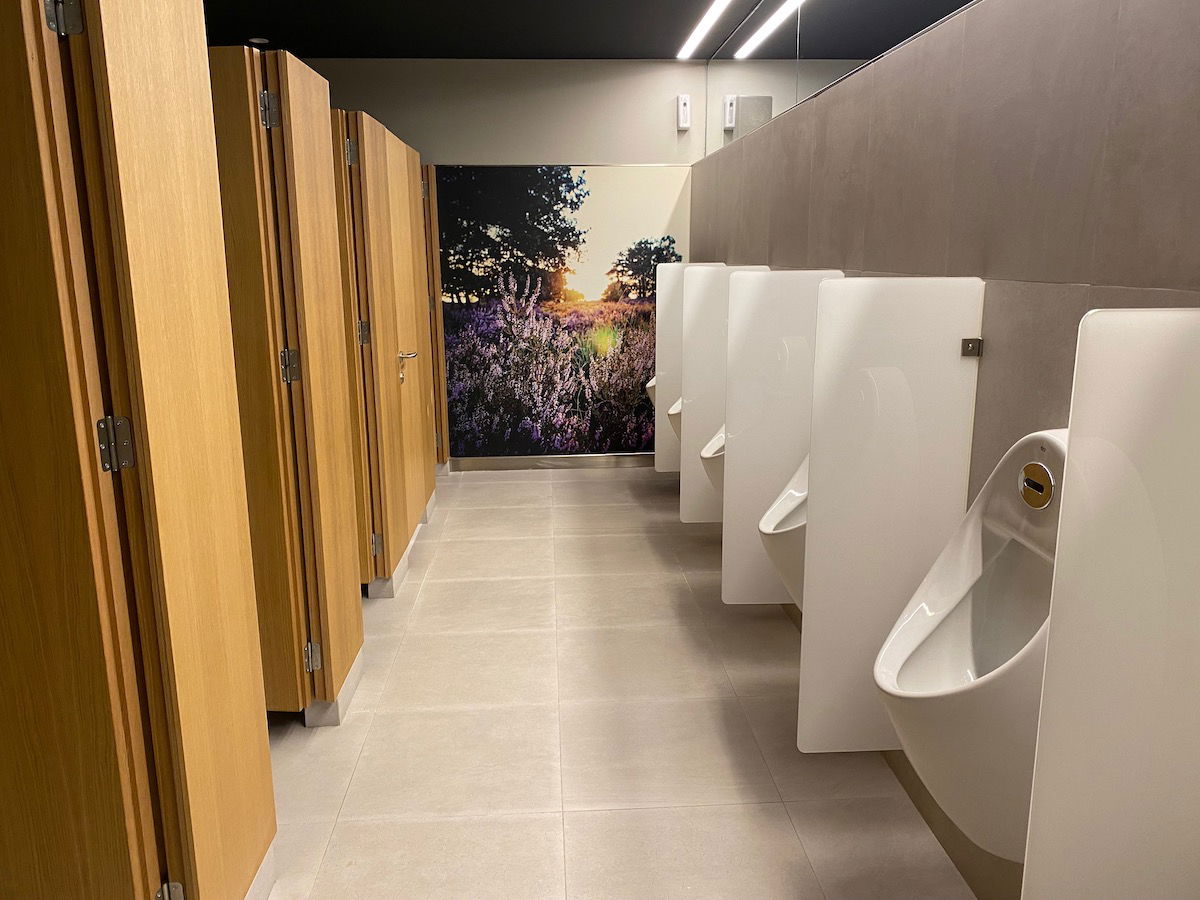 The Iberia Lounge Madrid also has seven shower suites in the back.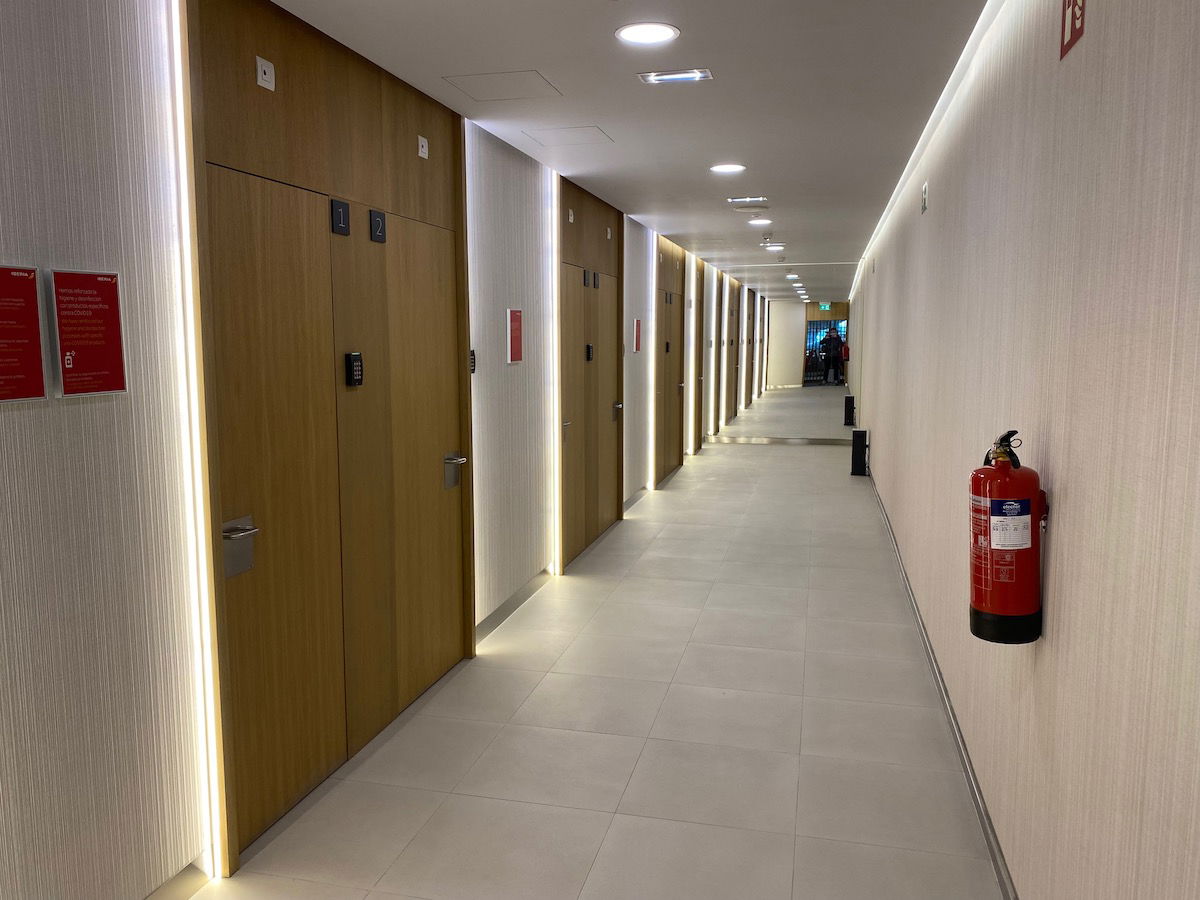 To get a shower room, you just have to go to the reception desk, and you'll be given a four digit code to enter one of the rooms.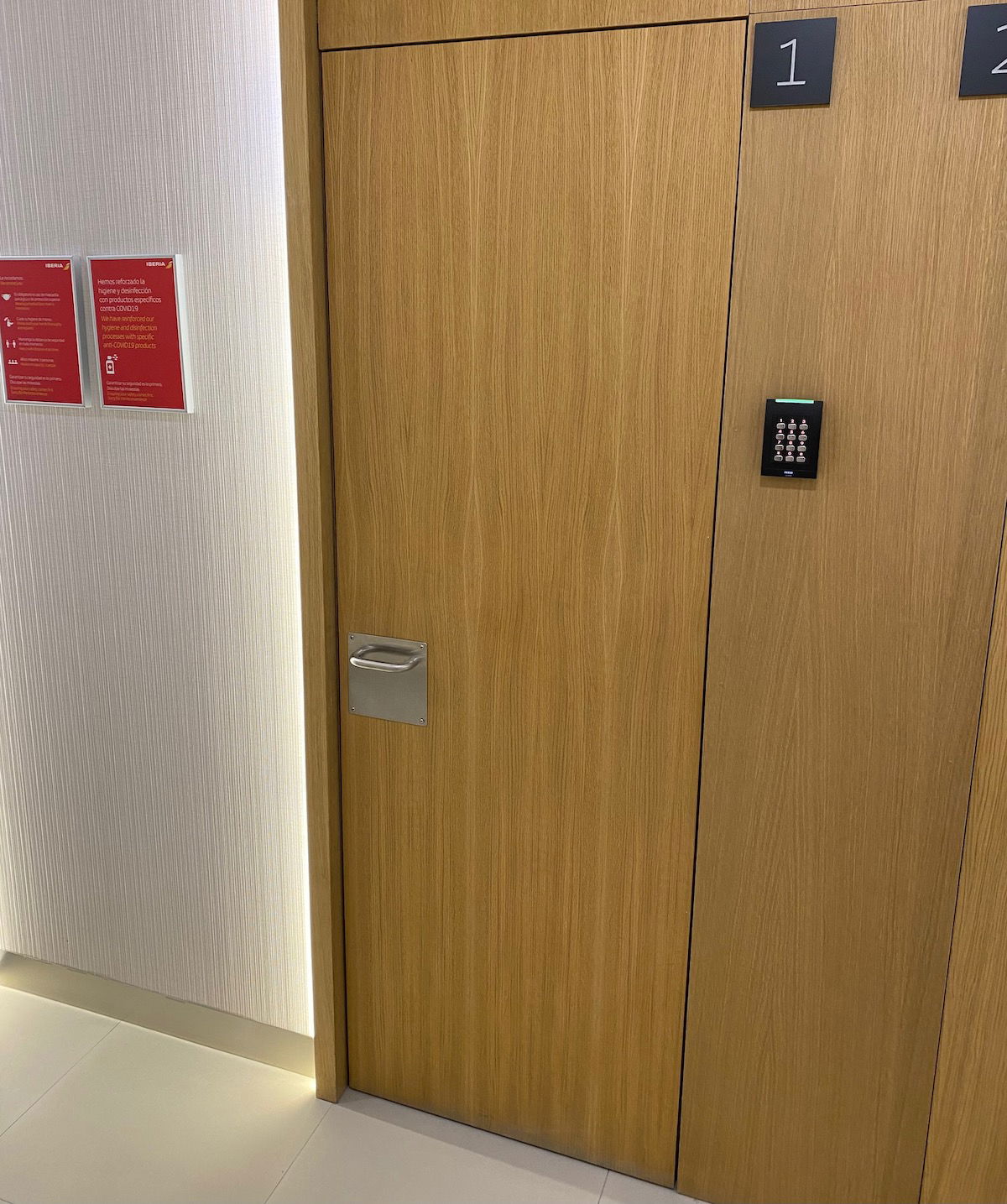 The shower rooms are pretty nice, and have walk-in showers, sinks, and toilets.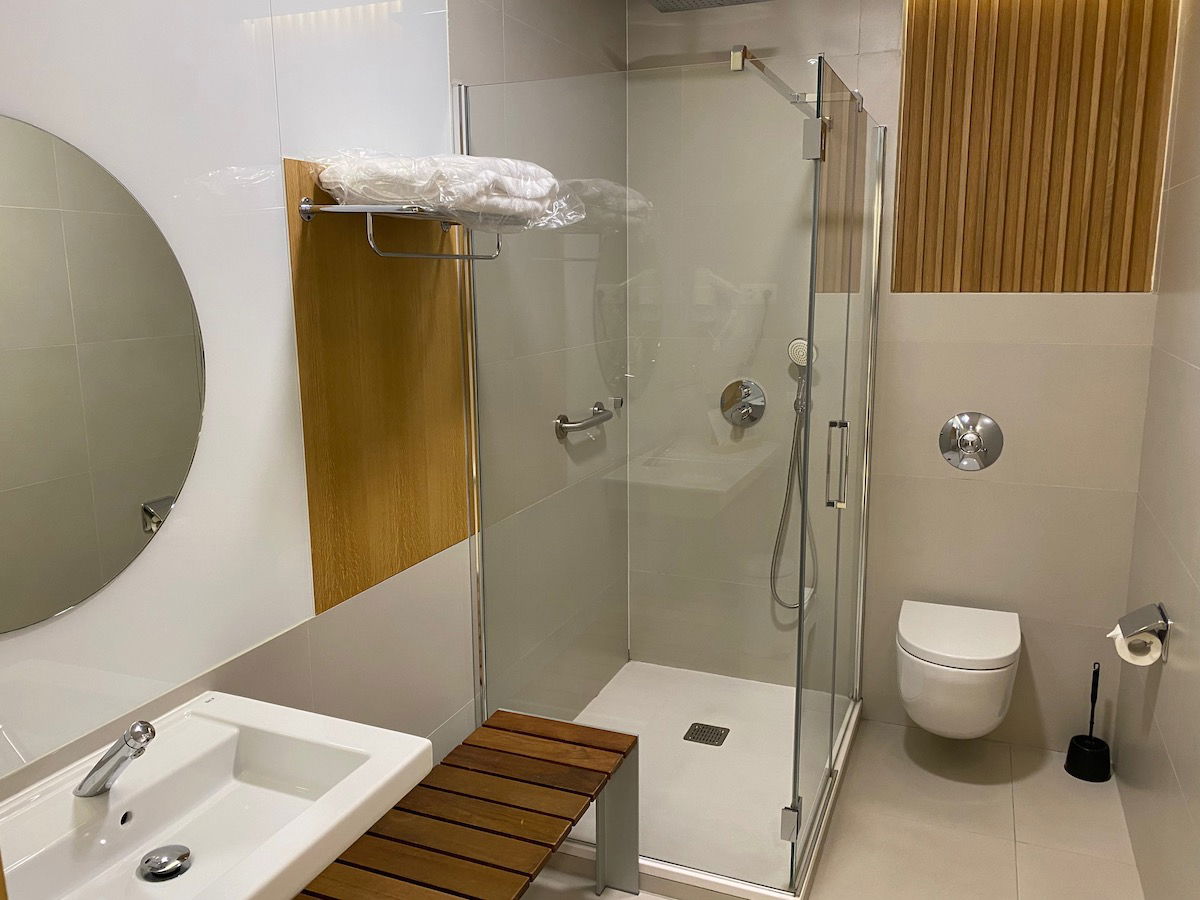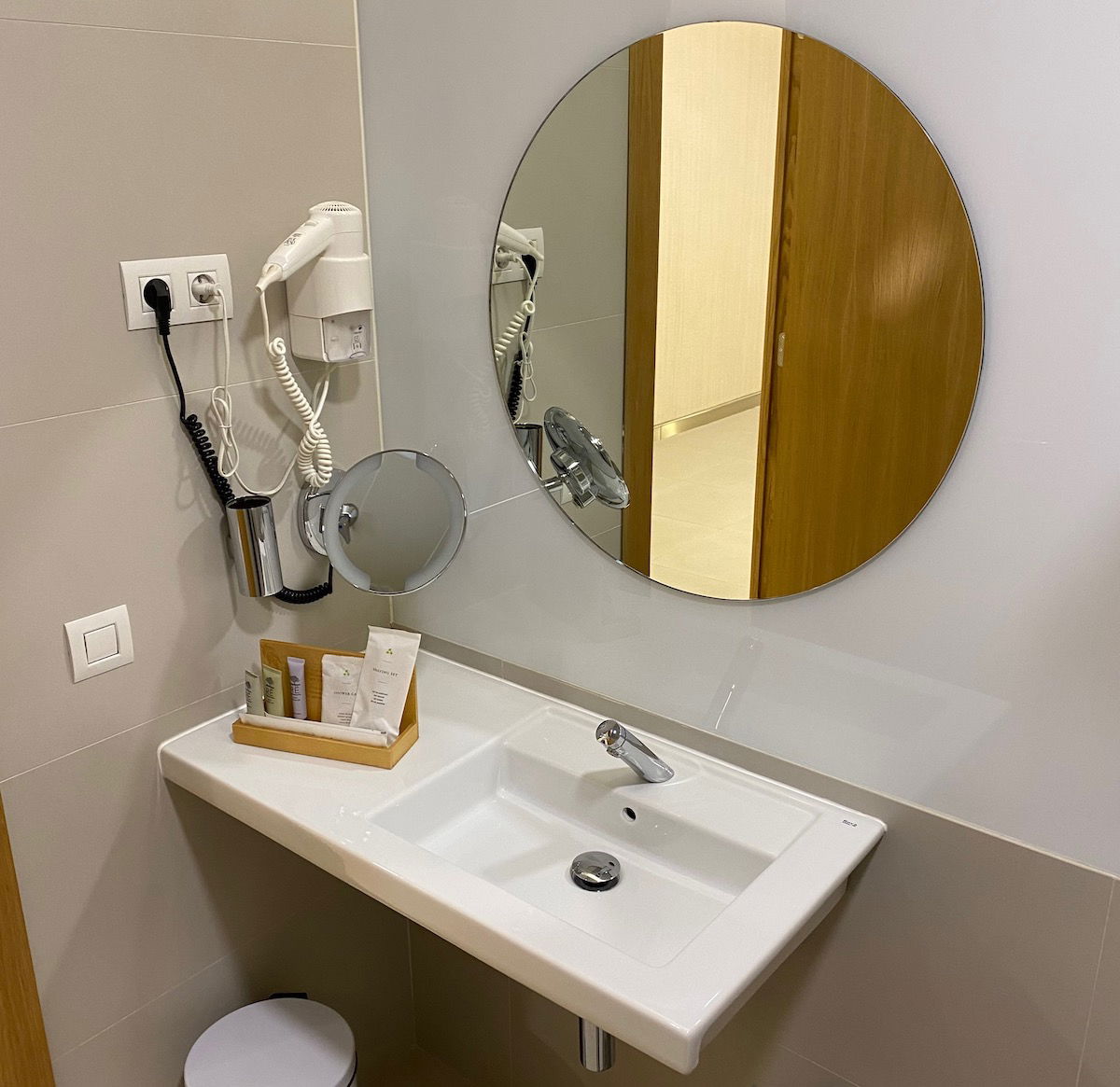 Bottom line
The Iberia Premium Lounge Dali at Madrid Airport is solid. While I wouldn't arrive early to use the facility, the lounge is spacious, airy, modern, and has a good selection of food and drinks. On top of that, the lounge has shower suites which are readily available, which is useful for those coming off a long haul flight and connecting onwards.
This lounge exceeded my expectations, and is much better than many other Schengen lounges. In fairness, travel still hasn't fully recovered, so maybe the lounge used to get much busier.
If you've visited the Iberia Lounge Madrid, what was your experience like?