New York JFK is one of Emirates' biggest outstations, as the airline operates 4x daily A380 flights between New York and Dubai. Three of them operate nonstop, while one operates via Milan.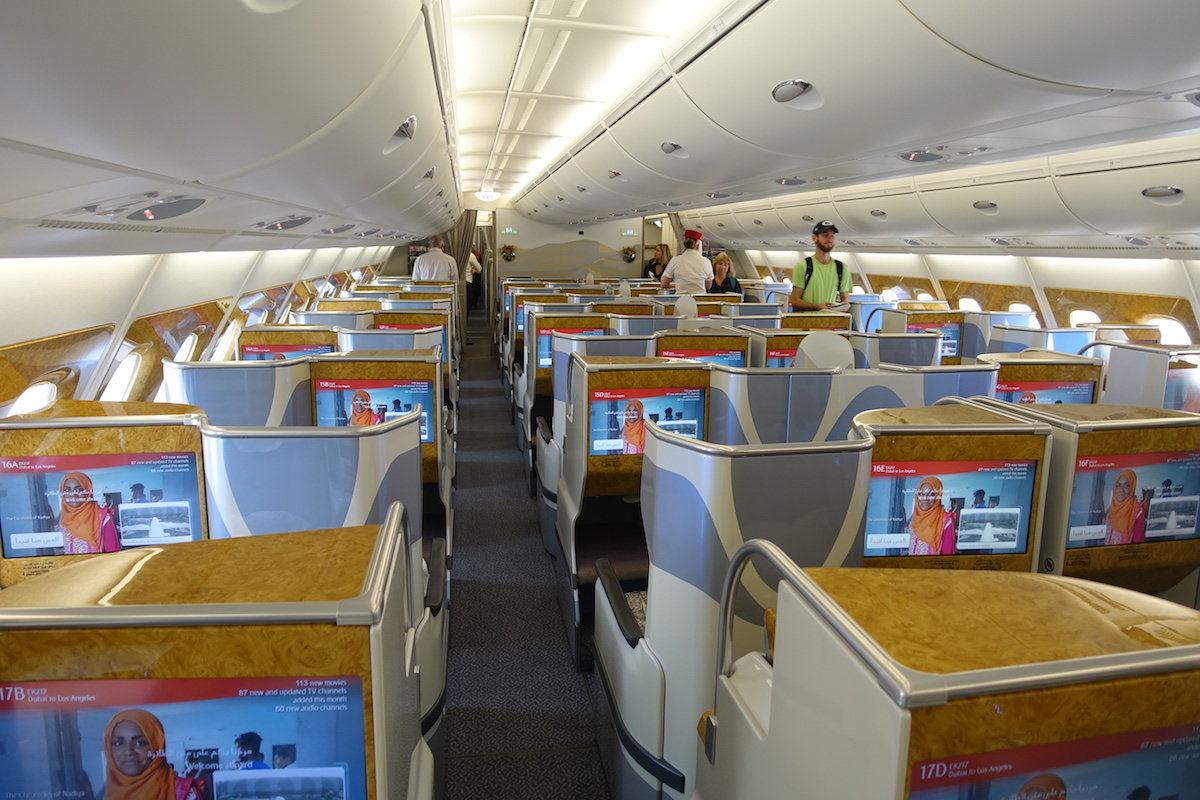 Emirates operates their own lounges at many of their outstations as a way of controlling the passenger experience as much as possible. While it's sometimes surprising to me that they operate a lounge at airports where they have one flight a day, it's a no brainer at an airport like JFK. Each Emirates A380 has 90 first & business class seats, meaning that JFK potentially has up to 360 premium passengers per day who are eligible for lounge access, not accounting for the elite members in economy who get access, or guests of premium passengers. So I imagine on a day where all four flights are full, 500 people could easily be eligible for lounge access.
With that in mind, Emirates is renovating their JFK lounge, and in order to do so, they're having to close it down for some amount of time. The Emirates Lounge JFK closed on September 1, 2017, and will be closed until "early 2018." Per an email sent to passengers:
We'd like to let you know that we are refurbishing and upgrading our lounge in New York John F. Kennedy Airport, so that you can relax in a more inspiring space before you fly.

The lounge will be closed until early 2018 while we make these improvements. Customers who are eligible for lounge access will receive meal vouchers* that can be used in any restaurant or café across Terminal 4.

We apologise for any inconvenience while the lounge is being enhanced, and look forward to welcoming you there again soon.
First of all, I think a renovation of the lounge is long overdue. Emirates has been updating the styling of many of their facilities, and it's a positive change.
For example, here's Emirates' lounge in San Francisco, which has their old design: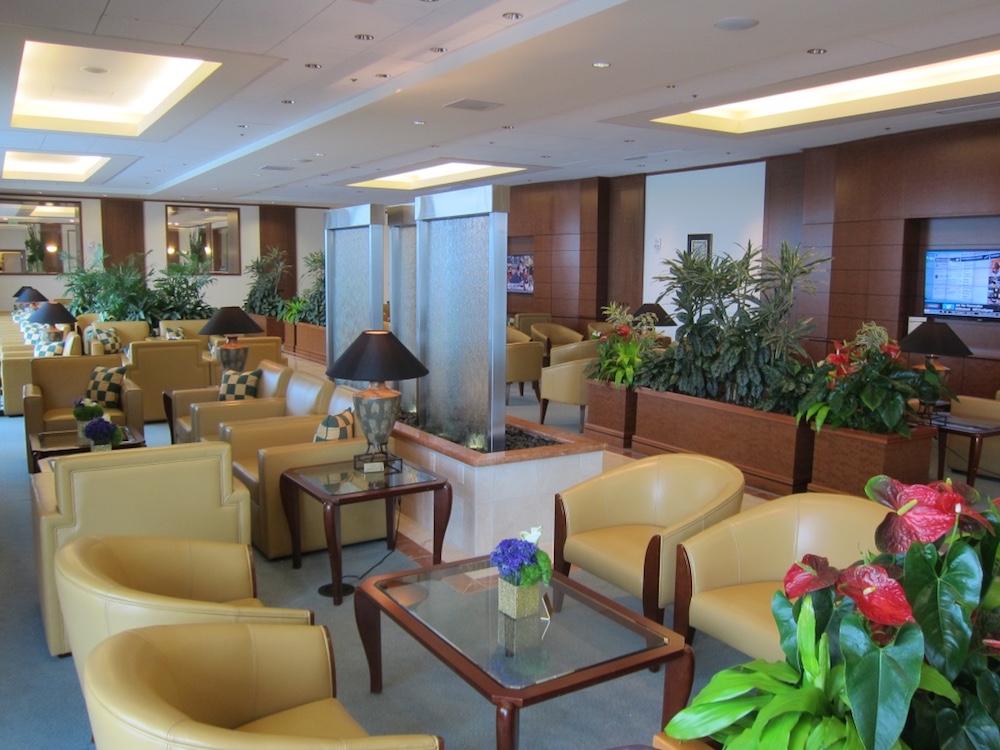 Meanwhile here's Emirates' lounge in Los Angeles, which has their new design:
The new design looks so much more modern, so I'm a big fan of these changes.
As you can see, passengers who would otherwise be eligible for lounge access will be given vouchers that can be used at restaurants and bars in Terminal 4. They're not very forthcoming about the amounts, as I imagine they vary based on the type of ticket you're booked on.
Some might say "well couldn't they find a replacement lounge?" It's one thing if they had one flight a day and small premium cabins, but we're talking about hundreds of passengers a day here, so there's not really an easy way for another lounge to accommodate these passengers.
For what it's worth, the Wingtips Lounge is in Terminal 4 and can be accessed through Priority Pass, should you have a Priority Pass membership and still want to use the lounge. However, it's not a great lounge, and gets very crowded during peak times.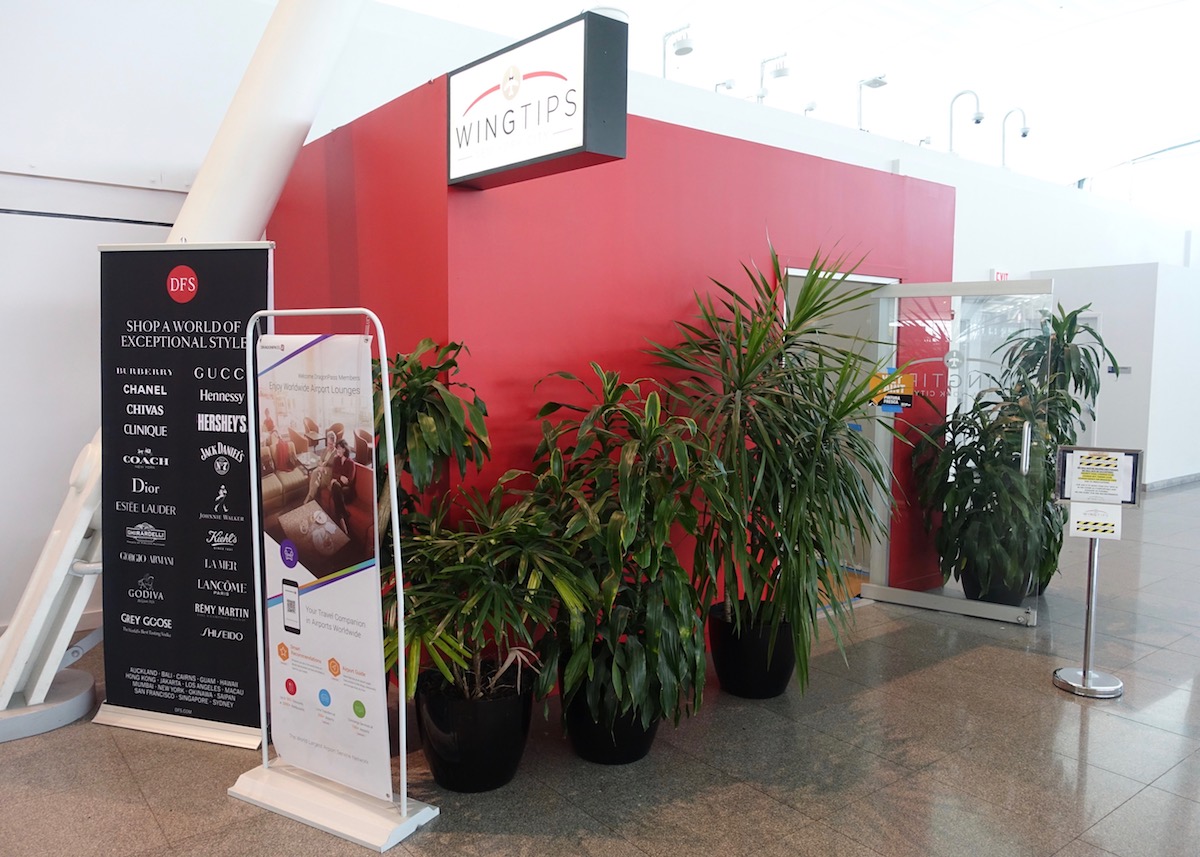 This isn't a huge deal for the flights to Dubai, since it's a long flight and there's plenty of time to sleep onboard. However, the flight to Milan is short, so I know a lot of people prefer eating in the lounge and sleeping onboard. That's going to be tougher if they have to go to a sit-down restaurant, rather than just being able to grab some quick and tasty food in the lounge.
While this is a temporary inconvenience, the lounge was long overdue for a refresh, so this is a net positive.
(Tip of the hat to @jpparis26)