We checked a couple of bags on our recent trip from Sylt to Dusseldorf via Frankfurt, and they ended up being delayed. That's a bigger risk right now than in the past, given all the travel chaos, so I figured it would be useful to recap my experience.
Why we checked bags on this trip
Many frequent travelers would never check a bag, and I totally get that. However, I've increasingly warmed up to the idea, so let me provide some background:
We were traveling for six weeks, and realistically it's just not that easy to pack enough stuff in a carry-on for a trip that long (especially with European airlines often being stricter about carry-on size)
While Ford doesn't enjoy checking bags, he does like having more than one "look" on a trip, and I like being married (most days), so "happy husband, happy life," or something
Ford has taught me the importance of always wearing sunscreen, and we go through a lot of it, especially in sunny destinations (of which there were plenty on this trip); it's better and more economical to just bring your own, and that requires checking a bag
If you're flying an airline like Alaska or Delta (with a 20-minute bag guarantee), or are flying within Europe, generally checked bags come out quite fast, and you don't end up waiting that long; at least that was the case before the summer travel chaos erupted
I've kind of started to enjoy traveling light through the airport, not having my bag stopped at the checkpoint for liquids, etc.; so when Ford checks his bag, I'll check my carry-on too, because it's just easier
Lufthansa didn't get our bag to Dusseldorf in time
We were flying from Sylt to Frankfurt to Dusseldorf with an 80 minute connection (the minimum connection time at the airport is 45 minutes, don't ask me how). When we landed in Dusseldorf, we received an email from Lufthansa stating that our bags didn't make it on that flight.

Let me state that for the remainder of the summer I absolutely wouldn't book an 80 minute connection in Frankfurt and expect my bag to make it. However, we were traveling in mid-June, and this was right when travel went from normal busy to insanely busy.
Prior to flying that day, we found travel to still be quite orderly and calm, and we had connected at several hubs in Europe. But it was during that very connection in Frankfurt where we both commented to one another how the real summer rush had started.
Having delayed bags is a hopeless feeling
The email we received from Lufthansa about our bags being delayed mentioned that our bags had already been "rebooked" on LH82, the flight later that afternoon. We were initially scheduled to arrive at 2:05PM, and the other flight was scheduled to get in at 5:05PM. Great, that's not too bad.
Rather than waiting at the baggage office to file a claim, the email from Lufthansa said to visit the carrier's website to provide an address for delivery, and/or contact details. So we quickly filled that out, and I chose the option to pick up the bags at the airport myself, since I figured that was the safest and quickest option.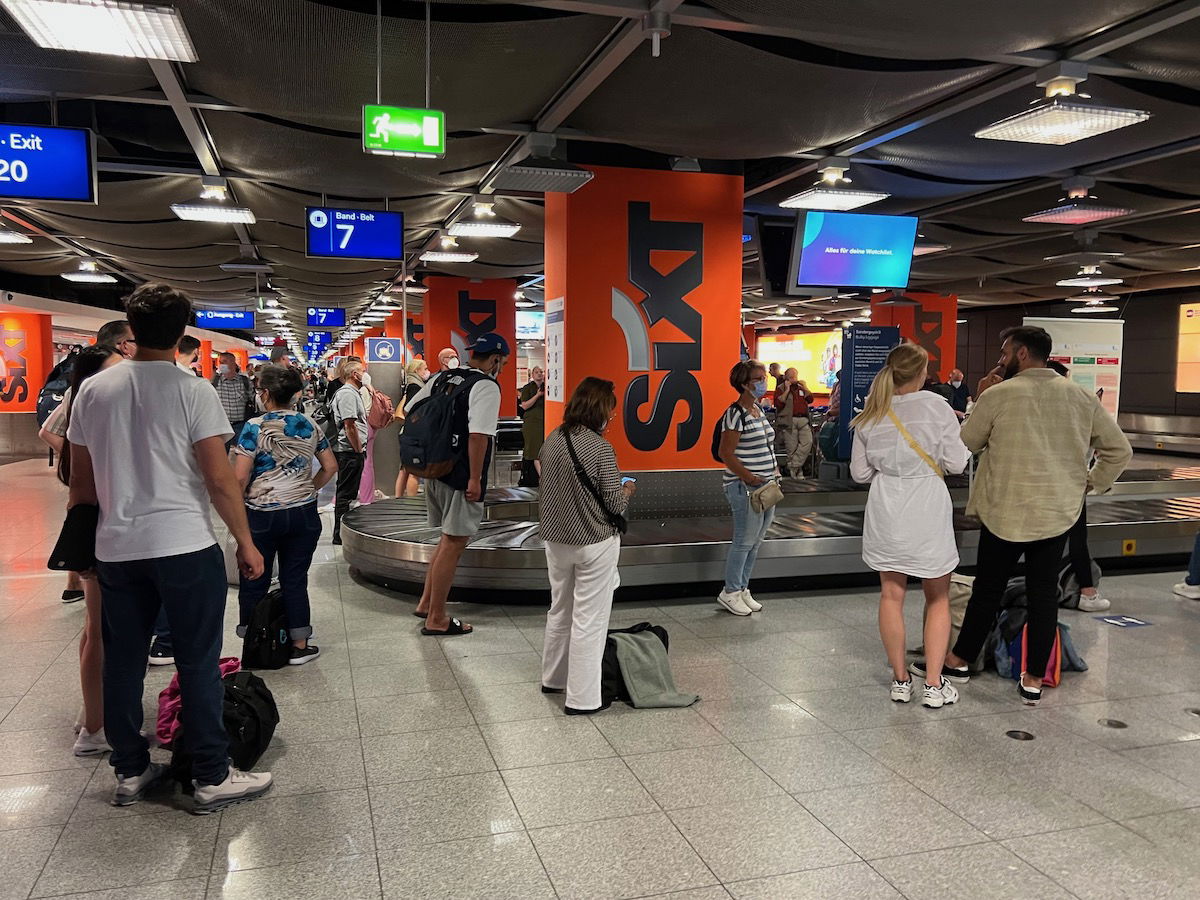 I wanted to minimize the risk of anything further going wrong, so shortly after LH82's scheduled arrival time, I headed back to the airport. Only after arriving at the airport, and well after the flight's arrival time, did I receive a message stating that our bags had been "rebooked" on LH88, the flight later that night, due to land at 10:10PM.
At this point I started to worry a bit. There's not really a human touch to lost baggage, so I wondered if our bags would simply be "rebooked" on the next flight to Dusseldorf for eternity. After all, why didn't the bags make the flight they were initially "rebooked" on, as there was plenty of time?
Since I was at the airport, I tried to go to the lost baggage office, which is actually a door that leads to baggage claim. The catch is that they'll only let you in if your bag has arrived. I was informed that our bags had been rebooked on another flight, there was nothing they could do, and there was no one to talk to.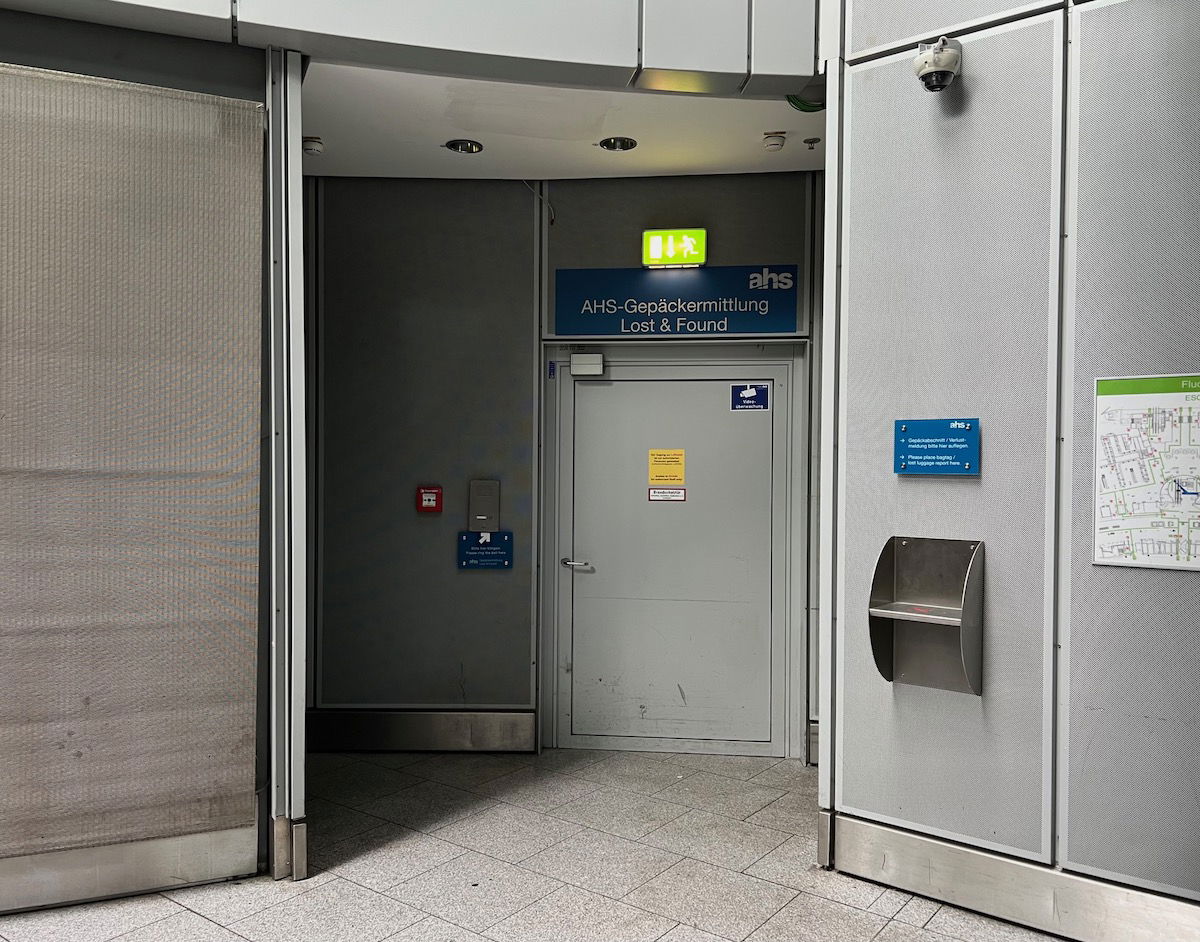 Late that night after LH88 had landed, I was expecting to receive one of two emails:
An email confirming that our bags had arrived
An email stating that our bags had been "rebooked" on another flight yet again
Instead we received nothing. So at 7AM I decided to head back to the airport. I decided to take the lack of notice as confirmation that our bags were on the flight that they last said they were on.
At this point I once again walked to the same door, and over the loudspeaker explained that I had bags that arrived the night before. She claimed there was no record of them arriving, and said I'd have to wait until I received confirmation stating that they had arrived.
I basically begged, and eventually the agent let me in. She brought me to the lost baggage office, where there were hundreds of bags. Sure enough, I easily found our bags there.
Only after I left the airport did I receive an email stating that our "delayed baggage has arrived at the airport," which was presumably triggered by me picking up the bags, and them recording it.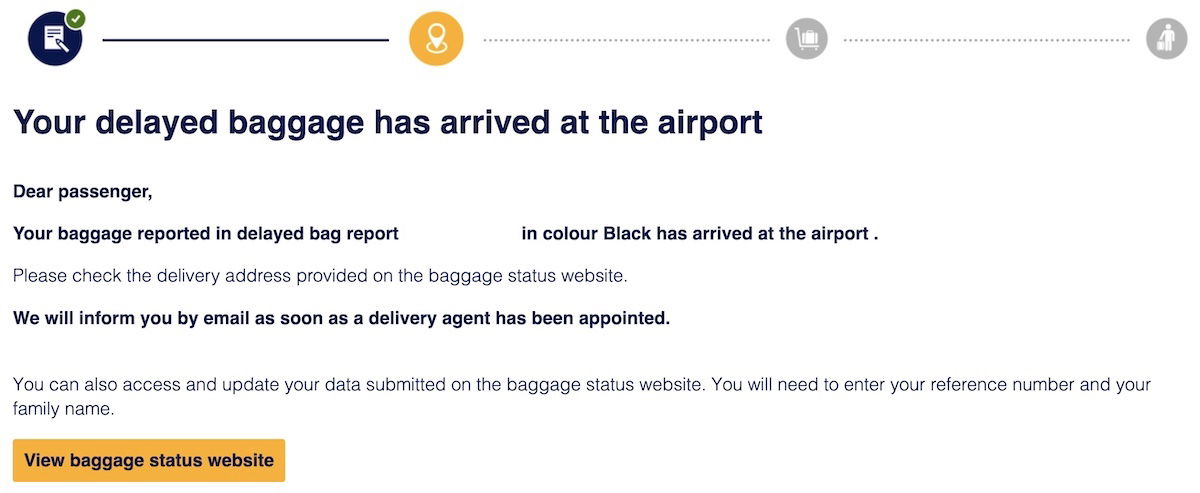 You really do have to advocate for yourself in situations where bags are delayed, and I imagine that'll only get worse as the summer progresses. One has to wonder how long the bags would have sat there before I would have received an email indicating that the bags had arrived.
I'm happy I was persistent, and that I didn't request baggage delivery to the hotel, because that would have given me even less power to try to solve the situation myself.
Anyway, all's well that ends well. While going back and forth to Dusseldorf Airport two additional times wasn't fun, in the end we got our bags about 18 hours after our arrival.
European regulations are vague when it comes to bags
The European Union has fantastic consumer protections for air travel in the form of EU261. This protects people in the event they're bumped, a flight is oversold, or bags are delayed or lost. However, not all consumer protections are equally clear.
For example, EU261 clearly spells out the exact dollar amount you're due in the event that your flight is delayed. When it comes to lost baggage, though, regulations are much more vague. They just state that airlines should reimburse you for any necessary expenses as a result of the delayed bags, without spelling that out much further. Of course on top of that there's also credit card protection for delayed bags.
In this case we didn't end up pursuing either avenue:
Initially we thought our bags would arrive three hours after our initial flight; most credit card protection for delayed bags kicks in after six hours
It was after 6PM when we realized our bags wouldn't arrive until later, and at that point most shops were closing anyway
Even if we were due anything, who knows how many months it would have been before Lufthansa customer service actually responded and handled our case; I'm still waiting to hear from Eurowings Discover about EU261 from our flight several months ago
Our priority was just to get our bags back in our possession as quickly as possible, though I am curious what experiences others have had with this.
Bottom line
For the first time in years, we had a delayed baggage situation on a recent Lufthansa flight. All is well that ends well, and in this case we were just inconvenienced and didn't have our bags for 18 hours, so it could have been much worse.
If you are traveling this summer and checking bags, make sure you leave a lot more time than that when connecting. And ideally I'd recommend not checking bags right now, especially if connecting.
My biggest takeaway is how hopeless the whole delayed bag experience is. Your bag is essentially just going through an automated process, and there's no one you can talk to who can realistically intervene (in other words, you can't call someone who will find your bag, and you can't get a real answer as to what's going on with your bag).
If you've dealt with a lost or delayed bag this summer, what was your experience like?