After a lovely time in the South of France, it was time to fly to Zurich. I'll review SWISS' A320 business class in the next installment, but in this post I wanted to review the lounge we used at Nice Cote d'Azur Airport (NCE).
Library Lounge Nice Airport (NCE) location & hours
The Library Lounge is located in Nice Airport Terminal 1, in the Schengen zone. Just clear security, go through the duty free maze, and then when you're in the main part of the terminal, turn left.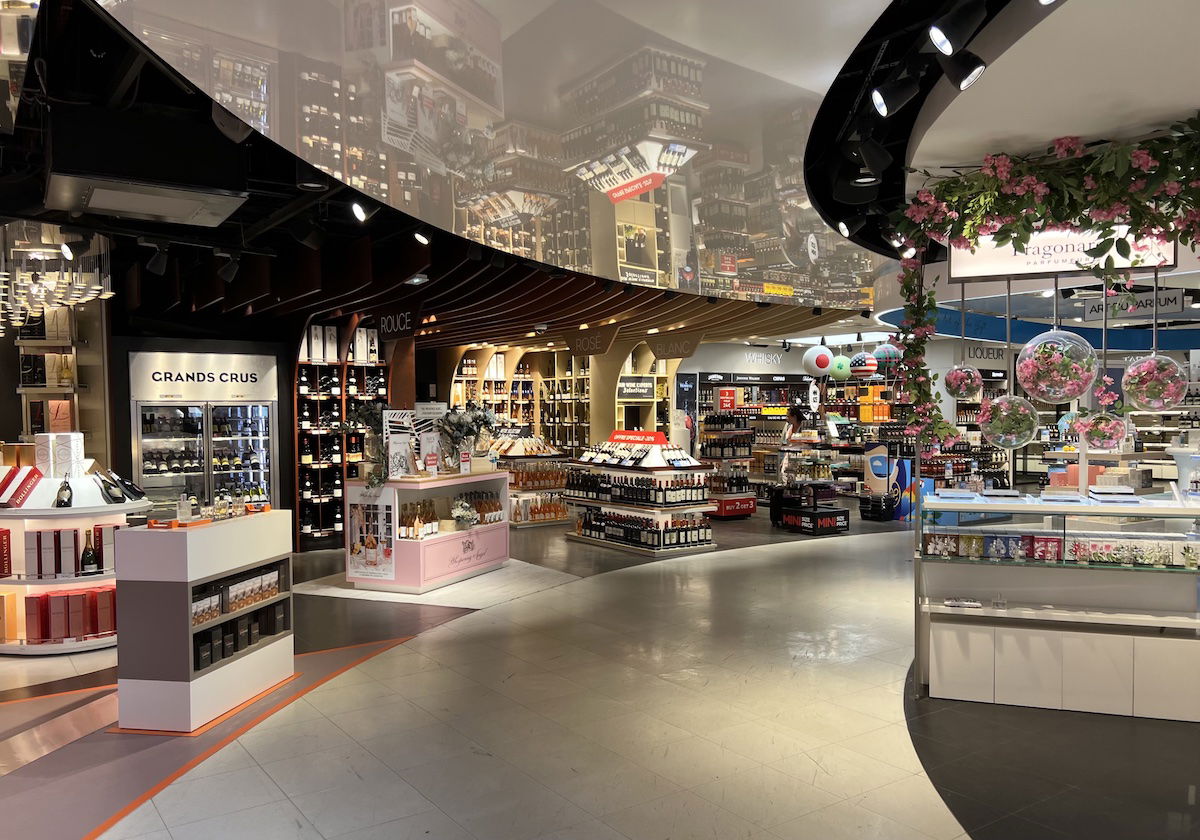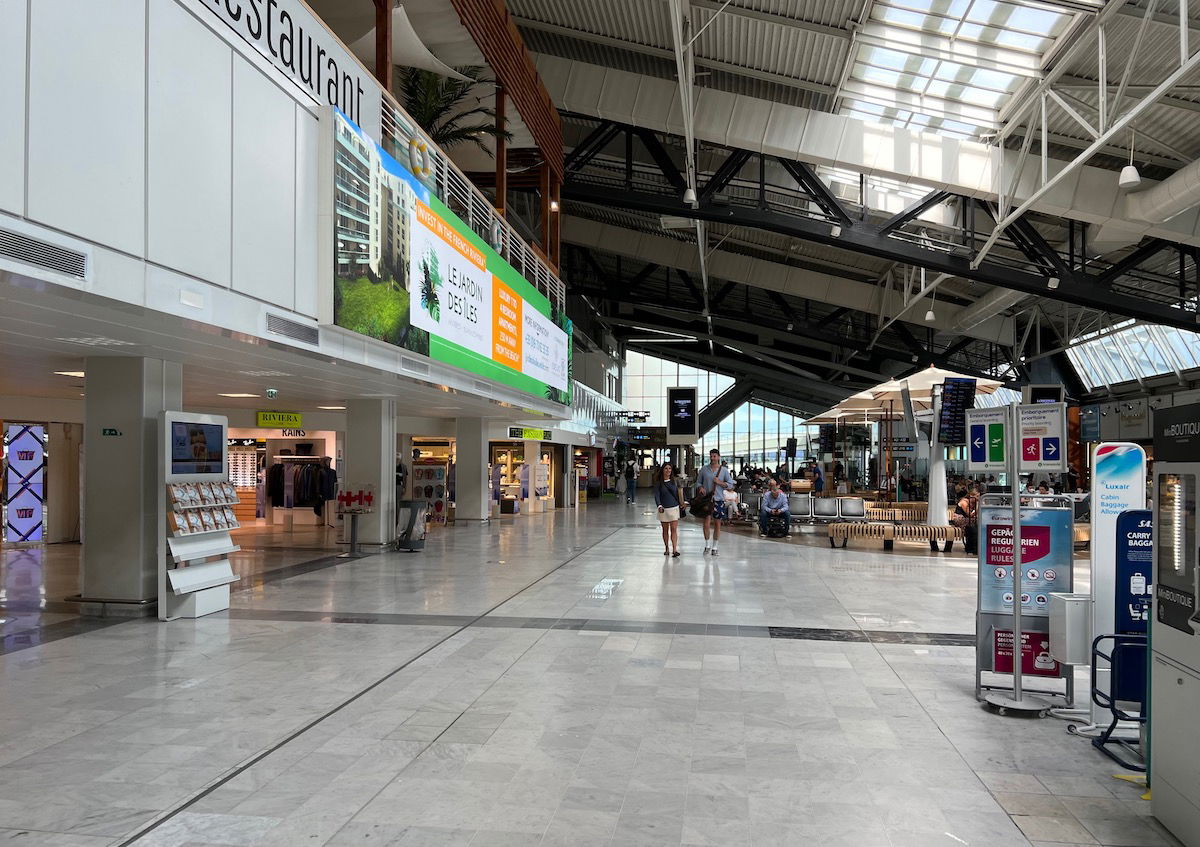 After walking for a bit, you'll see the elevator to the lounge on the left side. Just take it up a level, and you'll be at reception.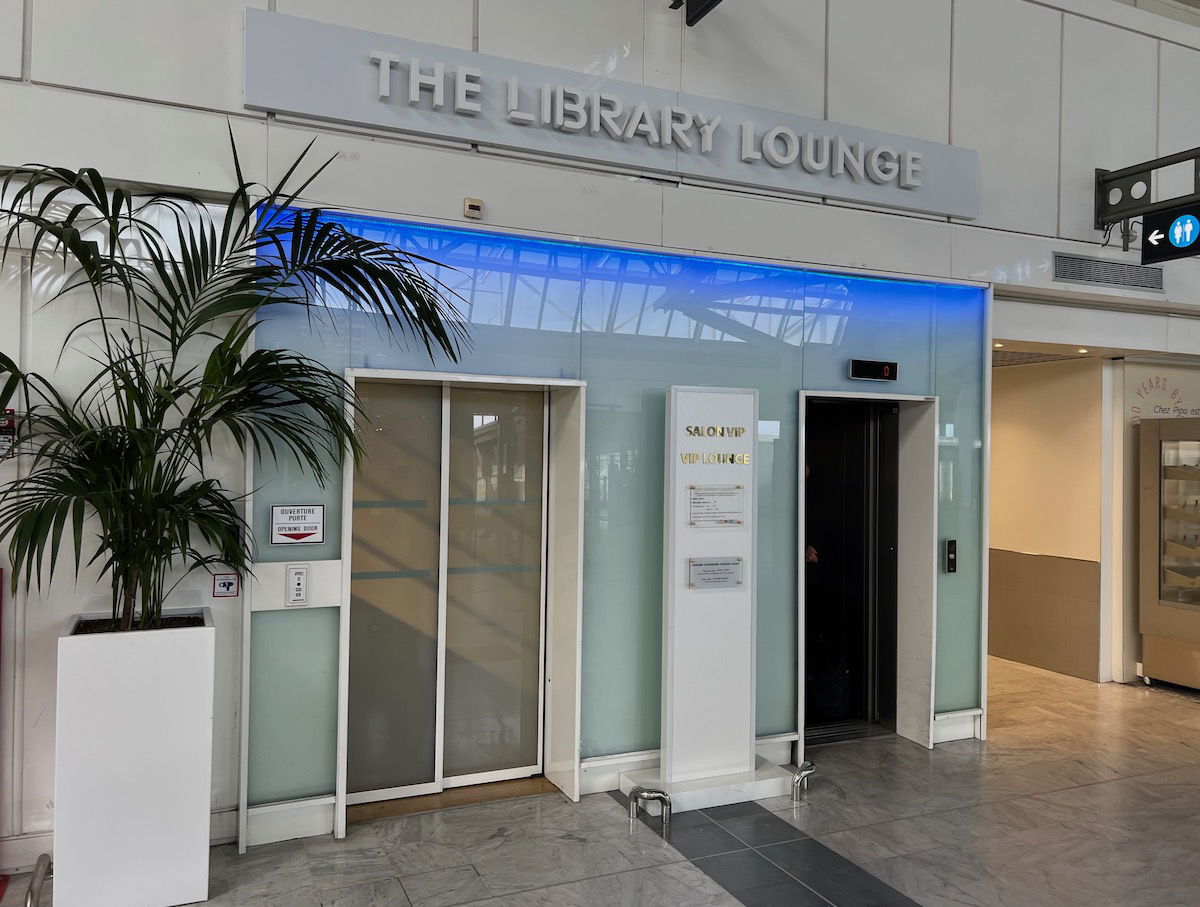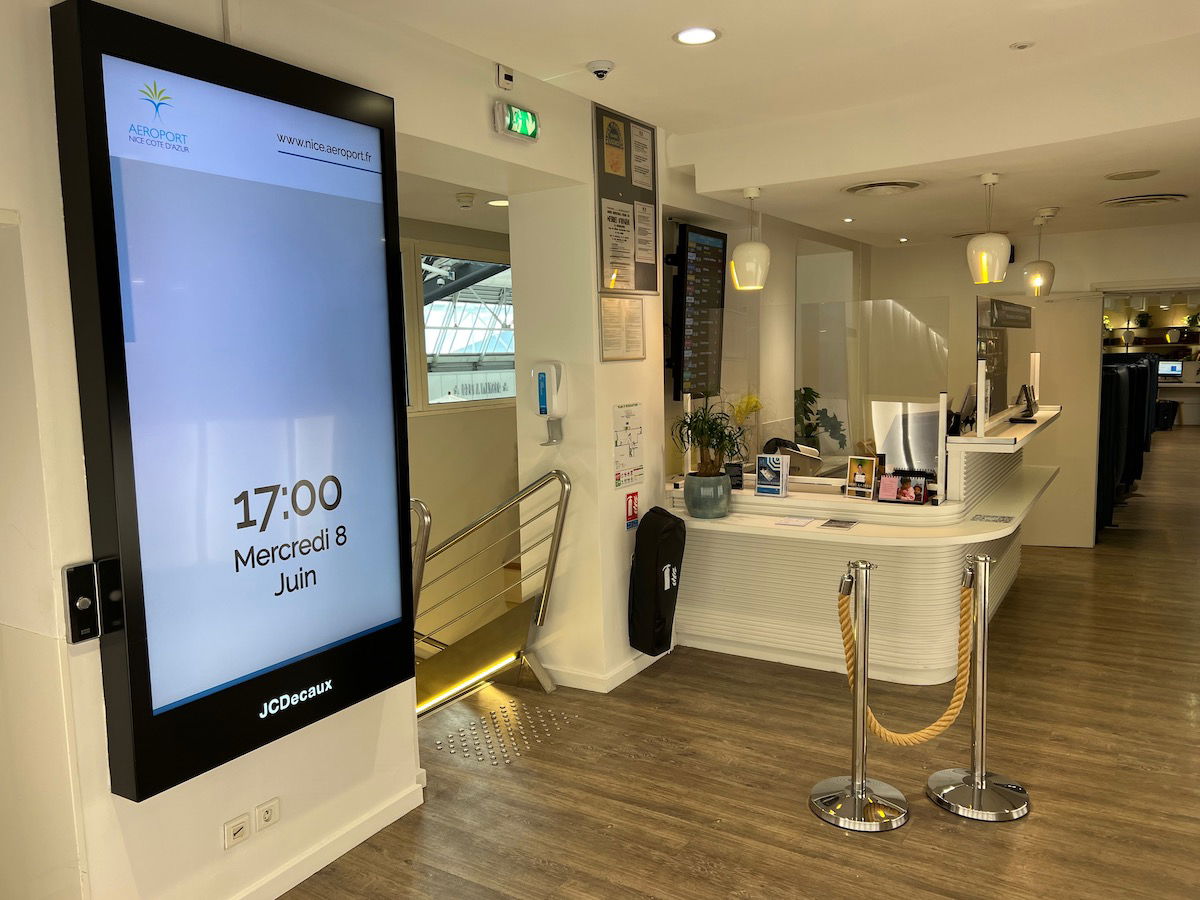 The lounge is open daily from 5:15AM until 9:30PM, which covers virtually all departures from the airport.
Library Lounge Nice Airport (NCE) entry requirements
There are a variety of ways to access the Library Lounge: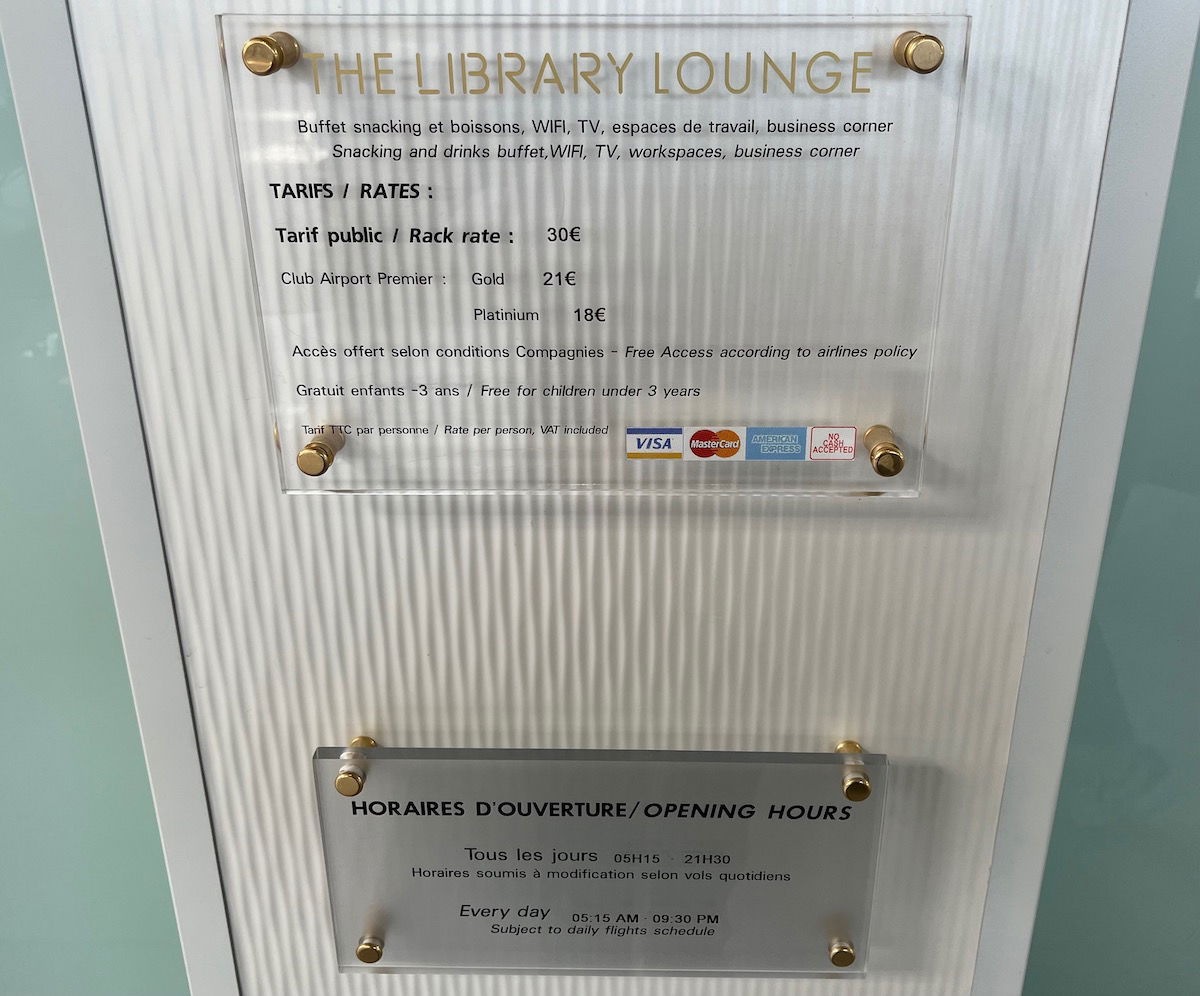 Library Lounge Nice Airport (NCE) seating & layout
I was curious where the Library Lounge got its name. Well, one corner of the lounge has some bookshelves with books, and that's about the extent of it — the theme doesn't continue throughout the rest of the lounge.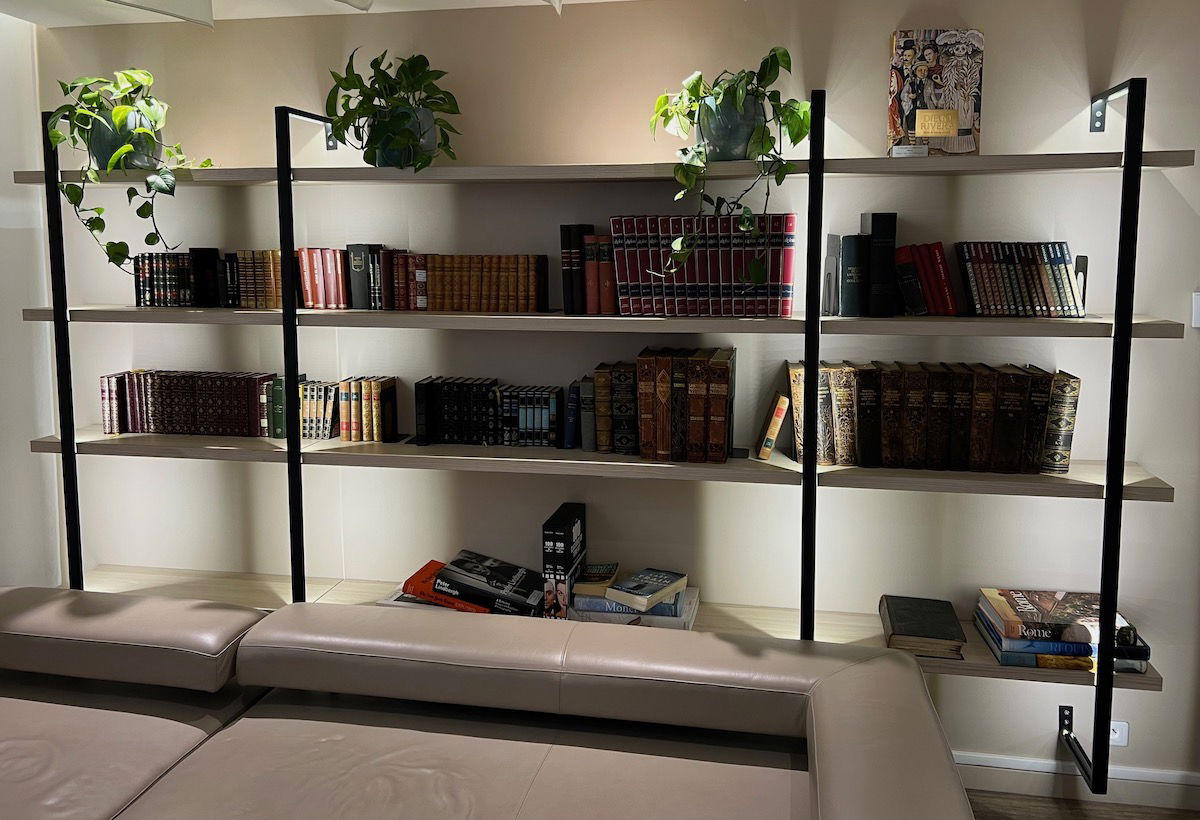 The Library Lounge has two main rooms, in addition to the "library" area. Inside the entrance and to the left is an area with semi-private chairs, couches, and a communal table. There are also a couple of PCs.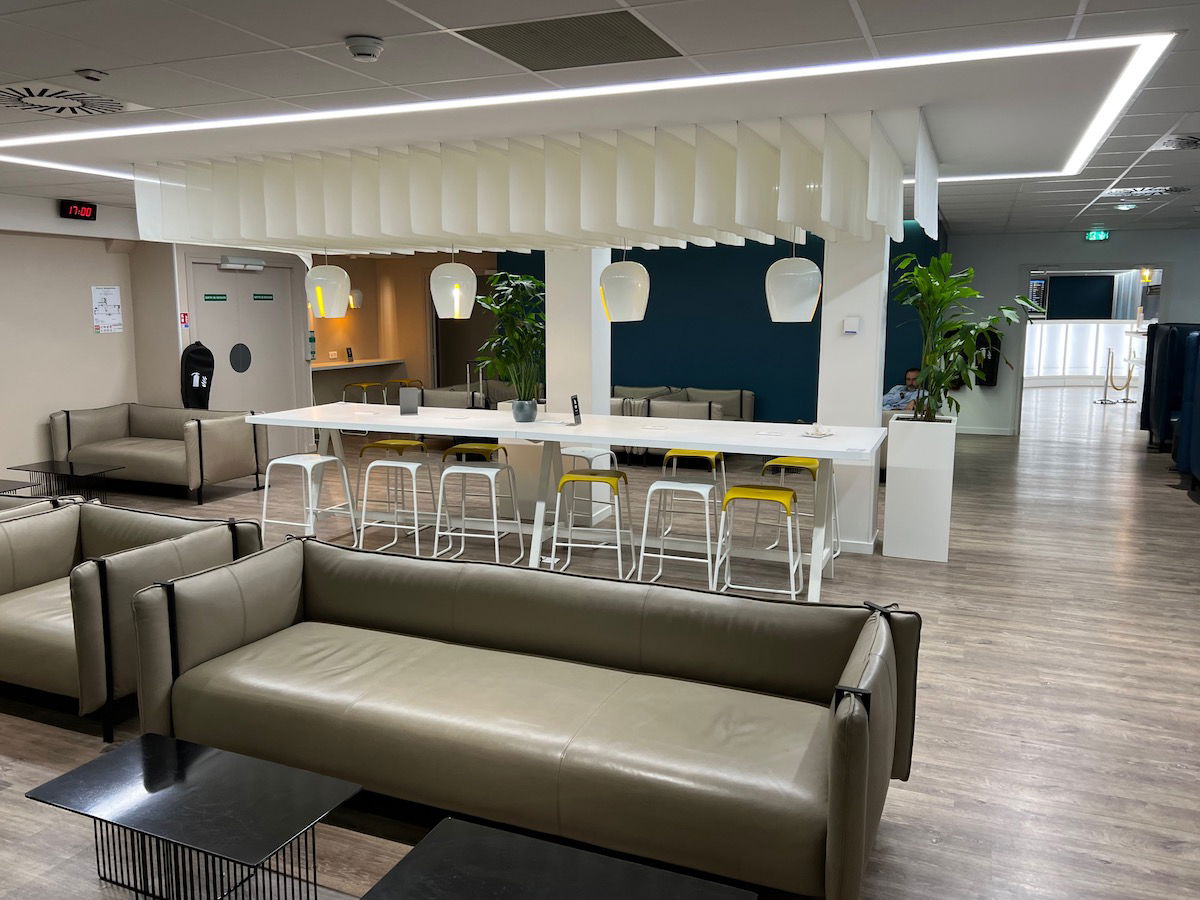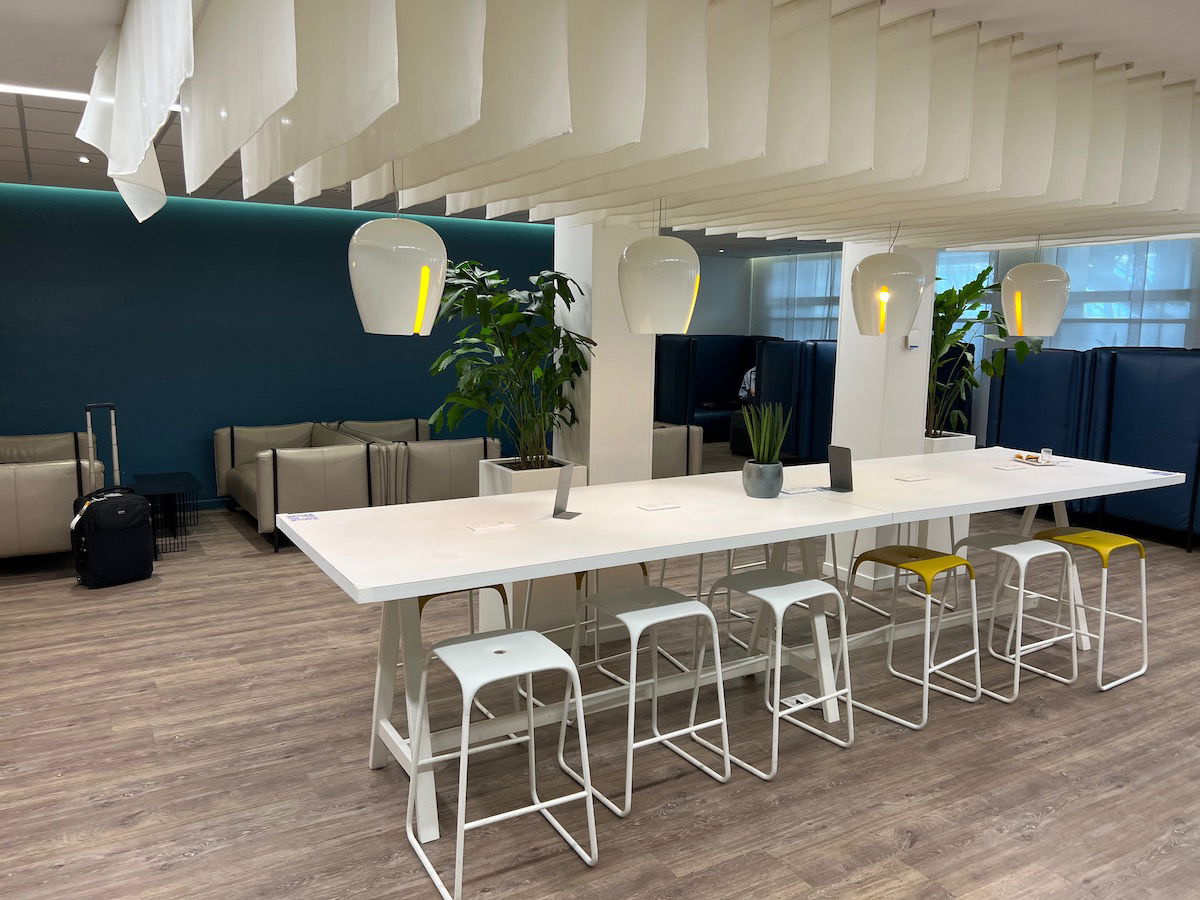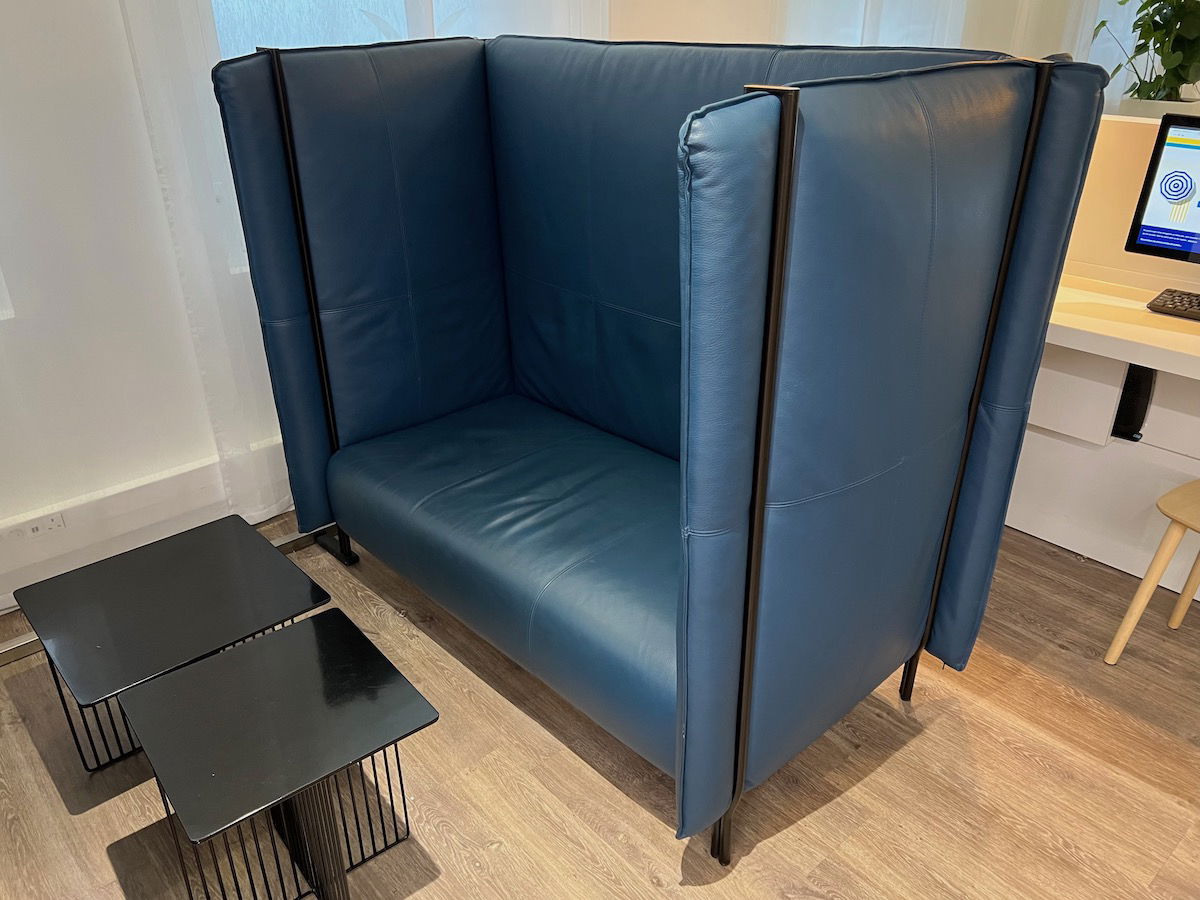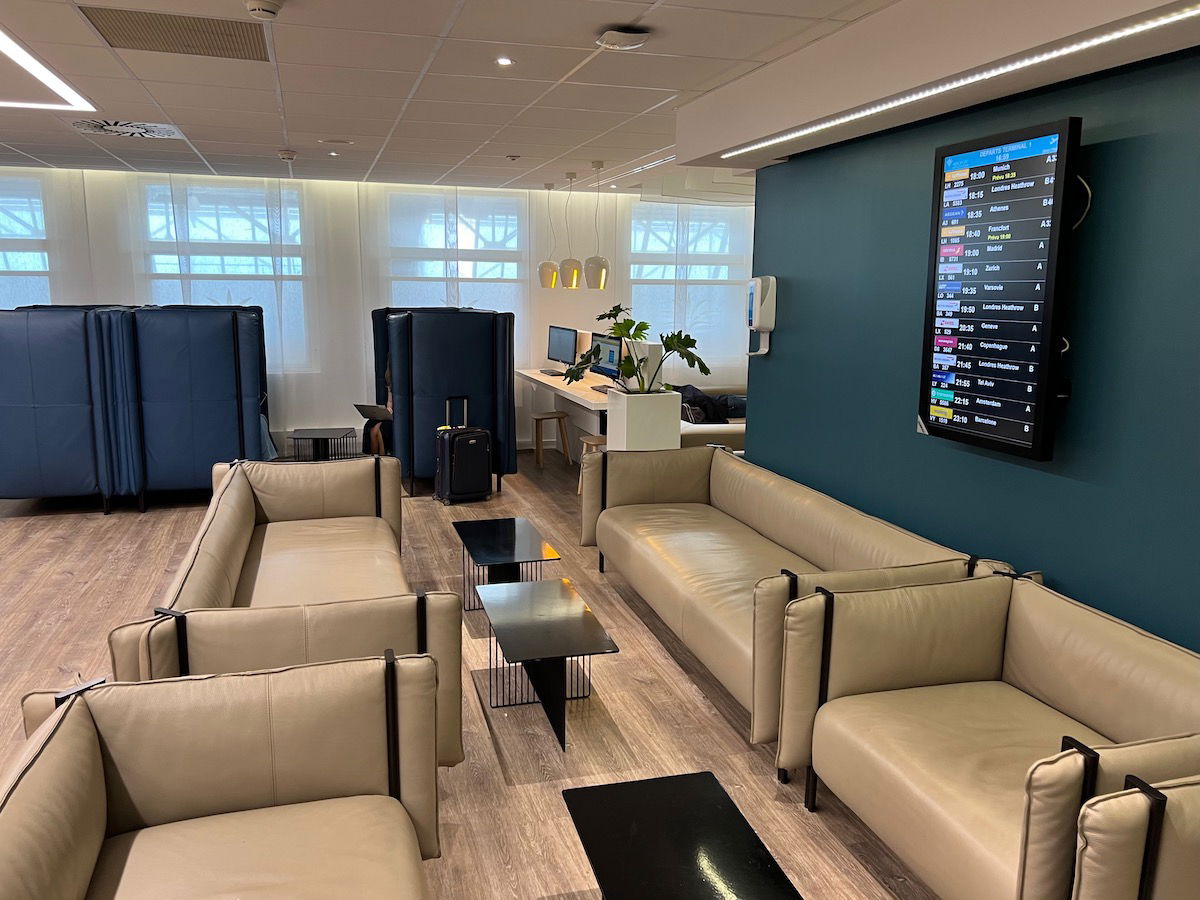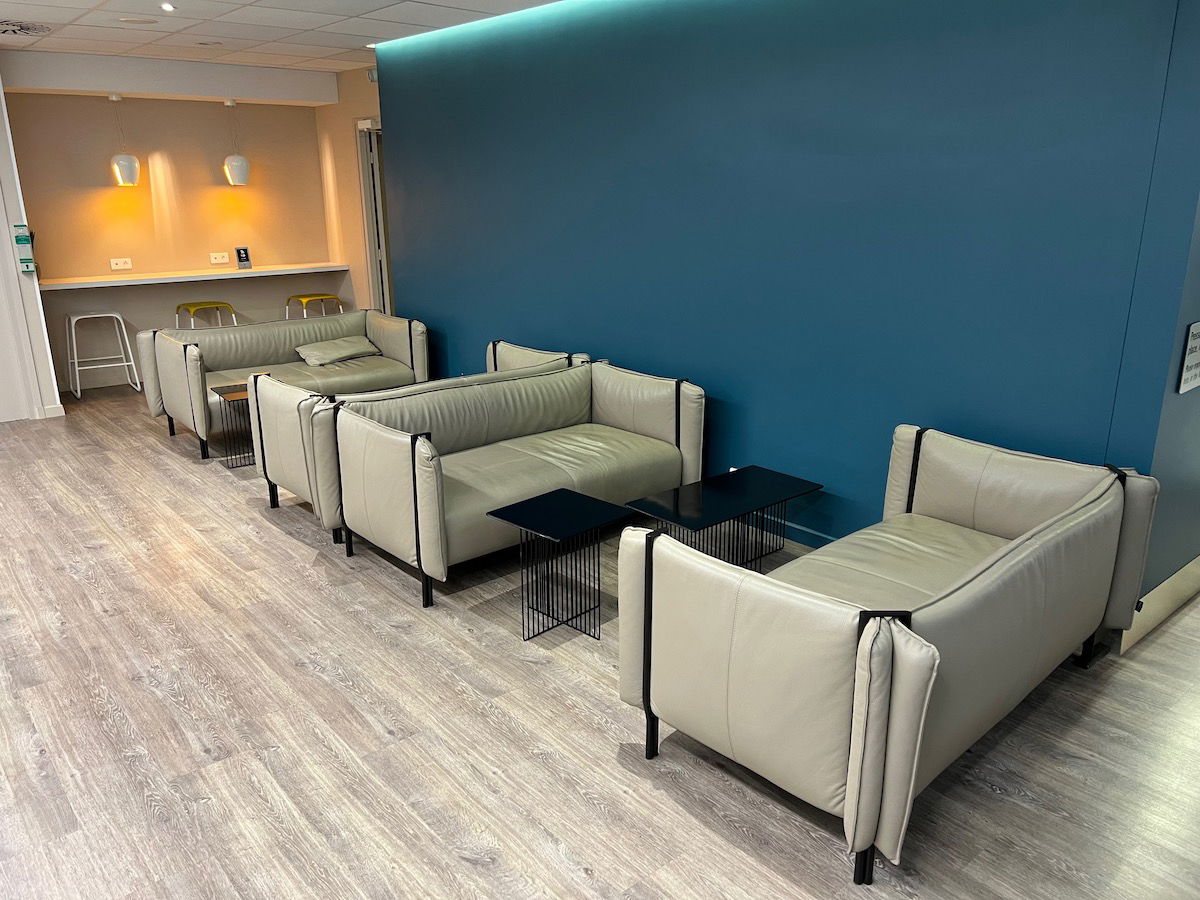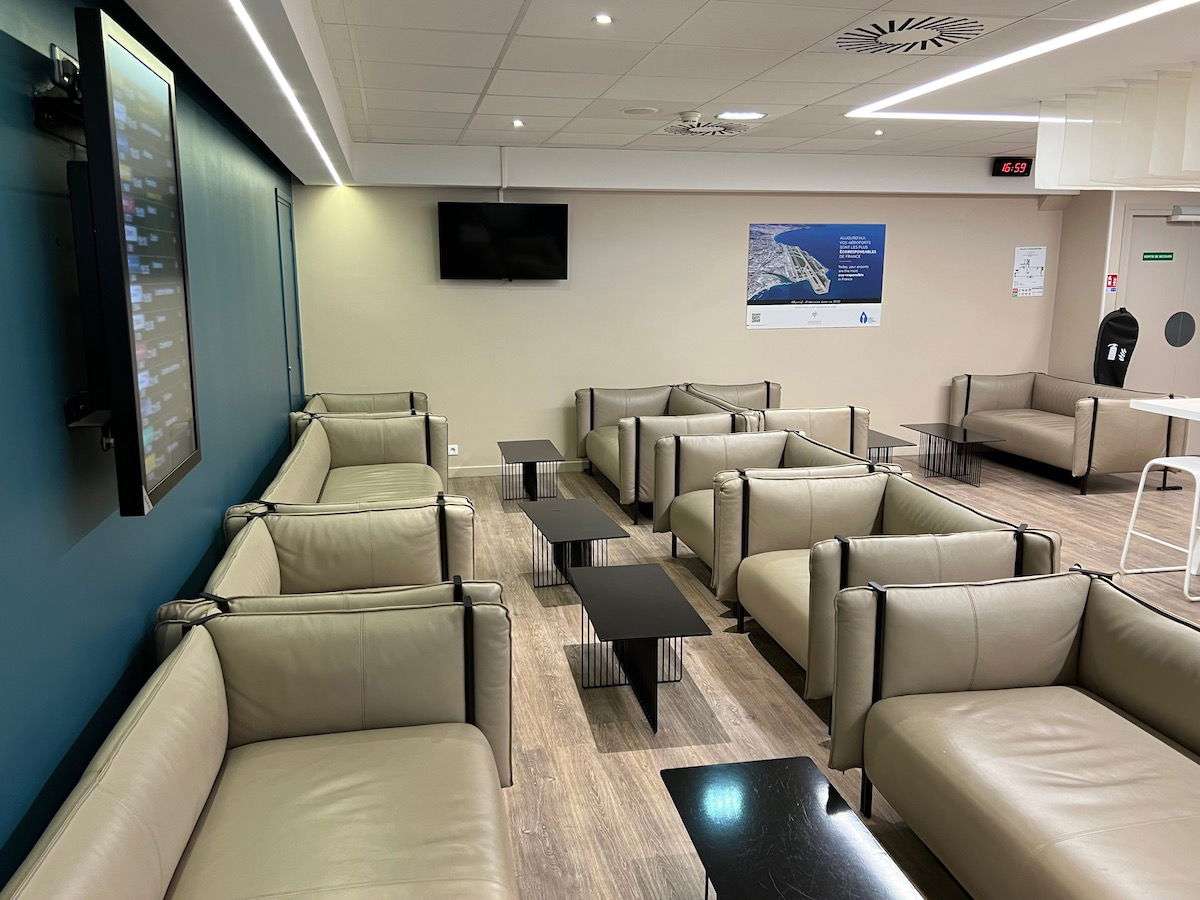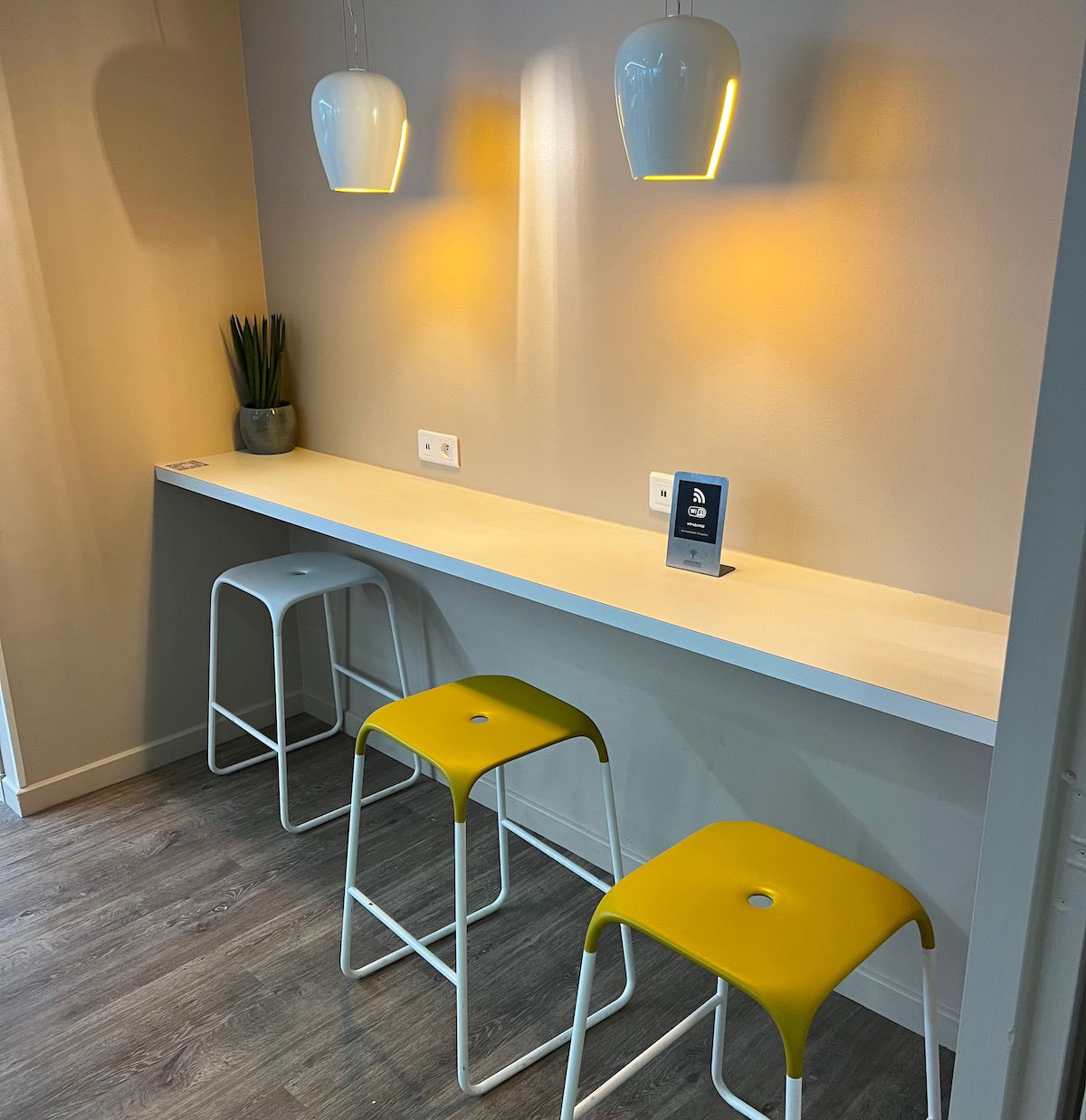 Seating is similar on the other side of the lounge, except the semi-private chairs are replaced with couches that have a raised back.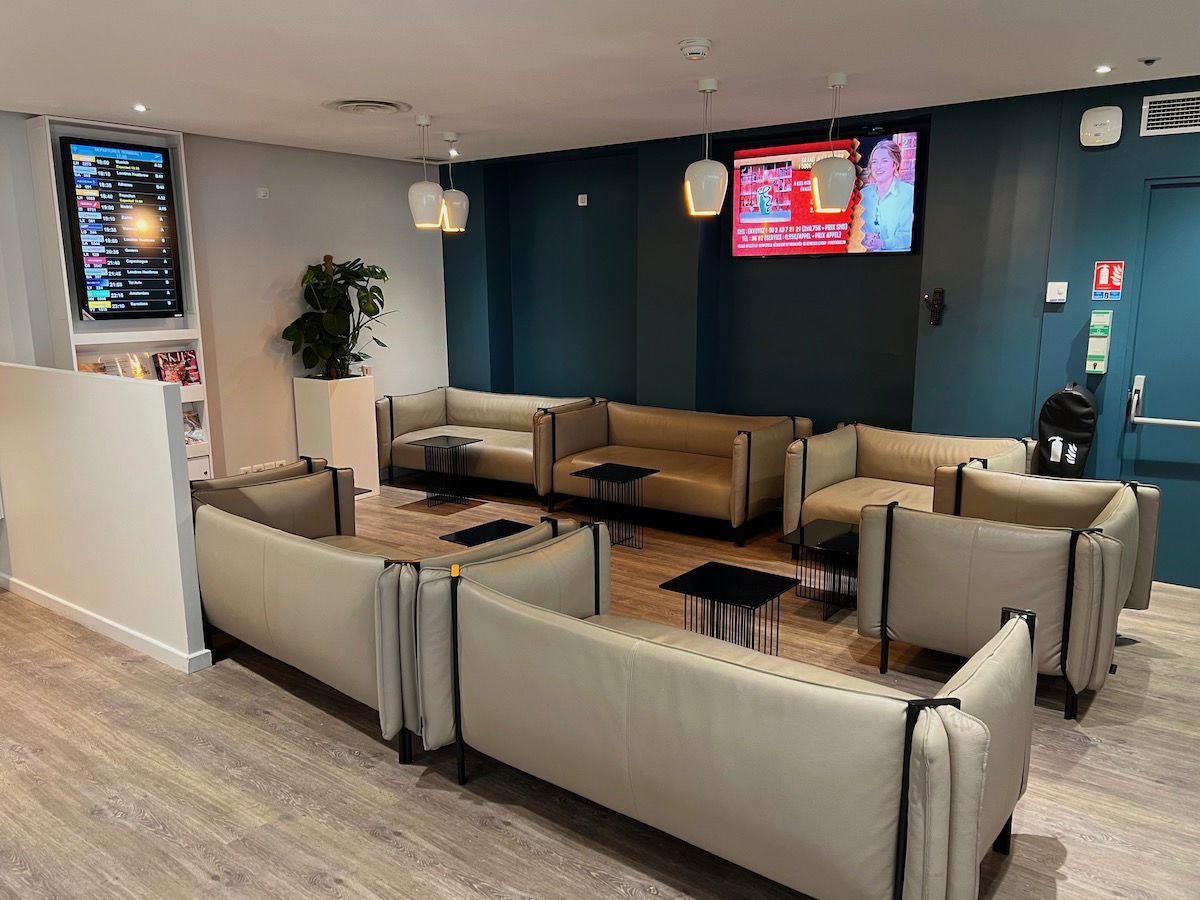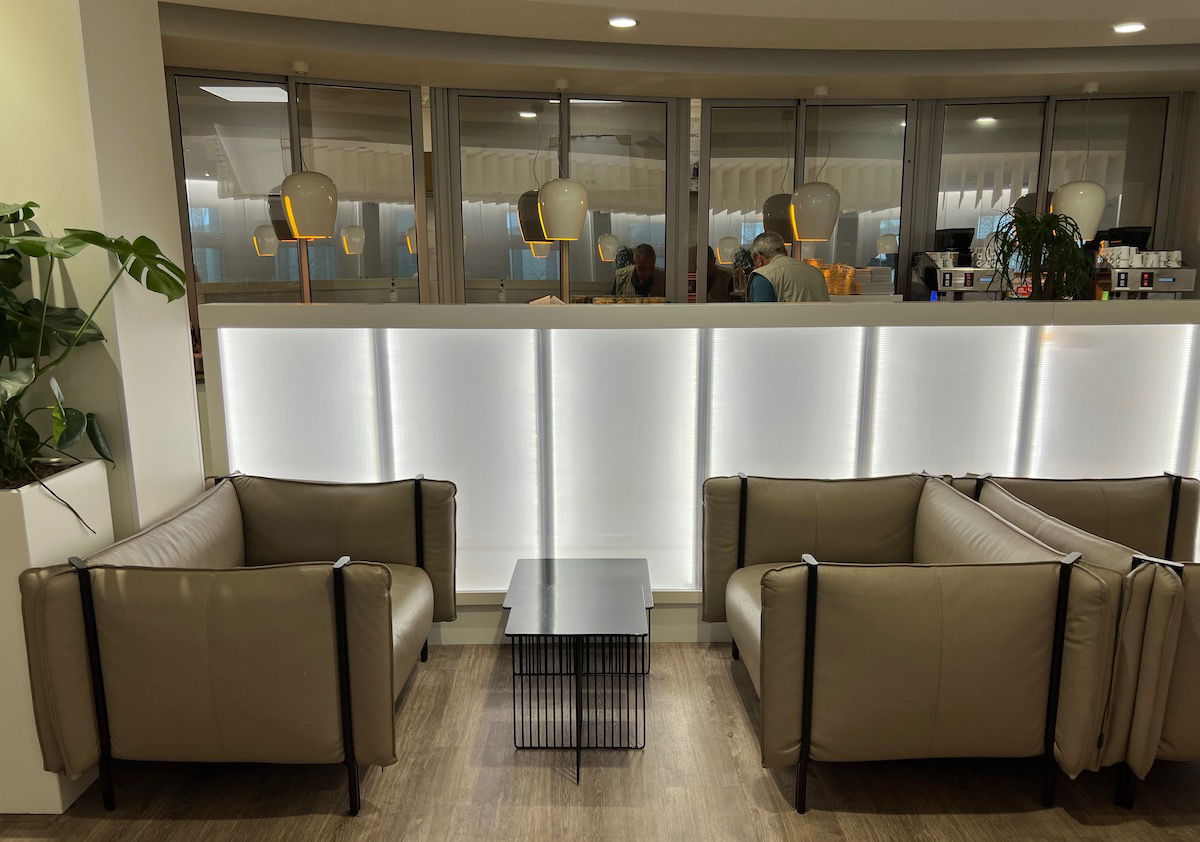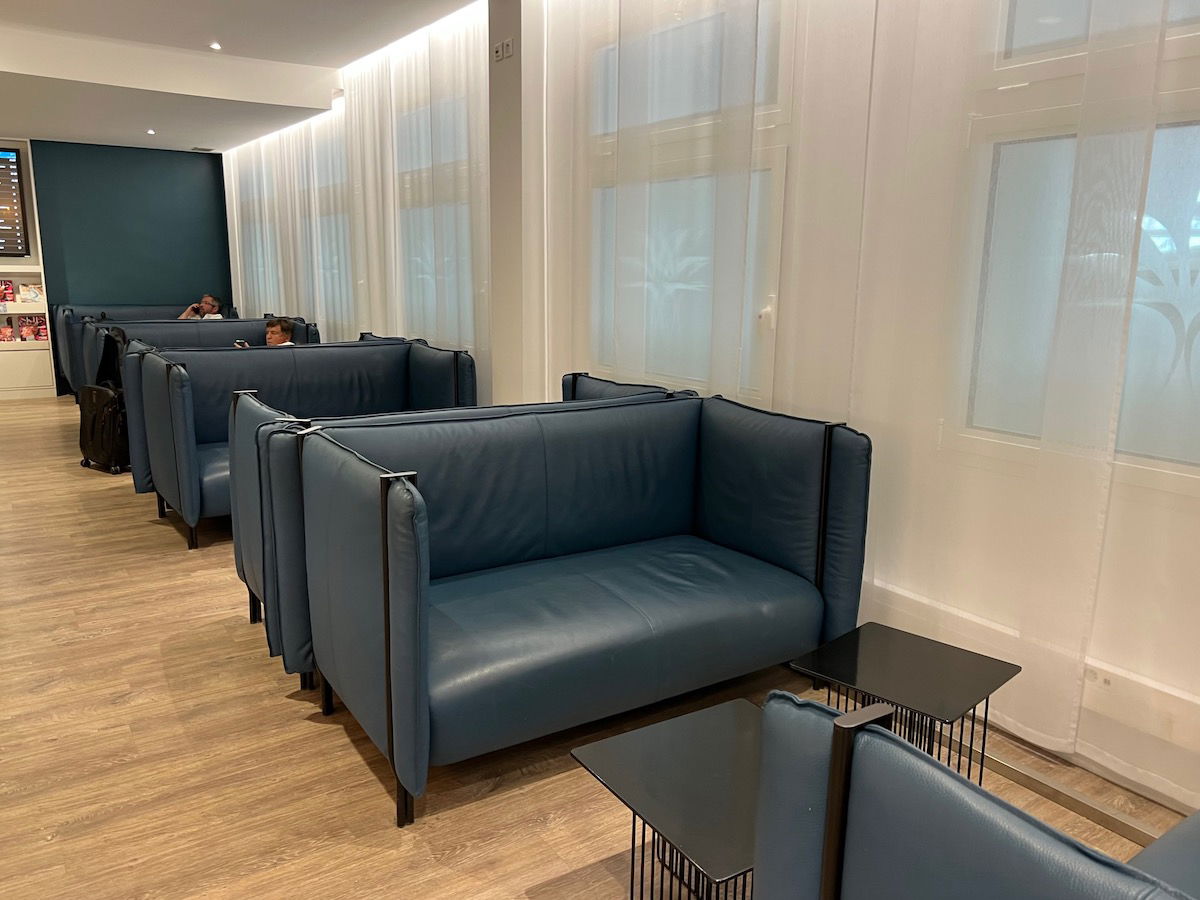 Library Lounge Nice Airport (NCE) food & drinks
Don't come to the Library Lounge hungry. The lounge has a self-serve buffet area.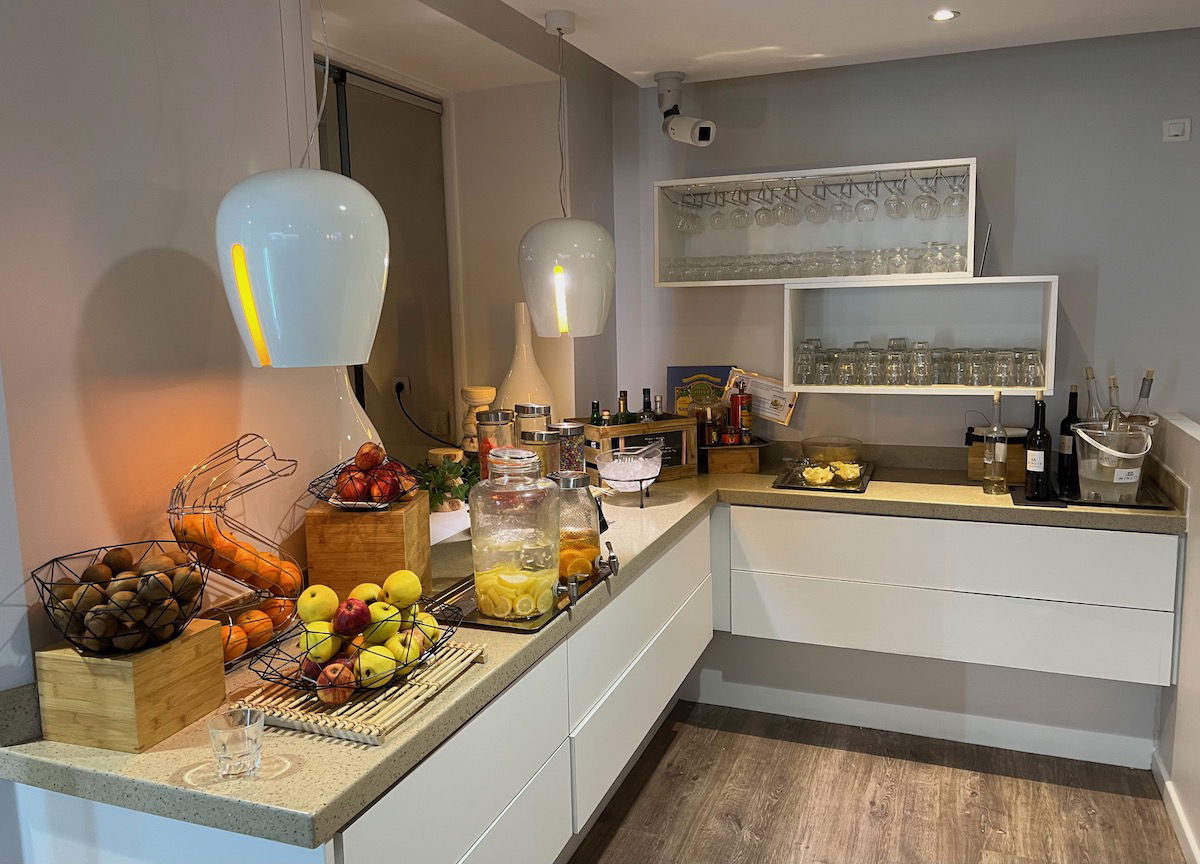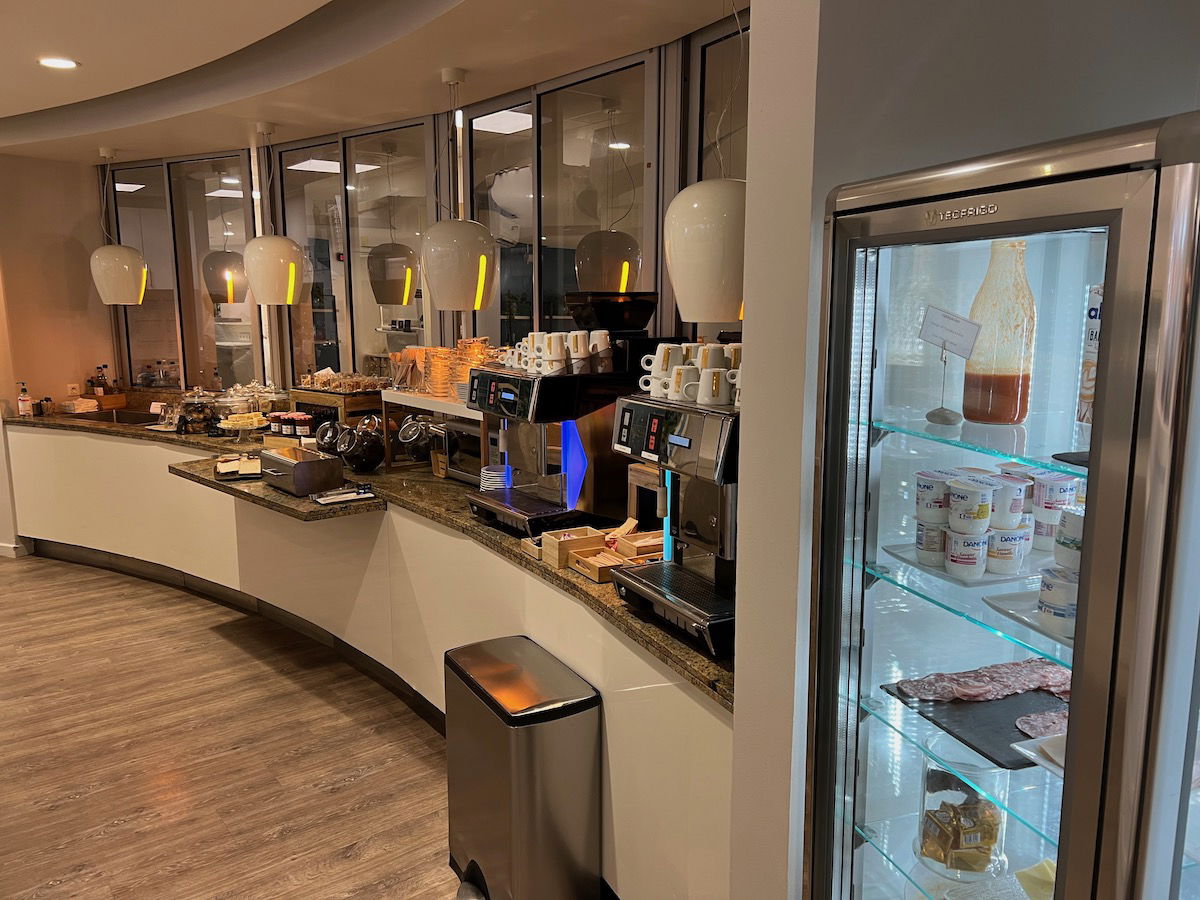 In terms of drinks, there's juice, soda, and water in large bottles. Then there's an espresso machine, bottles of wine, and liquor bottles.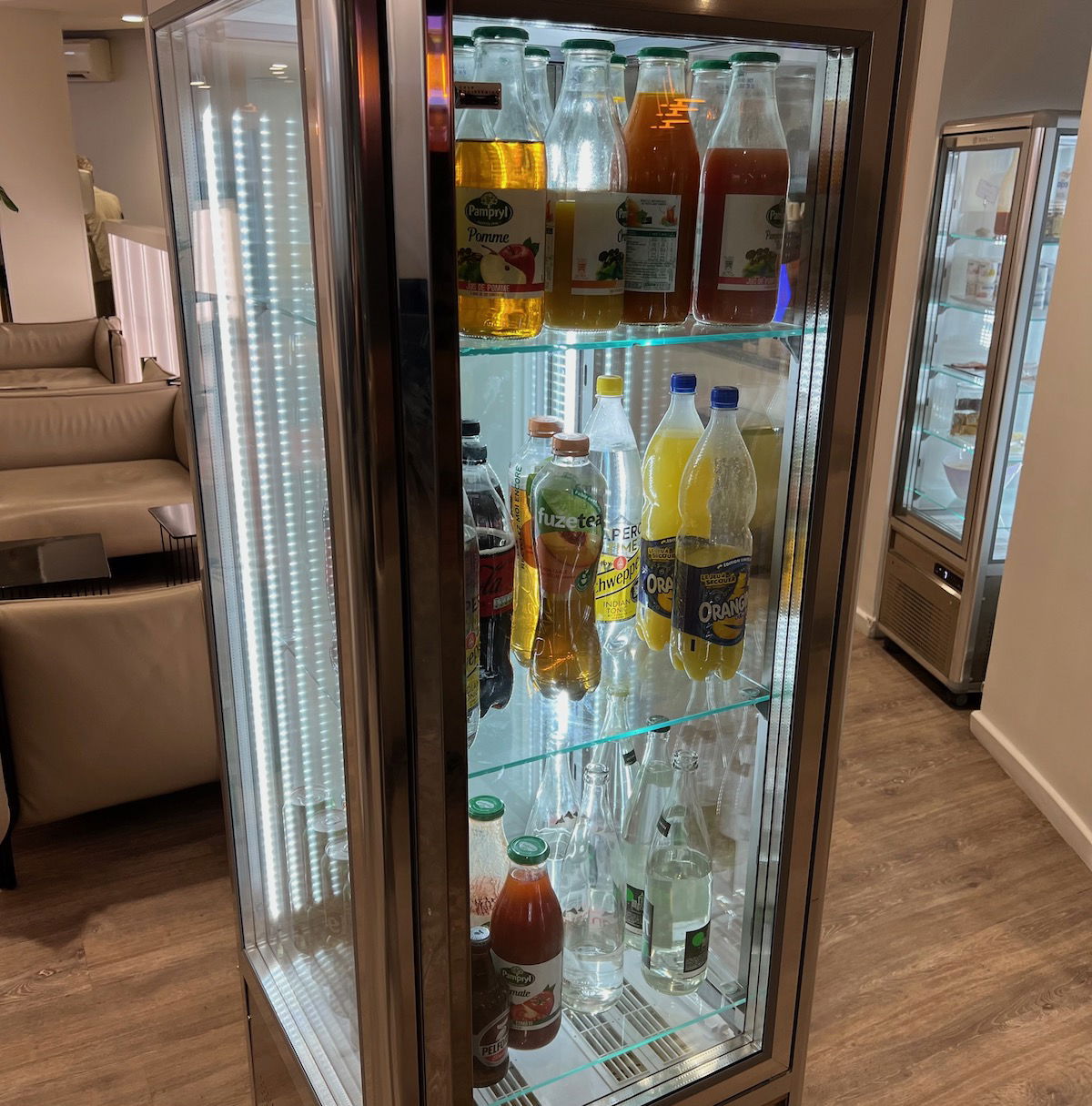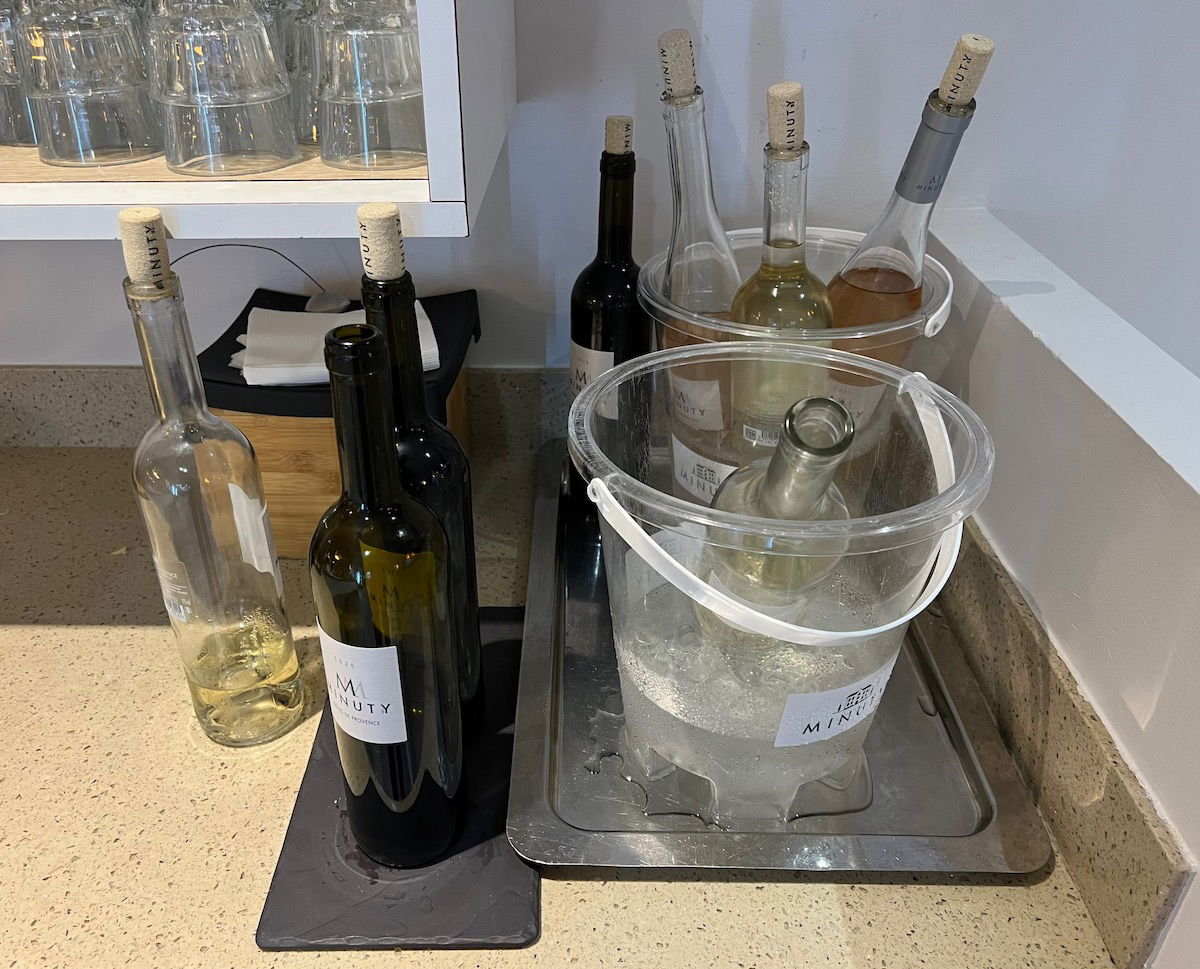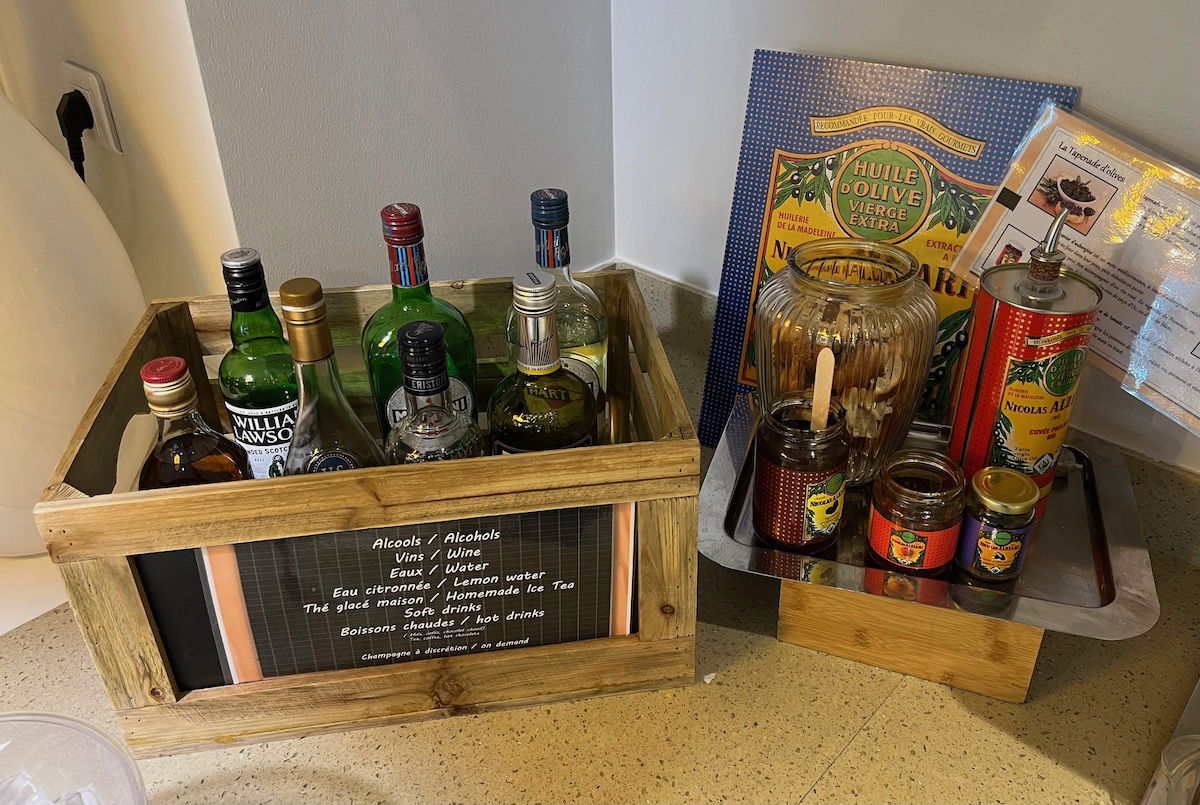 As far as food goes, there's cold cuts, cheese, yogurt, toast, bread, sweets, and packaged snacks. That's about it.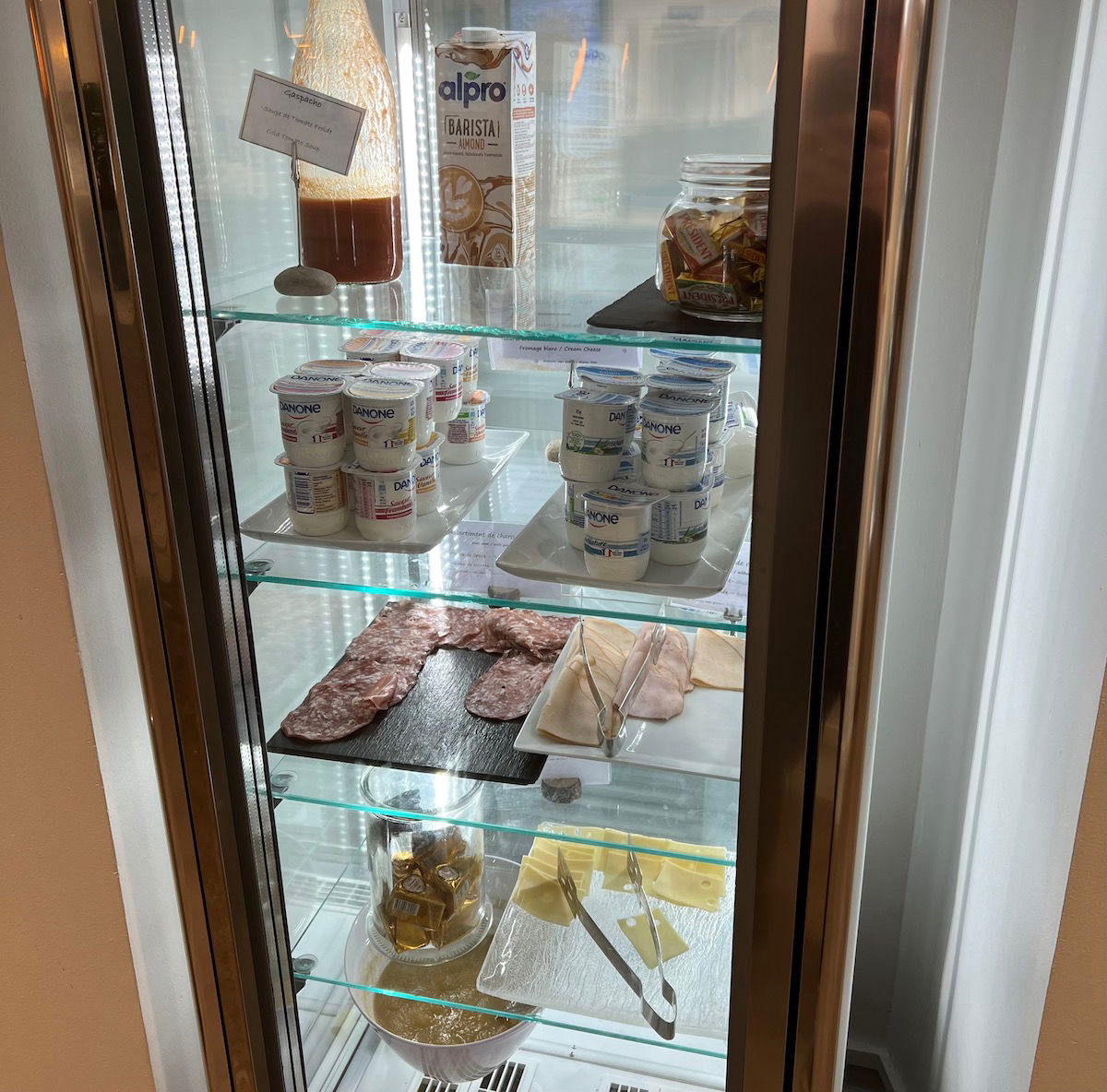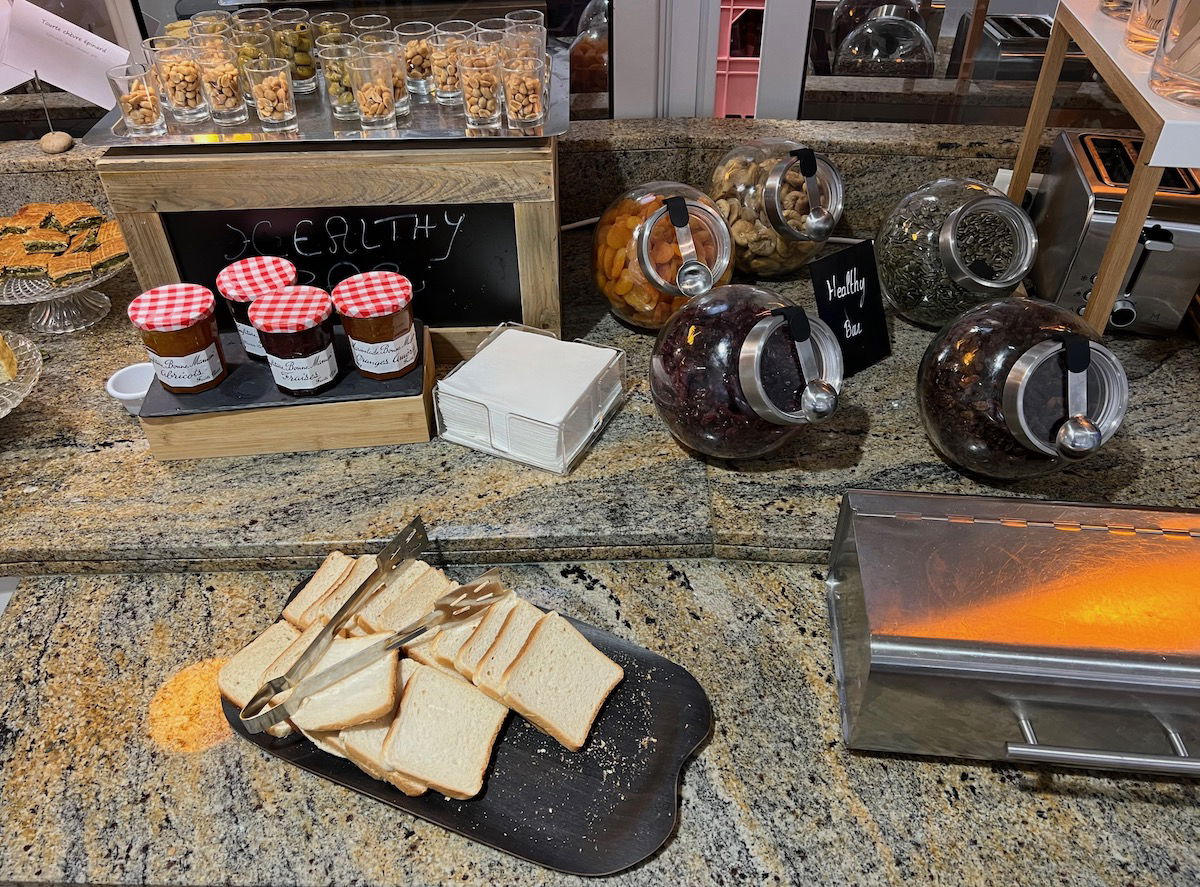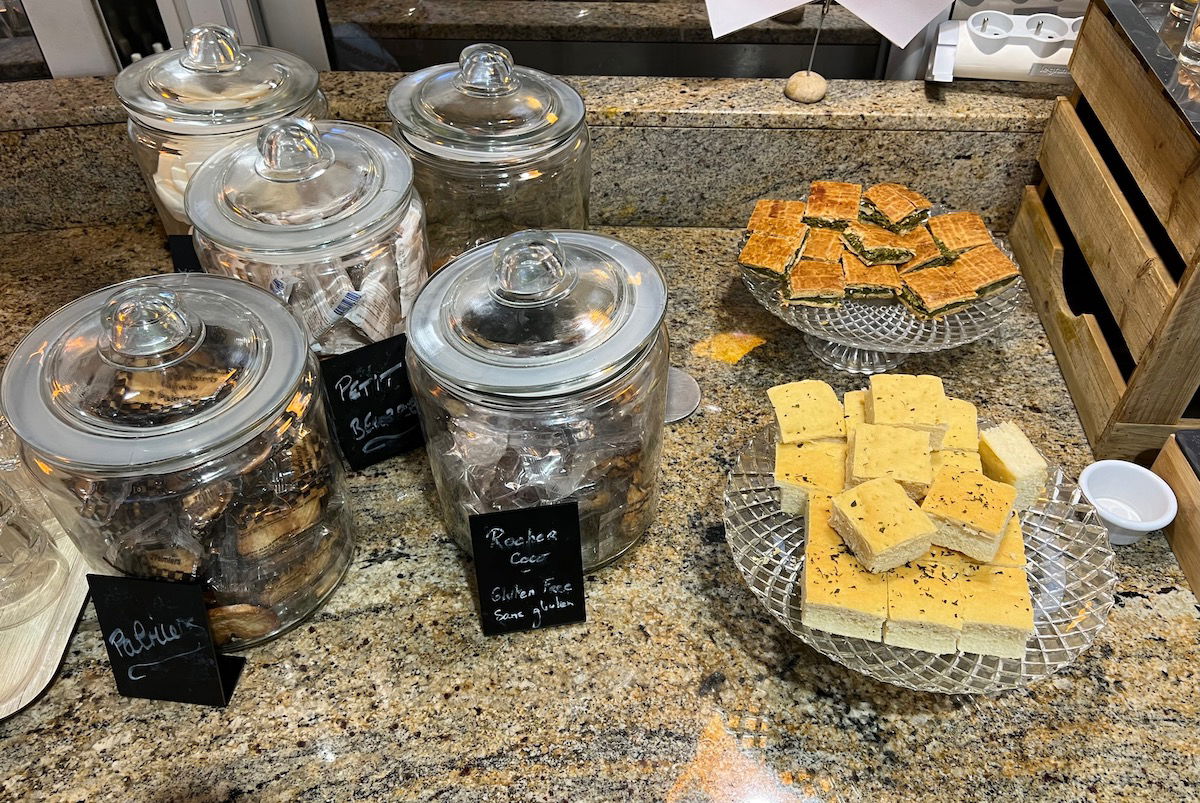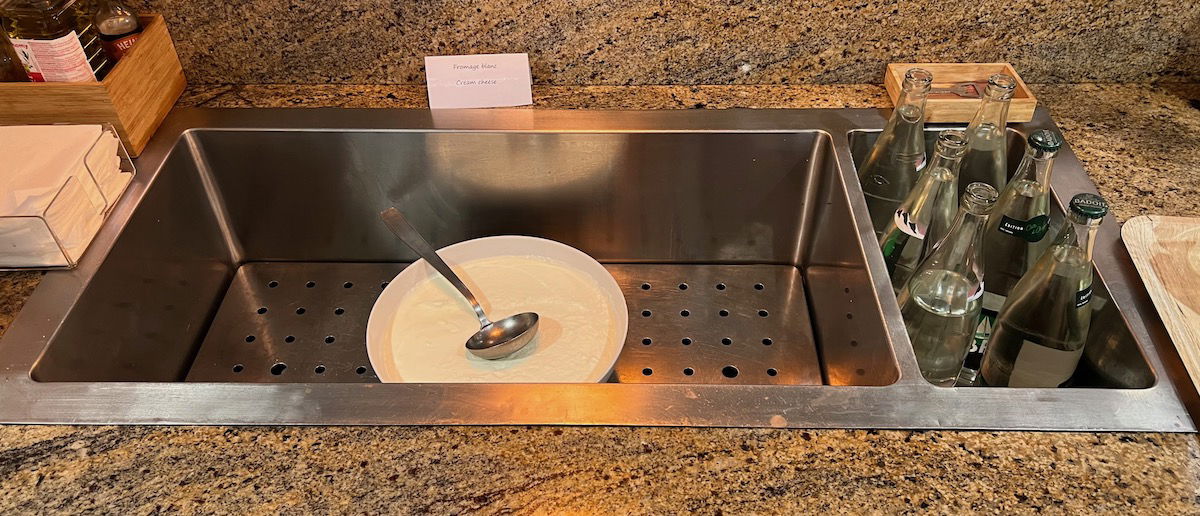 Library Lounge Nice Airport (NCE) bathrooms
The Library Lounge Nice has two individual bathrooms, which were reasonably clean and at least private. However, the lounge doesn't have any showers.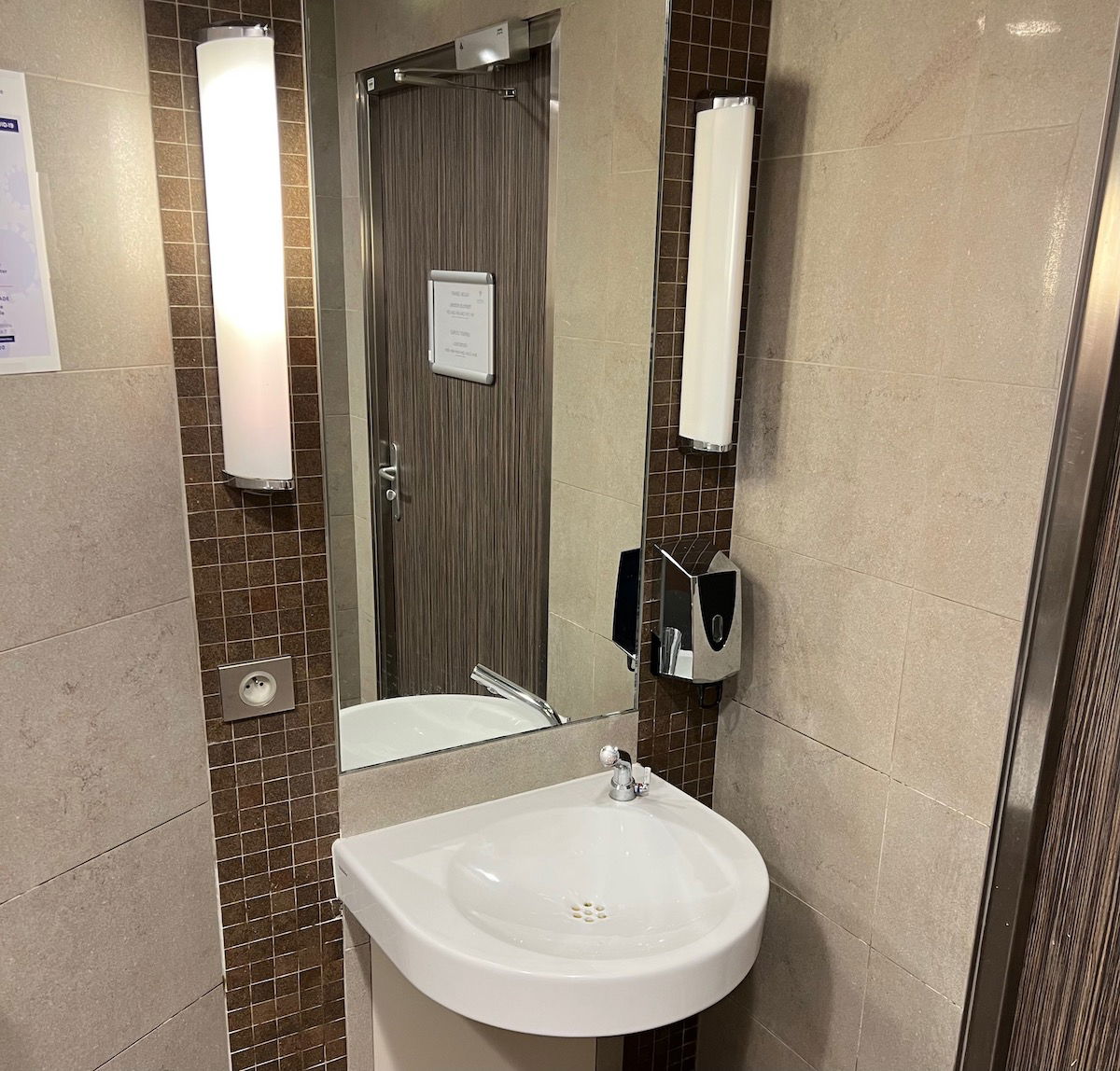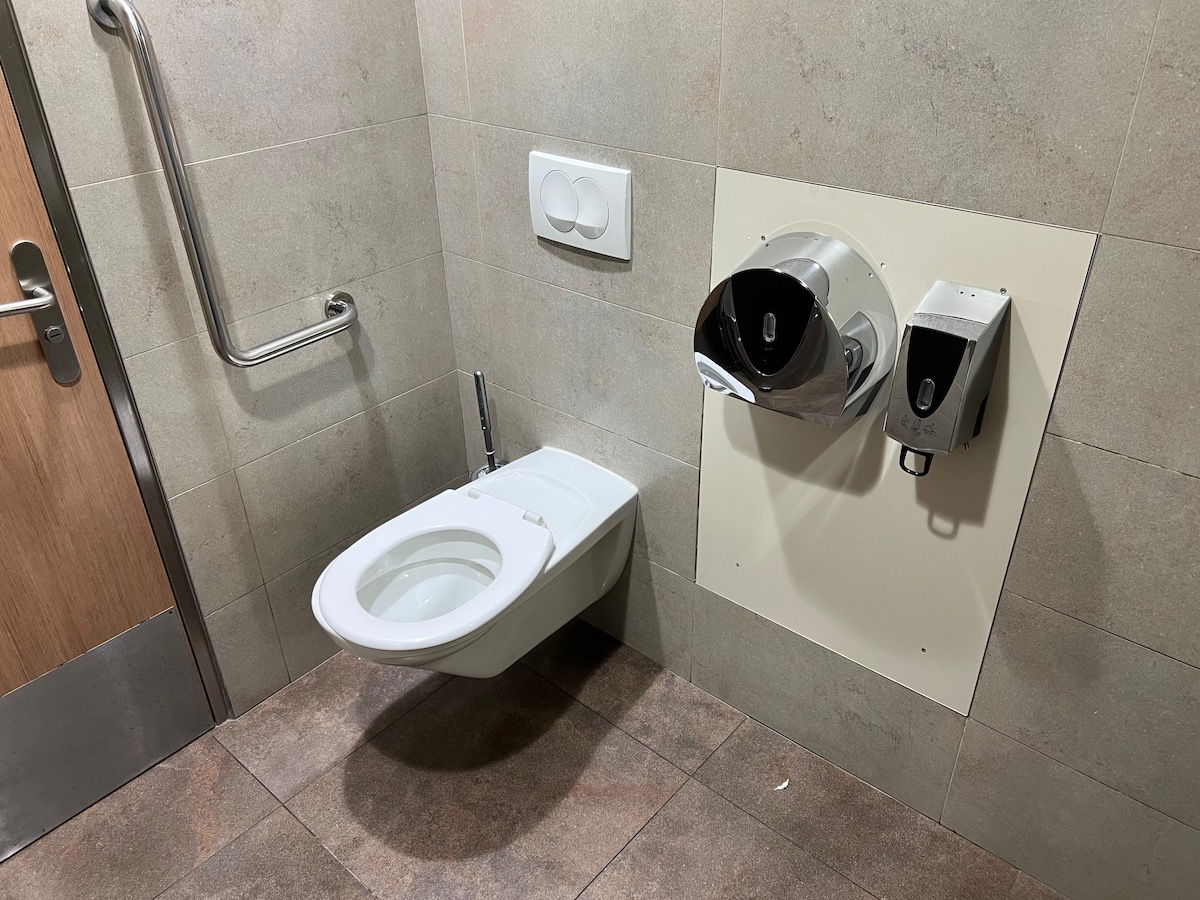 Bottom line
The Library Lounge Nice is your average Priority Pass or contract lounge in Europe. The lounge's interior is fairly nice and the lounge never got too full during our visit. There was a reasonable selection of drinks, while the food options were pretty limited.
Don't arrive at the airport early to use this lounge, but it's also not a bad place to kill some time.
If you've visited the Library Lounge Nice Airport, what was your experience like?