After a lovely week in Sylt, it was time to fly to Dusseldorf via Frankfurt on Lufthansa. In this installment I wanted to review the Sylt Airport Lounge (located on the island of Sylt in Northern Germany). Sylt Airport is tiny, and has a strange lounge. If the Sylt Airport Lounge were any more sponsored, it would be an Instagram influencer. Yet somehow I found the whole experience to be kind of charming?
Sylt Airport (GWT) is adorable, kind of
Sylt Airport has limited air service, primarily from Lufthansa Group airlines, including Lufthansa (to Frankfurt and Munich), SWISS (to Zurich), and Eurowings (to Dusseldorf and Stuttgart). The airport is adorably small, and kind of reminds me of the airport Lego sets I'd play with as a kid.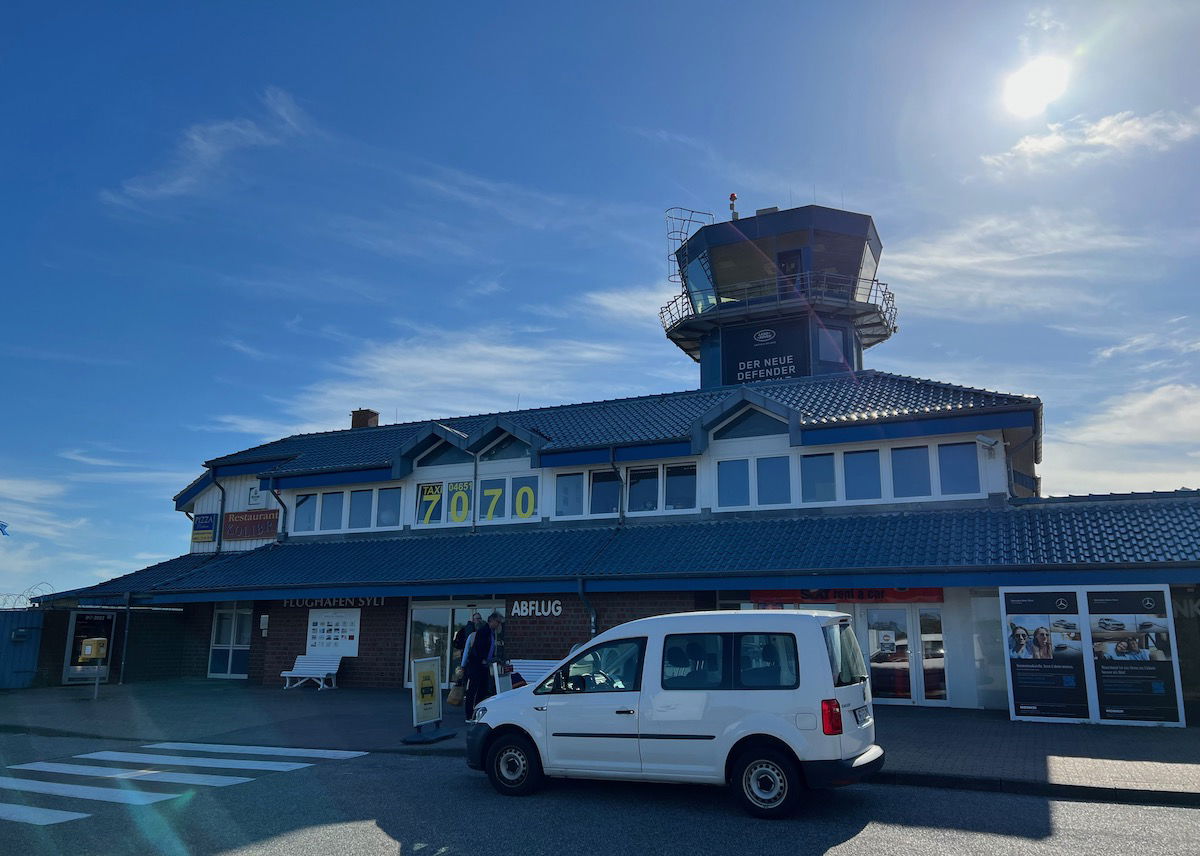 As you enter the airport there's a restaurant upstairs, including a pizzeria (we ordered takeout from here one night — don't ask, but it's kind of sad when you're ordering takeout from the airport).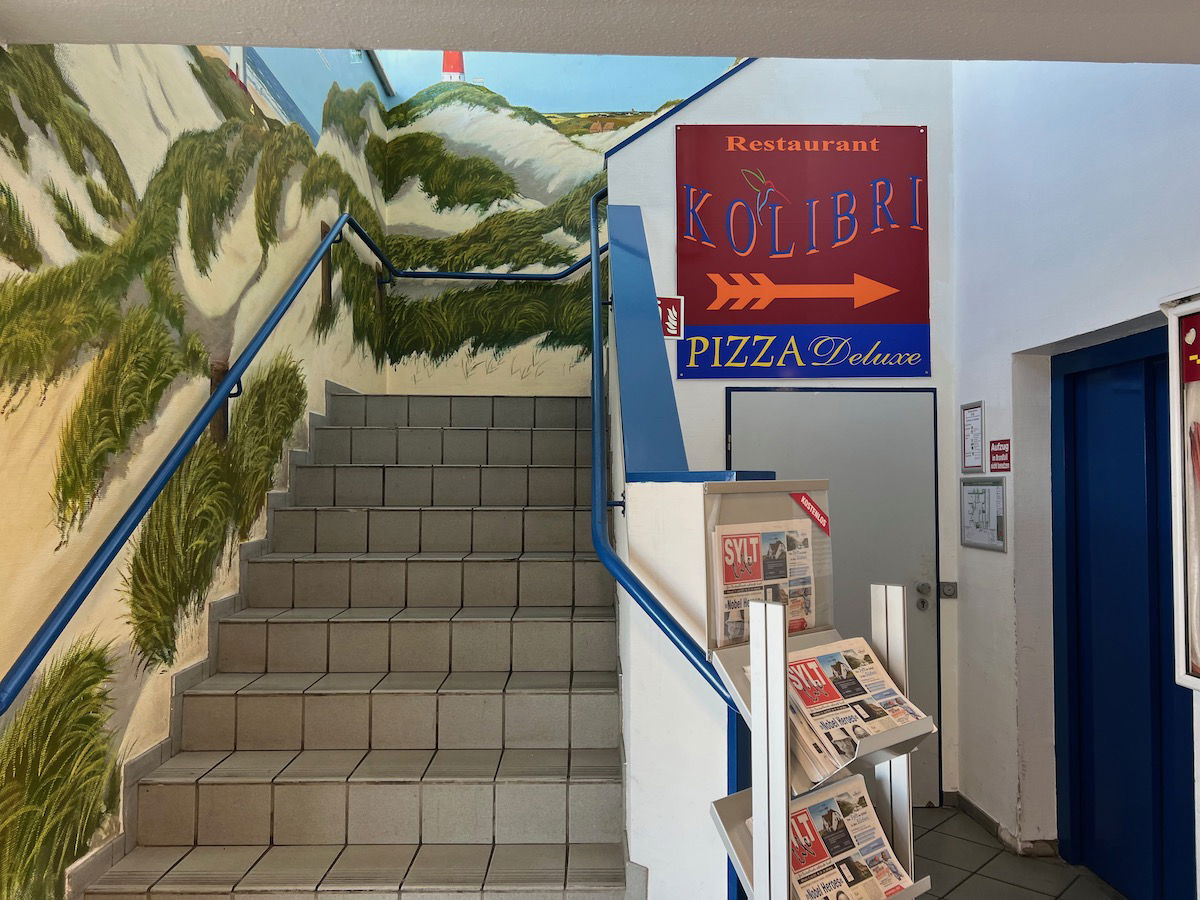 When you enter the terminal, the check-in desks are to the left, while the security checkpoint is to the right.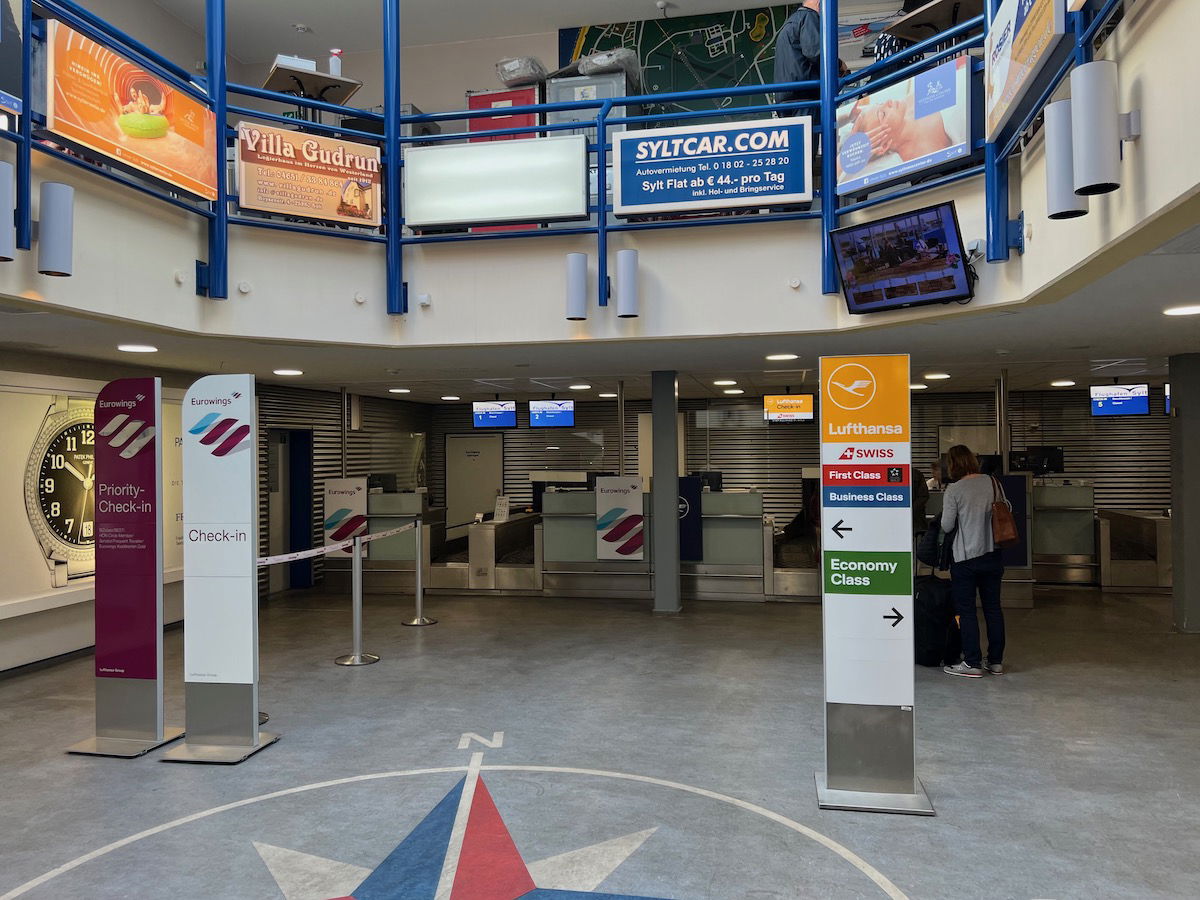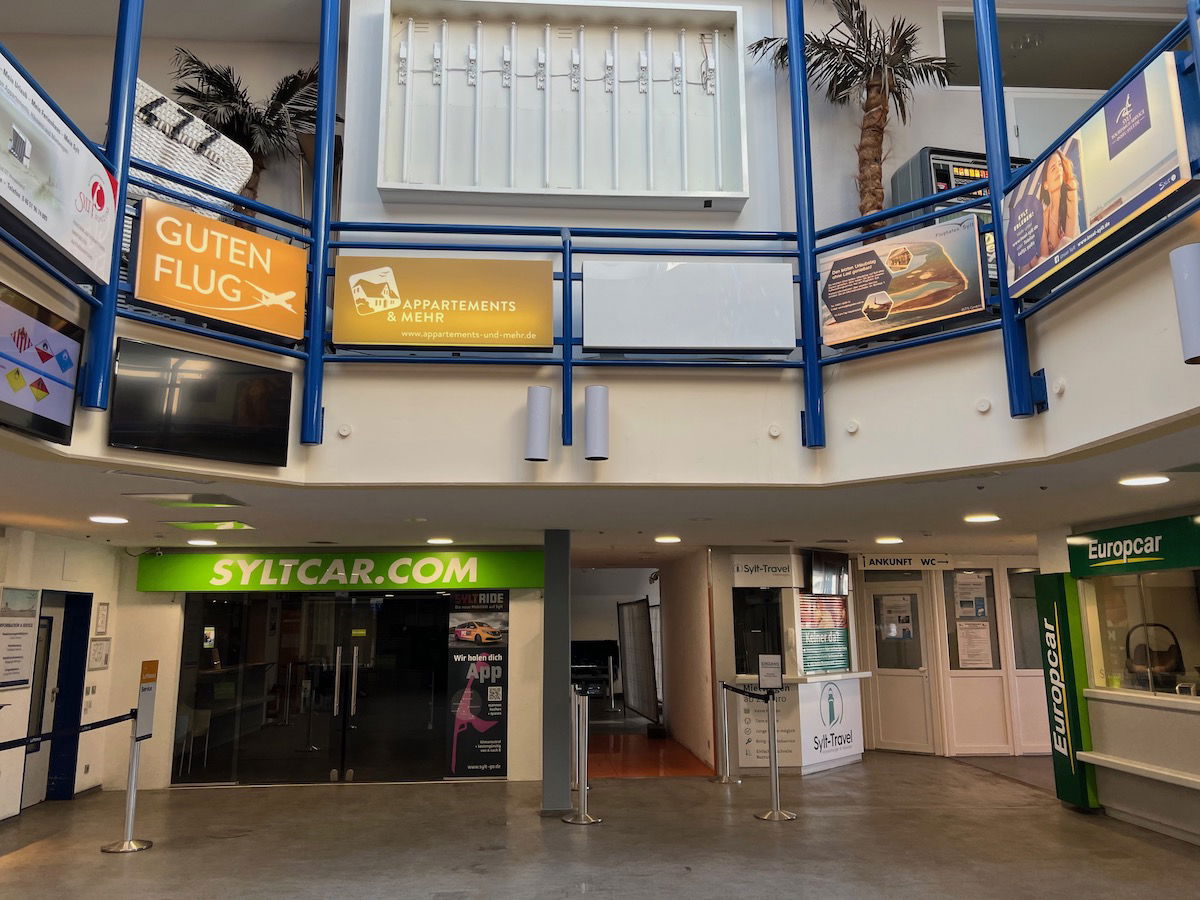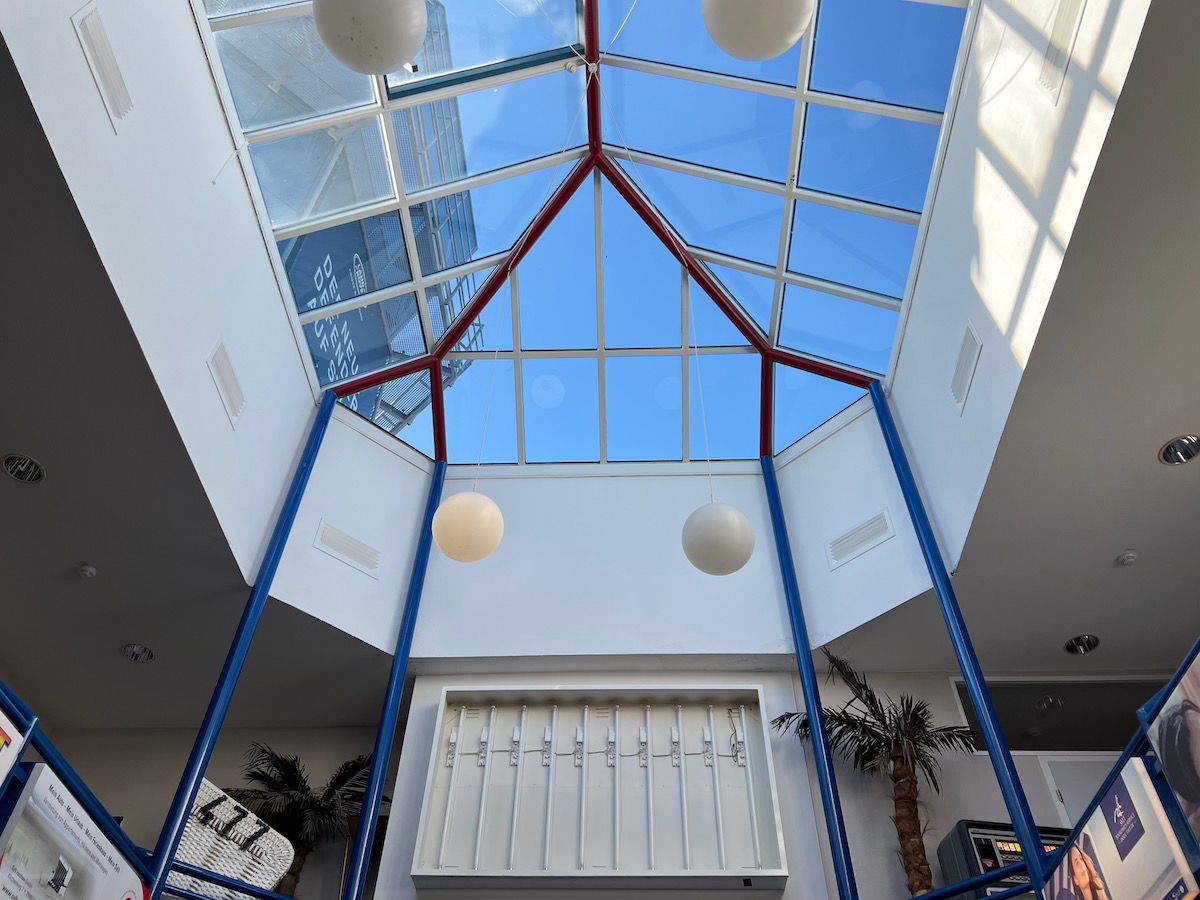 There were just two people working check-in, and when Ford presented his US passport, they kind of looked at him as if we were from a different planet.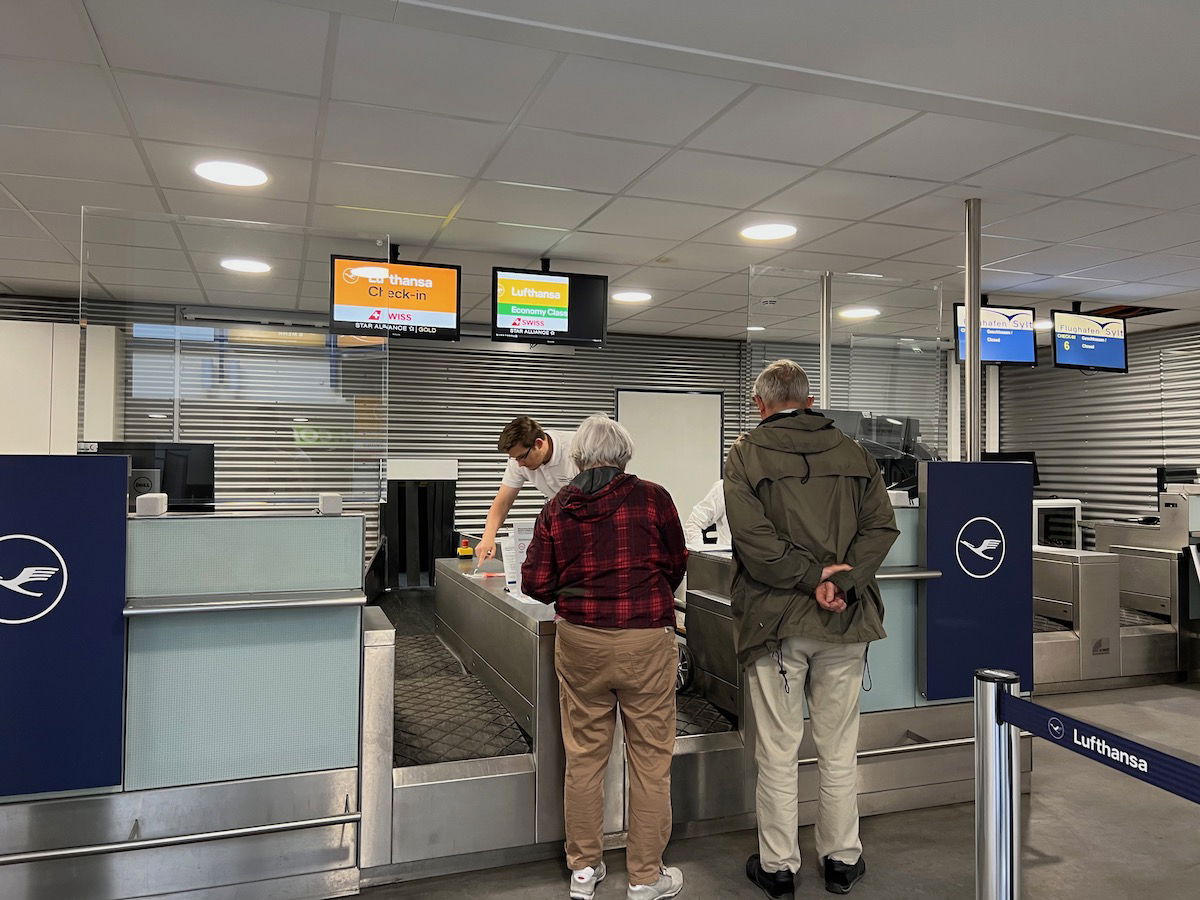 Security was seamless, though the airside was… a little bit less charming. I'm not sure if the terminal is currently being renovated, or what, but the design was not terribly cohesive. I'll let the pictures speak for themselves.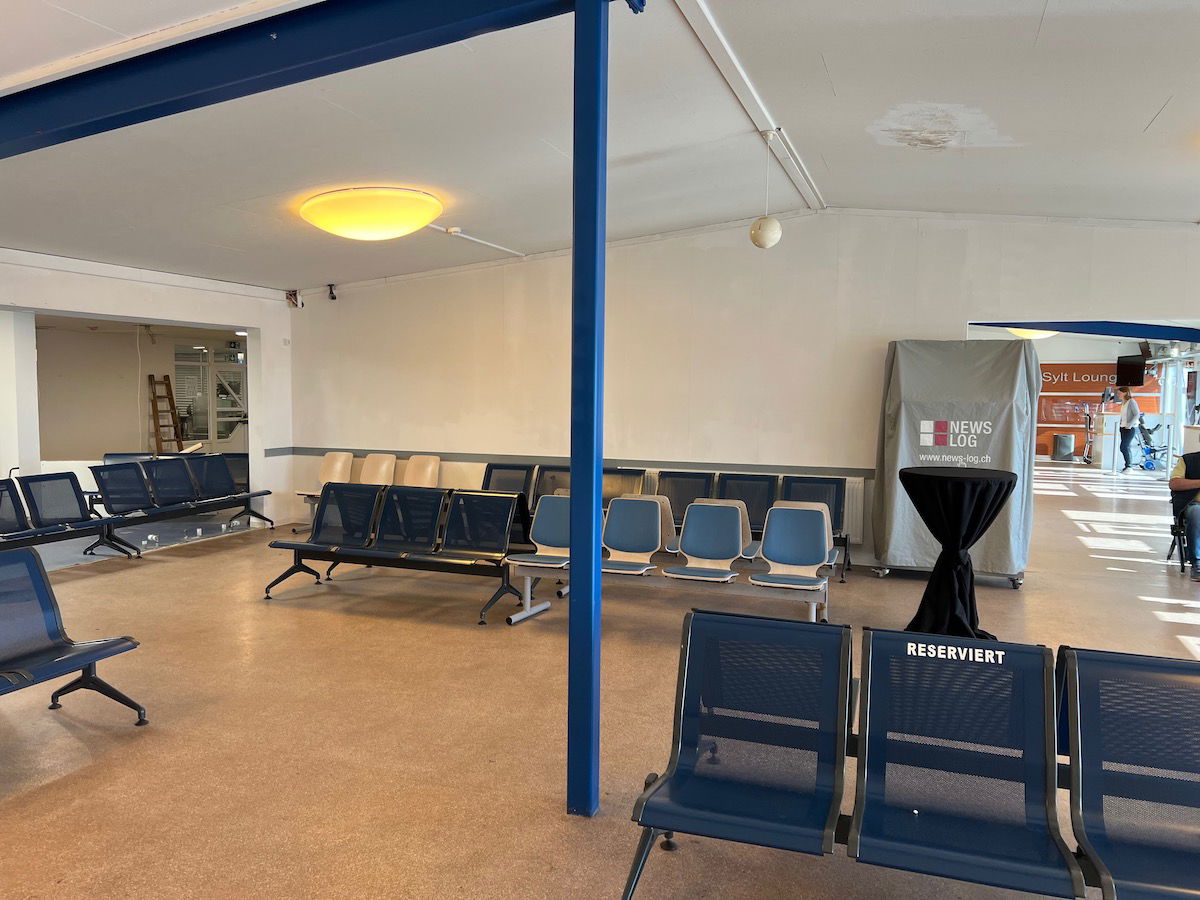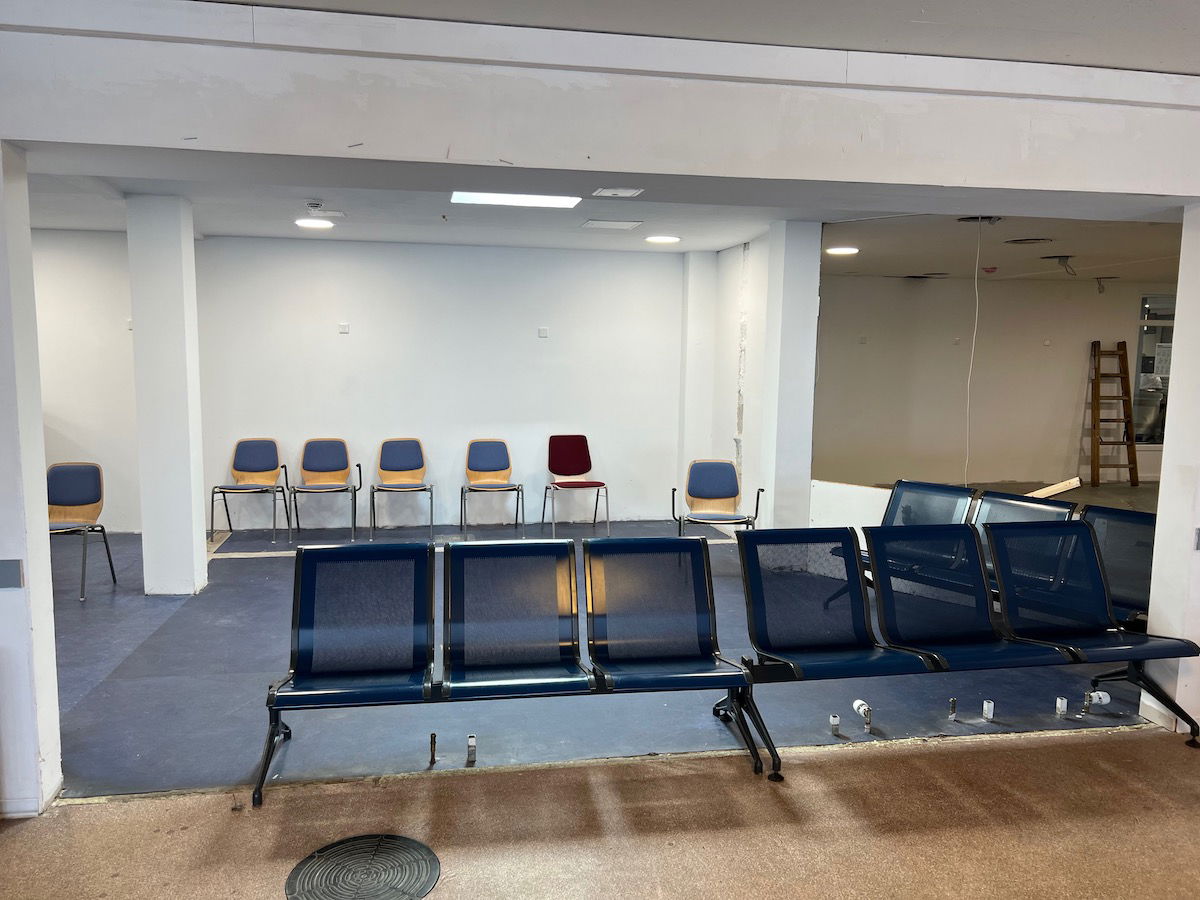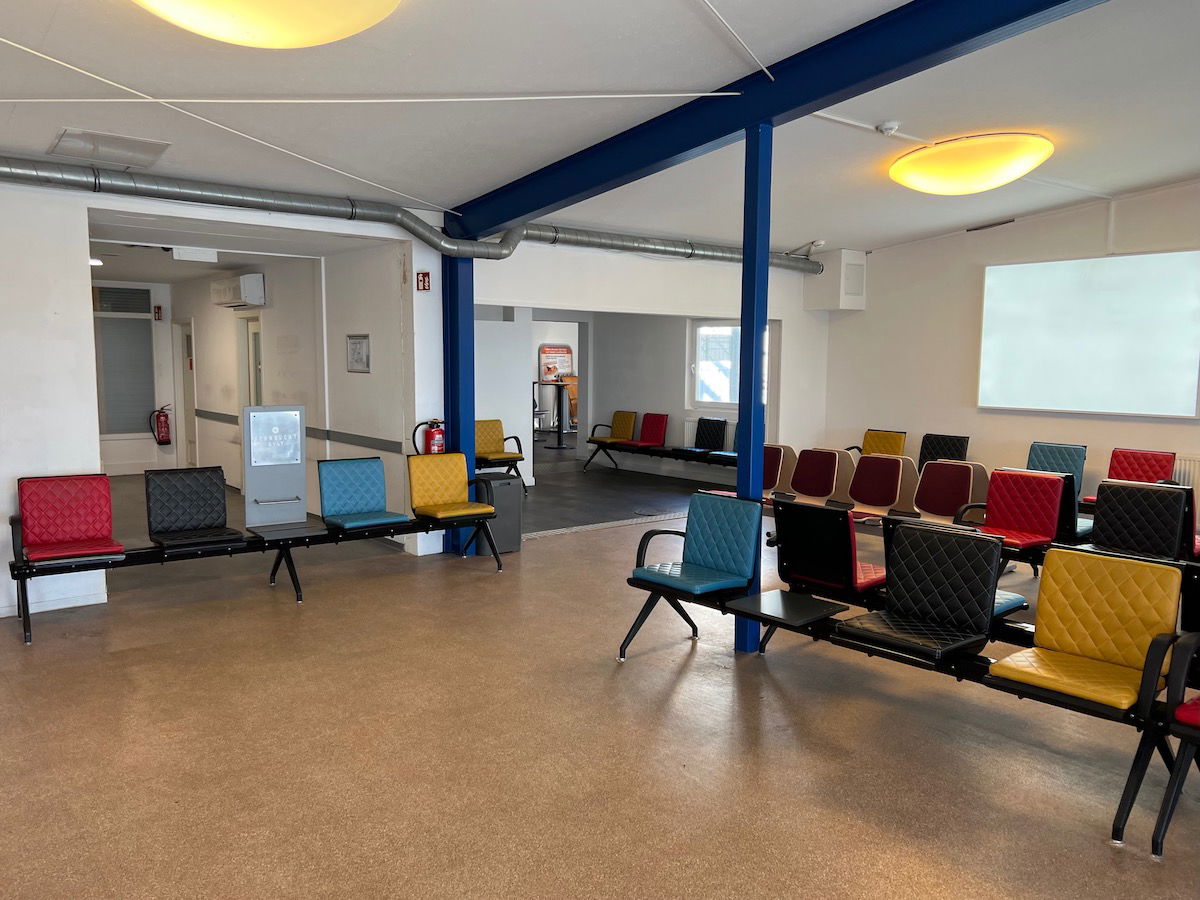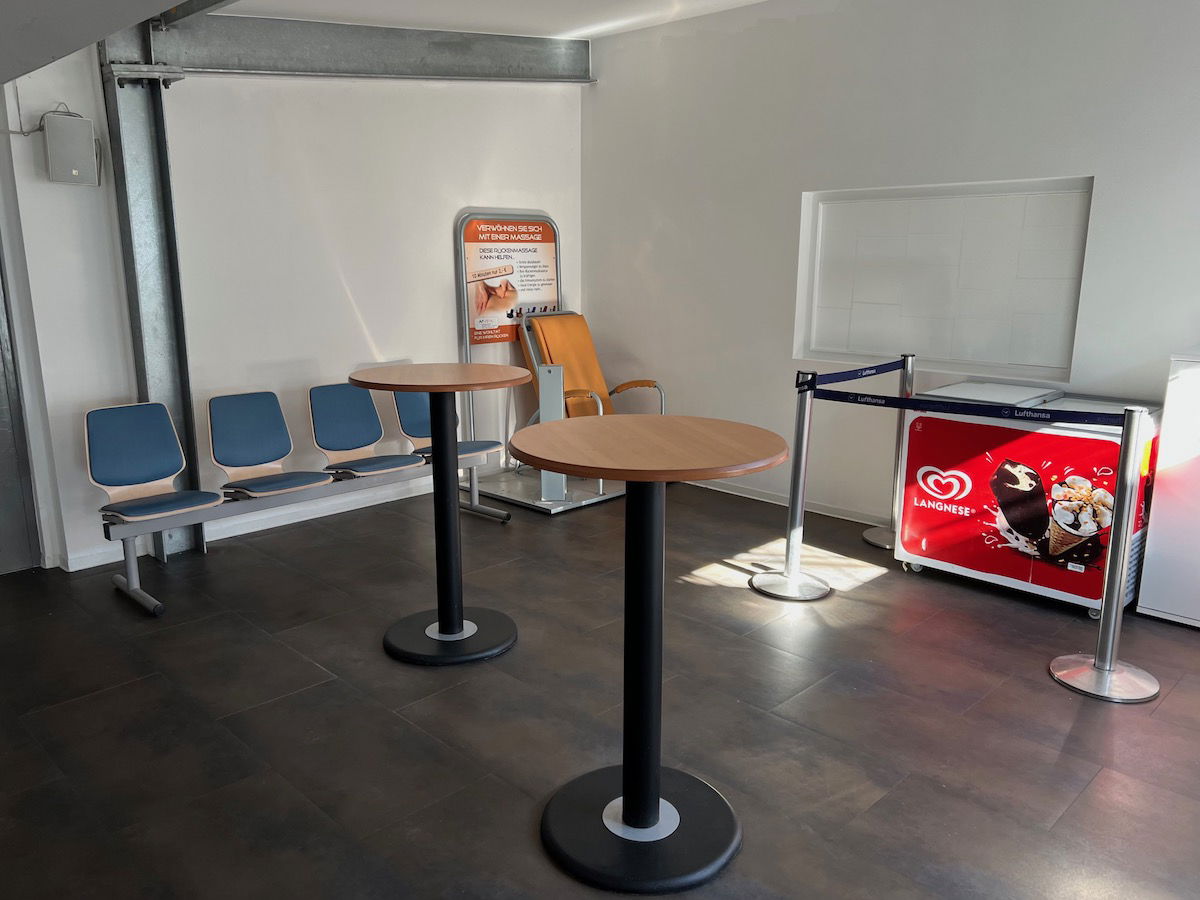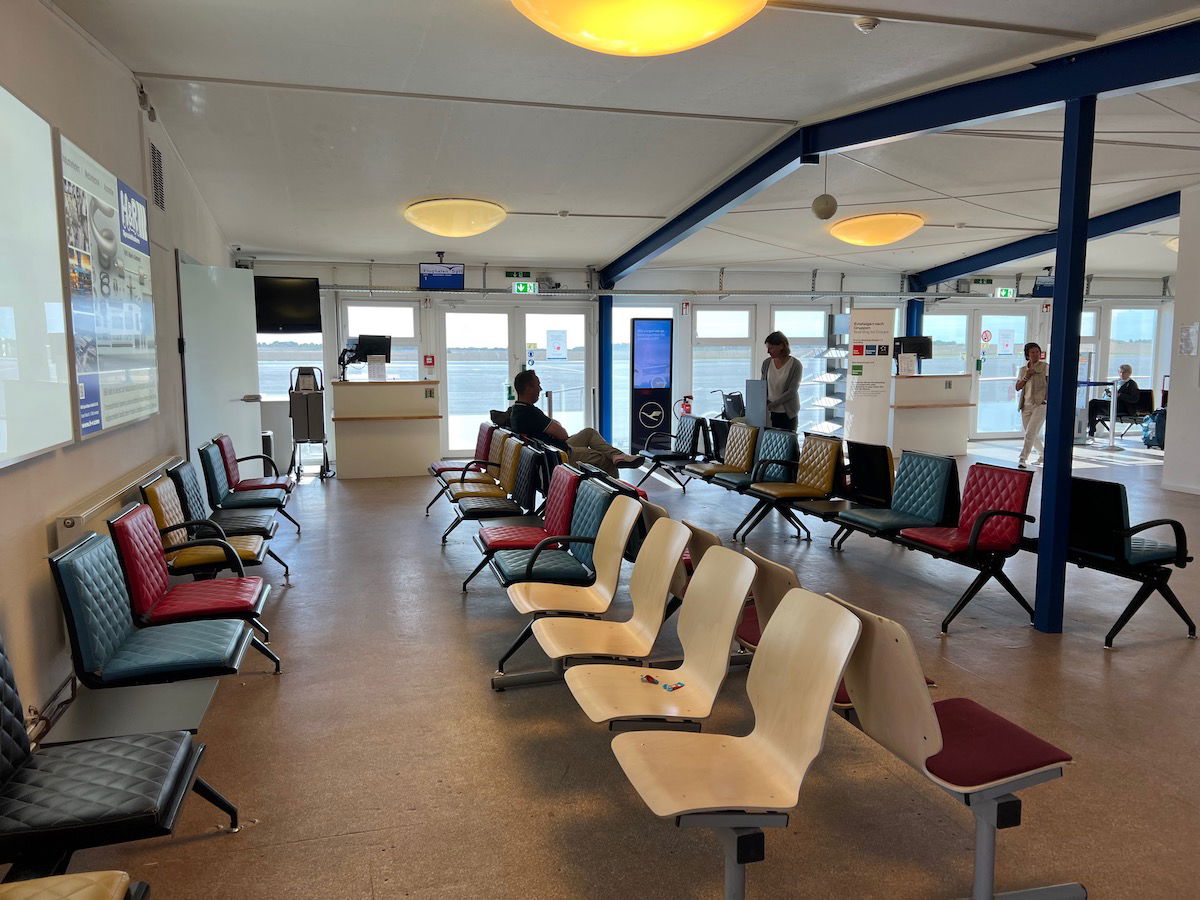 Sylt Airport Lounge (GWT) location & hours
Amazingly enough, this tiny airport has a lounge. When you pass security, just walk maybe 50 feet to the end of the terminal, and you'll see the entrance to the lounge.
The lounge doesn't have set hours, but rather is open whenever passengers could use it. As soon as check-in opens for a flight, the lounge opens as well. The airport seems to have maybe a handful of employees, and everyone has the same uniform, whether they're working check-in, the lounge, or the ramp.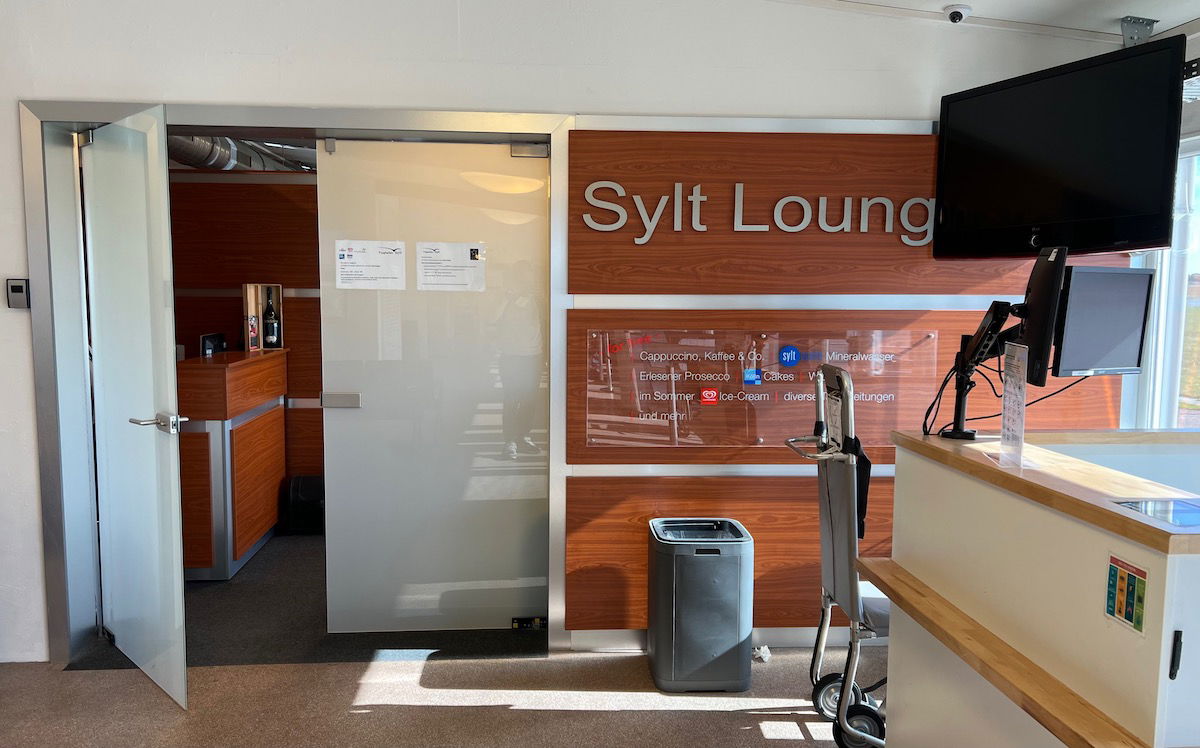 Sylt Airport Lounge (GWT) entry requirements
The Sylt Airport Lounge is open to premium passengers who receive an invitation from the airline they're flying with. In other words, business class passengers and select elite members can expect to get lounge access.
What I can't wrap my head around is why this lounge doesn't belong to Priority Pass. The lounge is a good size and there typically aren't many premium passengers, so are the lounge operators just not familiar with Priority Pass, or…?
Sylt Airport Lounge (GWT) layout & seating
The Sylt Airport Lounge has maybe a couple dozen seats, which is plenty for the amount of traffic the lounge receives. The lounge is on the same level as the apron, and has floor-to-ceiling windows. The seating is pretty consistent, as there are just black leather chairs arranged facing one another, with glass coffee tables in the middle.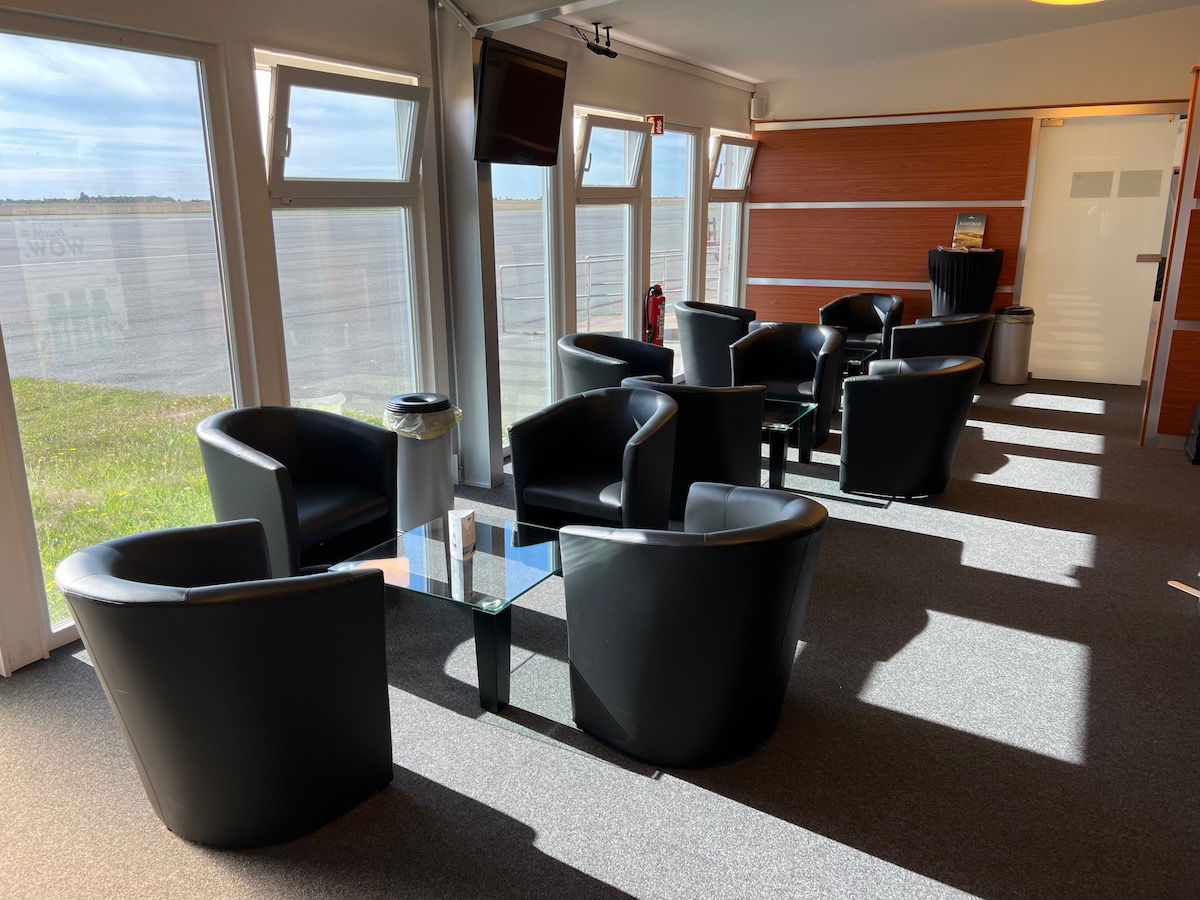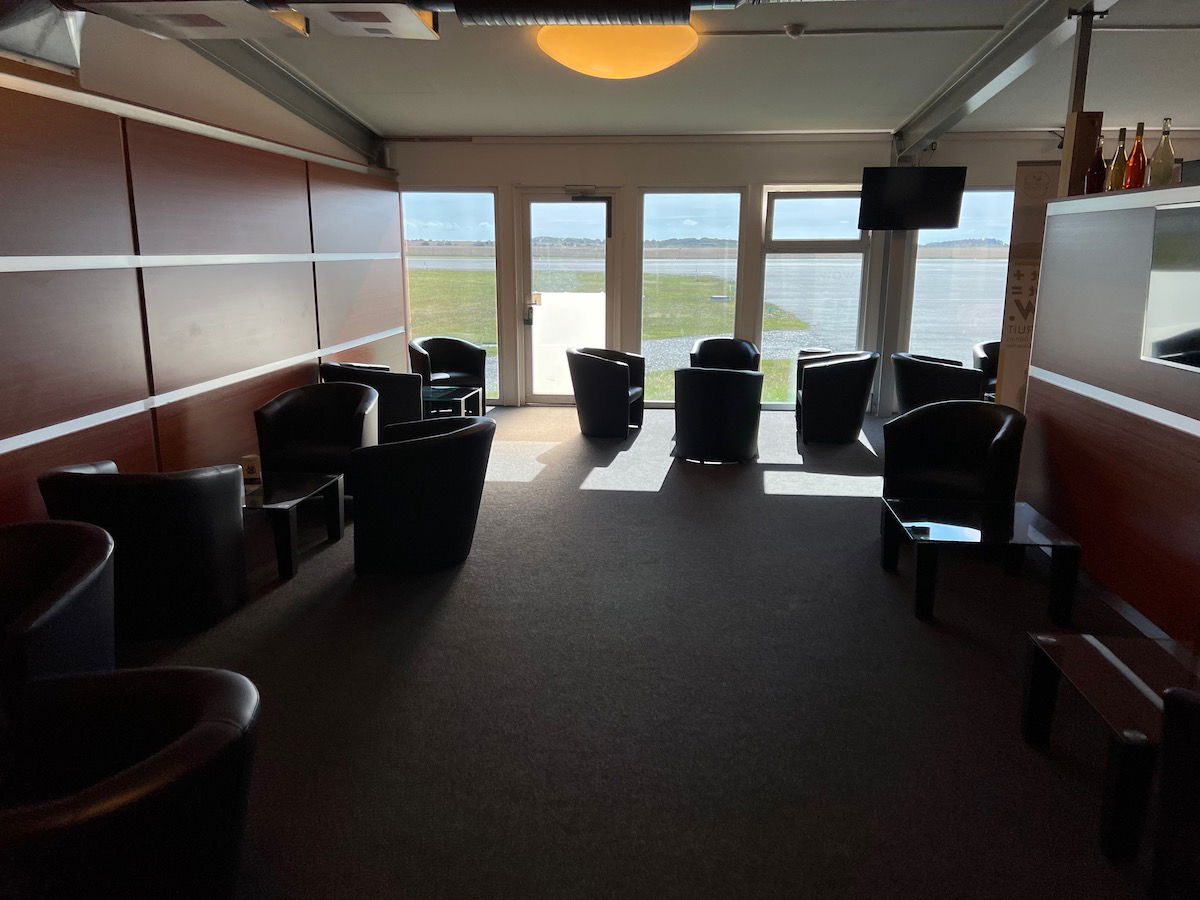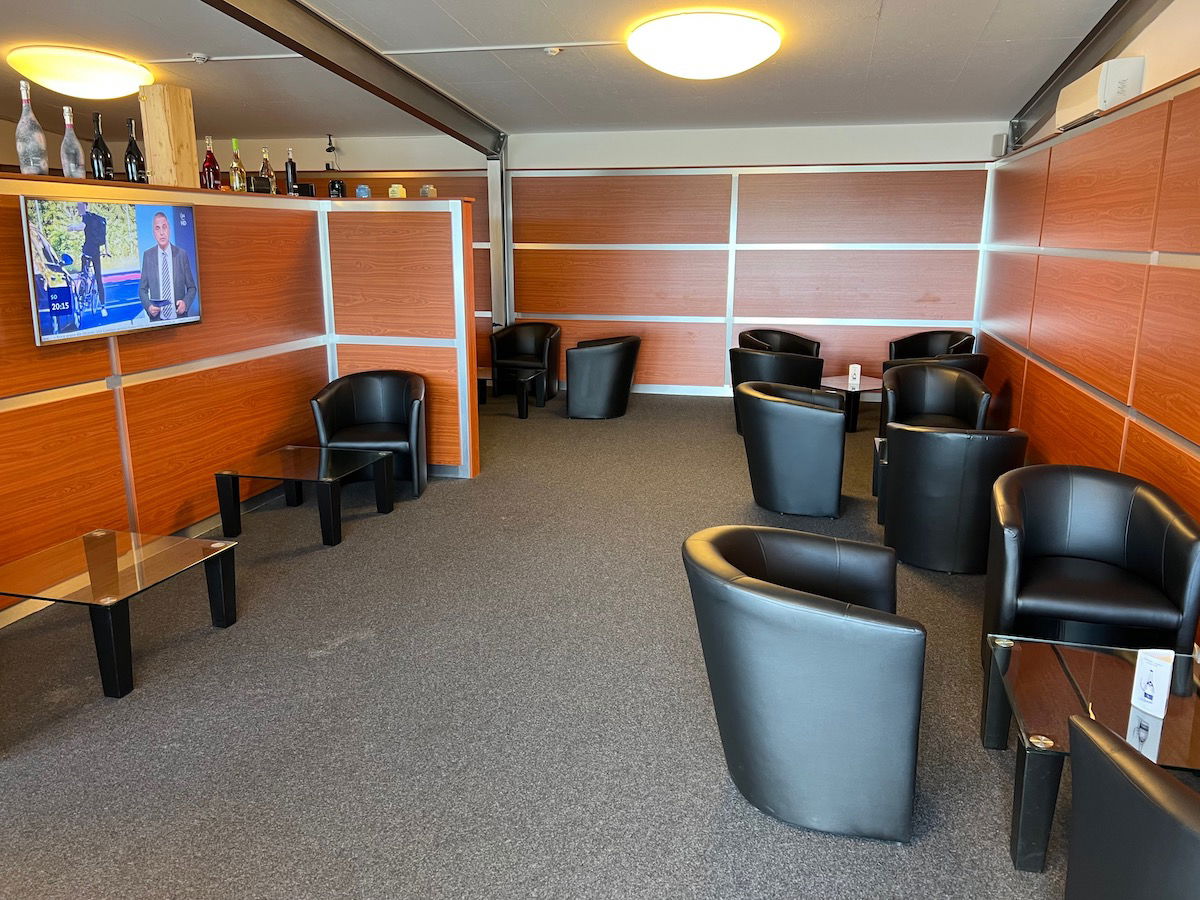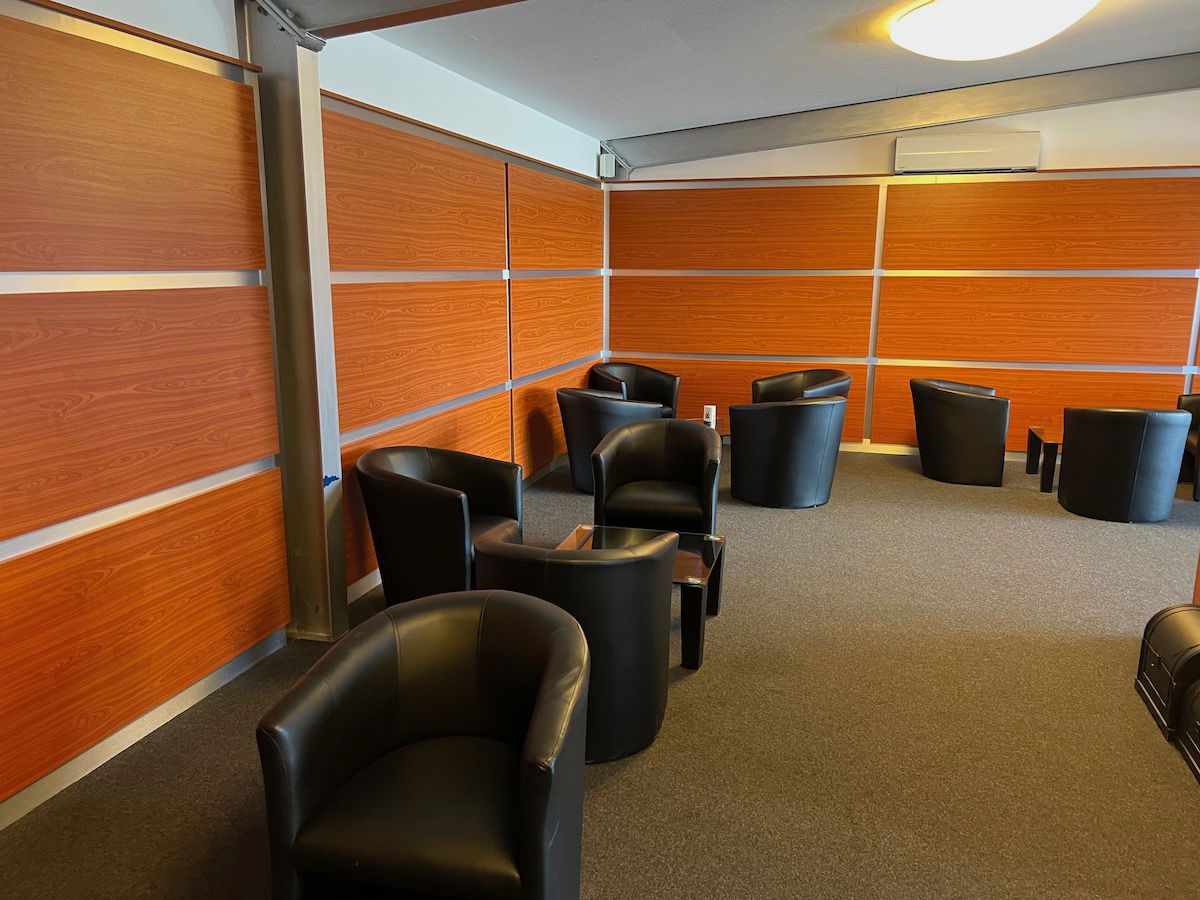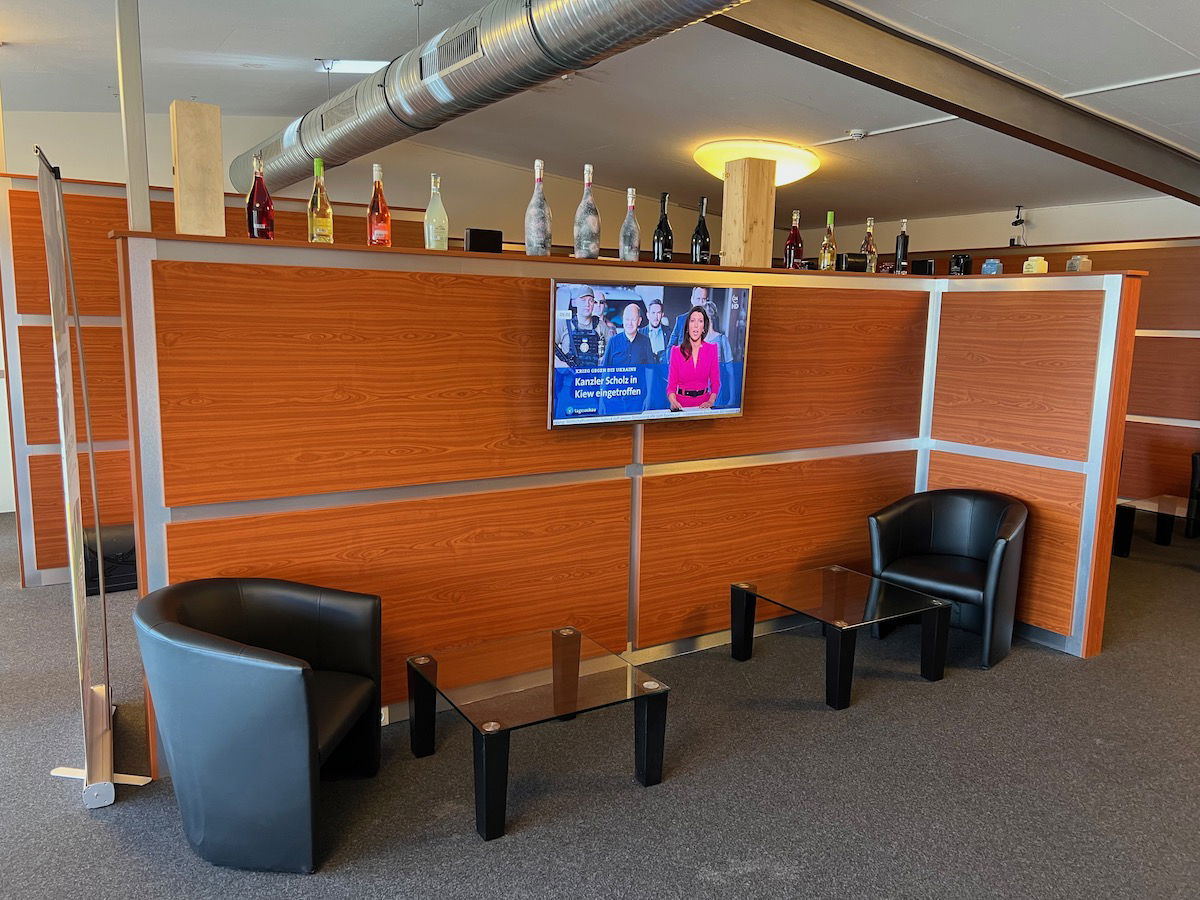 Unfortunately the lounge doesn't have bathrooms, but rather you have to use the ones in the terminal.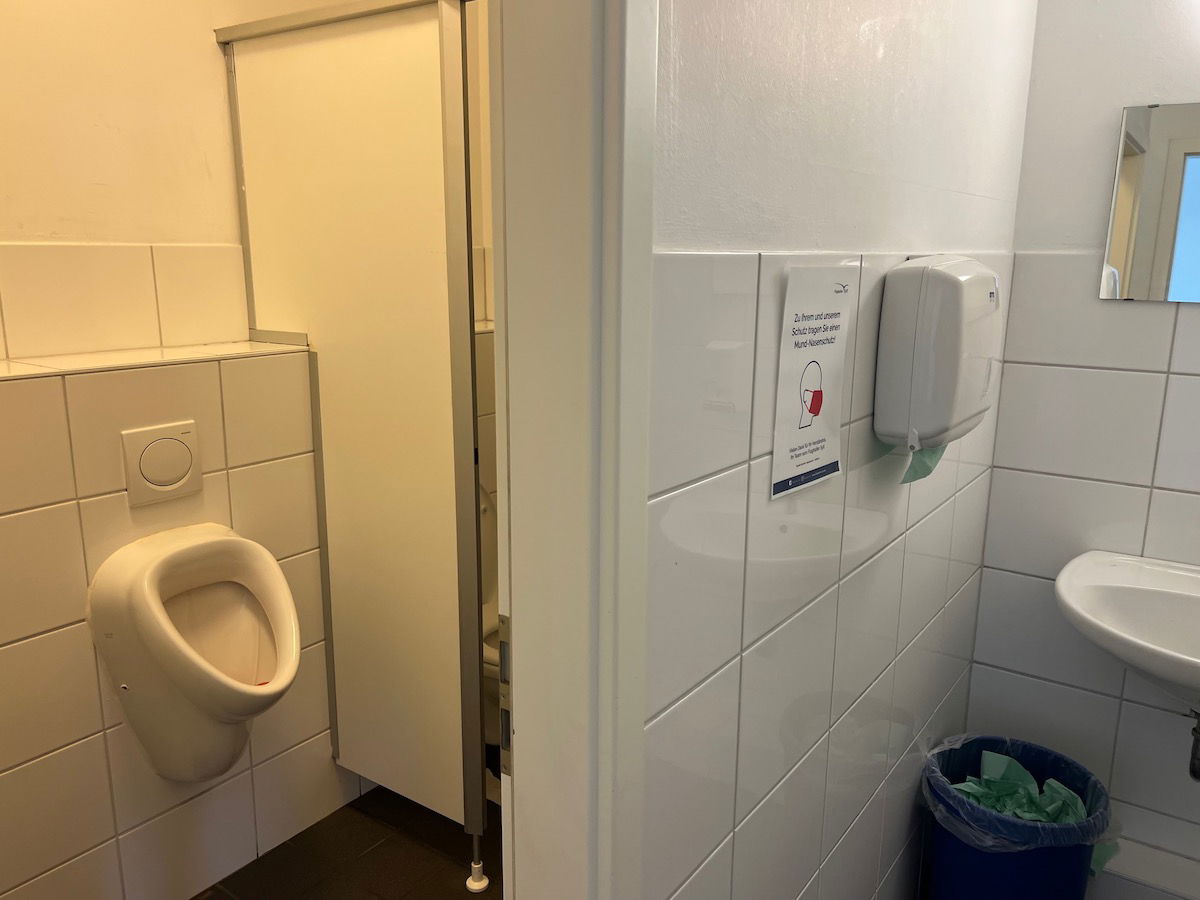 Sylt Airport Lounge (GWT) food & drinks
While it's not unusual to see some partner marketing in airport lounges, I've never seen anything quite like at the Sylt Airport Lounge. I would have to imagine that almost everything in the lounge was sponsored, based on the amount of advertising.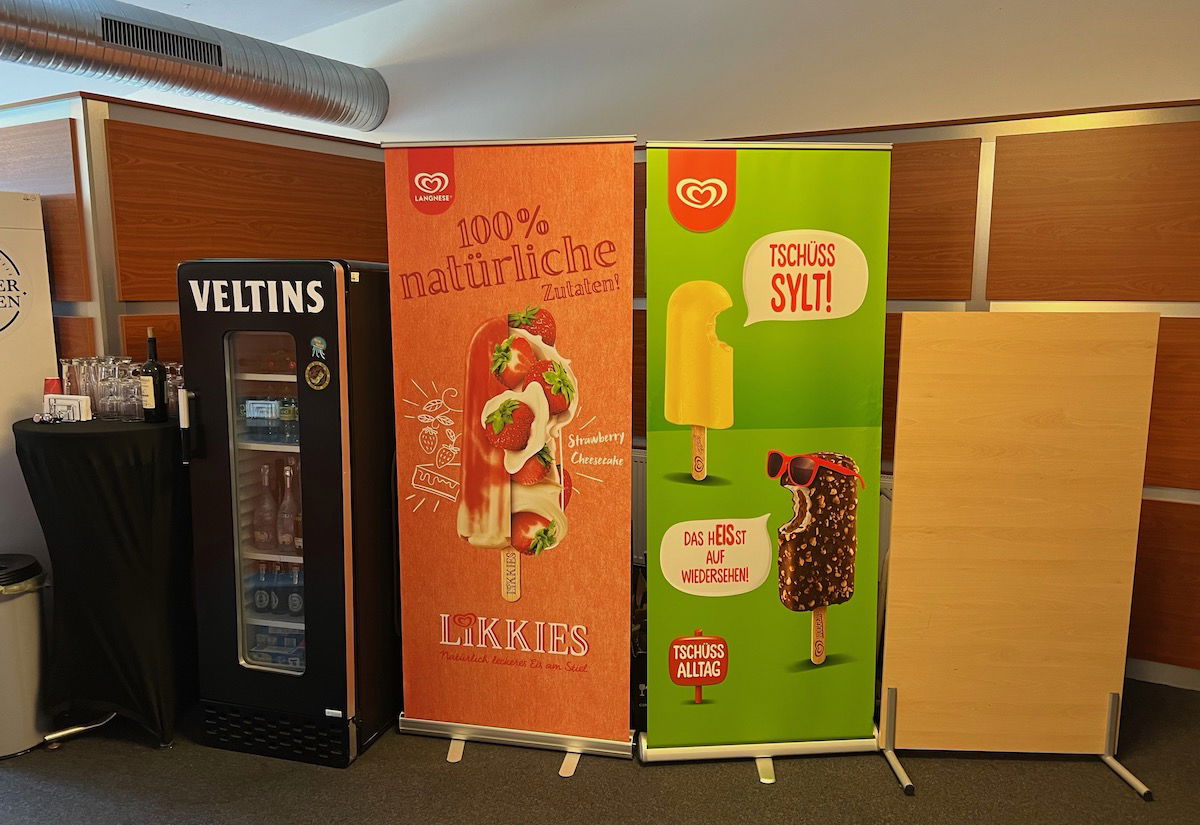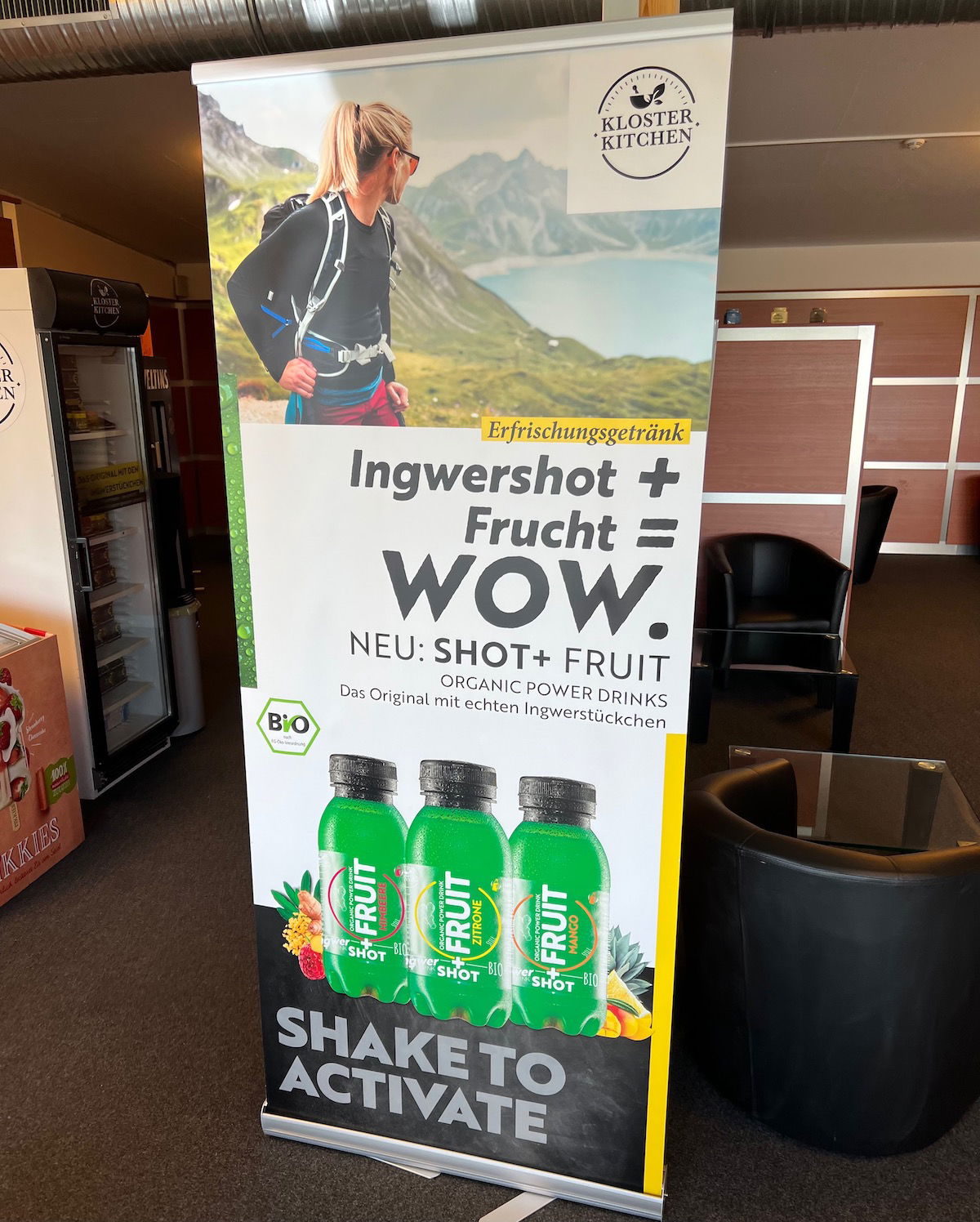 That's also reflected based on how seemingly random the selection is.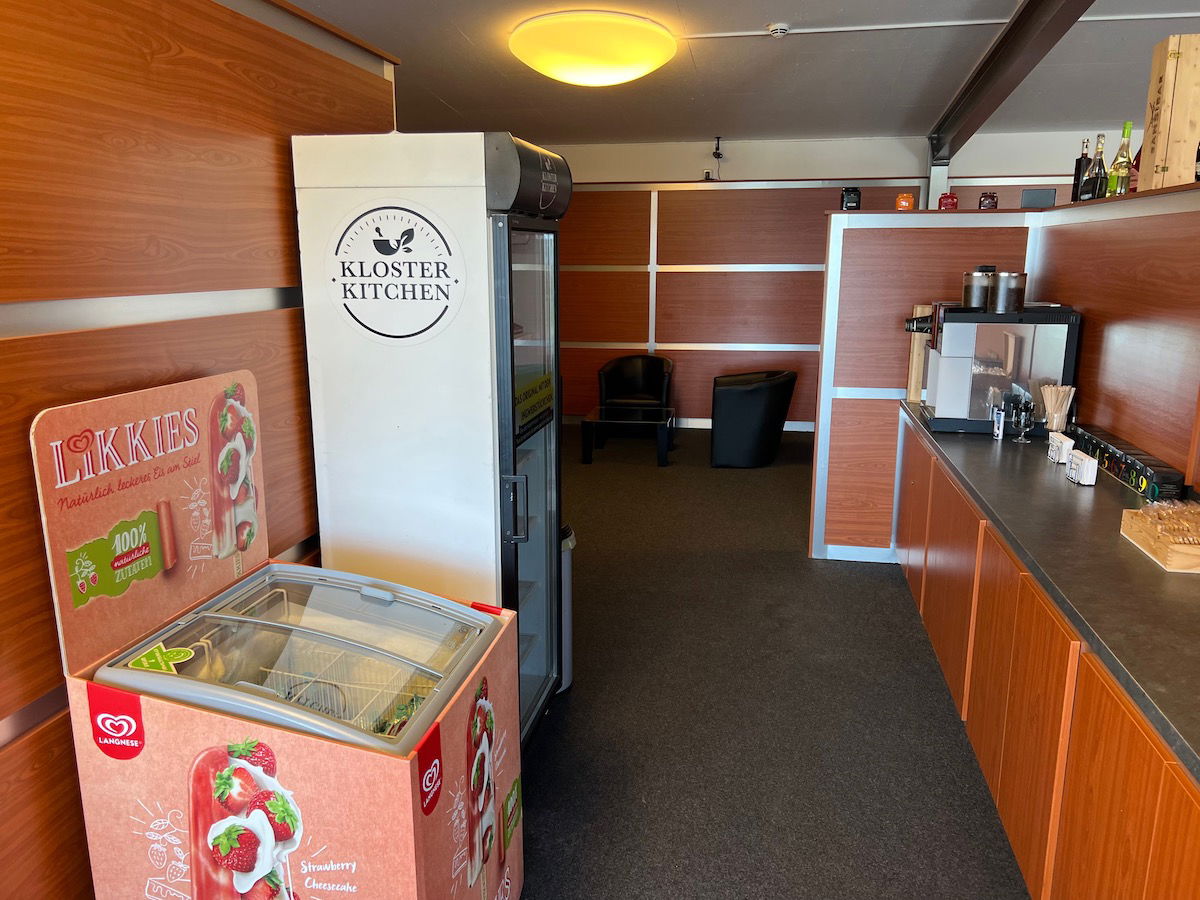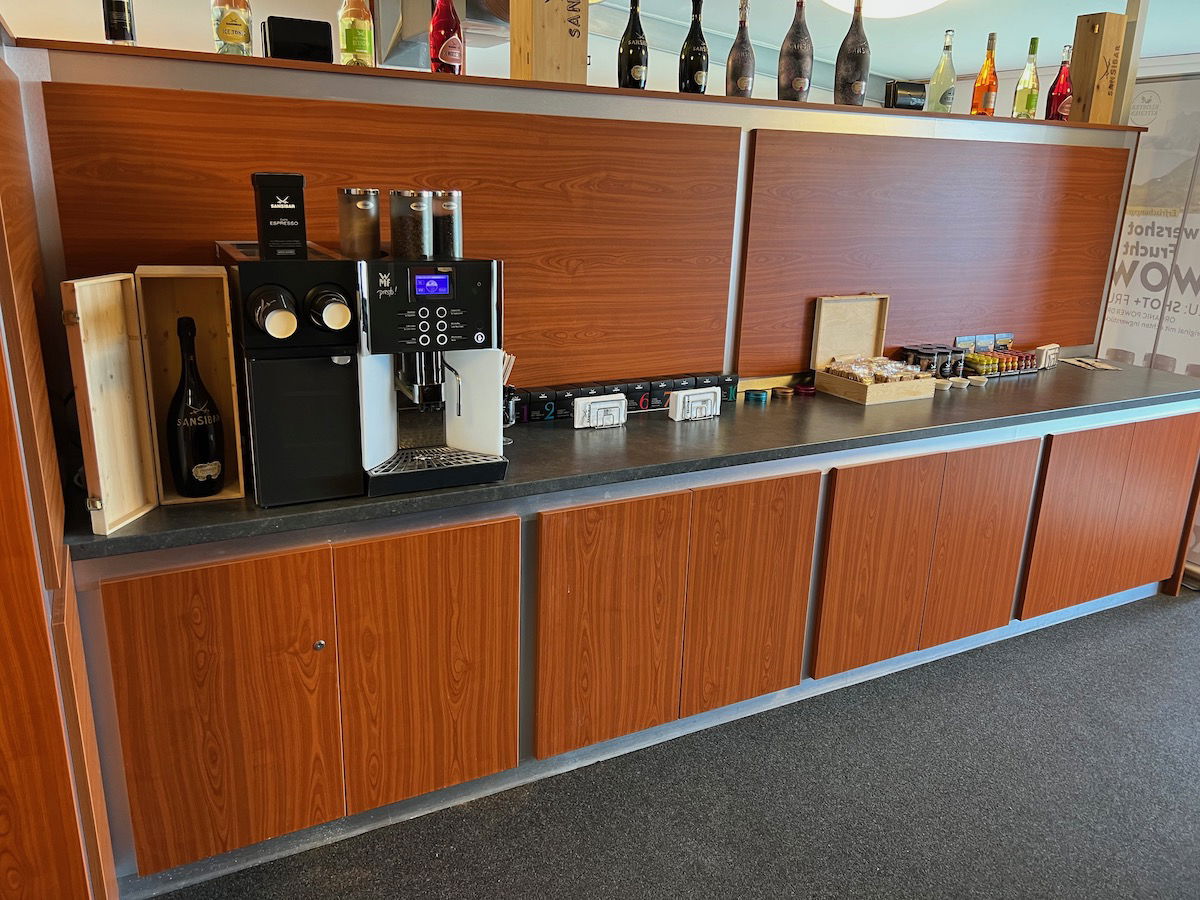 The lounge has a lethal quantity of "organic power drinks," which I guess is like a wellness shot.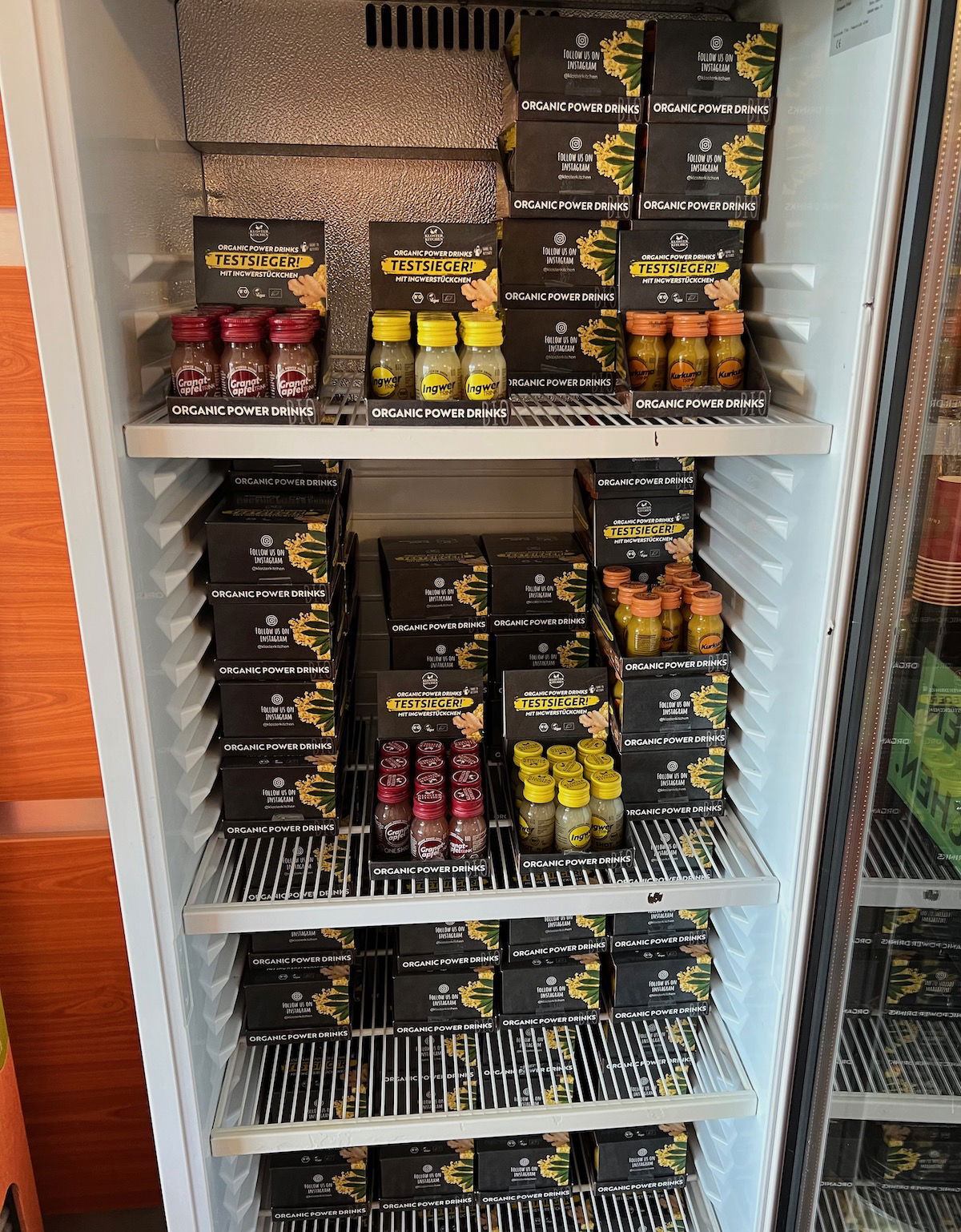 Then there was a selection of ice cream, with three banners promoting it.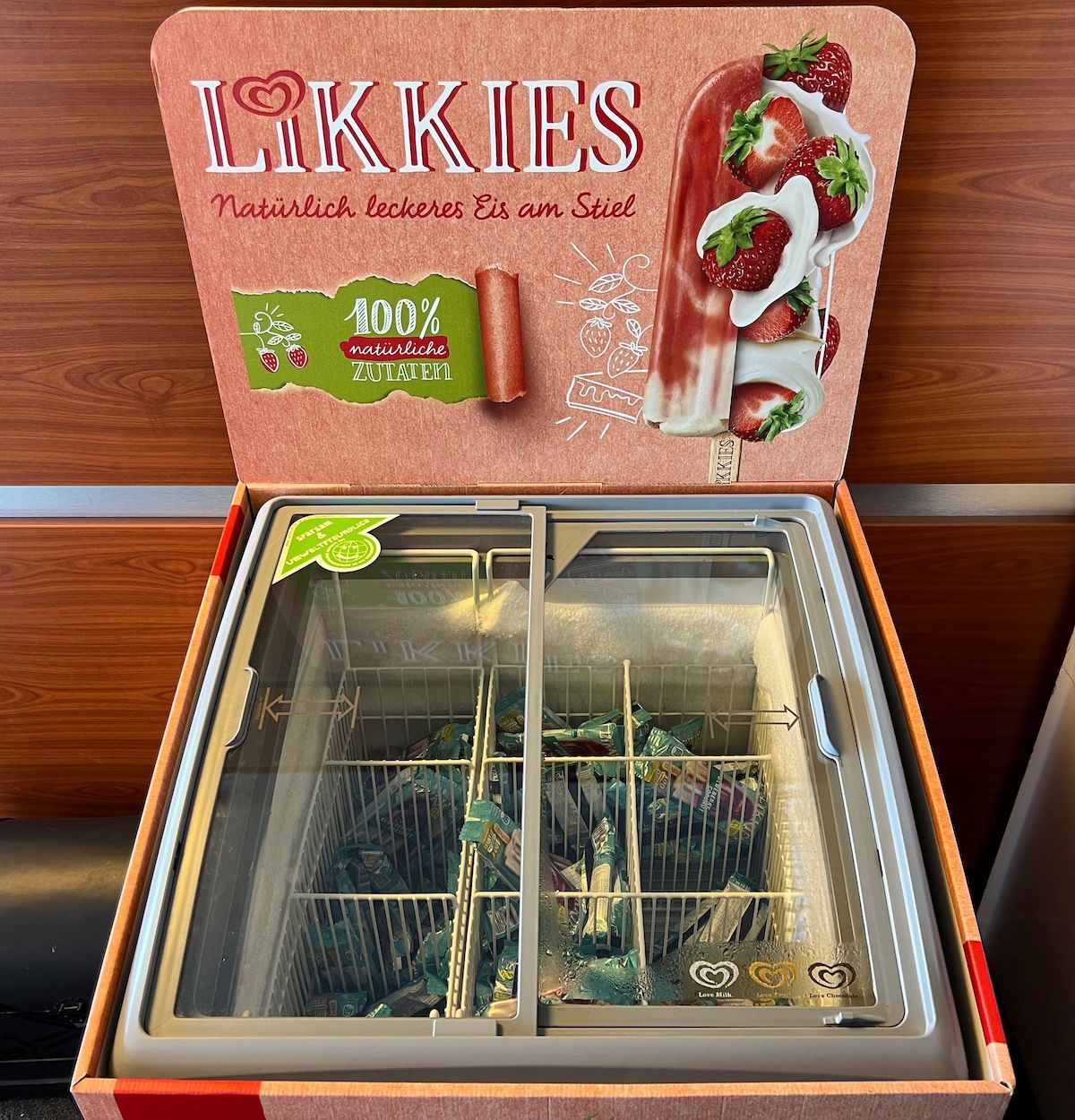 Then there was a selection of cookies, snack mix, and you guessed it — more power shots.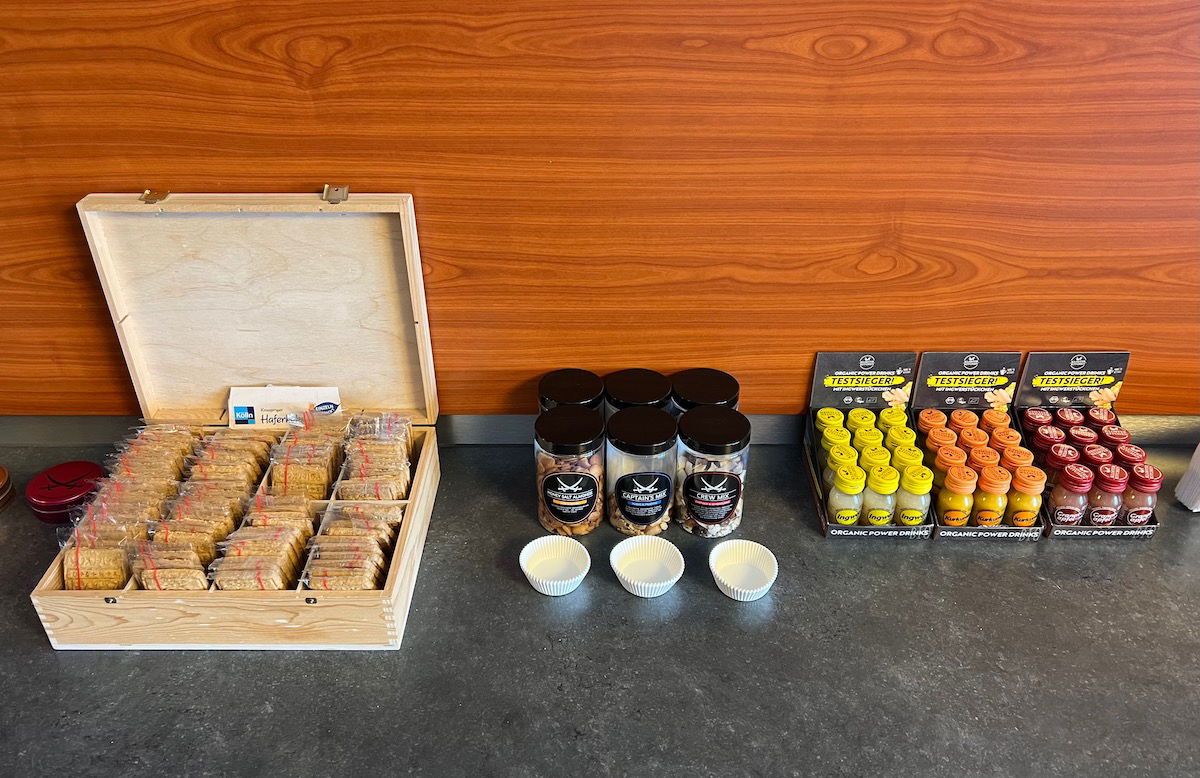 The lounge has a coffee machine, plus a selection of tea.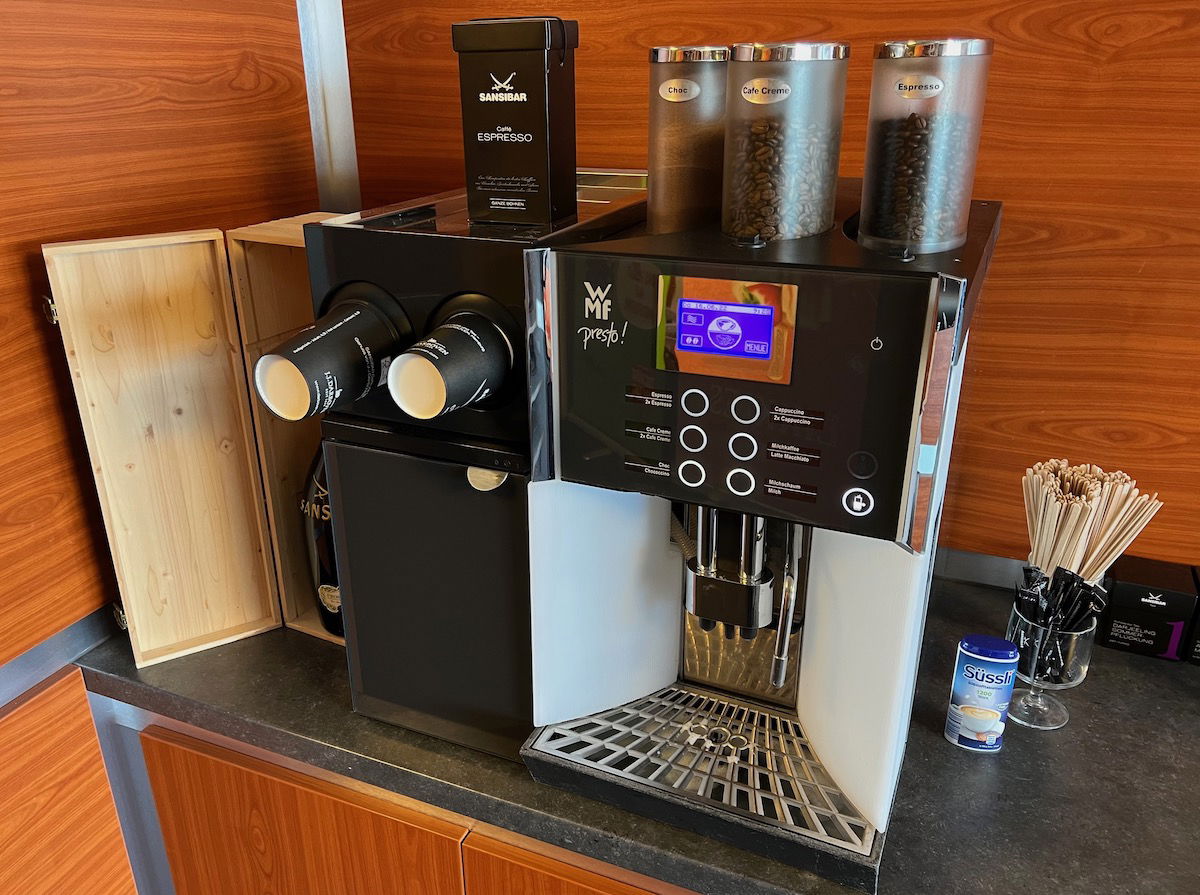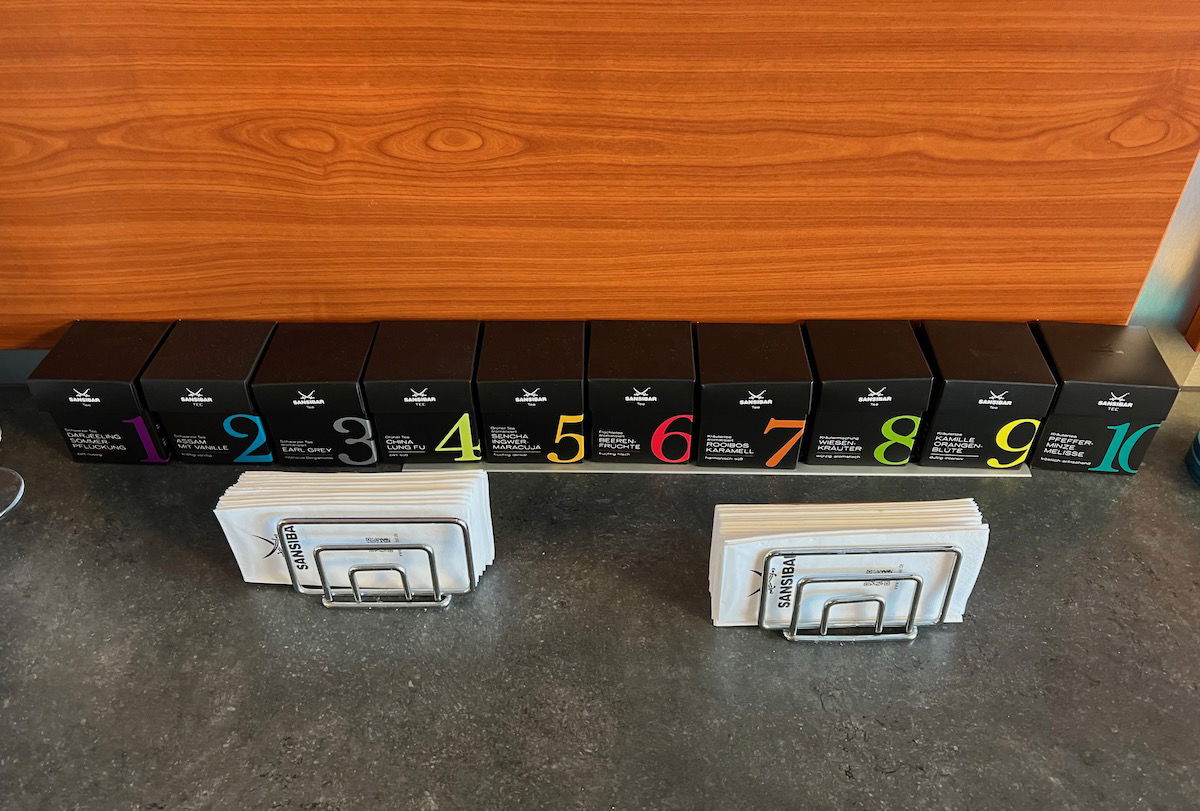 The wine is almost entirely from Sansibar.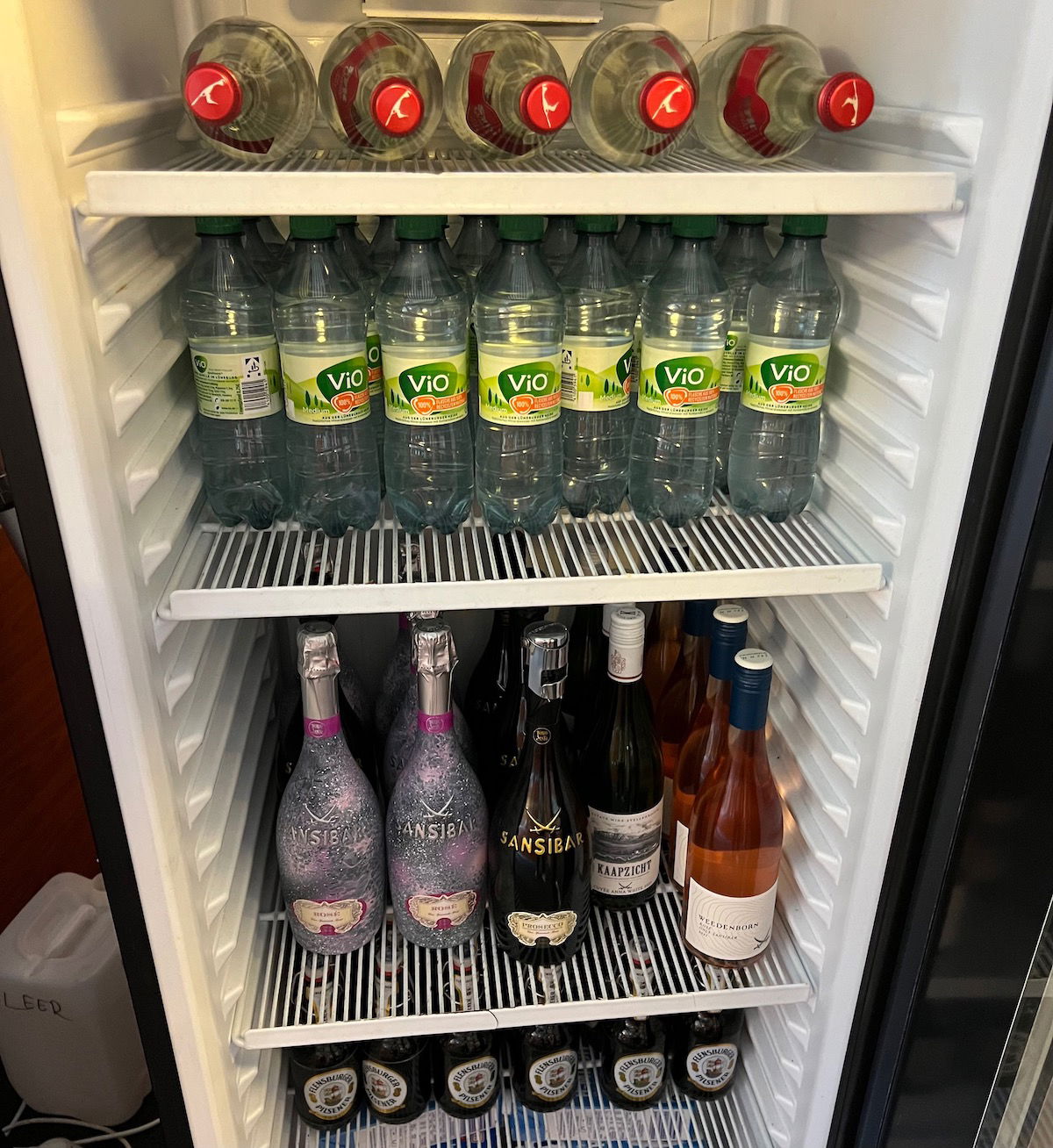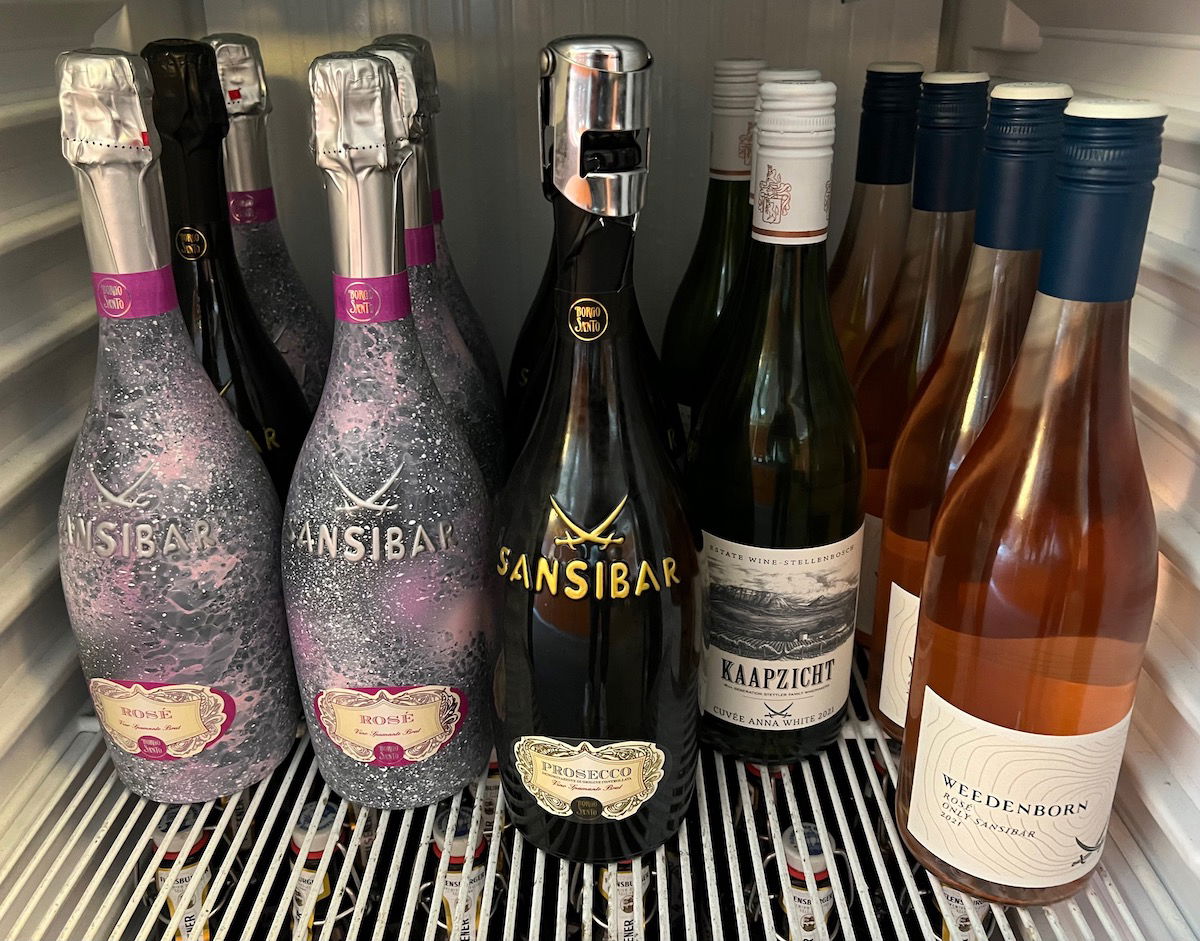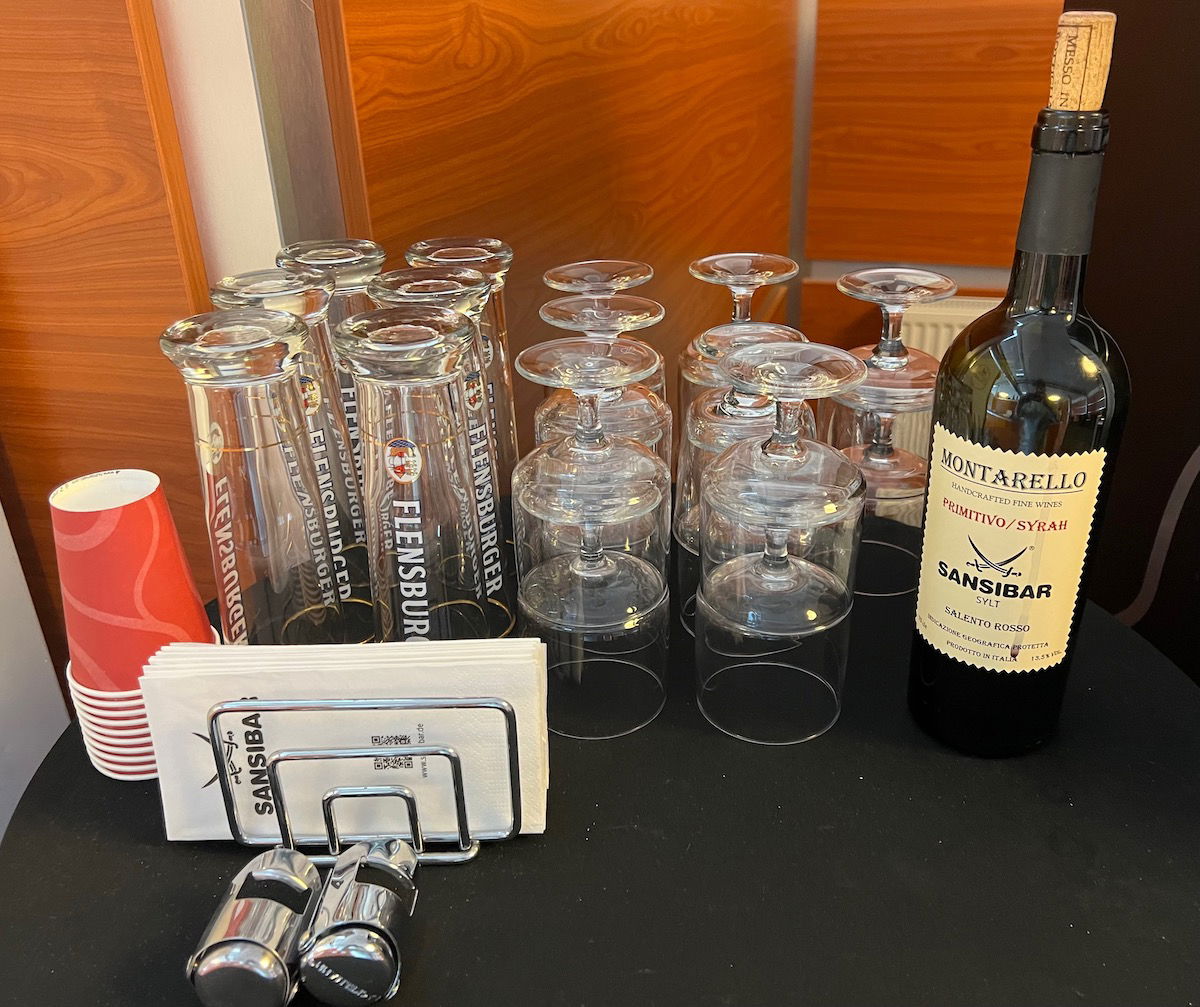 Even the coffee cups and napkins are Sansibar branded.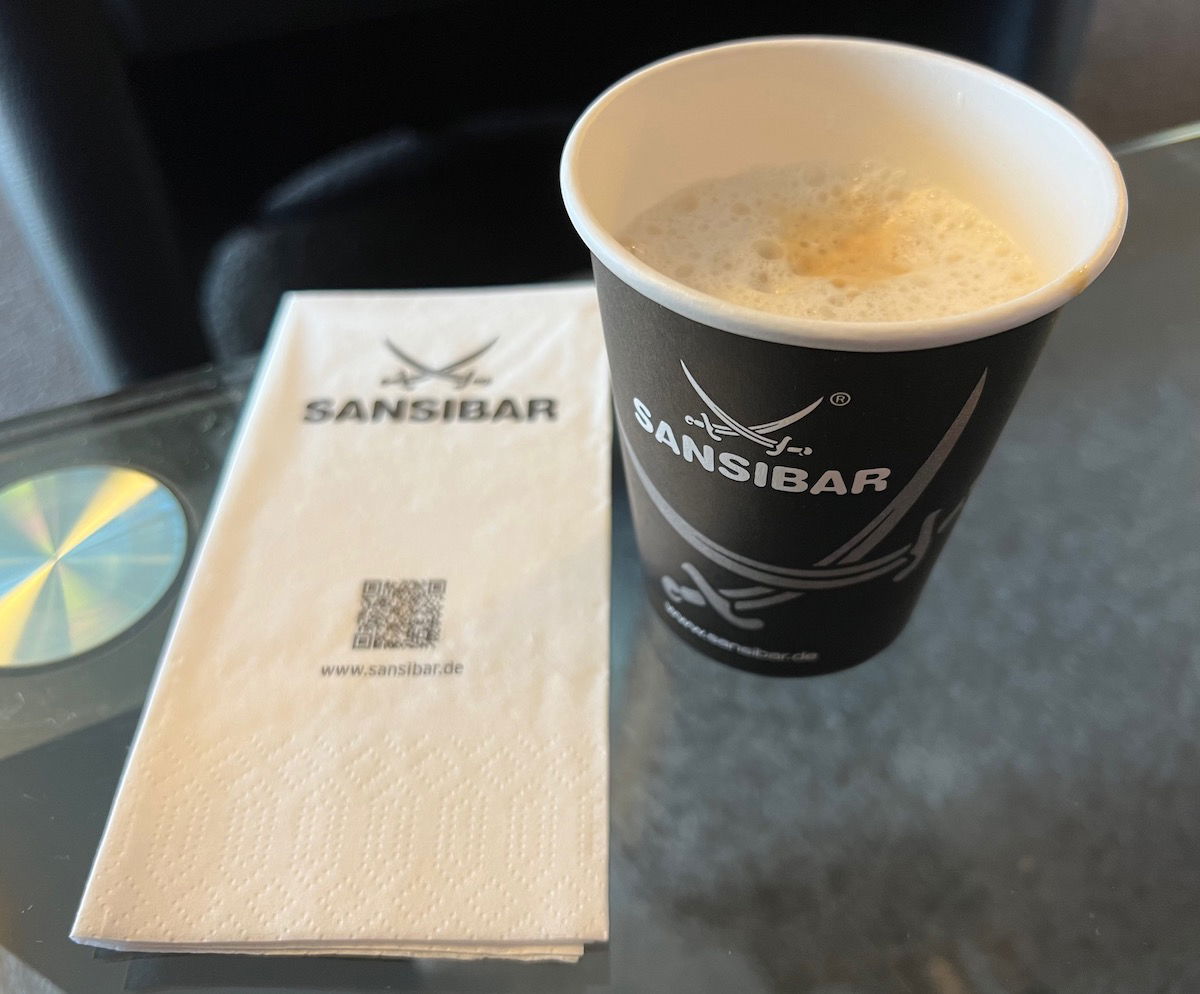 I'd be fascinated to know what exactly what kind of deals the lounge stuck with these providers.
Bottom line
Sylt Airport is delightfully small, and it's a pleasant surprise that the airport even has a lounge. The lounge is nothing to get excited about, but it's a nice place to kill some time, and is nicer than the terminal. I've never seen a lounge with quite as many banners as this one promoting products, but I suppose it's a small price to pay for ice cream and organic power shots.
What do you make of the Sylt Airport Lounge?