After spending some time in Greece, our next stop was Stockholm, and we flew there in Scandinavian Airlines Plus (the carrier's premium economy equivalent). The flight was actually operated by a wet leased airBaltic Airbus A220, but I'll be reviewing that in the next installment.
In this post I wanted to review the Schengen Goldair Handling Lounge Athens Airport (ATH), which is open to Priority Pass members and premium travelers on select airlines.
Goldair Lounge Athens Airport (ATH) location & hours
There are two Goldair Lounges at Athens Airport, with one being in Hall A and one being in Hall B. We used the latter prior to our flight to Sweden. After clearing security, we proceeded through the maze of duty free shopping, and followed the signage toward airport lounges.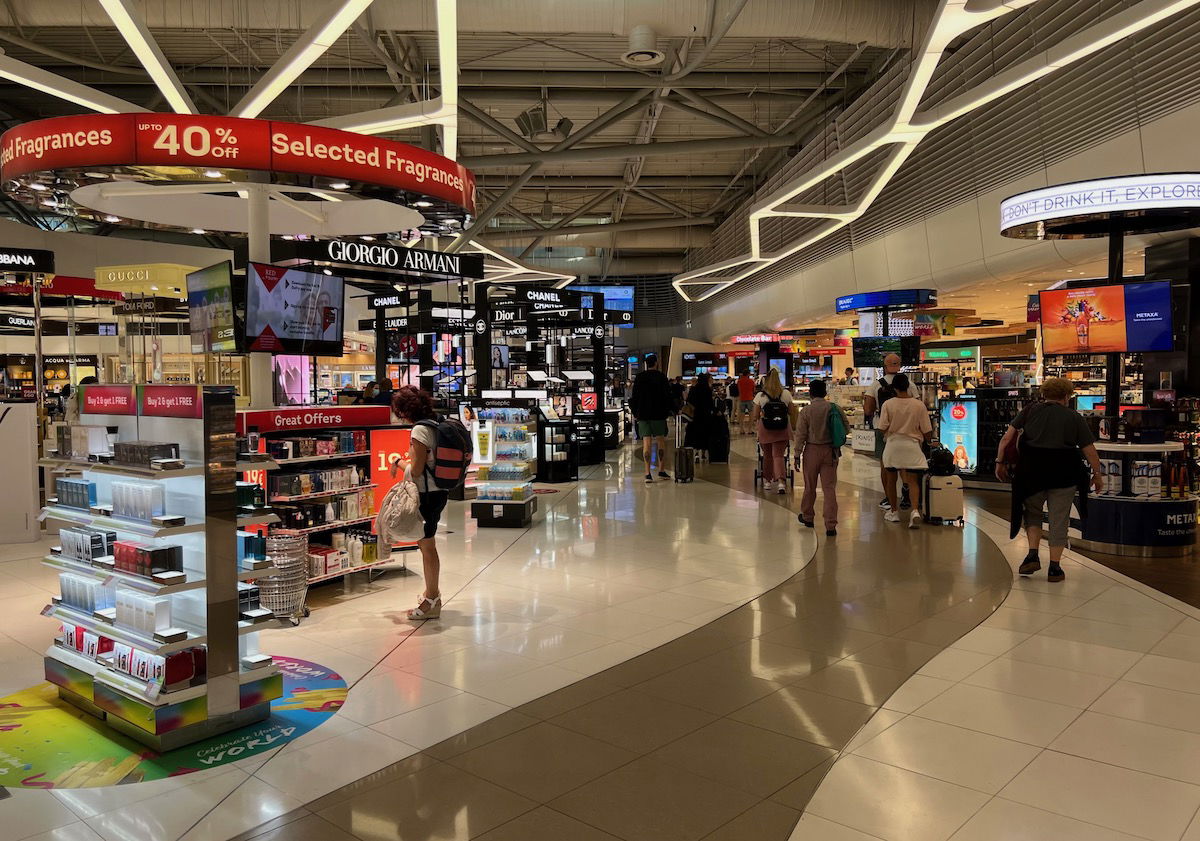 The lounge is located in the Schengen zone, opposite gate B13. That's a pretty central location, and it's only about a five minute walk from the security checkpoint.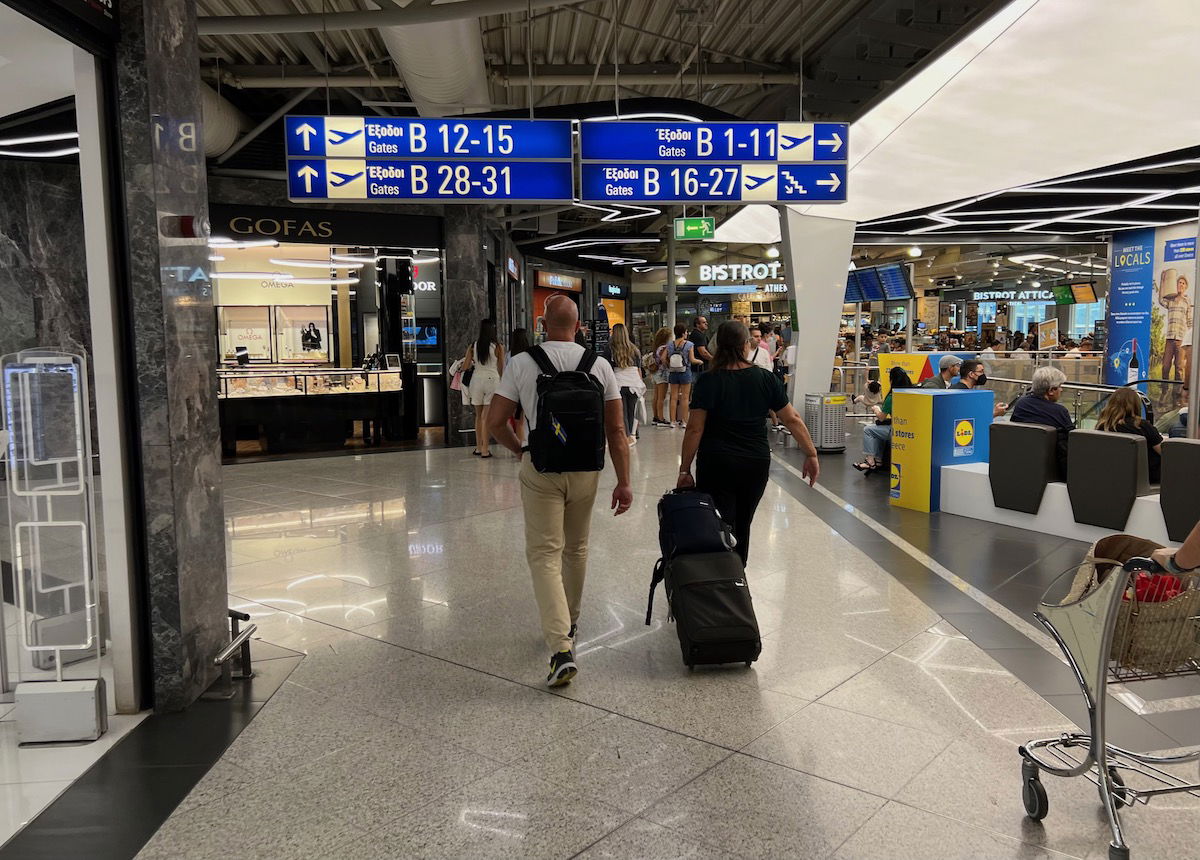 The lounge is open daily from 3:30AM until 10PM, so those are quite some long hours that cover a vast majority of departures.
Goldair Lounge Athens Airport (ATH) entry requirements
The Goldair Lounge is primarily a contract lounge, so it's open to Priority Pass members (there are lots of premium credit cards offering Priority Pass memberships).
Some airlines departing from the terminal that offer lounge access to their passengers will send travelers here. This includes Airbaltic, Air France, ITA Airways, KLM, LOT Polish, and Scandinavian Airlines. So our tickets got us access to the lounge. Note that most Star Alliance travelers can instead use the Aegean Lounge or Lufthansa Lounge.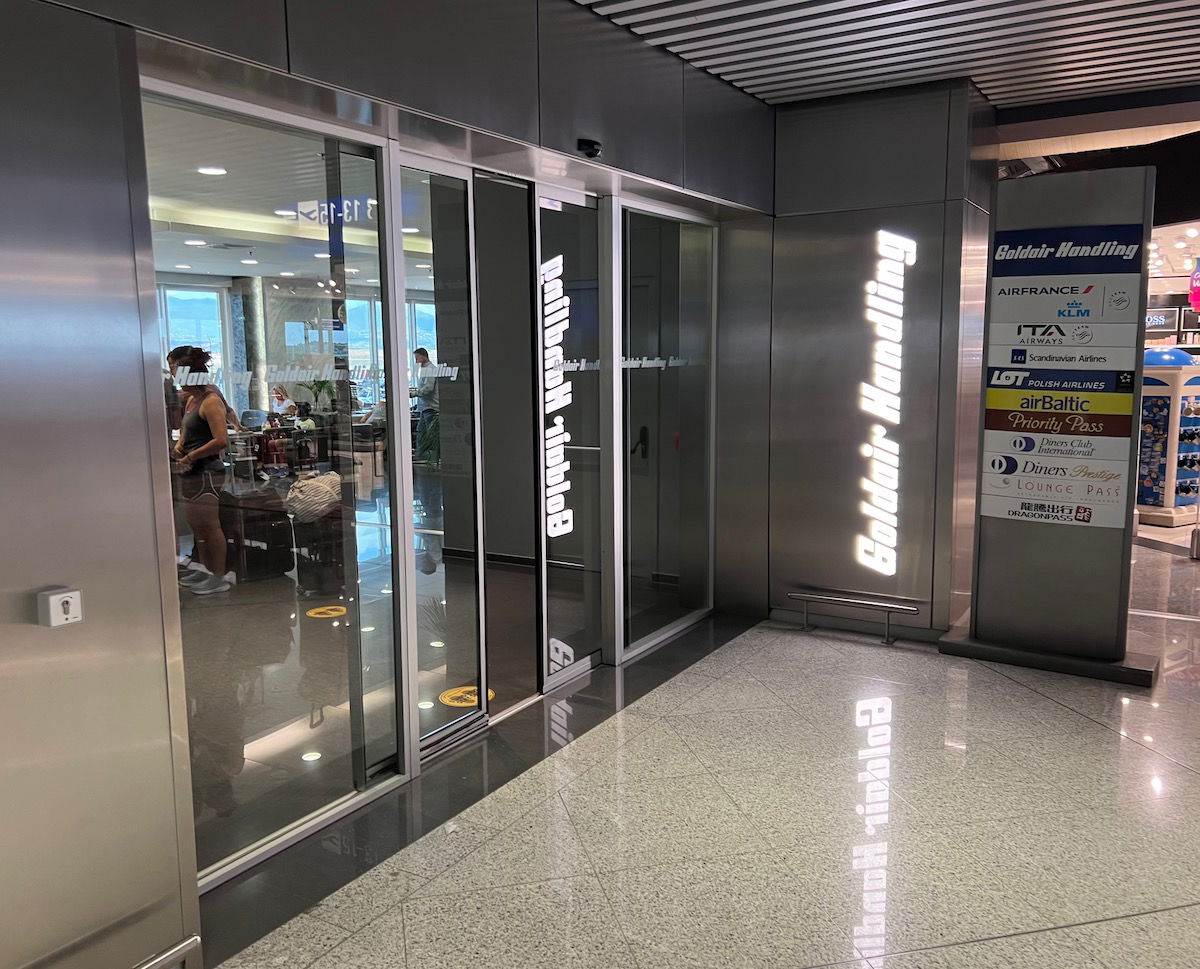 Goldair Lounge Athens Airport (ATH) seating & layout
The Goldair Lounge Athens is surprisingly small, given how many passengers have access to it. The lounge primarily consists of just one room. Most of the lounge consists of a bunch of rows of leather chairs facing one another — this is the space closest to the entrance.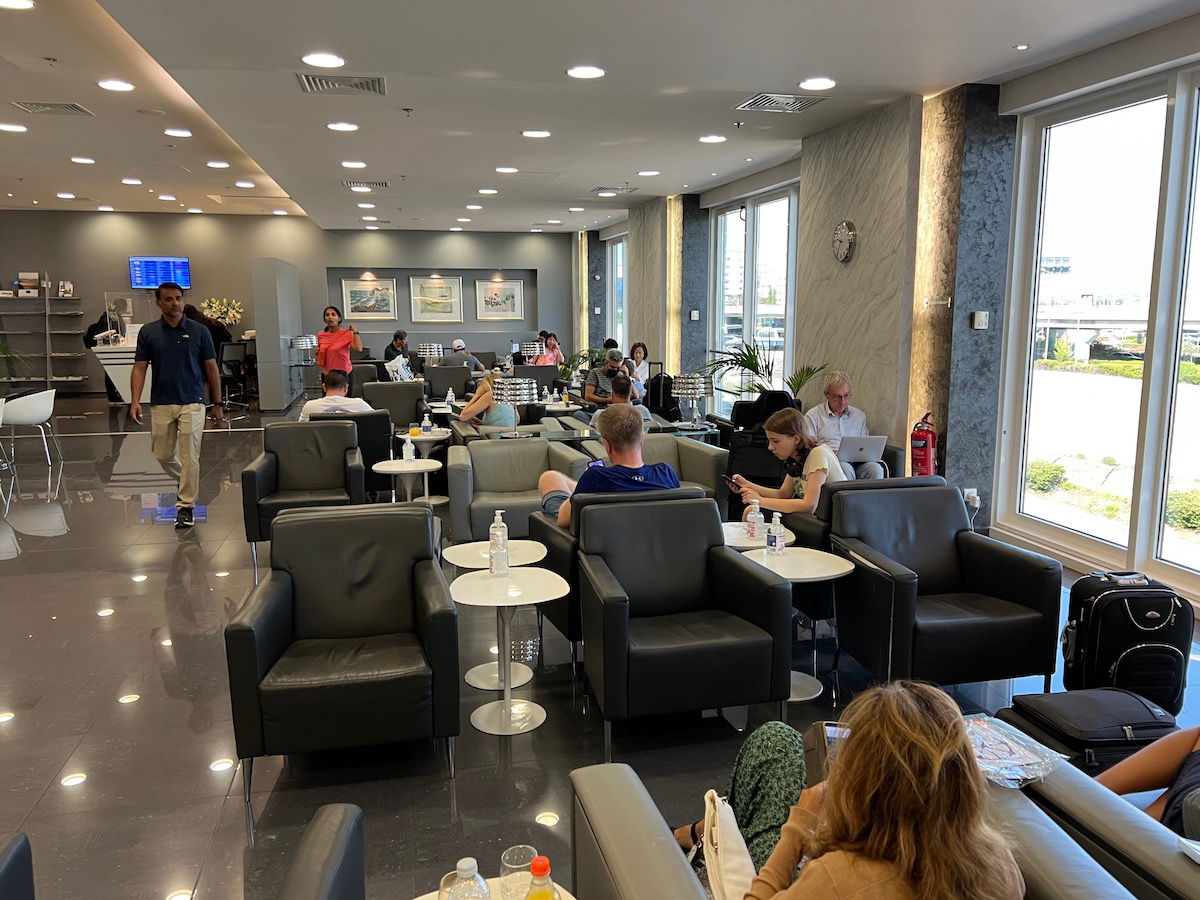 Then further into the lounge are about half a dozen glass dining tables, each of which could seat three or four people.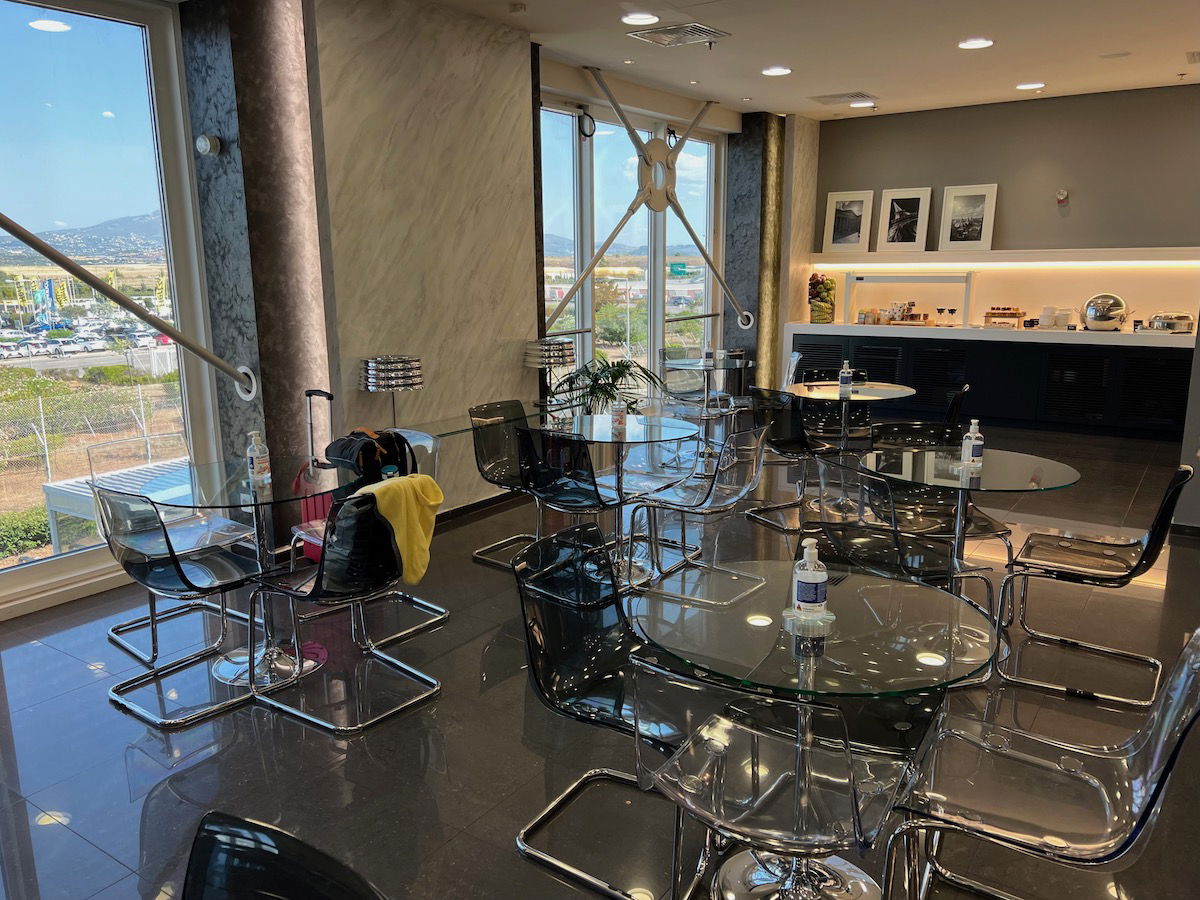 Then in the corner of the lounge were two communal glass tables.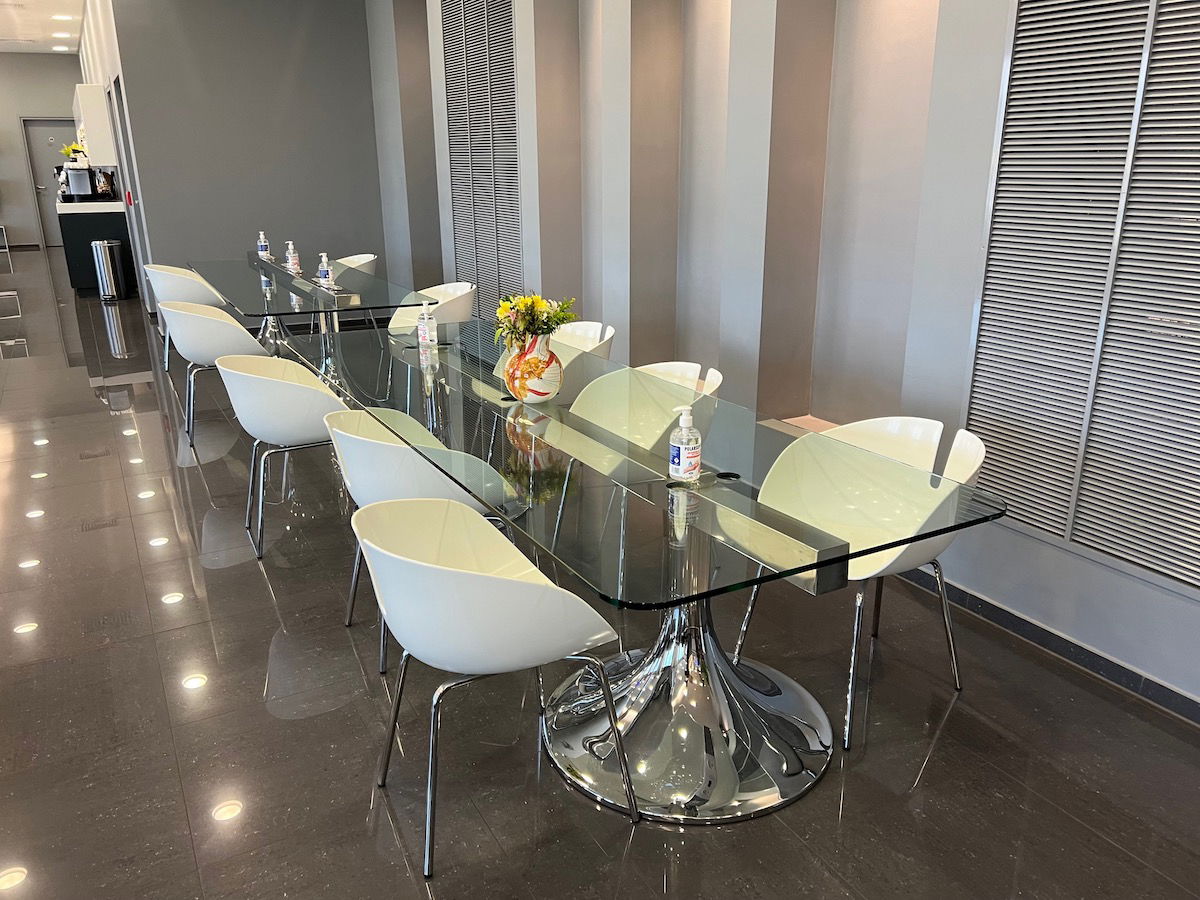 That's it — that's the extent of the seating in the lounge. When we arrived around 9:30AM the lounge was only somewhat busy, while it was packed by the time that we left, shortly before 11AM.
Goldair Lounge Athens Airport (ATH) food & drinks
The lounge had two main buffet areas, with one primarily having food and one primarily having drinks. The first buffet had juice, yogurt, all kinds of packaged bread, cereal, and a few hot dishes, including vegetable soup, frittata, and two types of Greek pies (one with feta and vegetables, and one with spinach).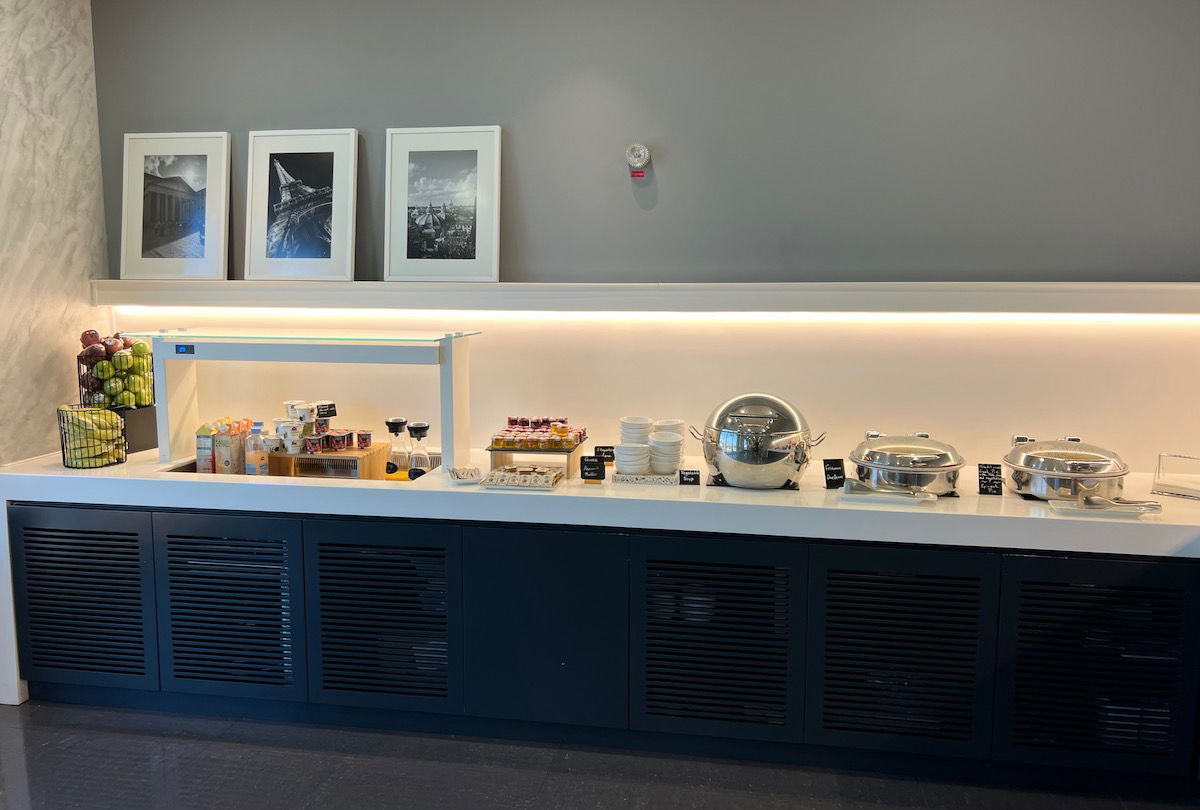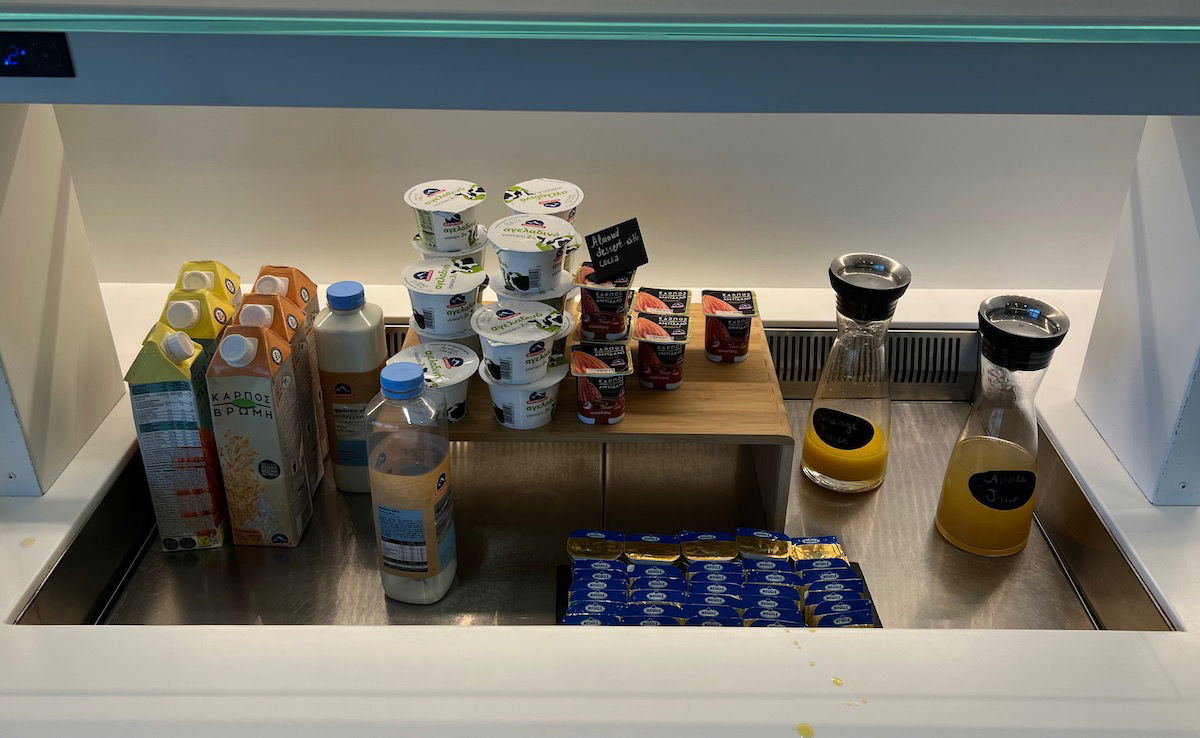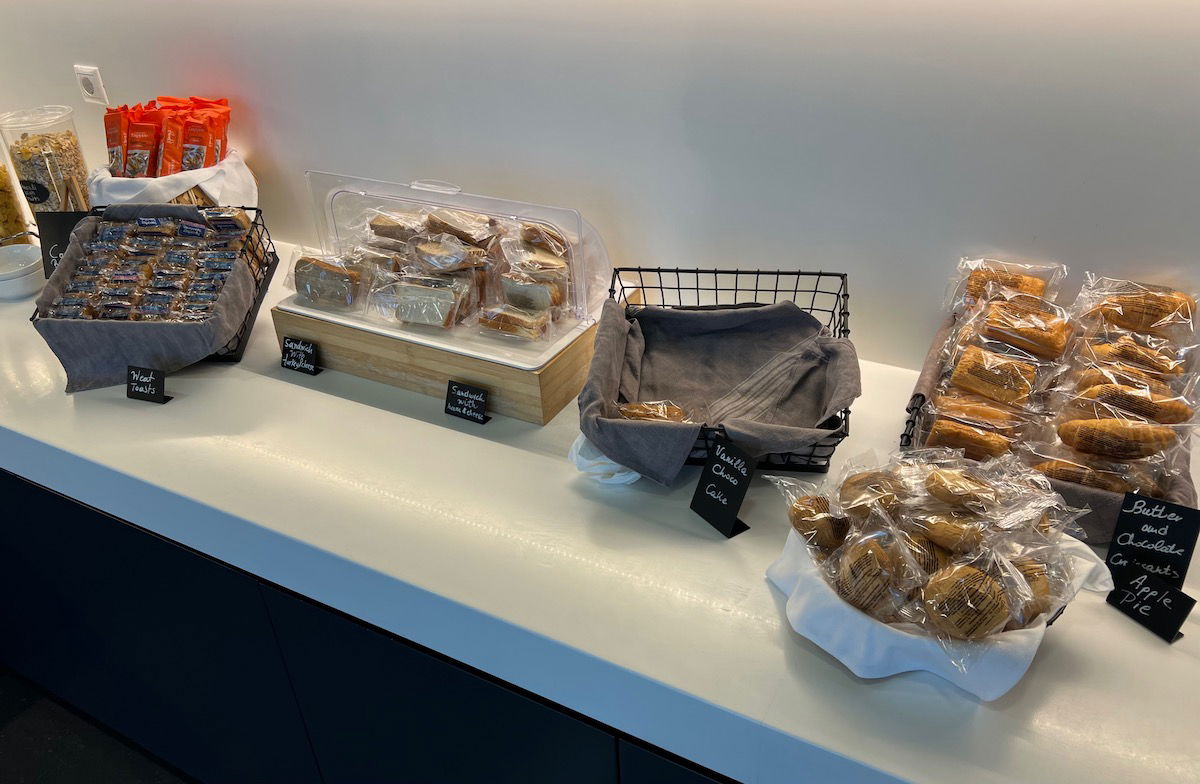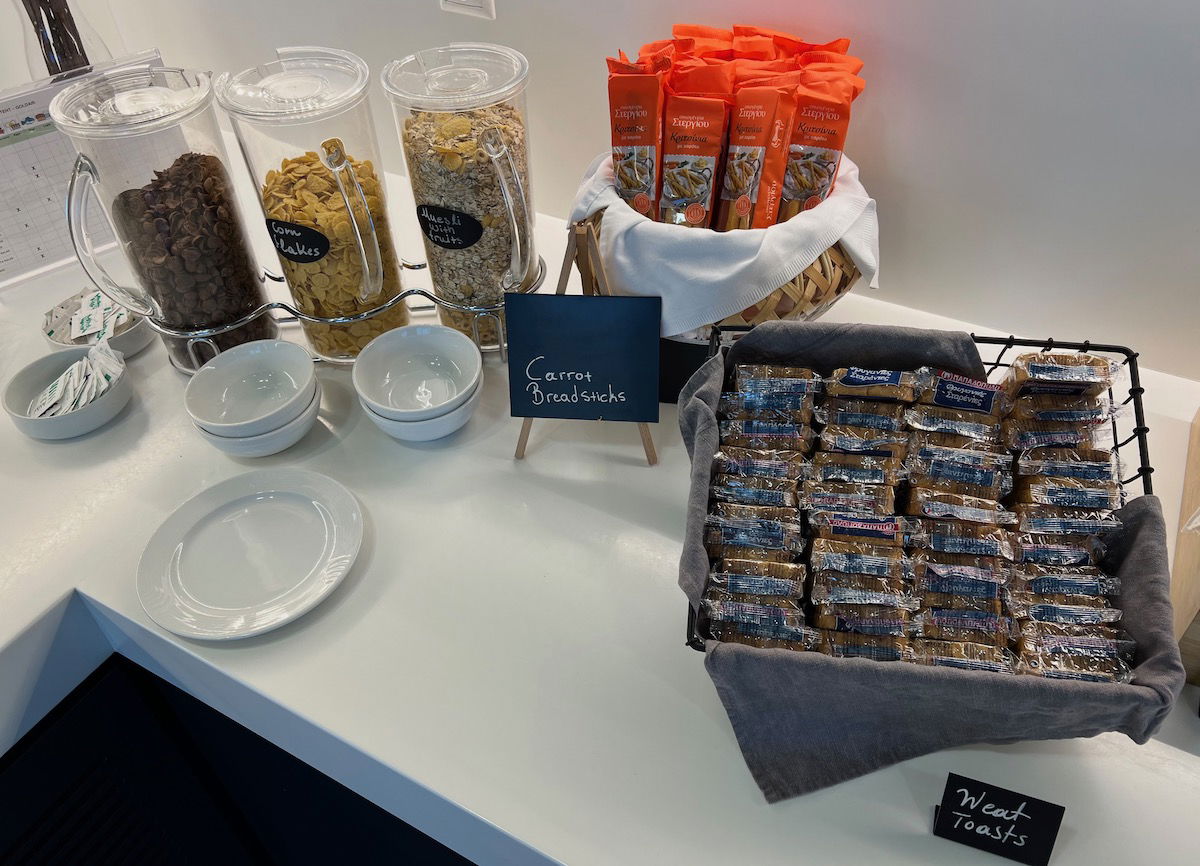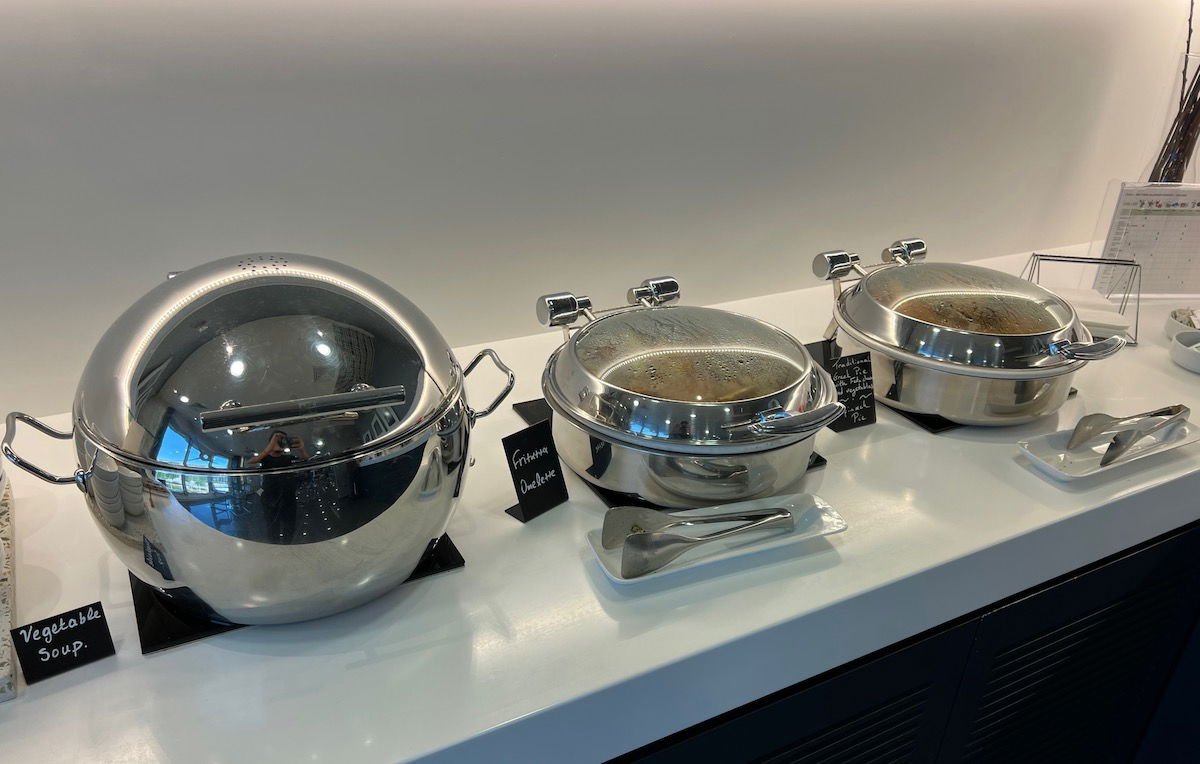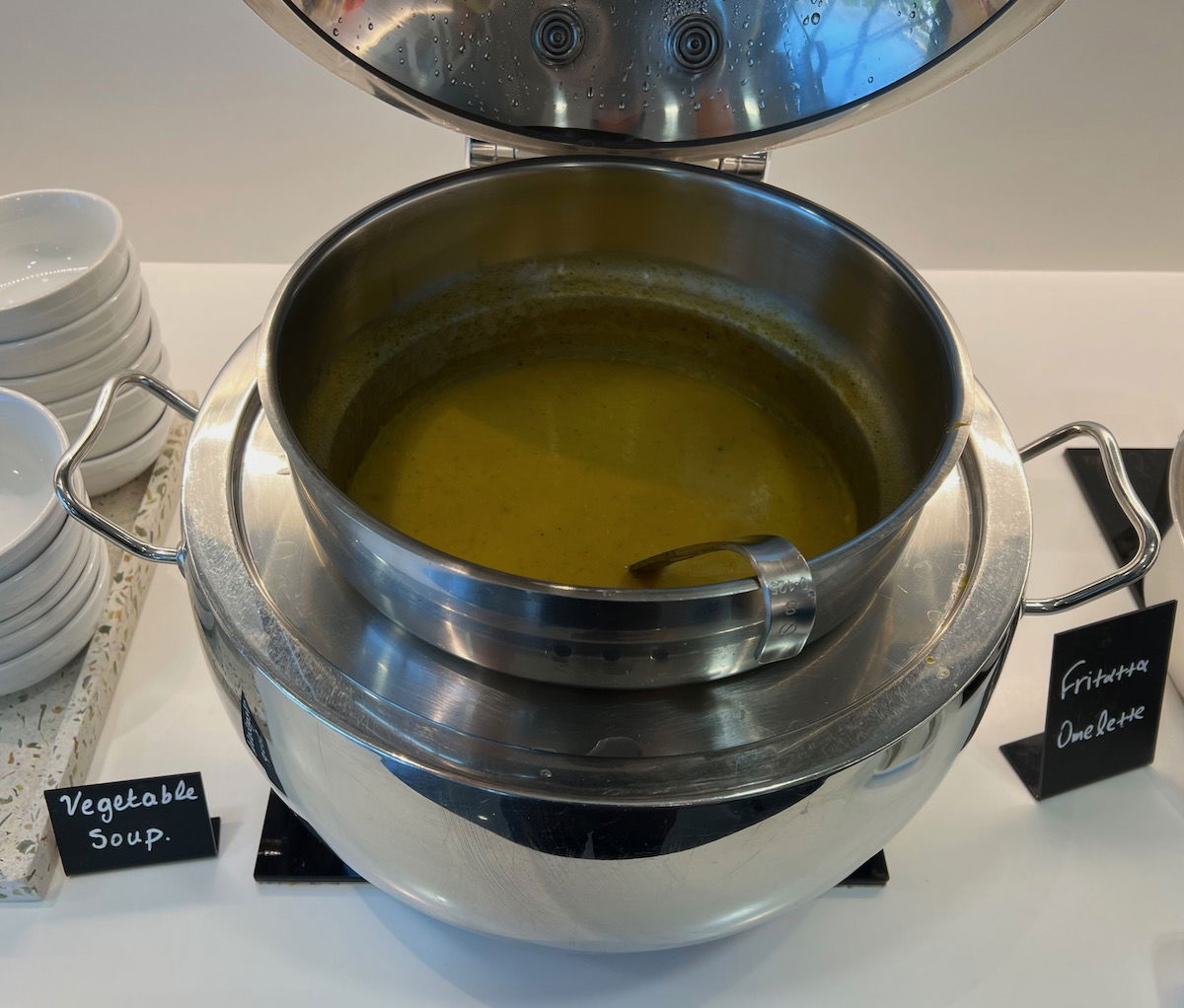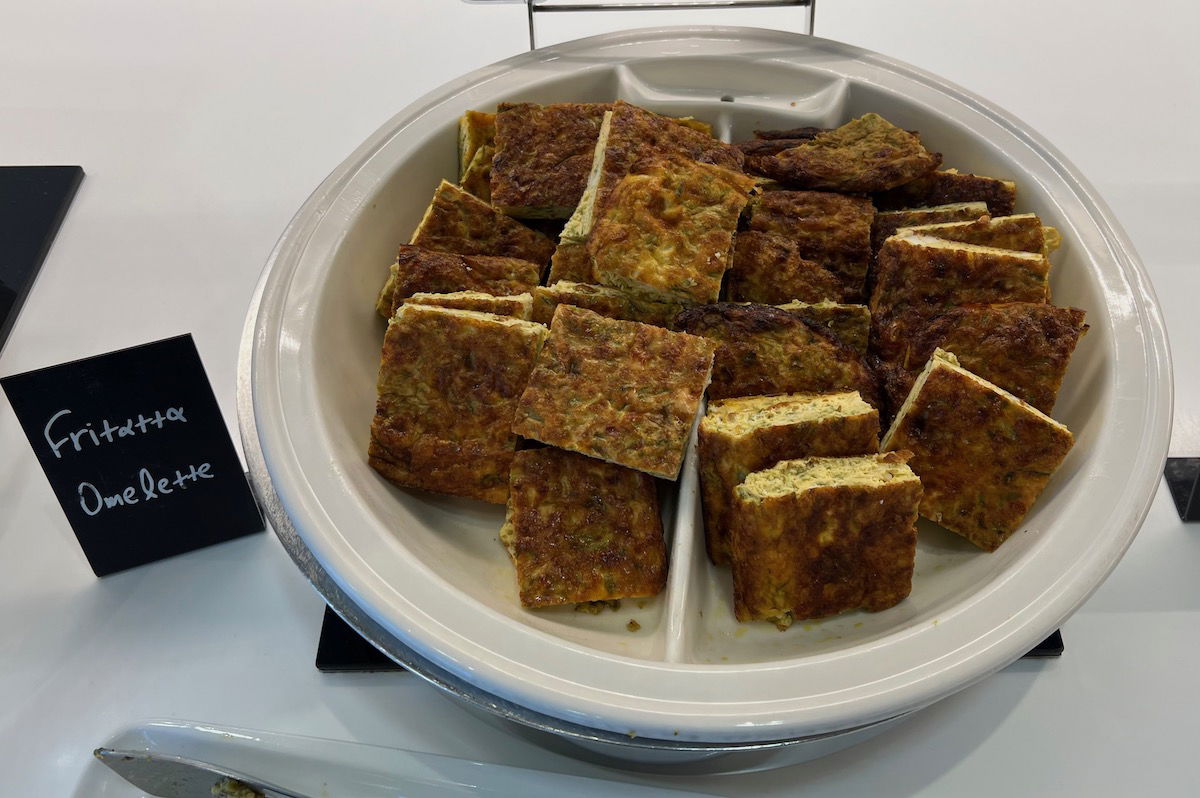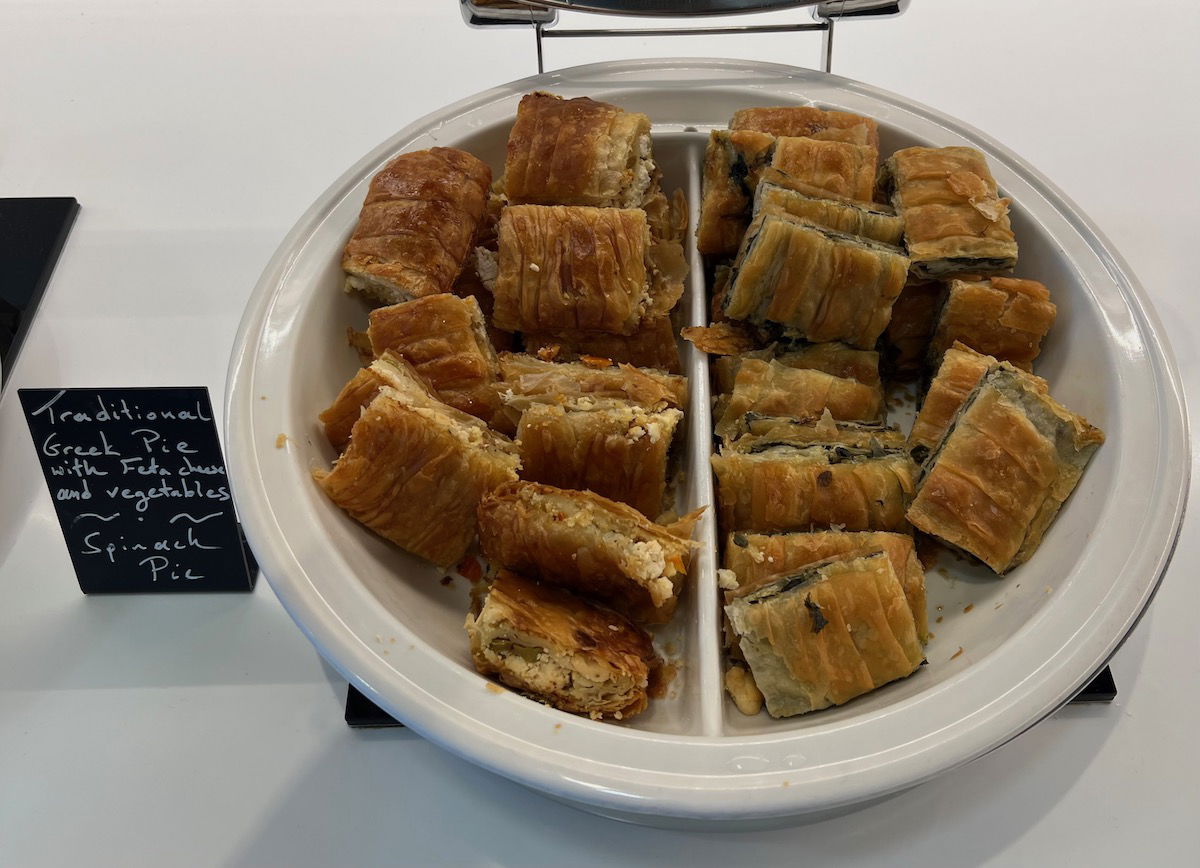 The other buffet mostly had drinks, including a Nespresso machine, filter coffee, tea, a variety of wines, and some liquor.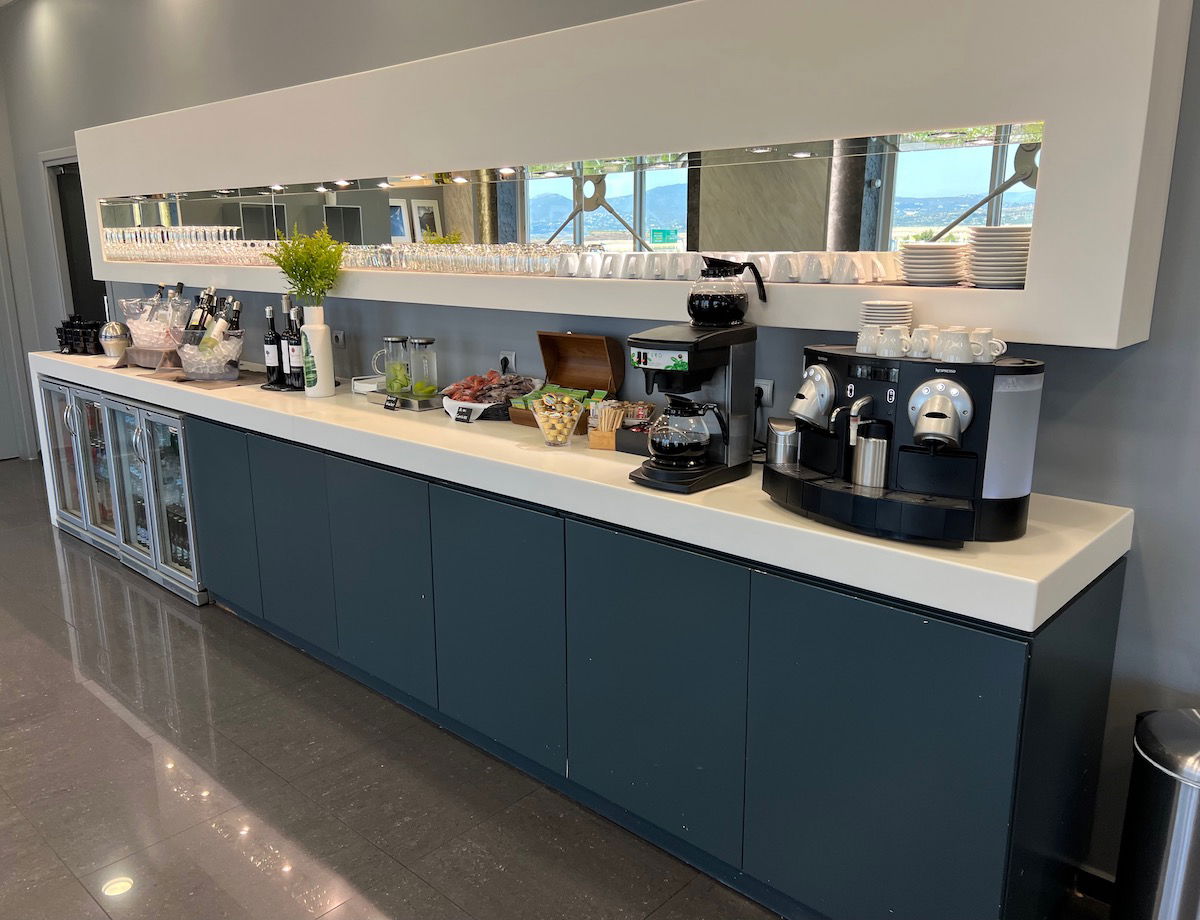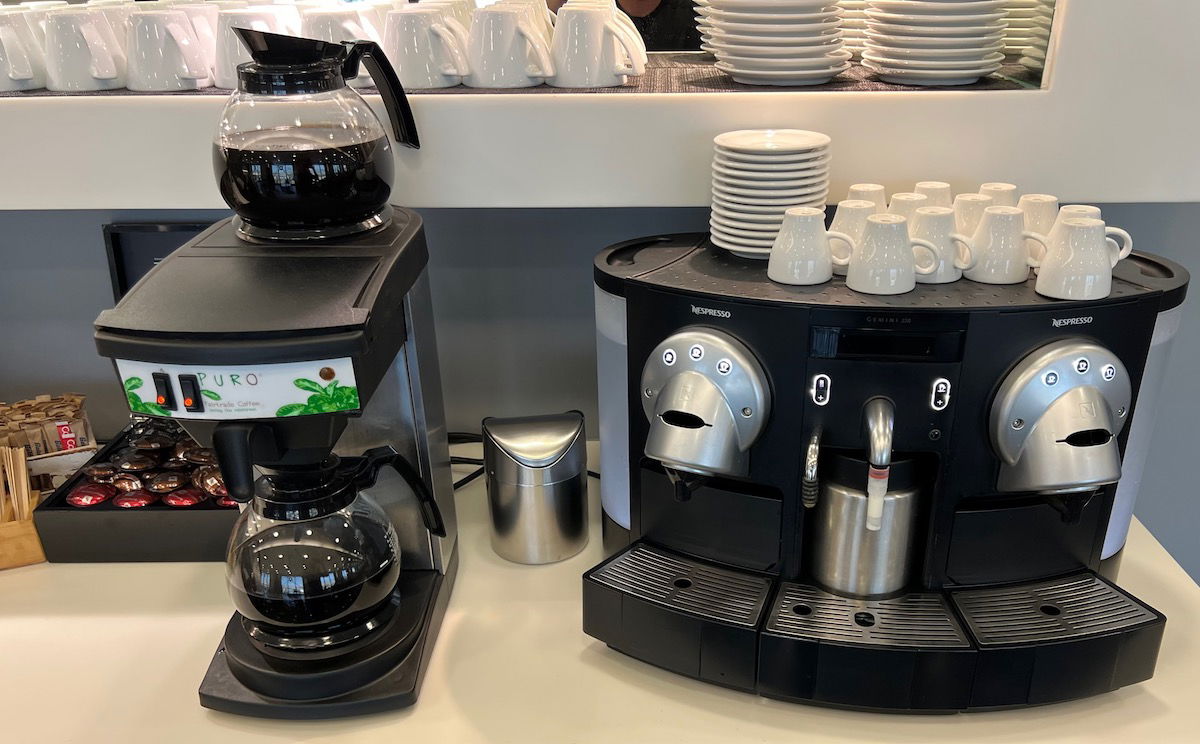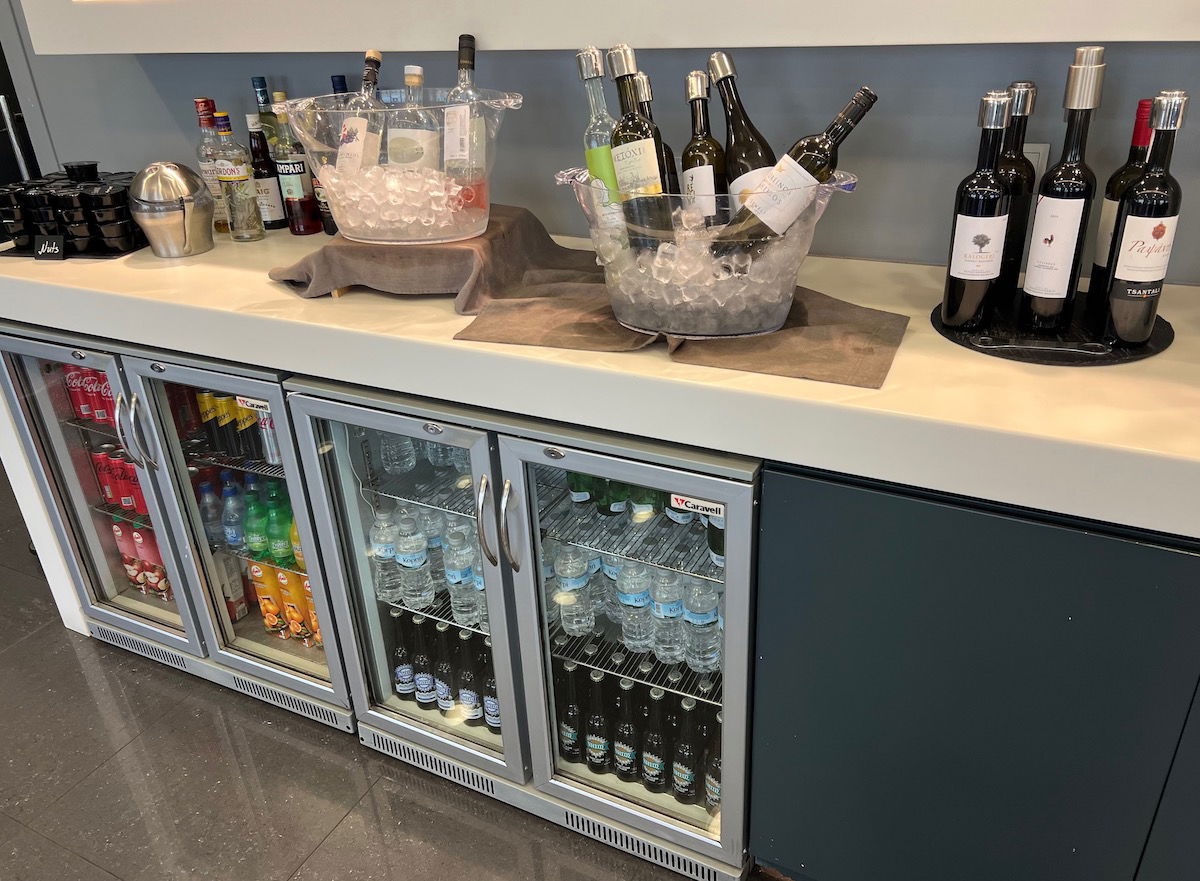 I couldn't get more close-in shots of some of the wine, since one of the people working there starting yelling at me for taking pictures…
Goldair Lounge Athens Airport (ATH) bathrooms
Bathrooms are located in the back of the Goldair Lounge. I felt like there wasn't enough bathroom capacity — for example, the mens bathroom had no urinals, and just one stall. The lounge also doesn't have showers.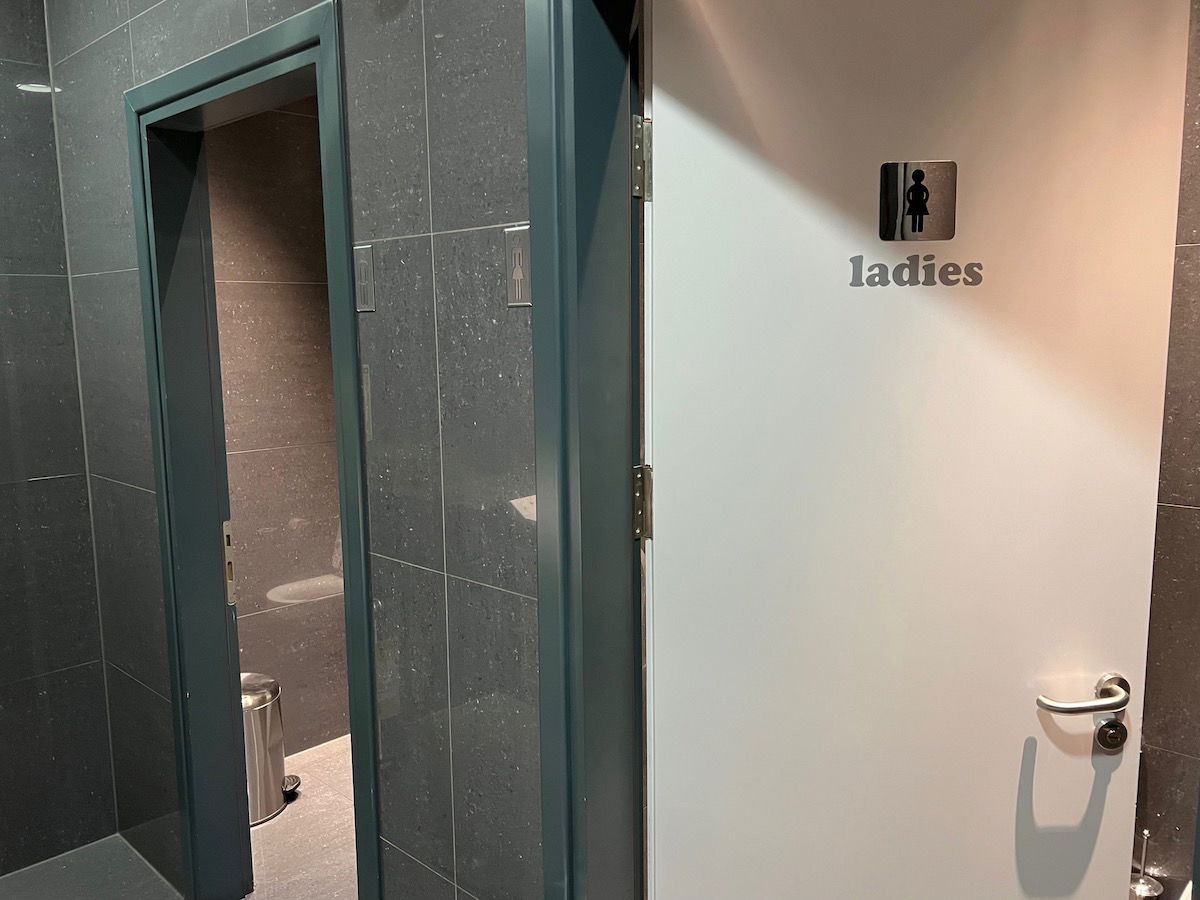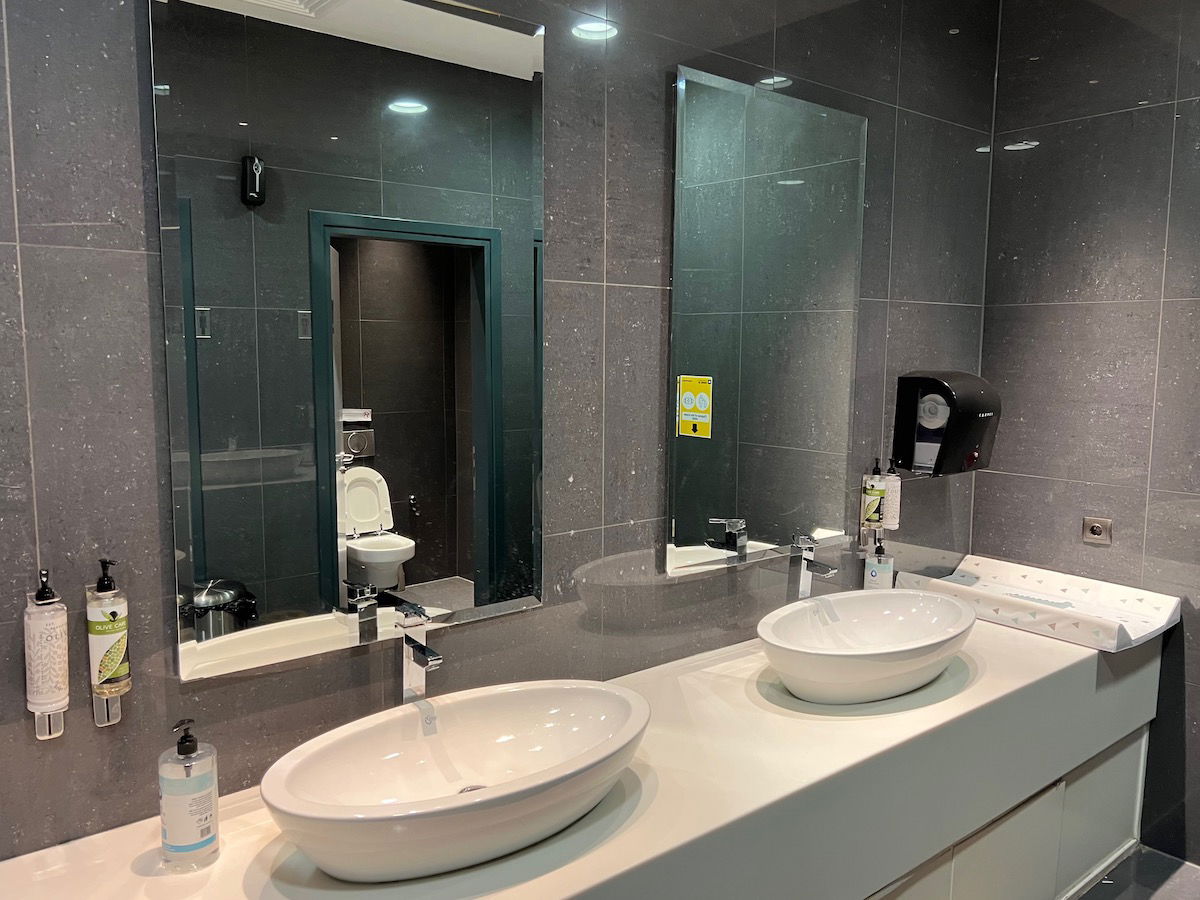 Bottom line
The Goldair Lounge Athens is totally fine and unremarkable, if you ask me. It's furnished nicely enough, and has a pretty decent selection of food and drinks. The lounge is just on the small side, so at some hours of the day the lounge will be packed, and Priority Pass members may even be turned away.
If you've visited the Goldair Lounge Athens, what was your experience like?