EXTRA PERKS AVAILABLE
Enjoy breakfast, upgrades, & more
Want to take advantage of Virtuoso benefits at no extra cost, including a room upgrade, free breakfast, a hotel credit, and more? Contact Ford ([email protected]) for more details. He doesn't charge booking fees, and may even be able to help if you already have a stay booked.
During our recent trip to Sweden, we spent two nights at Grand Hotel Stockholm. This is typically regarded as Stockholm's best hotel, and I was curious to check it out. Last summer I reviewed Bank Hotel Stockholm, which is a Small Luxury Hotels of the World (SLH) property that's bookable with World of Hyatt points.
I was curious to see if this hotel lived up to the hype.
Booking Grand Hotel Stockholm
Grand Hotel Stockholm is an independent hotel (it used to be an InterContinental, but not anymore). The hotel does belong to Leading Hotels of the World (LHW), but that's more of a marketing organization than a hotel management company. The best way to book Grand Hotel Stockholm is through a travel advisor affiliated with Virtuoso. You'll pay the same as the best flexible rate available through the hotel, and you'll receive the following additional perks:
Upgrade on arrival, subject to availability
Continental breakfast for two guests
$100 equivalent food & beverage credit to be utilized during stay
Early check-in & late check-out, subject to availability
Ford booked our stay through Virtuoso, and the rate was ~$400 per night. While not cheap, I thought that wasn't unreasonable for summer (especially a summer like this), which is obviously peak season in Stockholm. Hotels like the Sheraton were going for ~$250 per night (and don't have nearly as good of a location).
If you want help with a Virtuoso booking, you can reach Ford at [email protected], and he'd be happy to help.
Grand Hotel Stockholm location
The 273-room Grand Hotel Stockholm has an ideal location. It's located right on the waterfront, in the center of the action, overlooking the Royal Palace and Gamla Stan. So whether you're looking to sightsee, shop, or dine, you can get to most places by foot from Grand Hotel.
If you're flying into or out of Stockholm Arlanda Airport (ARN), it's roughly a 35-minute drive to the airport (taxis are fixed rate and cost ~$65, or you can take an Uber for closer to ~$50). Otherwise the hotel is about one kilometer from the Arlanda Express station, which offers a direct train connection to the airport.
Grand Hotel Stockholm lobby & check-in
Grand Hotel Stockholm is one of those beautiful, historic, well maintained, European hotels. The hotel dates back all the way to 1874, but all the interiors have been renovated so that you get a sense of the history while still feeling like you're in a luxurious property.
The lobby lives up to the "grand" name, and is quite large.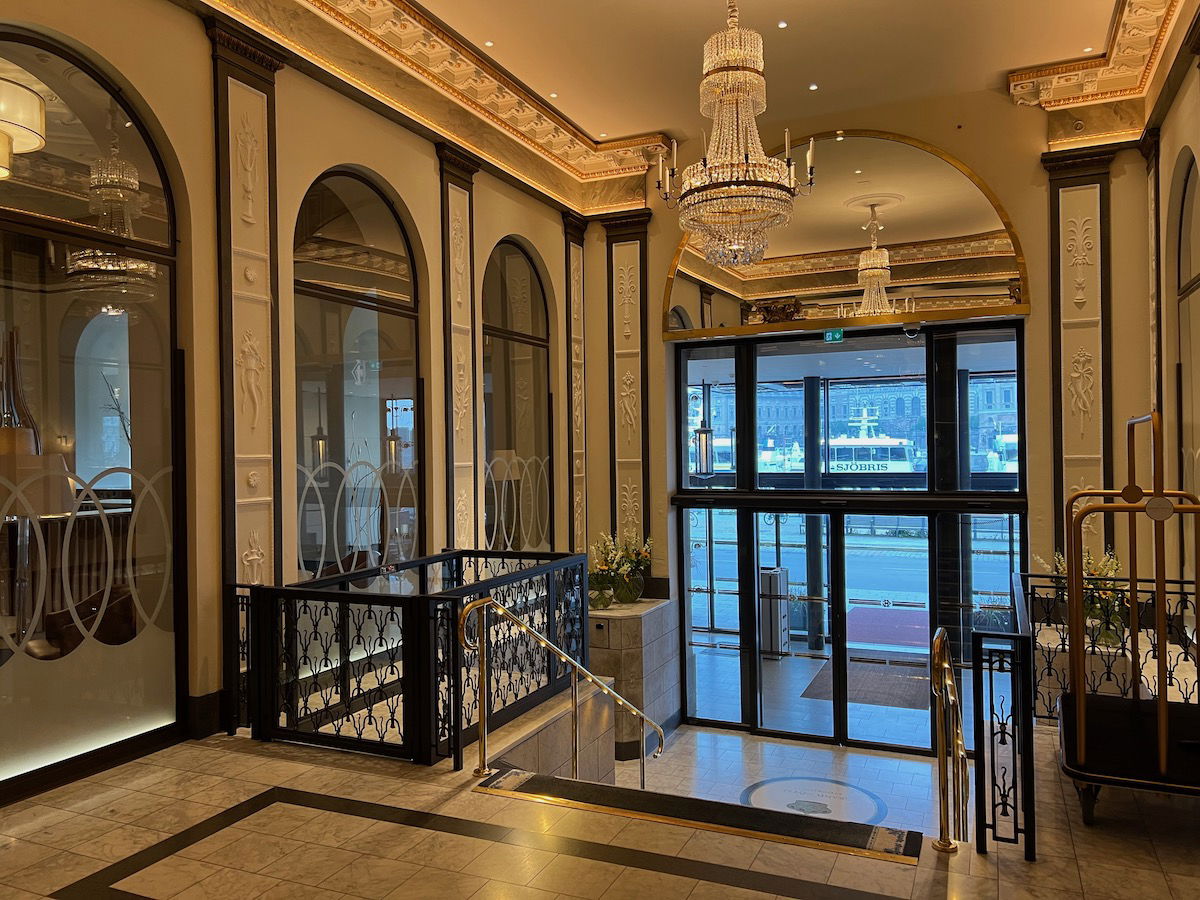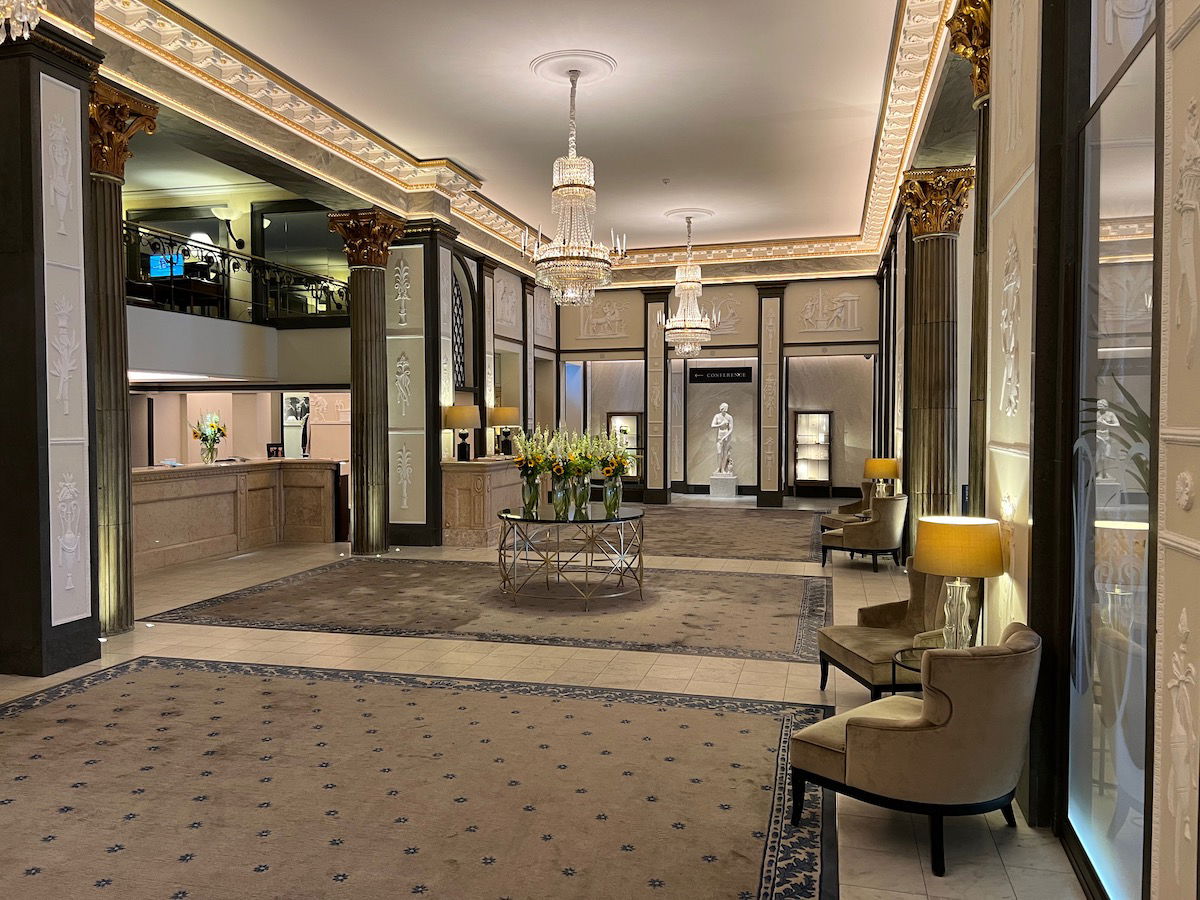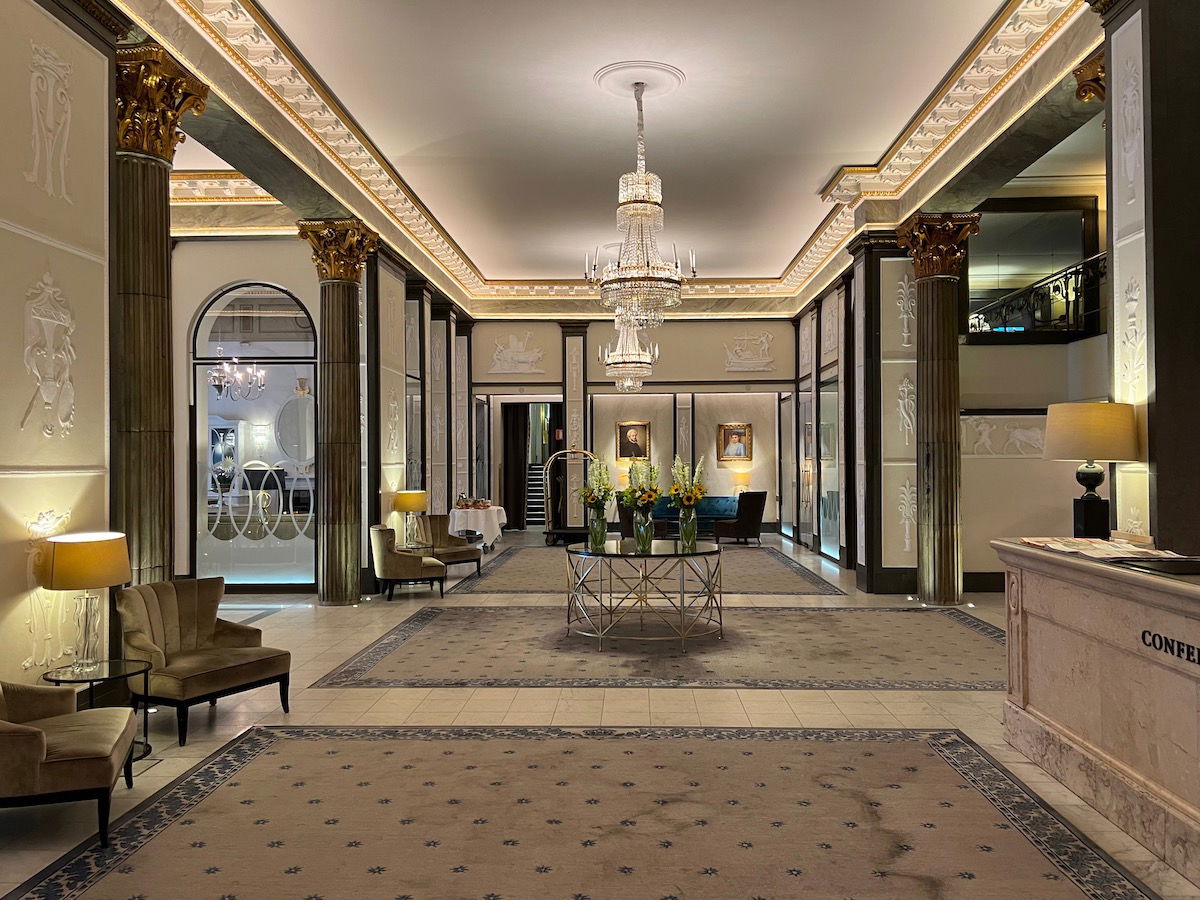 The check-in process was friendly but not particularly quick. The reception desk had quite a queue, and it took around 10 minutes before we were helped. Fortunately the actual check-in process was quick, and within five minutes we had been assigned our room.
The front desk agent reminded us of all of the Virtuoso amenities, and said we had been upgraded to a water view room.
Just a couple more notes about the lobby area — there was a business center one level up from the lobby, which guests could use.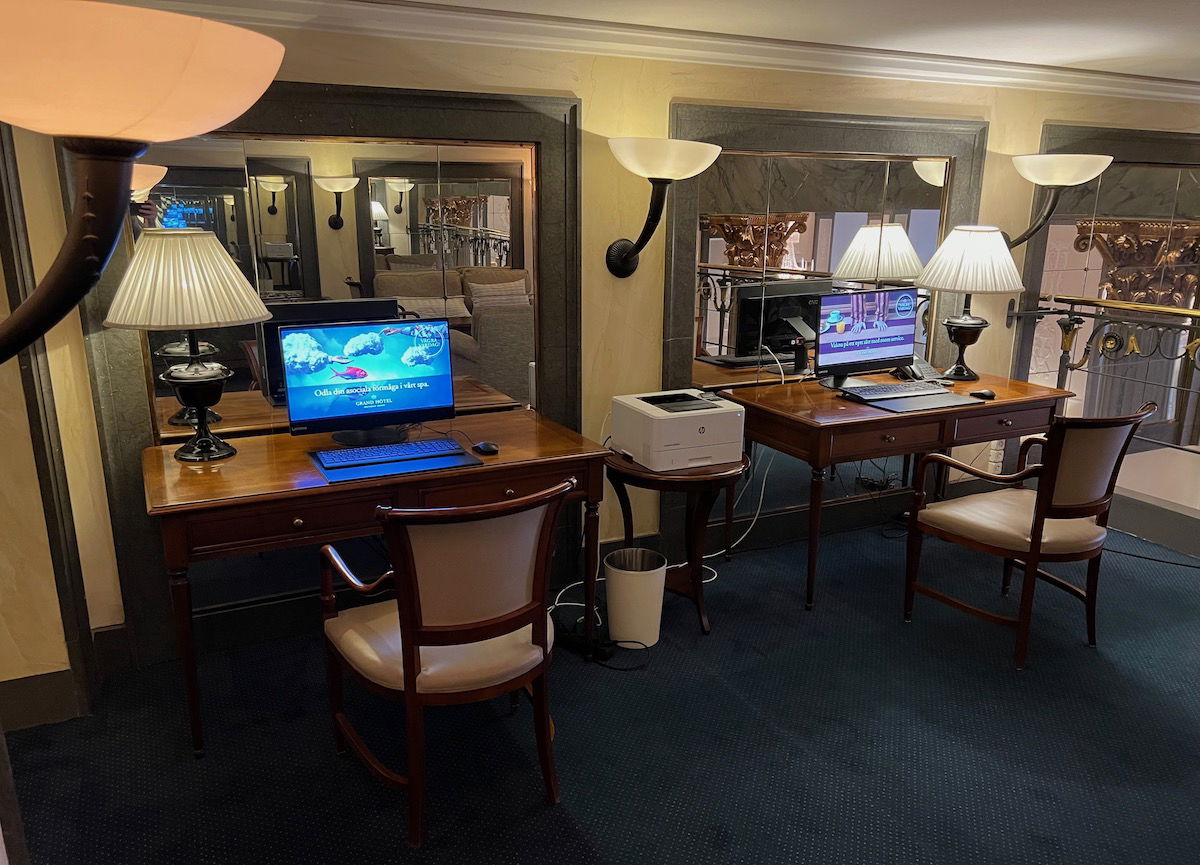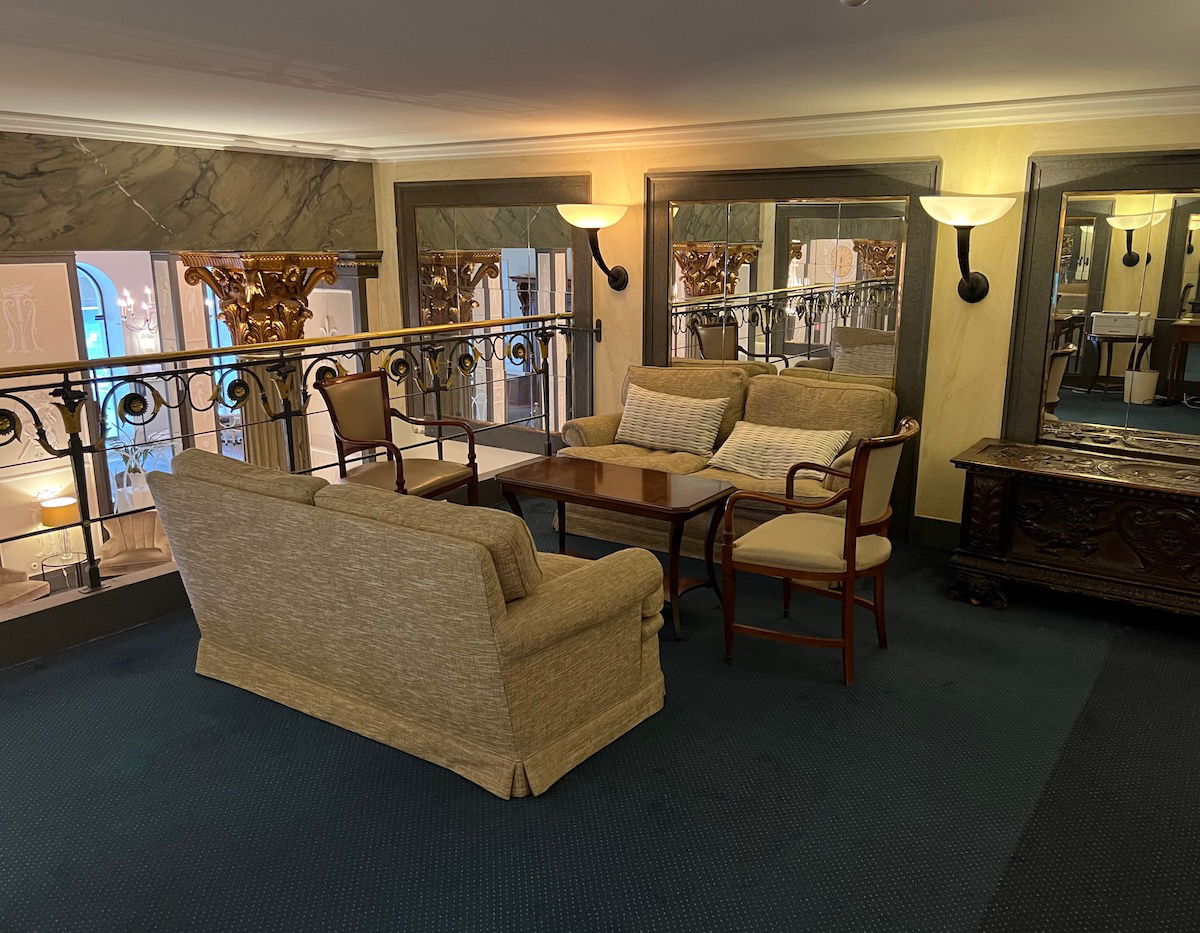 Beyond that, in the mornings there was complimentary coffee, yogurt, fruit, and croissants, in the lobby. That's a nice touch, especially since it was available well before breakfast started.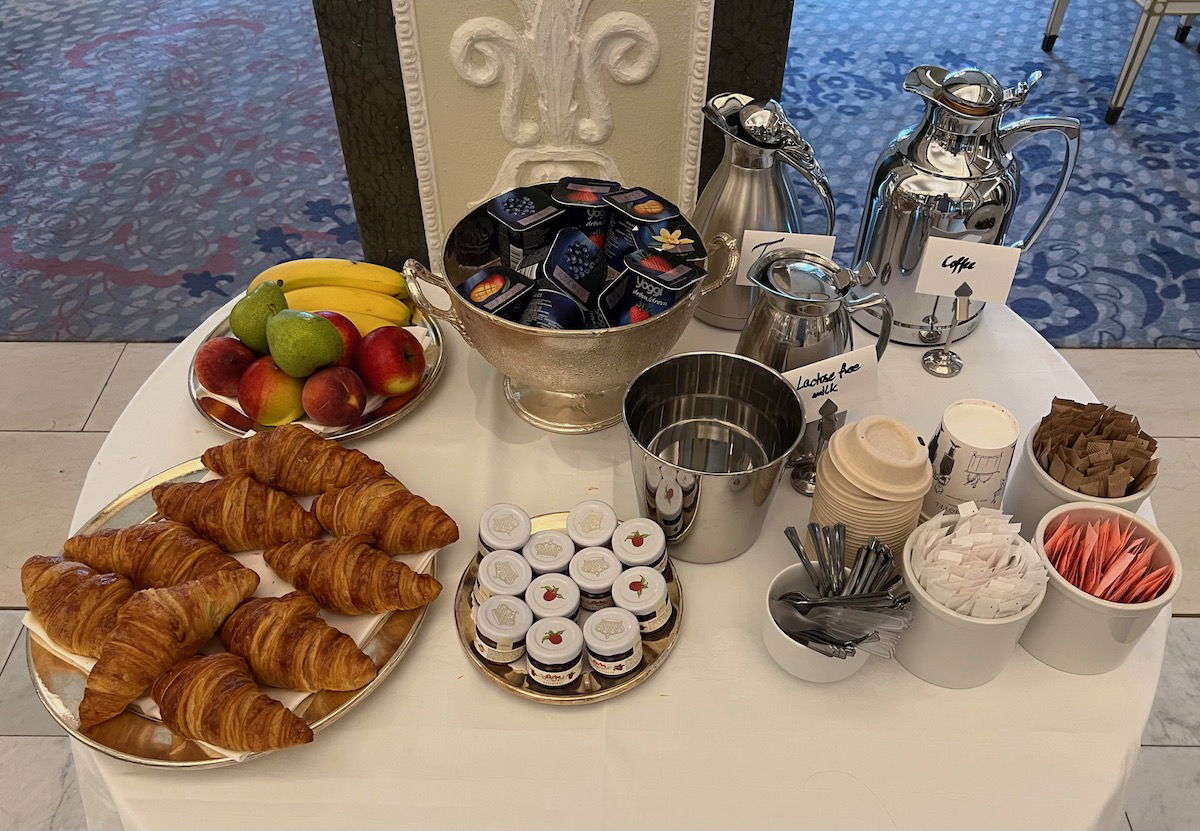 Grand Hotel Stockholm deluxe water view room
We were assigned room 246, a deluxe water view room. The second floor could be accessed either via elevators or stairs.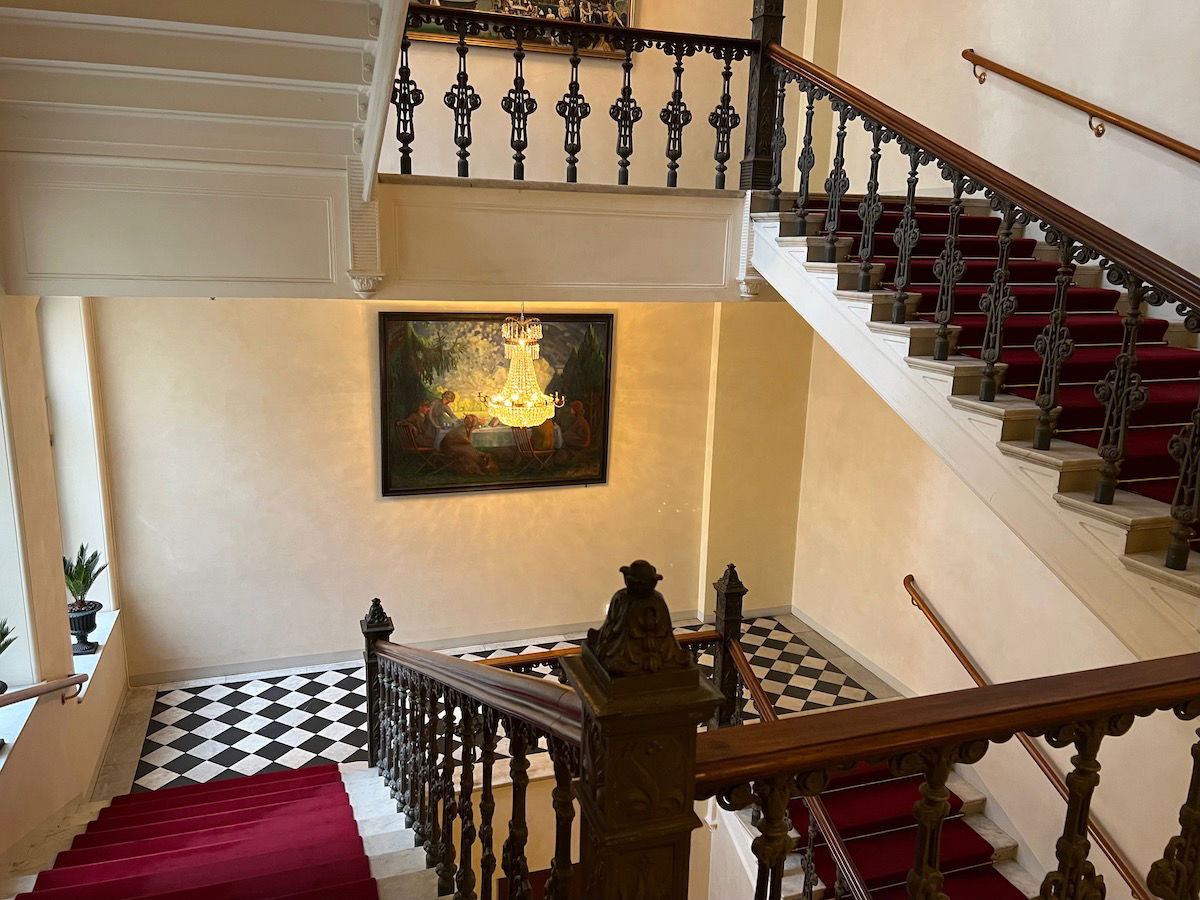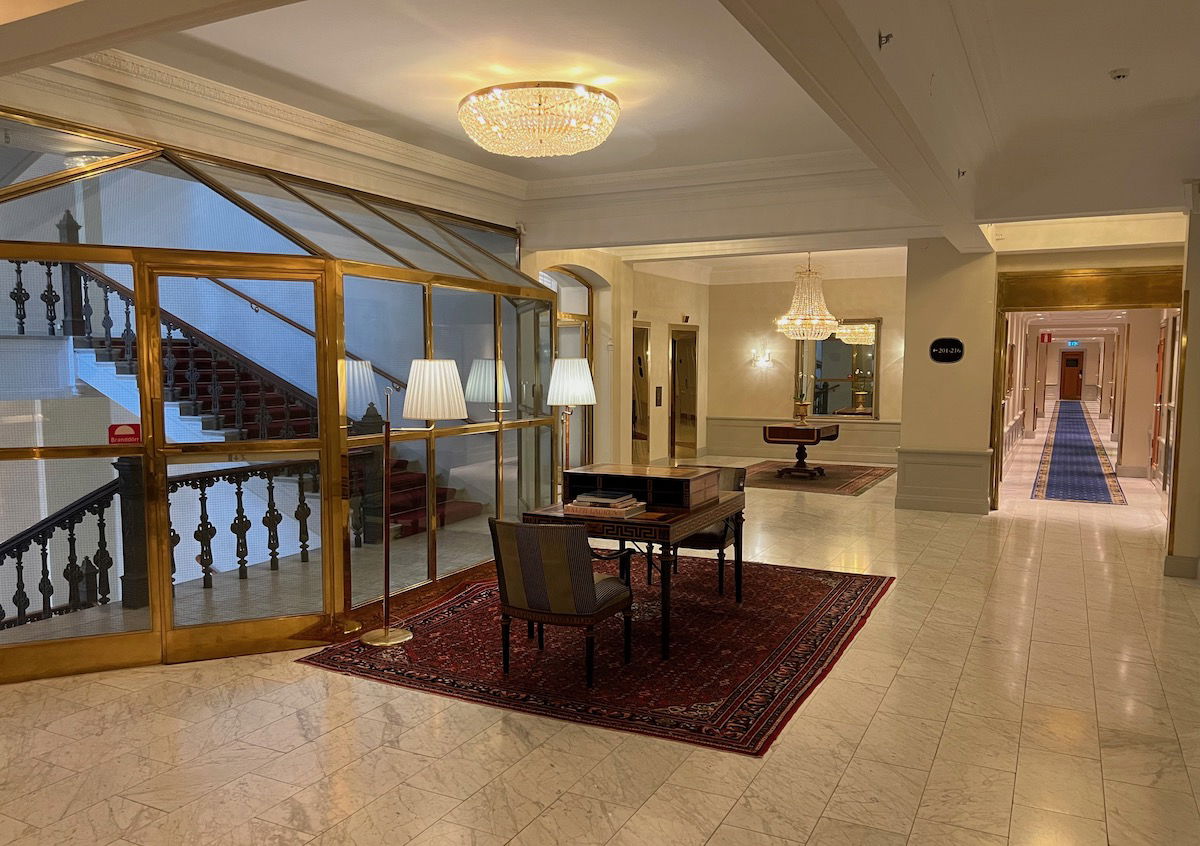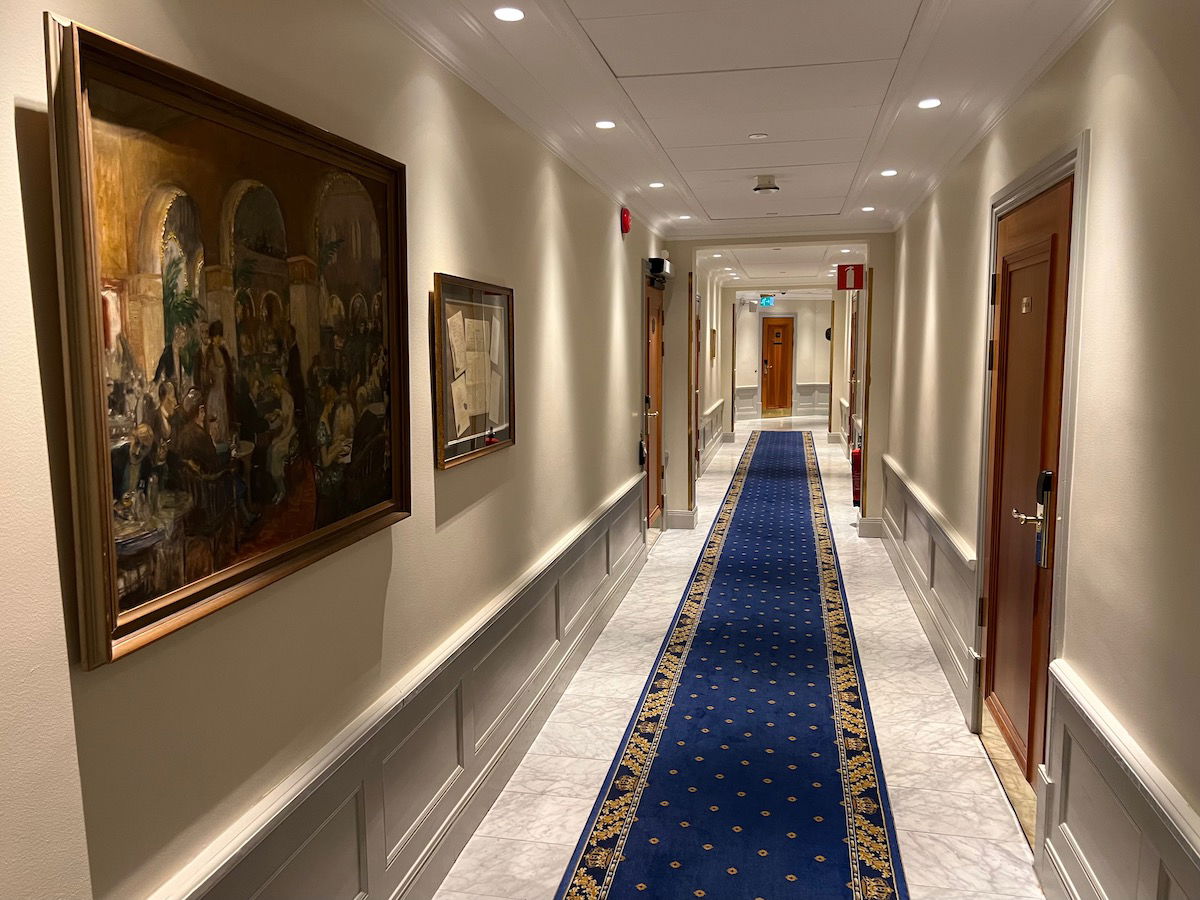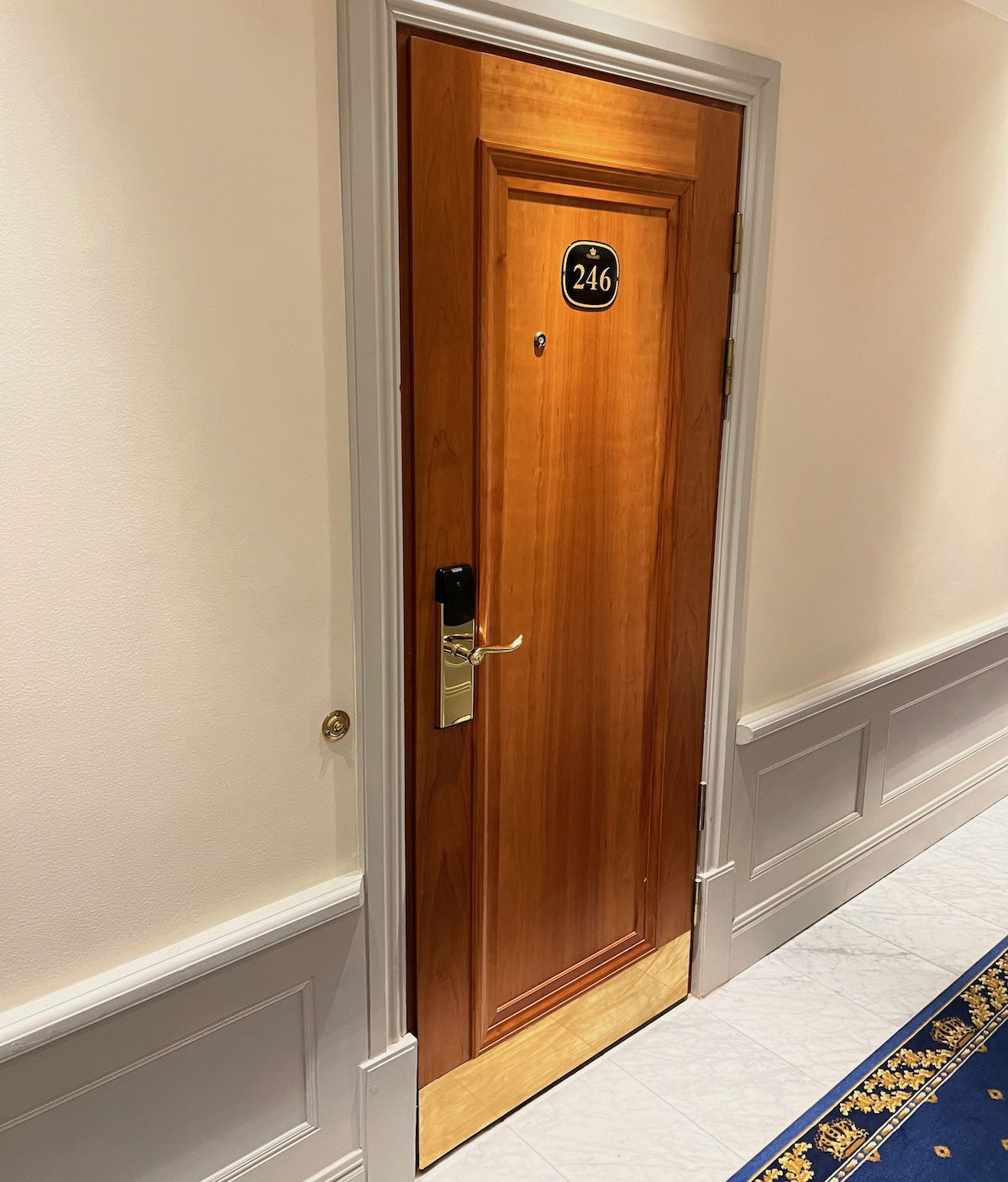 Our room was a good size for Sweden. There was an entryway with a closet to the left and the rest of the room straight ahead.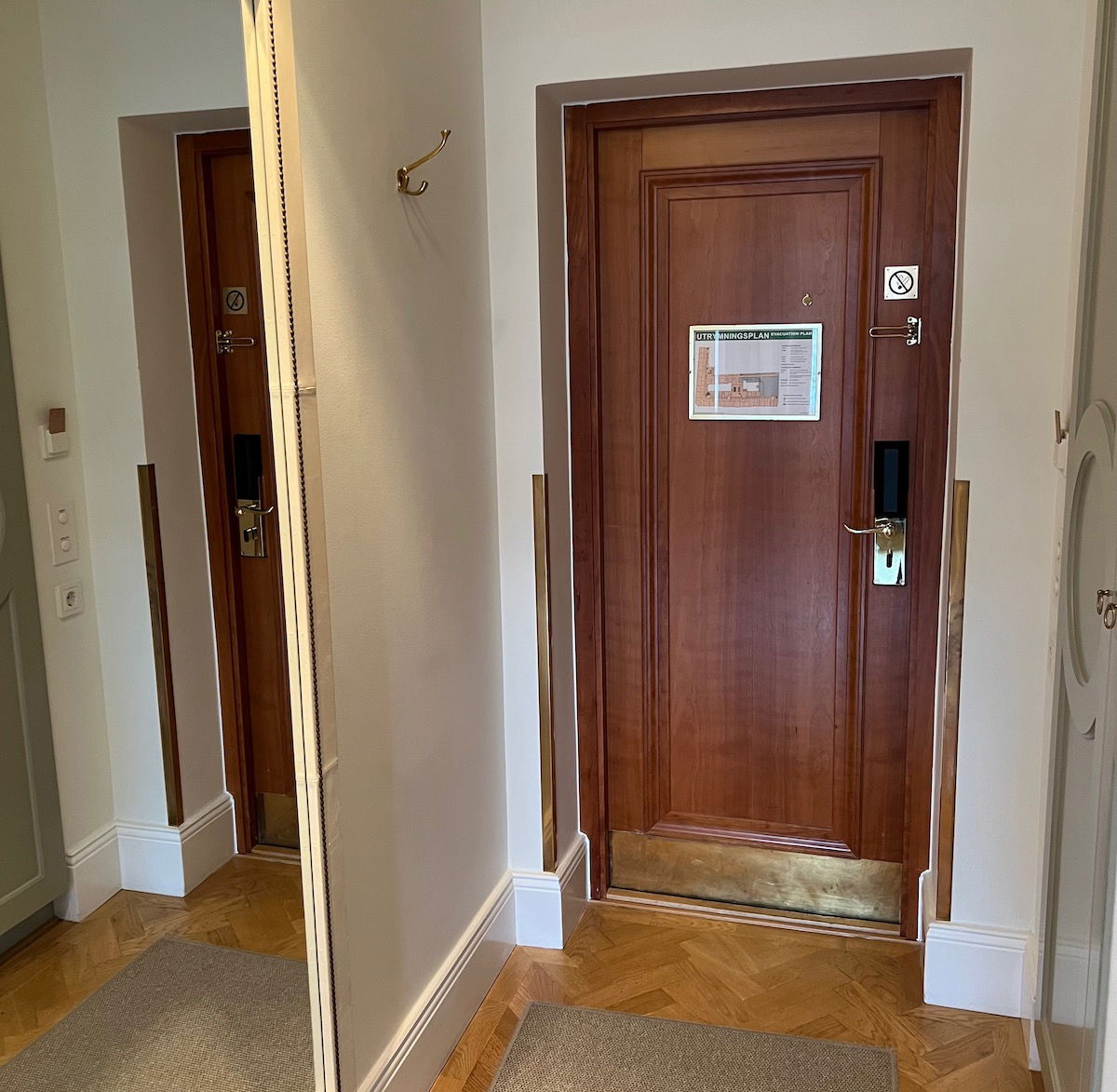 The room had a king size bed (which was on the hard side), a desk, a chair with an ottoman, and a wall-mounted TV. The room felt luxurious, though I can't help but think that the bedding made the room feel significantly older.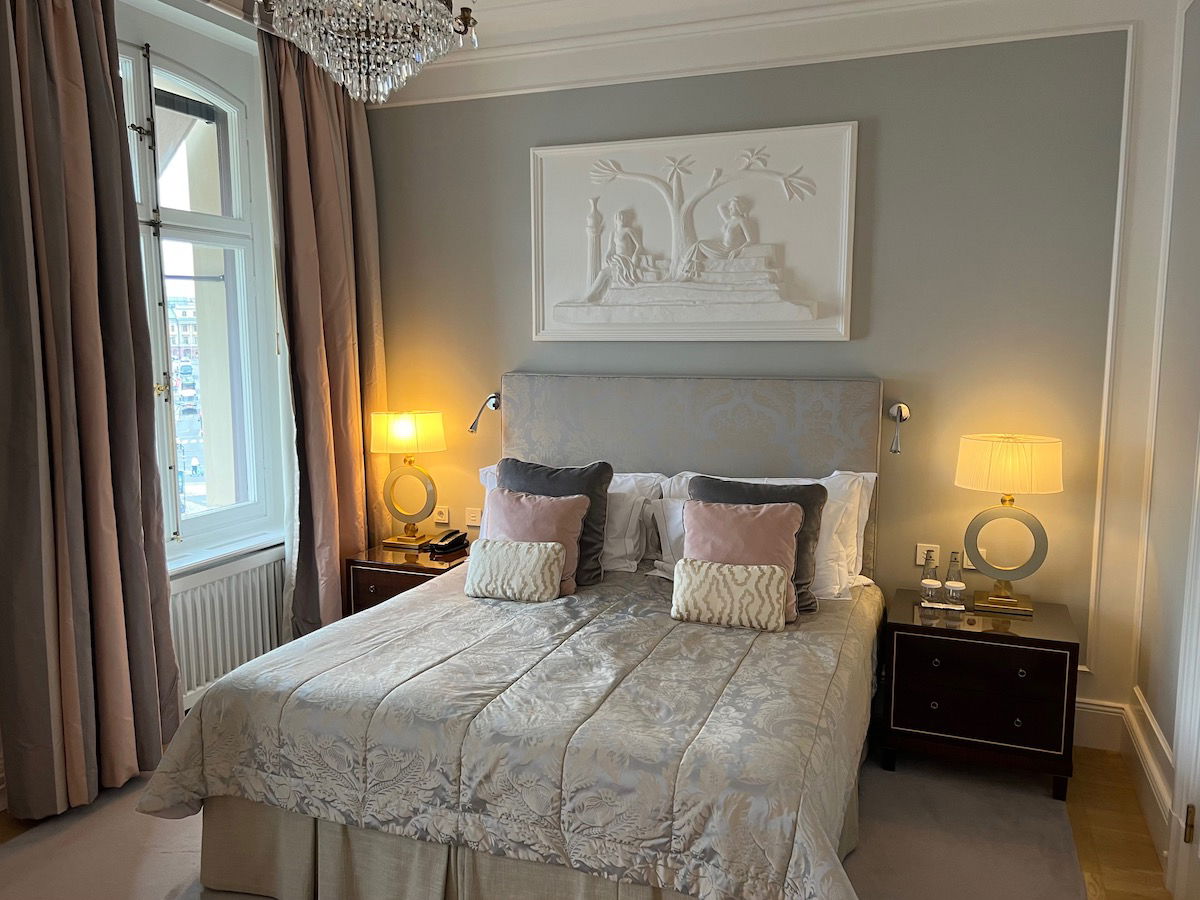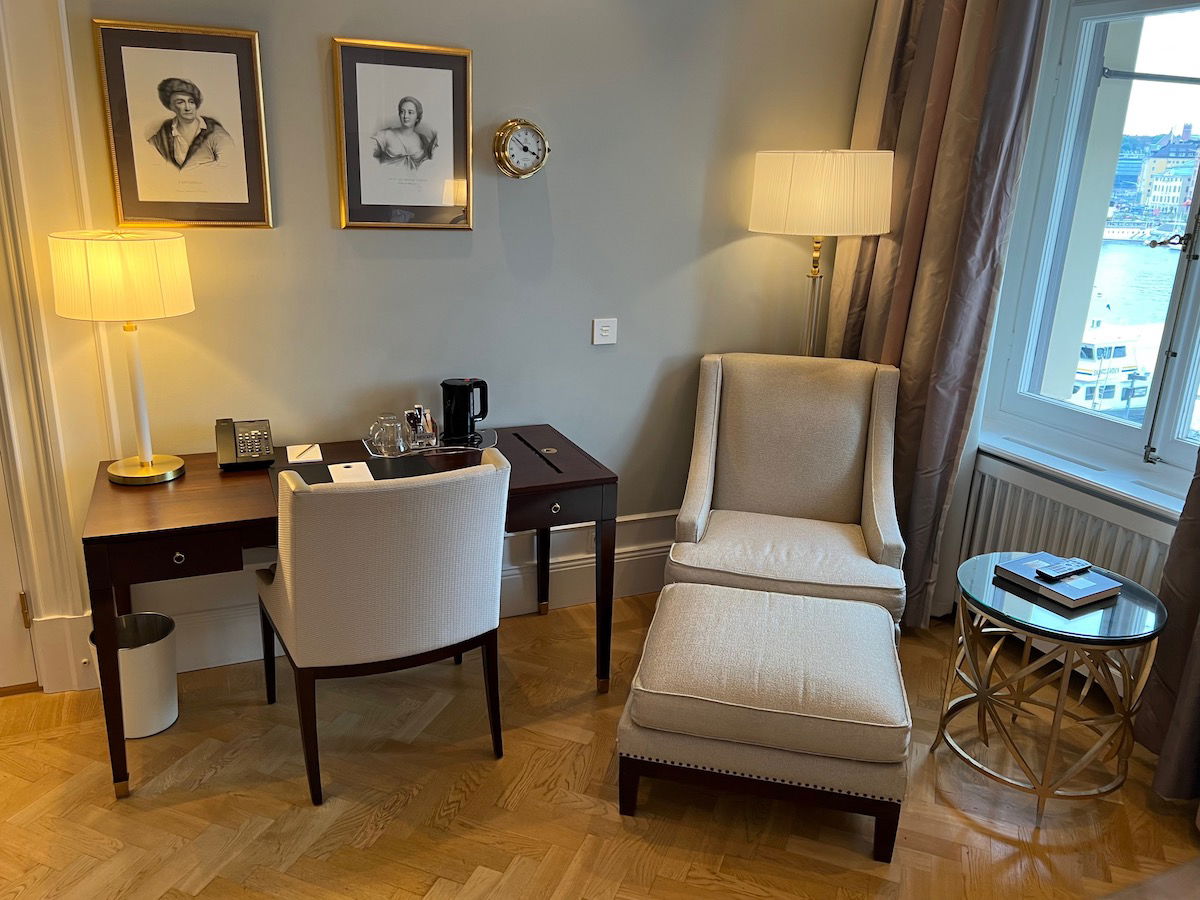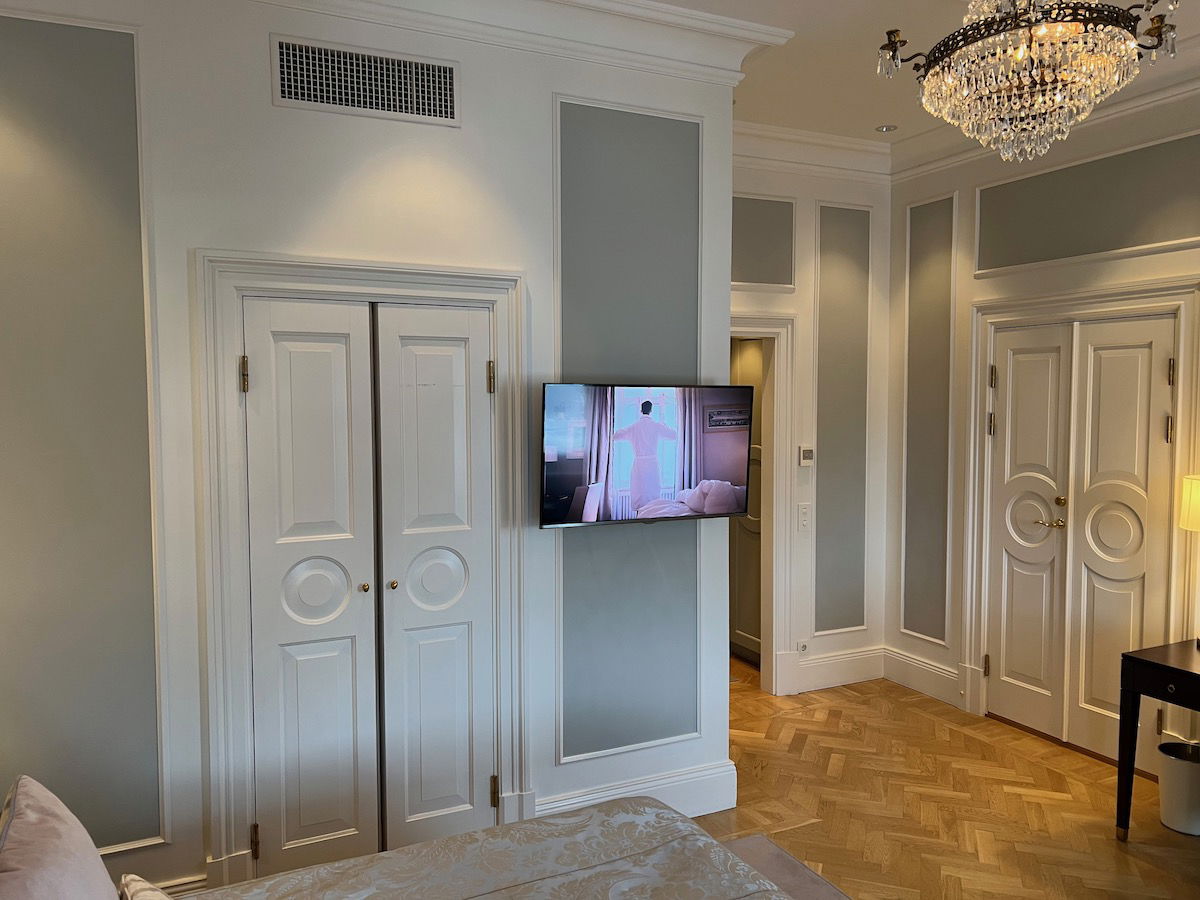 Back near the entrance was the minibar.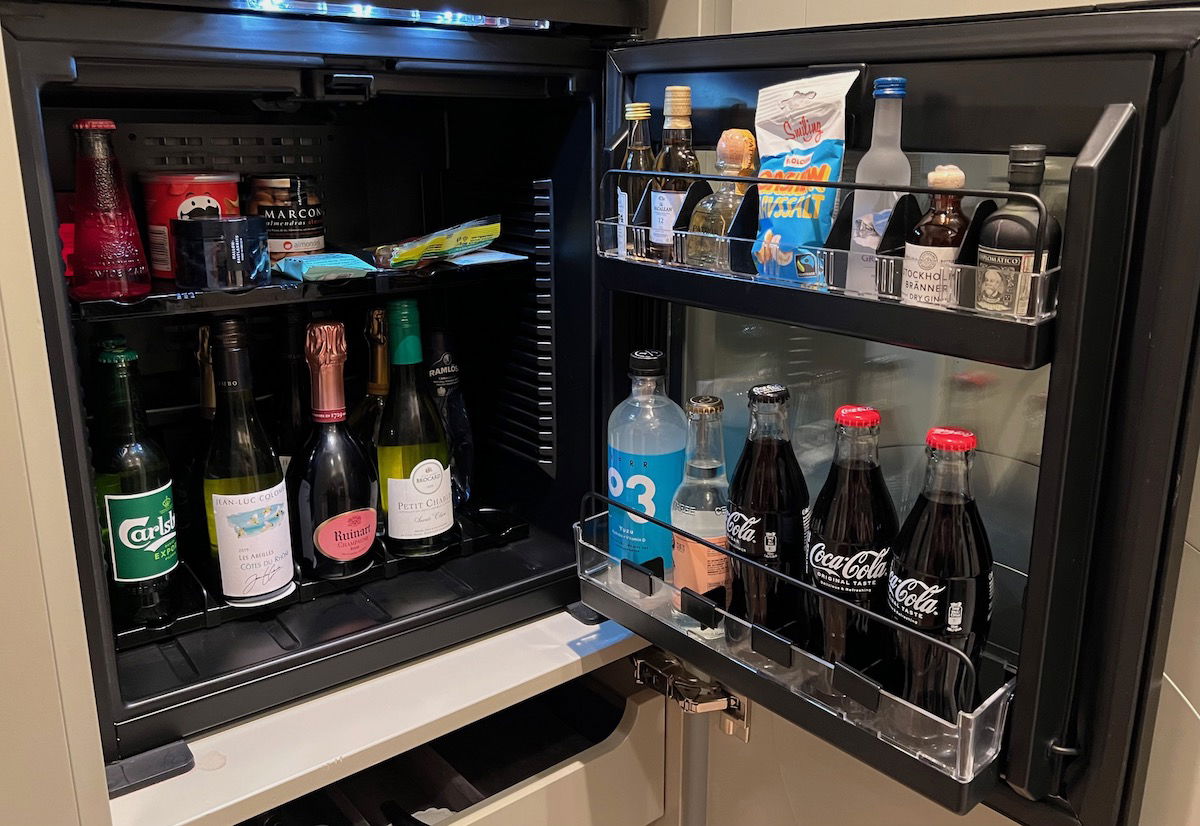 There was no coffee machine, though there was a kettle with instant coffee. As a coffee lover I wasn't a fan of that, though to the hotel's credit, there was complimentary coffee in the lobby in the mornings.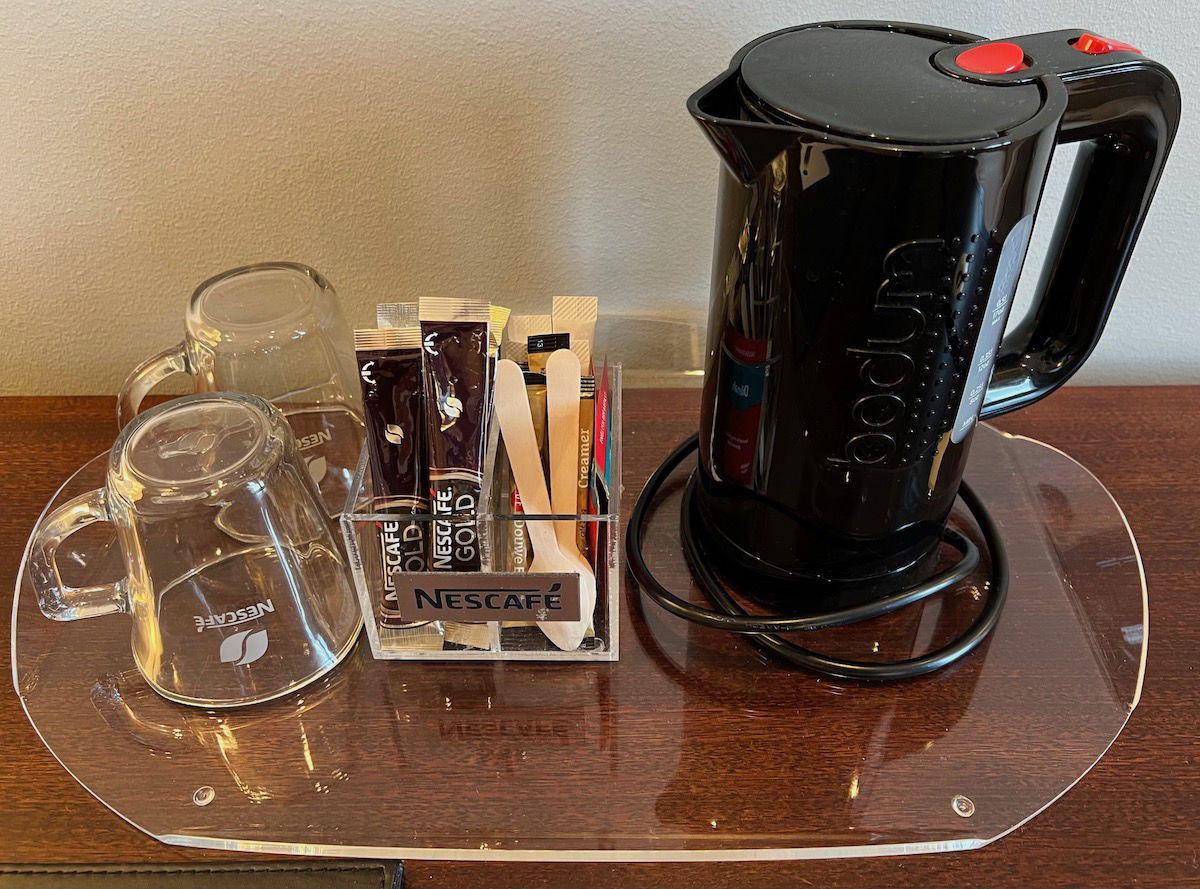 The room boasted great views of the waterfront.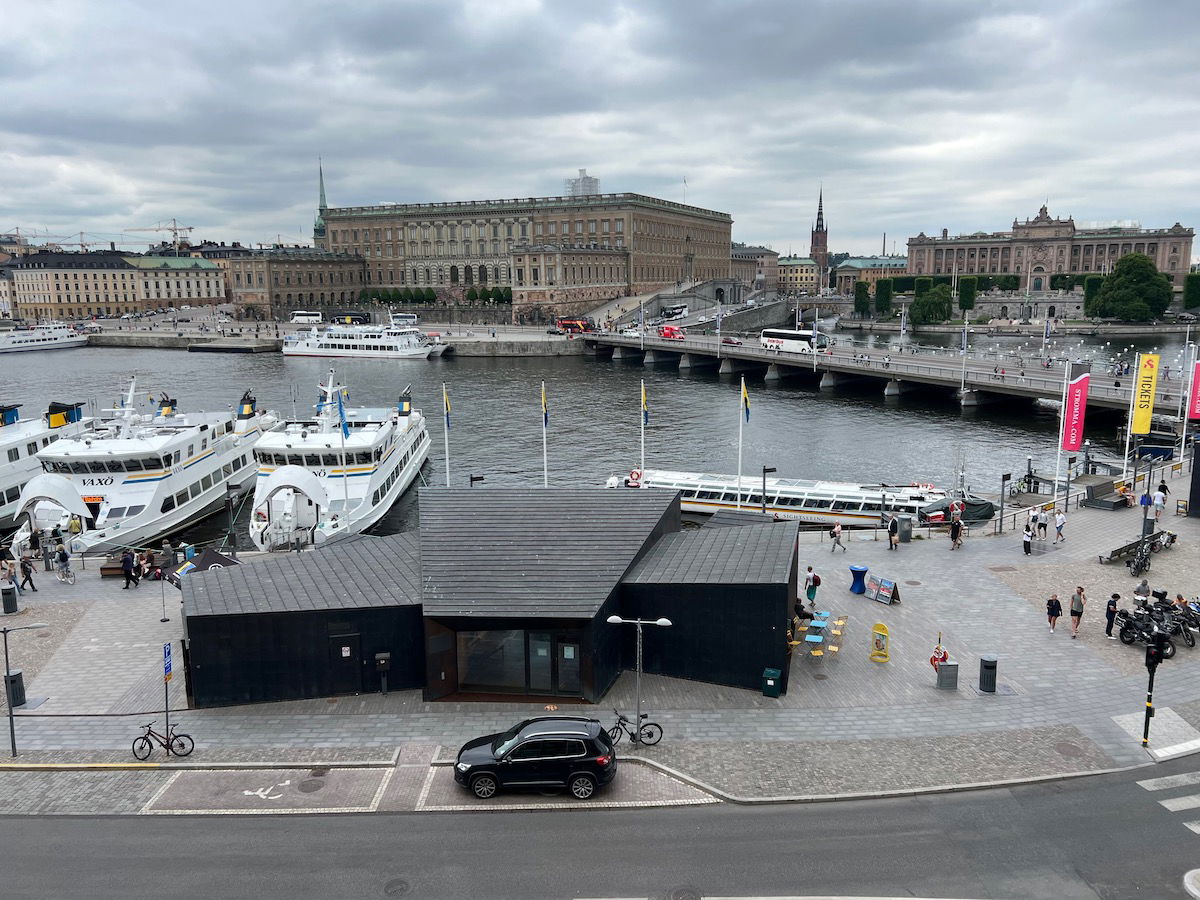 The bathroom was quite large for a non-suite, and had double sinks, a soaking tub, a walk-in shower, and a toilet.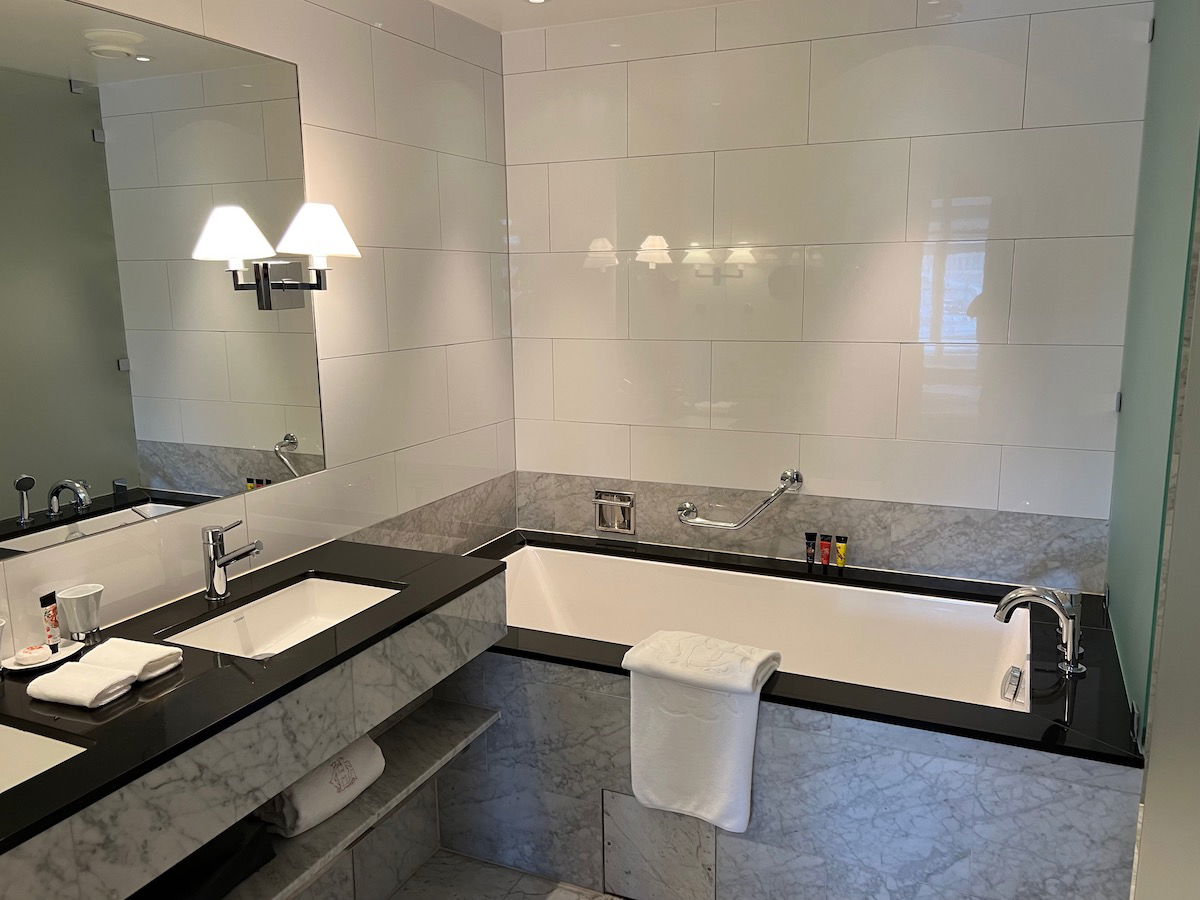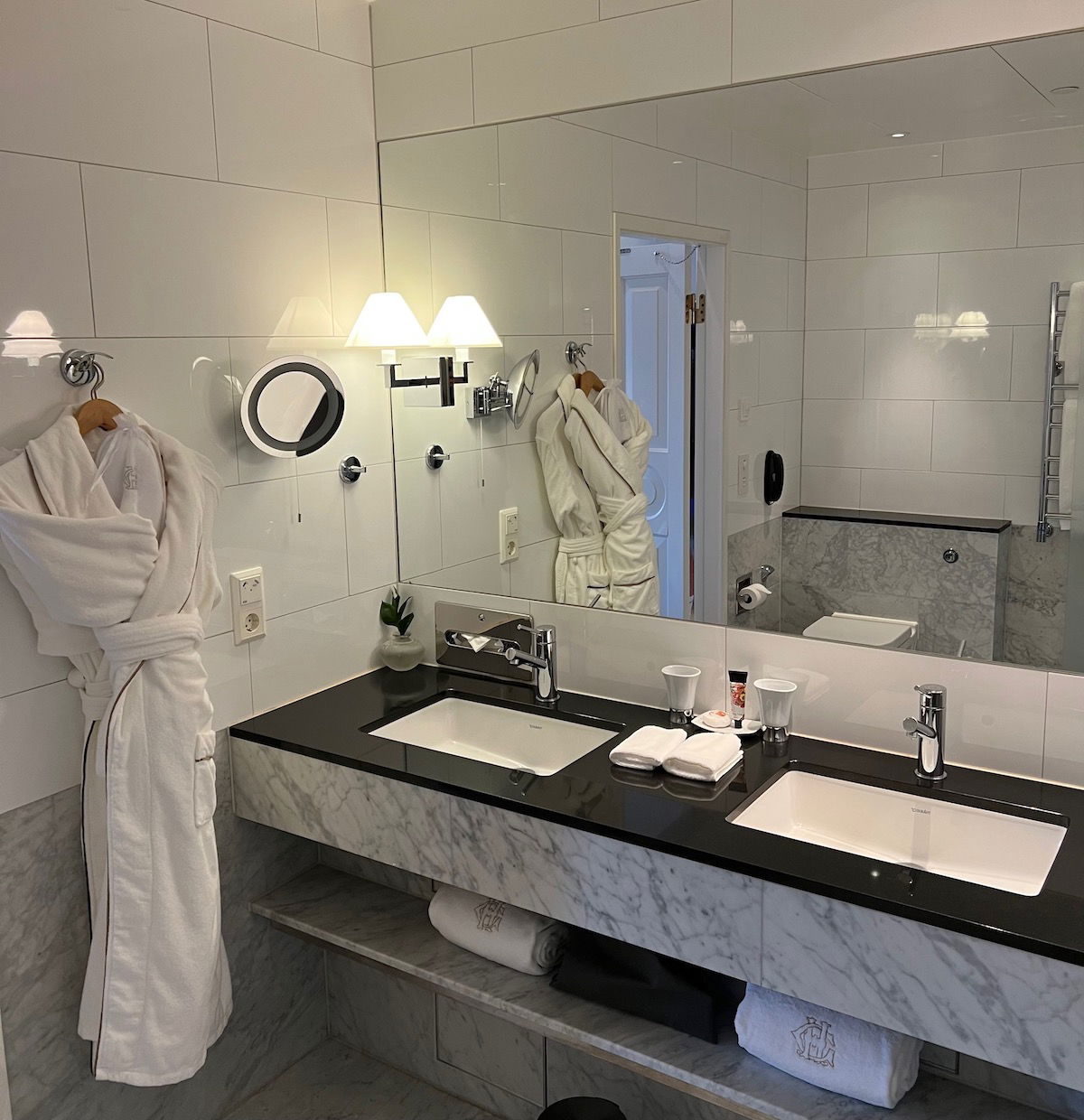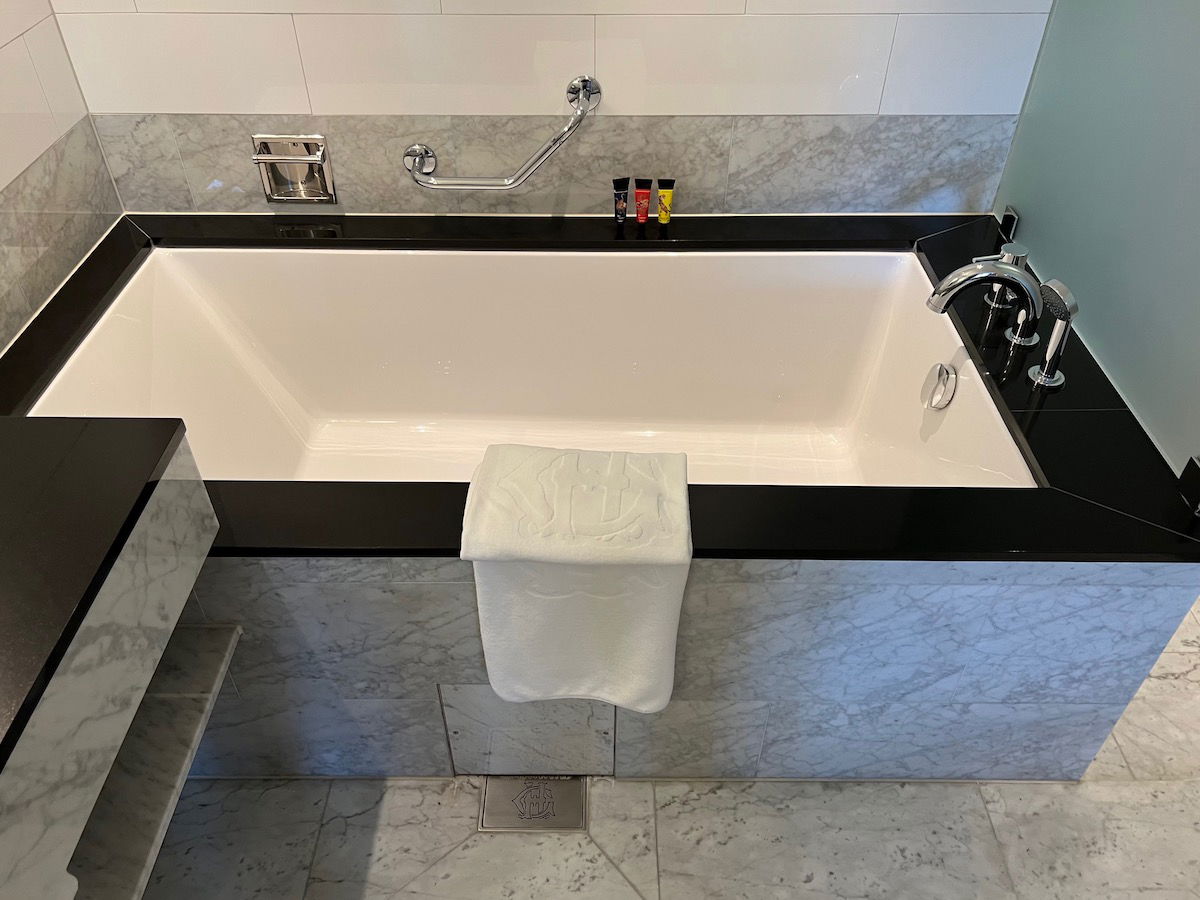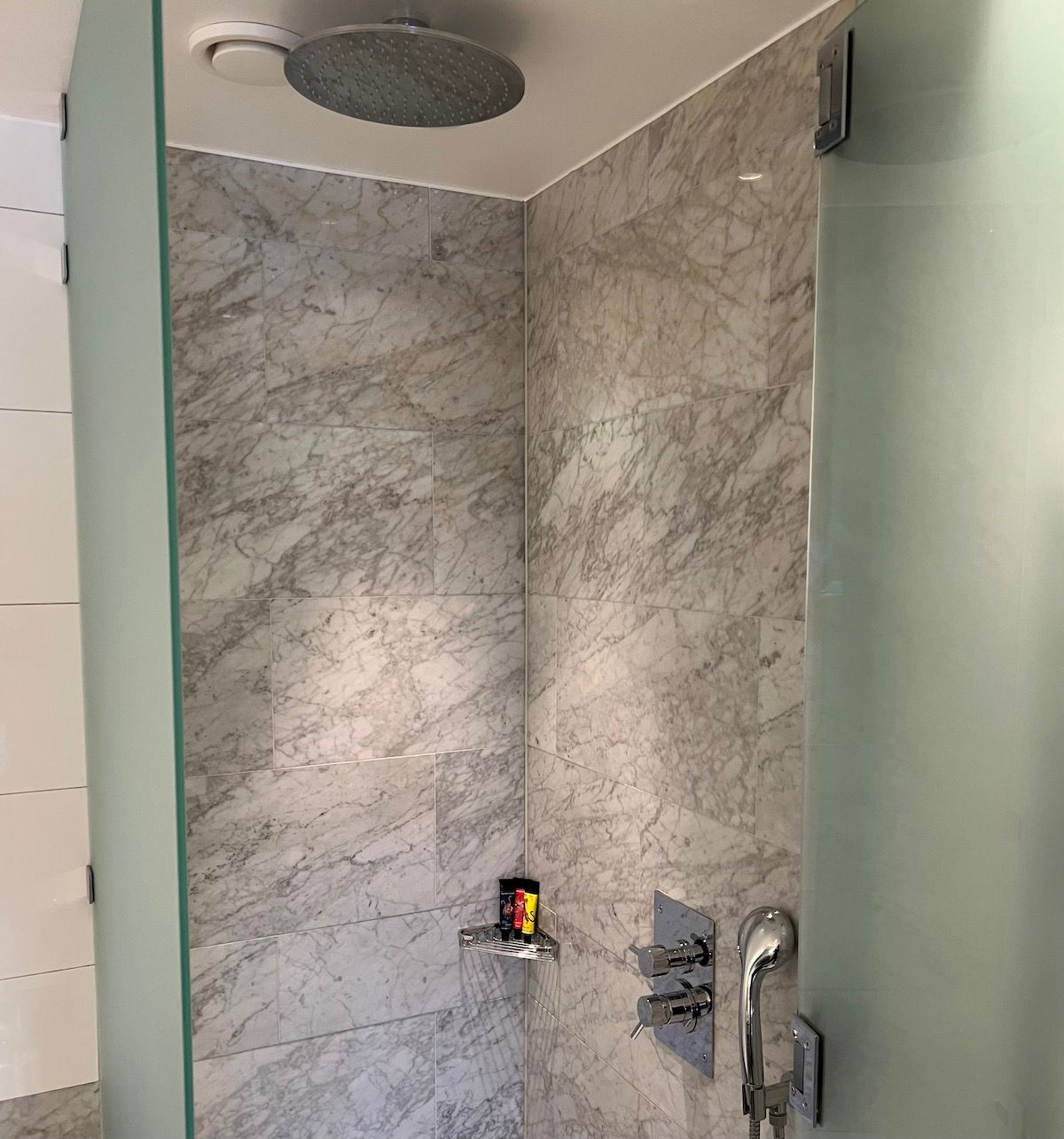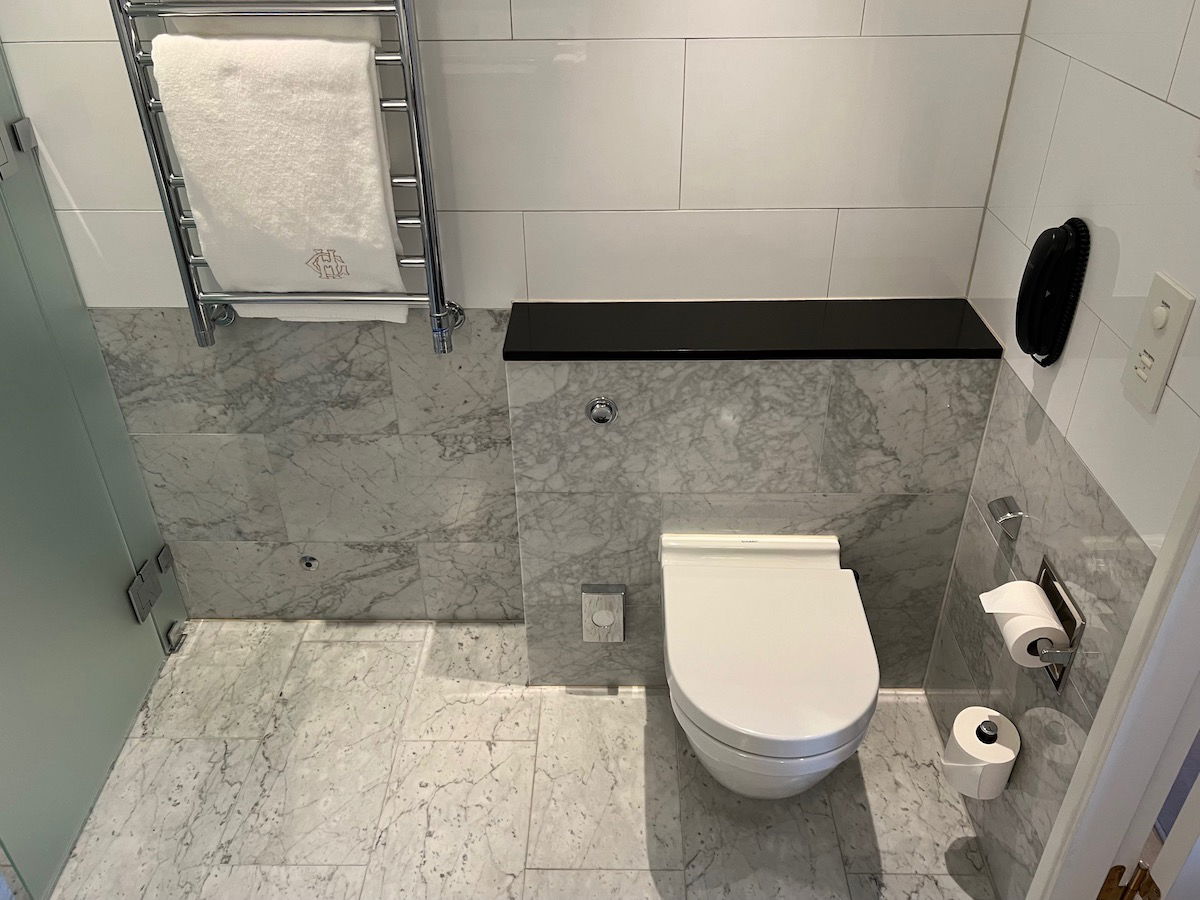 Toiletries were in cool tubes, and I appreciated that there was a kit with all kinds of essentials, which you'd otherwise often have to call down to request.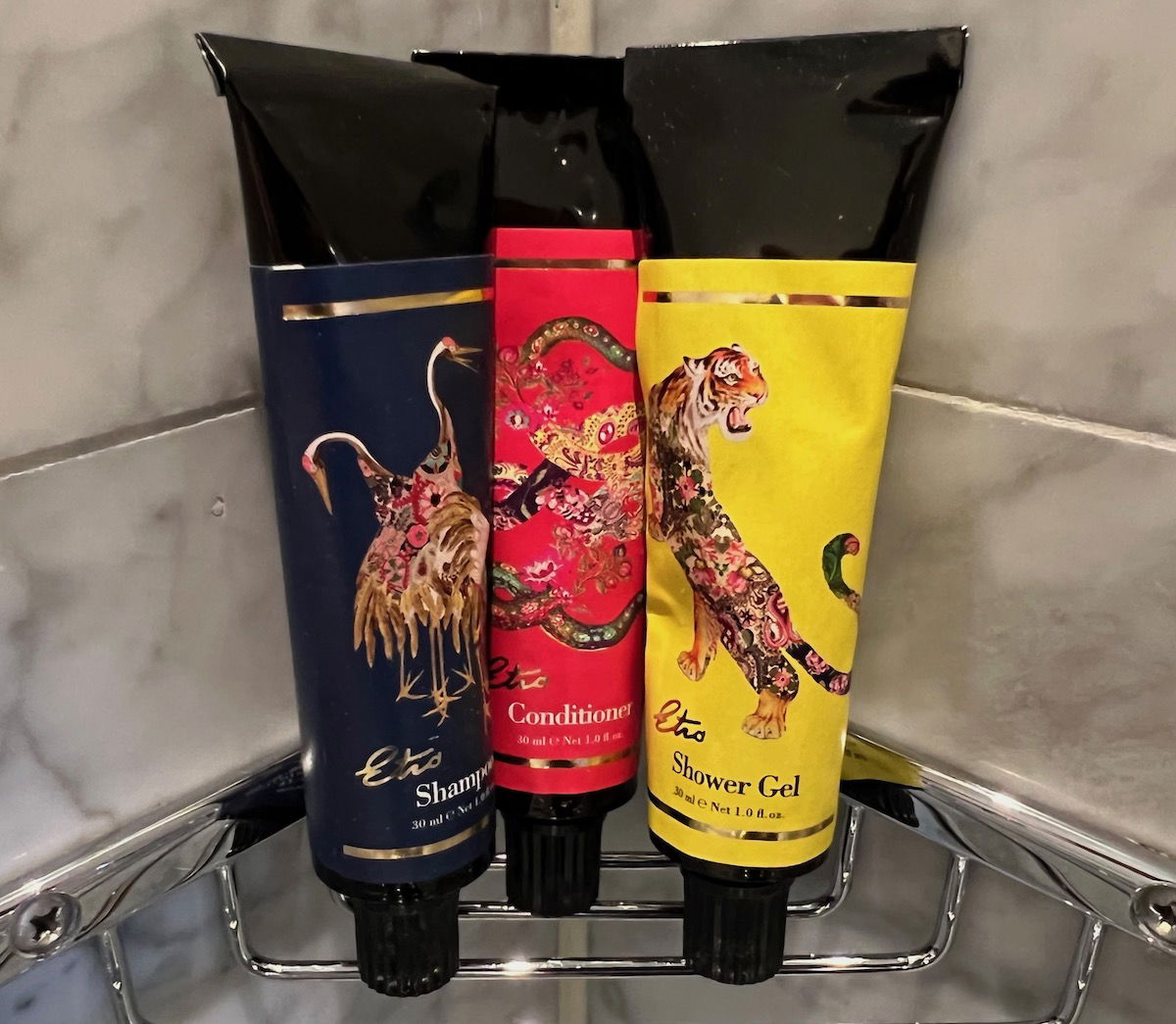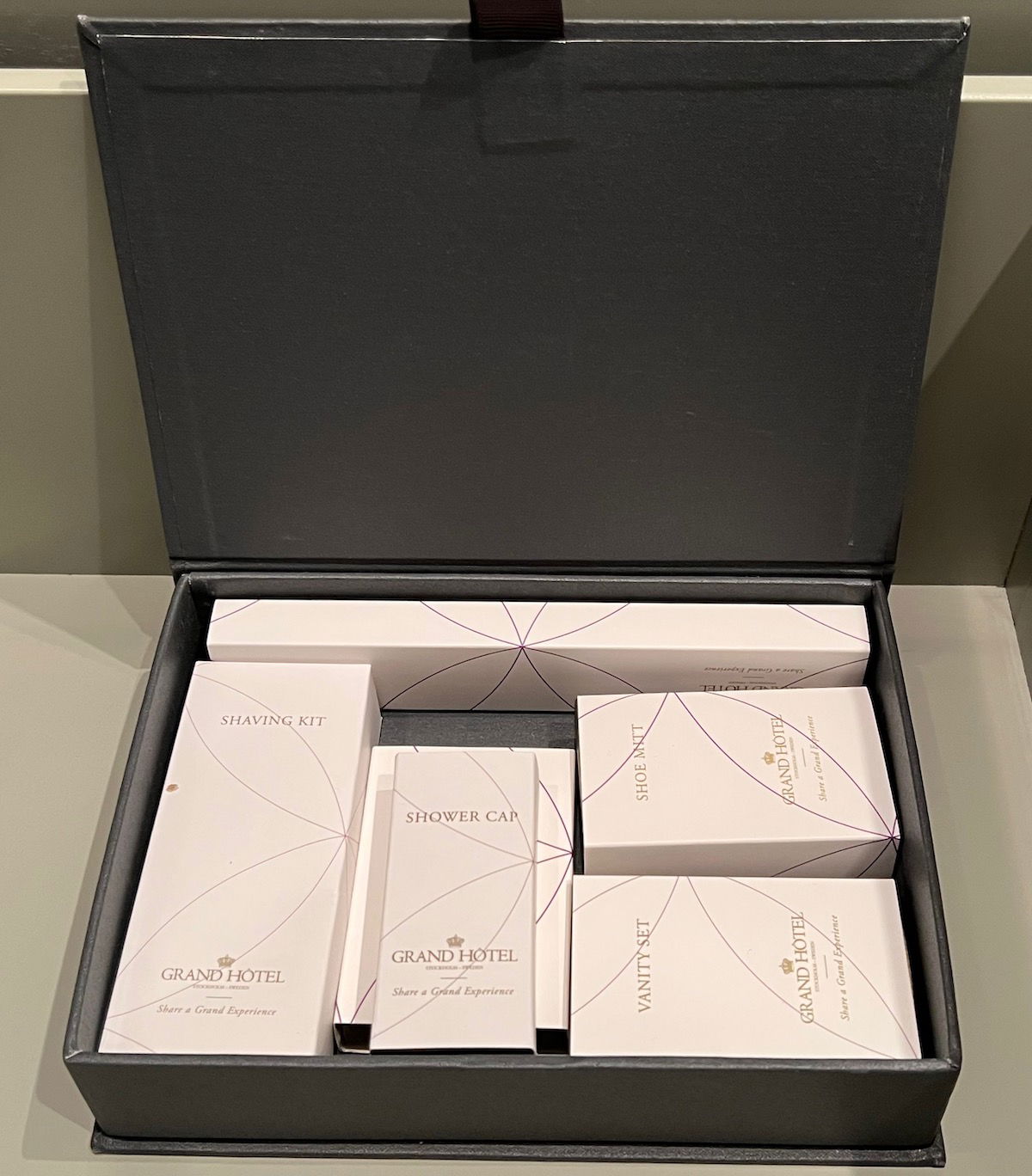 Wi-Fi in the room was fast once I could connect. My computer initially couldn't see the Wi-Fi network, but I solved that by walking down the hall and getting the signal there, and then it stayed connected.
Housekeeping and turndown service were offered daily. While housekeeping did a good job once they were actually in the room, we had issues with the timing of service. We were going on a walk one morning at 10AM, so called down and asked them to clean the room. They said they'd send someone right away, but then we returned at 1PM and it still wasn't done. It's hardly the biggest deal on earth, but I think it's worth mentioning.
Grand Hotel Stockholm spa, gym, & pool
Grand Hotel Stockholm has an impressive spa complex. It's located at the far end of the property, so when you're facing reception, just turn right and keep walking until the very end, as that will take you down several hallways.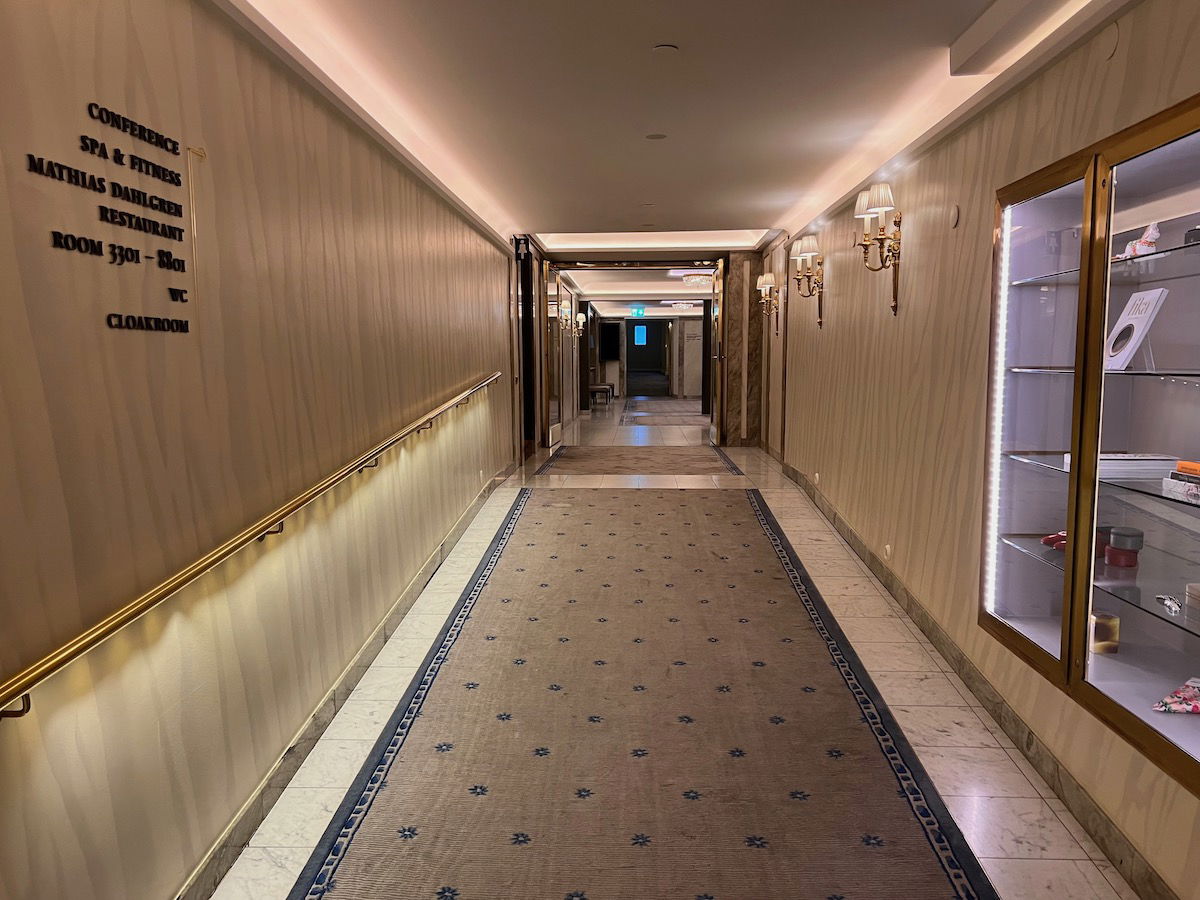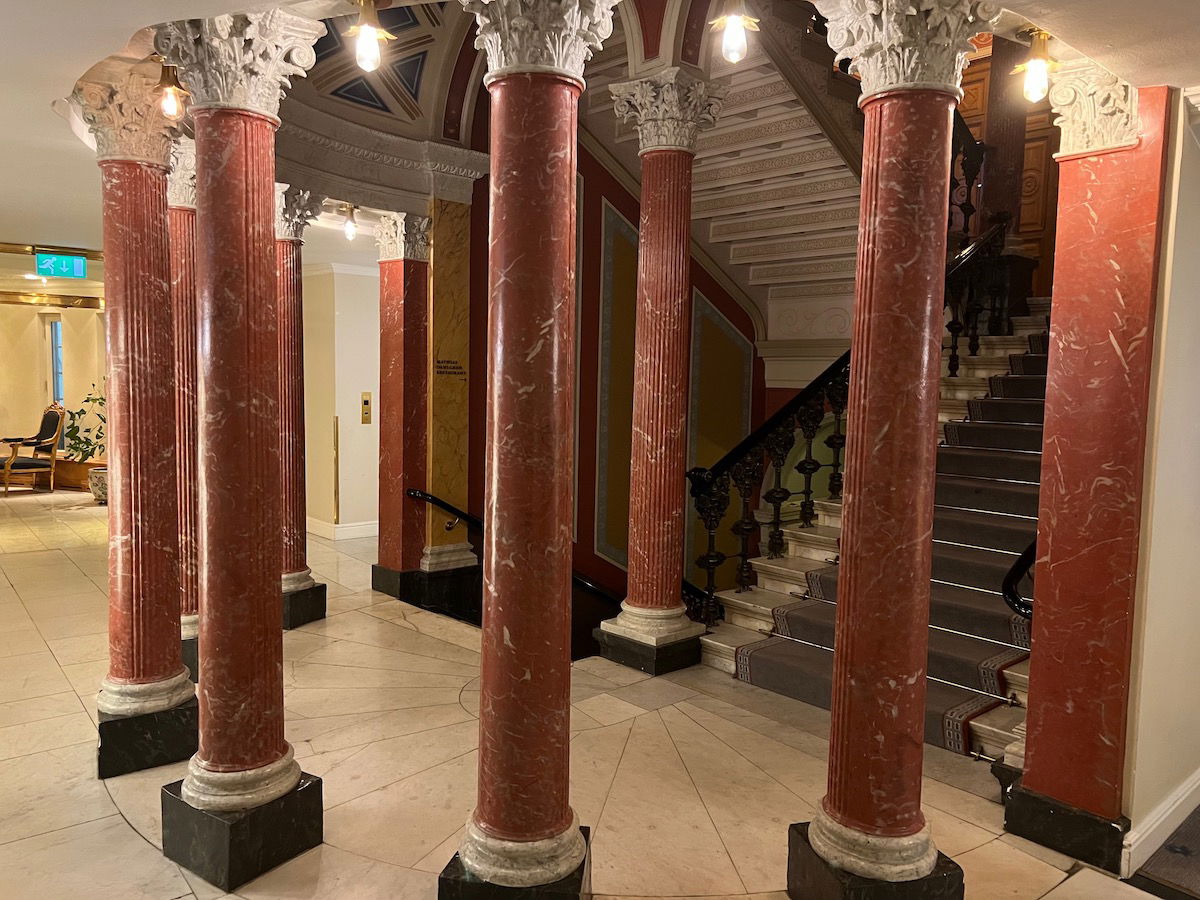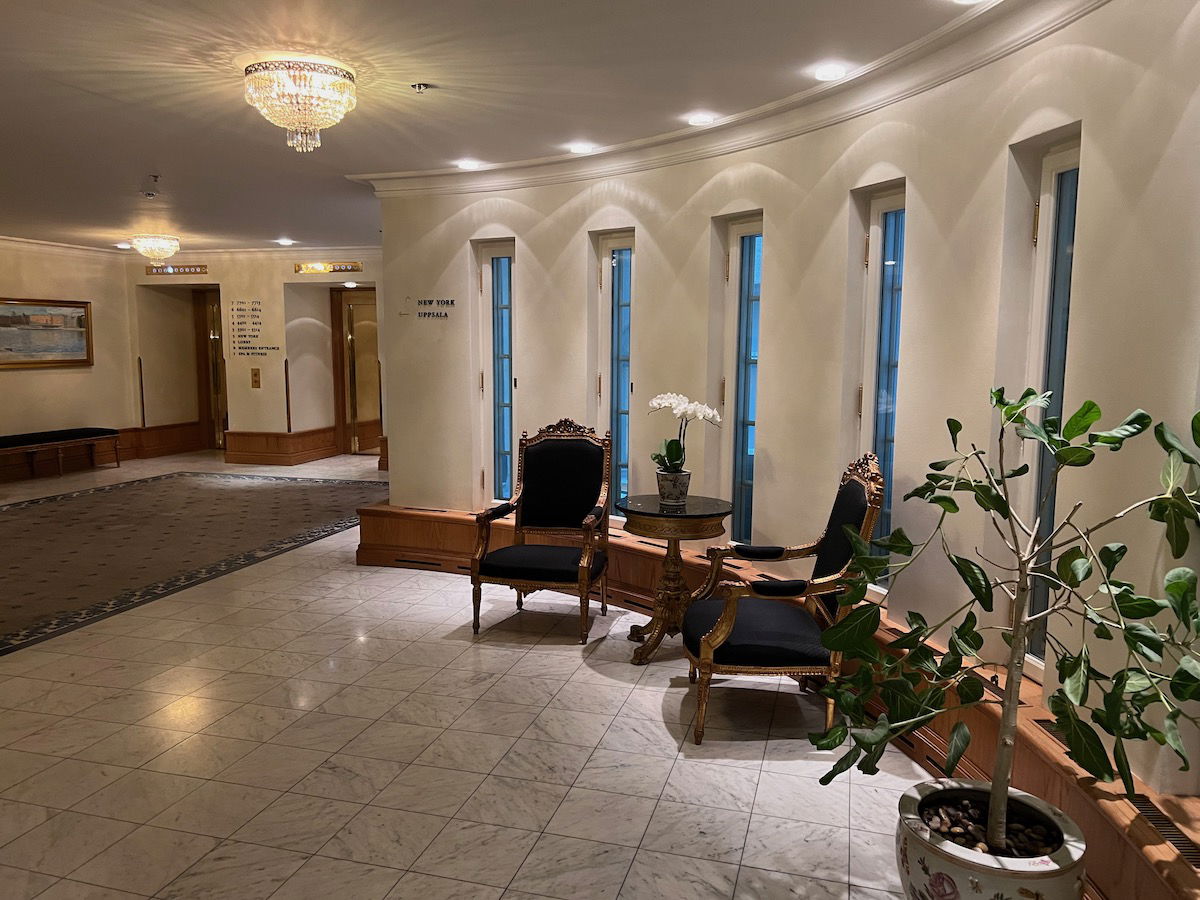 At the end of the hall is an elevator, and then you take that down to the spa. The spa is open daily from 6AM until 10PM, so that also means that the gym isn't open 24/7.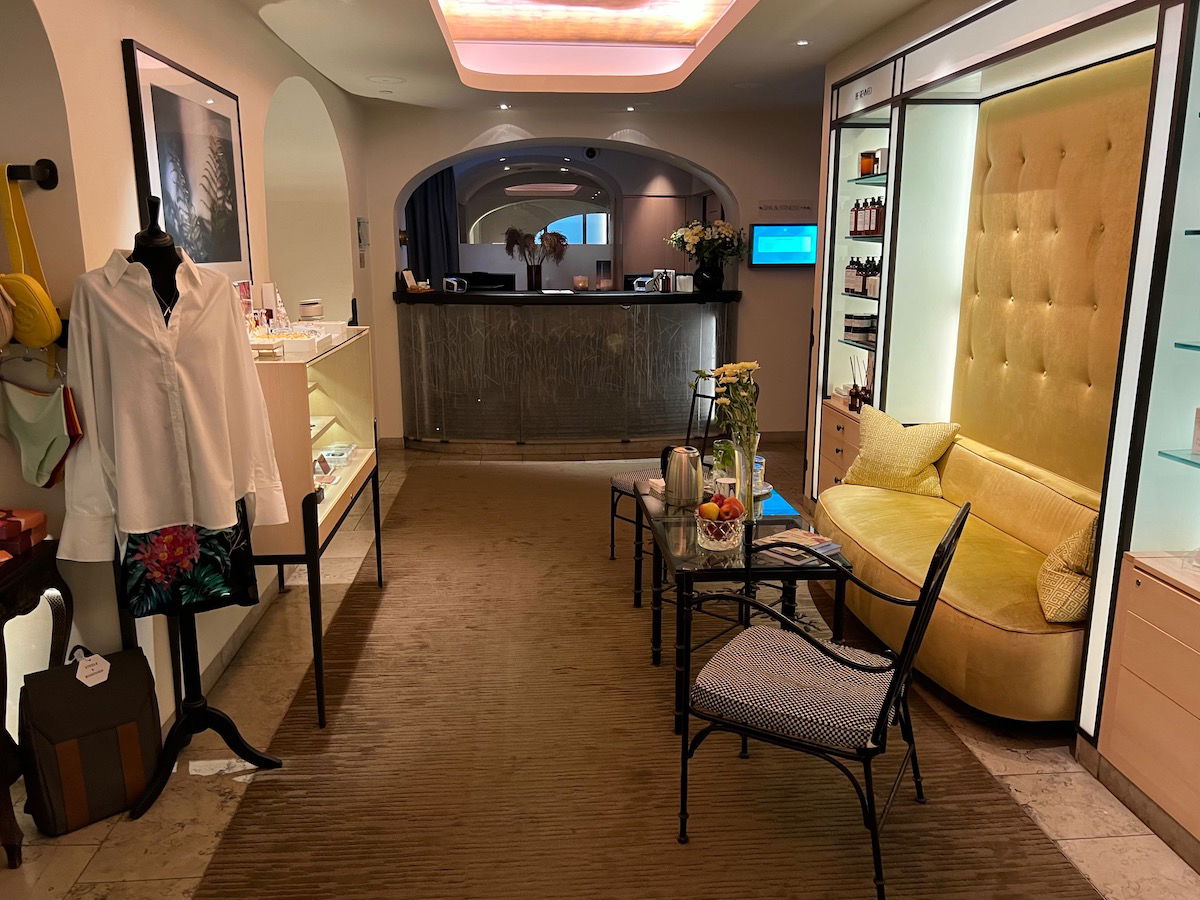 The spa complex is huge. There's a pool, as well as several whirlpools, sauna and steam rooms, relaxation rooms, etc.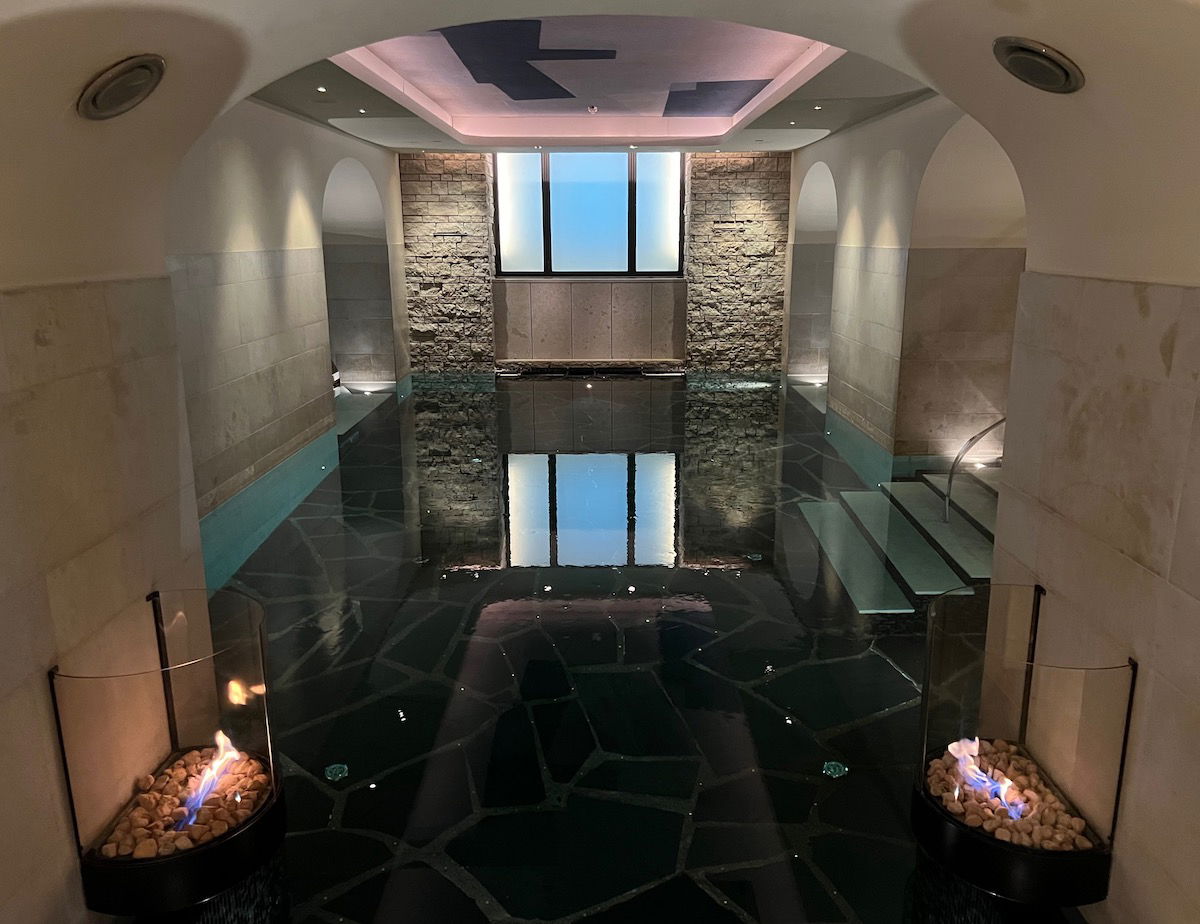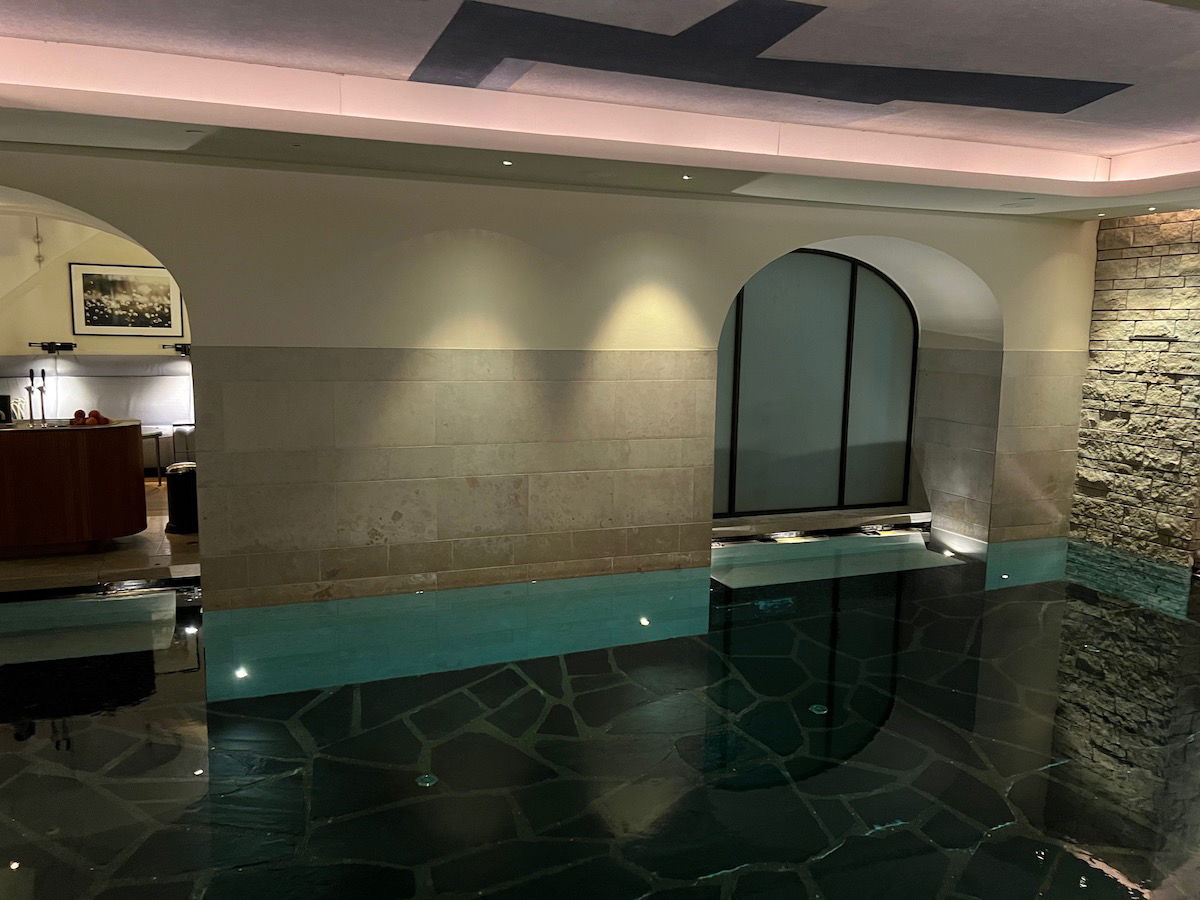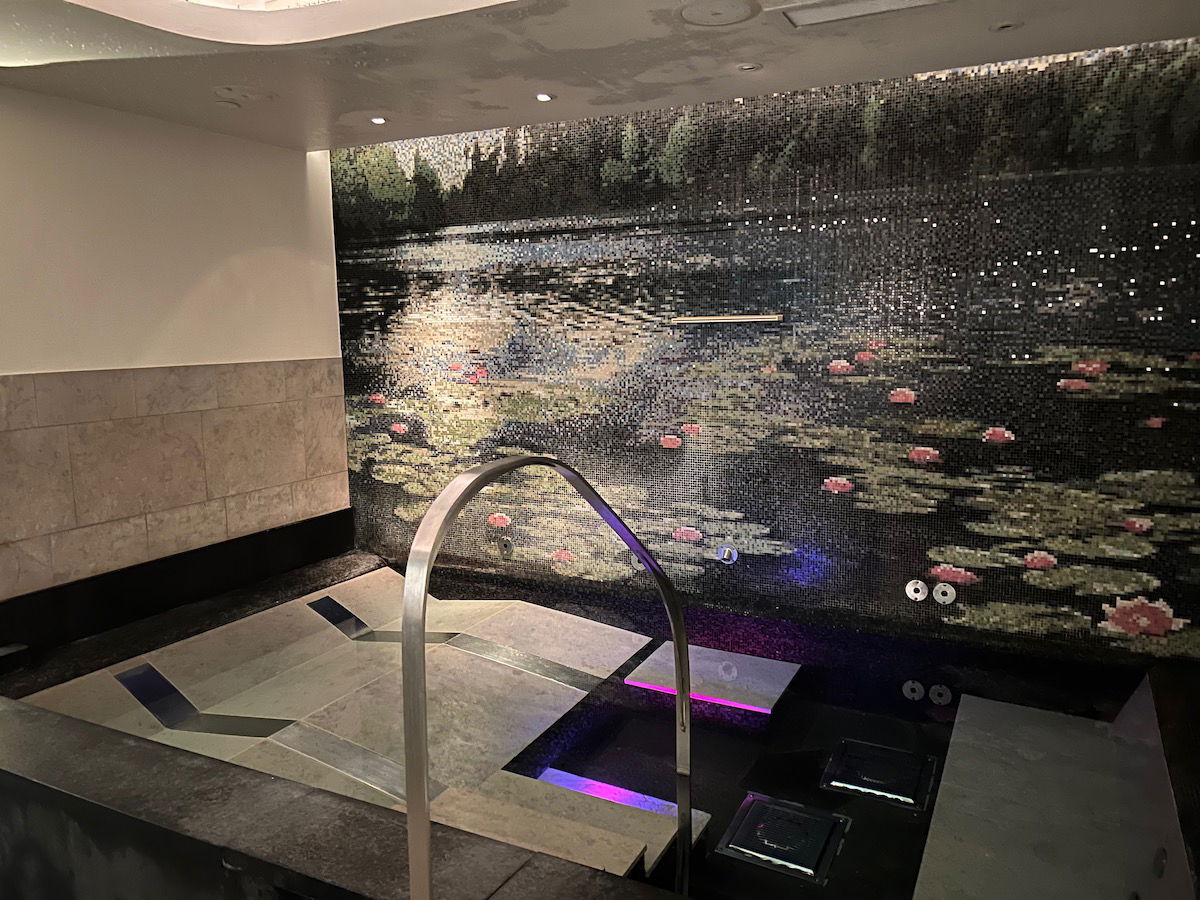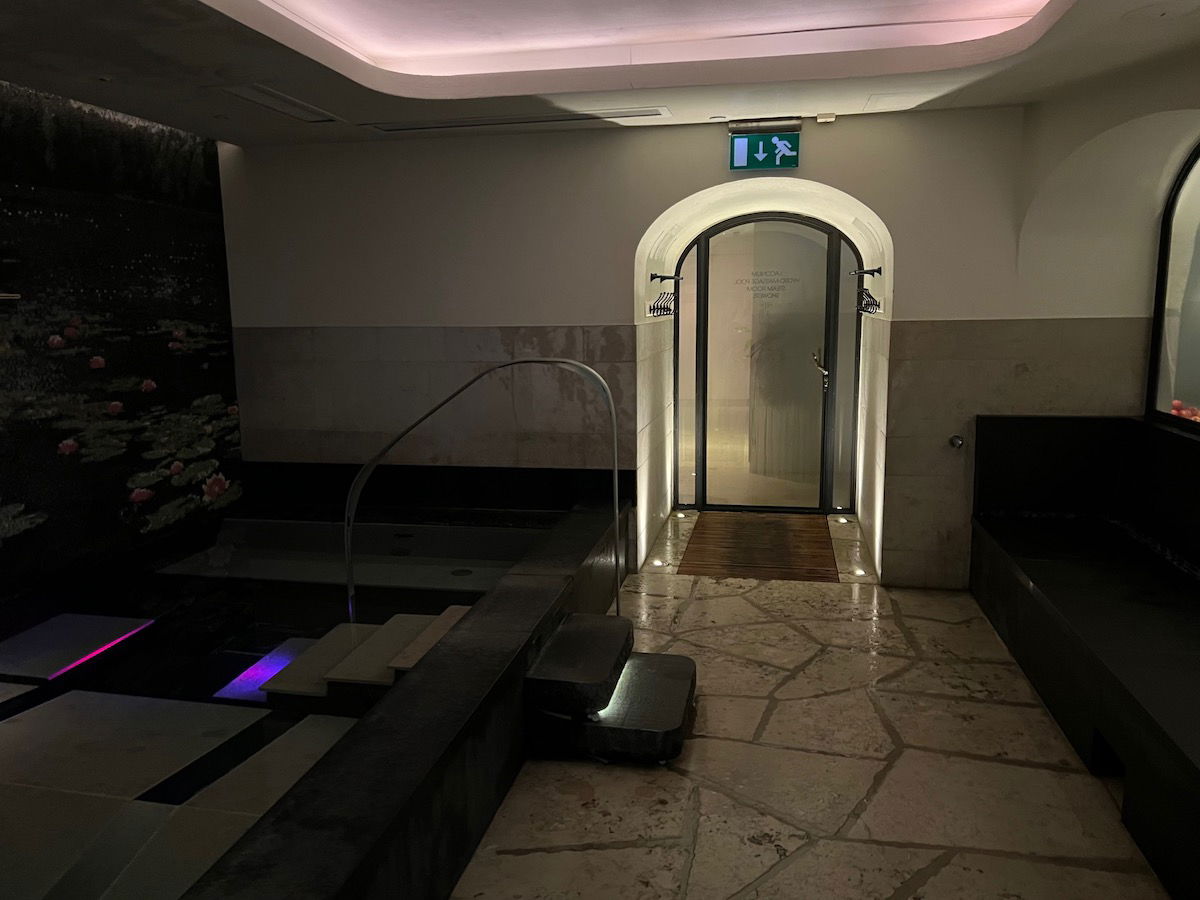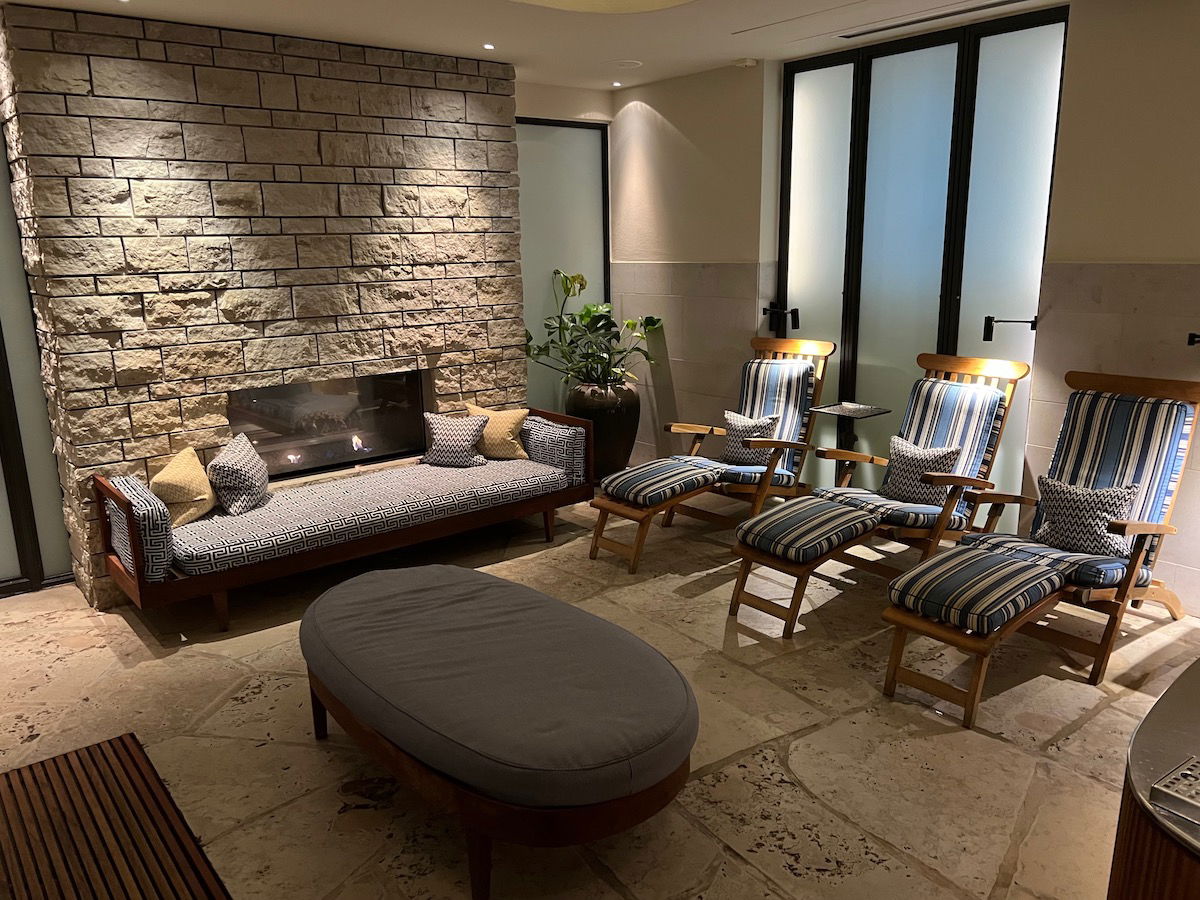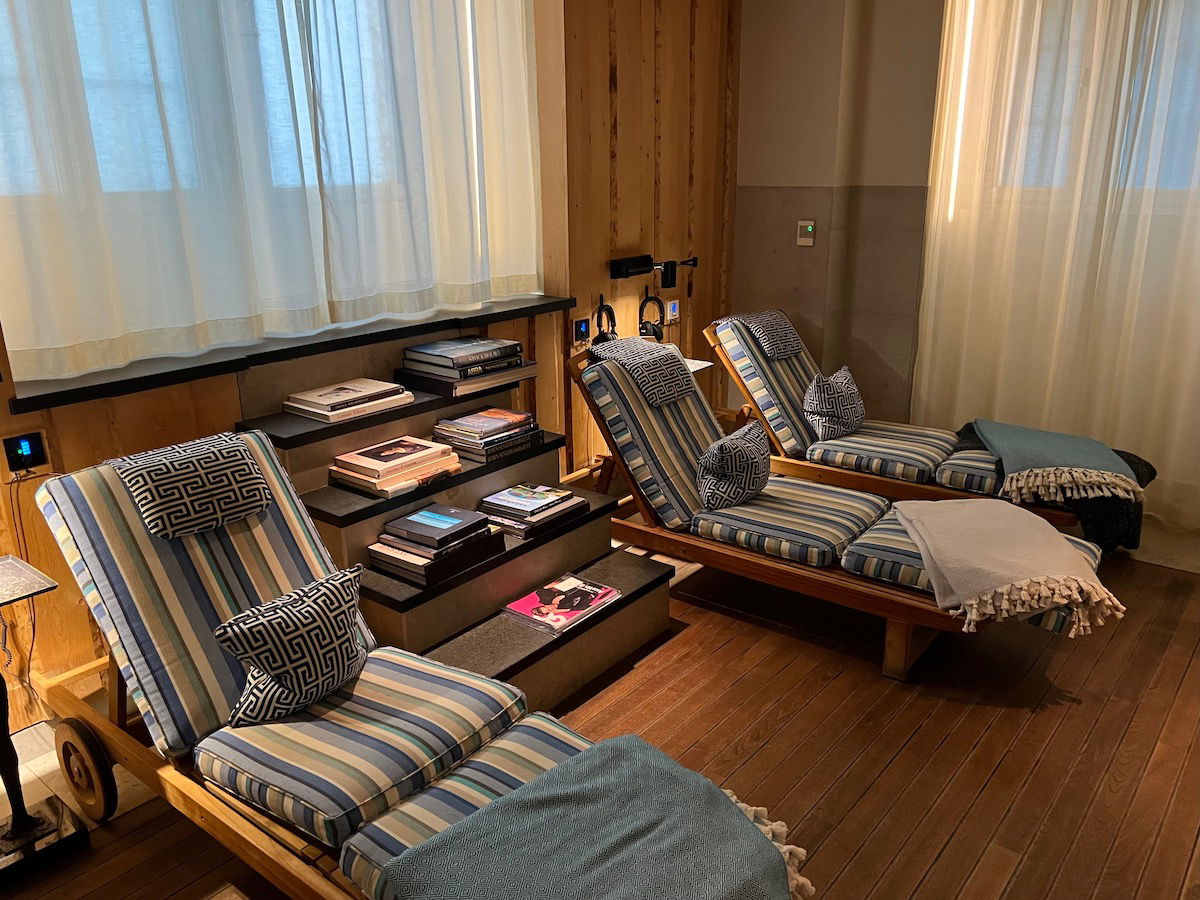 Then there's a juice, fruit, and coffee bar.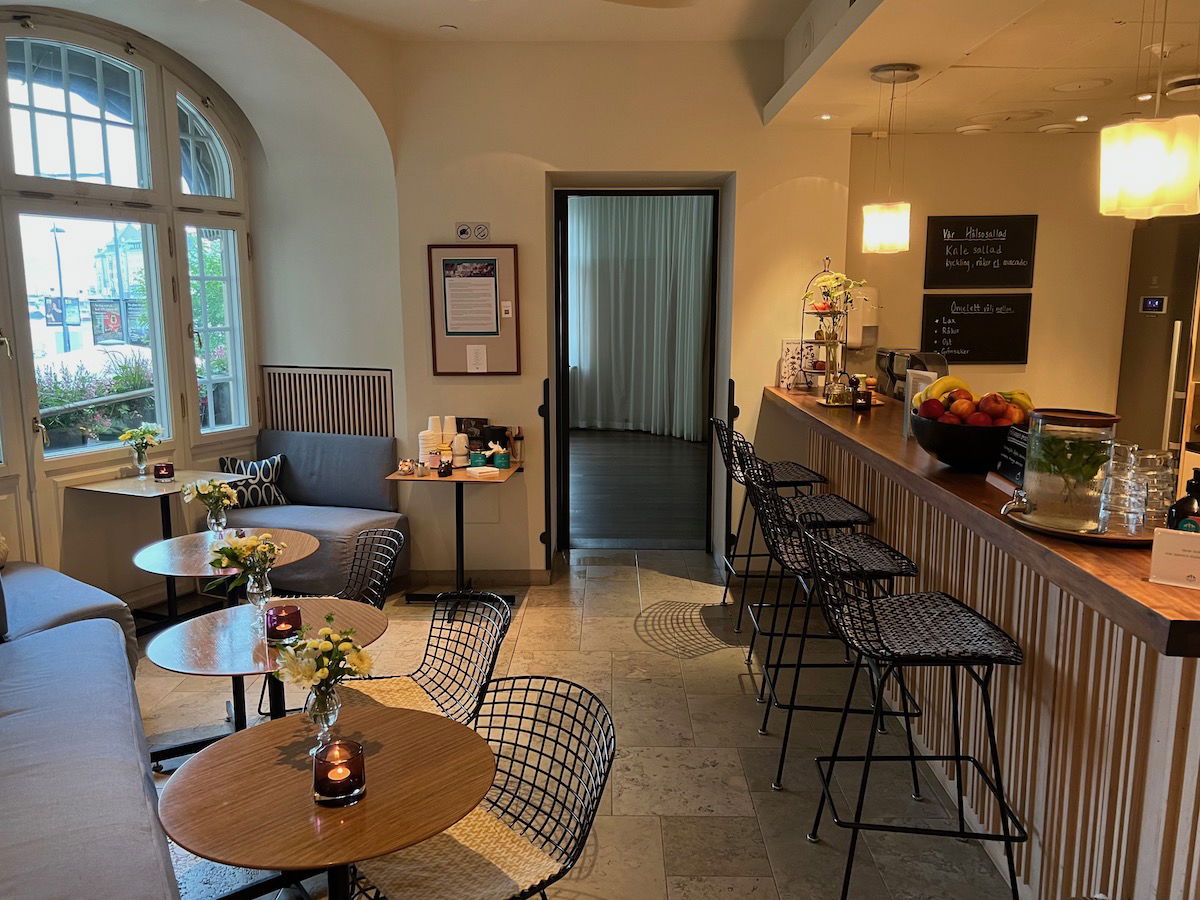 Then there's the gym, which has separate rooms for cardio, weights, and yoga.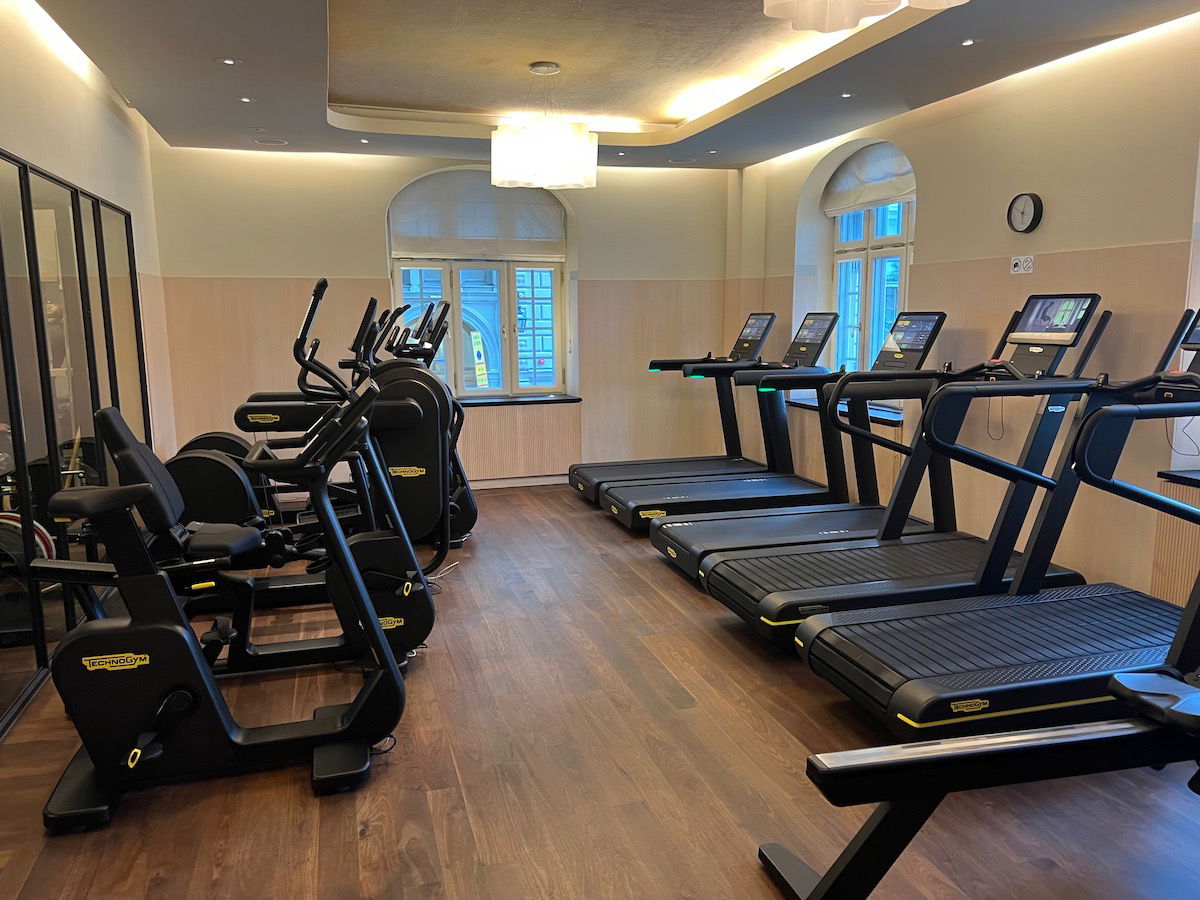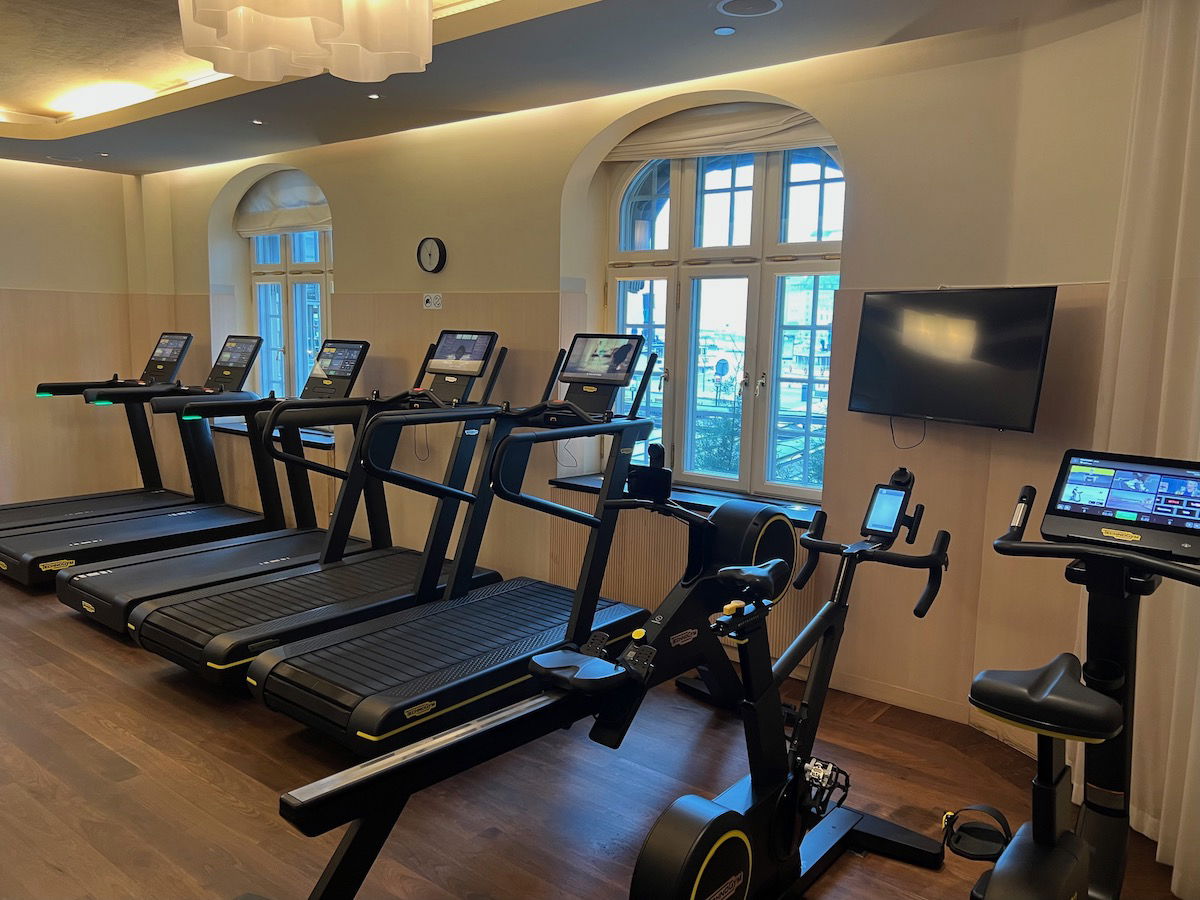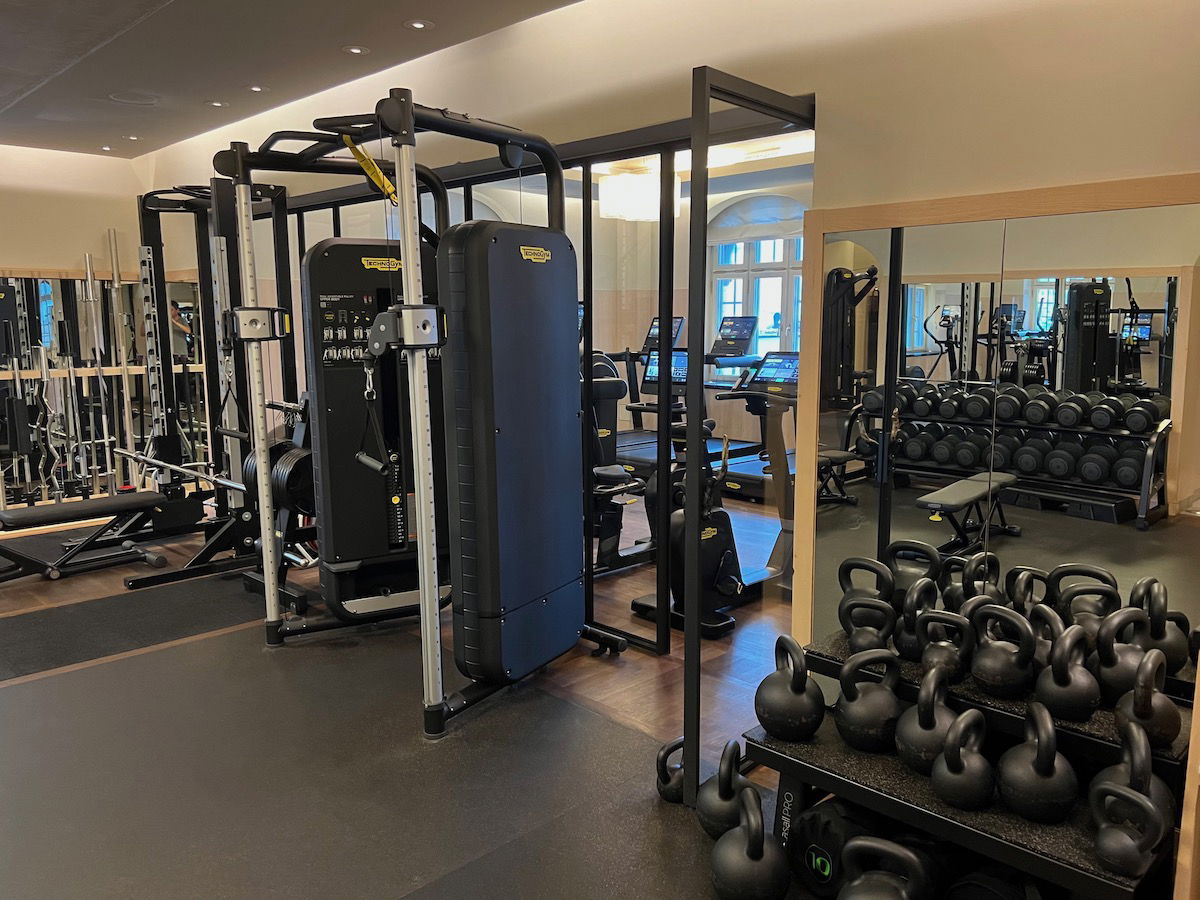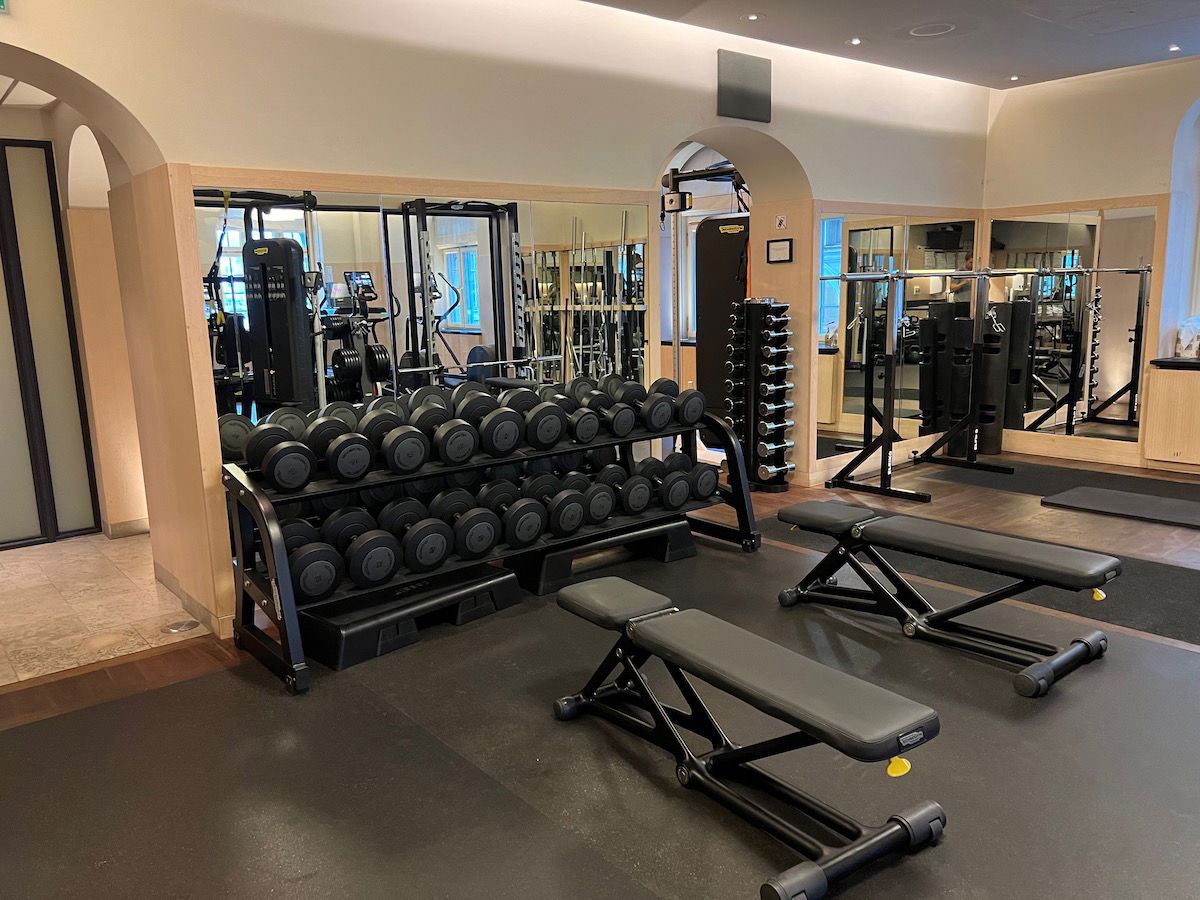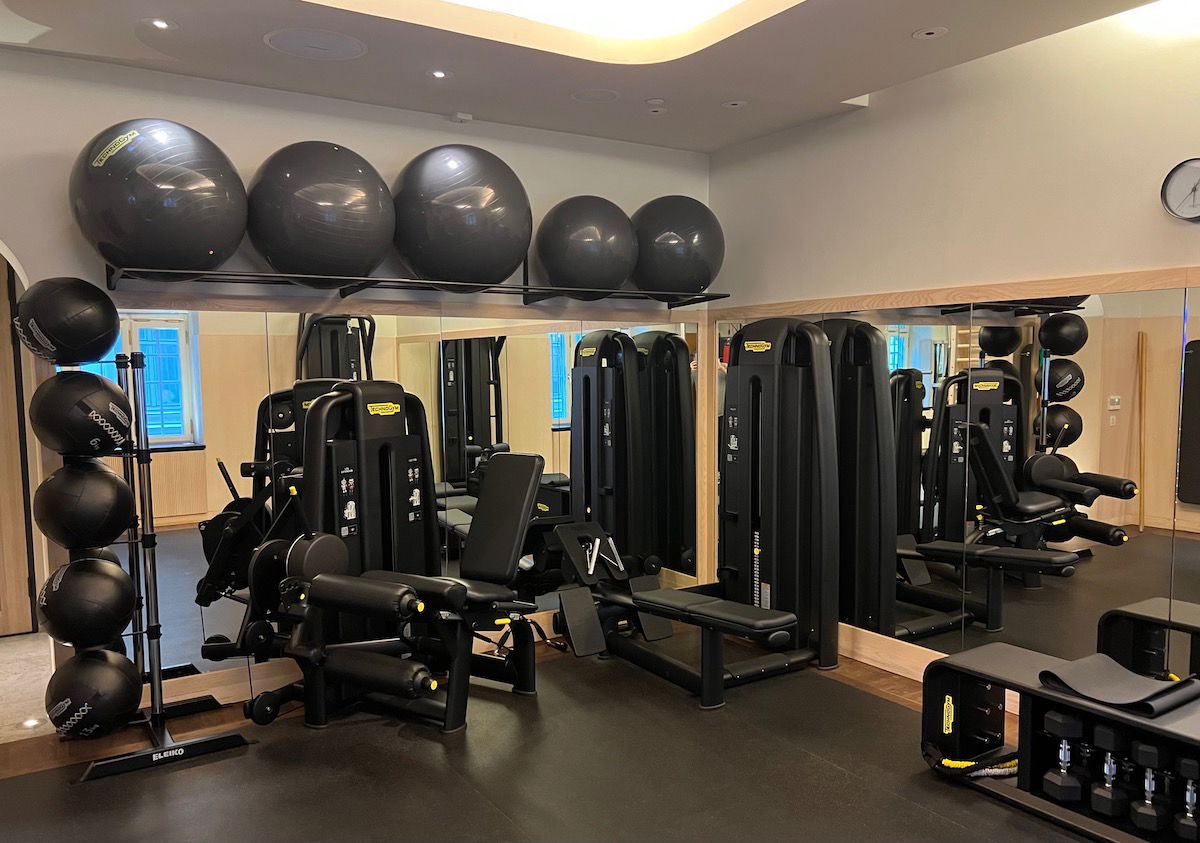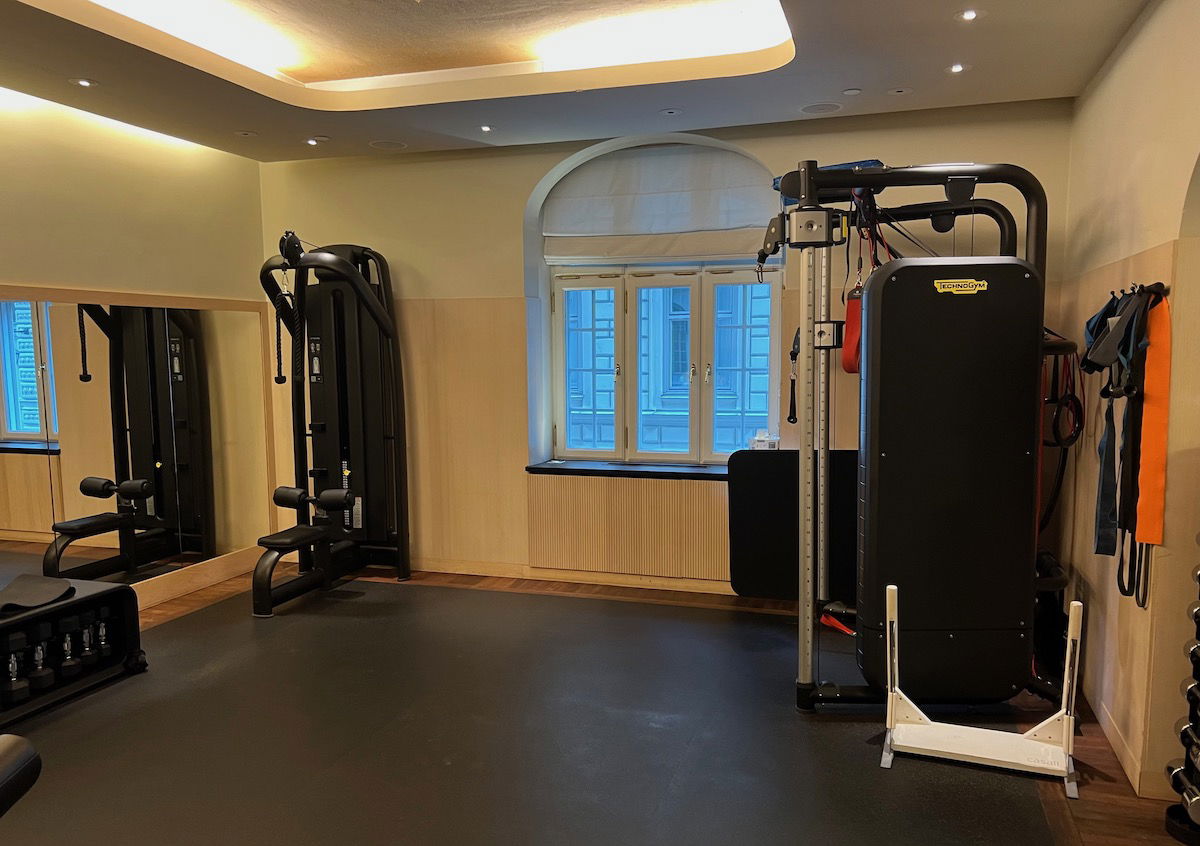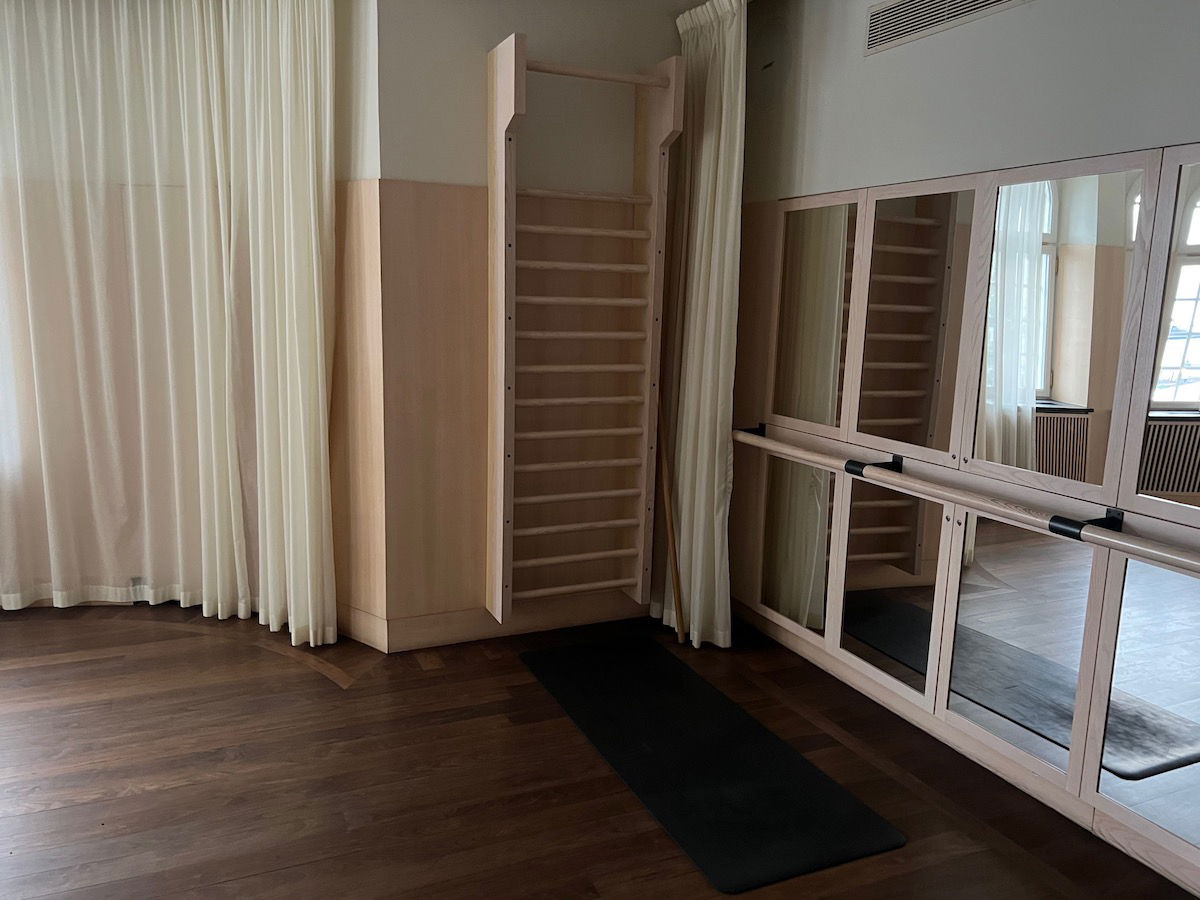 This has to be one of the best overall spa facilities I've seen at a historic European hotel.
Grand Hotel Stockholm The Cadier bar (breakfast)
For booking through Virtuoso we received complimentary breakfast, served at The Cadier Bar. This is the hotel's main bar (named after the founder), and in the evenings it's one of the hottest spots in town, for visitors and locals alike.
This space has a beautiful traditional bar area, and then more of a lounge area along the windows, overlooking the waterfront.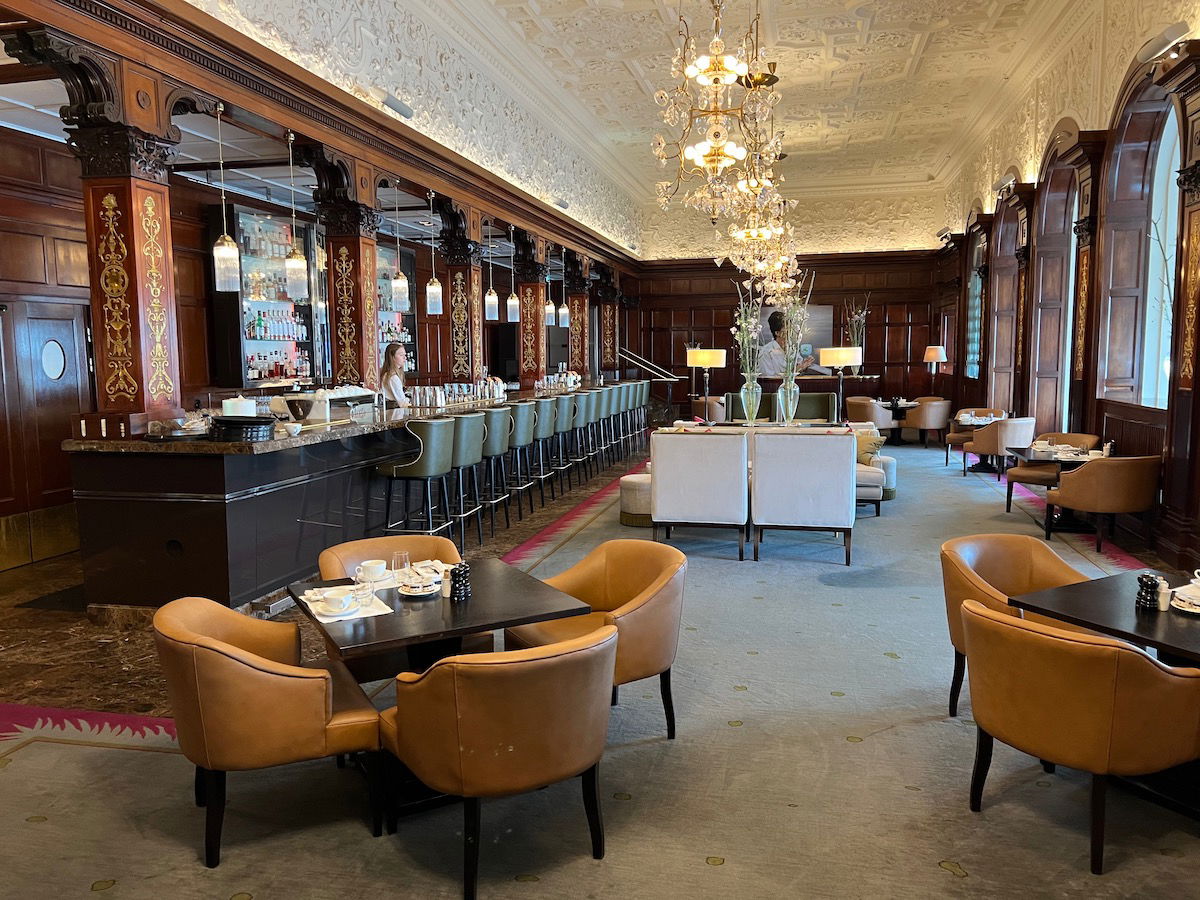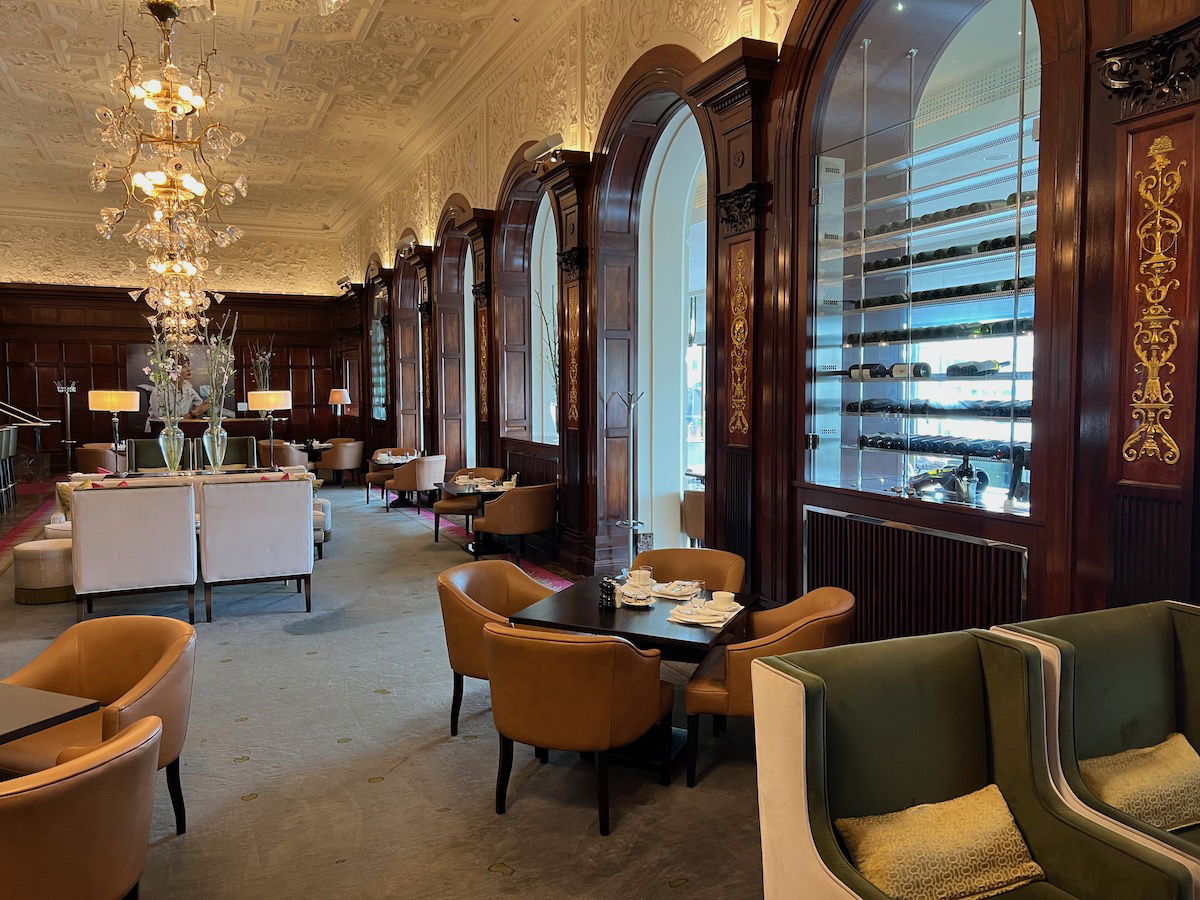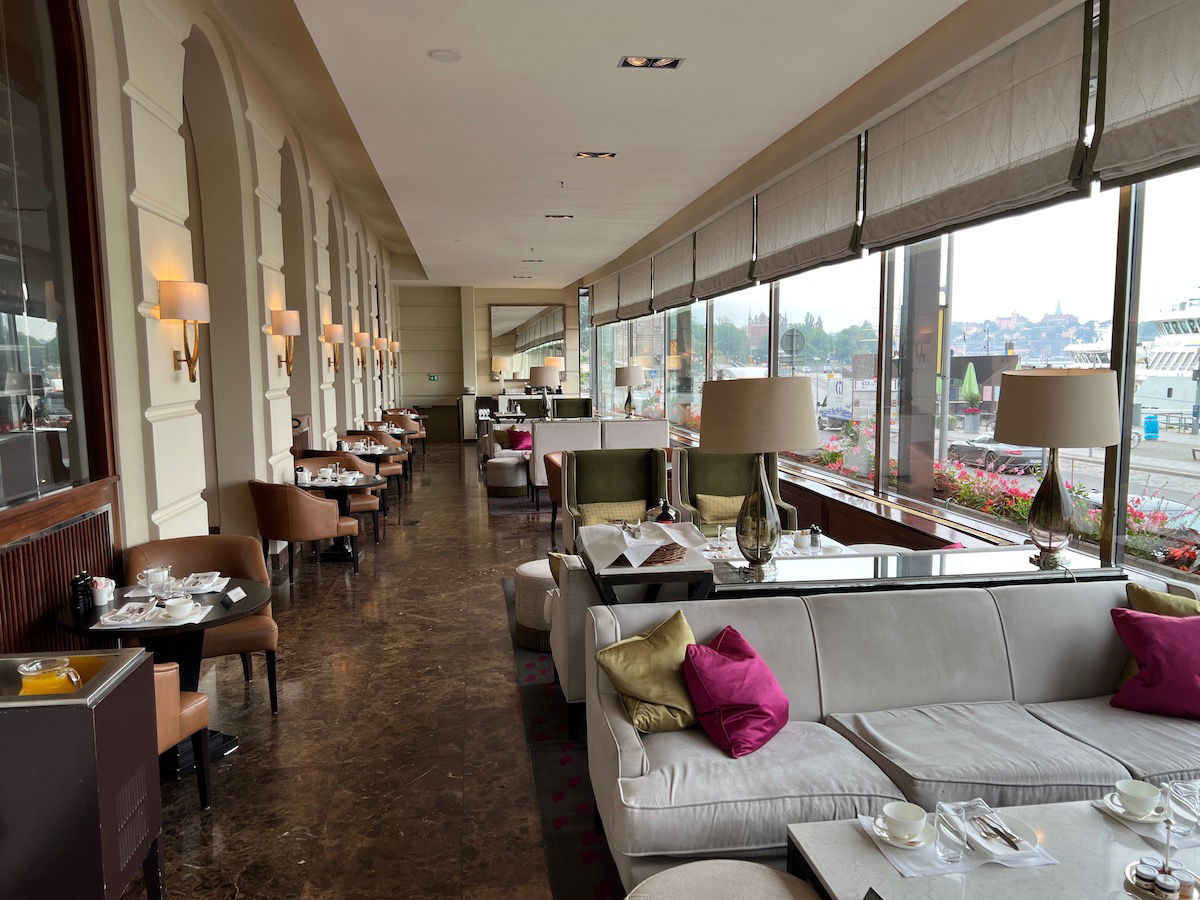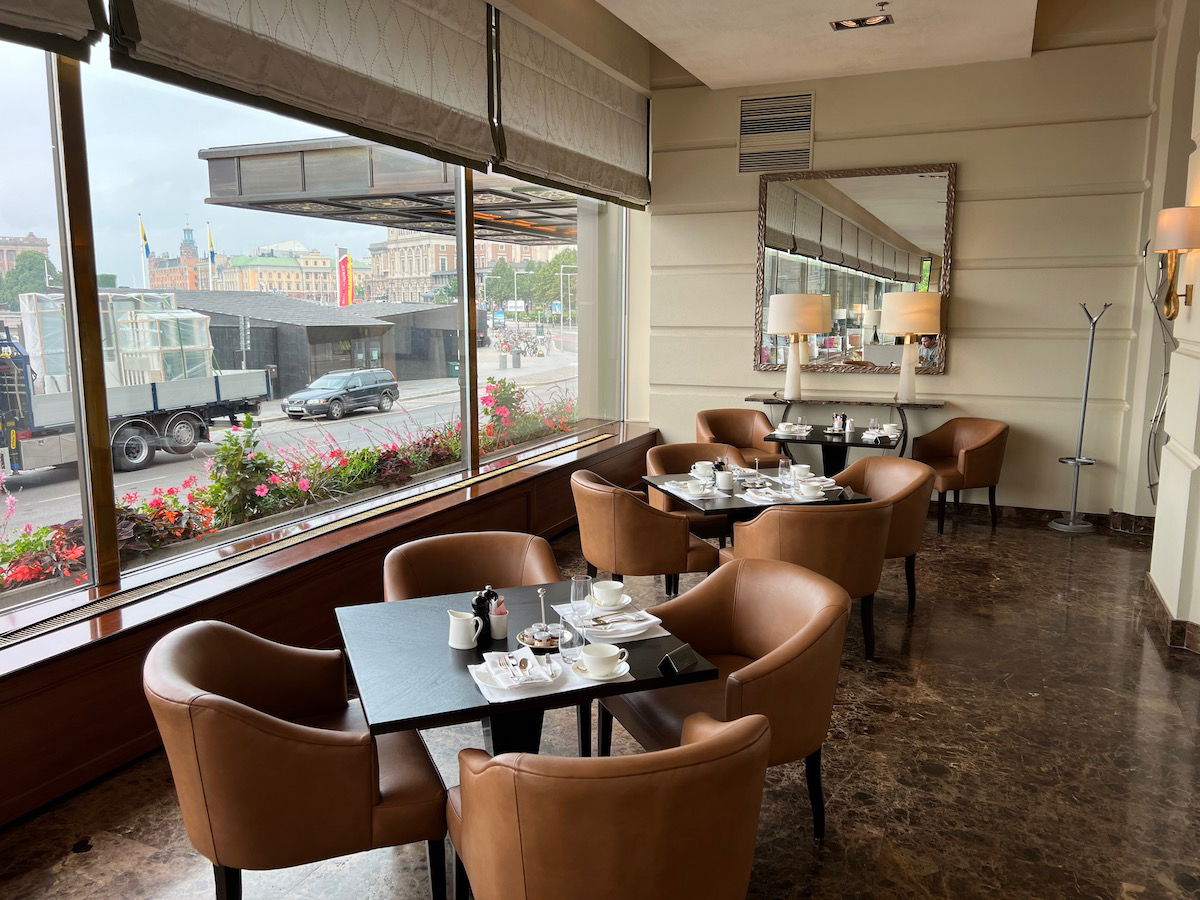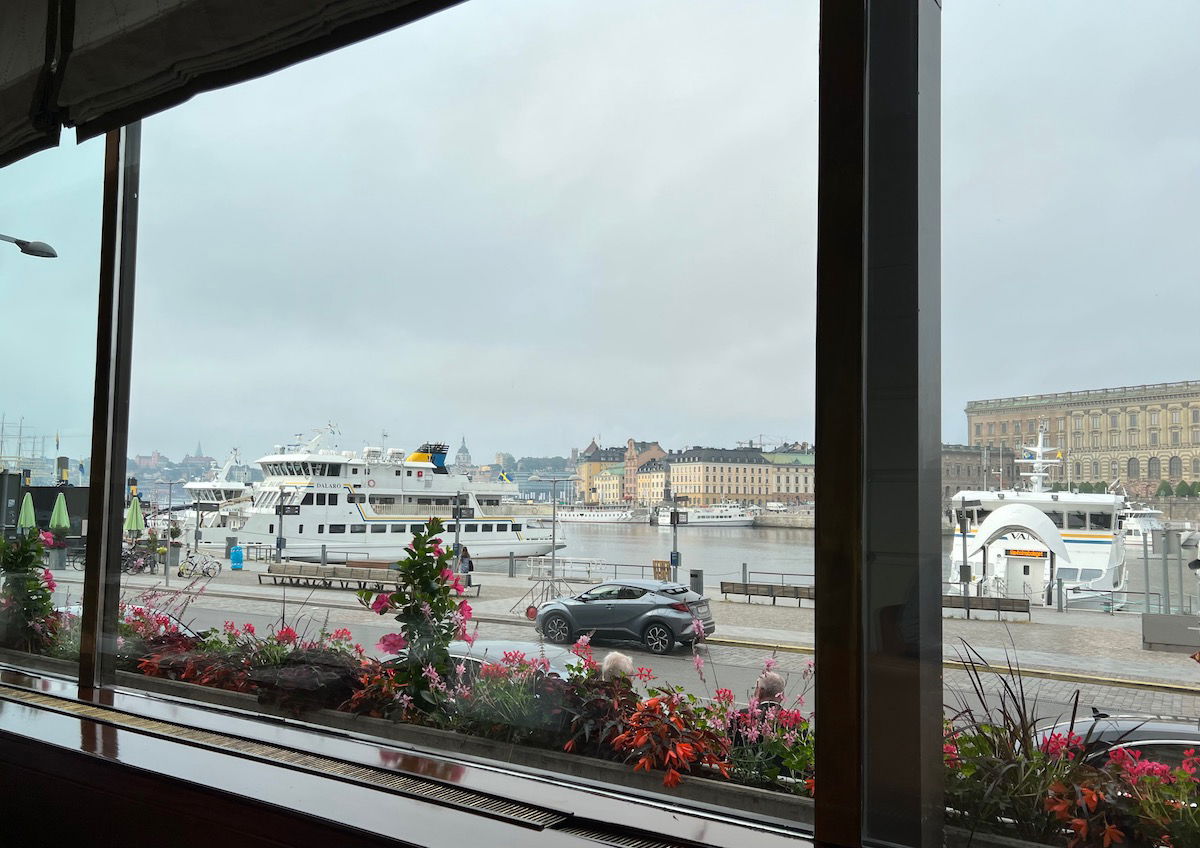 There was no menu for the continental breakfast, but rather our server just offered us several things, and we could say whether or not we wanted them. First we were offered coffee of choice, plus freshly squeezed juice.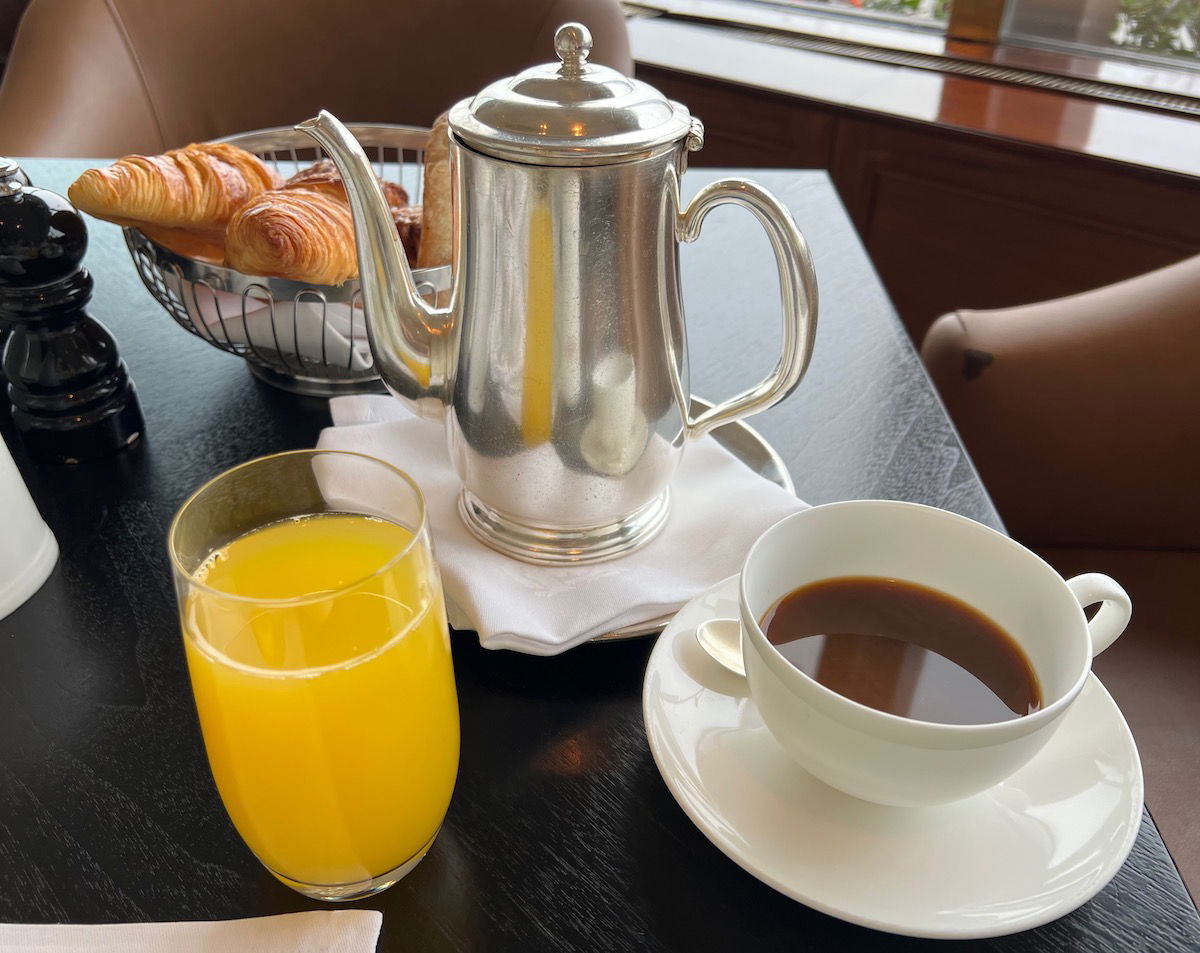 Then we were brought a yogurt parfait of sorts, a plate with some veggies and cheese, and a basket with croissants, pastries, and a roll.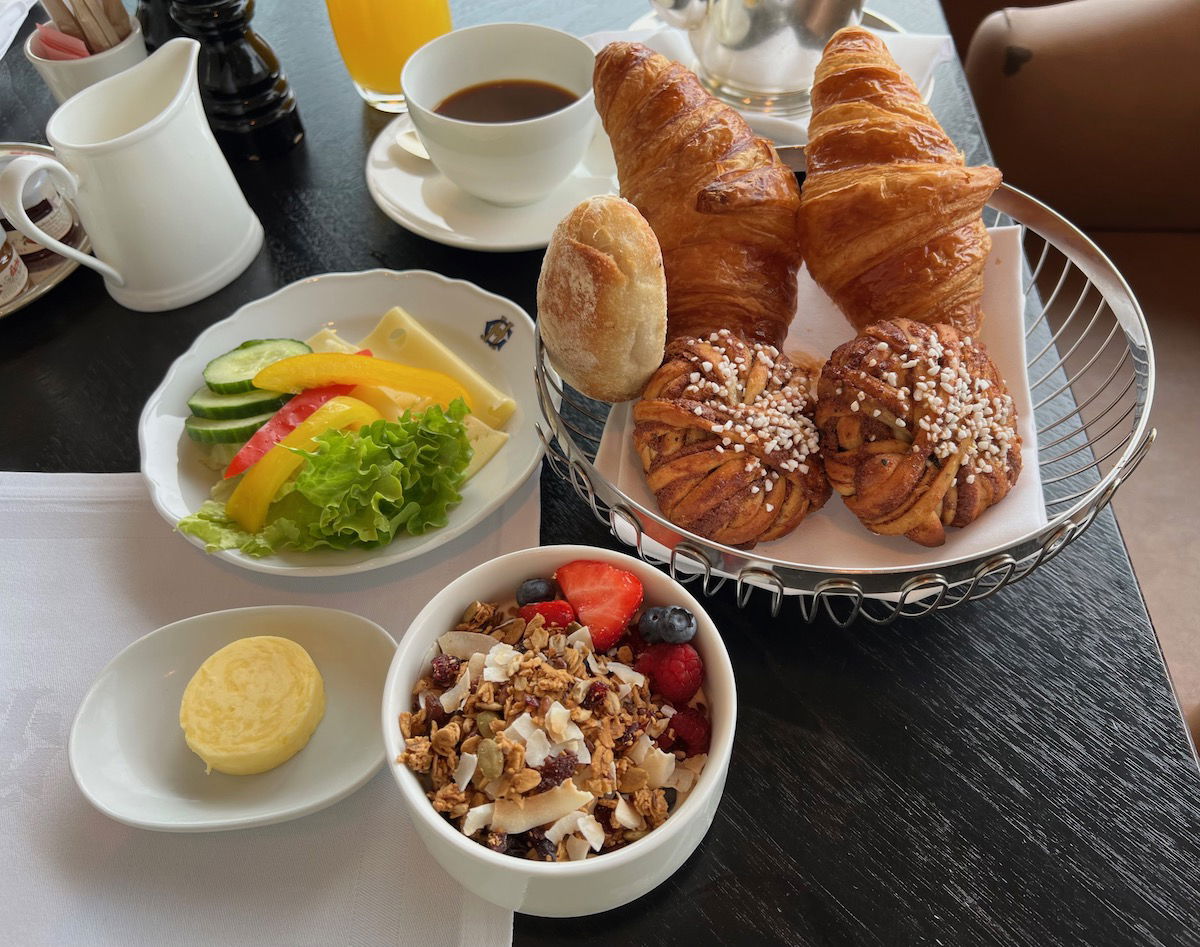 Then we were offered eggs cooked to order with a side. I had scrambled eggs with avocado.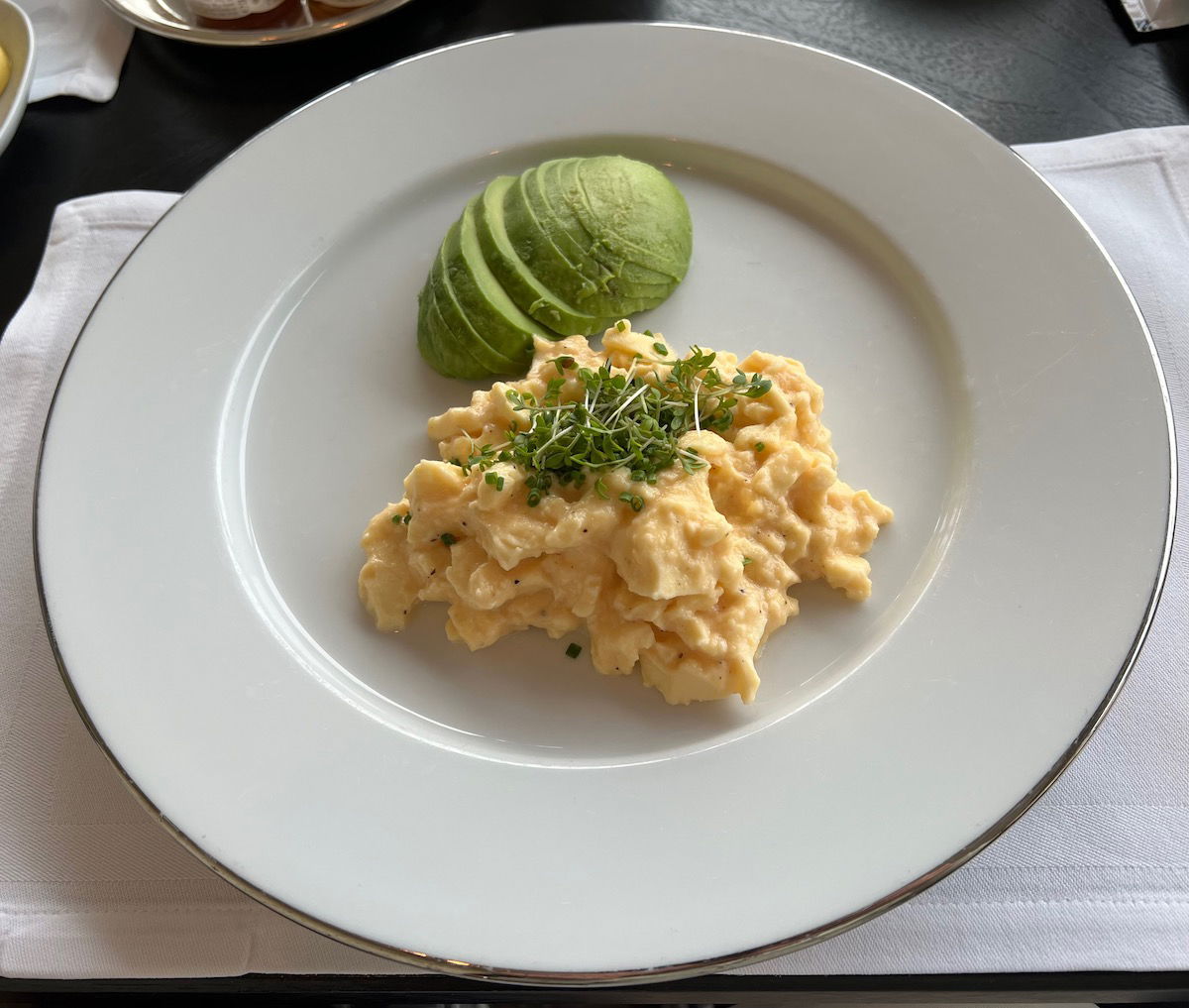 The food was very good, and the service was friendly too. It certainly wasn't the most flexible breakfast in terms of what we could choose from, but I enjoyed all the things that we were served.
Grand Hotel Stockholm The Veranda (breakfast)
On our second morning we headed back to The Cadier Bar for breakfast. While providing our room number, we were informed that we could instead enjoy a buffet breakfast at The Veranda if we wanted to. While that's not what the welcome letter at check-in said, this was also confirmed by the staff at The Veranda. So we headed over there, to see how that breakfast compared.
The Veranda is located on the lobby level as well, and also has views of the waterfront.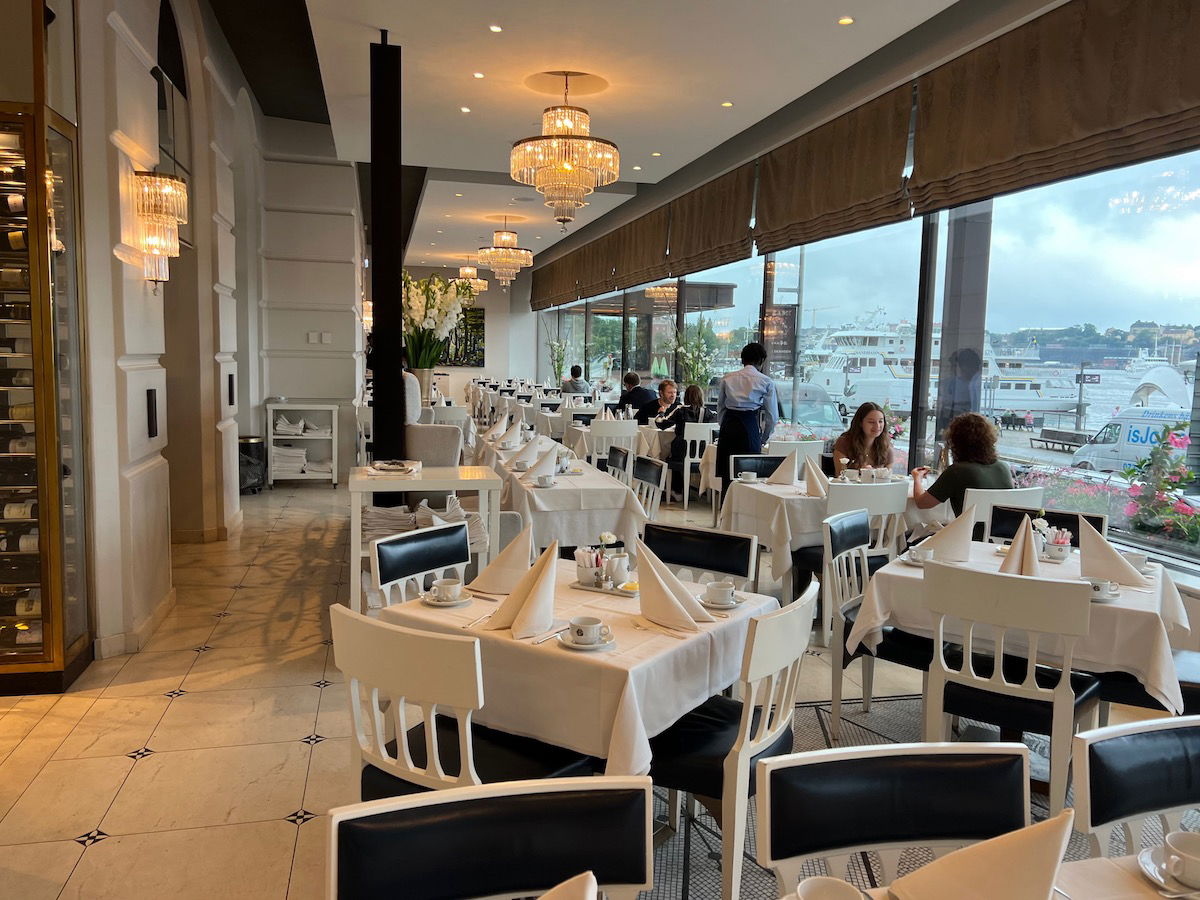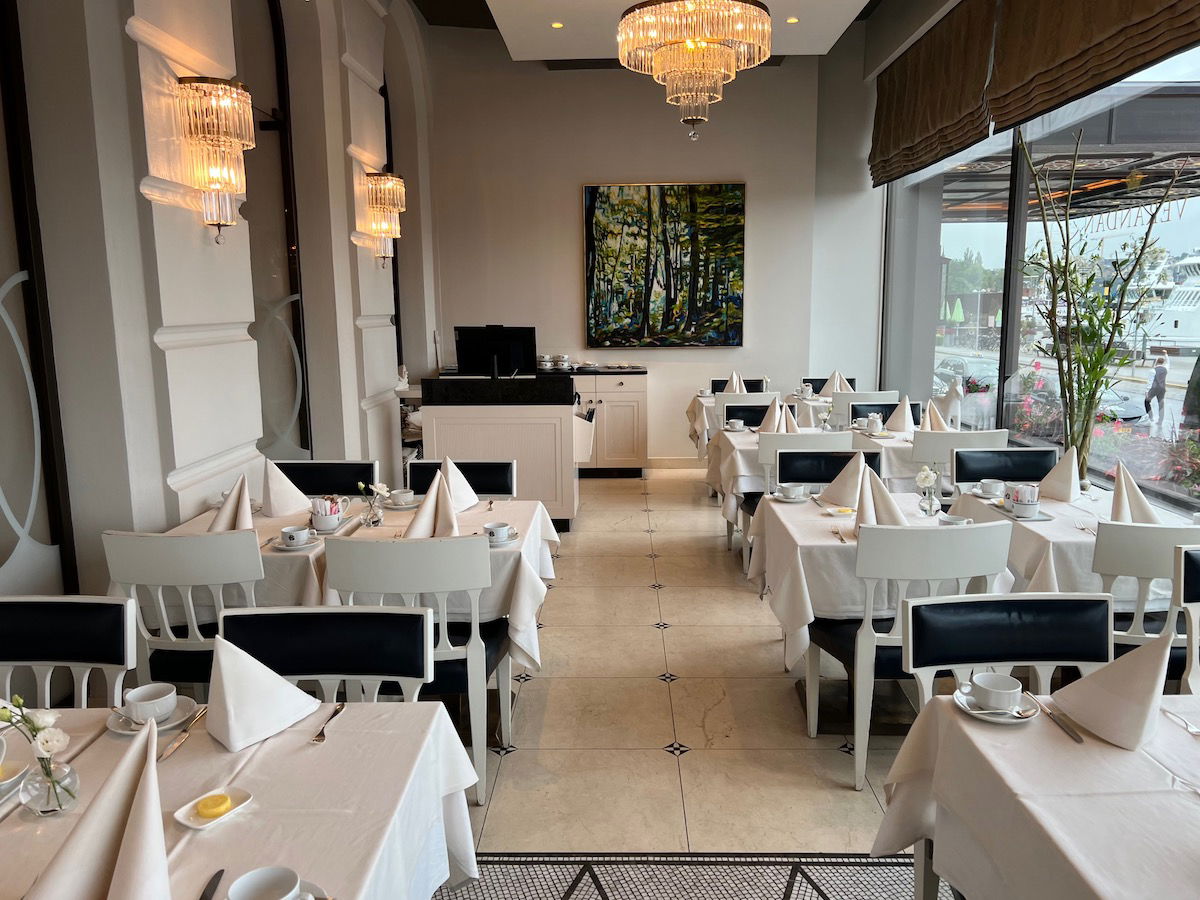 The Veranda had an excellent buffet, so we're happy we checked this out. There were lots of choices, from fresh juices, to cold cuts, to bread, to chia pudding and guacamole, to fresh fruit, to cereal. There were also several hot options, including eggs, bacon, potatoes, waffles, and more.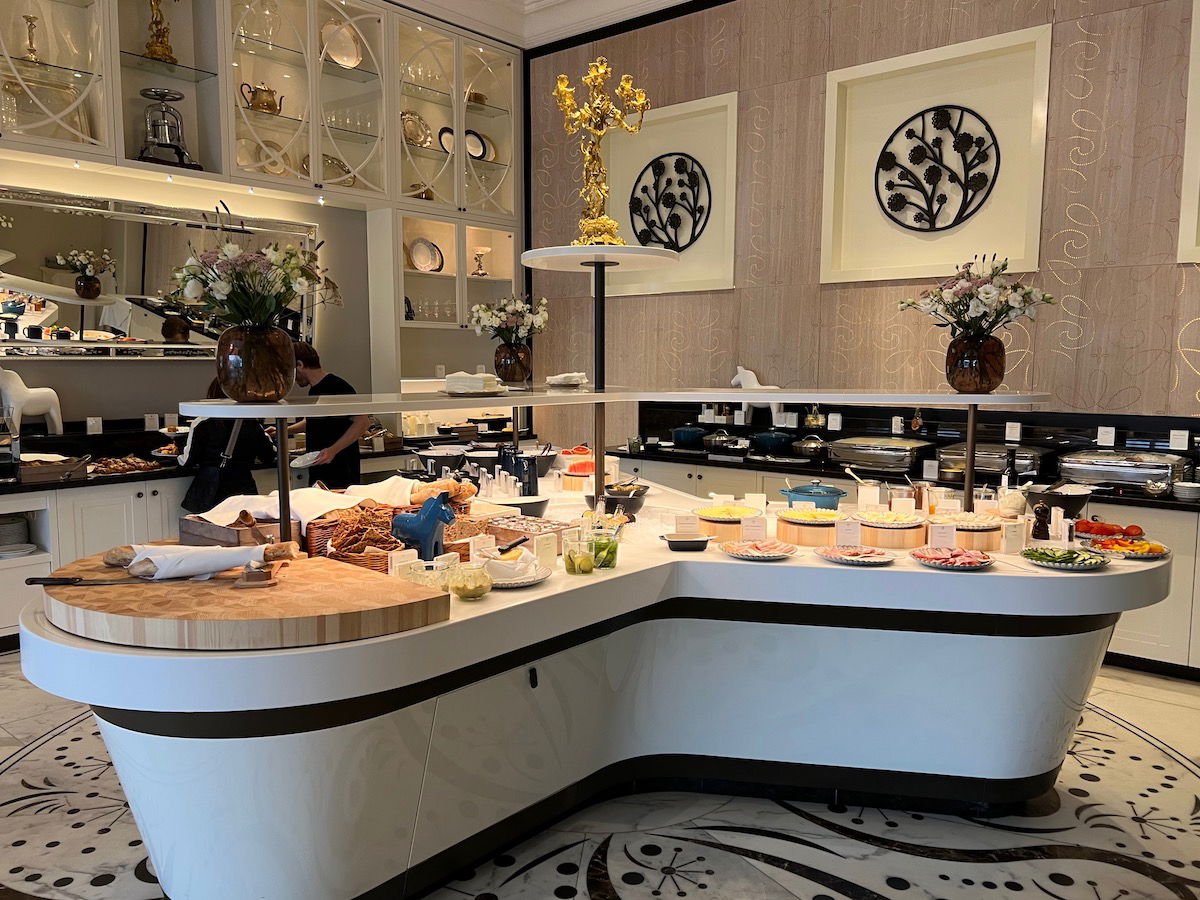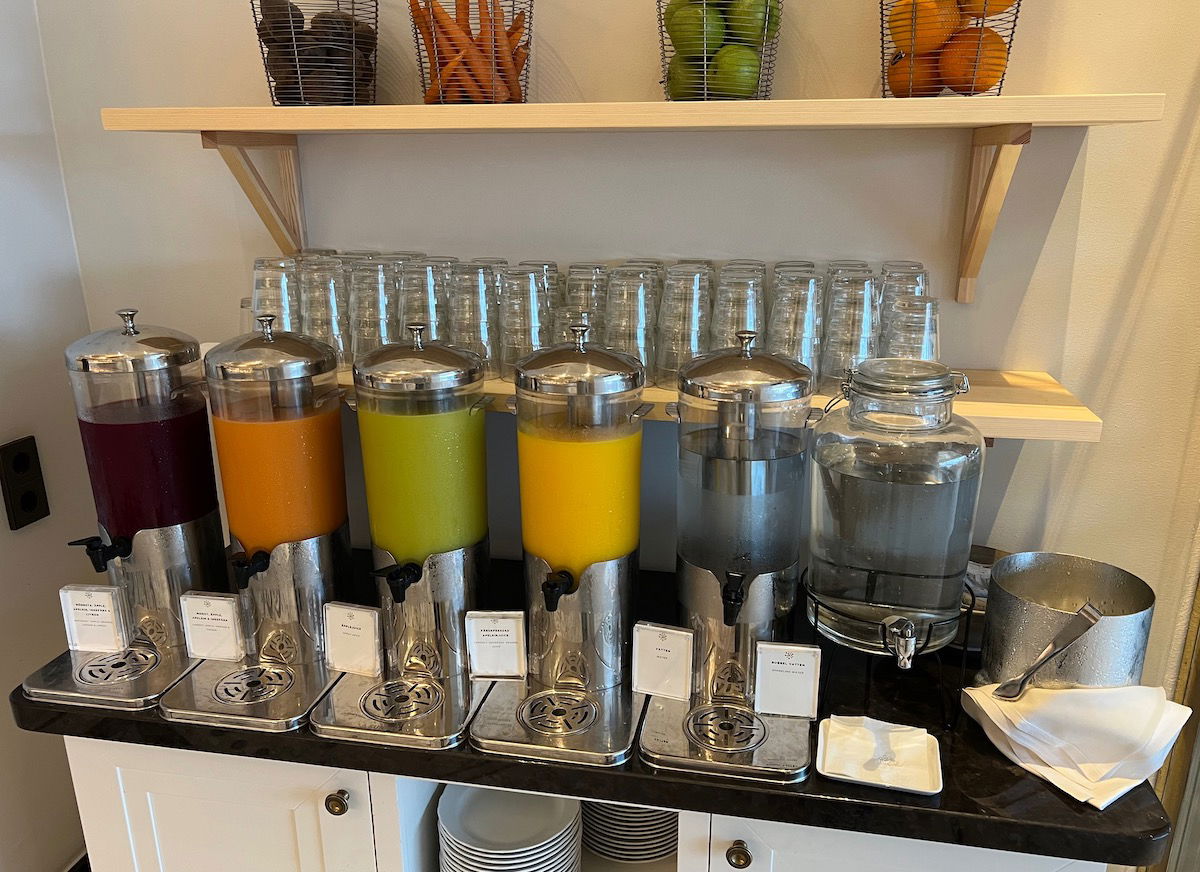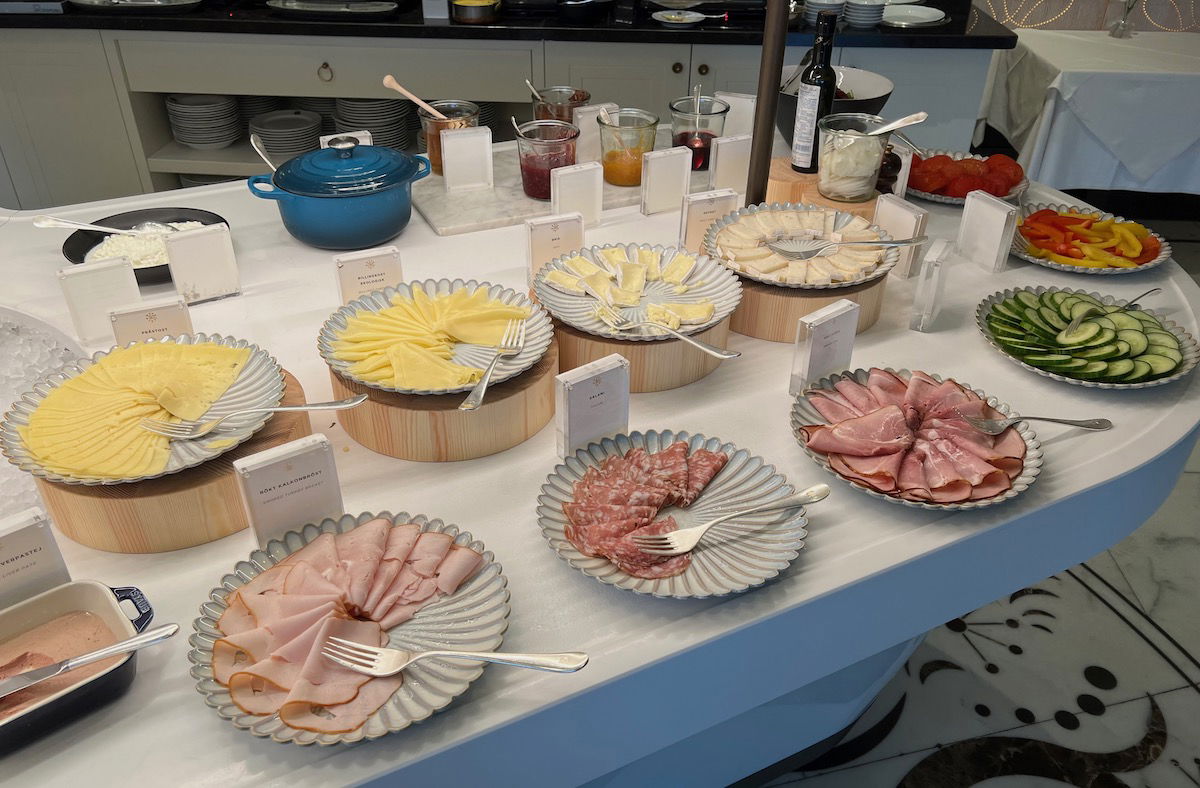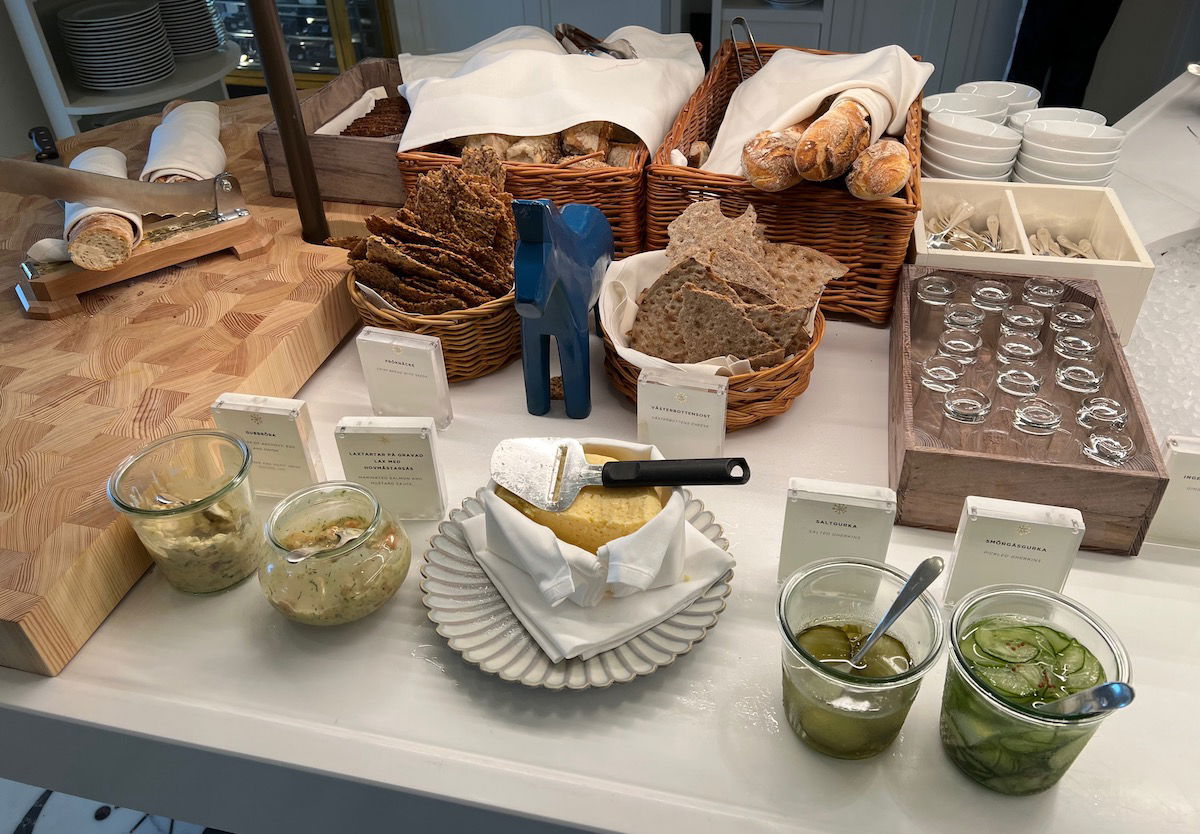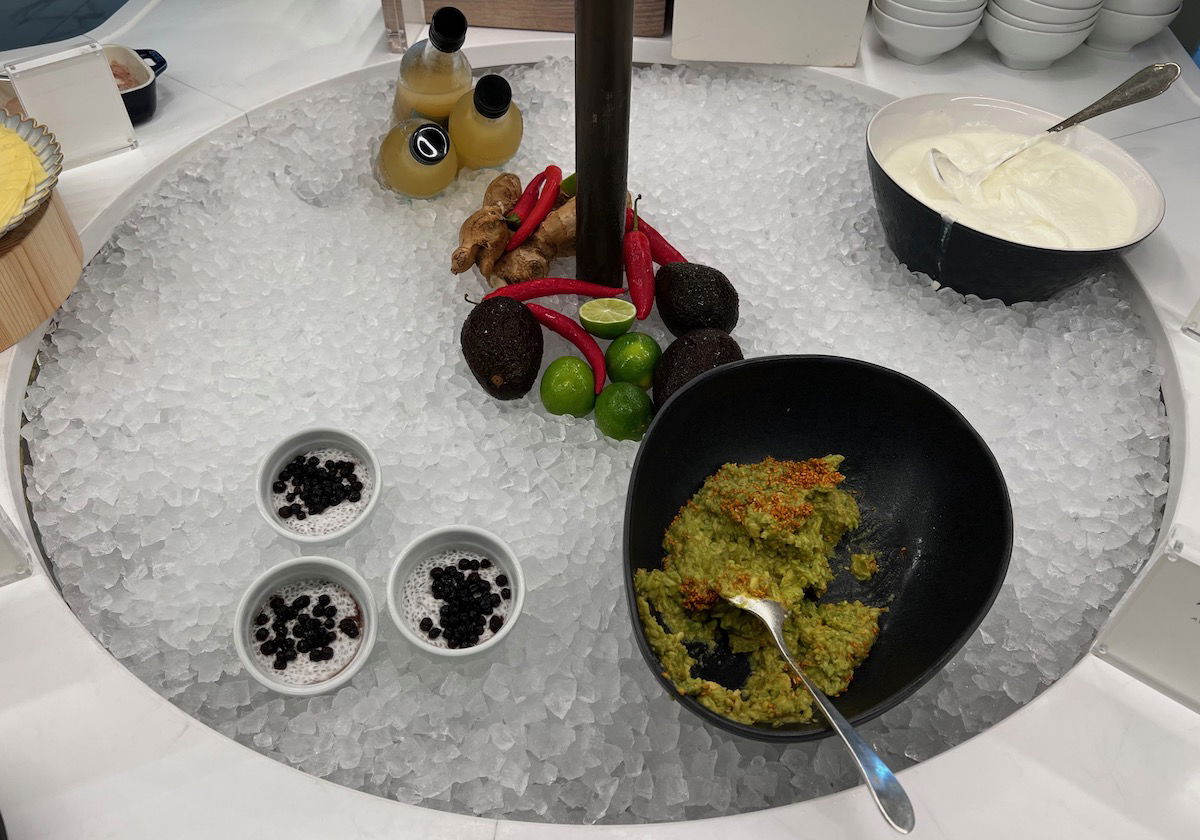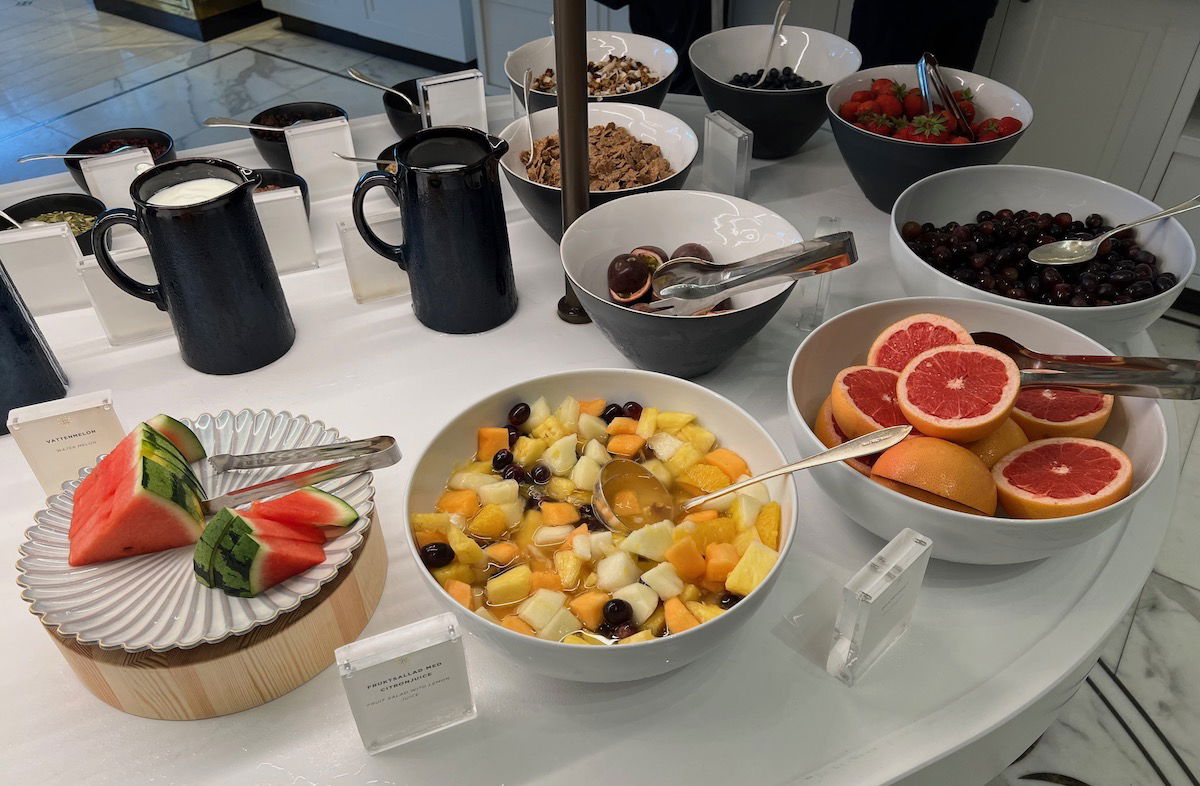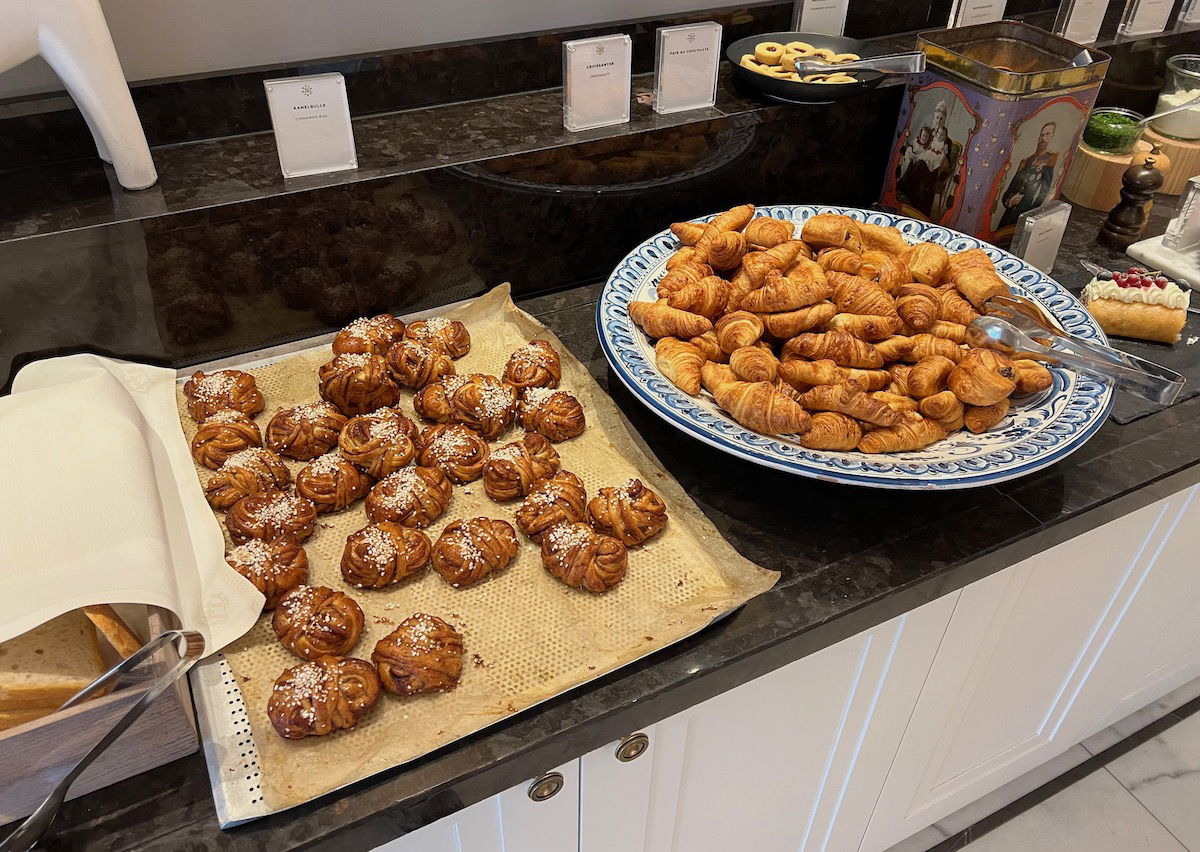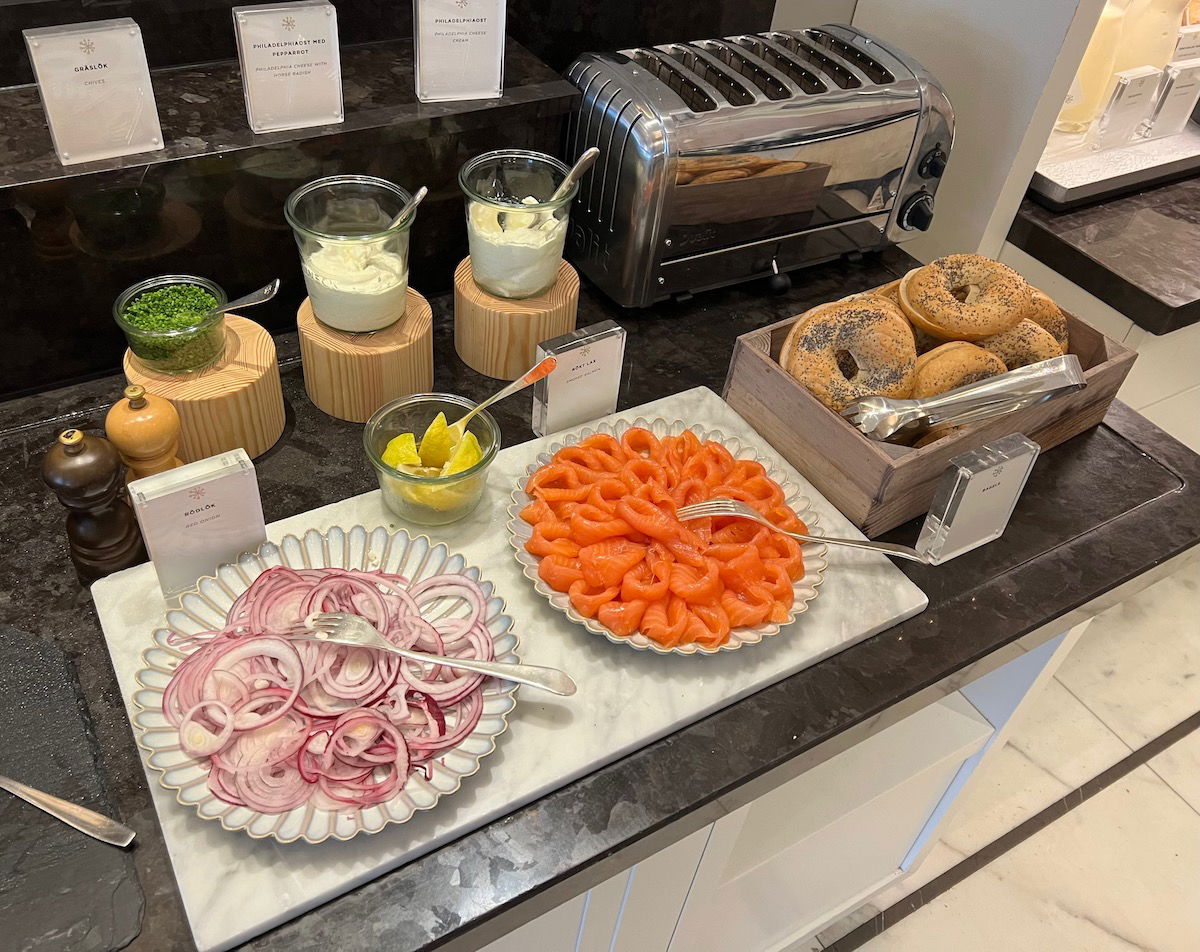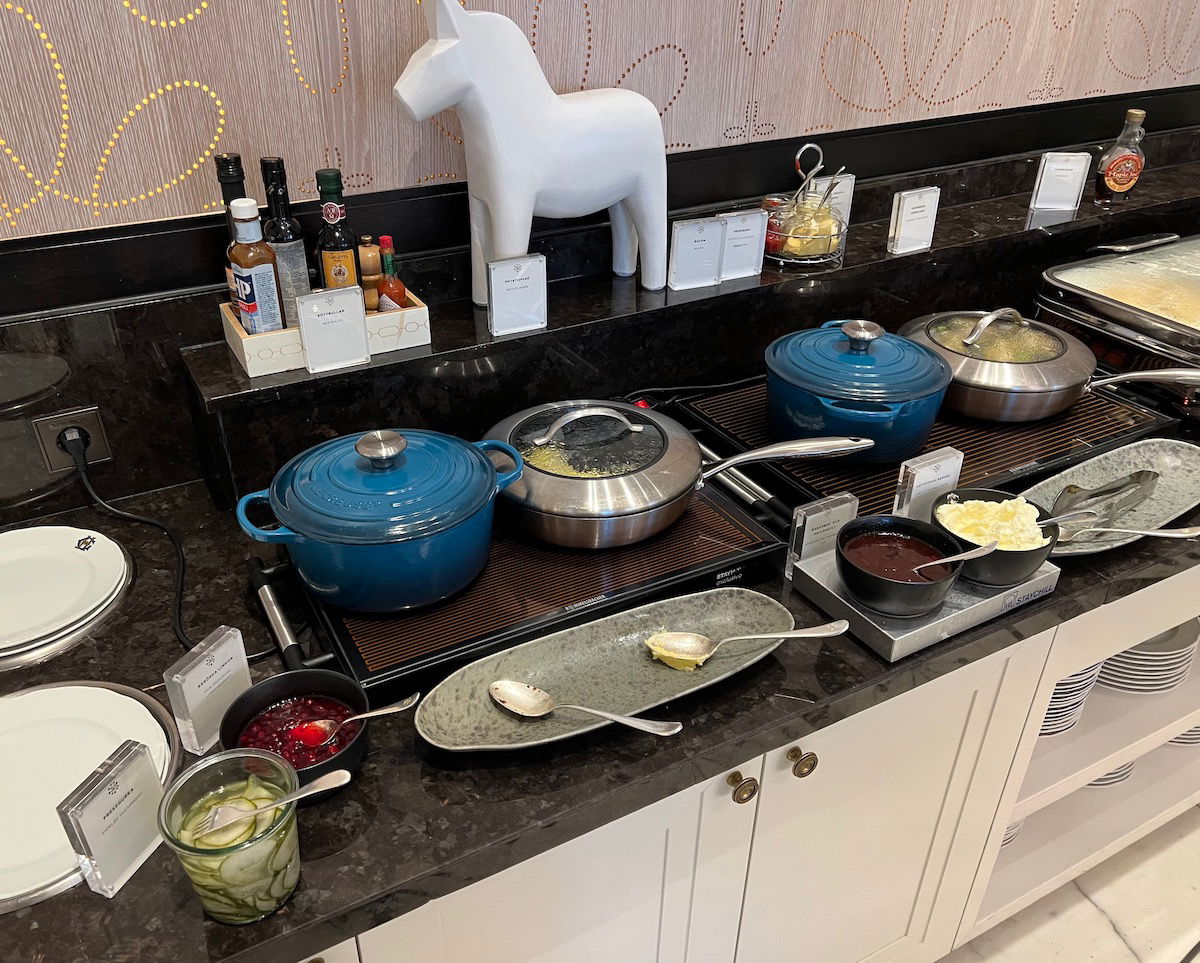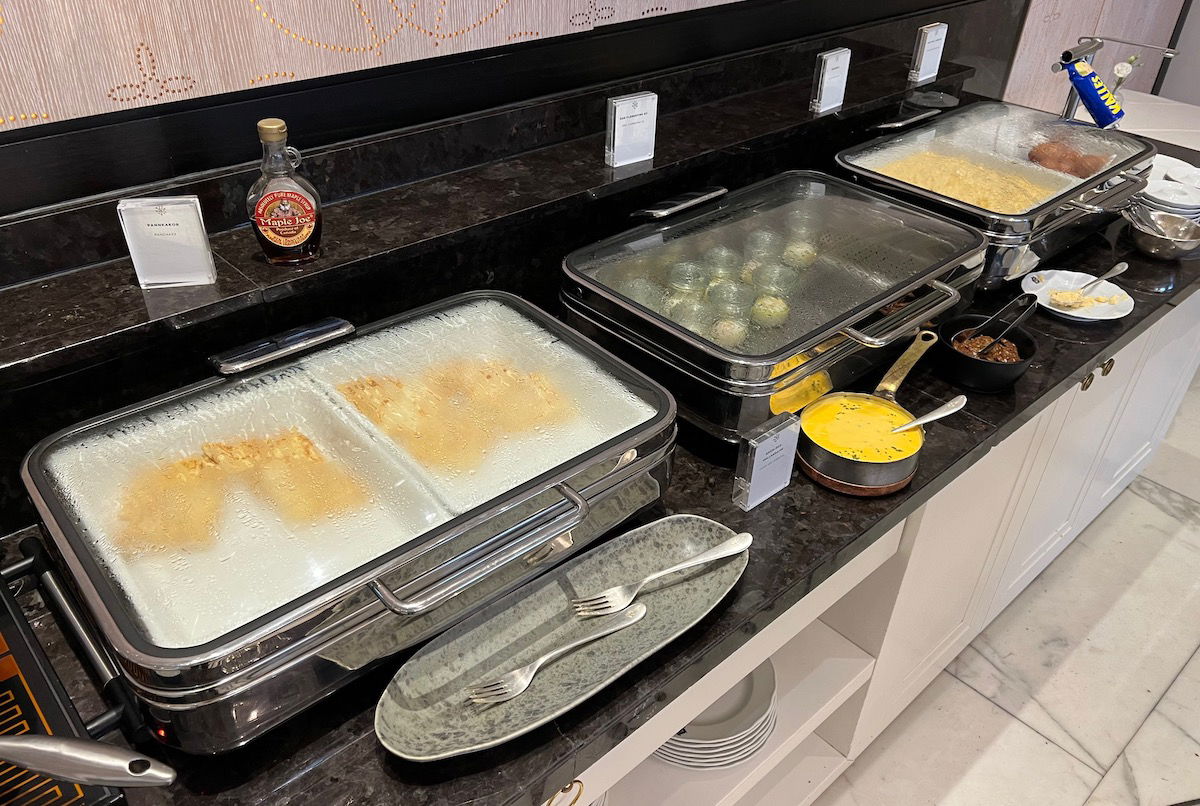 Drinks were served by the staff.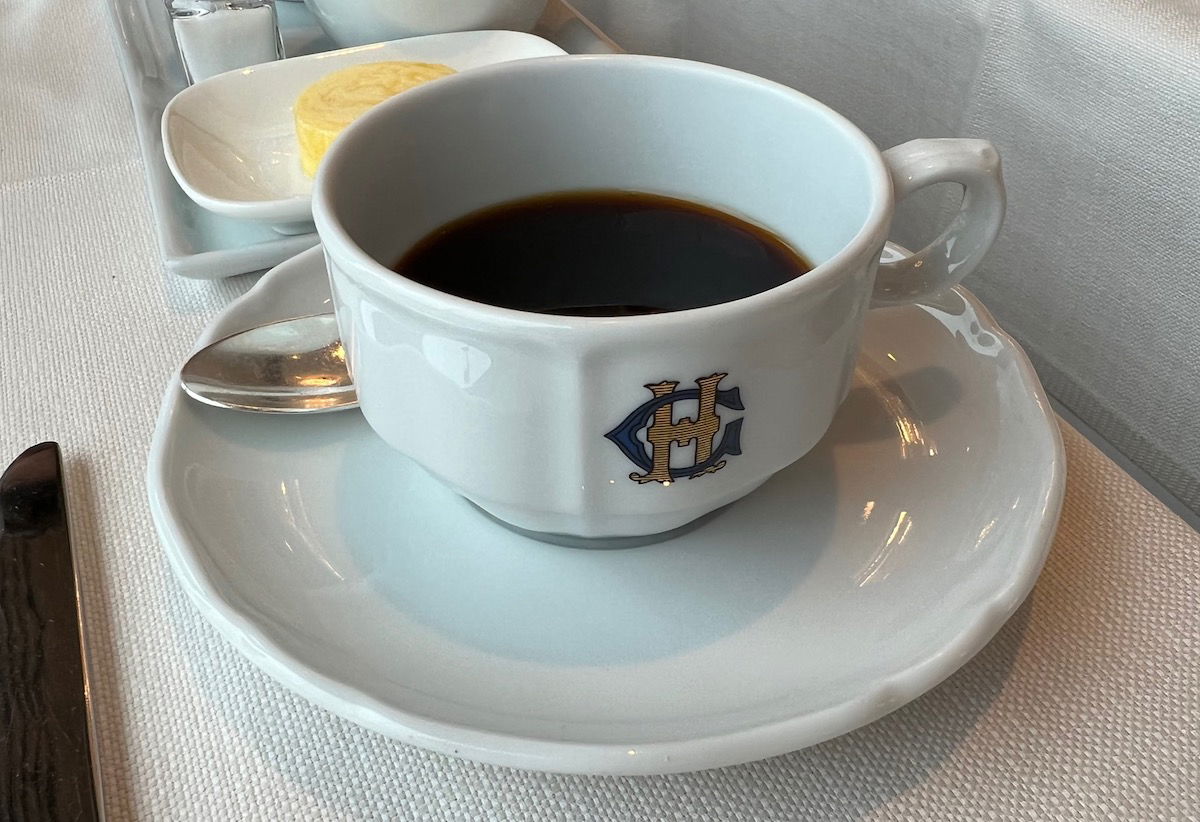 This was definitely the more comprehensive breakfast option, and it was nice to be able to have breakfast here.
Grand Hotel Stockholm room service
Shortly after arriving in Stockholm we had some work to do but were hungry, so we ordered something from room service (especially since we had a $100 credit to spend). We ordered two kale chicken salads and a pumpkin soup, all of which was really good.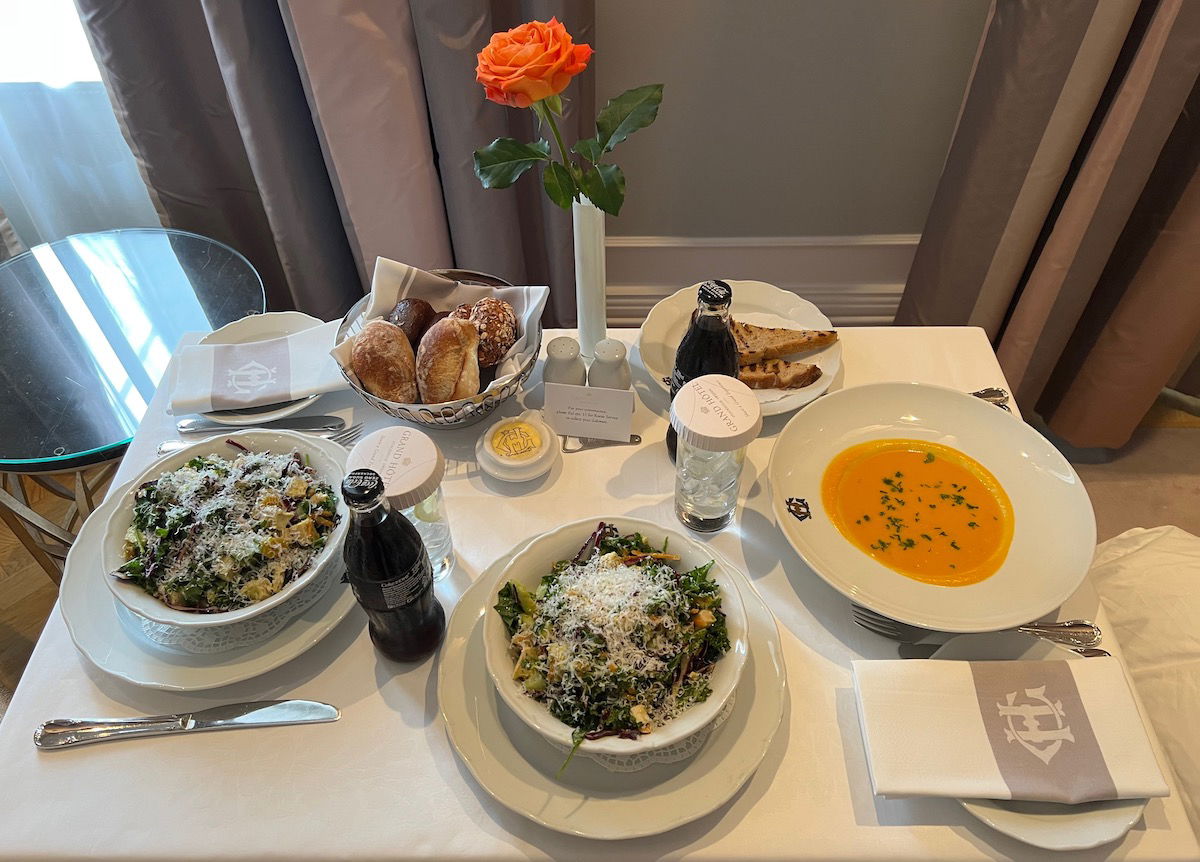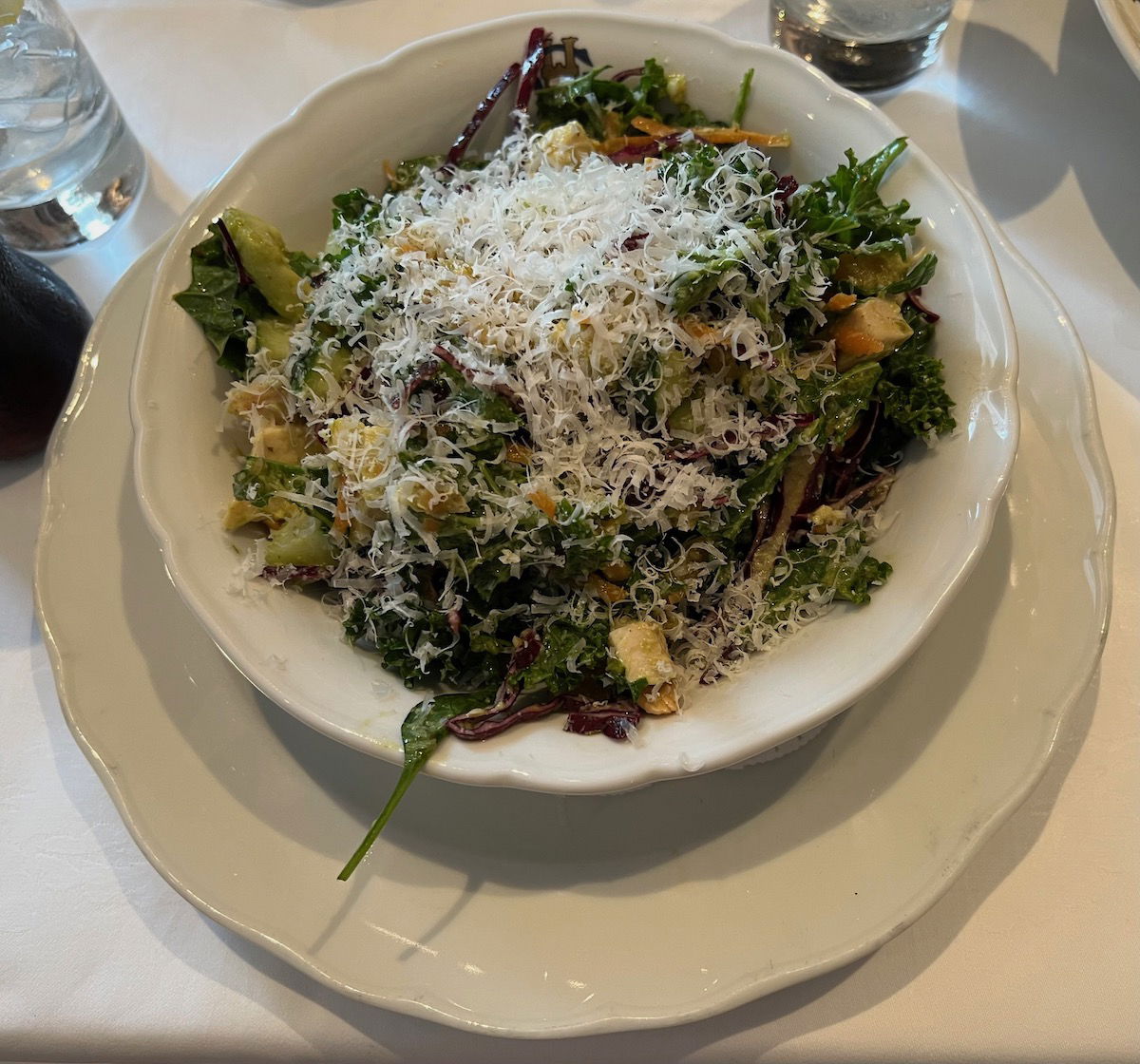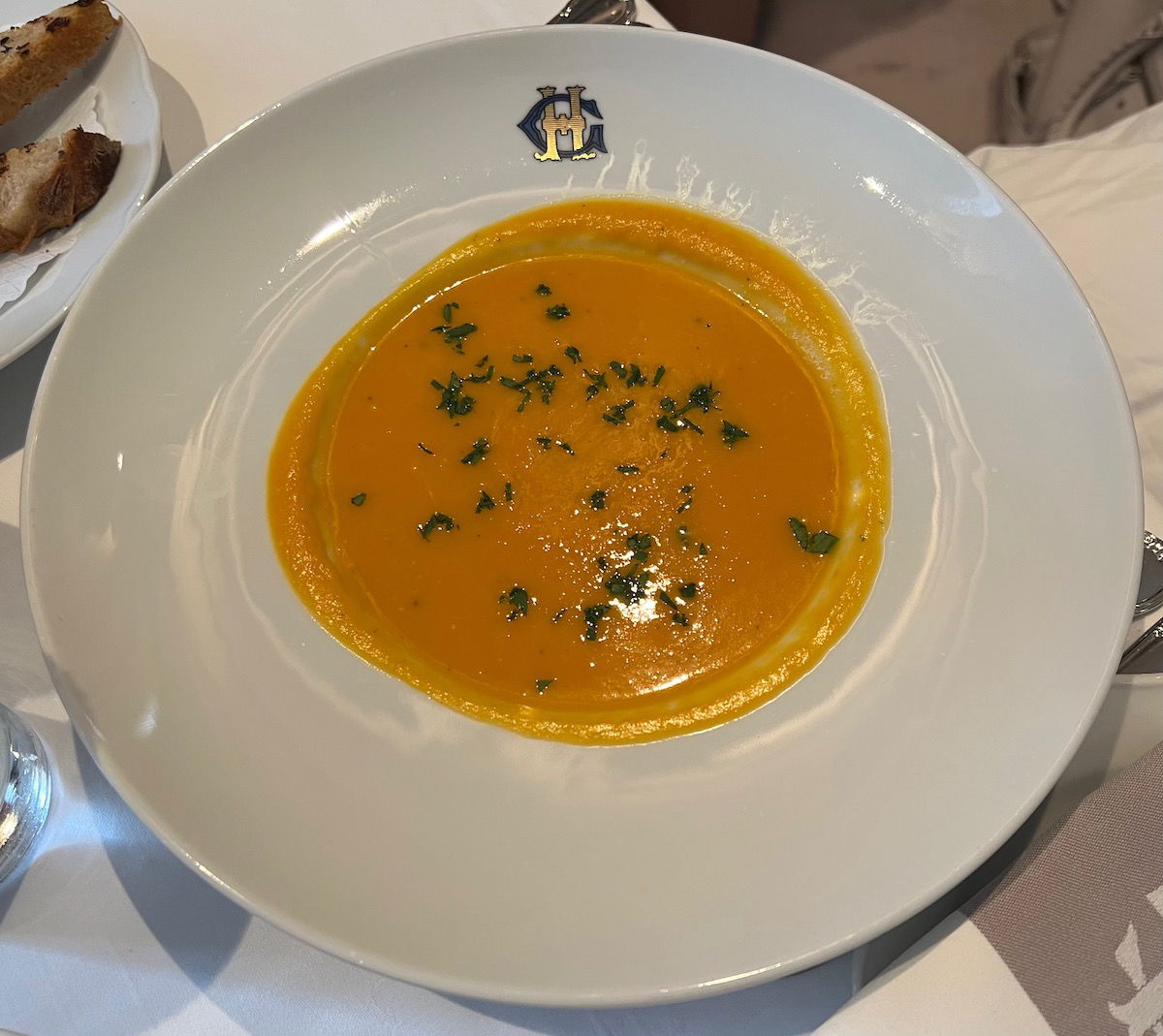 Grand Hotel Stockholm dining venues
While we spent most of our time in Stockholm outside the hotel, I wanted to emphasize that Grand Hotel Stockholm has quite a few dining venues, and in general the hotel is very much the place to "see and be seen" in Stockholm. So there's quite a bit of traffic in and out of the hotel among non-hotel guests.
As far as Grand Hotel Stockholm's food & beverage outlets go:
The Cadier Bar is the hotel's main bar, and it's open for breakfast and afternoon tea, plus it's open all day for drinks (and gets very popular in the evenings)
The Veranda serves a breakfast buffet, and then an a la carte lunch and dinner, with views of the waterfront
Mathias Dahlgren's Matbaren is described as the hotel's modern bistro, serving lunch and dinner
Mathias Dahlgren's Rutabaga is the hotel's vegetarian restaurant, serving dinner
The Terrace is the hotel's outdoor space on the waterfront, serving drinks and light meals
Grand Cafe is in a small building just in front of the hotel, and serves coffee, sandwiches, salads, etc.
Bottom line
Grand Hotel Stockholm is a great historic city hotel with an ideal location, excellent food & beverage outlets, and nice rooms. This isn't one of those hotels that you absolutely have to stay at, because it doesn't exactly offer the most personalized experience, with 270+ rooms.
That being said, I do think this is a great place to stay in Stockholm. And even if you don't stay here, at least visit the hotel for a drink, since the building is beautiful.
If you've stayed at Grand Hotel Stockholm, what was your experience like?