Right now I'm in a bit of a travel planning frenzy. I had a ton of international travel early in the year, and have now been in the US for a couple of weeks. Around that time my international travel bug usually starts to kick in, so in this post I wanted to share some of the upcoming product reviews I'm hoping to complete.
At the end of last year I shared the airline products I'm most excited to review in 2018. I shared eight products, and so far I've reviewed six of them (I haven't yet reviewed Iran Air or RwandAir, but hope to later this year).
I'm in the process of trying to plan some summer travel, and in this post wanted to outline some of the flights I'm hoping to book over the coming weeks and months. I can't guarantee I'll review all of them soon, though I like publishing these types of lists both so I have somewhere I can personally reference when planning, and hopefully also to give some of you inspiration for some unique flight concepts, as almost all of these products should be bookable with miles or using great discounted fares.
With that in mind, below are the airline products that are on my immediate radar, roughly in order of importance. Note that this list isn't comprehensive and doesn't necessarily include all of the products I want to review, but rather the ones I can see myself reviewing over the summer.
Oman Air's new 787 first class
I love Oman Air, and find that they have an excellent business class product. The airline will soon be taking delivery of their first Boeing 787-9 featuring first class suites, which seems like a huge upgrade over their current first class product. On top of that, Muscat Airport recently opened a new terminal, which should be a significant improvement in terms of the passenger experience.
Oman Air has recently introduced great first class fares between Cairo and London, as you can fly one-way in the new first class for ~$1,200.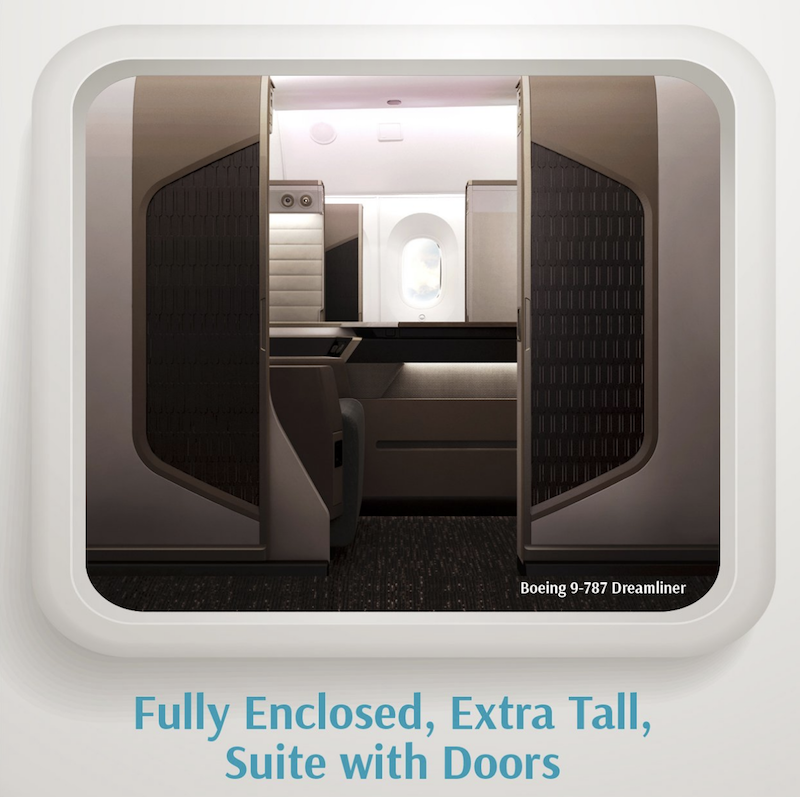 Kuwait Airways' new 777 first class
Kuwait Airways is refreshing their longhaul fleet with some new 777-300ERs, which is also allowing the airline to expand significantly. I've flown Kuwait's 777-300ER in business class, and I doubt the first class soft product is that different. However, this review will be special to me because I've reviewed every other international first class product in the world, so this will be my last airline on that list.
Kuwait Airways used to have great paid first class fares from Dubai to New York, though it looks like those have been recently pulled. While not as good, it looks like the next best fare is from Manila to Cairo, which works out well for me, given that I have to position there anyway. 😉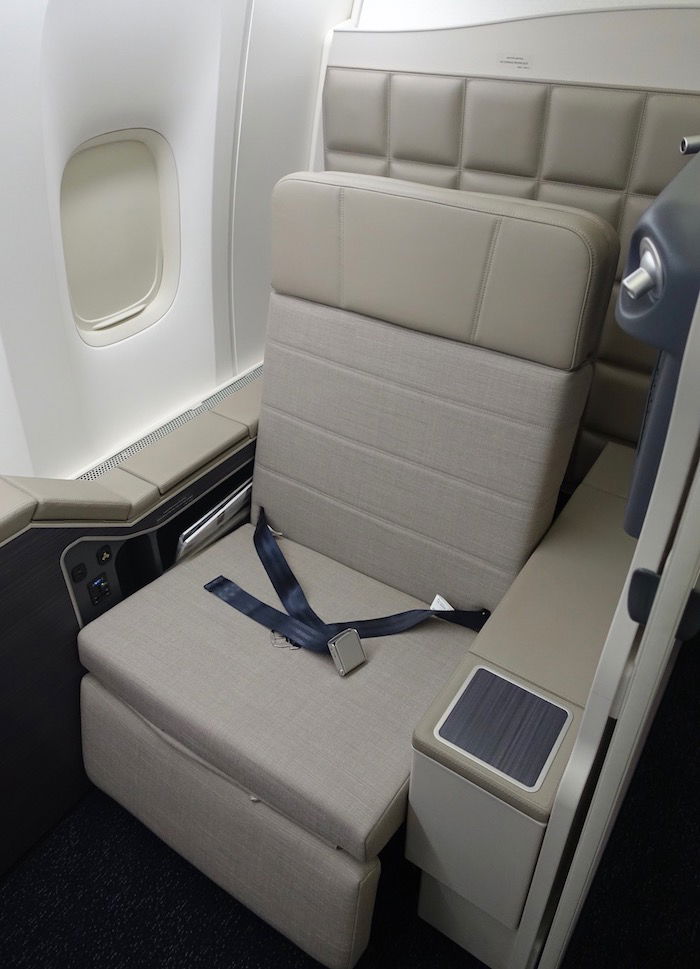 Air Belgium's business class
Air Belgium is a startup airline that was supposed to launch operations between Charleroi and Hong Kong as of April 2018, though they'll now instead be launching in June. I was supposed to fly them a few weeks ago, but due to the delay in their operations I'll have to fly them sometime in June or July. I already have a flexible ticket on them, so I just need to figure out when I can make it work.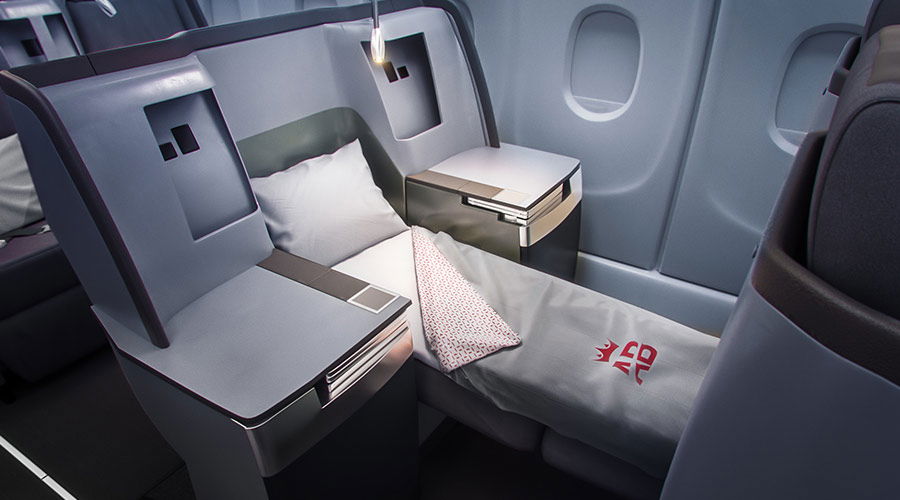 Singapore Airlines' new 787-10 business class
Singapore Airlines has launched a lot of new products lately. Late last year they introduced their new A380 Suites and new A380 business class, and a few weeks ago they introduced their new 787-10 regional business class. This plane will become the backbone of Singapore Airlines' regional fleet. I want to review this not just so I can see what the seat is like, but also to experience the 787-10, given that Singapore Airlines is the launch customer for the aircraft type.
The 787-10 is being flown to Tokyo Narita, Osaka, Perth, and more, so to keep things simple I'll probably fly it between Tokyo and Singapore for 43,000 KrisFlyer miles one-way.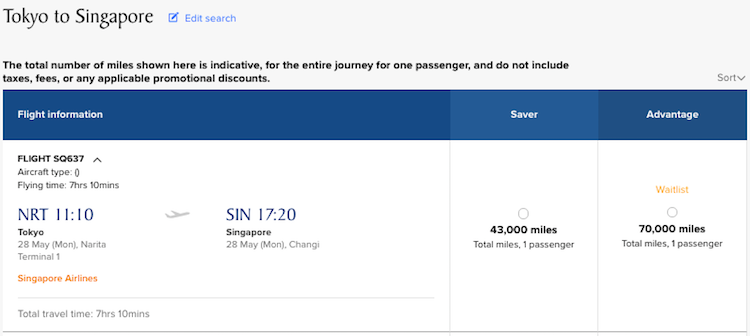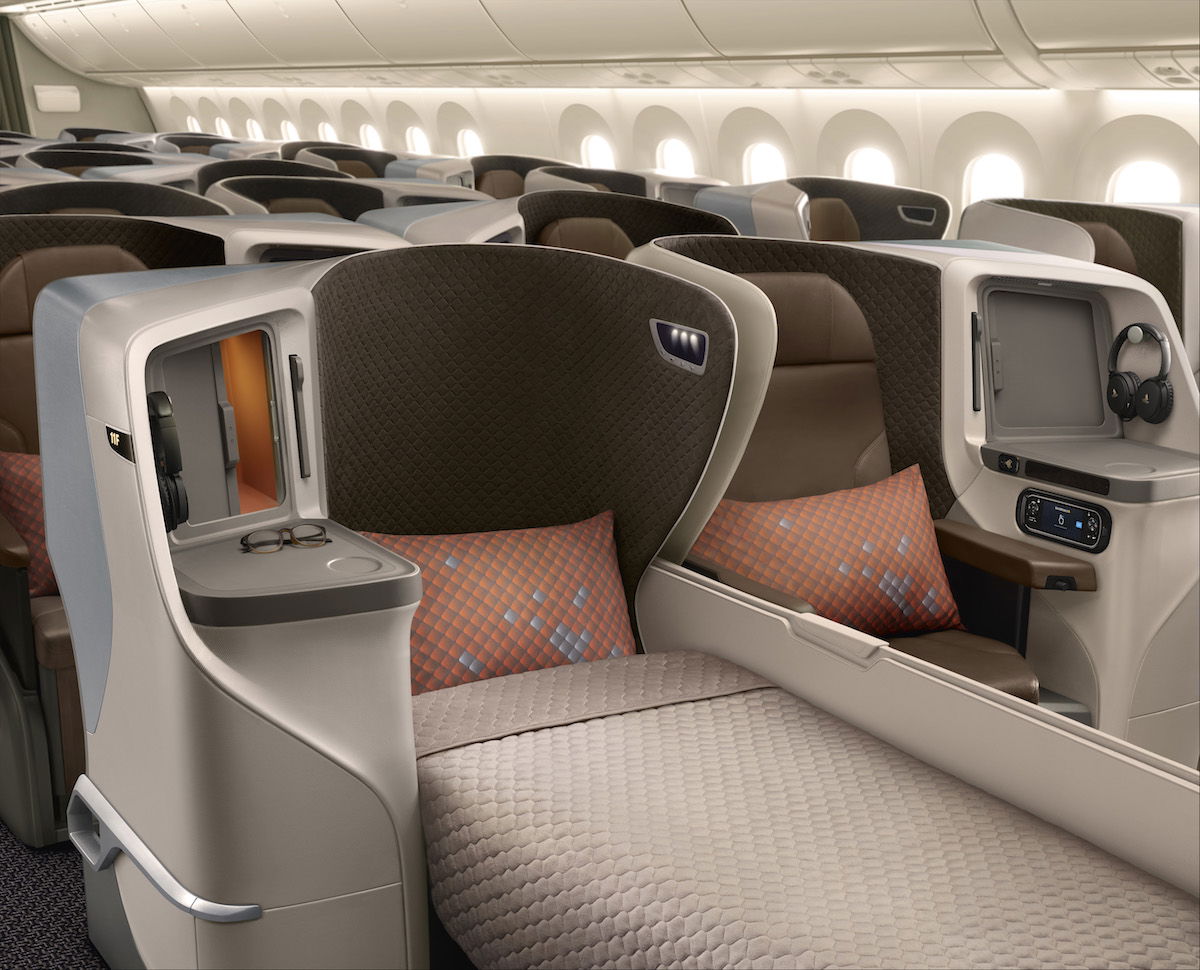 Gulf Air's new 787 business class
Gulf Air is another airline that's trying to reinvent themselves, and they'll shortly begin service with their first 787. Gulf Air chose Apex Suites for their 787s, which is one my favorite business class seats, and only otherwise available on Japan Airlines, Korean Air, and Oman Air.
I should have redeemed American AAdvantage miles for this, as they had a partnership until April 30. Yet clearly I'm completely incompetent, because when I phoned up American the agents couldn't see the space anymore, and I thought to myself how annoying it was that they couldn't do their jobs properly… then I realized it was already May 1. Gah!
I guess the next best option is a paid business class ticket out of Colombo (if anyone knows of other good paid fares, please let me know).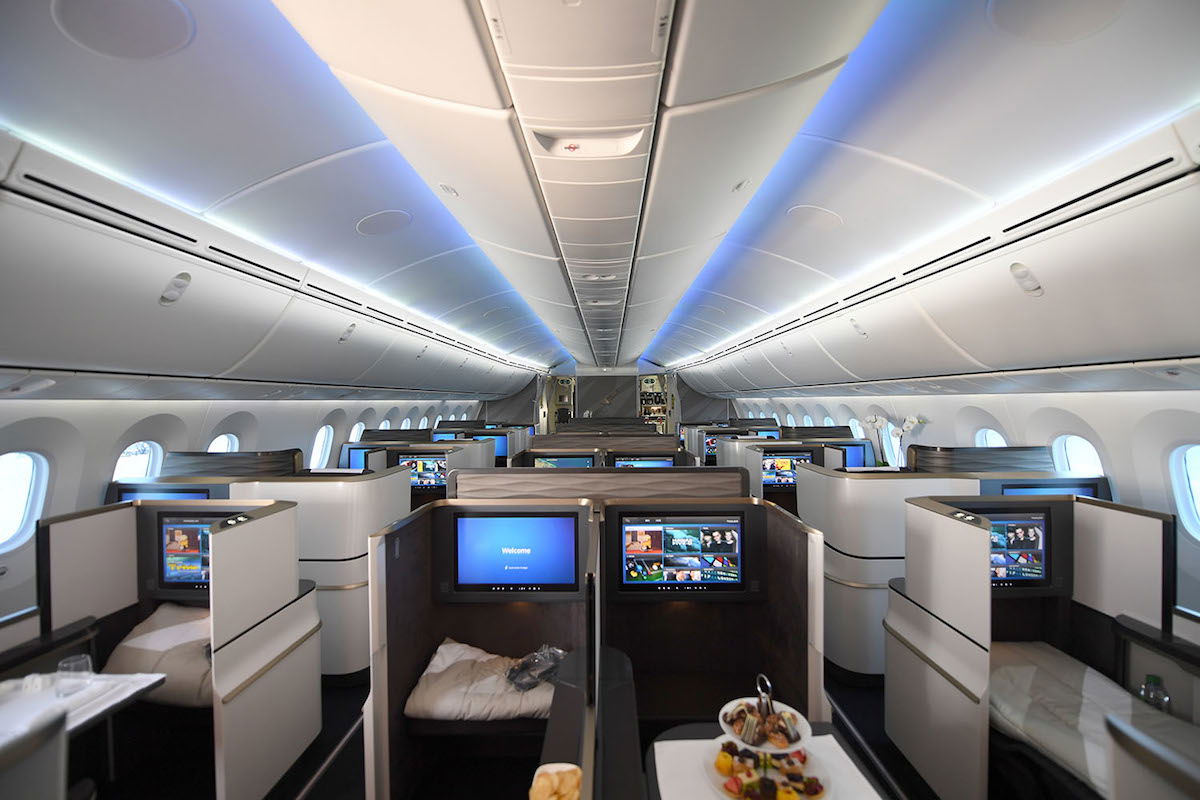 Malaysia's new A350 first class
Malaysia Airlines recently began operating the A350, which they're using to replace the A380. Their first class doesn't look that great, which is to say that they're using a modified business class seat for the cabin. However, I'm curious to test it out, and see how first class is holding up, especially as it has been years since I've reviewed their A380 first class.
This is also really easy and cheap to book with miles. Malaysia has tons of first class award availability between Tokyo and Kuala Lumpur (sometimes all four seats in the cabin are available as awards), and this can be booked for just 40,000 AAdvantage miles.


Korean Air's new 787-9 first class
I've reviewed Korean's 747-8 and A380 first class, and enjoyed both of them. Korean Air recently added the 787-9 to their fleet, which is more interesting than exciting. The plane is in a three cabin configuration, with both first class and business class. The catch is that they use the same seats for both cabins.
They're using the Apex Suite, which is a great business class seat, but seems out of place in first class.
Still, I'm curious to check it out, and Korean Air SkyPass is one of my favorite Ultimate Rewards transfer partners, so I could book this for just 80,000 SkyPass miles between Asia and the US.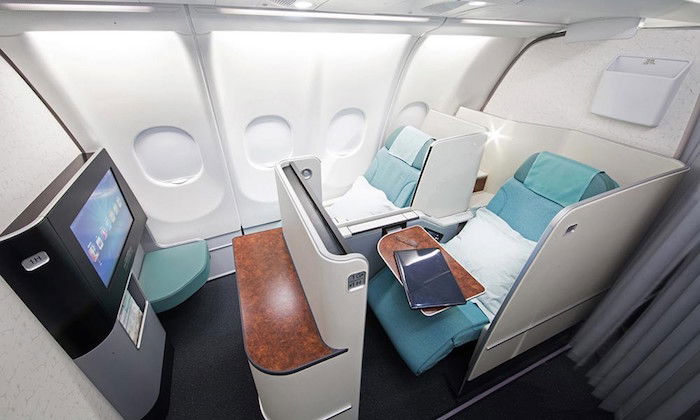 Condor's business class to Whitehorse
Condor business class has been on my radar for a while, especially now that it's an Alaska Mileage Plan partner airline. They have angled seats in business class so it's not that exciting of a product.
I don't want to fly Condor business class on just any route, but rather on the route I find most interesting, which I've called the most random transatlantic route there is. Specifically, I'm talking about their seasonal once weekly flight between Frankfurt and Whitehorse. Paid fares are good, and you can earn 300% Alaska miles for paid business class tickets (even more if you have status).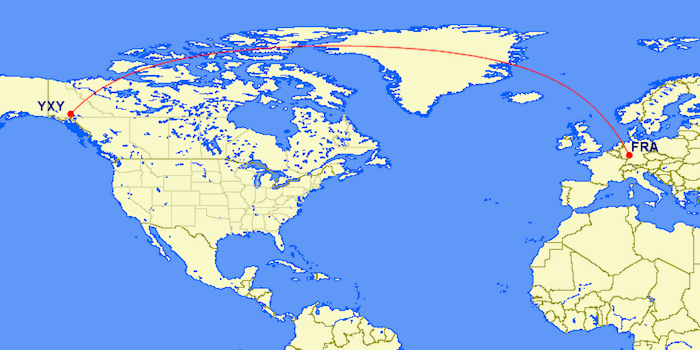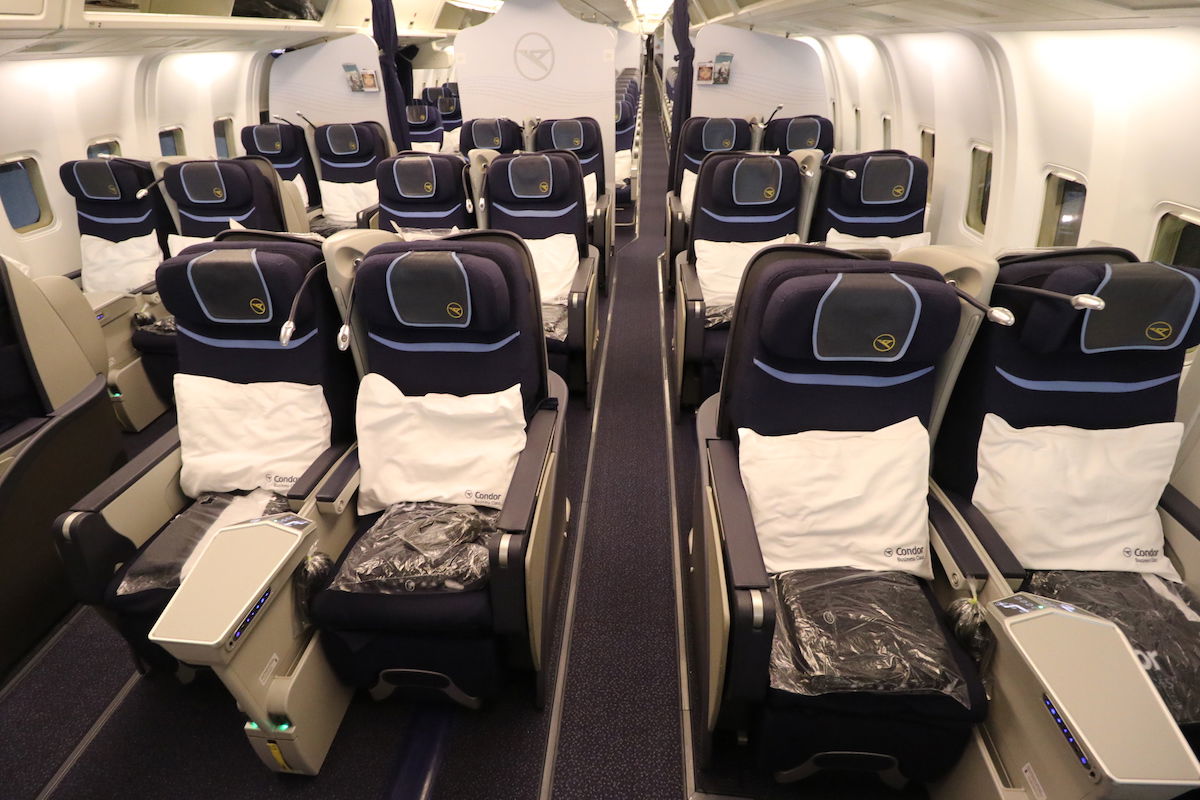 Air Niugini's business class
Air Niugini is a random airline that I've been really excited to review. Initially I wanted to also wanted to visit Papua New Guinea, but to my surprise after doing some research Port Moresby is apparently not safe at all, so I don't think I'll be visiting this time. However, I can't turn down the opportunity to connect in Port Moresby while flying between Asia and Australia.
Air Niugini has 767s (in a 2-1-2 configuration, similar to MIAT Mongolian), though they also have 737s with angled flat beds, which are equally interesting to me. So I've been trying to figure out the best way to try both products on one trip, and it looks like the best option is to fly from Singapore to Port Moresby on a 767, and then connect to Cairns on a 737.
This can be booked for just 53,00 Qantas points in business class, and Qantas is a Citi ThankYou transfer partner.

FlyDubai's new flat bed business class
FlyDubai recently began taking delivery of Boeing 737 MAX 8 aircraft, which feature flat beds in business class. Their configuration is very similar to JetBlue Mint, as they have a row of seats in a 1-1 configuration. I'd like to see just how good their service is. The issue is that there aren't any great ways to redeem miles on them, and I also can't find any great paid fares.
The best I'm seeing is a ticket from Kiev to Dubai that's in business in one direction and economy on the return for ~$1,300, but I feel like there must be some better fares out there. If anyone knows of any, please let me know!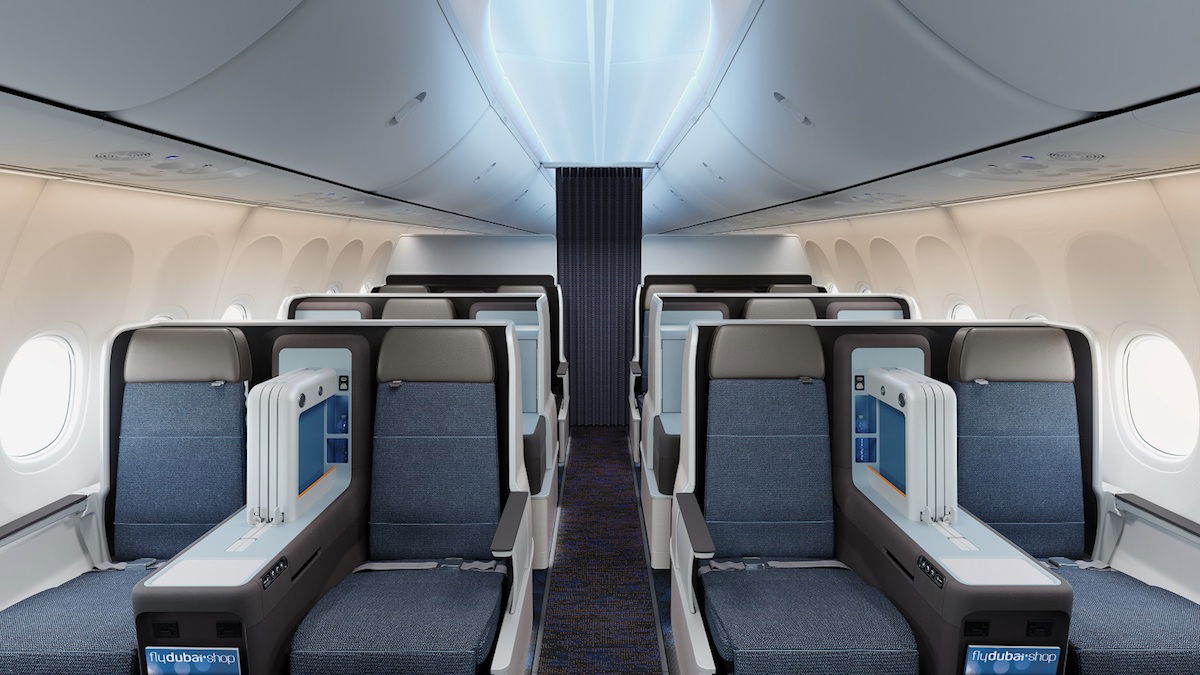 S7 business class to anywhere
I wrote about my interest in S7 just a few days ago. They're the only oneworld airline I haven't yet flown, and they largely use Novosibirsk as a connecting point between East and West. They have cheap paid business class fares, or you can easily redeem miles on them. My Russian visa is valid until next summer, so I figure I should try them with a brief stopover in Russia while I have that visa.
S7 has business class seats that look similar to first class within the US, so this isn't anything to get too excited about (unless you just like random airlines, like me).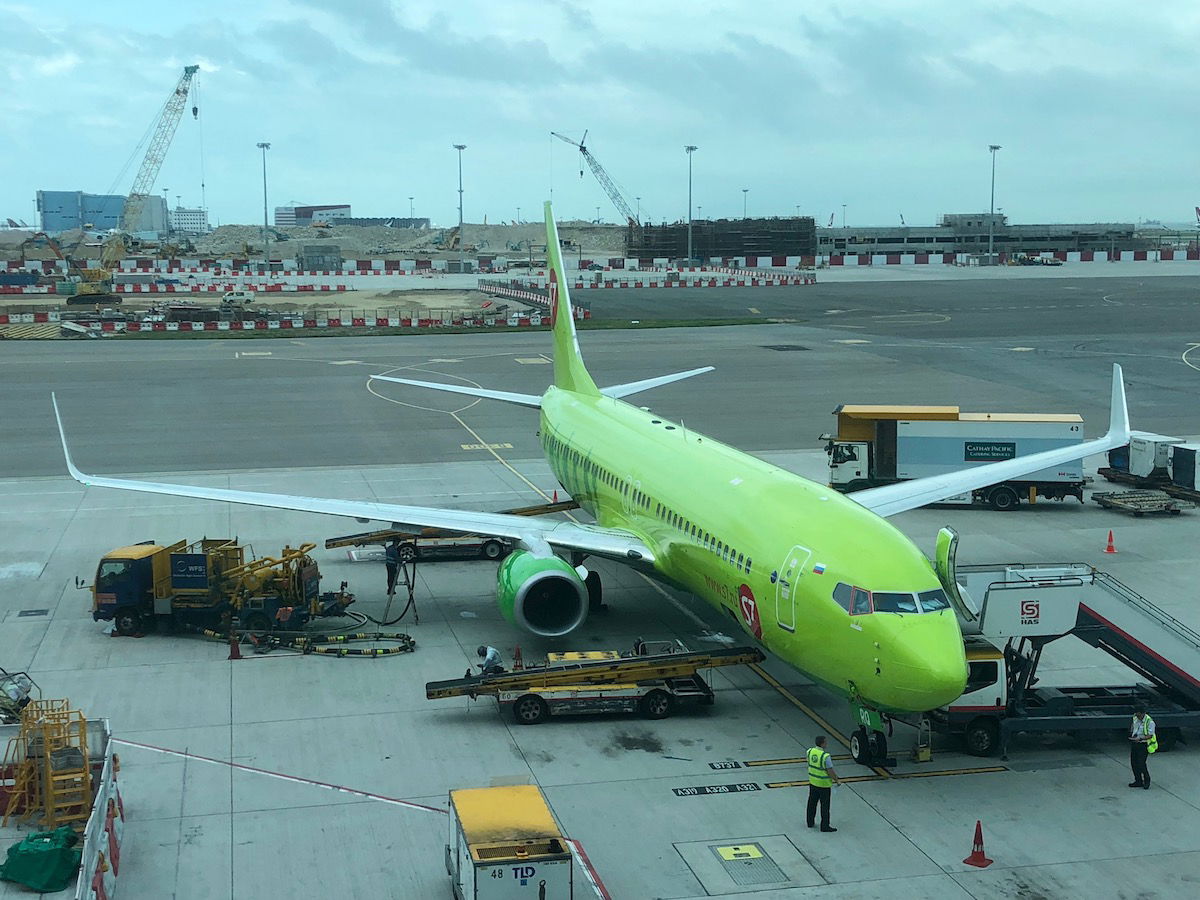 ANA's 777 business class
I've reviewed Japan Airlines' 777 business class, though haven't reviewed ANA's latest 777 business class, so I feel it's time I do that. This is easy enough to book book on miles, and ideally I'd book it out of San Francisco, so I can also check out United's new Polaris Lounge.
Air Italy's A330 business class
Last summer I flew Meridiana from Naples to New York, which was a surprisingly pleasant experience given how outdated the cabin was. Qatar Airways recently invested in the airline, and they're refreshing their fleet and changing their route network. Soon the airline will start flying from Milan to New York and Miami with former Qatar Airways A330s. I'd like to see how the service has changed since Qatar's takeover.
Air Italy has attractive business class fares, especially if originating in Europe. If you want to limit your out of pocket, you could book one direction in business and one in economy.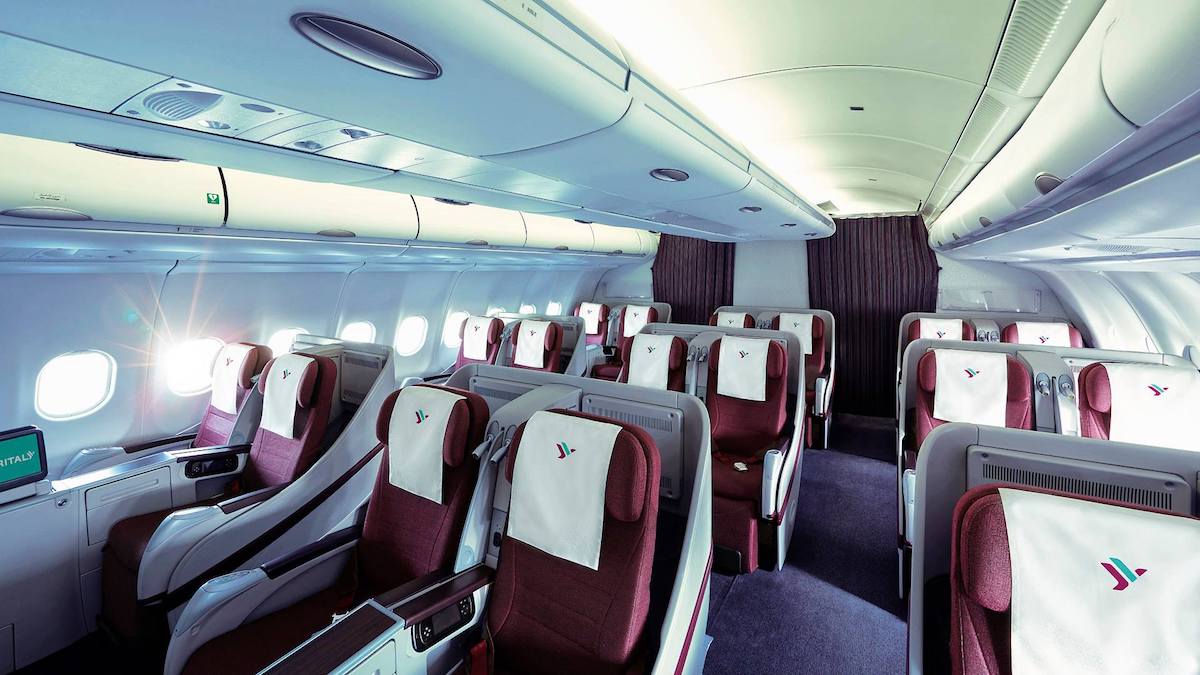 British Airways' 747 business class with new service
I've reviewed British Airways' A380 and 777 business class, and haven't been impressed. However, I'd be curious to test the upper deck on their 747s, since it seems like a more comfortable experience. Specifically, I'd like to review this between London and New York, where British Airways offers their new business class soft product, so I can see how much better it is.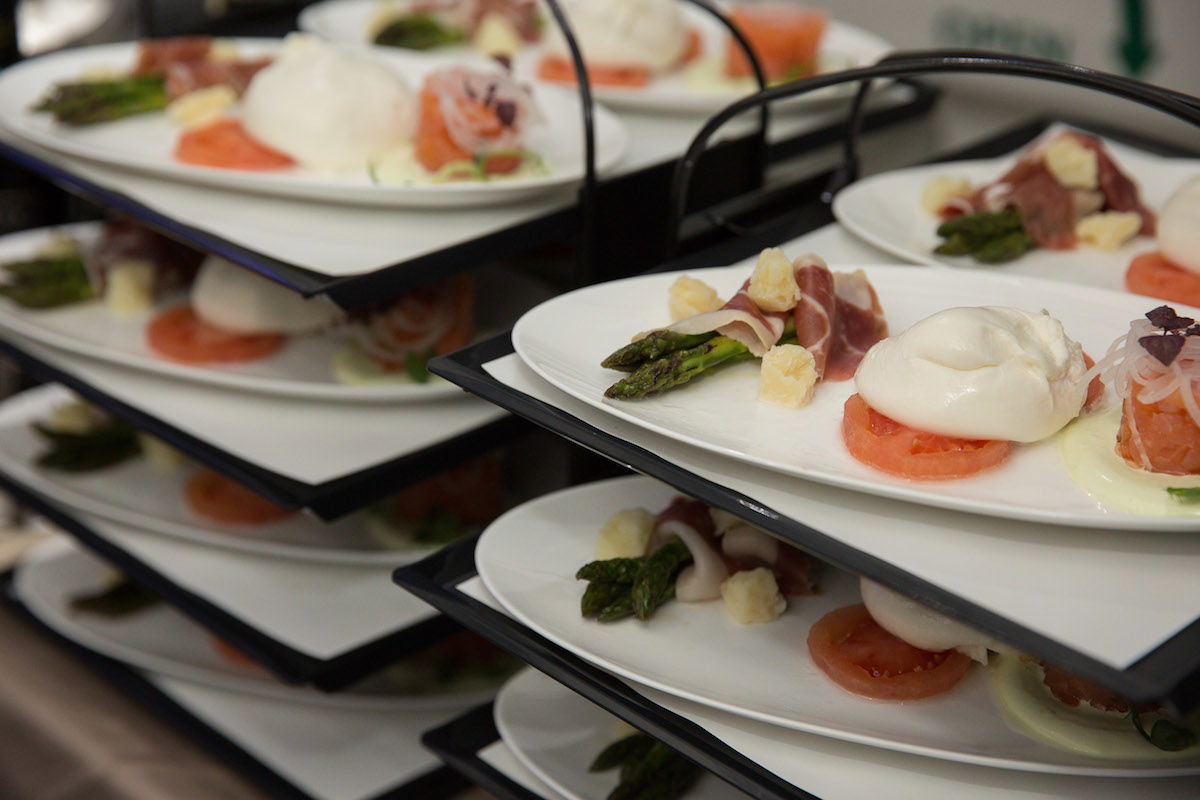 Bottom line
Obviously there are a lot more products I want to review, but the above are the ones that I think will be the most practical over the coming months. That's because I'm planning a few round the world trips, and these all nicely fit into that. Furthermore, all of these airlines either have ample award availability, or good paid fares. For example, I'd also love to review Qantas' 787 on their new Perth to London flight, but I see no award availability, and can't even find a reasonable paid business class fare, so that's not practical.
Perhaps in the fall I'll finally get around to some sort of a RwandAir African adventure…
Any other airlines you'd like to see near the top of my list?