Emirates isn't the only airline unveiling some impressive new cabins at the Dubai Airshow this week.
FlyDubai operates a fleet of Boeing 737 aircraft, and they just recently took delivery of their first Boeing 737 MAX 8 aircraft. They placed their order for these in 2013, and have a total of 76 of these due to be delivered in the coming years. They plan to have six of the next generation planes in their fleet before the end of the year.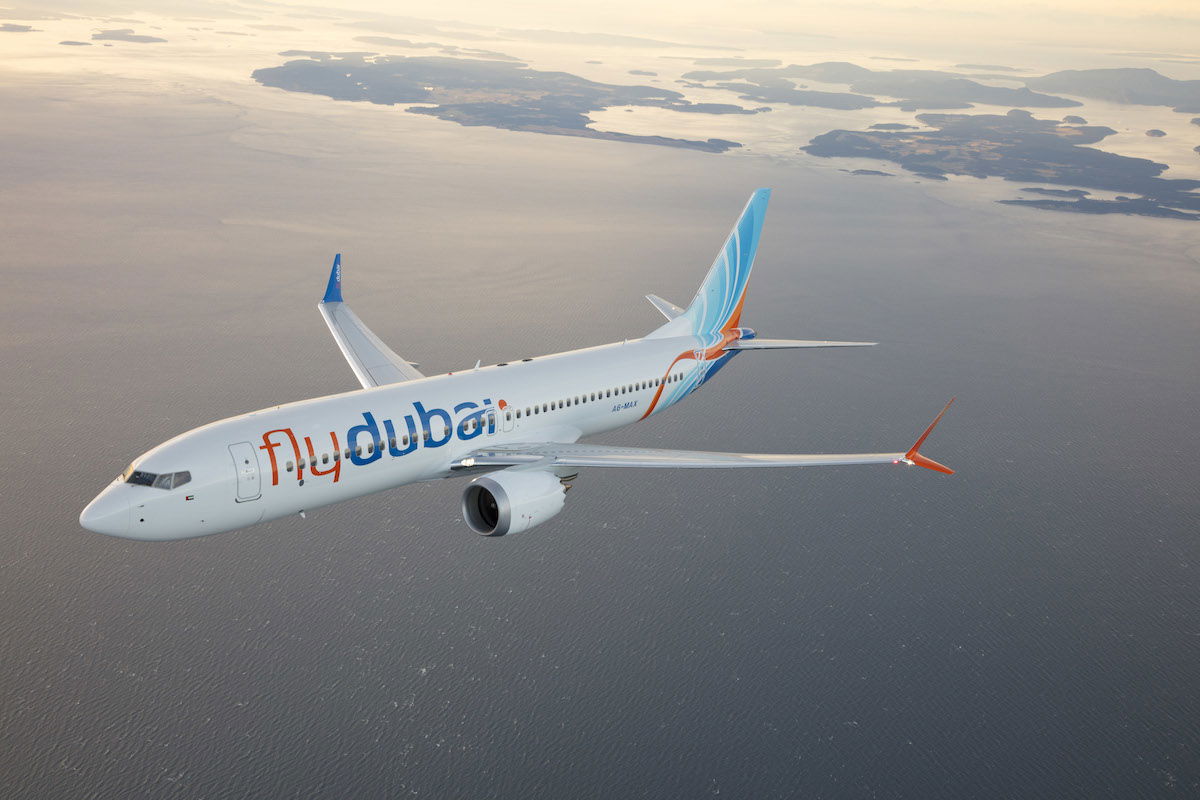 The biggest development with the 737 MAX is that it's more fuel efficient and longer range, meaning it can operate select transatlantic flights. However, we haven't seen much in the way of innovation when it comes to cabins… until now.
FlyDubai's new Boeing 737 MAX 8 aircraft feature fully flat beds in business class.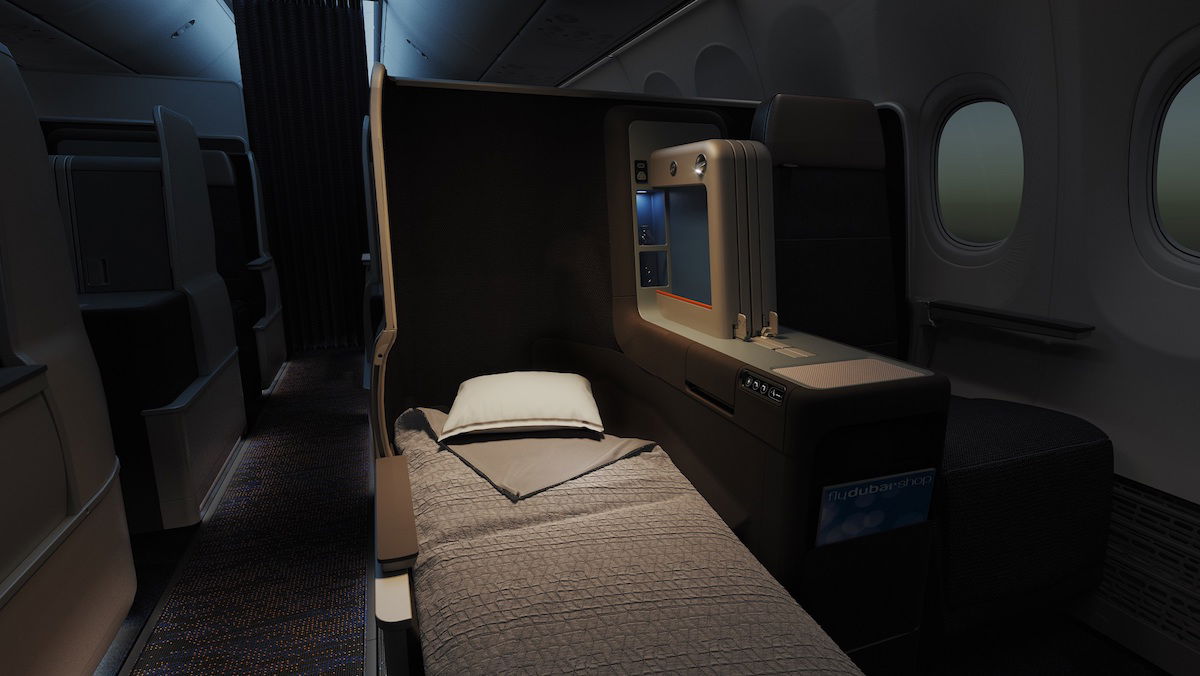 The carrier's new 737 cabins will feature a total of 10 business class seats — two rows will have four seats each (in a 2-2 configuration), while the center row will have two seats (in a 1-1 configuration.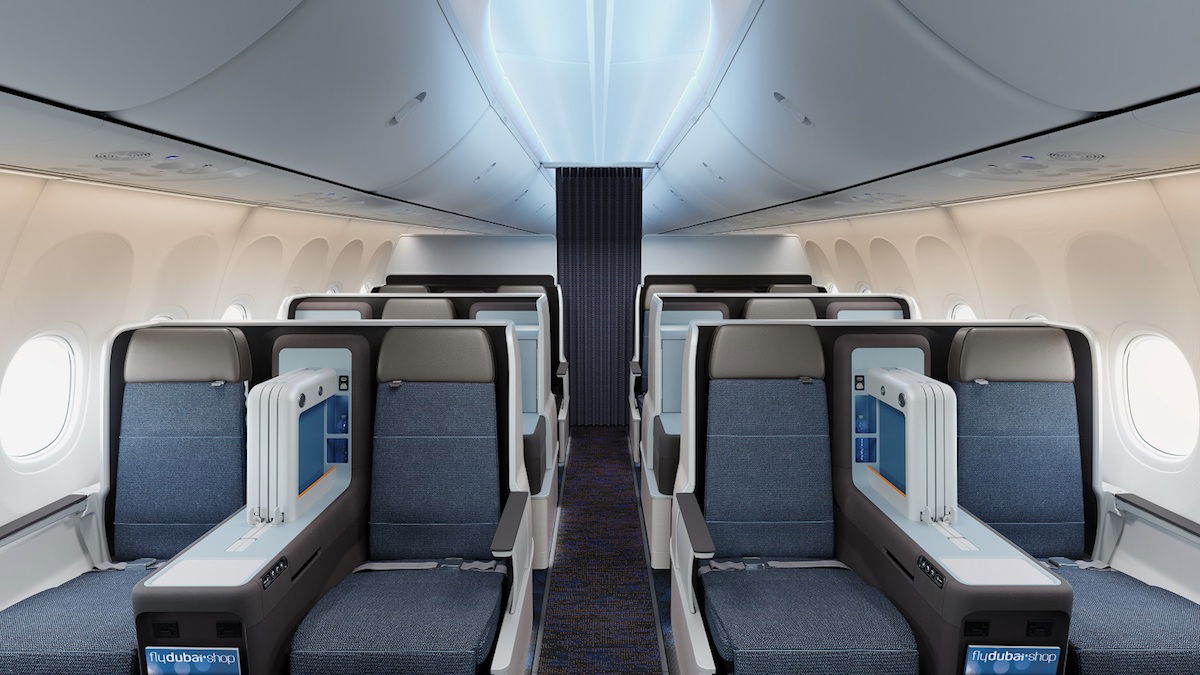 Even their updated economy cabins look quite nice: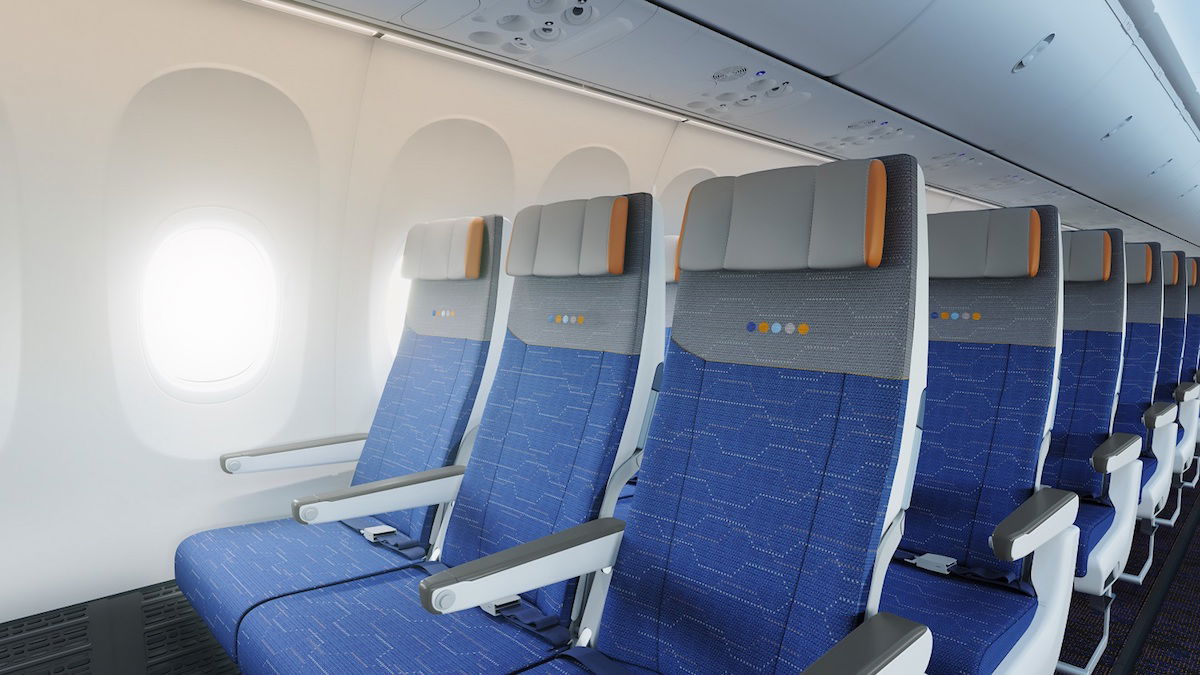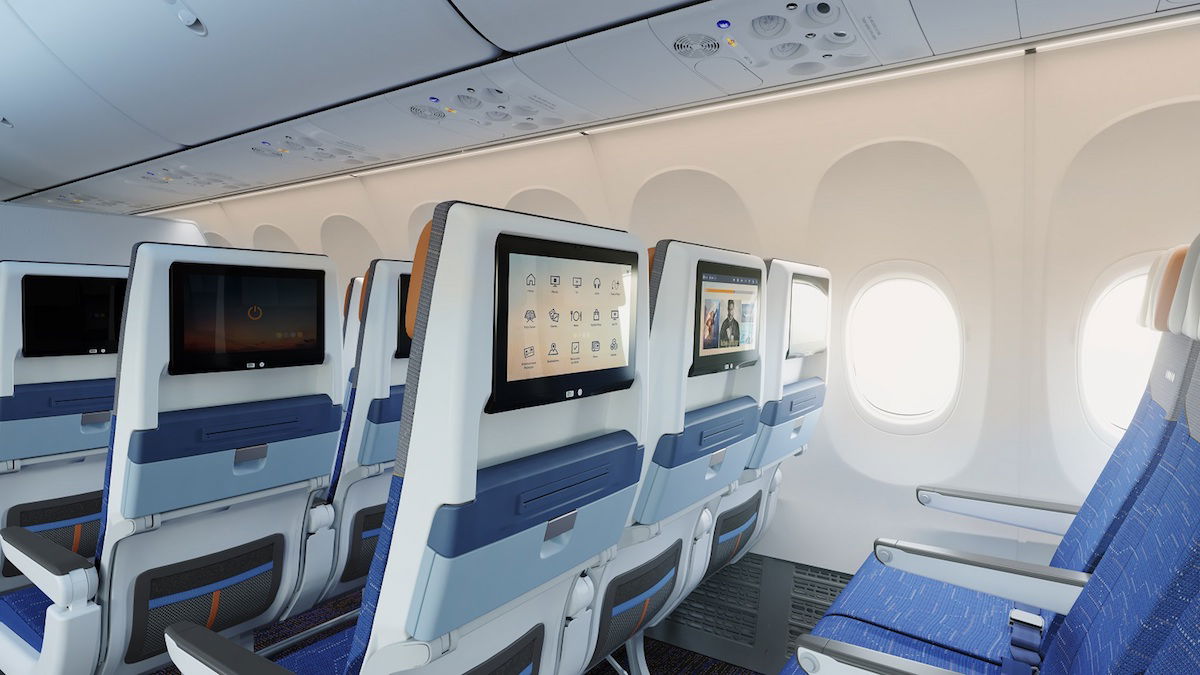 FlyDubai plans to deploy the 737 MAX aircraft to their furthest destinations, including Bangkok, Prague, Yekaterinburg and Zanzibar. As the airline takes delivery of more of these planes, they'll be rolled out to more destinations.
What I find bizarre is that FlyDubai put out a press release about how they've showcased their new 737 MAX aircraft at the Dubai Airshow, they have pictures of the new cabins, but there's absolutely no description of the new cabins or anything. You'd think that would be one of the things they'd most be highlighting about the new planes.
As a point of comparison, FlyDubai's current 737s feature recliner seats that look more like domestic first class within the US than a competitive longhaul product. Currently FlyDubai planes have 12 business class seats, so we're seeing a reduction of two seats per cabin.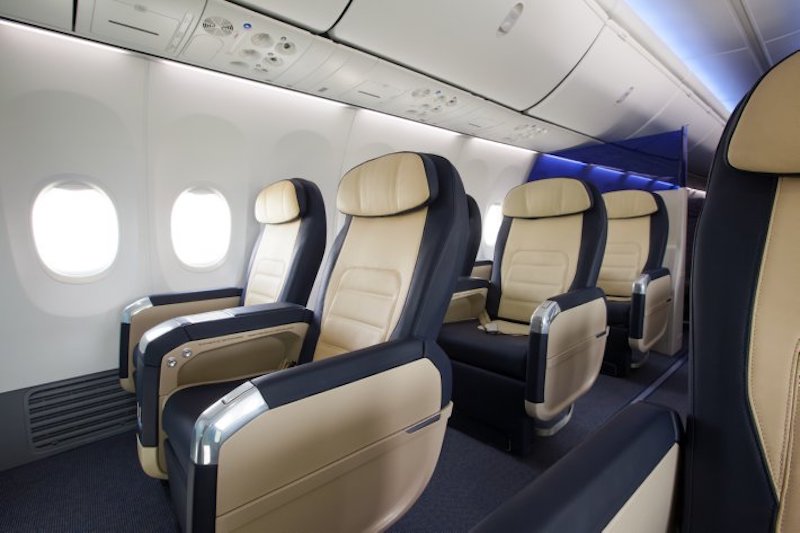 I've been wanting to take a flight with FlyDubai, and now I'm even more excited about flying one of their new 737 MAX 8 aircraft. It's great to see them upgrade their product, especially as they work more closely with Emirates, and leverage the advantages that each airline has.
As far as I know, FlyDubai is the first airline to offer fully flat beds on a 737. The product looks similar to the business class product Aer Lingus has on their 757s, and also somewhat similar to JetBlue's A321s with Mint, though in this case the single seats don't seem to have doors that close.
What do you make of FlyDubai's new business class?