Over the coming years, Singapore Airlines will be radically transforming their fleet. This week the airline is taking delivery of their very first Boeing 787-10, an aircraft for which they're the launch customer. Over the next few years the airline will take delivery of 49 of these planes.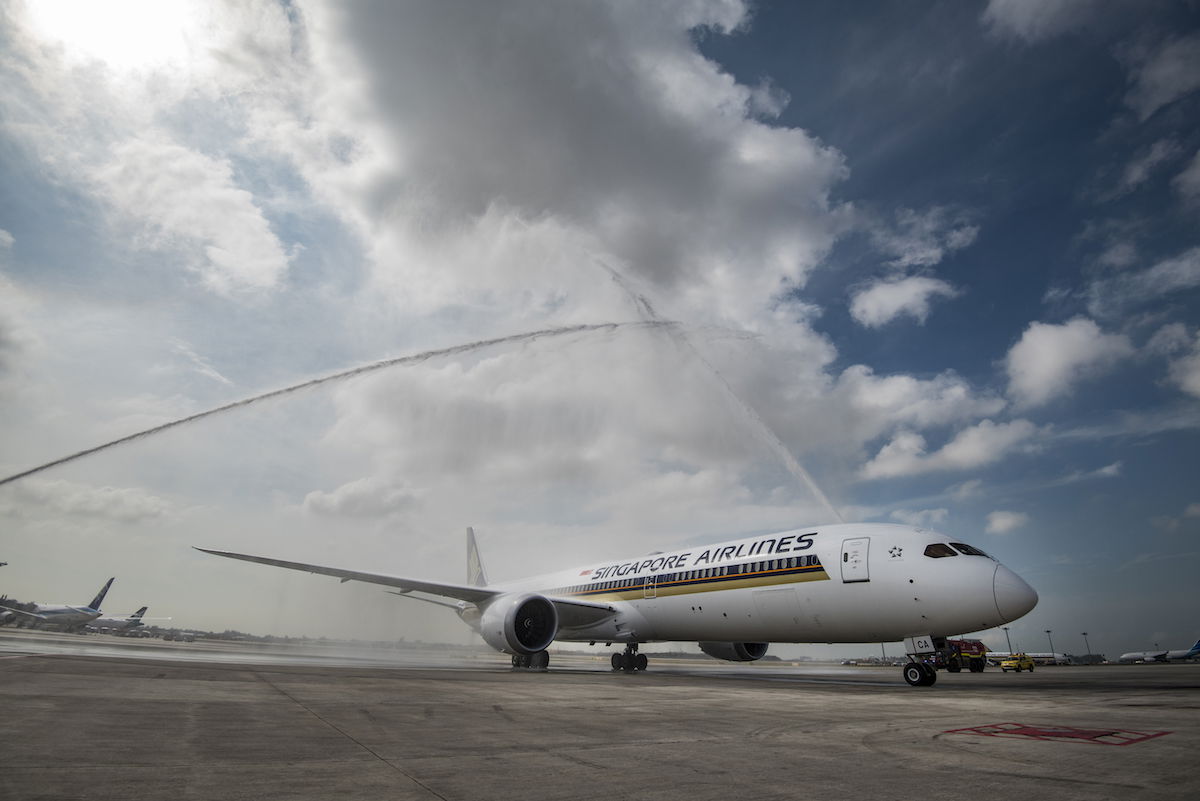 What's interesting is how Singapore Airlines will be using them. The 787-10 has a range of over 7,000 miles (which is shorter than the range of the 787-8 and 787-9, but still quite long), though Singapore Airlines won't be using these planes to their maximum range. Instead the 787-10s will be used exclusively for regional flying, in the Asia Pacific region. "Regional" doesn't just mean very short flights, given how big the region is — the first two destinations for the 787-10 will be Osaka and Perth, so in some cases these flights are as long as transatlantic flights from the US.
We've known that Singapore Airlines will introduce a new business class product on their 787-10, and we've known what model that seat would be based on. Now that Singapore Airlines has taken delivery of their first 787-10, they've formally revealed details of the seat. This is the second new business class product that they've announced in months, since they just recently revealed their new A380 business class.
Singapore Airlines' new 787-10s are equipped with 337 seats, including 36 business class seats and 301 economy seats. The plane features inflight entertainment at every seat and Wi-Fi, though I think that's a given for an airline like Singapore Airlines.
Business class seats will be fully flat and feature direct aisle access, which is a huge improvement over Singapore Airlines' old regional business class, which was in a 2-2-2 configuration and featured angled seats.
The seats are manufactured by Stelia Aerospace, and are arranged in a forward facing 1-2-1 configuration. Each seat reclines into a 76″ fully flat bed, and features an 18″ high definition touchscreen monitor, powered by Panasonic's eX3 system.
Each seat measures up to 26″ in width with armrests that can retracted to add more width when sleeping. There are also adjustable dividers in the center section, which are useful whether you're traveling with someone or traveling alone (though note that the center seats don't turn into a double bed).
Here are some pictures of Singapore Airlines' new business class: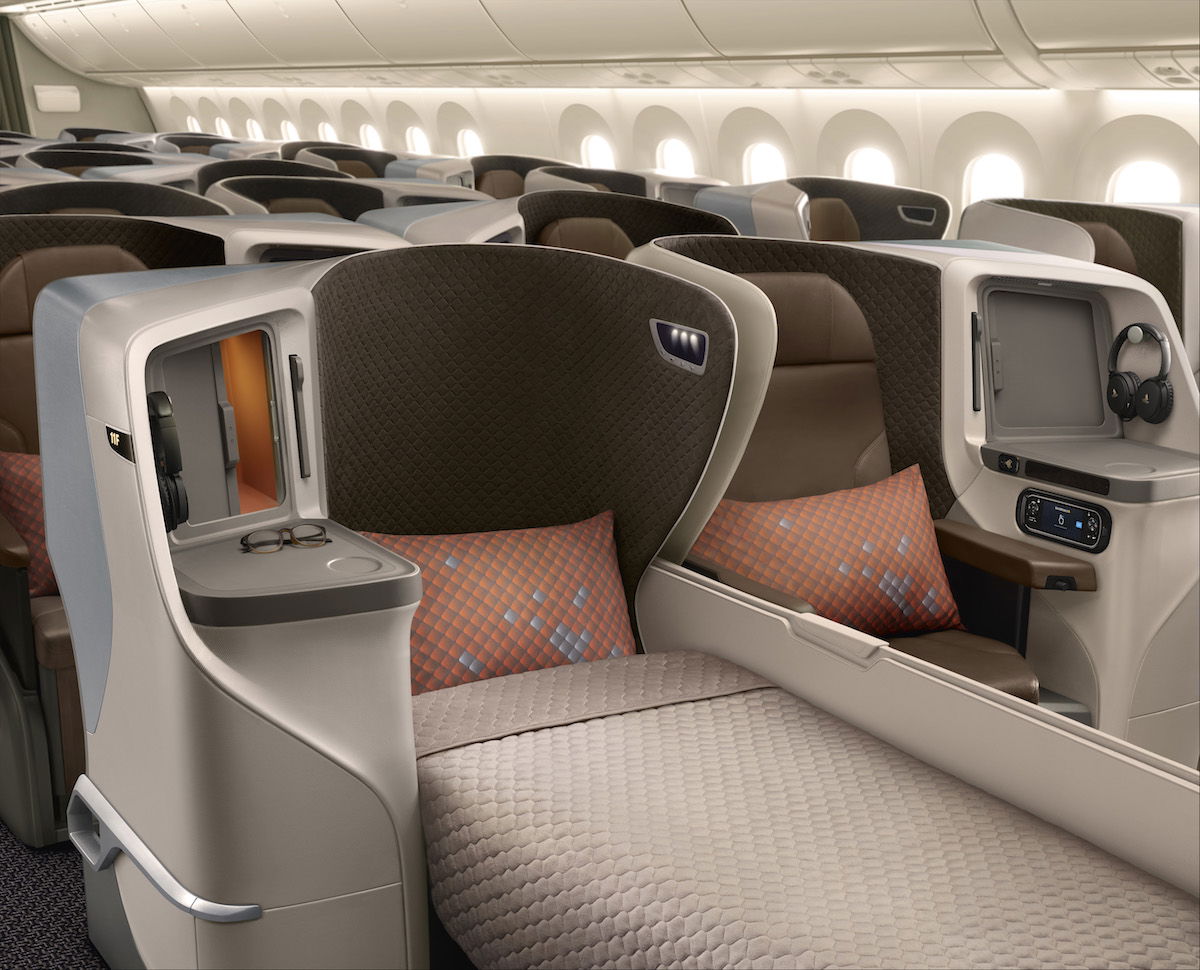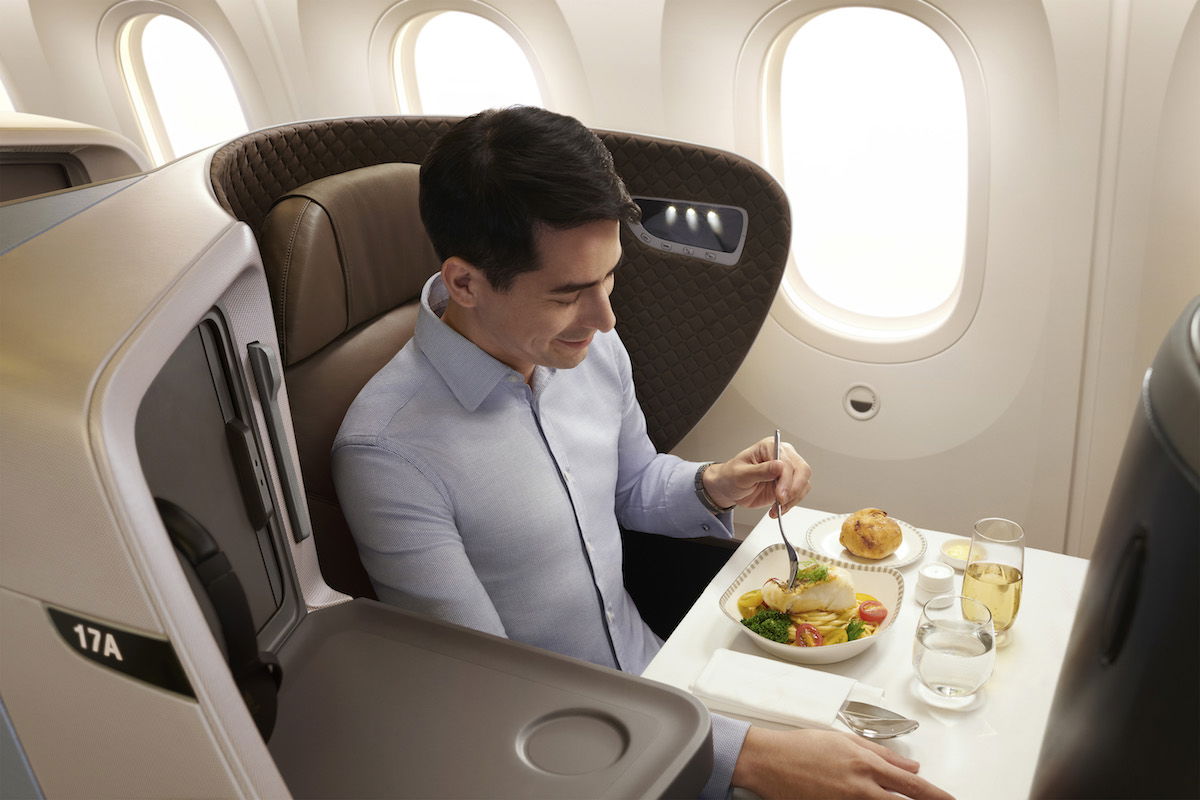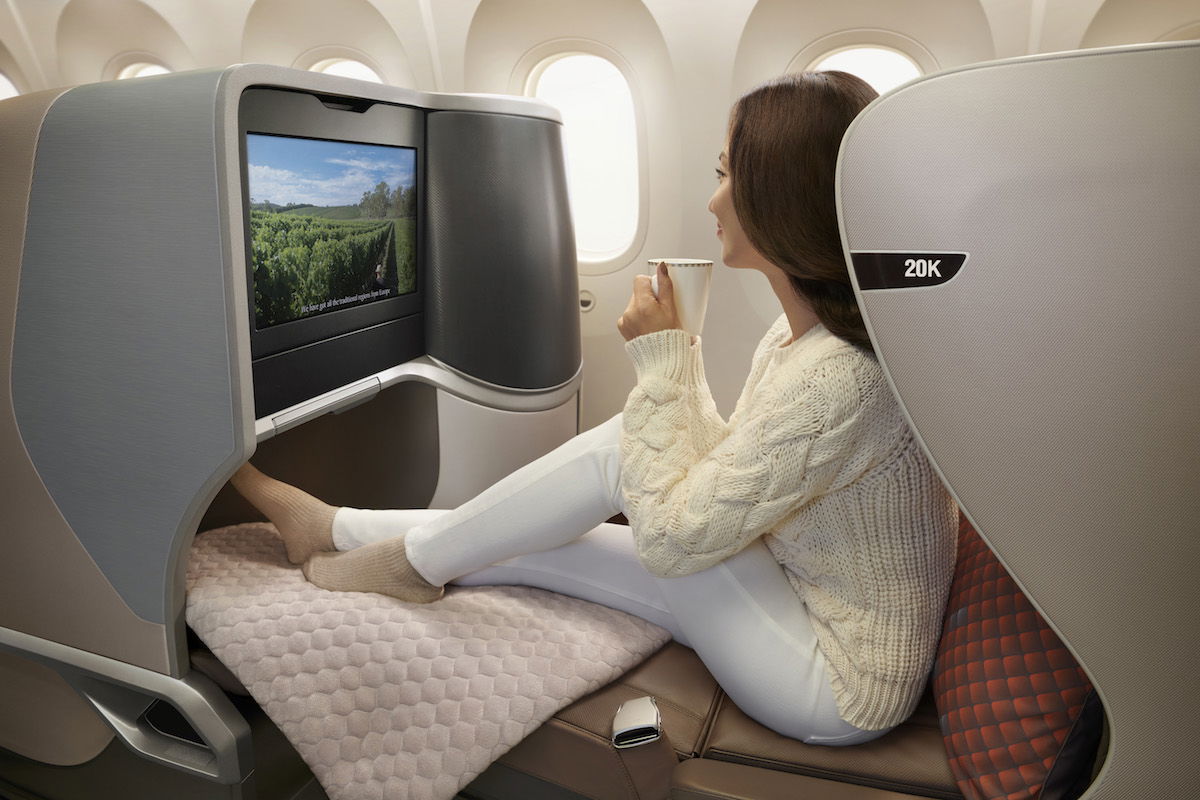 And here's a short ad, which is more artsy than informational:
I'll have to try the seats soon myself, though I'll still share my impressions based on the pictures. This new product looks like a quantum leap for Singapore Airlines' regional business class. That's not saying much, though, given that currently they have angled seats and don't have direct aisle access from every seat. Going to a staggered configuration like this is a huge improvement.
However, the seats also look narrow in pictures. I appreciate the privacy they have, but I feel like that might almost make them feel claustrophobic. I know they say that the seats can become 26″ wide, but the pictures just don't look like that's the case. Maybe the pictures are just bad, or something. Still, introducing a new business class product this good exclusively for regional flying is impressive.
What I find interesting is how many types of business class seats Singapore Airlines has at the moment. They have at least three types of business class seats on longhaul flights, and have at least three types of business class seats on short-haul flights. I understand how this happened, but for an airline that's laser focused on delivering a consistent experience, that's a bit surprising. I guess that's what it takes to always stay on the cutting edge, since you can't reconfigure all planes overnight.
All things considered, Singapore's new regional business class looks spectacular, given that it's a purpose built regional product. While previously Singapore Airlines operated longhaul configured aircraft on some regional flights, it's awesome that they're dedicated to offering flat beds even on shorter flights.
What do you make of Singapore Airlines' new 787-10 regional business class?