Yesterday I wrote about a trip I'm planning in order to review Malaysia Airlines A350 first class, Korean Air 787-9 first class, Singapore Airlines 787-10 business class, and more.
As I explained in that post, the reason I share my planning process is partly because you guys provide great tips that help me tweak trips and make them even better (you guys had some excellent ideas, and I've already modified my plan), and partly because I hope it inspires some of you to consider certain award redemptions.
At the moment I'm in the planning stages of a second review trip that I wanted to share the details of. In this case I'm in the much earlier stages of the planning process, and at this point I'm more fascinated by the possibilities than anything else, but don't yet have a cohesive plan. Actually, I feel like I'm going deep down a rabbit hole here, because the more I look into this, the more I realize just how many options there are.
Aircalin & Air Niugini
There are a bunch of small airlines based in the Pacific that fascinate the heck out of me. Let's not get too technical here in terms of geography, but in general I'm referring to the smaller islands that are somewhere between Hawaii and Australia (there are some exceptions, like Papua New Guinea).
When you think about that area, the two biggest airlines that probably come to mind are Air Tahiti Nui and Fiji Airways. I've reviewed Air Tahiti Nui's A340 business class, and have already booked a flight in their 787-9 business class, which will debut later this year. I've also reviewed Fiji Airways' A330 business class between Los Angeles and Nadi.
Now my fascination is with the other airlines in the region. There are two that I'm most interested in — Aircalin and Air Niugini. This might sound crazy, but probably the single most requested product review I get (of airlines I haven't flown) is for Air Niugini business class. Their business class looks similar to MIAT Mongolian's, as it's in a 2-1-2 configuration.
I wrote about my interest in Aircalin back in 2016. They're based in New Caledonia and have two A330s in their fleet. Their longest route is to Tokyo Narita, though they also fly to Australia.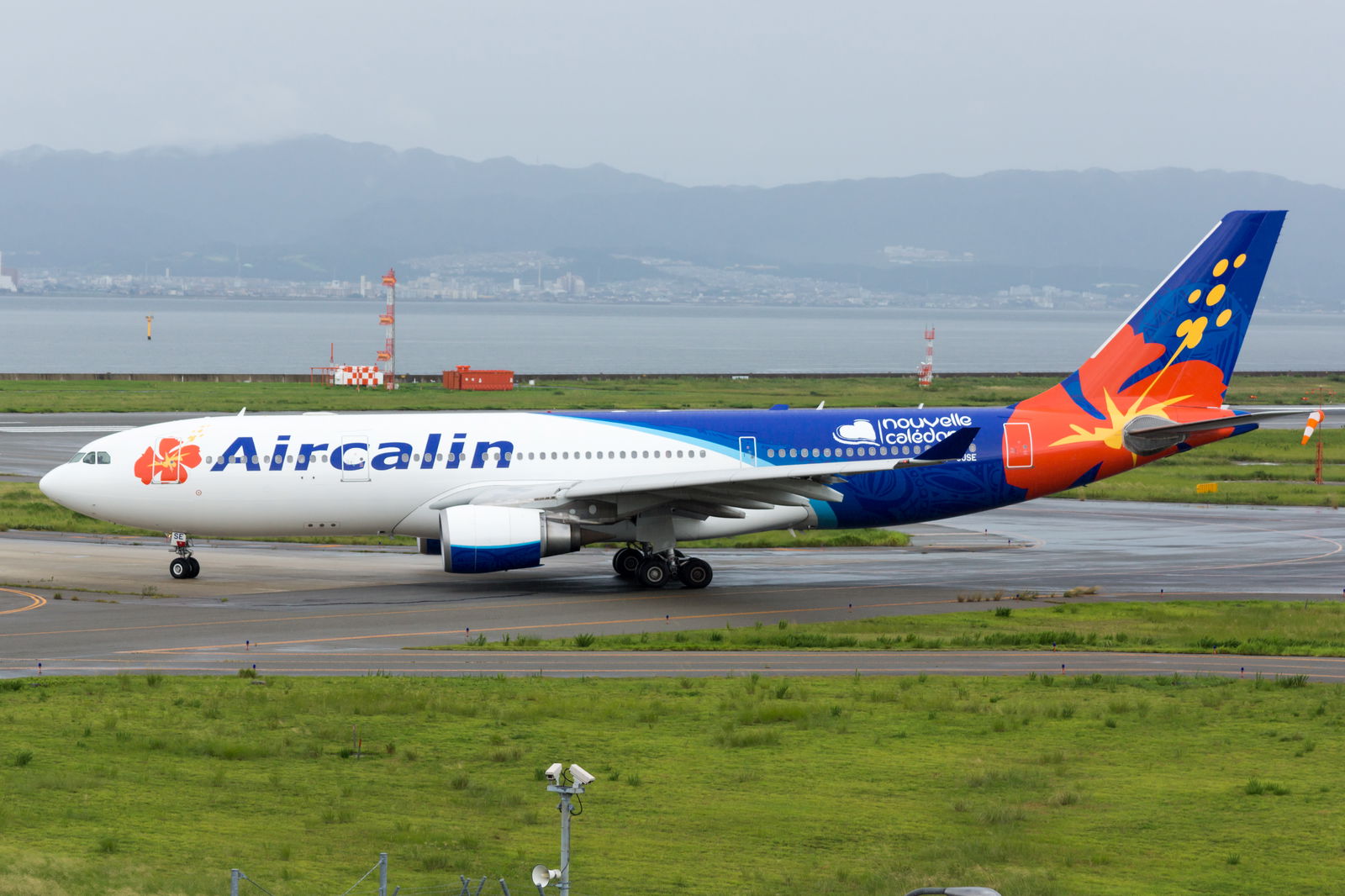 Image courtesy of lasta29
Aircalin is an Air France-KLM FlyingBlue airline partner, so you can easily redeem FlyingBlue miles for their flights. A one-way ticket between Tokyo and New Caledonia costs 75,000 FlyingBlue miles, which isn't too terrible since there's a 25% transfer bonus from Amex right now. While not what I'm planning on doing, note that the airline also flies to Tahiti, so you could fly them from Tahiti to Noumea to Tokyo.

Air Niugini is probably even more fascinating. They're based in Papa New Guinea, and have two 767s in their fleet, which they fly to Hong Kong and Tokyo, among other destinations. They're also partners with Qantas Frequent Flyer (as James wrote about yesterday), so you can redeem Qantas points for these flights, and business class availability is quite good. A one-way business class ticket between Port Moresby and Tokyo will cost you 53,000 points, for example.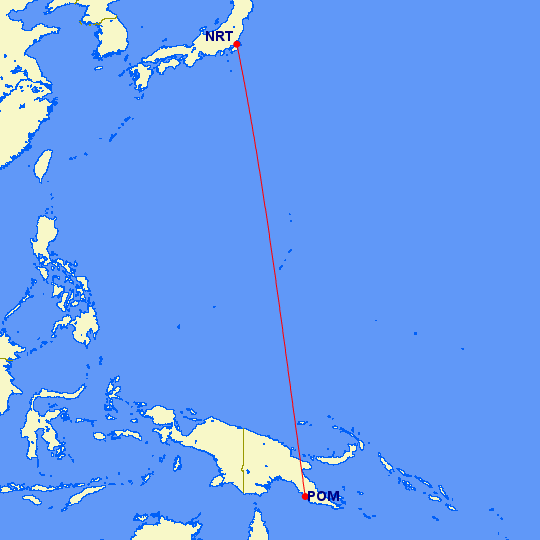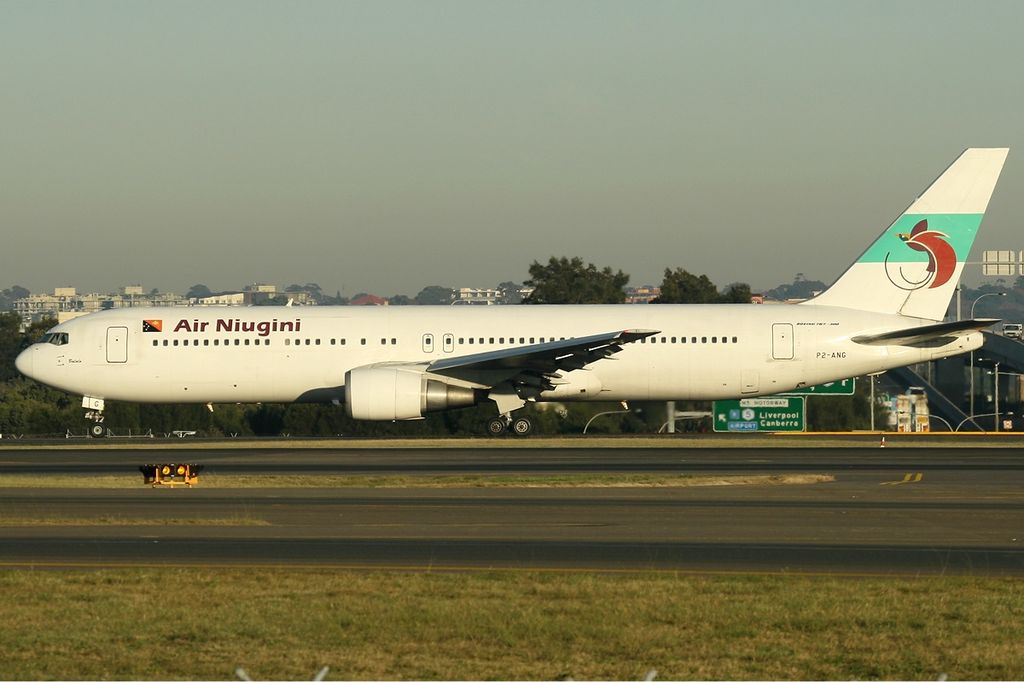 Image courtesy of Montague Smith
How do you connect those two, though?
The cool thing is that both of those airlines fly to Tokyo Narita, so it seems like this could be a good nested ticket out of Narita. But what's the best way to connect these two one-ways, given that there's no nonstop flight between Noumea and Port Moresby?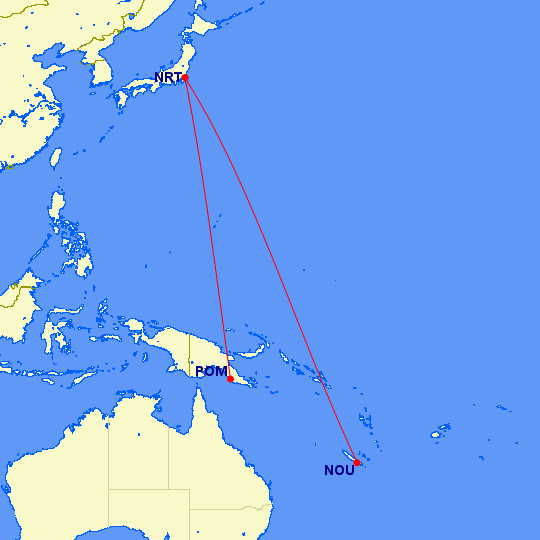 I couldn't even find a one-stop routing (other than through Australia), though there is a very interesting two stop routing. You can fly from Port Moresby to Port Vila via Honiara, located in the Solomon Islands. There's even a 24 hour layover there, which is a cool opportunity to visit the country. Then you get to Port Vila, Vanuatu.

From there Air Vanuatu has a nonstop flight to Noumea.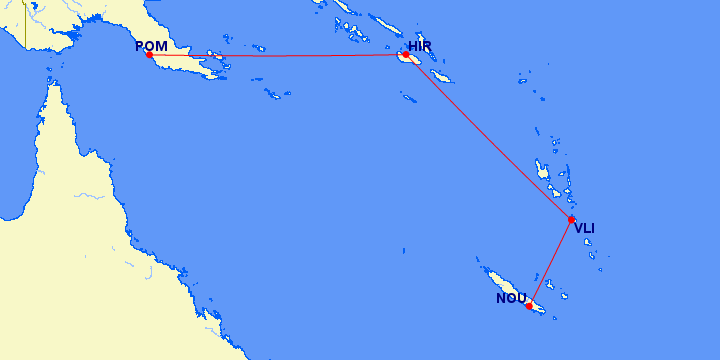 Fascinating, eh?
But wait, there's more!
The above is just one fairly simple trip I'm considering, but it barely scratches the surface of the South Pacific flights that fascinate me. I focused on the above because those are the two airlines with widebody aircraft operating these routes that I haven't yet flown, though there are so many other cool routes.
Air Vanuatu has a single Boeing 737 in their fleet, which you can fly to Brisbane.

Fiji Airways has a fascinating flight from Honolulu to Nadi. On some days it routes via Apia (Samoa), and on other days it routes via Christmas Island. I'd love to visit Christmas Island, but the flight is only once a week, and realistically I'm not going to spend a week there.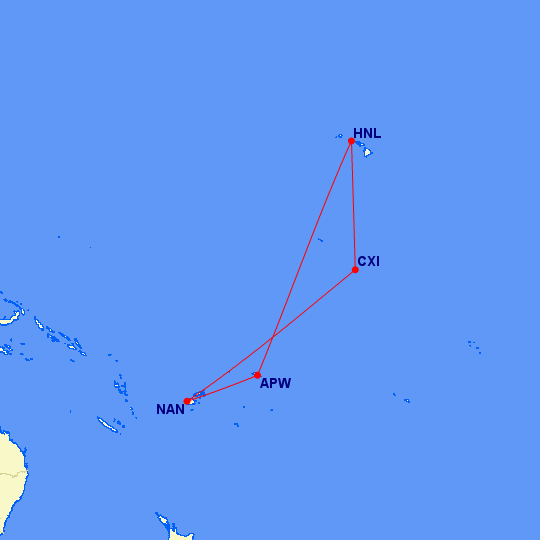 Then there's United's famous Island Hopper, which is operated by a 737 and takes nearly 15 hours from Honolulu to Guam, as it stops in the Majuro Atoll, Kwajalein Atoll, Kosrae Island, Pohnpei, and Weno Island. Each stop is for only 35-45 minutes.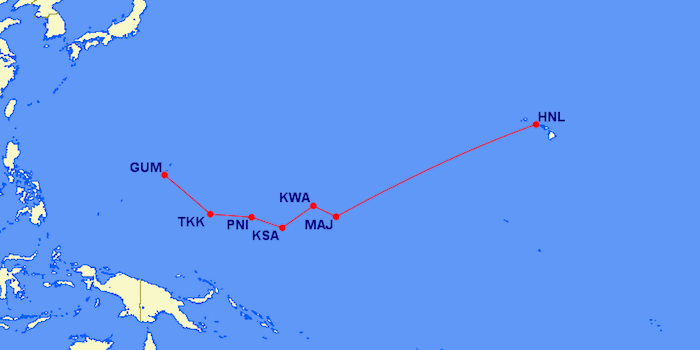 And this is only scratching the surface. I feel like I could spend weeks and weeks trying out all of these hops around the Pacific.
Help me out here, folks! How should I plan this trip? Which of these islands is most worth visiting?