I'm a big fan of Korean Air, and in particular of the fact that they're a Chase Ultimate Rewards transfer partner. Korean Air SkyPass makes it easy to book award tickets in Korean Air first class, which is probably the best value and most readily available transpacific first class award out there.
The next plane to join Korean Air's fleet will be the Boeing 787-9. Korean Air has 10 of these on order, and the first one should be delivered shortly. The first longhaul 787-9 destination will be Toronto as of June 2017, which is quite a long flight.
Well, Korean Air has just revealed their 787-9 configuration. The plane will feature 269 seats, including six first class seats, 18 business class seats, and 245 economy seats. The first thing I noticed about the configuration is that it's a fairly premium-light configuration, which counters the trend for the airline (then again, perhaps the reason they're losing money is because they have too many premium seats, and aren't able to sell them).
Anyway, notice anything interesting about the premium cabins on Korean Air's 787-9 seatmap (ignoring the graphics they use to represent the seats for a moment)?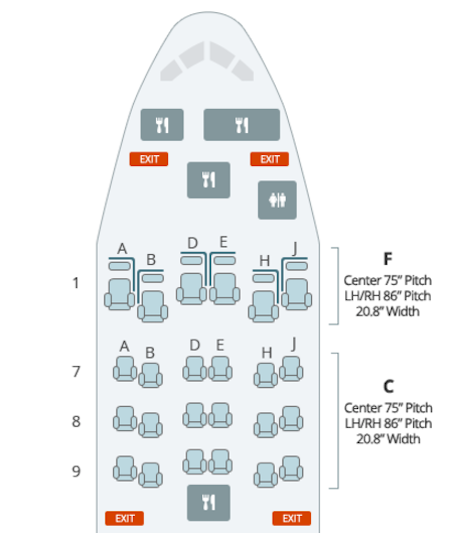 Here's what Korean Air's 787-9 first class seat will look like: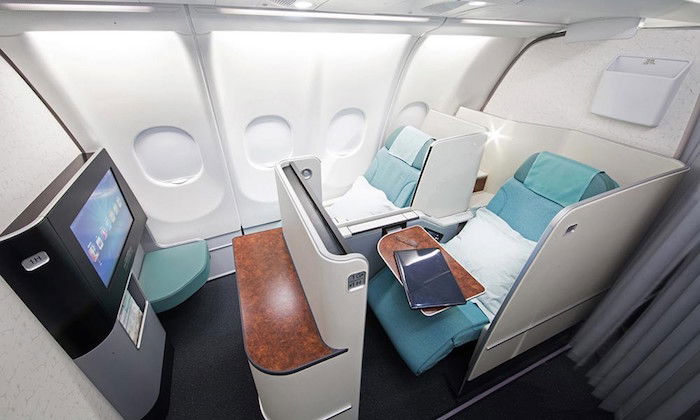 And here's what Korean Air's 787-9 business class seat will look like: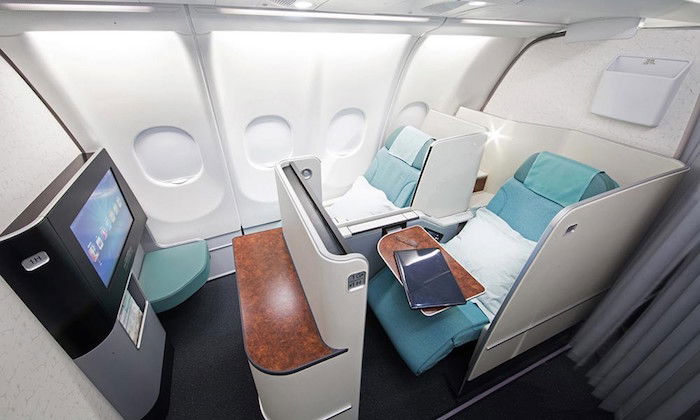 Yes, they're the same seat!
Here's the description of their 787 Sleeper First product: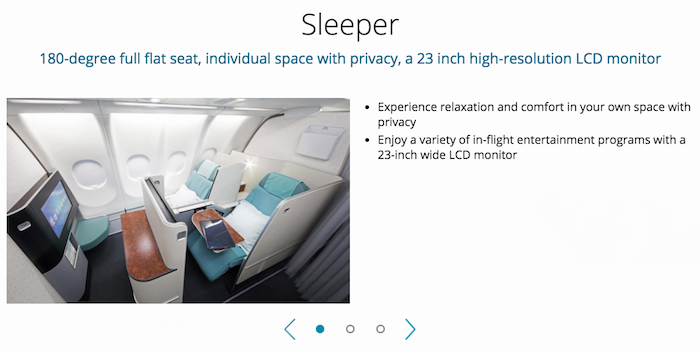 Meanwhile here's the description of their 787 Prestige Suite Business product: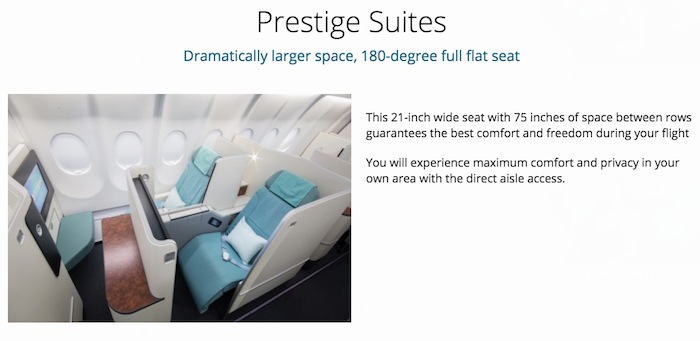 Korean Air will have Apex Suites on the 787-9. The window seats in this configuration are my favorite business class hard product out there. So it's a great business class product. However, it's an interesting decision to install a first class product that's identical to a business class product on a longhaul flight.
In fairness, many of Korean Air's A330s have a similar configuration, with the same seat in first & business class. However, those planes are primarily used for shorter routes. When we start talking about 14 hour flights (like what the 787 will operate), personal space really does matter, and the Apex Suite doesn't compare to Korean Air's other first class products.
On the most basic level, the A380 has spacious and open first class seats.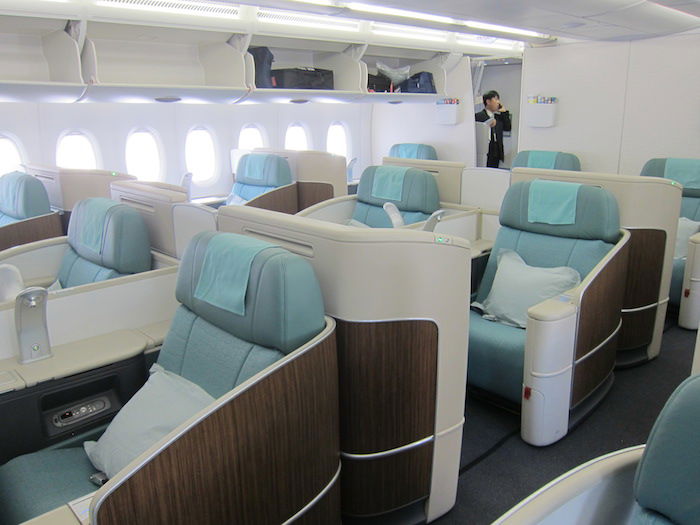 Meanwhile the Korean Air 747-8 and select 777-300ER aircraft feature fully enclosed suites.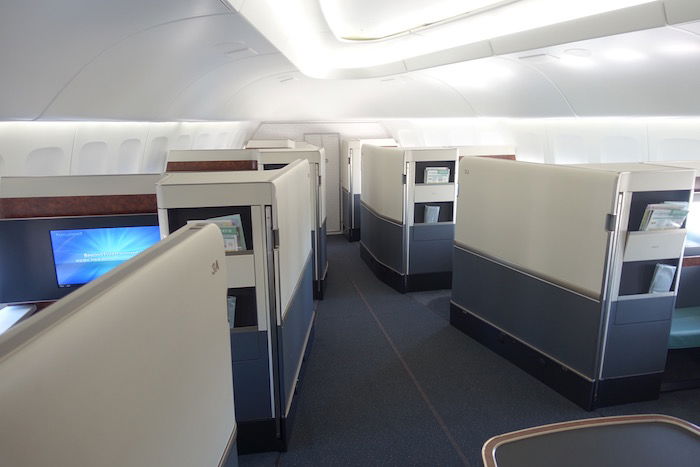 So installing an Apex Suite as a first class product on a brand new plane represents a pretty big downgrade.
Bottom line
The 787 is a fantastic plane, and it's great to see that Korean Air will be installing Apex Suites in business class, given what a great product it is. However, it's a bit surprising that they'll also be installing Apex Suites in first class. Someone correct me if I'm wrong, but I can't think of any other airline that installs virtually identical seats in first and business class on longhaul aircraft, and relies entirely on the soft product as a point of differentiation.