Air Belgium is a startup airline with a unique business model. They intend to operate a fleet of used Airbus A340-300s for flights between Charleroi (outside of Brussels) and China (including the mainland and Hong Kong). The airline has business class, premium economy, and economy, and I can't quite wrap my head around where they see upside with this business plan.
Longhaul economy fares to/from China are as low as they've ever been, just recently both Cathay Pacific and Hainan launched service to Brussels, and without any sort of connecting passengers, I'm not sure how they plan on filling planes, outside of extremely cheap seats that they sell through consolidators.
Air Belgium began selling tickets in early April for flights between Brussels Charleroi and Hong Kong, and the route were supposed to launch as of April 30.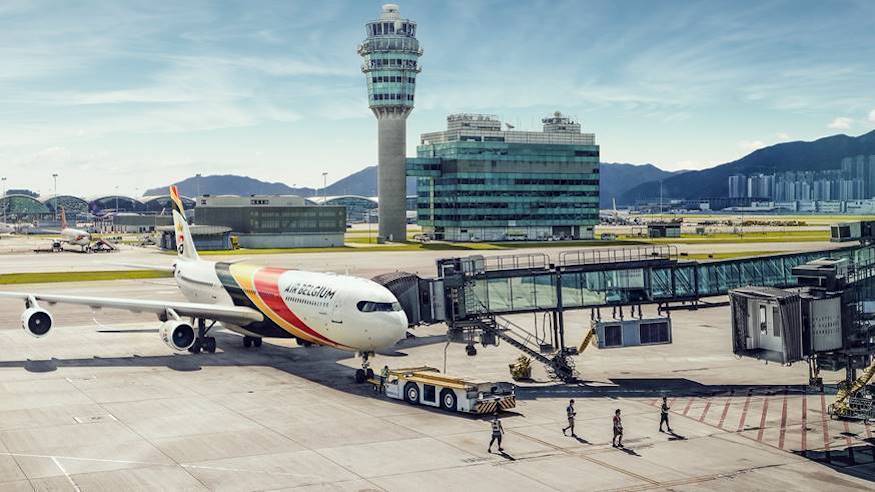 I had booked my ticket on them and was really excited to see what they were like, but just a few days before the anticipated launch, Air Belgium announced that they'd be pushing back their inaugural flight from April 30 to June 3, 2018.
The reasons they gave for delaying service were as follows:
They don't have overfly rights for Russian airspace, and claim that avoiding Russian airspace is not possible
Air Belgium isn't yet in the GDS, meaning that they can't make their flights visible to third parties (including tour operators and travel agencies), and as a result this has "prevented Chinese tourist groups from being directed to [their] flights"
Obviously the overfly rights for Russia were crucial, though beyond that, the flights seemed to be completely empty, so I can't imagine how much money they would have lost operating those flights. On the plus side, they were very generous in the rebooking offer that they gave me.
I still hope to fly them shortly after they launch, and I've been curious to see whether they stick to their new schedule. Today the airline has issued an update regarding their operations. Specifically:
Air Belgium intends to stick to their June 3 launch date
The airline has confirmed that they've received overfly rights for Russia
The airline was initially supposed to operate 4x weekly flights, but instead will offer 2x weekly flights in June, 3x weekly flights in July, and 4x weekly flights as of October
Air Belgium expects to have their third plane by the end of June, and will launch their first route to mainland China in the coming months
Here's what Air Belgium's CEO, Niky Terzakis, had to say:
"Now that we have all the green lights, we can't wait to welcome our first passengers between Brussels Charleroi Airport and Hong Kong. Meanwhile, we're working hard to have the third plane ready by the end of June and are preparing the first flights to Mainland China, which are expected to launch in the coming months."
This will be a very interesting airline to watch over the coming months and years…