I'm having a bit of a crisis at the moment. There are simply so many airlines I want to try that it leads to indecision, and then I end up not booking anything.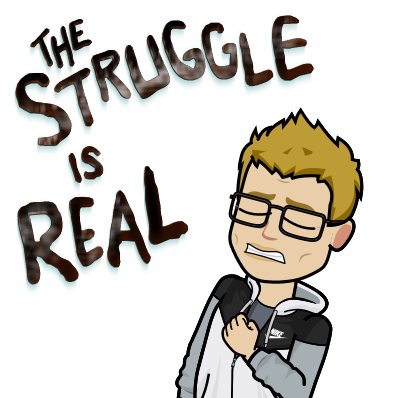 While roaming around Hong Kong International Airport's gorgeous midfield concourse a couple of weeks ago, I saw a lot of beautiful widebody planes.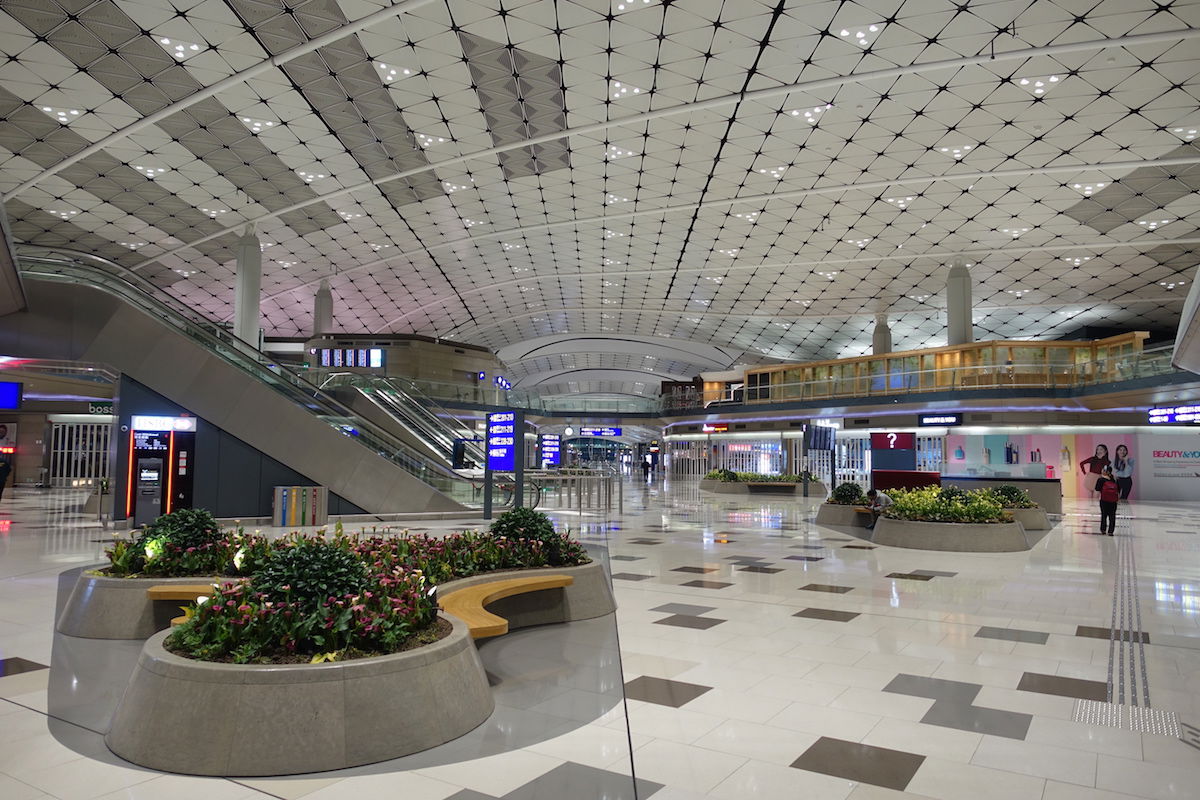 However, there's one plane that captivated me more than any other — an S7 Airlines Boeing 737.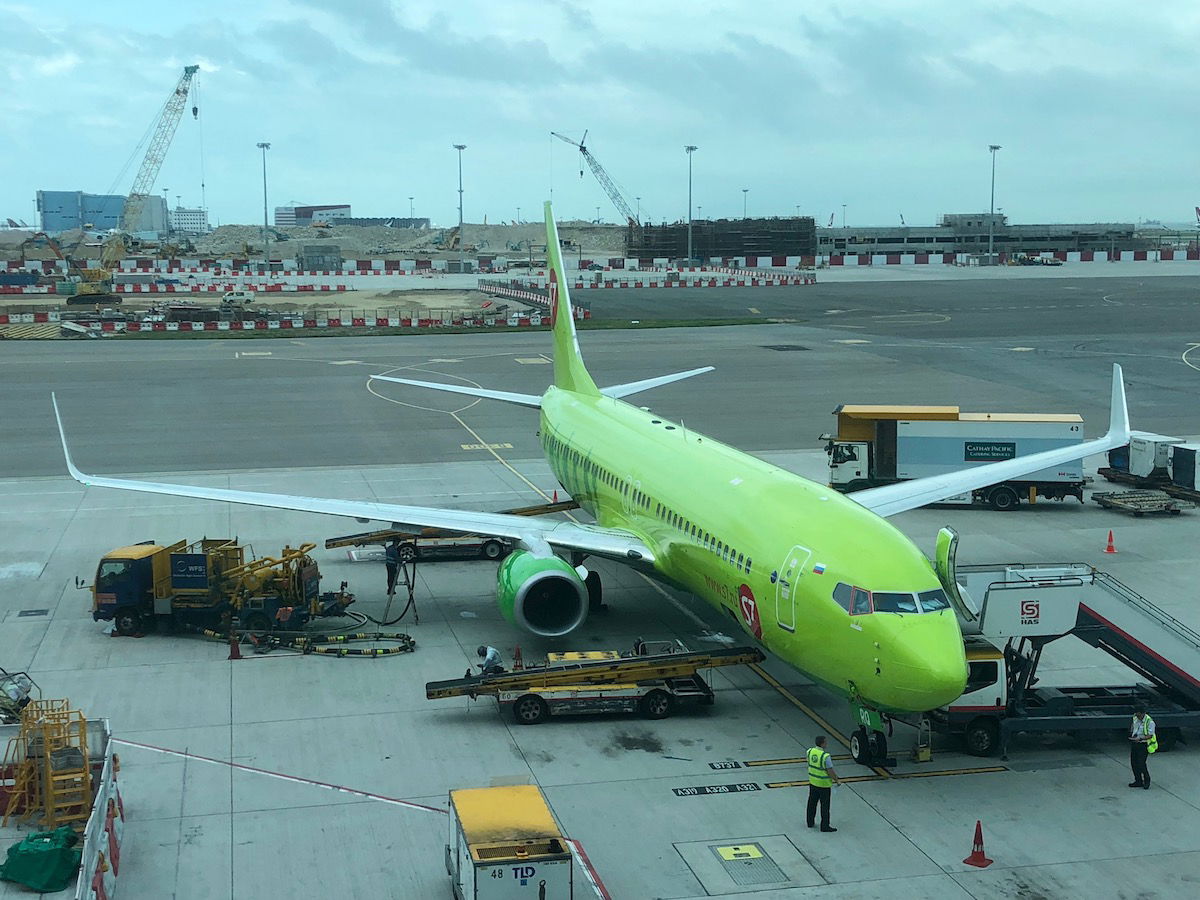 How could I be so interested in a random 737?
Ever since seeing the S7 plane at Hong Kong Airport I've been looking at itineraries on them. Business class award availability on them is excellent, and there are no carrier imposed surcharges. For example you could fly from Beijing to Prague via Novosibirsk for 57,500 Avios one-way in business class.


Since they're in oneworld, I've also been looking at the possibility of just booking a revenue ticket. A one-way business class ticket between Beijing and Prague or Minsk is typically $1,200 or less, which is pretty good when you consider that you could earn miles for it (with AAdvantage you'd earn 125% redeemable miles, 150% elite qualifying miles, and EQDs for 25% of the distance flown).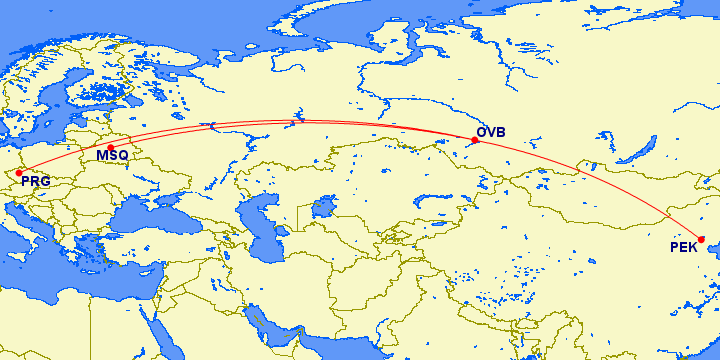 S7 Airlines seems to have recliner seats in business class, similar to what you'd find in first class on domestic US flights. While that's not ideal, it's also not surprising, given that they don't operate any real longhaul flights.
Given the process required for getting a Russian visa (which I imagine has only gotten tougher the past couple of years) I figured transiting would be the only option. However, then I realized that I had visited Moscow and St. Petersburg a couple of years ago, and that my visa was actually valid for three years, through next summer (for whatever reason I thought it was a single entry visa).
That means I could actually visit Novosibirsk for those same 57,500 Avios, and have a stopover for as long as I wanted. Novosibirsk even seems to have a nice-looking (and cheap) Marriott.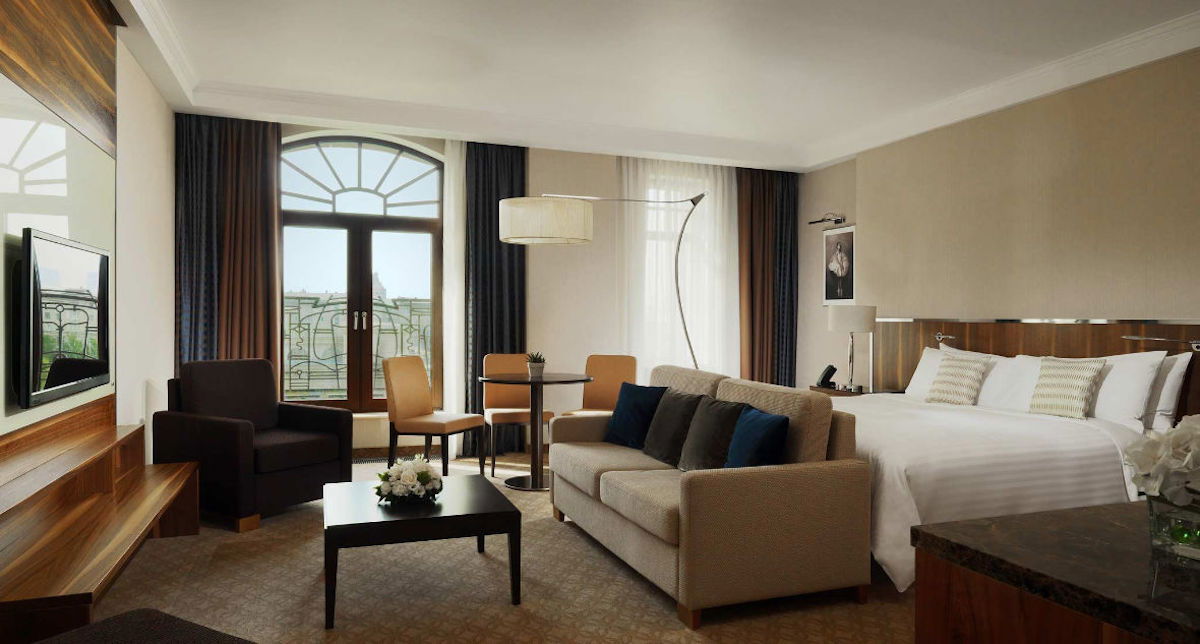 I had an incredible time visiting Moscow and St. Petersburg. Though I have to be honest, Russia outside of the major cities scares me a bit. Maybe I've just been watching too many dashcam videos, but…
Novosibirsk is Russia's third largest city, after Moscow and St. Petersburg, so perhaps my concern is unfounded, and it's actually a pleasant place.
I feel like I also need to visit Novosibirsk for their interesting selection of Priority Pass lounges, including "Movie Hour." I still have no clue what that actually is.
Has anyone been to Novosibirsk, or flown S7 Airlines? Should I just connect there, or is it worth visiting?
If it's worth visiting, I figure I should do so while I still have my current visa. It would be especially cool to fly to Minsk, since that's a place I've been wanting to visit as well.