Last March I wrote a post about the nine international first class products I haven't yet flown. While I wouldn't go so far as to say that international first class is "dying," I doubt we're going to see many airlines introduce first class going forward. I do think quite a few airlines are committed to maintaining first class, and for the most part these cabins have a lower capacity and are more over the top than ever before (take Emirates' new first class, for example, which I flew from Dubai to Brussels a few weeks ago).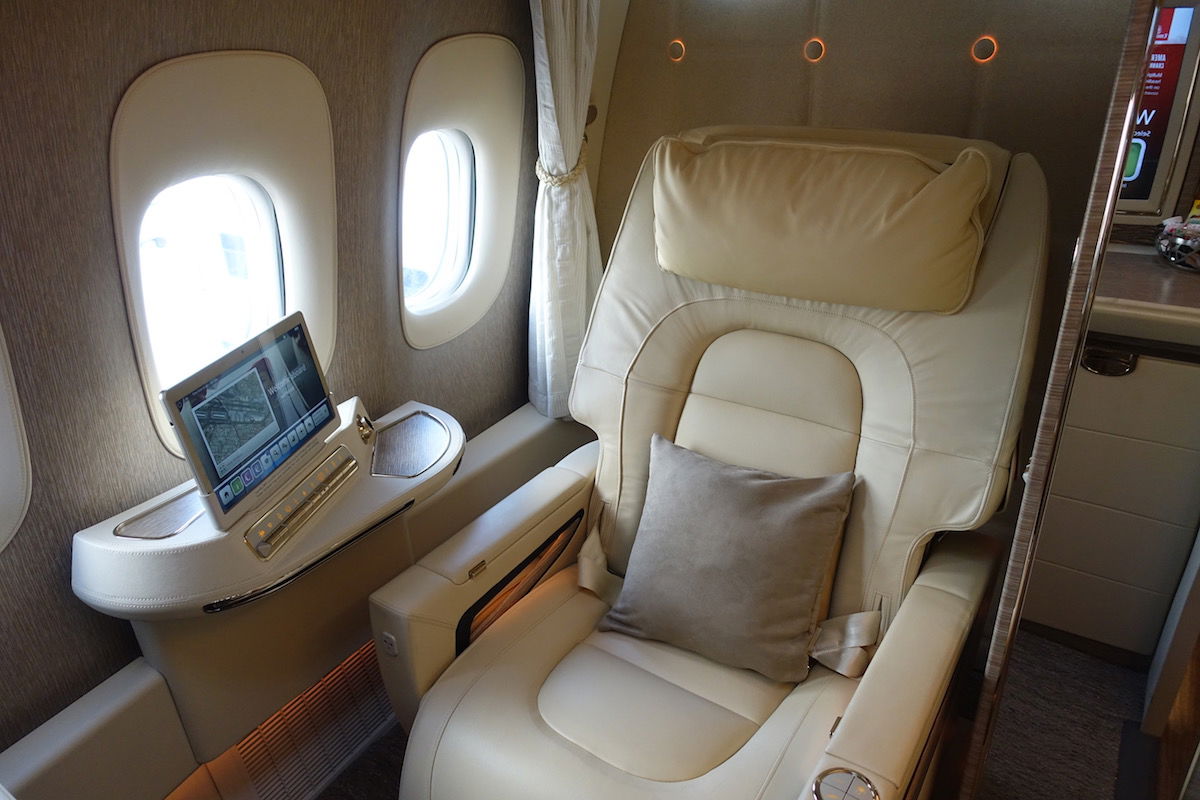 There are only about 30 airlines in the world that still have international first class, and I've reviewed almost all of them. In this post I wanted to provide an update on my progress towards trying the remaining first class products.
New first class products I've already reviewed
Last time I wrote a post on this topic, I still had to review the following:
Air China
Cathay Dragon
China Eastern
EL AL
Jet Airways
Kuwait Airways
Oman Air
Saudia
TAAG Angola
Since then I'v reviewed Air China, EL AL, Jet Airways, and Saudia.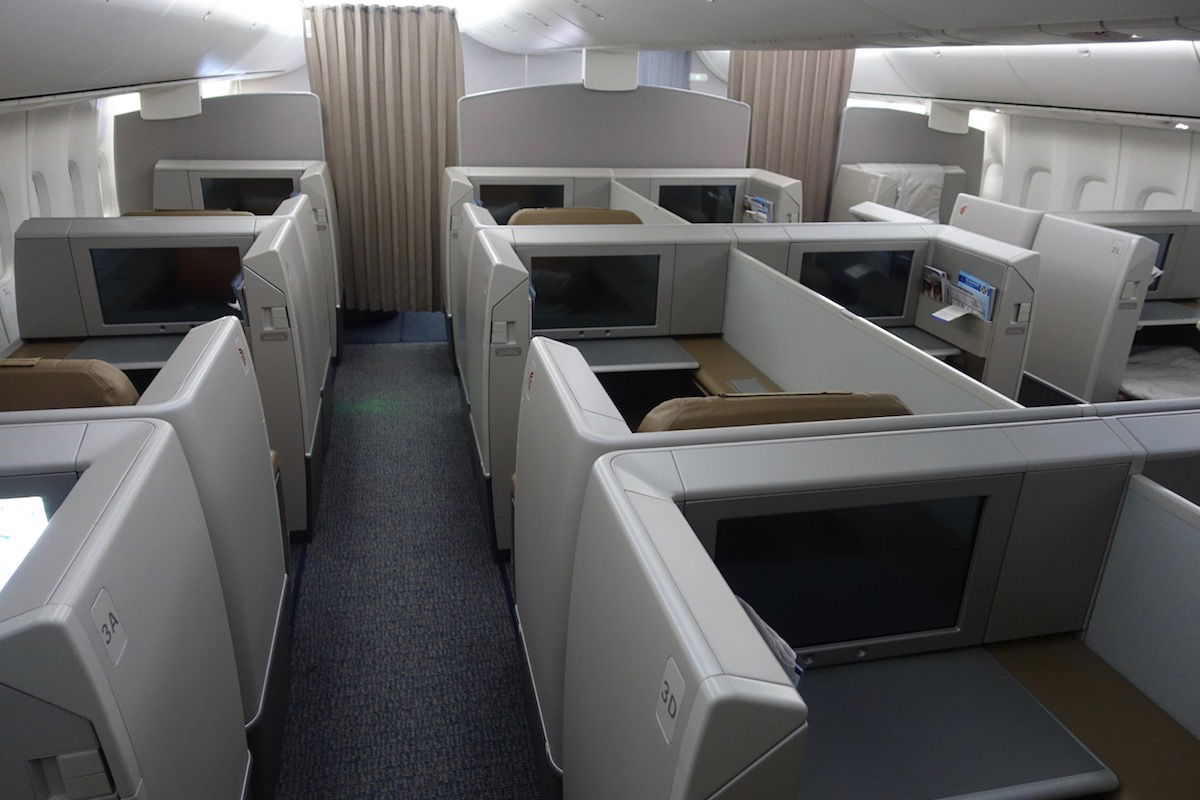 Air China's 747-8 first class
Overall I figured these were the "leftover" airlines when it comes to first class, though for the most part they've exceeded my expectations. EL AL, Jet Airways, and Saudia first class were much better than I was expecting, while Air China first class met my expectations.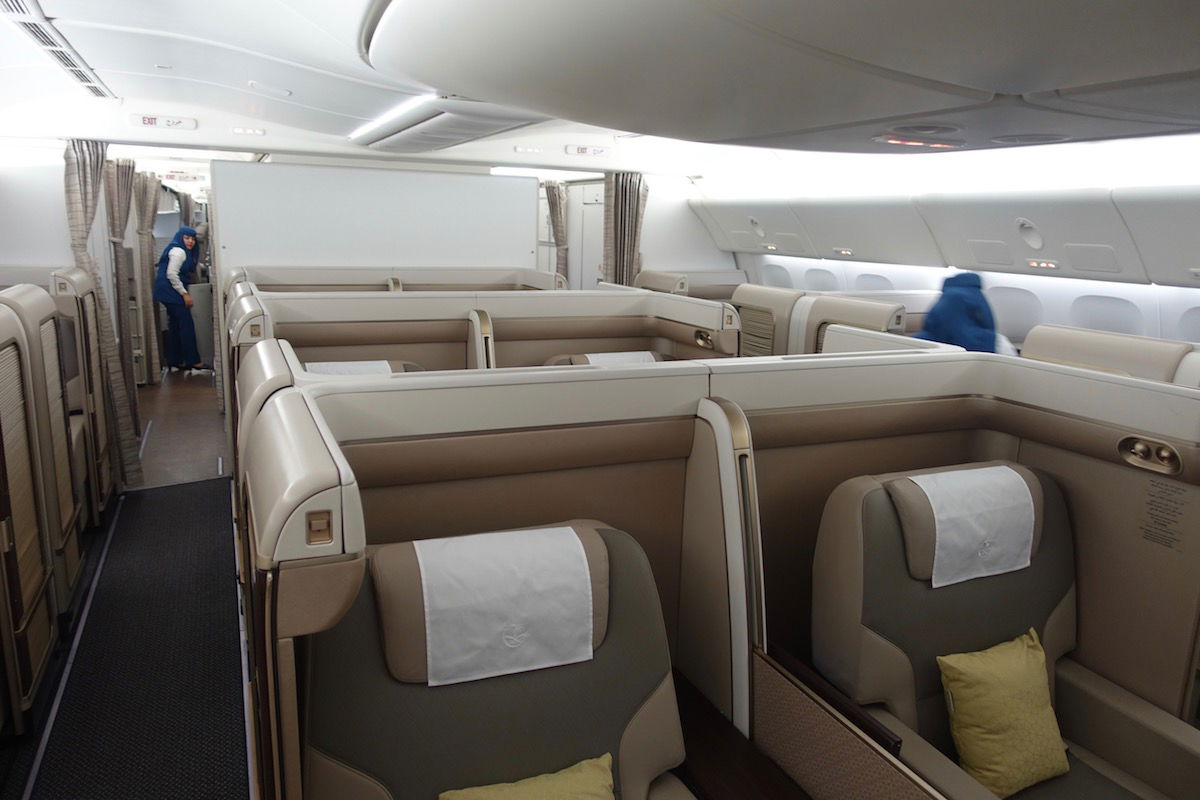 Saudia's 777-300ER first class
New first class products I have booked
In the next few weeks I have tickets booked in:
China Eastern first class, from Singapore to Shanghai to Los Angeles, for which I redeemed Korean Air SkyPass miles
Cathay Dragon first class, from Hong Kong to Beijing, which is really just a reverse herringbone seat, though I'm curious what the soft product is like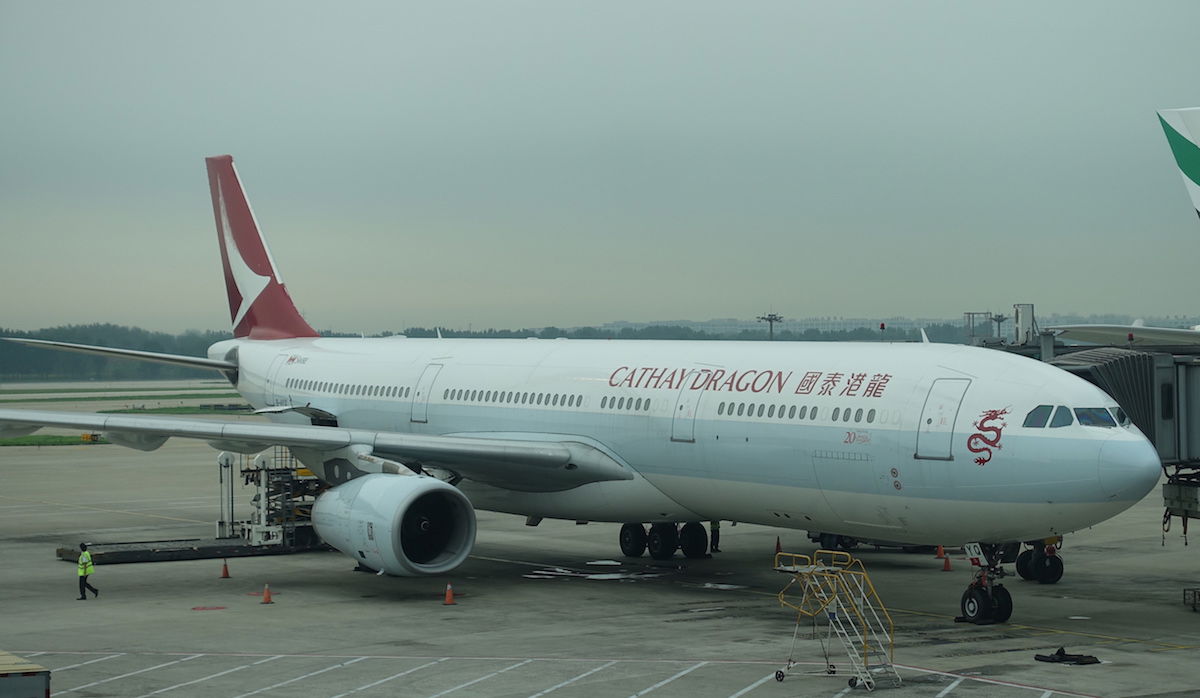 Cathay Dragon A330
That leaves me with three first class products
With the above out of the way, that means I have three first class products I still need to book and review, so I've been working on a strategy for trying them. Those three airlines are Kuwait Airways, Oman Air, and TAAG Angola.
Let me talk about them from the easiest to review to the most difficult. Unfortunately in all cases I'll be paying cash, as there's no practical way to redeem miles for these products, as far as I know.
Kuwait Airways
The first one is Kuwait Airways, which is easy. They have ~$1,800 one-way first class fares, which isn't bad at all for international first class.

However, I've flown this route in business class and found the stop in Shannon annoying in terms of the experience, so I'm considering another route, like Manila to Frankfurt, which is marginally more expensive, but perhaps also a more interesting routing.

Still, for ease I'll probably do Dubai to New York.
Oman Air
Next up is Oman Air, which is an airline I've had experiences on in business class, though it seems like their first class leaves a bit to be desired. The good news is that it's not too tough to score a decent deal on a first class ticket. You can fly from Cairo to Kuala Lumpur, with the second flight in first class, for ~$1,560.

The reason I've held off on Oman Air is because they were rumored to be introducing a new first class product on one of their 787-9s, though it looks like that's not actually happening, based on what I've heard. Instead all 787-9s will apparently just be two class, with their excellent Apex Suites in business class.
TAAG Angola
This brings me to the last airline — TAAG Angola. I'd like to try them on a longhaul flight, and their destinations include Havana, Lisbon, Porto, and Sao Paulo. There's no good way to redeem miles on them, and their fares are pretty expensive. So it looks like a ~$2,660 one-way ticket is the best way to fly them as of now, originating in Johannesburg and going all the way to Rio de Janeiro, using the cool intra-Brazil flight they operate.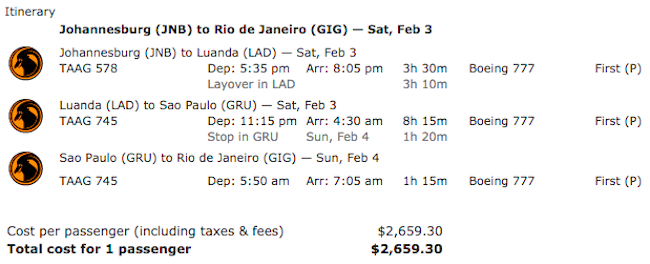 Bottom line
I'm happy to be down to just three first class products, though now it's time I get these airlines done. I hope to fly Kuwait Airways, Oman Air, and TAAG Angola in the first half of the year. Who knows, maybe I can make a really weird round the world trip that incorporates all three airlines.
If anyone has better ideas for trying any of these airlines in first class, I'd of course love to hear them!
Which of these three airlines are you most curious to read about?