American Airlines and JetBlue Airways have just announced a partnership, which seemingly came out of left field.
Basics of the new American & JetBlue partnership
American Airlines and JetBlue Airways have today announced a strategic alliance to create more connectivity for travelers in the Northeast. This is also intended to accelerate both airlines' recovery as the travel industry adapts to new trends as a result of the pandemic.
This new partnership is pretty comprehensive, and includes new and expanded routes out of Boston and New York, a codeshare agreement, and frequent flyer reciprocity.
Let's dig a bit deeper…
New and expanded routes
This partnership will enable new strategic growth opportunities for both American and JetBlue. As a result of this partnership, American Airlines will launch international service from New York JFK to:
Tel Aviv (TLV) — this will complement American's recently announced Dallas to Tel Aviv route, which has since been delayed due to the current pandemic, and will now launch in September 2021
Athens (ATH) — this new seasonal route will launch in the summer of 2021
Rio de Janeiro (GIG) — this seasonal route will be resumed as of the winter of 2021
Furthermore, while no specific details have been given, American plans on adding flights from New York to Africa, Europe, India, and South America, once the coronavirus pandemic is over.
This is huge and so surprising. American Airlines has been shrinking in NYC the past several years, and hasn't added a long haul route from JFK in four years.
It sounds like we should expect most American Airlines growth out of JFK to be long haul, while JetBlue focuses on providing the feed for these flights, including adding new routes.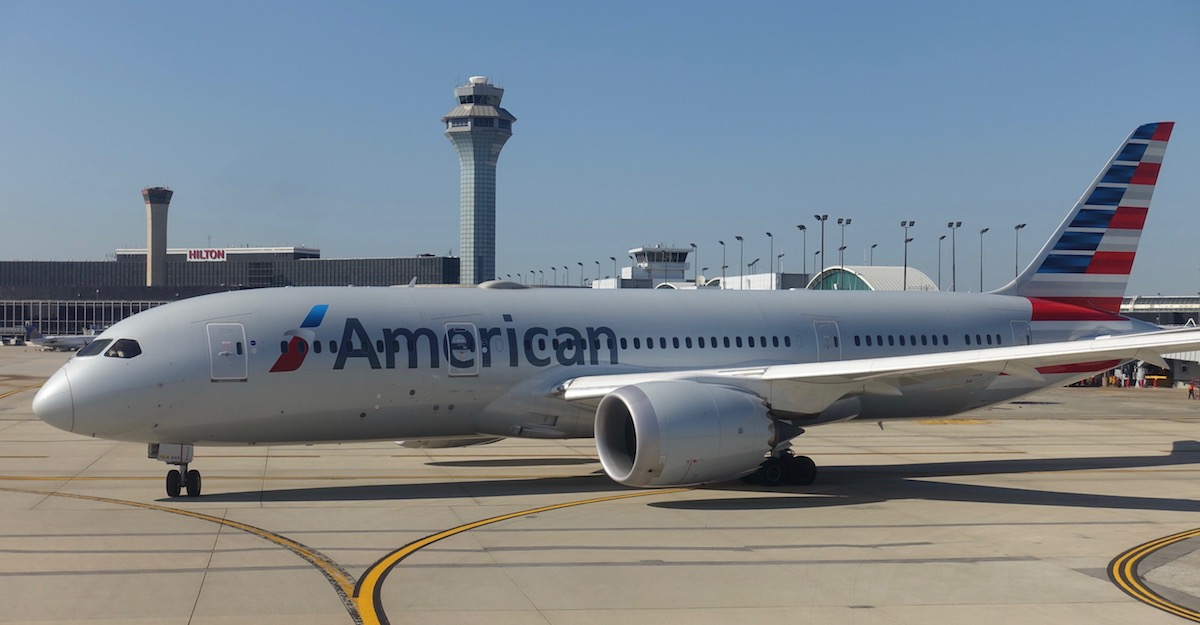 American will launch a New York to Tel Aviv flight
A new codeshare agreement
Pending government approval, American and JetBlue are expected to launch a codeshare agreement, which will cover more than 60 routes operated by American and more than 130 routes operated by JetBlue.
Exact routes for this haven't yet been announced, but presumably the codeshares will mostly cover markets where the two airlines complement one another.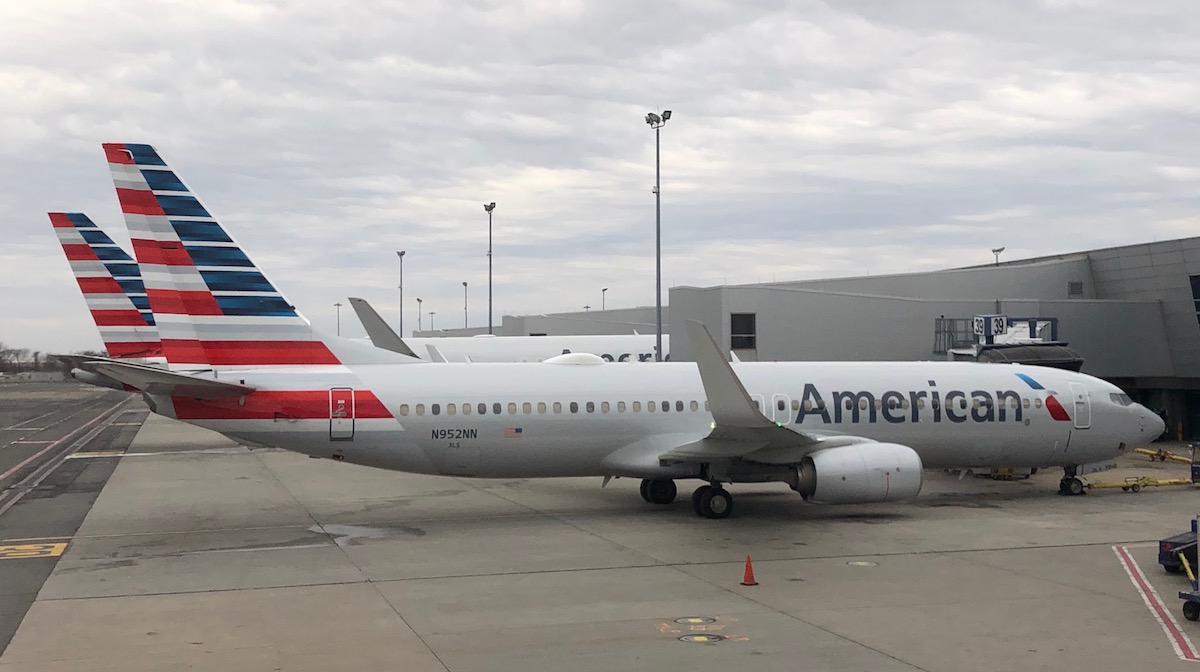 American & JetBlue will launch a codeshare agreement
More premium transcon cooperation
This is fascinating. American and JetBlue compete fiercely in the premium transcon market, as both airlines fly from New York to Los Angeles and San Francisco: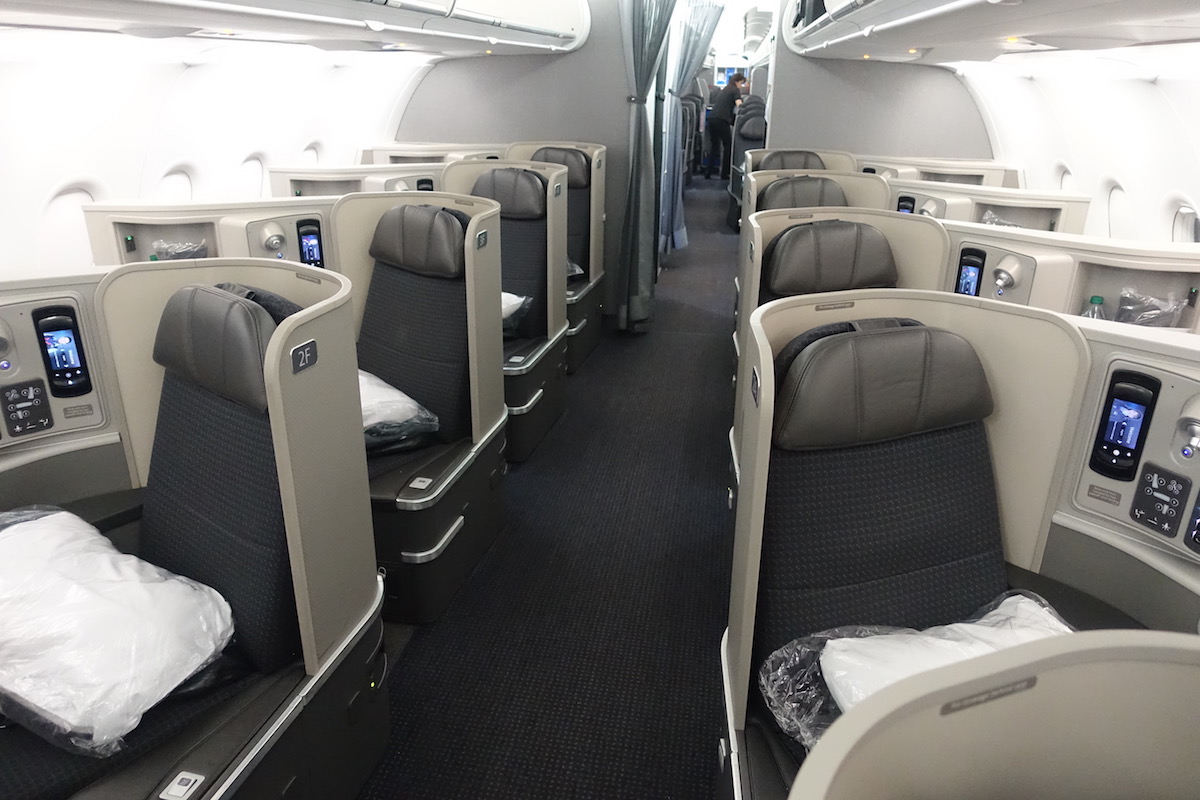 American's A321T first class
The codeshare agreement is expected to include these premium transcon routes, and the airlines are even exploring new premium experiences for customers.
I'm curious to see how this is executed in practice. Personally I think JetBlue's "Mint Suite" on the A321 is better than American's three cabin first class product, so if I could fly JetBlue on an American itinerary or while crediting miles to American, that would be incredible.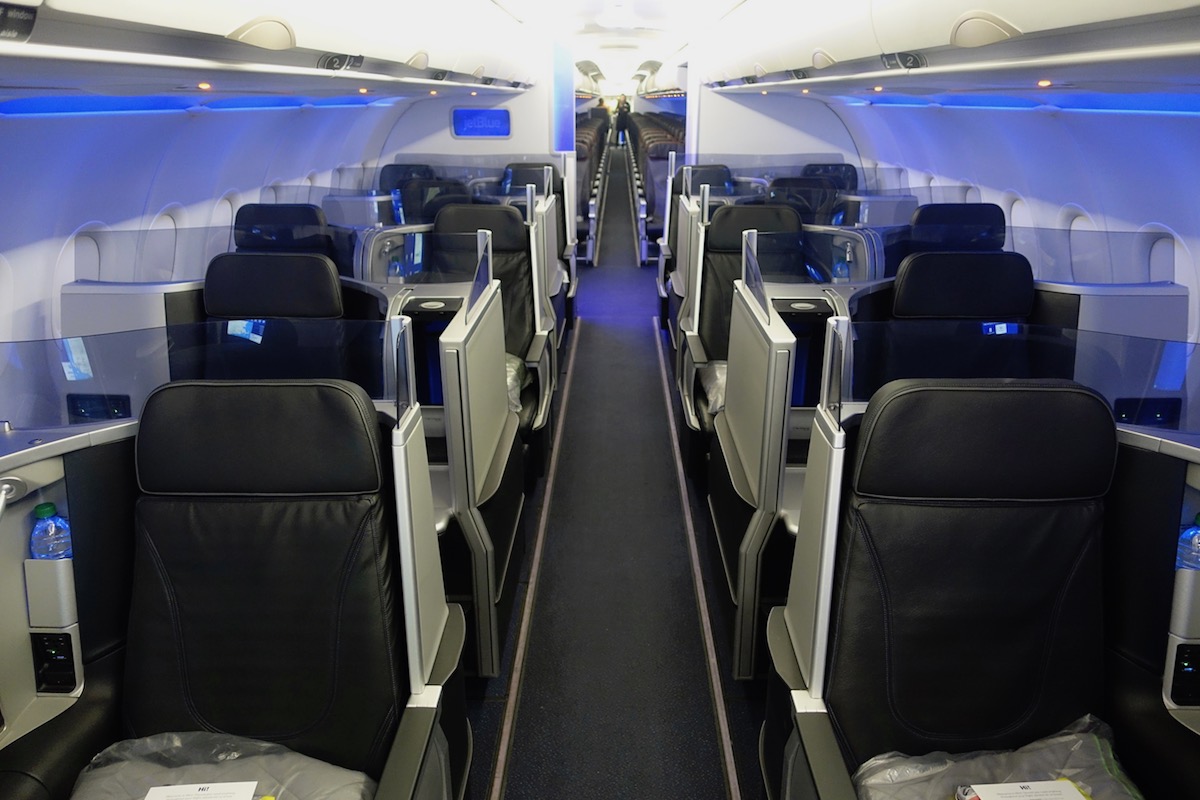 JetBlue's A321 Mint
Also, could we finally see JetBlue Mint passengers getting lounge access? The airlines are both in Terminal 5 at LAX so it could happen there, while they're not in the same terminals at JFK. Could it be that JetBlue moves premium transcon flights to Terminal 8 at JFK for lounge access? Perhaps it's farfetched, but it's not out of the question, as I see it…
American's Flagship First Dining JFK
New loyalty reciprocity
While the details haven't yet been revealed, American AAdvantage and JetBlue TrueBlue members can expect new benefits and reciprocity. It remains to be seen if:
Reciprocal mileage redemptions will be offered, and if so, to what extent? Could it include all routes? What about Mint redemptions?
Reciprocal mileage earning will be offered across the network, and will it include elite qualifying miles when flying JetBlue?
Reciprocal elite benefits will be offered across airlines, and if so, to what extent?
Note that JetBlue isn't joining the oneworld alliance, and when JetBlue starts flying to London, the airline won't be part of the oneworld transatlantic joint venture.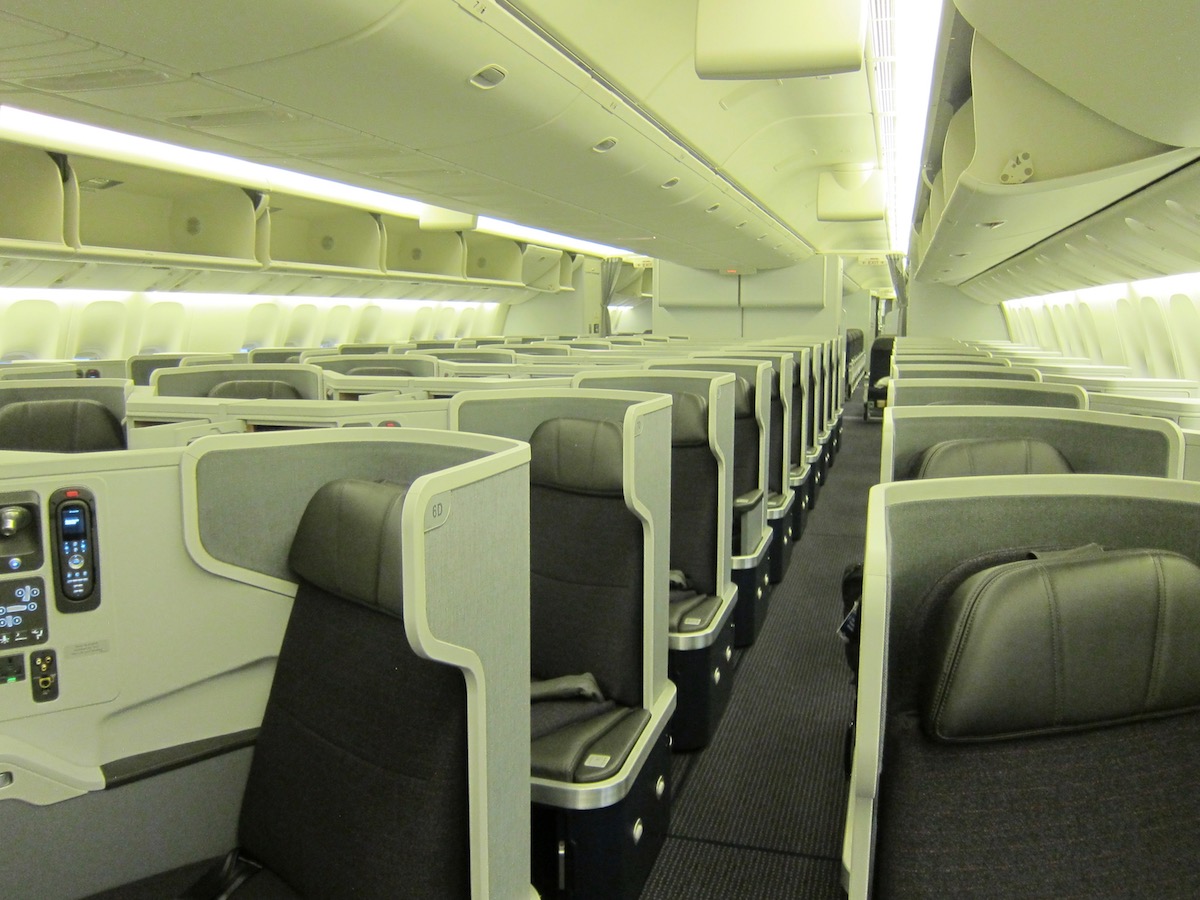 What kind of loyalty program reciprocity could we see?
What executives have to say
JetBlue's President and COO, Joanna Geraghty, had the following to say:
"Pairing JetBlue's domestic network with American's international route map creates a new competitive choice in the Northeast, where customers are longing for an alternative to the dominant network carriers. This partnership with American is the next step in our plan to accelerate our coronavirus recovery, get our crewmembers and our aircraft flying again, and fuel JetBlue's growth into the future."
American's President, Robert Isom, had the following to say:
"This is an incredible opportunity for both of our airlines. American has a strong history in the Northeast, and we're proud to partner with JetBlue as the latest chapter in that long history. Together, we can offer customers an industry-leading product in New York and Boston with more flights and more seats to more cities."
How does this play into American's overall strategy? 
I feel like American Airlines' management was asleep at the wheel for so long, and suddenly in the past few months that trend has reversed:
The thing that stands out here most is that American is really going after Delta. American is adding long haul flights out of both New York and Seattle, which have historically been Delta hubs. Meanwhile American is retreating at LAX, a market where the airline has grown so much in recent years.
For so long Delta has been in the driver's seat in the US airline industry, so to see American go on the offense against Delta is pretty remarkable.
I'm not sure if this strategy is going to work:
On the one hand, individually a lot of these partnerships make sense, at least from the viewpoint of "the enemy of my enemy is my friend"
On the other hand, the partnerships seem all over the place; American will be partnering with both Alaska and JetBlue on domestic flights, while neither Delta nor United partner with any other major US airlines
One thing is for sure, though — I'm impressed that American Airlines management is genuinely trying, which I feel like they didn't do for far too long. That's refreshing to see.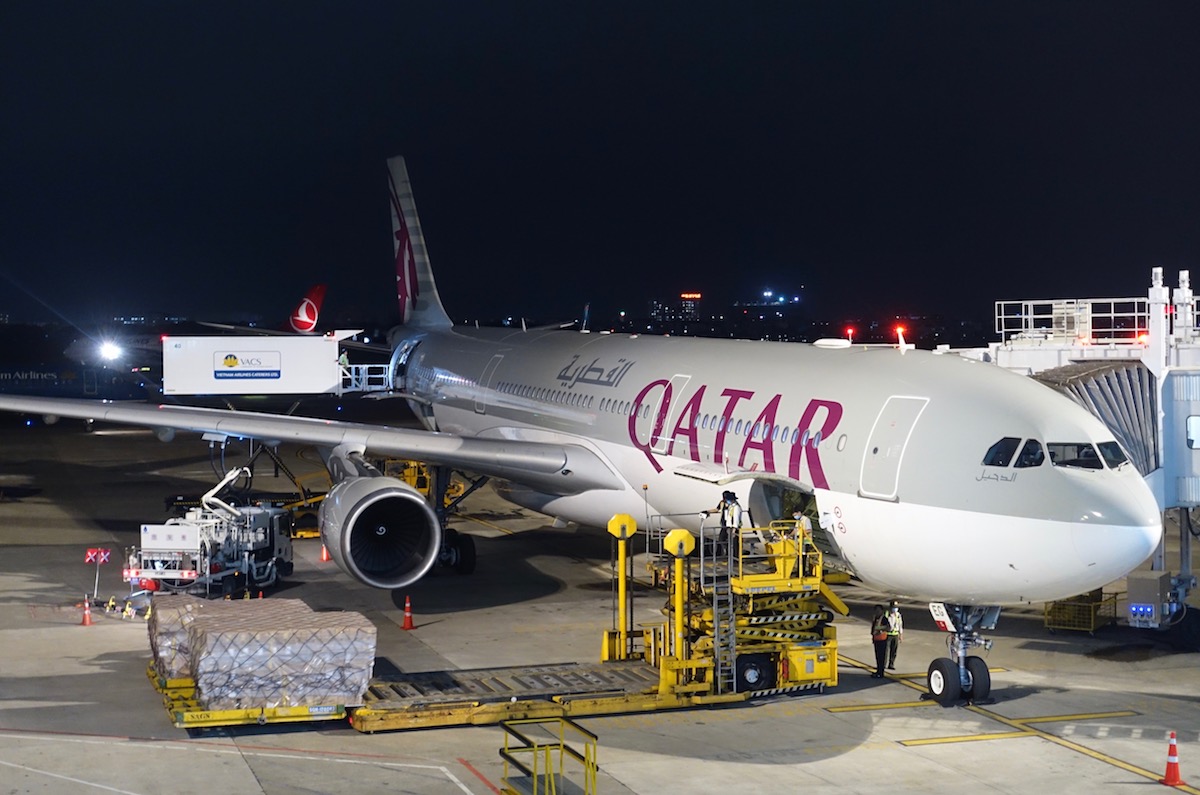 American Airlines & Qatar Airways also have a new strategic partnership
Bottom line
This is huge, huge, huge, news. American and JetBlue are announcing a partnership that will include a codeshare agreement and reciprocal frequent flyer benefits. American has been shrinking at JFK for years, and now plans on reversing that trend by adding more long haul flights out of New York.
I can't even say to what extent this has caught me off guard.
What do you make of this new American & JetBlue partnership? Are you as surprised as I am?