Yesterday JetBlue and American announced a slew of new routes as part of their Northeast strategic alliance. I covered a couple of the interesting American changes, like American adding a New York to Delhi route, and American soon flying A321Ts between Boston and Los Angeles.
In this post I wanted to cover what I consider to be the most interesting addition on the JetBlue side — JetBlue will finally start flying to Canada!
JetBlue launching two routes to Vancouver
JetBlue has announced that it will fly to Canada for the first starting in the summer of 2022, with the launch of two new routes:
JetBlue will fly year-round between New York (JFK) and Vancouver (YVR)
JetBlue will fly seasonally between Boston (BOS) and Vancouver (YVR)
These routes are still over a year from launching, and as a result details are limited.
JetBlue doesn't state one way or another whether the route will be operated by an aircraft configured with Mint. Generally that suggests to me that the airline doesn't plan on offering Mint on the route, though it could also be so far in advance that JetBlue's route planning department hasn't yet decided.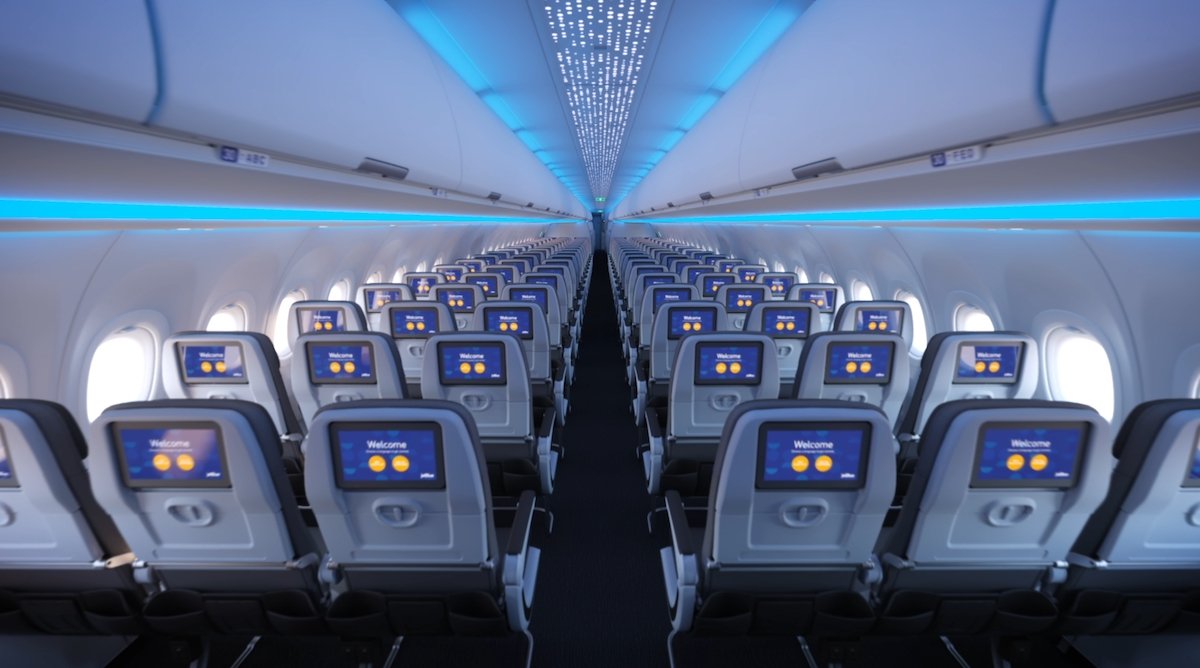 JetBlue will launch flights to Vancouver
For that matter, the fact that this route is being announced over a year in advance makes me wonder if it will launch at all. I absolutely believe JetBlue intends to launch this route, but so much can change in the industry in a year, as we've learned over the past year. 😉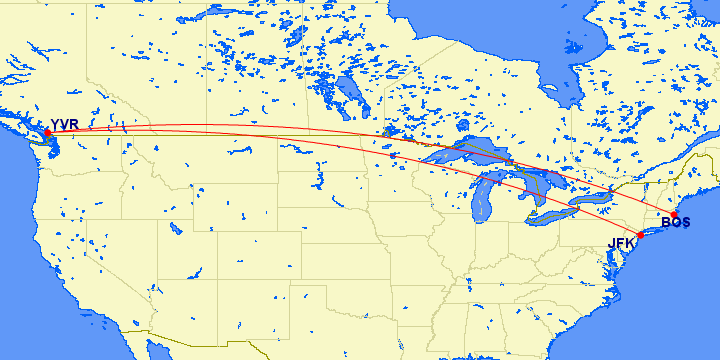 JetBlue's new routes to Vancouver
The interesting New York to Vancouver market
The New York to Vancouver market is an interesting one, as it used to have two of North America's coolest flights: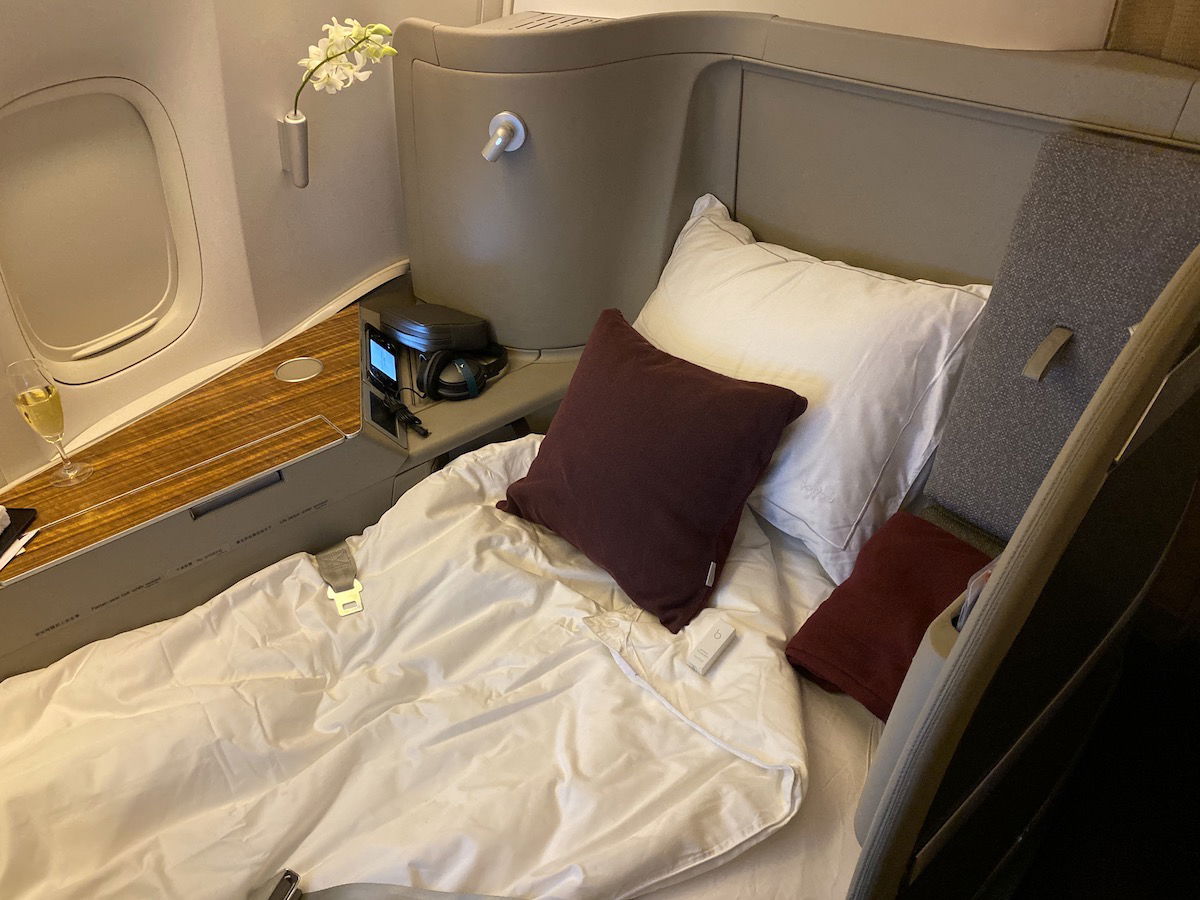 Cathay Pacific used to fly between New York and Vancouver
Nowadays Air Canada ordinarily flies year-round between Vancouver and Newark, and seasonally between Vancouver and Boston, so that will be very similar to JetBlue's service in terms of destinations and general schedule. However, even those routes have been suspended due to the pandemic.
In the past Delta has also operated a seasonal New York to Vancouver route, but that's not operating right now.
Why do some US airlines hesitate with Canada?
It's interesting in general how hesitant major US airlines are with flying to Canada. While all of the "big three" US carriers fly to Canada, airlines like Southwest, JetBlue, Spirit, and Allegiant, all haven't served Canada.
What's the logic, given that Canada has some major markets? Based on what I've heard, the challenge airlines have with Canada service are as follows:
Flights to Canada have high taxes and airport fees, and since these airlines are largely going after discretionary travel that's price sensitive, that can make the economics tough; for example, for a 180 USD one-way fare from Vancouver to Los Angeles, 74 USD of that is taxes and fees
Currency is an issue, since the CAD is significantly weaker than the USD, and therefore Canadian competitors in some cases have lower cost structures
Canada doesn't have a huge population, and the country is spread out — the three biggest markets (Toronto, Montreal, and Vancouver) already have significant competition, while other smaller markets may not be big enough for new point-to-point flights
There's the general issue of getting in the market and staying in the market — the Canadian market is highly seasonal, and competing airlines would be up against very well established players, like the Air Canada and United partnership, and the Delta and WestJet partnership
We've repeatedly heard airline executives talk about looking into Canada service, so the lack of service isn't because they just hadn't thought about it. Clearly it's a very challenging market, and the focus for many US airlines has instead been looking further south. For example, Spirit operates to all kinds of places in Central America (there are even four routes to San Pedro Sula, Honduras), but nothing to Canada, which should give you a sense of how challenging it is.
Airlines like Spirit have never tried offering Canada service
Bottom line
JetBlue will become the latest US airline to launch flights to Canada, which is a market that many US airlines have struggled with. In the summer of 2022, JetBlue is expected to launch flights from Boston and New York to Vancouver.
It's cool to see JetBlue finally give Canada a try. It's noteworthy that JetBlue is going for the transcon market where there aren't currently many players, rather than going after the Northeast to Toronto market, which is well served, but also a much shorter flight.
What do you make of JetBlue finally launching flights to Canada?