American Airlines and JetBlue Airways announced a Northeast alliance in 2020. This is now facing some major scrutiny from regulators.
American & JetBlue face DOJ lawsuit
This week the Department of Justice's antitrust division has filed a lawsuit, arguing that the arrangement between American and JetBlue is bad for competition. The claim is that this alliance threatens competition and will lead to higher fares, and this seems to reflect the Biden administration's aggressive stance on antitrust enforcement.
For some context on this agreement, American and JetBlue first announced their new alliance in July 2020, and it launched in early 2021. With this partnership:
American is trying to grow its long haul network out of New York, and JetBlue will be providing much of the feed for this service, thanks to its excellent network to & from JFK
In order to gain approval for this deal from the Department of Transportation, American and JetBlue had to give up some slots in New York and Washington
The two airlines are allowed to coordinate schedules within the scope of the partnership, but they aren't allowed to discuss fares or pricing strategies
American and JetBlue have rolled out reciprocal mileage earning, and it's expected that later this year the airlines will roll out reciprocal mileage redemptions and elite perks
This new alliance is part of a much bigger shift on the part of American, whereby the airline is increasingly relying on domestic partners. While American has JetBlue on the East Coast, American also has a close partnership with Alaska on the West Coast, as American builds up a long haul hub in Seattle.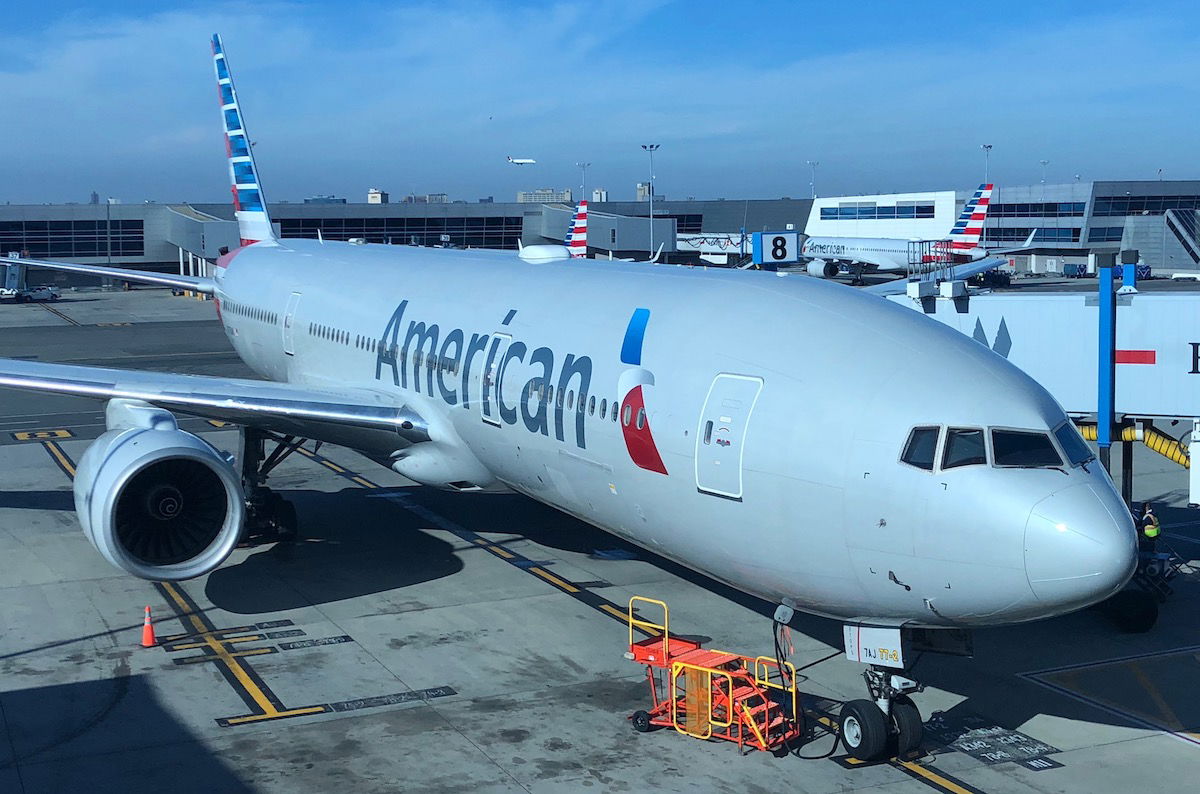 What the lawsuit argues about the American & JetBlue alliance
The 42-page lawsuit was filed in the United States District Court for the District of Massachusetts, and it's some fascinating reading, even if you're not usually into this stuff. First of all, I love the general sass of government lawyers, especially when they're writing something that will be widely read. Let me summarize a few key parts of the DOJ's argument.
American Airlines is "the largest airline in the world" and JetBlue is "a uniquely disruptive low-cost airline" (is the DOJ doing advertising for JetBlue here?), and the two airlines have entered into an "unprecedented and anticompetitive pact" (is this actually unprecedented?).
Here's the gist of the complaint:
Under their so-called "Northeast Alliance," the two rivals have quietly agreed to share their revenues and coordinate which routes to fly, when to fly them, who will fly them, and what size planes to use on flights to and from four major airports: Boston Logan International Airport ("Boston Logan"), John F. Kennedy International Airport ("JFK"), LaGuardia Airport ("LaGuardia"), and Newark Liberty International Airport ("Newark Liberty"). By consolidating their businesses in this way, American and JetBlue will effectively merge their operations on flights to and from the four airports—which collectively account for two thirds of JetBlue's business. In so doing, the Northeast Alliance will eliminate significant competition between American and JetBlue that has led to lower fares and higher quality service for consumers traveling to and from those airports. It will also closely tie JetBlue's fate to that of American, diminishing JetBlue's incentives to compete with American in markets across the country. The United States and Plaintiff States bring this action to prevent the hundreds of millions of dollars in harm to consumers that will occur if these two rivals are permitted to maintain this modern-day version of a nineteenth-century business trust.
The lawsuit uses some quotes from airline CEOs against them:
American CEO Doug Parker talked about how "with fewer airlines, there are fewer of us trying to get the same number of customers," and has stated that "domestic consolidation" remains one of American's "long term projects"
Just months before creating this alliance with American, JetBlue CEO Robin Hayes stated that he believes "mega-carriers are large enough," and doesn't "think it's in the interest of consumers or airline workers to allow giants to get even bigger and more powerful," and that "all the power in the hands of a few very deep-pocketed airlines has implications for consumers in the form of reduced options, high fares and often poor service"
What's perhaps most interesting about the lawsuit is that it really puts a lot of faith in American's management, and very much paints JetBlue as the victim:
American had vowed to "win BOS back" even before entering into an agreement with JetBlue, which would have caused American to add lots more routes, and compete more fiercely with JetBlue; instead American won't compete as much in Boston
Before the partnership was announced, a JetBlue network planning executive stated that "one of the most common trends in JetBlue's 20 year history is easily stealing share from AA and eventually winning," and the incentive to do that is now largely gone
American knows a merger with JetBlue wouldn't be approved, so American seeks to "co-opt JetBlue through an unprecedented domestic alliance," and American "seeks to align JetBlue's economic incentives with its own through a far-reaching partnership based on the same kinds of alliances that American has used to consolidate international air travel"
Since two-thirds of JetBlue's business is in the Northeast, "JetBlue itself recognized the danger posed by this close dependence," and two months before this alliance was introduced, JetBlue warned its Board of Directors of being "co-opted by Connie [American] manipulation"
"If JetBlue complies with American's wishes, the Northeast Alliance gives American ways to reward JetBlue; if American doesn't like what it sees from JetBlue, the Northeast Alliance gives American the tools to punish JetBlue and bring it to heel"
Speaking of the alliance, it's stated that "it gives American executives new opportunities to engage regularly with JetBlue executives, and gives them carrots and sticks with which to reward or punish JetBlue depending on the actions JetBlue takes"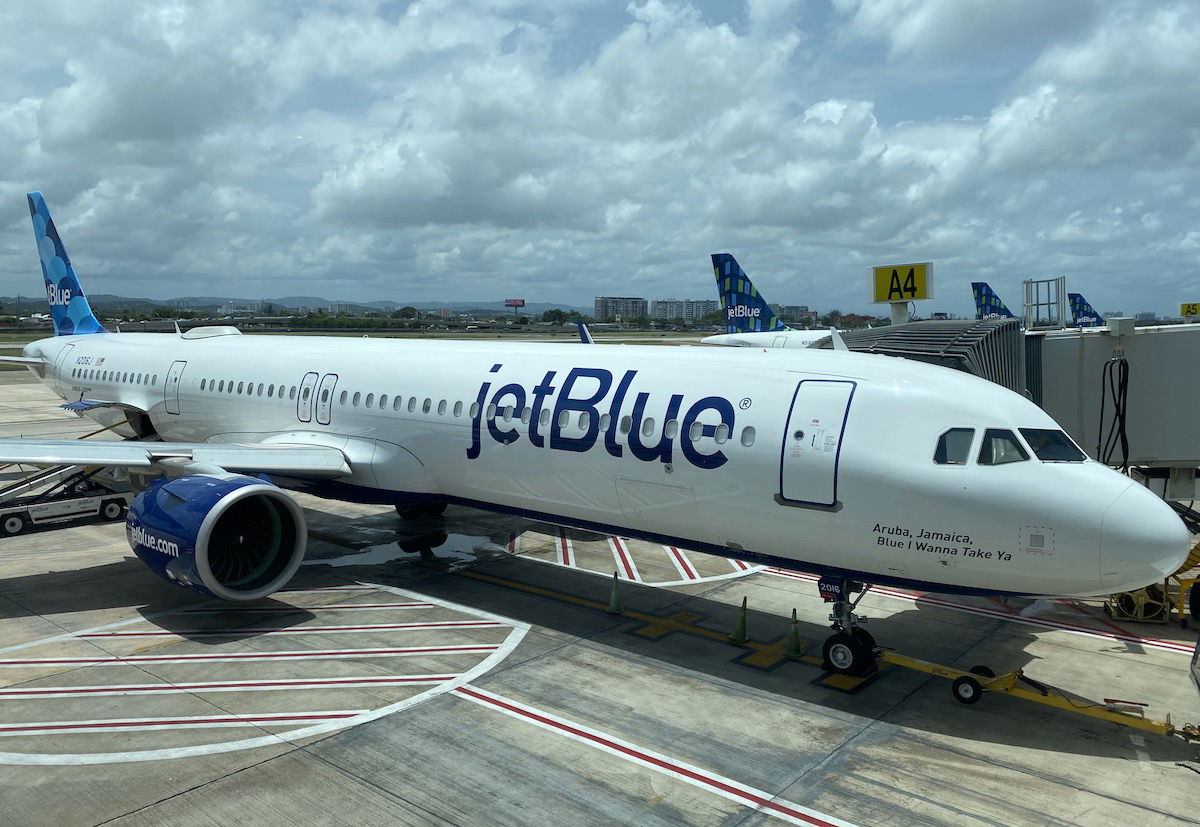 Is the American & JetBlue partnership bad for competition?
I'll be the first to say that airlines in the United States need to be reigned in and sometimes have way too much freedom. Going into reading this lawsuit, my general take was that the American and JetBlue partnership is actually good for competition. Why?
American is legitimately turning JFK into a long haul hub, with new flights to Delhi, Tel Aviv, and more; it's highly unlikely that American would have launched these flights without feed from JetBlue
I think a vast majority of frequent flyers would agree that reciprocal mileage earning and redemption opportunities, as well as reciprocal elite perks, benefit consumers
American is otherwise now a distant third in the greater NYC area — Delta has a mega-hub at JFK, United has a mega-hub at EWR, and this partnership allows American to compete with both of those airlines more efficiently
The airlines don't even have the ability to coordinate pricing, but rather the airlines just work together on scheduling to make their networks complementary (and to be clear, on some level all airlines indirectly coordinate pricing — kind of how between Los Angeles and San Francisco, virtually all airlines have $49 entry level fares)
As JetBlue starts offering transatlantic flights, this is not part of this Northeast agreement, so JetBlue will be operating independently there, and won't in any way be able to coordinate with American
If you ask me, these kinds of partnerships are the sweet spots, compared to a merger — consumers get upside, but you still have a distinct competitor in the market
How do my feelings change after reading the lawsuit? There are obviously some valid points here, but personally I think the DOJ is approaching this all idealistically rather than realistically. The DOJ is giving American way too much credit when it comes to its ability to execute a strategy, and is painting JetBlue too much as the victim here:
Could American build up operations in Boston and New York without JetBlue's help, leading to more competition? Sure, in theory, but you really think American's management was going to be able to execute well on that? Like, have they been following the airline for the past decade?
While competition between American and JetBlue is no doubt being reduced, this does allow the two airlines to compete more efficiently against Delta and United, and that is good for competition
I don't believe American would have expanded internationally out of JFK the way it has done without this alliance; so while this might not be amazing for domestic competition, I do think it's good for international competition
I don't think American holds all the cards here — if JetBlue were to yank the agreement on its end, American's long haul network out of JFK would be in big trouble
This seems like too little too late — if the DOJ were worried about competition, stopping the mega-mergers of the past 15 years would have done a lot more than trying to stop this alliance that is ultimately intended to compete with two greater NYC area giants; of course these DOJ lawsuits on some level reflect who is in office, so I get that it's not that simple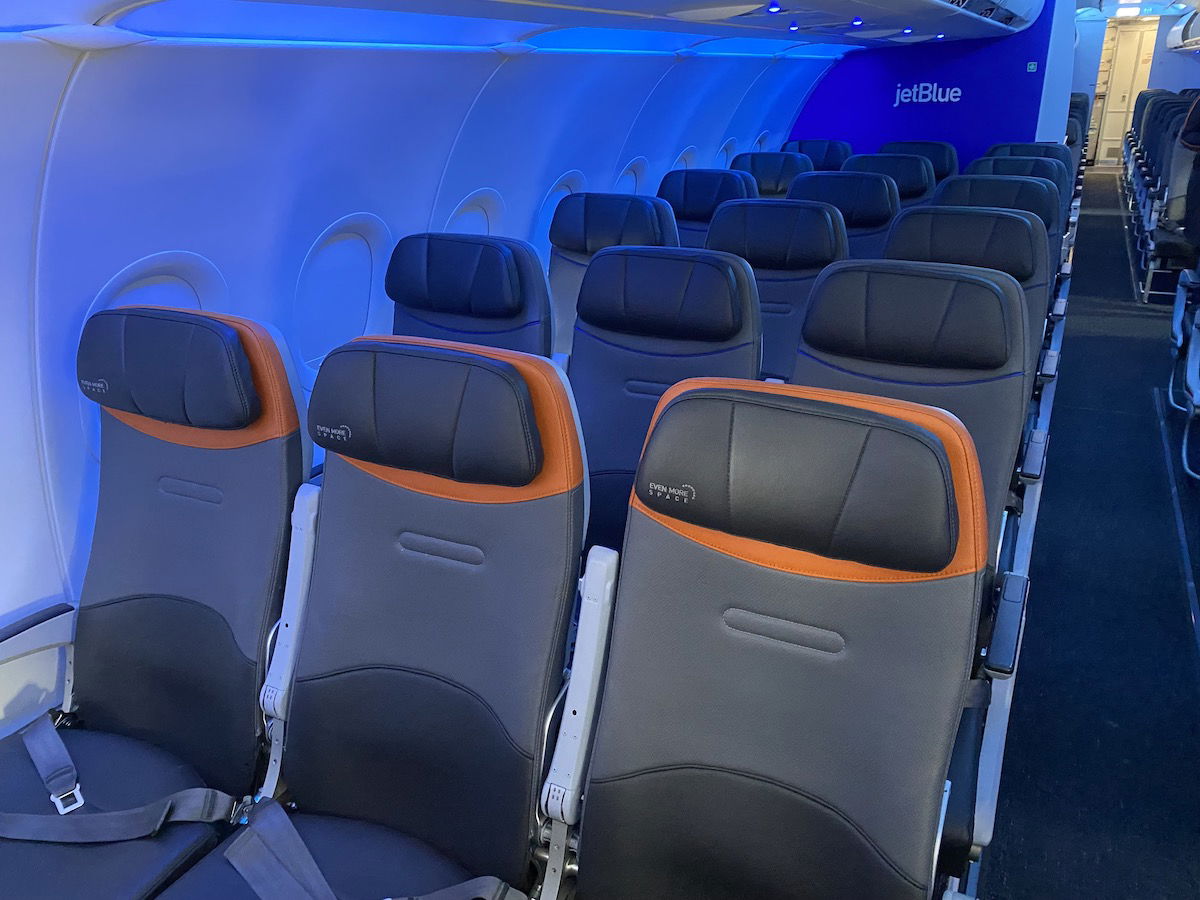 Bottom line
The Department of Justice is challenging the American & JetBlue strategic alliance in the Northeast, which launched earlier this year. With this, the two airlines can coordinate schedules, allowing American to turn JFK into a long haul hub, while JetBlue provides most of the feed.
As the DOJ views it, this new alliance greatly limits competition, and gets rid of the incentive for American and JetBlue to compete. It's essentially being argued that American is taking advantage of JetBlue here, and that the latter airline holds no control.
I'm curious to see what comes of this…
What do you make of the DOJ challenging the American & JetBlue alliance? Do you think the alliance is good or bad for consumers?