This has major implications for American, JetBlue, and the industry overall.
Judge rules American & JetBlue have to end partnership
In early 2021, American Airlines and JetBlue Airways launched the Northeast Alliance, which was in many ways a first-of-its-kind partnership in the United States. This alliance had all kinds of implications. For one, the airlines were able to coordinate their schedules, swap slots and gates, and more. Beyond that, the airlines offered frequent flyer reciprocity, in the form of elite benefits and points earning and redemption opportunities.
The logic behind this partnership was that American struggled to grow organically in New York, but with the help of JetBlue, the airline could turn New York into more of an international gateway. The airlines argued that this would benefit consumers, with a more competitive product offering in New York and Boston.
The Biden administration had a different view on the partnership, though. In September 2021, the Department of Justice filed a lawsuit to block this alliance, arguing it hurt competition and was bad for consumers. There was a lengthy court case regarding this, and a decision has finally been made.
On Friday, US District Judge Leo Sorokin ruled in favor of the Justice Department, and the alliance between American and JetBlue now has to be terminated.
For those wondering about Judge Sorokin's logic, here are some of the key points of Sorokin's decision:
The primary motivation for American and JetBlue establishing the Northeast Alliance was to strengthen their own competitive positions against Delta (and to a lesser extent United) in Boston and New York
The airlines being able to coordinate their schedules has led to decreased capacity, lower frequencies, and reduces consumer choices in many markets, including some that were heavily trafficked
The airlines sharing revenue eliminates their incentive to compete with one another
While American and JetBlue claimed that their collaboration benefited the flying public, they produced minimal objectively credible proof to support that claim
The Northeast Alliance is an unreasonable restraint on trade, and violates the Sherman Act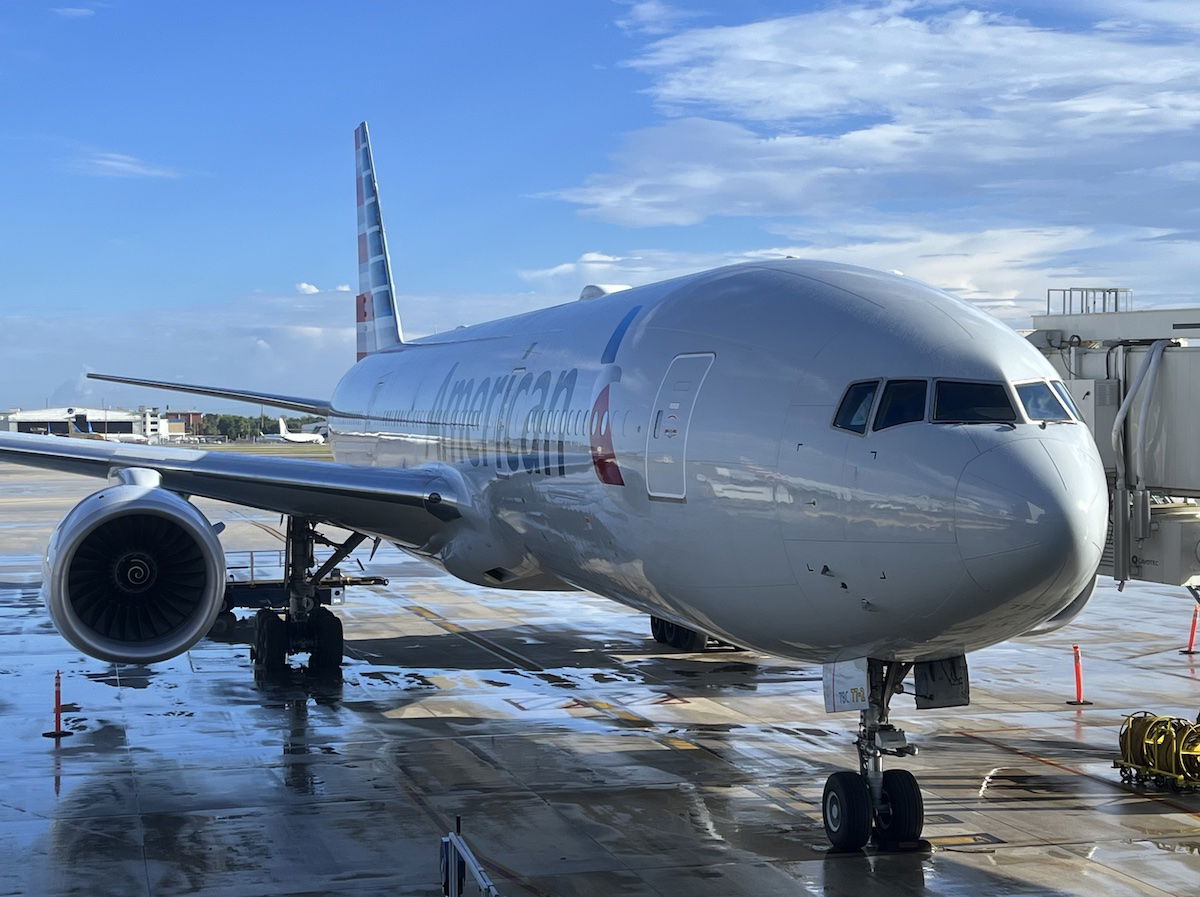 What American & JetBlue have to say about this ruling
Here's what an American Airlines spokesperson had to say about this ruling:
"We believe the decision is wrong and are considering next steps. The Court's legal analysis is plainly incorrect and unprecedented for a joint venture like the Northeast Alliance. There was no evidence in the record of any consumer harm from the partnership, and there is no legal basis for inferring harm simply from the fact of collaboration. The Northeast Alliance has been a huge win for customers and anything but anticompetitive."
Meanwhile here's what a JetBlue spokesperson had to say about this ruling:
"We are disappointed in the decision. We made it clear at trial that the Northeast Alliance has been a huge win for customers. Through the NEA, JetBlue has been able to significantly grow in constrained northeast airports, bringing the airline's low fares and great service to more routes than would have been possible otherwise."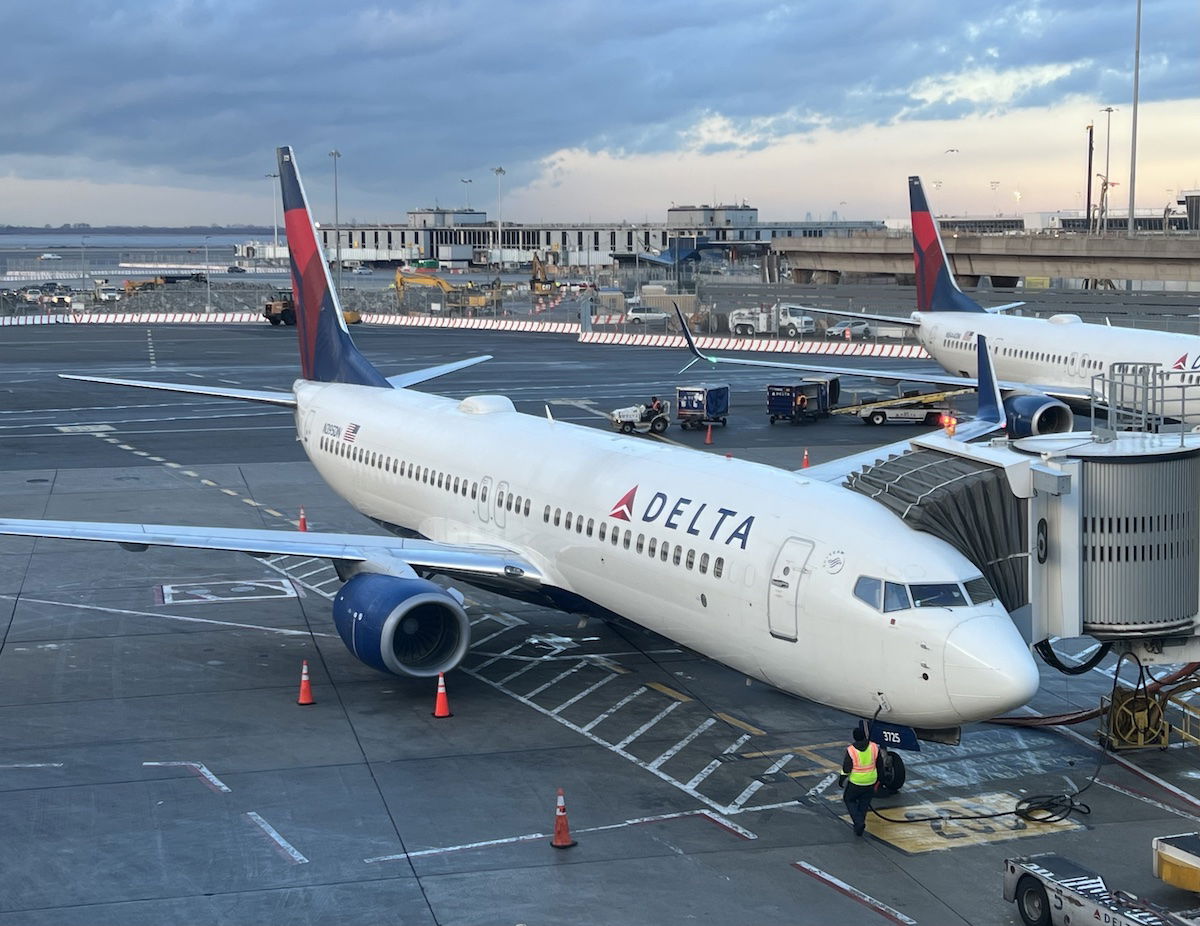 What happens next between American & JetBlue?
This ruling (and for that matter the Justice Department's lawsuit to begin with) is kind of unprecedented in the airline industry. I can't think of any time in the past where an existing agreement has been challenged in this way.
Based on the ruling, American and JetBlue have 30 days to end their Northeast Alliance. It's not entirely clear to me if this means that the partnership between the two airlines has to be discontinued altogether, or if the airlines just have to scale it back.
For example, presumably the airlines could still have a frequent flyer partnership, but they definitely can't coordinate schedules and swap slots and gates. The question is whether the airlines even find it worthwhile to have a partnership if they can't do those things.
I think American is by far the biggest loser with this ruling, and the airline has an uphill battle here. The airline has added all kinds of service out of New York, so how will it fill all those planes, given that it was relying heavily on JetBlue for that? Will American somehow ramp up its domestic connectivity out of New York, or will it scale back its long haul service out of the airport?
I don't think the news is necessarily quite as bad for JetBlue. For one, the airline was ultimately getting a marginal amount of revenue through this by filling domestic seats, but those seats largely fill themselves nowadays. The partnership was definitely more beneficial to American than to JetBlue.
The other question is what this means for the the JetBlue and Spirit merger being approved, as that merger is facing a similar lawsuit. On the one hand, this seems like bad news in terms of the government cracking down. On the other hand, maybe without the Northeast Alliance, JetBlue is more likely to gain approval for taking over Spirit.
I understand the Justice Department's argument, and the judge's ruling. American and JetBlue didn't do a very good job making their case, and it can absolutely be argued that the level of coordination between the airlines was bad for consumers.
Personally, as an American frequent flyer, I loved this partnership. Being able to fly JetBlue and earning miles and perks was awesome. Now, there's no reason that necessarily has to end, since that's not really the focus of the scrutiny they faced.
Personally I saw value in American and JetBlue combining forces to compete more directly with Delta in New York, though that's largely due to American's own laziness. The airline hasn't tried in New York for so long, and seemed to just be looking for an easy solution to expand in New York.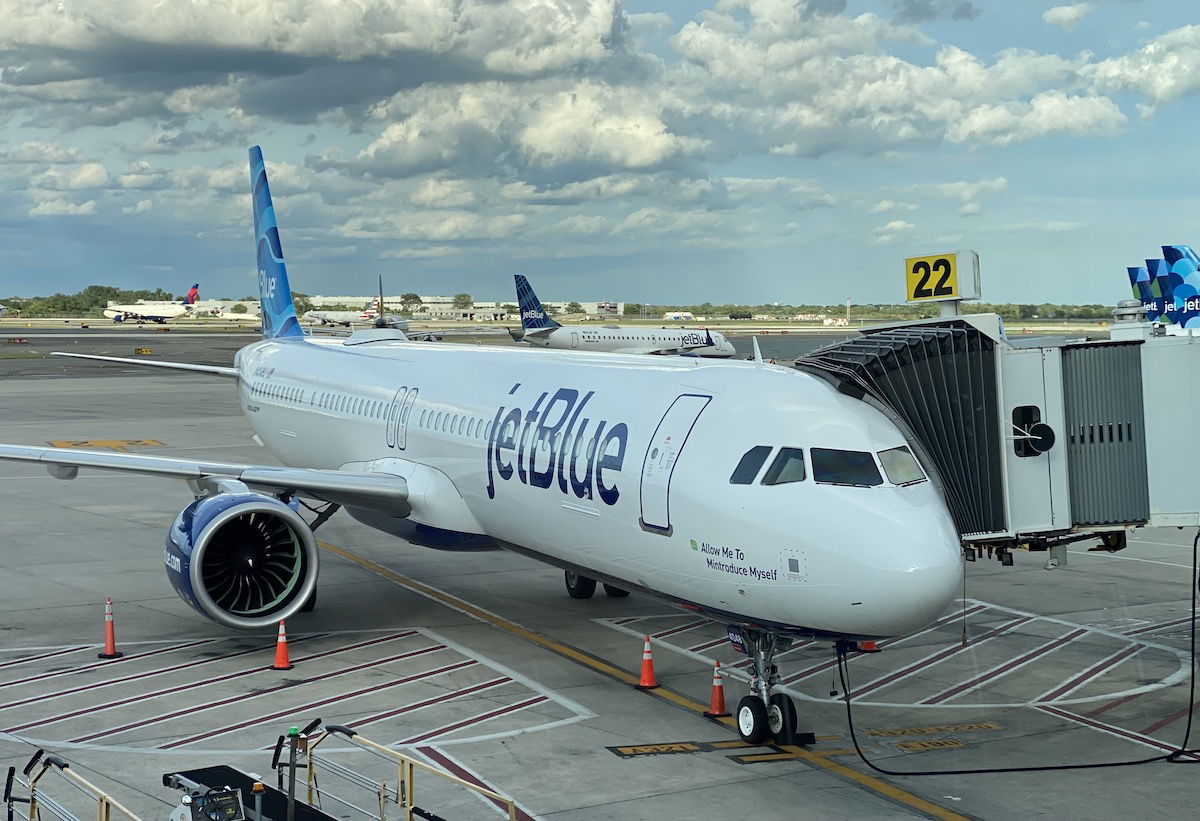 Bottom line
A judge has ruled that American and JetBlue have to end their Northeast Alliance within 30 days, arguing that it harms competition and is bad for consumers. This follows the Justice Department's lawsuit against the two airlines that was filed back in 2021.
It's going to be really interesting to see what happens over the coming weeks, as the airlines have their work cut out for them, and then some. Will American retreat from New York and give up many of its long haul routes, or will the airline try to grow in New York on its own? Will American and JetBlue maintain a frequent flyer partnership? And what does this mean for the JetBlue and Spirit merger? Only time will tell…
What do you make of the Justice Department winning its lawsuit against American and JetBlue?