In April American Airlines announced its newest ultra long haul service, set to launch between New York and Delhi as of October.
The airline seems to be quite optimistic about this route — in June, American increased frequencies in the market to daily year-round, and now the airline has upgraded the plane on the route from a 777-200ER to a 777-300ER, at least for the first several months of service.
American Airlines' New York to Delhi service
As of October 31, 2021, American Airlines will launch a new daily year-round route between New York (JFK) and Delhi (DEL). This 7,318-mile flight will operate with the following schedule:
AA292 New York to Delhi departing 8:10PM arriving 7:30PM (+1 day)
AA293 Delhi to New York departing 11:55PM arriving 6:30AM (+1 day)
The flight is blocked at 13hr50min eastbound and 16hr5min westbound. With the latest equipment upgrade:
The flight will be operated by a Boeing 777-300ER between October 31, 2021, and March 26, 2022
The flight will be operated by a Boeing 777-200ER as of March 27, 2022
Since late March coincides with the start of the summer schedule, it's possible that the airline just hasn't updated the schedule yet, and I wouldn't be surprised to see the larger aircraft stick around, depending on how things play out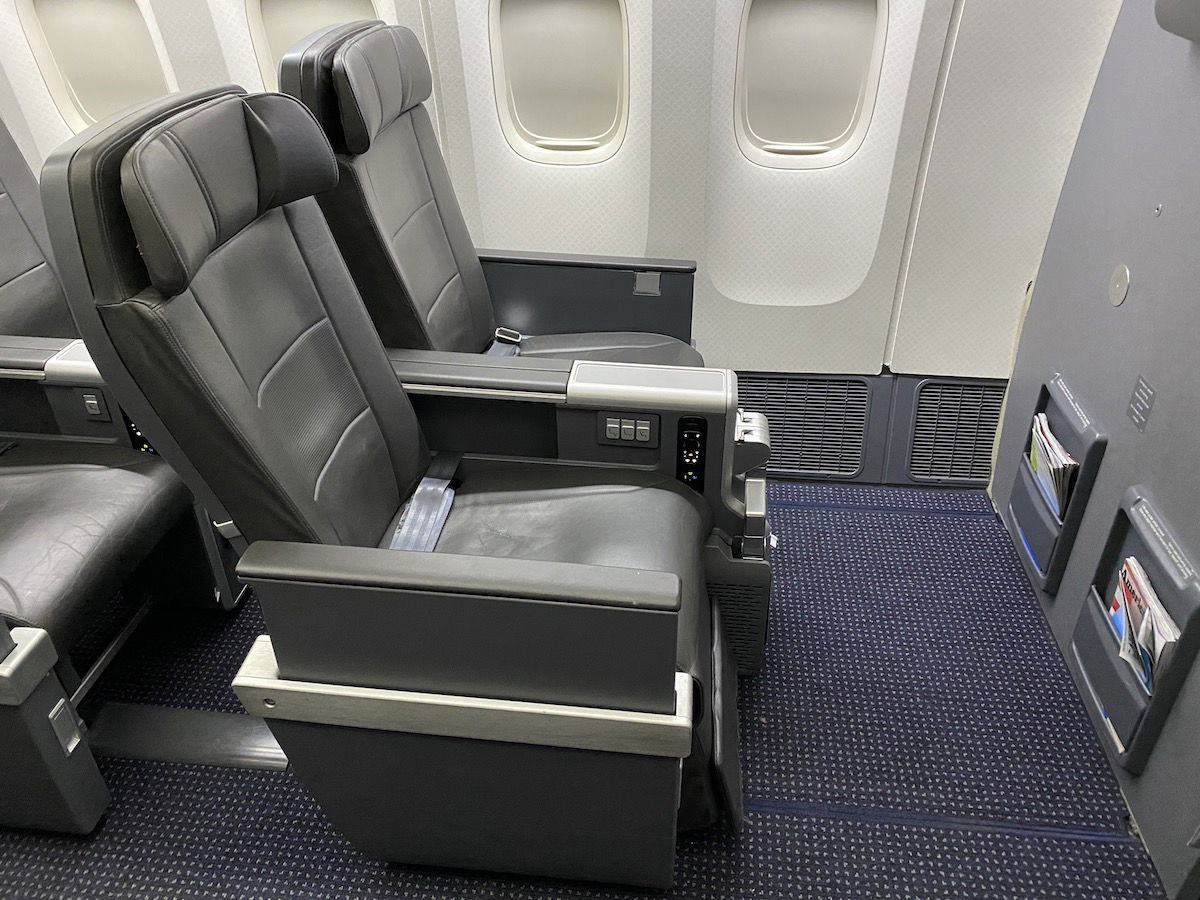 Implications of American flying the 777-300ER to India
It's interesting to see American Airlines schedule the Boeing 777-300ER on the Delhi route, as this is the carrier's flagship aircraft, and the only long haul aircraft to feature first class. For context, here's how the configurations of the planes compare:
The 777-300ER has 304 seats, including eight first class seats, 52 business class seats, 28 premium economy seats, and 216 economy seats
The 777-200ER has 273 seats, including 37 business class seats, 24 premium economy seats, and 212 economy seats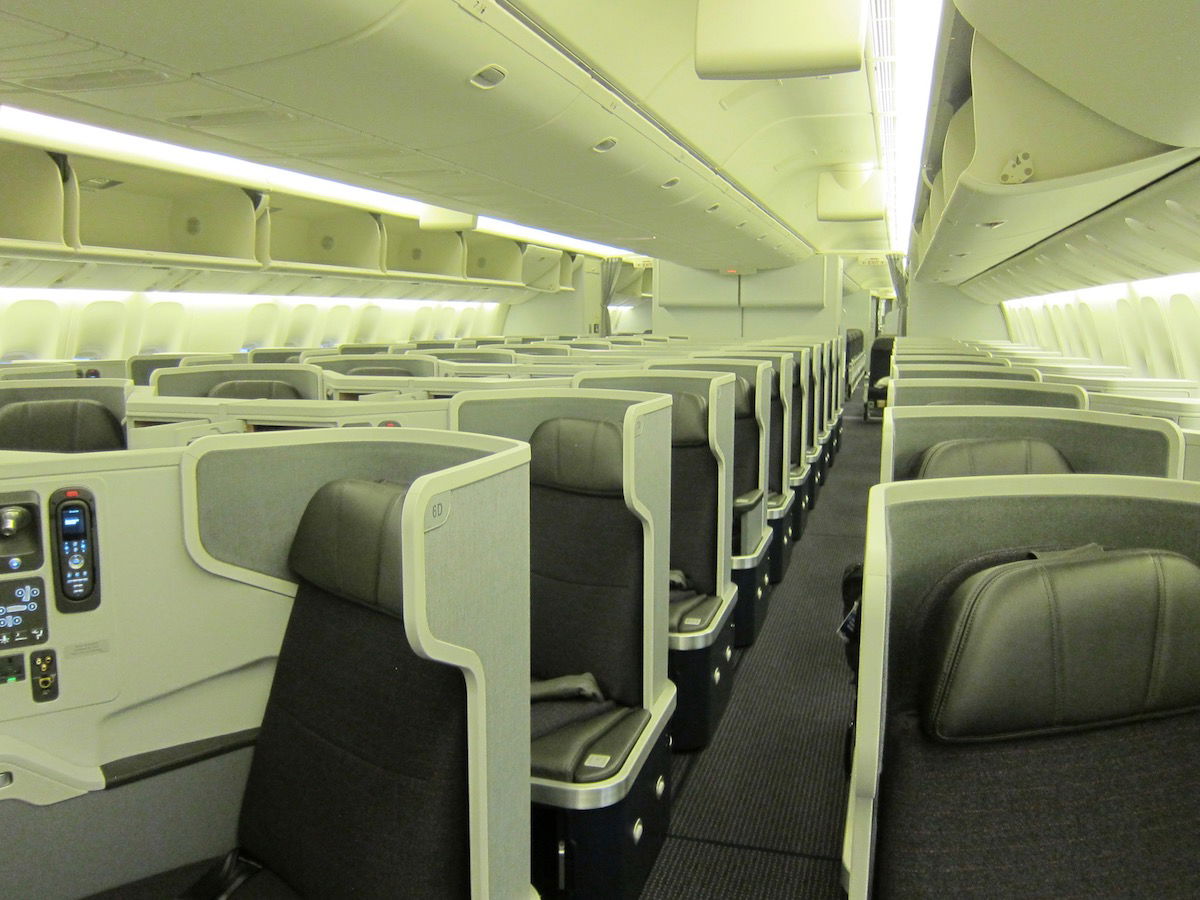 As you can see, the 777-300ER has 31 more seats overall, and that's almost entirely premium seats, including an incremental eight first class seats, 15 business class seats, and four premium economy seats.
It remains to be seen whether premium demand to Delhi is actually that strong with forward bookings, or if American simply doesn't have anywhere better to fly these planes. American certainly has some excess 777-300ERs, between Hong Kong being mostly closed, and London not being anywhere close to recovered.
American has otherwise been flying 777-300ERs largely between Los Angeles and Miami, so it seems like the opportunity cost of flying the plane to Delhi probably isn't that high, especially if cargo demand will be strong. While I understand that this is historically when seasonal demand is strongest for India, at the moment the United States has a travel ban against India, so I wonder whether the airline is banking on that being lifted, or just being optimistic.
Unfortunately at the moment I'm not seeing much saver level award availability in first and business class on this route, though I'm keeping an eye on it, as I'm sure that will change eventually. Meanwhile I do see quite a bit of upgrade availability, whether to first or business class.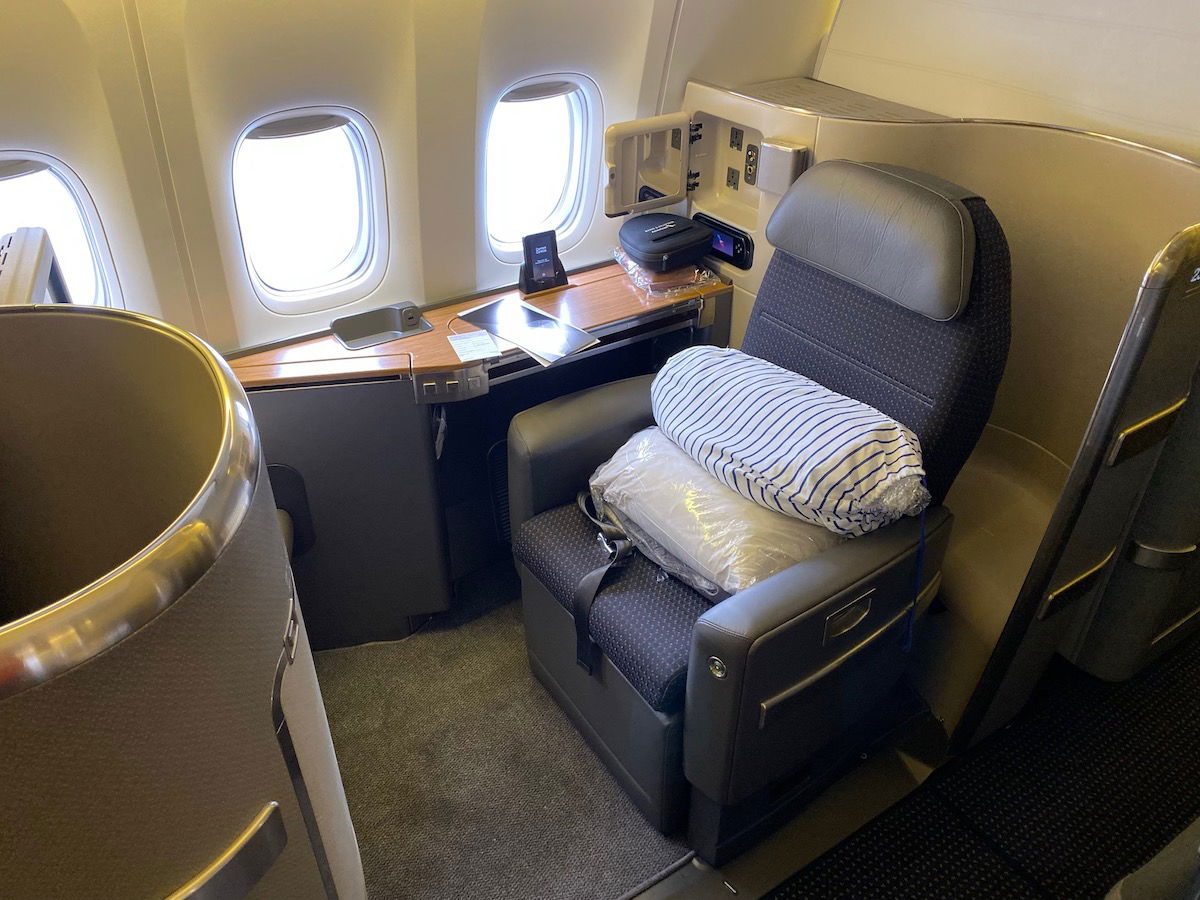 How India expansion fits into American's route network
American's New York to Delhi route is being added thanks to the American and JetBlue strategic alliance in the Northeast. With this we're seeing American expand into new long haul markets, while JetBlue provides much of the regional feed for these flights.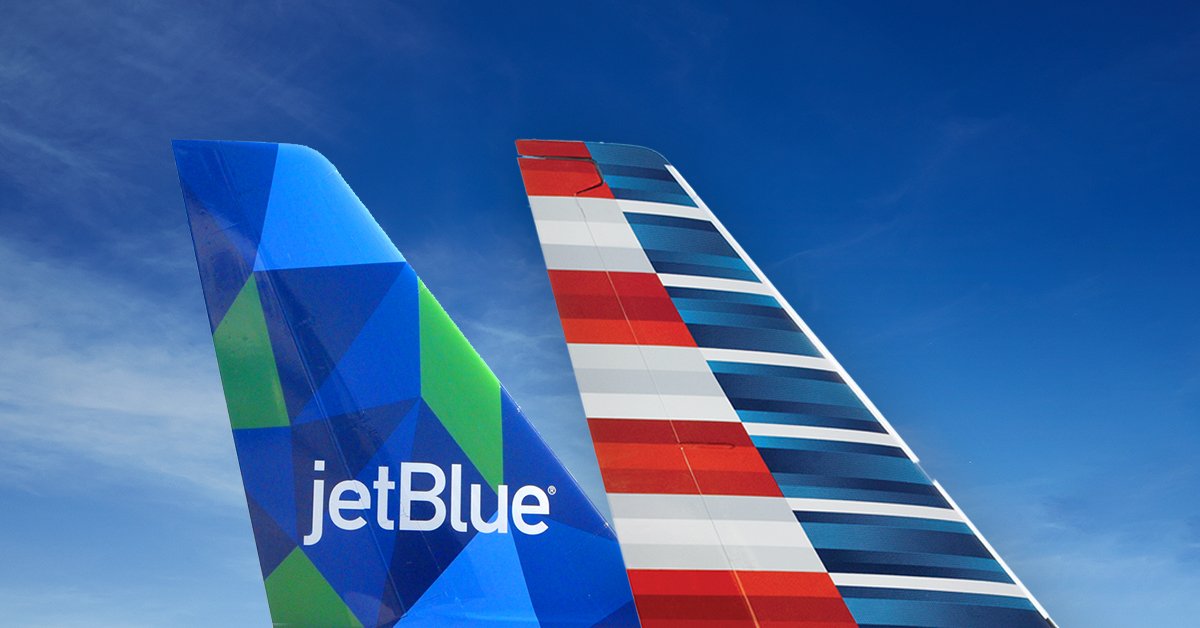 This is the fifth new long haul route that American has announced out of New York in the past several months, in addition to:
A seasonal New York to Athens flight
A year-round New York to Rio de Janeiro flight
A year-round New York to Santiago flight
A year-round New York to Tel Aviv flight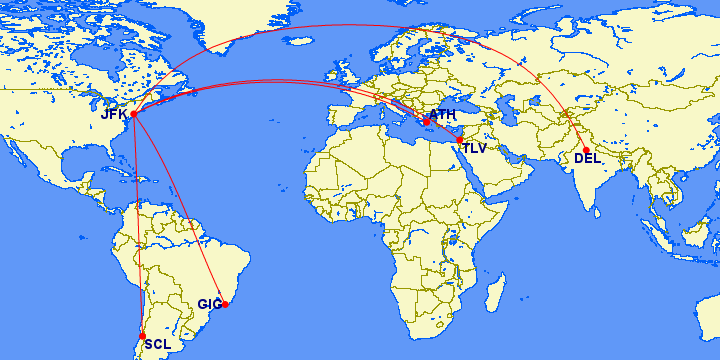 Bigger picture, when it comes to American Airlines' India service:
Looking at the overall New York to India market:
Air India operates to both Delhi and Mumbai
United operates to both Delhi and Mumbai
Delta launched a New York to Mumbai route in 2019, though it has since been suspended, and it's anyone's guess if/when it will be restored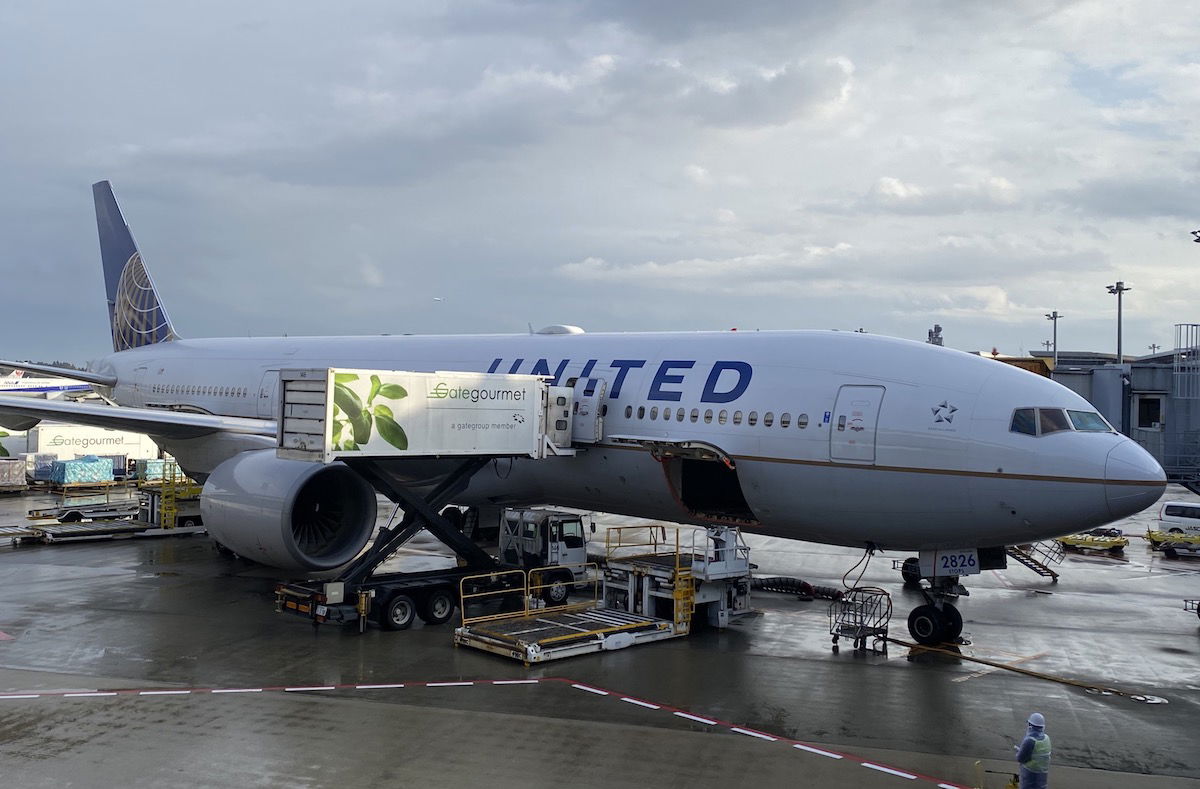 By the way, it's pretty funny to me that American claims to have "the fastest growing network from the United States to India." This comes as American goes from zero to two routes. So yes, I suppose the growth rate is so high here that it can't even be calculated, though the claim does seem quite disingenuous.
Bottom line
American Airlines will launch a new route between New York and Delhi, made possible thanks to the new partnership between American and JetBlue. The airline had already increased frequencies in this market to daily, and is now also upgrading the flight to a 777-300ER for the first several months of service.
We're seeing American add significant long haul service out of the New York area, which sure is cool to see. In particular I'm excited about American's expansion to both India and Israel, both of which were markets where the airline didn't previously have a presence.
I'm still not sure whether American's strategy of relying so heavily on Alaska and JetBlue for its international network is a smart one, but I guess we'll find out over time.
What do you make of American Airlines' new route to Delhi?
(Tip of the hat to @IshrionA)