Hey, here's something to be genuinely excited about, as it points towards the cat fight between the US carriers and Gulf carriers coming to an end. Or perhaps it just points to American's lack of strategy and follow-through.
American Airlines & Qatar Airways to codeshare
American Airlines and Qatar Airways have announced that they plan to renew their codeshare agreement. The airlines say that this is the first step to building a strategic partnership that will increase commercial cooperation.
Pending government approval, American will place their code on select Qatar Airways nonstop and connecting services to and from the US, giving customers access to destinations in the Middle East, East Africa, South Asia, and Southeast Asia.
Furthermore, Qatar Airways will place their code on select American flights at hubs in Chicago, Dallas, Los Angeles, Miami, New York, and Philadelphia, as well as on American's international flights to and from Europe, the Caribbean, Central America, and South America.
The two airlines used to codeshare, but they stopped codesharing in mid-2017, as the "big three" US carriers accused the "big three" Gulf carriers of illegal subsidies.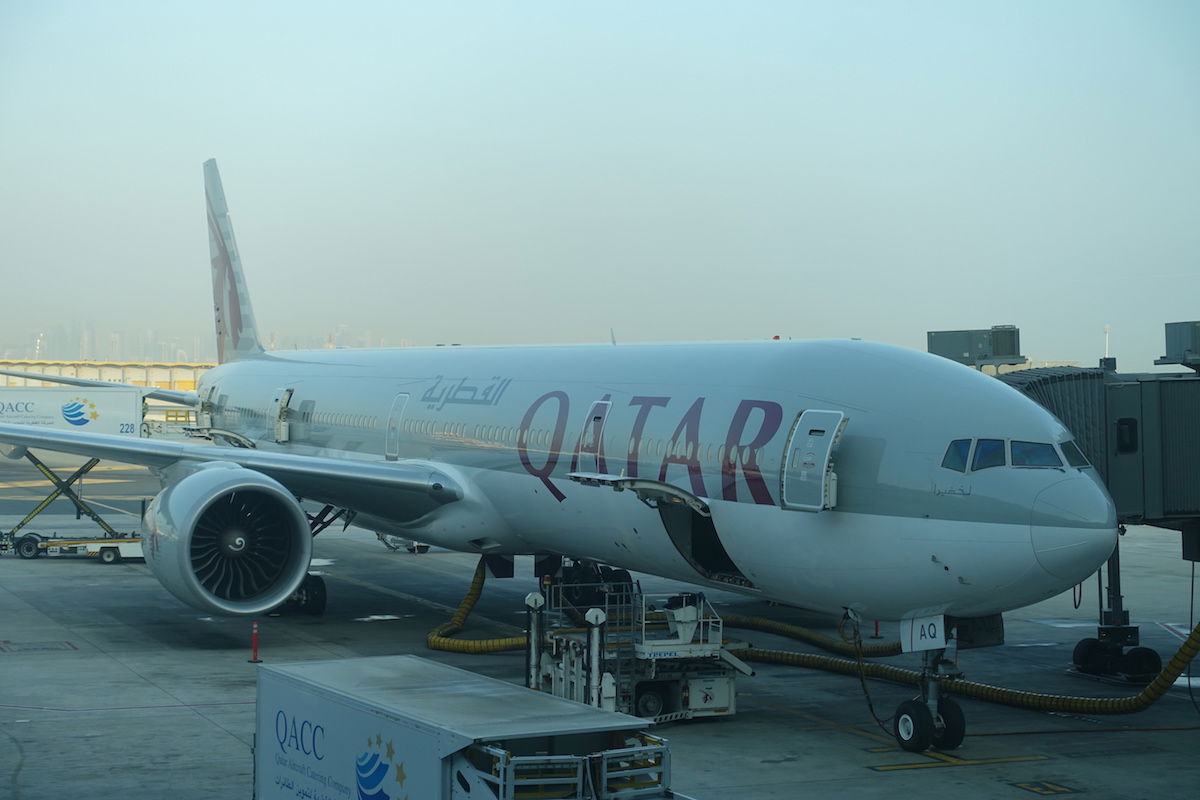 American Airlines & Qatar Airways are restoring codeshares
What exactly is a codeshare?
Both American Airlines and Qatar Airways already belong to the oneworld alliance, so what exactly are the benefits of a codeshare?
The two airlines belonging to the same alliance means that loyalty program members can earn and redeem miles across all airlines, and receive certain benefits. However, being part of the same alliance doesn't necessarily mean there will be a codeshare agreement.
With a codeshare agreement, two airlines place "codes" on one another's flights. There's some sort of revenue splitting agreement, and the idea is that airlines have an incentive to promote these flights on partners in a way that they wouldn't otherwise have an incentive to do.
This is a higher level of cooperation than an interline agreement, but less cooperation than a joint venture.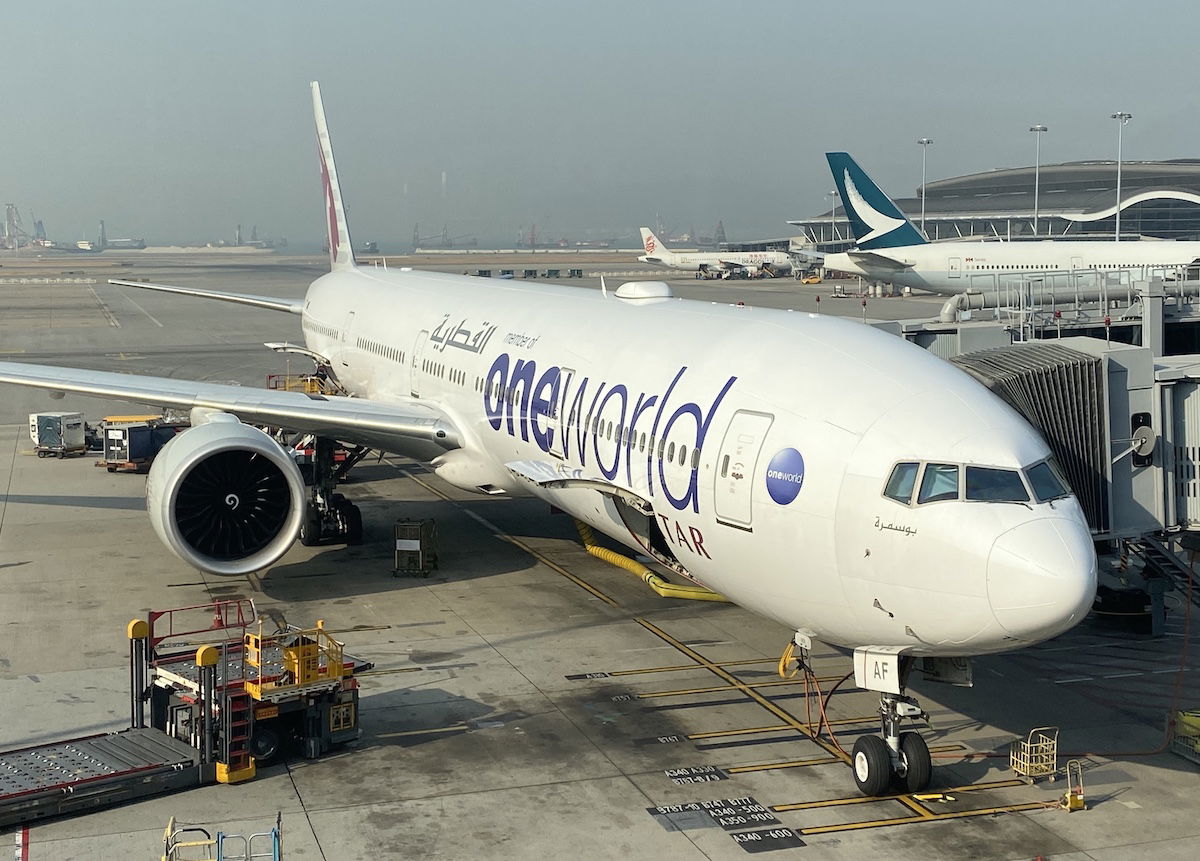 American Airlines & Qatar Airways both belong to oneworld
American Airlines may fly to Doha
American Airlines has also announced that following the restoration of this codeshare agreement, the airline is exploring adding flights from the US to Doha.
While I can appreciate the concept of a Doha route in terms of connectivity beyond Qatar Airways' hub, the reality is that Qatar Airways already flies from all major American hubs to Doha, with the exception of Charlotte and Phoenix.
I can't imagine they'd add service to Doha from Charlotte or Phoenix, so the only other route that comes to mind is a Seattle to Doha flight, given American's recent announcement of a Seattle to Bangalore flight.
Could we see American continue to increase their Seattle presence, or are the new Bangalore and London flights the only ones they'll have from there?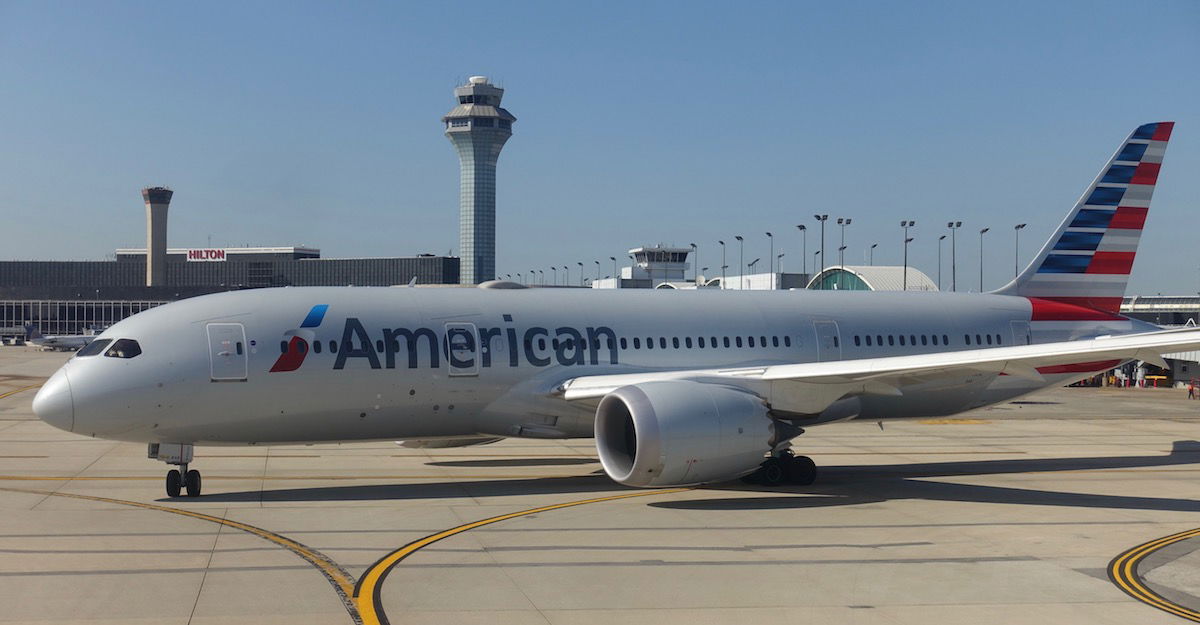 American Airlines is considering flying to Doha
What American & Qatar executives are saying
Given how public the battle between American & Qatar has been in the past, I figure it's worth sharing what the executives of the two airlines are saying.
American Airlines CEO, His Excellency Mr. Doug Parker, had the following to say:
"Our goal is to continue to expand and deepen our global partnerships to complement American's network and create more choice for our customers. The issues that led to the suspension of our partnership two years ago have been addressed, and we believe resuming our codeshare agreement will allow us to provide service to markets that our customers, team members and shareholders value, including new growth opportunities for American Airlines. We look forward to the renewed cooperation between our airlines and hope to build an even stronger relationship with Qatar Airways over time."
Qatar Airways CEO, His Excellency Mr. Akbar Al Baker, had the following to say:
"We are very pleased to secure this strategic partnership with American Airlines — an agreement between two successful and ambitious airlines with a shared common purpose to enhance the customer experience. The deal will bring together two of the world's largest airline networks, increasing choices for millions of passengers and providing seamless connectivity to a significant number of new destinations, in line with Qatar Airways' successful growth strategy. We have moved on from past issues and look forward to working closely with American Airlines to build a world-leading partnership for all our customers. This agreement will harness our complementary strengths and resources and enable more customers to experience Qatar Airways' award-winning product quality."
Lastly, Vasu Raja, American's SVP of Network Strategy, had the following to say:
"This partnership with Qatar is another step to increase our connectivity, while providing more choice and making travel easier and more accessible for our customers. As we look to build out a truly global network and create a strong presence in Africa, the Middle East and Asia, the renewed codeshare with Qatar Airways will be one of the cornerstones of making that a reality."
Why American & Qatar Airways cut ties to begin with
As mentioned above, American Airlines and Qatar Airways cut their codeshare agreement in mid-2017. American seemed to do this in order to prove their point about the Gulf carriers being illegally subsidized.
This was due to a battle that had been going on for years. The "big three" US carriers were arguing that the Gulf carriers shouldn't be allowed to participate in the Open Skies agreement, as they were essentially money-losing, government subsidized airlines.
In early 2018 the US and Qatar reached an agreement regarding this dispute, which essentially maintained the status quo. US airlines tried to claim this as a victory, though in reality I'd say Qatar Airways was the winner here.
It's interesting to see Parker say that the issue that caused the suspension of the codeshare agreement has been addressed. I'm curious what he thinks has actually changed?
In May 2019 the Partnership for Open & Fair Skies, which is funded by American Airlines, uploaded the following ad to YouTube:
I wonder what has changed in the past eight months? Is Qatar Airways no longer trade cheating? Is the US airline industry no longer at risk. Are 1.2 million jobs no longer at risk? Is Qatar Airways no longer getting illegal subsidies?
Don't get me wrong, I'm thrilled to see American and Qatar working together. This is good for consumers, and it means this silly dispute is losing ground.
Bottom line
Man, 2020 is a crazy time to be alive. If you told me last year that American would launch a Seattle to Bangalore flight, and would sing the praises of Qatar Airways and consider service to Doha, I would've told you to get outta here. But it's happening.
I'll be very curious to see where American could add Doha service from. Could this be part of an expanded Seattle strategy, or will American replicate a route to Doha that's already served by Qatar Airways?
What do you make of this renewed American Airlines & Qatar Airways partnership?