American Airlines' surprising new Seattle to Shanghai flight is now on sale.
American Airlines' Seattle expansion
One of the more fascinating developments in the airline industry in the past several months has been the news that Alaska Airlines will join the oneworld alliance, and American and Alaska will cooperate more closely.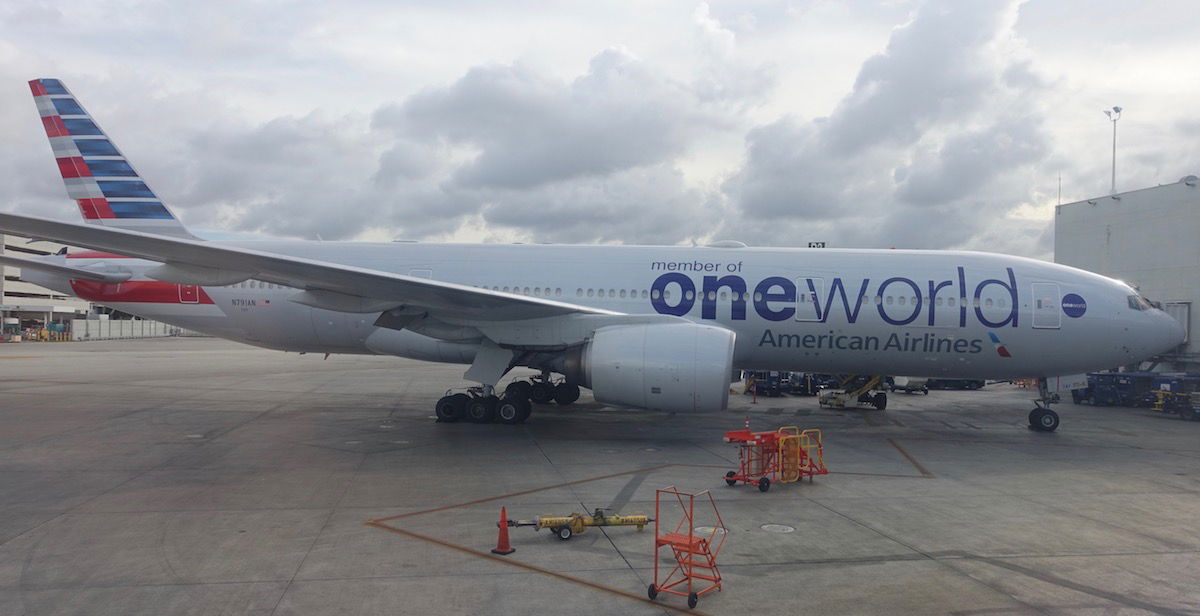 Alaska Airlines will be joining oneworld
The general idea seems to be that American will be adding long haul flights out of Seattle, while Alaska will largely provide the domestic feed for these flights (come and think of it, that sounds a lot like the premise of the Alaska & Delta partnership many years back, and that didn't end well).
American's expansion out of Seattle started with the announcement of a new Seattle to Bangalore flight, which would represent American's resumption of service to India. While the route was supposed to launch in October 2020, that will now be delayed by a year.
American Airlines will also be launching a Seattle to London flight, which is scheduled to start as of March 2021.
Then in July American announced huge cuts to its LAX international hub, as the airline is canceling its flights to Beijing, Buenos Aires, Hong Kong, Shanghai, and Sao Paulo. The only positive news here is that American is shifting its Shanghai flight to Seattle, so it represents a route shift, rather than a cancelation altogether.
That means American will have three daily long haul flights out of Seattle (eventually).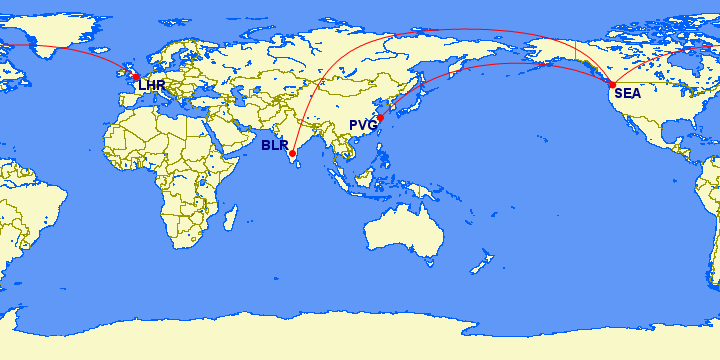 American's three long haul routes out of Seattle
Details of American's Seattle to Shanghai flight
Seats are now on sale for American Airlines' new daily Seattle to Shanghai flight, which launches as of March 27, 2021. The new flight will operate with the following schedule:
AA183 Seattle to Shanghai departing 12:50PM arriving 4:25PM (+1 day)
AA182 Shanghai to Seattle departing 6:25PM arriving 3:10PM
The flight will cover a distance of 5,717 miles in each direction, and is blocked at 12hr35min westbound and 11hr45min eastbound.
American will use a Boeing 777-200 for the route, featuring business class, premium economy, and economy.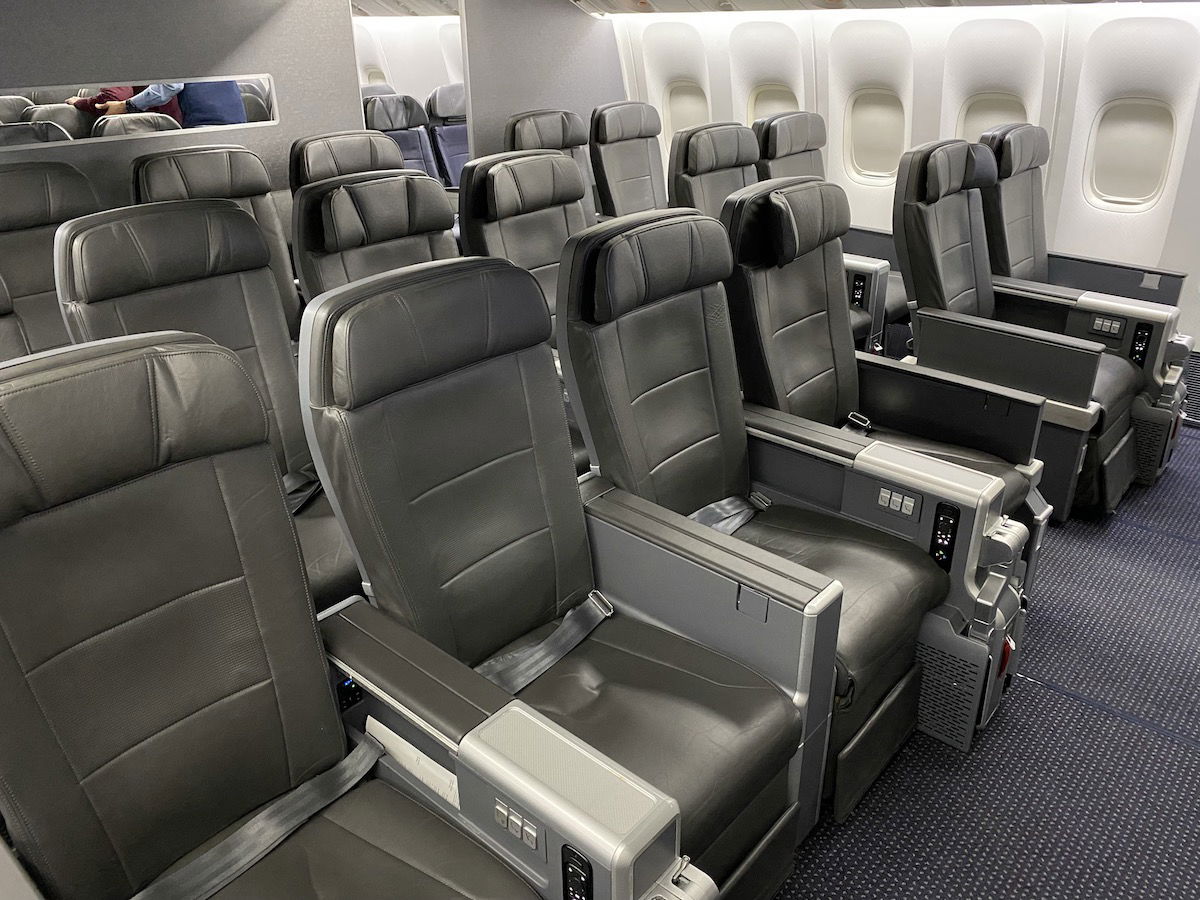 American Airlines' 777 premium economy
While the flight is on sale, unfortunately as of now there's not much in the way of business class upgrade or award availability.
Interesting aircraft utilization…
I'm curious about the aircraft utilization here, as the plane departs Seattle at 12:50PM and returns to Seattle at 3:10PM. In other words, if this weren't "cycled" with another flight, American would need two 777s to operate this route.
At first I wondered if American would create a rotation whereby the London and Shanghai planes change in Seattle, but that doesn't make much sense. The London flight has perfect aircraft utilization for one frame, as the plane can fly roundtrip and have three hours on the ground in Seattle.
So will American just park the 777 in Seattle for 22 hours per day, or will the 777 connect onwards to DFW or LAX or elsewhere? I don't see any 777s scheduled domestically from Seattle yet, but that could still be coming.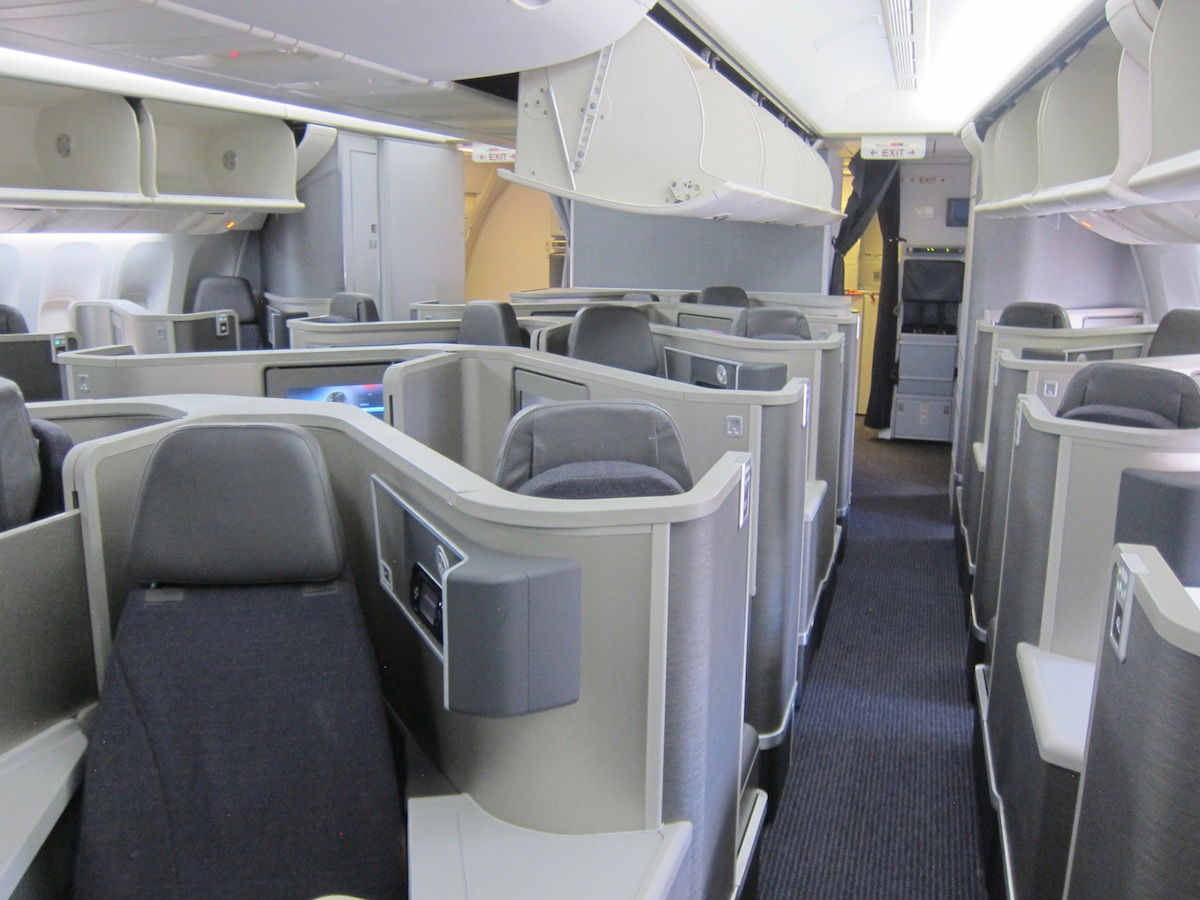 Will American also operate 777s on domestic routes to & from SEA?
Bottom line
American Airlines will be launching flights from Seattle to both London and Shanghai as of March 27, 2021, with that latter flight having just gone on sale. It's fascinating to see American turning Seattle into a hub, which is something I would have never expected to see even a year ago.
What do you make of American's new Seattle to Shanghai flight?