For the past couple of years, American Airlines has been building up New York's JFK Airport as a long haul gateway. This was done as part of the Northeast Alliance, a partnership with JetBlue, whereby JetBlue provided much of the feed for American's long haul flights.
The Department of Justice (DOJ) sued to block this partnership, claiming it was anti-competitive. A judge ruled in favor of the DOJ, and JetBlue announced that it won't be challenging the decision, meaning that the Northeast Alliance is about to wind down.
The biggest question now is what this means for American's strategy at JFK. Will the airline reduce long haul service from there, maintain its current service, increase service, or what?
American's current presence at JFK
Generally speaking, airlines offer most of their long haul service out of their biggest hubs, since it's easiest to fill planes that way. American's domestic presence at JFK has long been quite small, though that became less of an issue when American and JetBlue launched the Northeast Alliance.
With this, American could rely on JetBlue to provide domestic feed for its long haul services, since JetBlue has a massive network out of JFK. Unfortunately going forward, American won't be able to rely on JetBlue to do that anymore.
To look at American's current year-round destinations from JFK:
American's domestic destinations consist mostly of hubs and focus cities, as the airline flies to Austin (AUS), Boston (BOS), Charlotte (CLT), Chicago (ORD), Cincinnati (CVG), Cleveland (CLE), Columbus (CMH), Dallas, (DFW), Indianapolis (IND), Los Angeles (LAX), Miami (MIA), Nashville (BNA), Orange County (SNA), Phoenix (PHX), Pittsburgh (PIT), Raleigh (RDU), San Francisco (SFO), Washington (DCA), and Worcester (ORH)
American's international destinations include Antigua (ANU), Barcelona (BCN), Buenos Aires (EZE), Cancun (CUN), Delhi (DEL), Doha (DOH), Georgetown (GEO), London (LHR), Madrid (MAD), Mexico City (MEX), Milan (MXP), Montego Bay (MBJ), Monterrey (MTY), Paris (CDG), Punta Cana (PUJ), St. Thomas (STT), Sao Paulo (GRU), Tel Aviv (TLV), and Toronto (YYZ)
Honestly, is there another major US airline hub that has such a high ratio of international flights to domestic flights? American has roughly the same number of domestic and international destinations out of JFK.
Without JetBlue, it's kind of amazing how reliant American is on local traffic, rather than connecting traffic. That's quite a contrast to Delta (which has a huge domestic presence at JFK), and United (which has a huge domestic presence at EWR).
Now, it's worth acknowledging that American has a solid presence at LaGuardia (LGA), but that's hardly helpful when it comes to providing connectivity at JFK.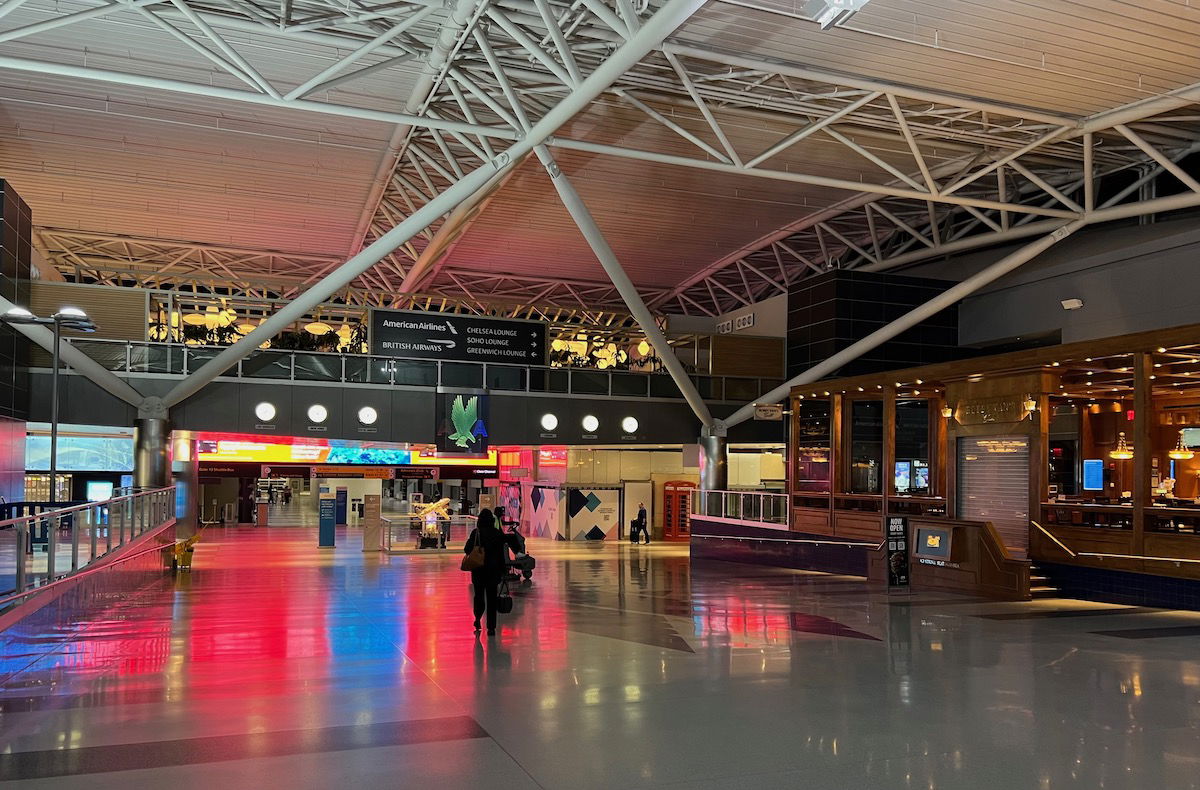 What happens to American's JFK network?
With JetBlue out of the picture, what's next for American at JFK? I'm conflicted, because I could see this playing out a couple of different ways. Personally I think this is the end of American's international growth at JFK, at least for the time being.
However, I could see American largely maintaining its current level of international service:
The flights to Europe are easy enough to fill, given the oneworld transatlantic joint venture
There's huge demand between New York and Tel Aviv, so American should have no issues maintaining that service
The Doha route is all about connections to Qatar Airways, and there are plenty of people traveling between New York and the Indian subcontinent (and beyond); that's also why the Delhi service works
Most of the Caribbean service is point-to-point traffic anyway, so wasn't too reliant on connections; for the Caribbean, American otherwise has Miami as a hub
So maybe American can maintain its current level of service, though I imagine flights will be a bit harder to fill than before. And it's not like American was commanding a revenue premium before, so…
If you ask me, the biggest challenge here is that many markets can no longer be served with one stop on American metal. For example, say you're originating in Atlanta or Denver or Houston or Orlando or Tampa, and want to fly American to Delhi or Doha or Tel Aviv. You'll now have to make two stops, which is incredibly uncompetitive.
In an ideal world, American would actually develop a cohesive strategy, which could include trying to invest in making New York a global gateway. However, American seems unwilling to commit to any strategy for a long period of time, so I just don't see that happening.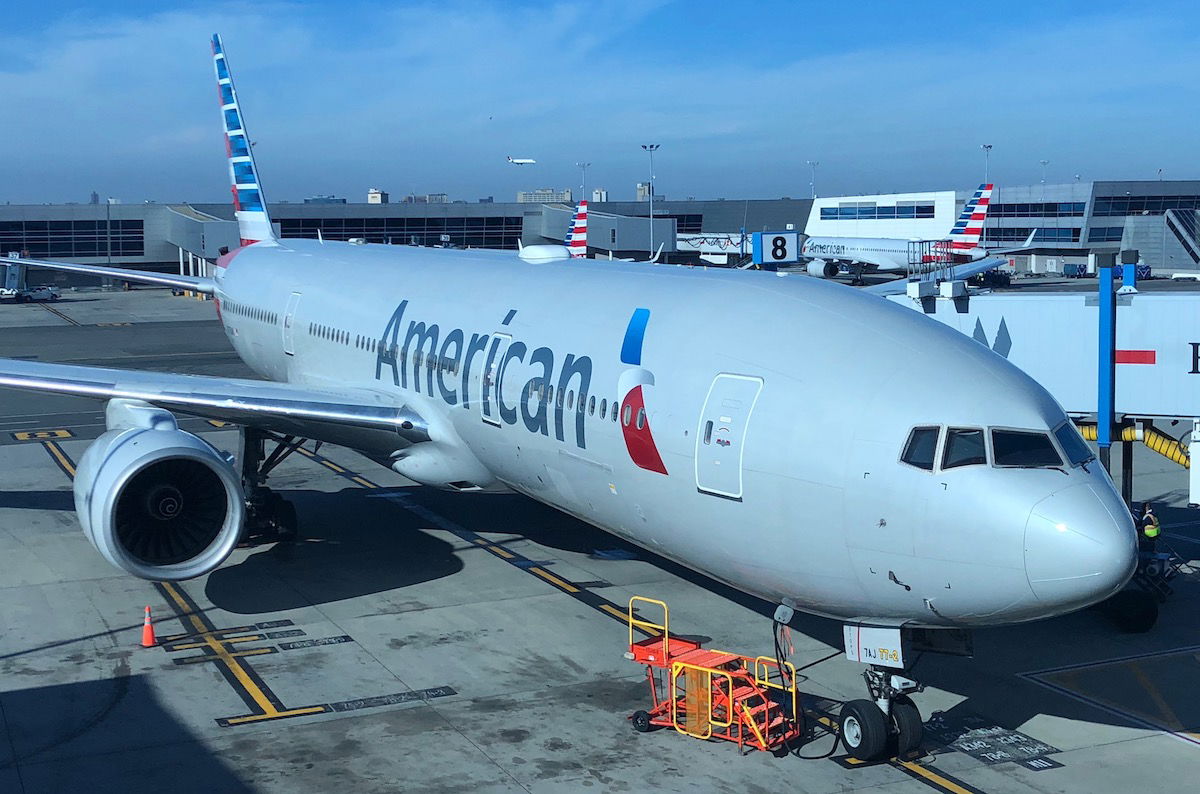 American's international network is a mess
American is the world's largest airline, though when it comes down to it, the airline is basically one huge domestic carrier. American's long haul network pales in comparison to that of Delta and (especially) United, and it's just unfortunate to see how fragmented American's strategy is.
American has such a heavy focus on Charlotte, Dallas, and Phoenix, as domestic hubs. However, these carriers have pretty disappointing long haul networks, when you consider just how big the hubs are:
Phoenix has a single long haul route, to London
Charlotte has just a handful of long haul routes to Europe, including to Frankfurt, London, Madrid, Munich, and Paris
Dallas has a bit more long haul service, but it still pales in comparison to Delta's network in Atlanta or United's network in Newark
It's just incredible how American has tried so many strategies over the years, and has consistently failed. From trying to make LAX its transpacific gateway, to trying to transfer its transpacific gateway to Seattle, to trying to build up New York, nothing really seems to be sticking.
And worst of all, despite how big American's domestic network is, the airline has relied on domestic partners to try to make its strategies work, with Alaska in Seattle and JetBlue in New York.
Just to compare American to competitors, United has Newark in the east and San Francisco in the west, while Delta has Atlanta in the east and Seattle in the west. All of those airports have substantial long haul service, way beyond what American offers.
Want to fly from Tulsa to Sioux Falls? American is your airline, and can get you there in one stop with dozens of flight combinations to choose from. Want to fly from Tampa to Tel Aviv, though? You're pushing it, buddy!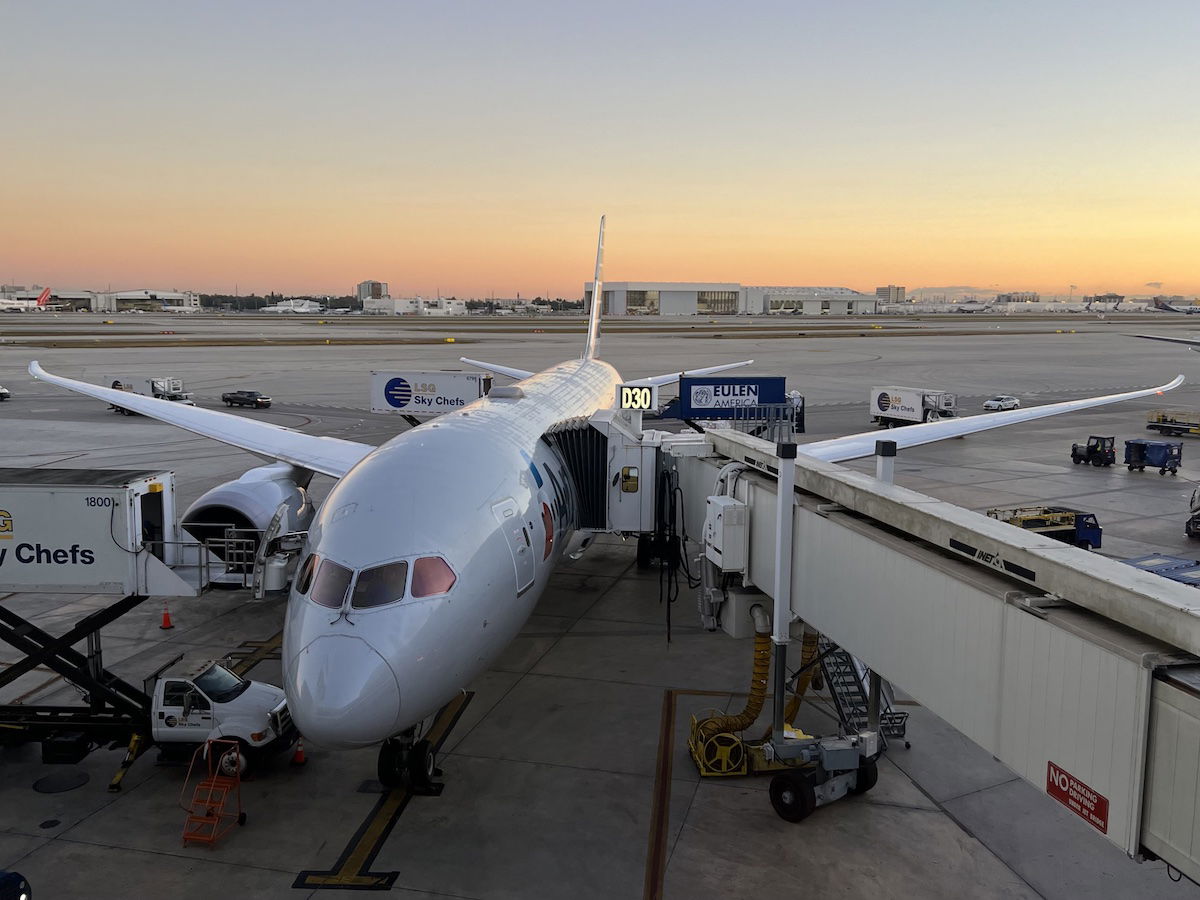 Bottom line
With the American and JetBlue Northeast Alliance being cut, American needs to develop a new strategy at JFK. The airline will no longer be able to coordinate schedules and swap gates with JetBlue, so American will have considerably less feed for its long haul services from the airport.
I suspect we won't see many changes to American's New York network initially, both given what a big market New York is, and also given that American doesn't necessarily have anywhere better to send these planes.
Unfortunately this latest episode is just a reminder of how American totally lacks a cohesive international strategy.
How do you see American's presence at JFK evolving?