Update: JetBlue flights to London are on sale for travel as of August 2021.
JetBlue has just announced that they intend to launch multiple daily flights from both Boston and New York to London in 2021.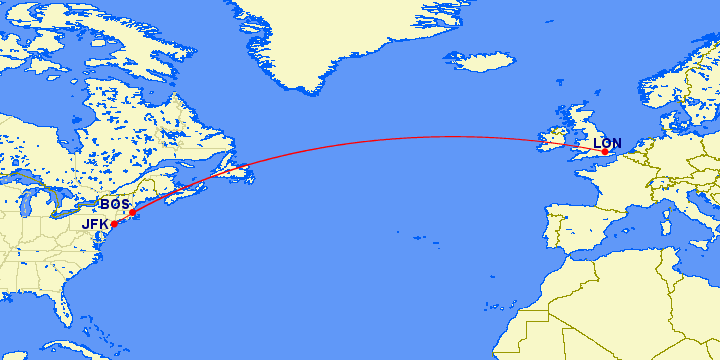 What we know so far about JetBlue's London service
Unfortunately at this point the details are still fairly limited. We know JetBlue plans to start flying to London in 2021, though we don't know when in 2021 they plan to launch the service, or how many frequencies they plan to offer (other than that there will be multiple).
JetBlue says they are still evaluating which London-area airport to serve, which is kind of a big detail. London Heathrow slots are very expensive, so it seems like that they'll fly to another London-area airport. The airline has tried to argue to regulators that some of the transatlantic joint ventures need to be broken up, but that seems unlikely to be successful.
The airline acknowledges that they still have a lot of work to do.
The routes will be served by Airbus A321LR aircraft (or we could see JetBlue pick up the A321XLR). JetBlue will get these by converting 13 of their A321neo orders into A321LRs. These planes easily have the range to complete these routes.
What's great is that JetBlue is known for bringing down premium fares with their Mint class, and I can't wait to see them do that on transatlantic flights, where it's so overdue (especially markets like Boston and New York to London).
JetBlue's president and COO, Joanna Geraghty, had the following to say:
"Twenty years ago, our founders had a simple formula for choosing a new market – it had to be overpriced, underserved, or both. London is the largest metro area JetBlue doesn't yet serve from both Boston and New York, and we could not be more thrilled to be changing that in the years ahead. The fares being charged today by airlines on these routes, specifically on the premium end, are enough to make you blush."
As of now no other transatlantic destinations have been announced, though the airline has made it clear that they're considering expansion beyond that.
JetBlue is introducing a new Mint cabin
JetBlue Mint is an exceptional product, and in my opinion is the best way to fly domestically (Mint is JetBlue's version of business class). The seats, food, and service, are all exceptional.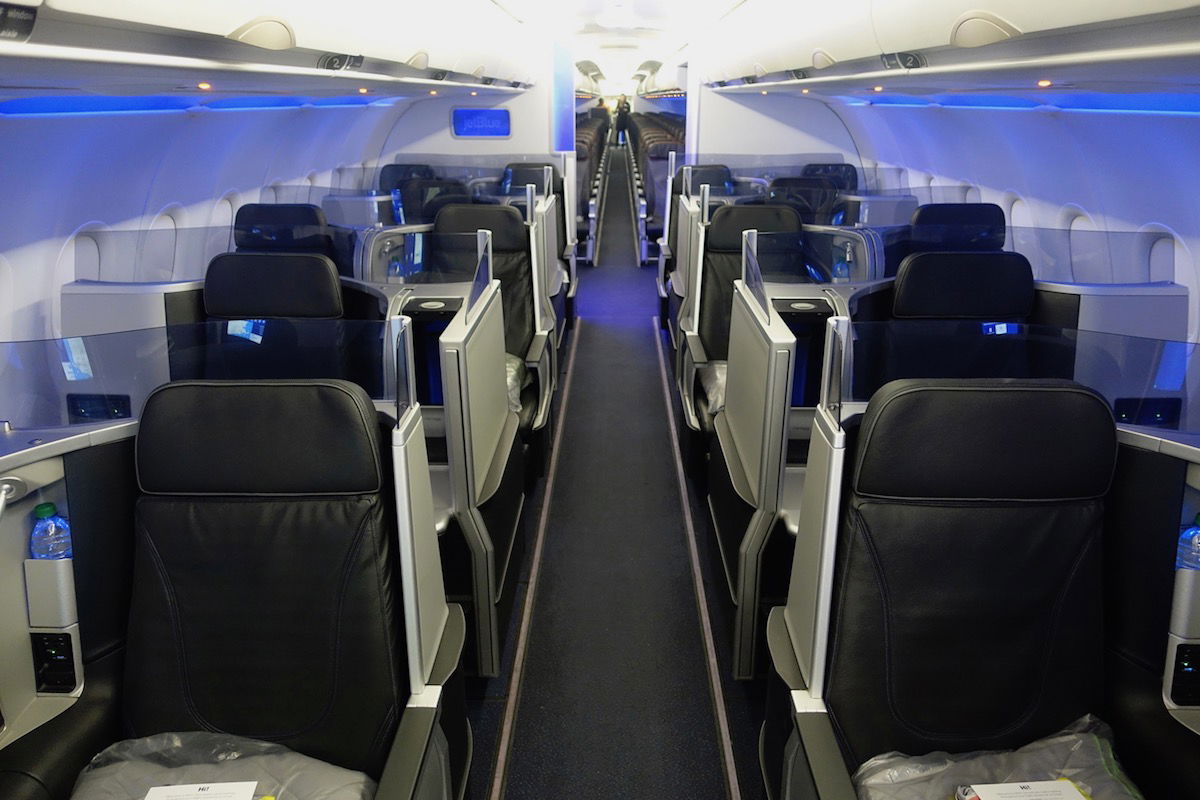 The airline says that the A321LR aircraft will feature a "reimagined version of Mint."
JetBlue says that they are developing a reimagined version of Mint for their A321LR planes, which will feature more lie-flat seats than currently offered on their existing A321 aircraft (they currently have 16 Mint seats).
While they're not yet revealing details of what that product will look like, I think it's highly likely that they'll select the VantageSolo seat, which is from the same supplier they currently use (Thompson Aero).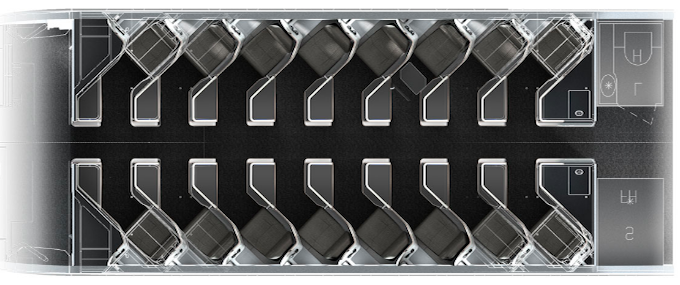 These cabins feature direct aisle access from every seat.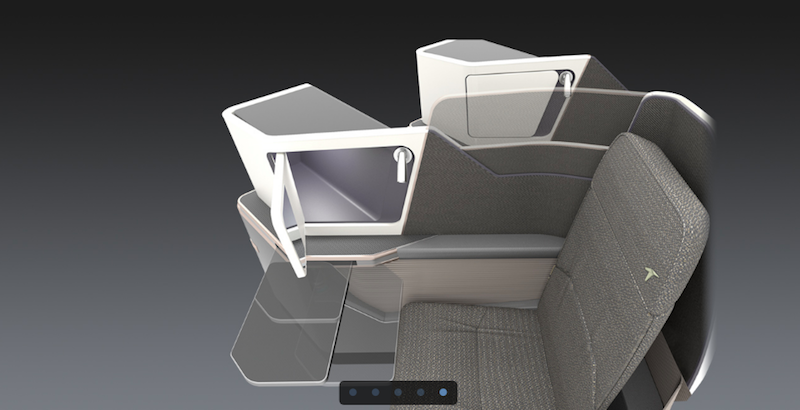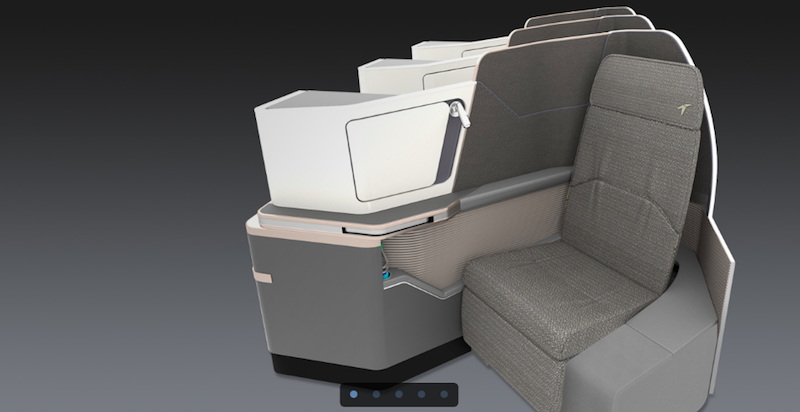 As JetBlue describes their Mint plans for Europe:
Transatlantic Mint product features and design elements, combined with JetBlue's specially trained Mint inflight crewmembers, will create an intimate and exclusive travel experience. And like its transcontinental Mint business model, JetBlue will offer the elevated flying experience for a fraction of what other airlines are charging today for premium seats.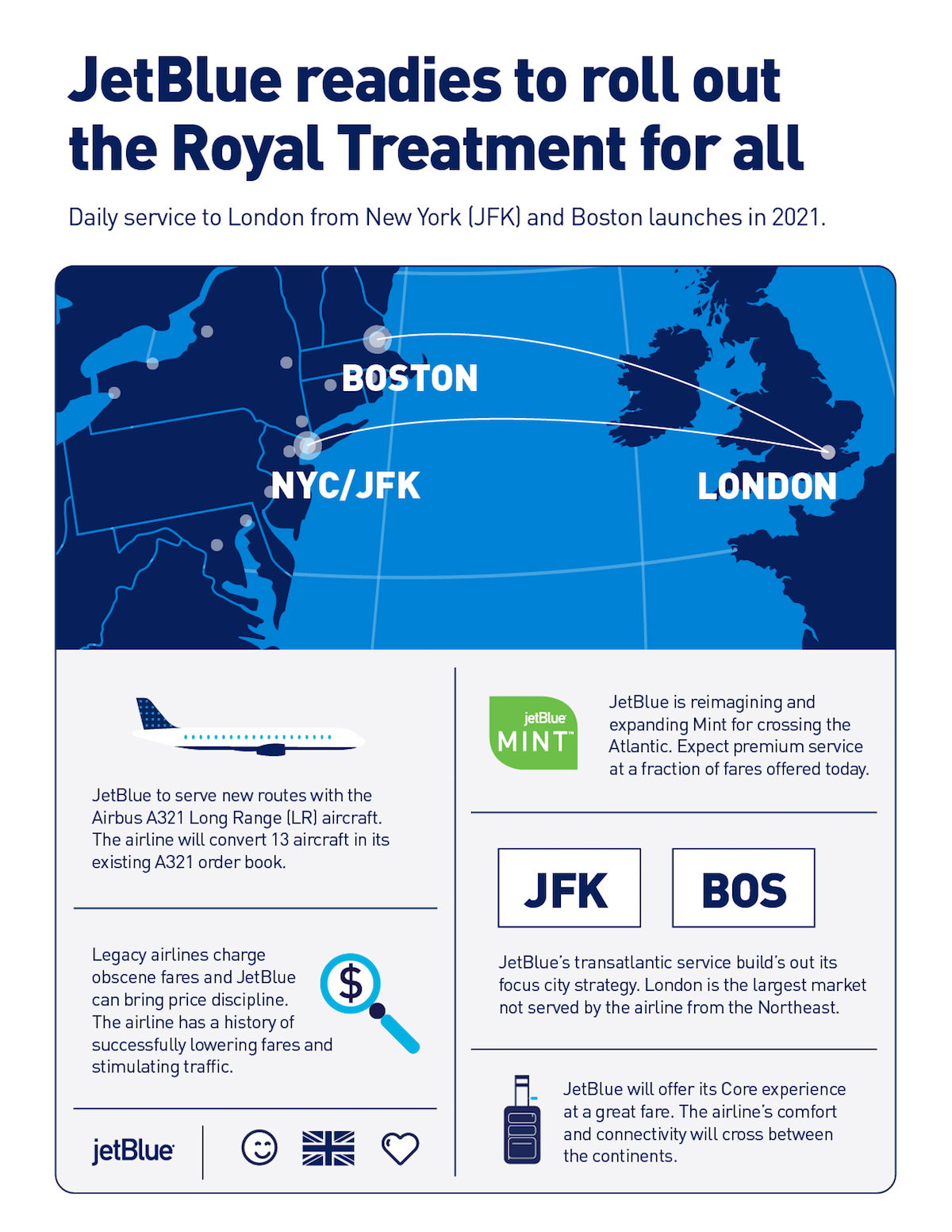 Bottom line
I'm thrilled to see that JetBlue is finally launching flights to Europe. The airline lowered fares in transcontinental business class, and now they can do the same on transatlantic flights. It has been a long time coming, though unfortunately we still have to wait at least another two years.
Unfortunately today's announcement is sort of anti-climactic. The airline has just confirmed that they'll fly to London, which we basically already knew.
The airline hasn't revealed when they'll start service exactly, they haven't revealed what other cities in Europe they'll fly to, and they haven't revealed their new Mint product.
What do you make of JetBlue's Europe & Mint announcement?