I've spent nearly the entire week recuperating from a cold (and convincing my mom I don't have ebola), but fortunately there has been lots of interesting frequent flyer news to keep me occupied.
I've also had the chance to catch up a bit on trip reports, so you can expect many more installments next week!
---
Featured Stories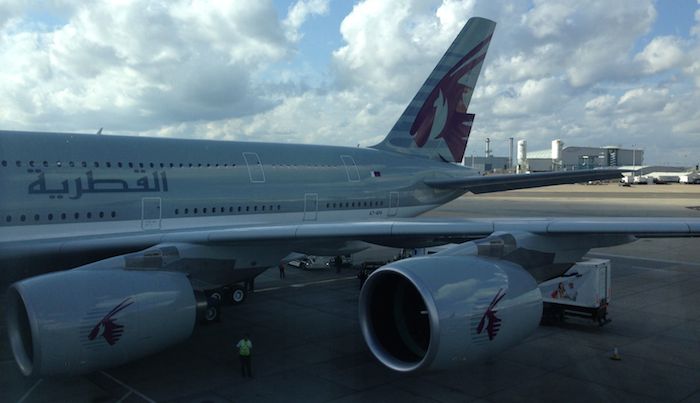 This is the start to my very lengthy trip report of the Asiana and Qatar A380s. I've now flown every A380 first class in operation, and it's fascinating how differently each carrier has used the space.
---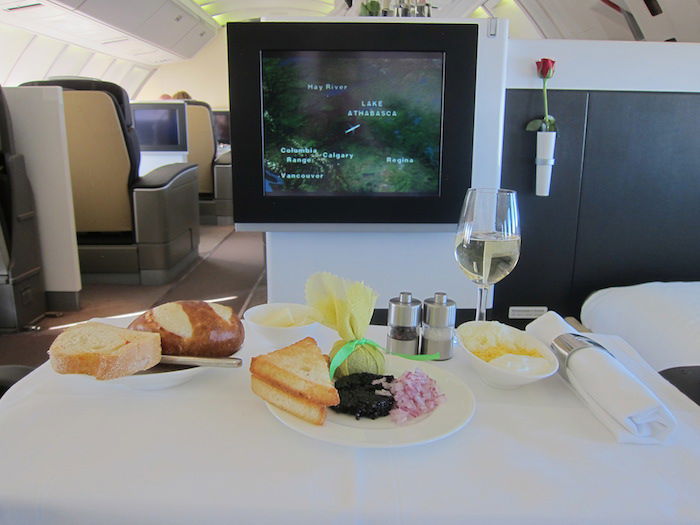 Yes, this is only good from Denver, and yes this route seems to be getting the old first class product fairly frequently.
But it's still Lufthansa First Class, and as of now space is pretty much wide open.
Typically Lufthansa first can only be booked on partner miles within two weeks of departure, so if you're in the market for an award next year, this is a great opportunity.
---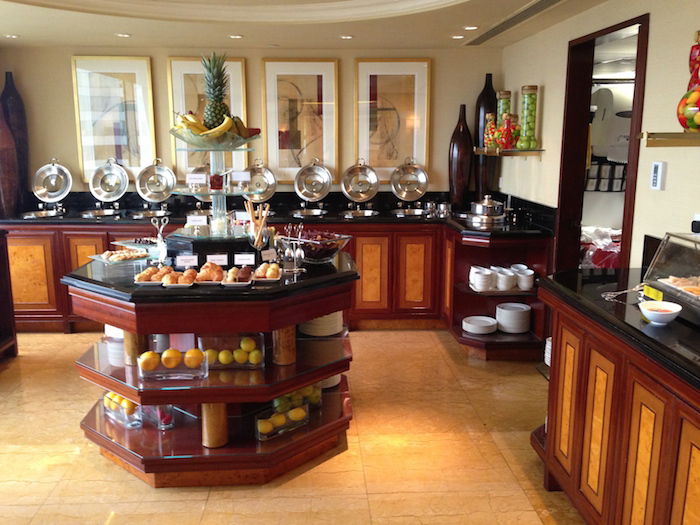 I receive questions nearly every day from readers asking whether or not they should keep a given credit card.
I think the answer depends a bit on what other benefits the card provides, so this post explains my general thought process.
Hopefully this is useful to some of you!
---

TIPS: Earning Miles & Promos
Alaska Status Matching To MVP Gold 75K
Should You Keep Credit Cards After First Year?
Up To 35% Bonus When You Buy American Miles
New US Airways Buy Miles Promotion — Up To ~62% Bonus
US Airways Mastercard Anniversary Bonus Staying
Perks Of Citi Prestige Card
80% Bonus On Virgin America Elevate Points Tomorrow
IHG Into The Nights Promo Being Honored… Mostly
Today Only: 50% Bonus On Choice Privileges Points
British Airways AARP Discount Extended
IHG Into The Nights Promo Terms Changed
Final Hours: 70k Ultimate Rewards Points
TRICKS: Redeeming Miles
Book Lufthansa First Class Awards In Advance
EVA Air's Two New US Destinations: Houston And Chicago!
TRAVEL With Lucky
Apparently US Airways Economy Is Now Business Class
How Should My Dad Document Our Round The World Trip?
My Single Favorite Thing About Living In Hotels
Why Do Hotels Have Phones In Bathrooms?
Etihad Reaches Out To Me Regarding Flight Delay
Armchair Inventory Management
Do UberX Drivers Actually Make Money?
REVIEWS & Trip Reports
Review: Park Hyatt Seoul
Review: Asiana First Class A380 Los Angeles to Seoul Incheon
Review: Star Alliance Business Class Lounge Los Angeles Airport LAX
Review: Star Alliance First Class Lounge Los Angeles Airport LAX
A380 Addiction: Introduction
NEWS & Updates
Cathay Pacific's Brand Refresh 2014
Uber Already Shut Down In Las Vegas
Homophobic Drunk Man Goes Nuts At Airport!
Uber Finally In Las Vegas!!!
Stunning Footage Of Mexico City Airport
Air New Zealand's Latest Hobbit Themed Safety Video
Video Of A320 Making Three Go Arounds
Aer Lingus New Business Class Updates
You Won't Believe This Racist Chinatown Tour Guide!
Air Canada 2015 Elite Program Changes
New FlyerTalk Premium Fare Deals Forum
When Does Centurion Lounge SFO Open?
ANA To Start Serving Food In Business Class
WOW Air Starts US Flights With Amazing Fares
New AAdvantage Program Being Announced Soon?
InterContinental Berchtesgaden Being Rebranded As Kempinski
Bluesmart Unveils World's First "Smart" Carry-On
Qantas' New A330 Business Class Product Revealed
Qatar Airways A380 Flights To Bangkok Starting January 5, 2015
Citi AAdvantage Cards Now Have A New Look
Airberlin Cancels Miami To Berlin Flight — Why?!
Ethiopian Flying Los Angeles to Dublin Starting June 2015!
First Qatar Airways A350 Destination: Frankfurt
Is Detroit Alaska's Most Elite Heavy Route?
---
Safe travels to everyone flying this week, and hope everyone has a great weekend!