The more I stay in hotels, the more questions I have. For example, why do W Hotels think I want a bathtub in the middle of my room? Or why do W Hotels always have a shortage of trash cans in the rooms?
Okay, maybe those questions are specific to W Hotels, though more generically…
Have you ever wondered why do so many hotels have phones in the bathrooms, usually by the toilet?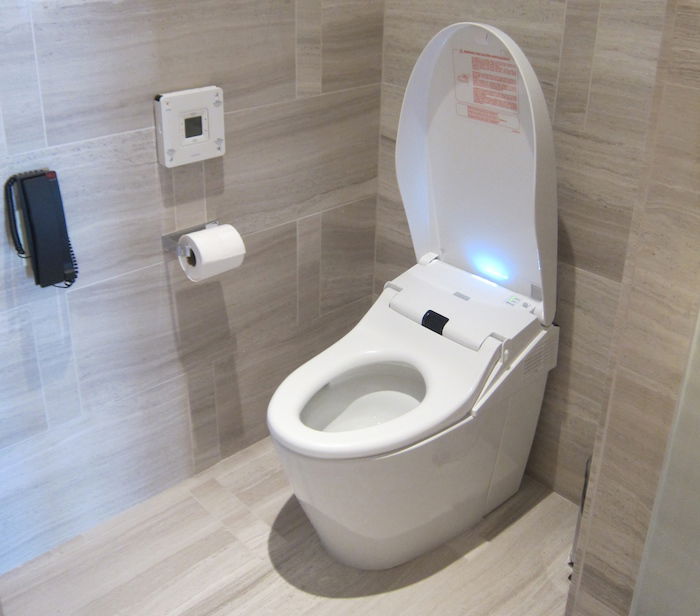 Up until this point I assumed there were a few potential reasons:
People are most likely to slip/fall in the bathroom, so it helps to have a phone nearby, and near the toilet is probably the driest place in the bathroom
If someone has a stroke or something in the bathroom, it's good to have a phone nearby
Hotels cater to busy people — do they really have time to stop working while on the toilet? 😉
Well, it looks like we finally have our answer as to the real reason hotels have phones in the bathrooms. I was just reading Hack My Trip's review of the Grand Hyatt Hong Kong, and ptahcha left the following comment on the post:
Fun fact: phone next to the toilet is a requirement for higher categories under the AAA diamond system.
I did some research, and it is indeed true. If you look at page 29 of the AAA Approval Requirements & Diamond Rating Guidelines, you'll see this: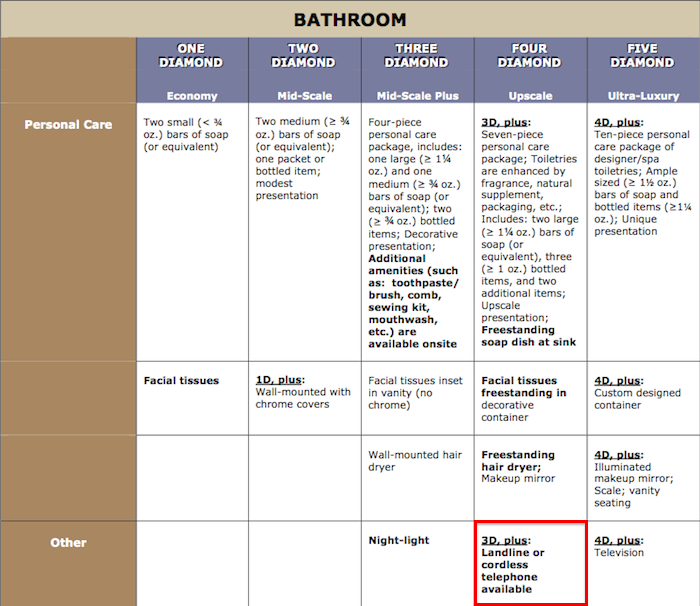 In order for a hotel be rated AAA Four Diamonds or above, it must have a landline or cordless telephone available in the bathroom. Wow!
Now, admittedly the reason it's a requirement is probably for one of the reasons I speculated above. Though I had no clue this was actually a requirement, and that without it you can't be a top rated hotel.
I learn something new in this hobby every day!