Nooooooooooooooooooooooooooo!
For me there are certain hotels that "make" a brand. In other words, I largely stay loyal to a hotel brand because of those aspirational properties I daydream about staying at.
Back in the day I was Royal Ambassador with InterContinental, which was their invitation only top tier status. I don't love 90% of InterContinental properties (I find they're mostly a couple of decades past their prime), though over time there were a few properties I really came to love, like the ones in Bali, Berchtesgaden, San Francisco, etc.
IHG Rewards Club recently published their qualification criteria for Royal Ambassador, which was long overdue. Since I live in hotels, I was almost tempted to throw enough stays their way to qualify for Royal Ambassador again (~60 qualifying stays, with at least 20 of them being at InterContinental properties).

InterContinental Berchtesgaden exterior
Well, I'm a lot less tempted to do that now, given that it was just announced that the InterContinental Berchtesgaden will be reflagged as a Kempinski Hotel in the first half of 2015.

InterContinental Berchtesgaden courtyard
An exact date hasn't yet been announced, though the last day you can book a stay at the InterContinental Berchtesgaden through the IHG website is April 7, 2015 (at a cost of 210EUR or 35,000 IHG points per night).
The InterContinental Berchtesgaden is probably my favorite InterContinental property in the world. It's certainly not the most expensive, but it's simply gorgeous. It's at the top of Germany's steepest road, about a two hour drive from Munich, and a short drive from the Austrian border.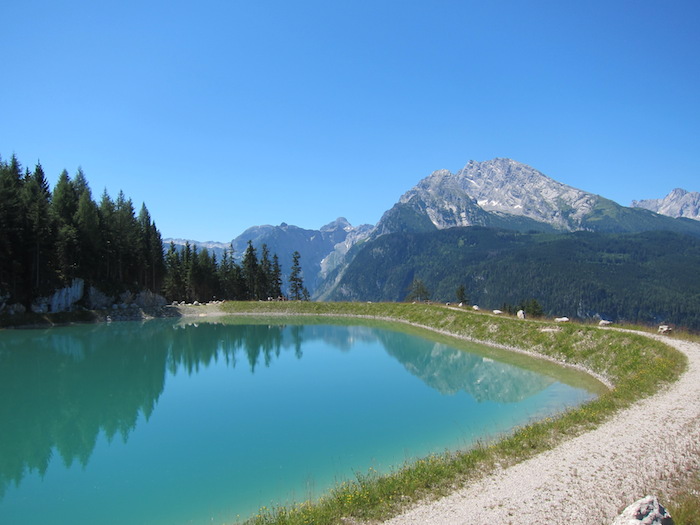 Area surrounding Berchtesgaden

Area surrounding Berchtesgaden

Area surrounding Berchtesgaden
I stayed at the InterContinental in 2011, 2012, and 2013, and was hoping to return again soon. I'm not a huge fan of the Kempinski brand as such, and don't find their GHA Discovery Programme to be especially lucrative.
So I'd probably return anyway, since the property and surrounding area are that gorgeous.

InterContinental Berchtesgaden outdoor pool
Why are they rebranding the property? My guess is because a vast majority of guests at this hotel are German, and Kempinski has a lot more name recognition in Germany than InterContinental. This hotel could just as easily be a Four Seasons, Park Hyatt, or Ritz-Carlton, though.
Have you stayed at the InterContinental Berchtesgaden? If so, would you still return if the hotel were instead a Kempinski?