I received an email from ANA this evening with the following subject line:
Business class in-flight meals on flights to Japan from December 2014!

You heard it here first, folks! ANA will serve food in business class starting in December 2014! 😉

Now some people will say "Lucky, stop picking on them, you can't speak a lick of Japanese." That's true… but I'm also not trying to run a marketing campaign in Japanese… in Japan. 😉
Anyway, what ANA is really trying to announce is that they're partnering with some pretty popular hotel chains and restaurants for their in-flight menus.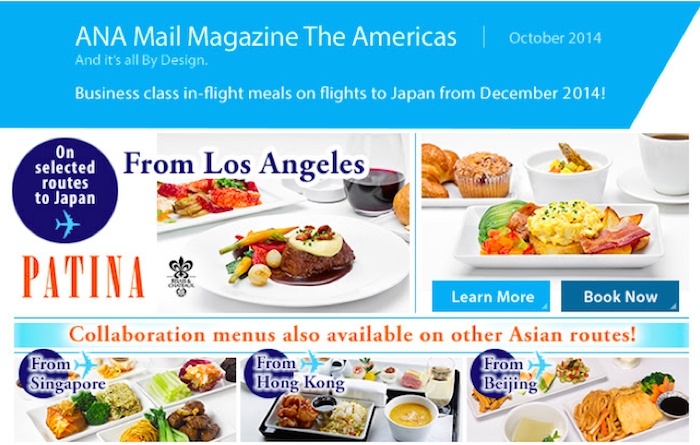 These collaborations are nothing new. I get why airlines do them — they're a way to lure passengers with reputable brands they're familiar with, while they're also a way for fancy hotels and restaurants to show off their menus.
At the same time, I'm not sure how much sense these partnerships really make from the perspectives of the partner hotels and restaurants. Rarely can they achieve the same level of quality for an airplane meal as they'd achieve in their own restaurant, so it's not really a chance for them to put their best foot forward.
While perhaps slightly different, I was at the absolutely horrible Korean Air Satellite Lounge at Incheon Airport the other week, and there were several signs promoting how the catering is provided by the Grand Hyatt Incheon.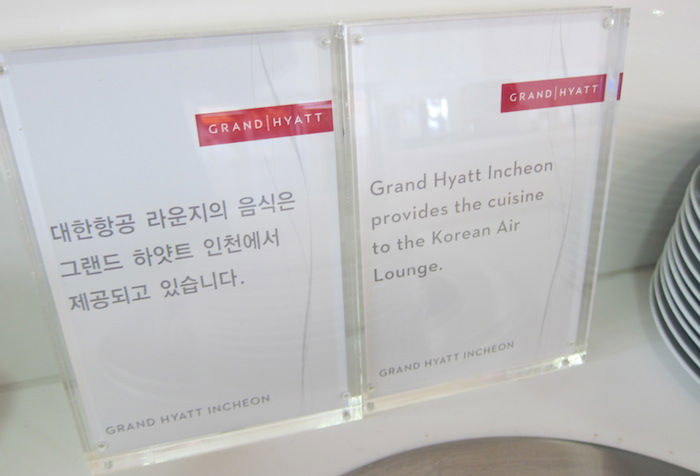 It was one of the worst food spreads I've seen in a while, consisting almost exclusively of snack mix and stale finger sandwiches. Why would any hotel want to slap their name on that food spread? I guess I don't fully understand the financial implications of these relationships, because I must be missing something.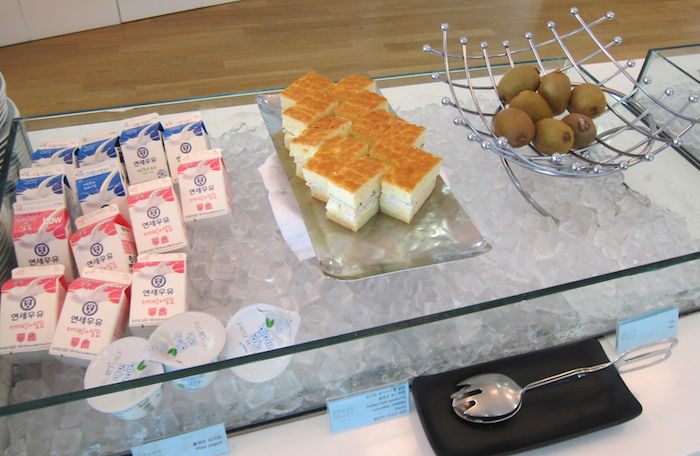 Anyway, sorry for the tangent. Back to ANA's meal collaborations.
Just to give a few examples, on flights from Bangkok to Japan they'll be partnering with the Four Seasons Bangkok:

On flights from Singapore to Japan they'll be partnering with the Regent Singapore:

And for those of us in the US, for flights from Los Angeles to Japan they'll be partnering with Patina Restaurant:

Interestingly the press release suggests this special catering only applies for business class. I'm not sure if they say that simply because most of these routes only have two classes of service, or if this truly doesn't apply to first class between Los Angeles and Tokyo.
Hey, that would be fine with me, given that ANA already has some of the best inflight catering (and for that matter offers one of my all around favorite first class products in the world).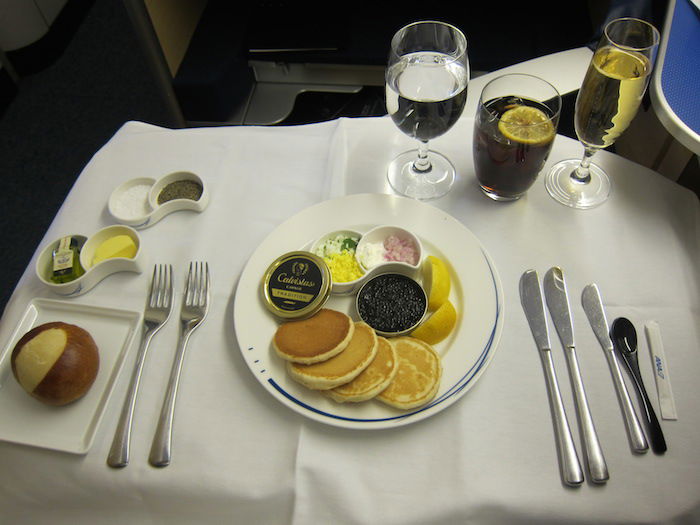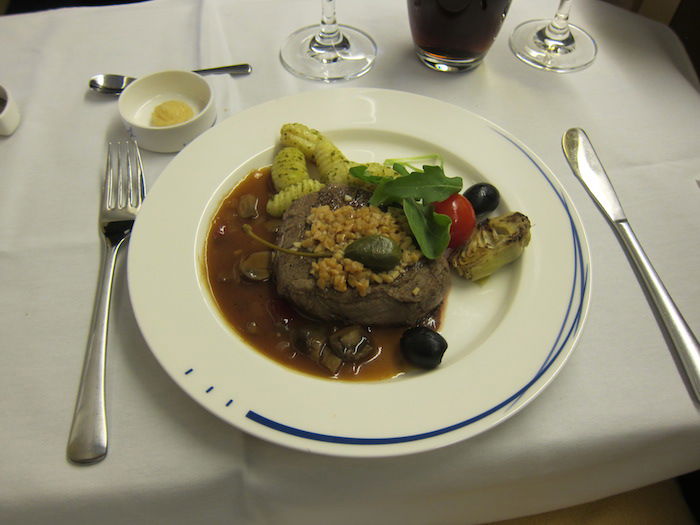 But it would be the first time I've seen an agreement like this which excludes the top cabin… well, perhaps with the exception of the Japan Airlines agreement with Kentucky Fried Chicken. 😉
How do you feel about these collaborations between airlines and hotels/restaurants? And does anyone actually understand the financials behind it?
My assumption has always been that this is an opportunity to "cross promote," perhaps with the airline getting the slightly better end of the deal since they're exposing their passengers to these restaurants and hotels. But maybe I have it all wrong?