While not yet set in stone, there are rumors that American will announce the new AAdvantage program soon, and that it will take effect starting in March 2015.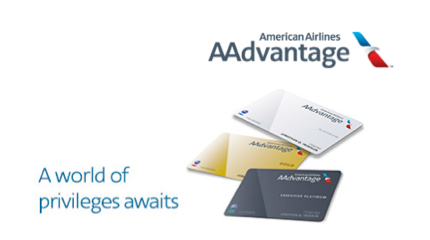 JonNYC at TravelingBetter passes this on, calling it a "very strong rumor." He's right 99% of the time, so when he notes something it's always worth paying attention, in my opinion. Here's his post:
Some may have seen this post on FT:

https://www.flyertalk.com/forum/23690307-post289.html

And while I dismissed that report (have since PM'd that FTer to apologize) rumors now rampant that new program rules will take effect March 2015 (somewhat surprisingly, I'd say– and not 100% confirmed.)

Several sources are calling this "AAdvantage stays AAdvantage" and it is being depicted as "largely good news" with some AA folks on the inside describing themselves as "very relieved." But, no confirmed details that I can share at this juncture. AND, still could change up a bit.

But, in any case, these rumors point to an announcement much sooner than I would have expected..
Much like JonNYC, my initial thoughts are:
A combined AAdvantage program by March 2015 is much quicker than I was expecting, so that would be really surprising
Rumors that "AAdvantage stays AAdvantage" and that the new program is "largely good news" are very exciting
Anyway, while I wouldn't necessarily hold my breath, I'll certainly be refreshing the interwebz for the immediate future waiting for an announcement.
What do you think a combined AAdvantage program would look like?