Hello from the skies between Chicago and DC!
I was in Beijing for just 36 hours, and will be turning right back around for another quick trip. Gotta re-qualify for Executive Platinum somehow! Okay, maybe that's not totally true, but I couldn't turn down American redeemable miles for less than a penny each. 😉
---
Featured Stories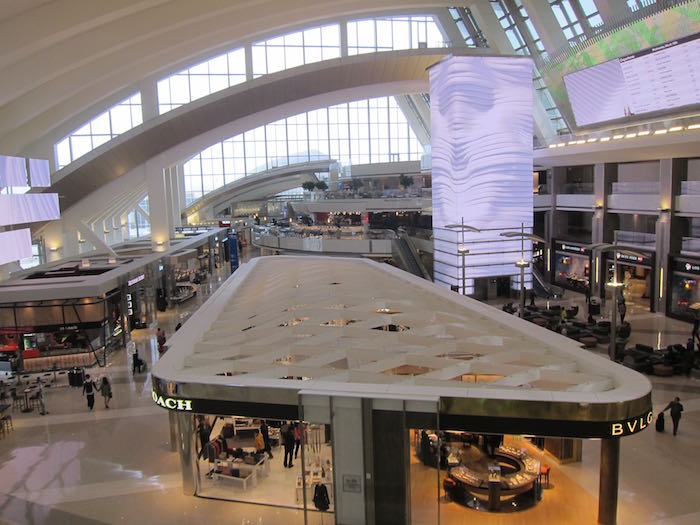 The New York Times had a piece last week on the "inferior" nature of US airports compared to their international counterparts. Contributor Nick discusses the arguments made by the Times, and if, in fact, US airports are truly that terrible. The comments are also hilarious!
---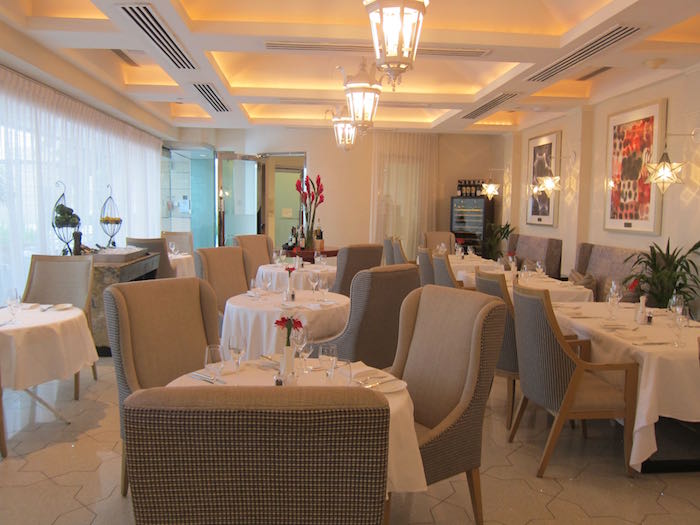 In celebration of National Small Business Week, Chase is offering increased sign-up bonuses on two of their most popular business credit cards.
These increased bonuses are available for applications through May 25, 2015, and this is similar to the promotion Chase has offered in past years.
---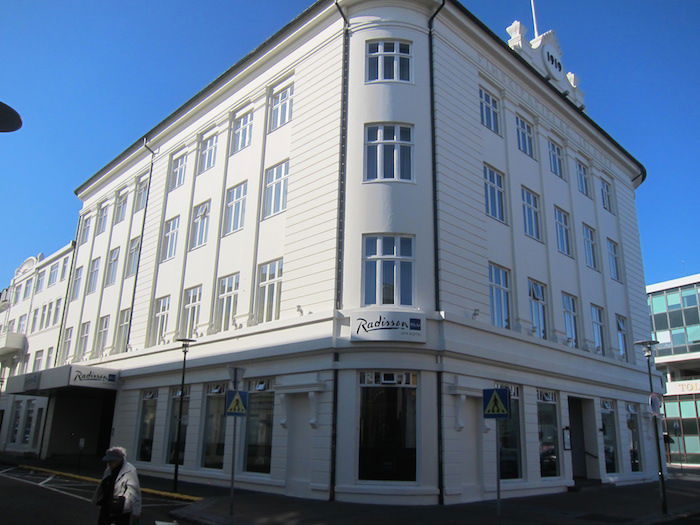 Previously if you had Club Carlson's co-branded credit card you could book just about any hotel in Europe for 50,000 points per night, and you'd get the second night free. That's a rate of 25,000 points per night, when staying in two night increments.
Now many of those "good" hotels we were redeeming at will cost 70,000 points per night, and there won't be a second night free. So for many of our redemption patterns, the cost of free nights is almost tripling. I'm still keeping my Club Carlson Visa, but the value proposition has changed dramatically.
---

TIPS: Earning Miles & Promos
Is The IHG Rewards Club Card Too Good To Be True?
Starwood Unveils Details Of Their Summer 2015 Promotion
Keep The Citi Prestige And/Or Citi Premier After The First Year?
Earn Bonus American & British Airways Miles For Transatlantic Travel This Summer
LifeMiles 100%-120% Bonus On Purchased Miles Through May 29, 2015
Great Deal: Cheap Delta Business Class Tickets To London This Summer
Up To 35% Discount On Purchased American AAdvantage Miles
Is Starwood Going The Way Of Targeted Promotions?
Increased Sign-Up Bonus On The Best No Annual Fee Business Credit Card
Etihad Changes Terms On 25% Citi Transfer Bonus
Earn Up To Double Starpoints On Dining Through July 31, 2015
American AAdvantage Mileage Earnings Rates On Etihad Improved
Alaska Mileage Plan Earnings Rates On British Airways Adjusted
5,000 Bonus Gold Points Per Club Carlson Stay This Summer
TRICKS: Redeeming Miles
Why I'm Keeping The Club Carlson Card
Etihad Ate My A380!
Club Carlson Announces Huge (Further) Devaluation As Of June 1, 2015
AMAZING DEAL: Etihad A380 First Class Apartment Awards Wide Open To New York!
TRAVEL With Ben (Lucky)
Will Airlines Reimburse Hotel Stays Due To Canceled Flights?
Why Are American's 777s So Unreliable?!
What's The Chinese Word For Granola?
La Compagnie Canceled My Flight — Any Recourse?
Work Travel With A Colleague: Who Picks The Hotel?
NEWS & Updates
Rubbing Salt In The Wound: Malaysia Airlines CEO "Explains" Layoffs
Is Google Street View The Next Best Thing To A Trip Report?
Etihad Adds First Class Service To Singapore
CEO Threatens To Shut Down Airline Over Pilot Pay Dispute
British Airways Starting Flights To Iceland
Do U.S. Airports Suck?
Turkish Airlines Starting Miami To Istanbul Flights In October 2015
Tokyo Hotel Introduces Crying Rooms For Women
Serial Stowaway Marilyn Hartman Arrested In Chicago
Malaysia Airlines Grounding Two A380s Next Month
Former Flight Attendant Suing Airport Because She Can't Have Sex Anymore
American Brings Back Edible First Class Salads On Lunch Flights
Emirates Schools The US Carriers On Open Skies
Captain Panda Spends 8 Hours In Beijing
Aer Lingus Doesn't Want Other Airlines Using Dublin Airport Resources
When Will Etihad's New Abu Dhabi First Class Lounge Open?
Qatar Airways US Expansion: Flights To Los Angeles, Boston, Atlanta, And More!
Emirates Introducing New First Class Product (Hopefully) This Year
REVIEWS & Trip Reports
You Get What You Pay For On American: Introduction
---
Happy Mother's Day tomorrow to all the moms out there, and hope everyone has a great travel week!