I'm a big fan of "chasing" new airplanes and routes, and do everything I can to get on as many interesting inaugural flights as possible. I did the inaugural flights of the Etihad A380, Qatar A380, Qatar A350, etc.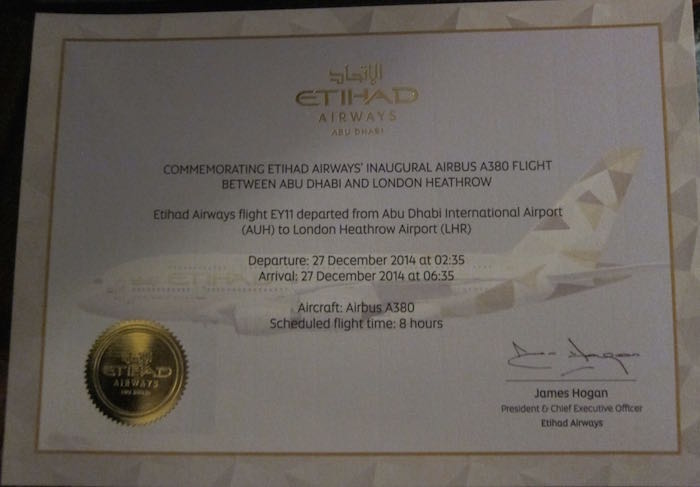 Etihad A380 inaugural flight certificate
Etihad's second A380 route was supposed to be Abu Dhabi to Sydney, which will be launching in a few weeks. I had booked a seat on one of the first flights, and was excited to finally try the Etihad First Apartment on a route which is actually long enough to enjoy the experience.

Etihad first class A380
Yesterday I was about to plan my positioning flights for the itinerary, so I pulled up the reservation I had made on this route a while back. Only I discovered that my flight has been downgraded from an Airbus A380 to a Boeing 777-300ER. Grrrr!
Looking at the schedule, it seems like several Etihad Sydney and London frequencies around late May and early June have been downgraded. My guess is that Etihad is late taking delivery of their third A380, and as a result they're having to substitute in other planes for the route.
Since I live in hotels full time, people are often surprised to hear just how last minute I plan. Often I'm planning day-to-day. And part of the reason it ends up being that way is because I do what I can to get on as many "first" flights as possible, only to have my plans changed completely due to equipment changes, etc.
Would I have positioned myself to Abu Dhabi and from Sydney to try the Etihad A380? Absolutely. Will I position myself to Abu Dhabi and from Sydney just to fly Etihad's 777 first class again? No way.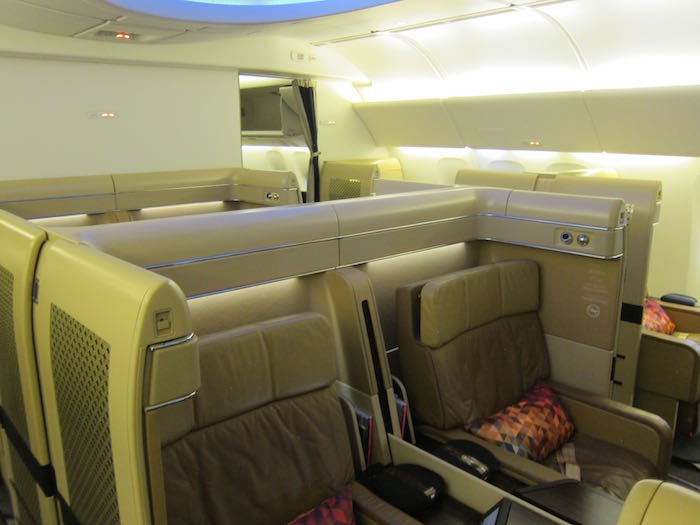 Etihad first class 777-300ER
While I realize these kinds of changes can happen to any airline, they seem to disproportionately happen to the big Middle Eastern carriers, whether it's the speed at which they open an airport, open a lounge, or take delivery of a plane.
Back to the drawing board, I guess.
Is anyone else scheduled to fly the Etihad A380 in the coming weeks and have an equipment change?