Last week I wrote about how American and Etihad increased the number of US routes on which they codeshare. While American and Etihad have been airline partners for a while, this was awesome news because American AAdvantage members only earned miles for Etihad flights to/from the US when booked as an American codeshare.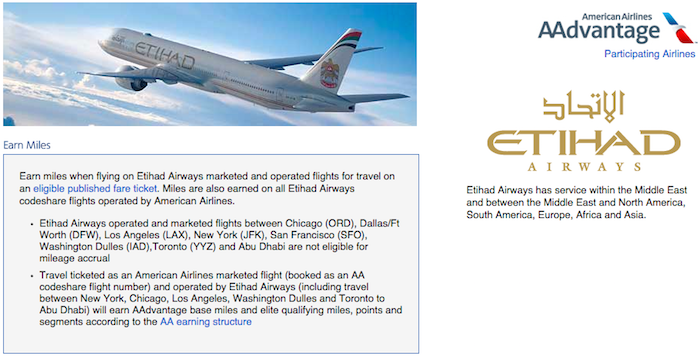 Through this change, American began codesharing on Etihad's Dallas to Abu Dhabi and San Francisco to Abu Dhabi flights, making it possible for AAdvantage members booked on those codeshare flights to earn elite qualifying and redeemable miles. However, even with the change, AAdvantage members still didn't earn miles on Etihad flights to/from the US when not booked as an American codeshare.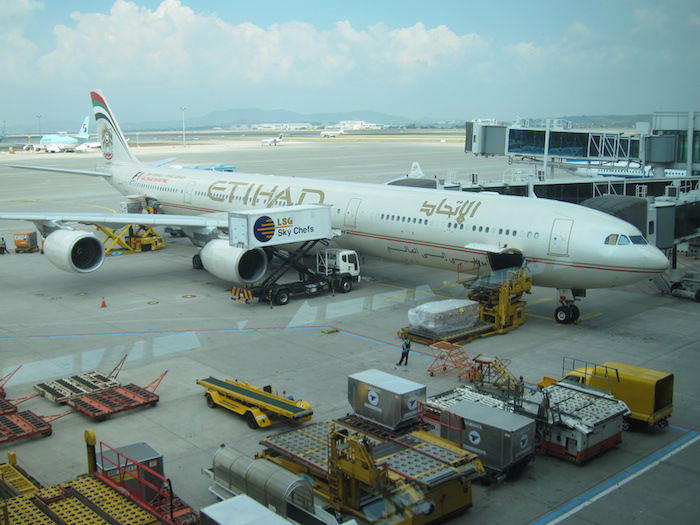 It looks like in the past couple of days American has further improved mileage earning on Etihad. AAdvantage members can now earn redeemable miles for all eligible Etihad flights, including routes to/from the US.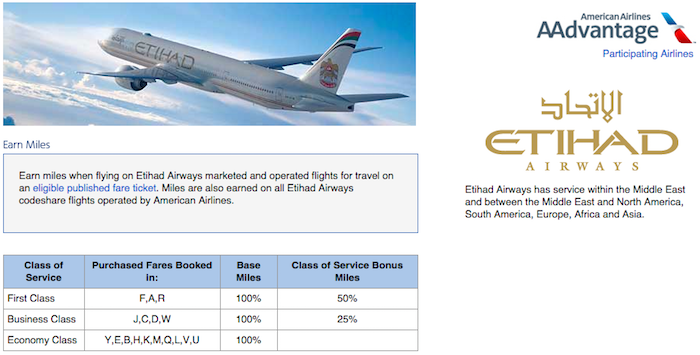 One thing I'm not sure about is whether you continue to earn elite qualifying miles for Etihad flights booked as American codeshares, since that's not specifically stated on the mileage earning page anymore. It would certainly be a negative change, though either way I'd say it's a net improvement that you can now earn American redeemable miles for all Etihad flights.

So for those of you that booked the Etihad mistake fare last Christmas for travel to Abu Dhabi, those flights can now be credited to AAdvantage and eligible for mileage accrual.
Bottom line
It's nice to see the partnership between American and Etihad strengthening rather than weakening, despite the hypocrisy of it all in regards to the battle between the big three US carriers and big three Gulf carriers. I wonder if the special interest groups being run by the big three US carriers will shame American for this? *cricket*
(Tip of the hat to View from the Wing)