The information and associated card details on this page for the Carlson has been collected independently by OMAAT and has not been reviewed or provided by the card issuer.
There's no arguing that the Club Carlson program — and in particular the Club Carlson Premier Rewards Visa Signature® Card — are undergoing a massive devaluation. For bookings as of June 1, 2015:
Club Carlson is destroying the value of their loyalty programs in many ways, though at the same time I can't really blame them. The program was unsustainably generous, it just seems a bit extreme to rip the rug out from under us on both fronts at the same time. The cost of many of the two night redemptions I would have made is going from 50,000 points (Category 6 with second night free) to 140,000 points (Category 7 with no second night free). That sucks.
I get why the initial instinct is to cancel the Club Carlson Visa, since so much of the value is being taken away.
That being said, I'll be holding onto the card. Why?
The card still offers 40,000 points upon your account anniversary every year, which more than justifies the $75 annual fee, in my opinion (that's a valuation of ~0.1875 cents per point)
The card still offers Gold Elite status for as long as you have the card, which gets you some valuable perks, like room upgrades, bonus points, access to elite only promotions, a welcome amenity, etc.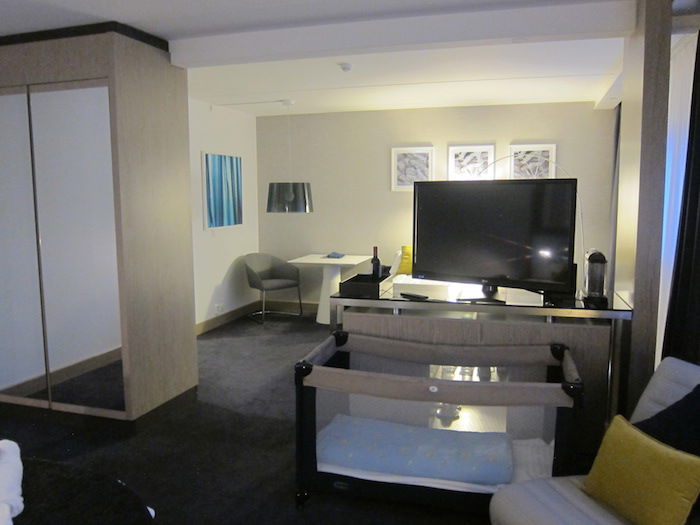 Club Carlson properties aren't aspirational in the slightest, at least compared to some of the properties which Hyatt, Starwood, etc., have. But the greatest thing about the Club Carlson Visa for me hasn't even been the value of the card as such, but rather the fact that it has made me want to visit places which I wouldn't have otherwise considered due to lack of hotel options.
For example, this summer I plan on finally making the visit to Longyearbyen (which I've been meaning to do for a long time), and the Radisson Blu is one of the only hotels there (it's also the northernmost full service hotel in the world).

And I'm really hoping to visit more of Northern Europe over the coming years, and Club Carlson is by far the best option there. While I'm primarily loyal to Hyatt and Starwood, those chains are also especially weak in Northern Europe, which is an area I'd like to explore more in the near future.
Bottom line
I don't for a second disagree that a ton of value has been removed from the Club Carlson Premier Rewards Visa Signature® Card. And while I'd love to "show them" and cancel, in practice the card is still absolutely worth it to me:
I think even Club Carlson's toughest critics value their points at a minimum of 0.1875 cents each, meaning the 40,000 point anniversary bonus more than justifies the annual fee
There are many places in the world where Club Carlson properties are the best option, and if you're going to stay at a Club Carlson property, it's nice to have Gold Elite status
Club Carlson continues to be very rewarding in terms of their points structure for actual hotel stays, and many of their promotions are specific to elite members and/or credit card holders, so you have a huge advantage by having the card
To keep my credit score as good as possible, I try to hold onto as many cards long term as possible, since average age of accounts is a major factor of your credit score
So while the value of the card has been greatly reduced for me, it's still well worth the annual fee, in my opinion.
To those of you with the card, do you plan on holding onto it like me, or are you going to cancel? Am I totally off base by holding onto the card?