Last week I wrote about Malaysia Airlines' radical restructuring plan, whereby they're trying to sell or lease their entire A380 fleet, as well as four of their thirteen Boeing 777s. While two of their A380s are available "immediately," the other four are only available as of 2016.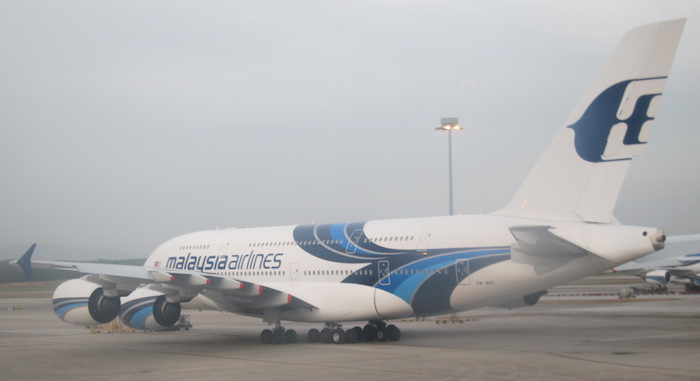 Malaysia Airlines A380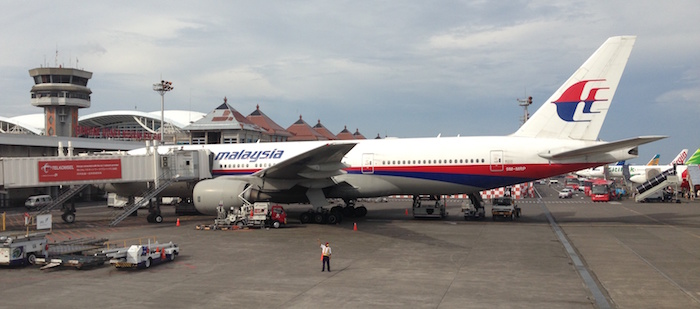 Malaysia Airlines 777
Well, it seems this might be moving much faster than anyone could have anticipated, as Malaysia Airlines will be grounding two of their A380s as of early June 2015. Malaysia Airlines will be taking the A380 off the Kuala Lumpur to Paris route, and will be replacing it with a Boeing 777-200.
Via ch-aviation.com:
Malaysia Airlines (MH, Kuala Lumpur Int'l) says it is in preliminary discussions with several parties insofar as its A380-800 fleet plans are concerned. Last week, international media reported the carrier would either sell off or lease out its six A380s as part of parent Khazanah's restructuring plans.

In a statement issued to AINOnline, the Malaysian carrier said it would ground two A380s, currently used on its Kuala Lumpur Int'l-Paris CDG route, early next month replacing them with B777-200(ER) machinery.
Wow, I'm surprised to read this will be happening so quickly. This is a huge downgrade for Malaysia's Kuala Lumpur to Paris route.
While Malaysia Airlines' A380s feature a first class cabin and fully flat beds in business class, their 777s don't have a first class cabin and feature angled seats in business class.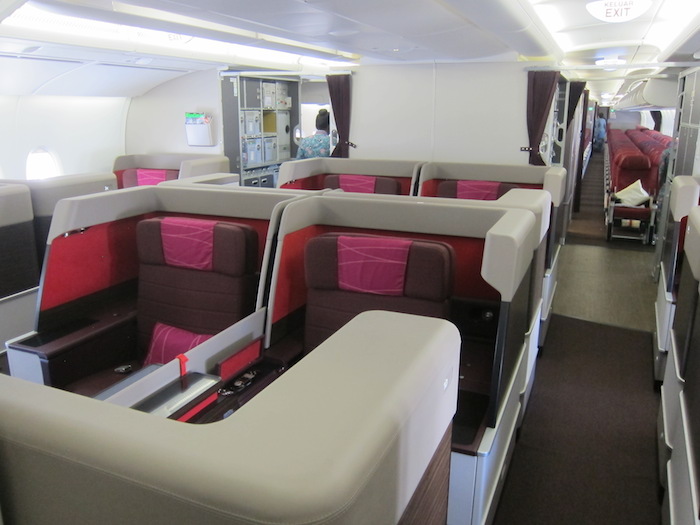 Malaysia Airlines A380 first class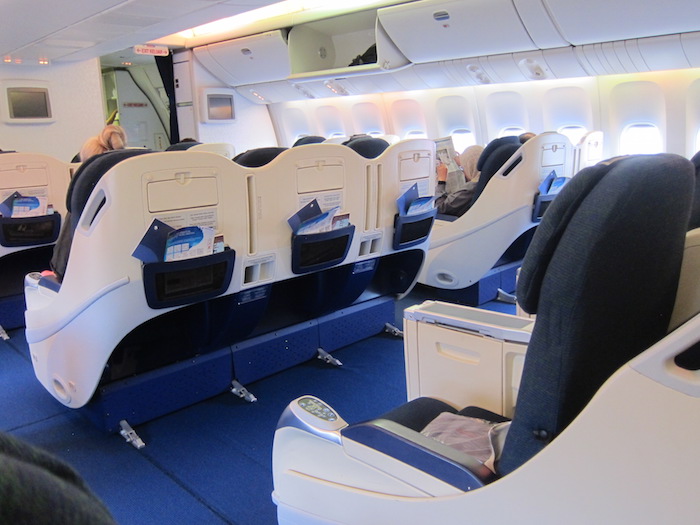 Malaysia Airlines 777 business class
Now the big question remains of which airline will be taking over the A380s. I suppose it's theoretically possible that they're just grounding them for now because it's cheaper to park them than to fly them, though my guess is that an airline is seriously interested and they're about to finalize an agreement. If I had to guess, I'd say it's probably Turkish Airlines, since they've been rumored to be eying the A380 for quite a while.
Long term I wouldn't be surprised if some/all of the A380s go to Etihad Airways or Qatar Airways.
Which airline do you think will take over Malaysia's two A380s, or do you think they're just parking the planes for now?