Qatar Airways has just announced some huge US expansion. In 2016, Qatar Airways will be adding flights to Atlanta, Boston and Los Angeles, and will also be adding a second daily flight to New York.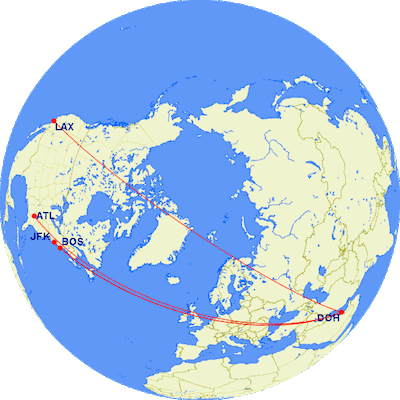 Perhaps the most exciting thing about the expansion is that two of the four new flights are being operated by the Airbus A350, which features a far superior business class hard product to the Boeing 777.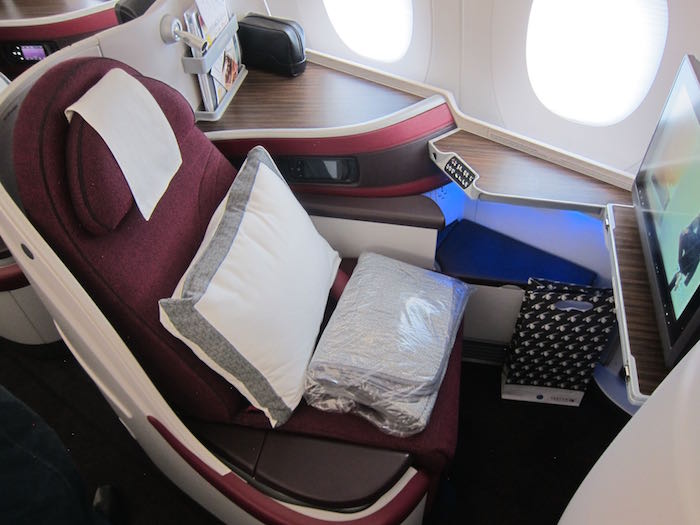 Qatar Airways A350 business class seat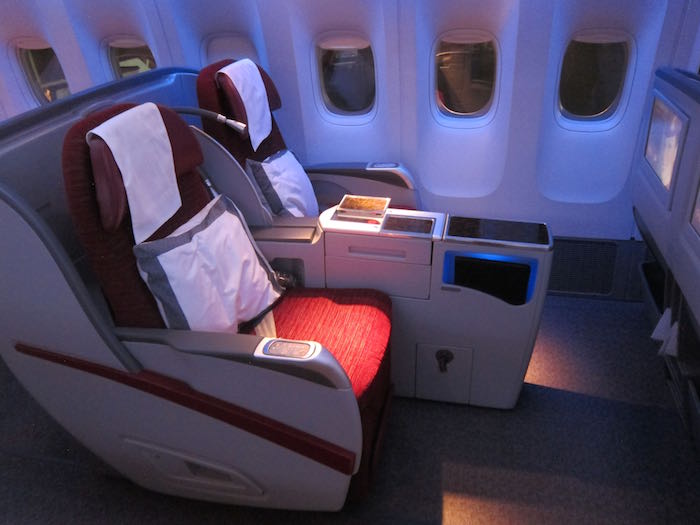 Qatar Airways 777 business class seat
That's because the Airbus A350 features fully flat business class seats with direct aisle access, while the 777 features forward facing fully flat seats, so they're not nearly as private. It's so nice to finally see these improved seats on a true longhaul flight.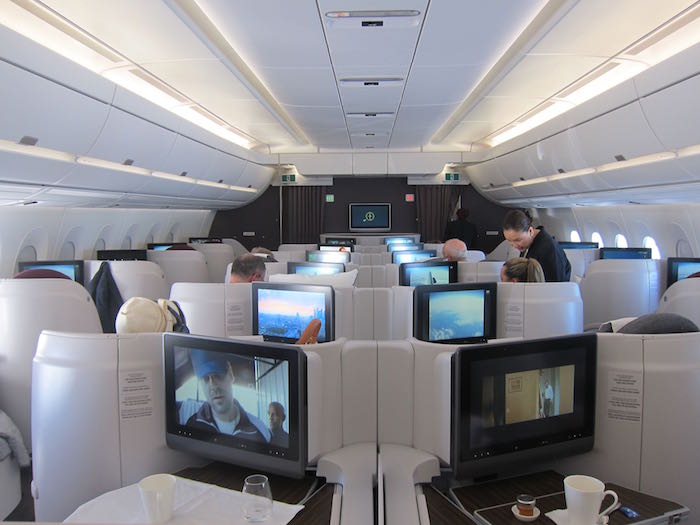 Qatar Airways A350 business class cabin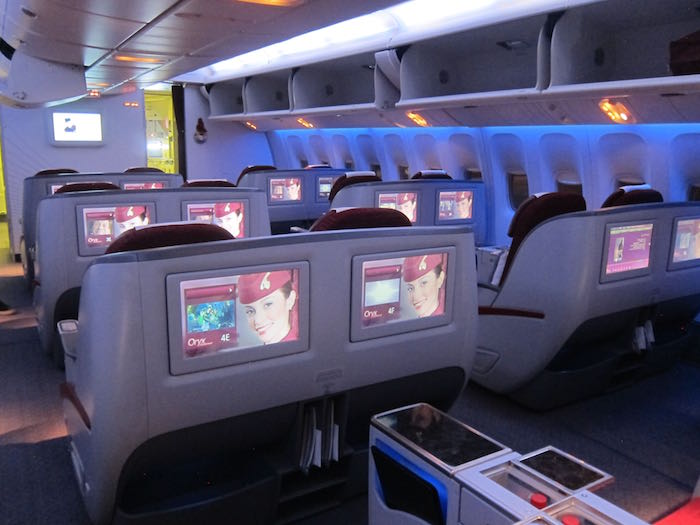 Qatar Airways 777 business class cabin
With that in mind, here's the expansion which Qatar Airways has announced:
Doha to Los Angeles as of January 1, 2016
This new flight will operate daily using a Boeing 777-200LR aircraft:
QR739 Doha to Los Angeles departing 7:45AM arriving 1:10PM
QR740 Los Angeles to Doha departing 3:10PM arriving 6:10PM (+1 day)
At over 8,300 miles this will be Qatar Airways' longest route, and it's blocked at 16hr25min westbound. I'm not at all surprised to see this new route. While this is an ultra longhaul flight, Emirates and Etihad have been flying to Los Angeles for quite a while, so it's no surprise that Qatar Airways is "catching up" there. If anything, I'm surprised they didn't announce San Francisco service at the same time.
Doha to Boston as of March 16, 2016
This new flight will operate daily using an Airbus A350 aircraft:
QR743 Doha to Boston departing 8:20AM arriving 2:30PM
QR744 Boston to Doha departing 10:55PM arriving 6:10PM (+1 day)
Boston continues to see an incredible amount of international growth, so this new route really isn't surprising either. What makes it especially awesome is that it will be operated by an Airbus A350 aircraft. That's a significantly better passenger experience than what Qatar Airways offers on their 777, so that's super exciting.
Second daily Doha to New York as of March 1, 2016
Qatar Airways already operates daily service to New York with the following schedule:
QR701 Doha to New York departing 8:15AM arriving 3:15PM
QR702 New York to Doha departing 10:00PM arriving 5:35PM (+1 day)
Now Qatar Airways is adding a second daily flight on an Airbus A350 aircraft:
QR703 Doha to New York departing 1:30AM arriving 8:25AM
QR704 New York to Doha departing 10:25AM arriving 6:00AM (+1 day)
As you can see, the schedules complement one another quite nicely. New York is Qatar Airways' "flagship" US destination, so I'm not surprised to see them add a second daily flight in the market. While optimistically I'm sure they'd love to fly an A380 to New York, it's unlikely it'll happen anytime soon given how few A380s they have on order.
Doha to Atlanta as of July 1, 2016
Given that this route is about 14 months out, the schedule for this flight hasn't yet been announced. It is supposed to be operated by a Boeing 777, though.
Bottom line
This is some really exciting expansion on the part of Qatar Airways. I was expecting the service to Los Angeles, the additional flight to Boston isn't surprising, though the new Atlanta flight certainly caught me off guard. While Atlanta is a fairly large market it's also dominated by Delta. Generally speaking Qatar Airways follows the lead of Emirates when it comes to US expansion, and neither Emirates nor Etihad fly to Atlanta.
Just as exciting as the new destinations as such are that two of the new flights will be operated by an A350, which finally features a competitive business class product. Qatar Airways frequently publishes extremely reasonable business class fares for travel to the US, so I can't wait to take advantage of some of them in Qatar Airways' new business class product.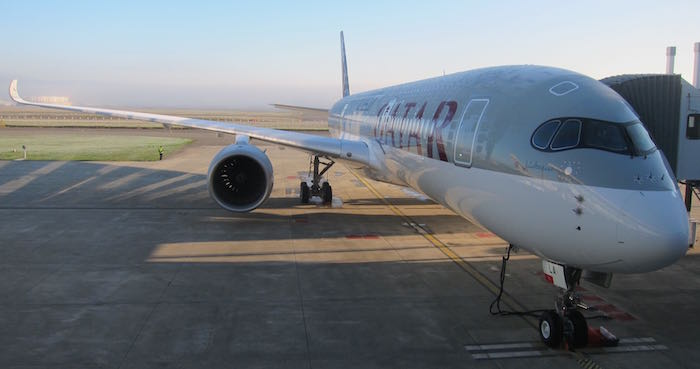 Are you more excited about Qatar Airways' new routes as such, or the fact that they'll partly be operated by A350s?