No, I'm not even talking about how American's 777 interiors are straight out of 2004.
A lot of us have been traveling to/from Beijing lately thanks to the mistake business class fare American has published between Washington and Beijing. Regardless of whether you route through Chicago or Dallas (a route which is launching today), you're stuck on a 777-200 for the time being.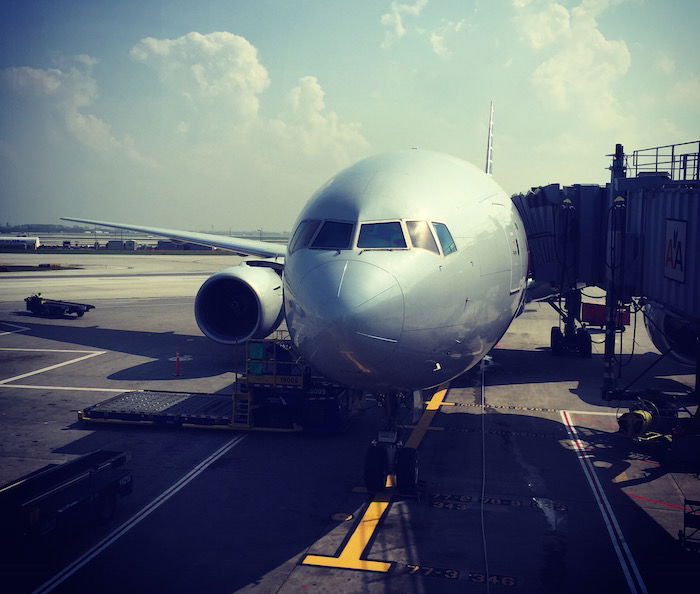 I've been monitoring the flight status of the Chicago to Beijing flight pretty closely the past couple of weeks, and it has now been twice in less than two weeks that the flight has incurred a 14+ hour delay.
Most recently, yesterday's flight between Chicago and Beijing was delayed by over 16 hours, and is scheduled to depart this morning. I do wonder what causes an airline to post a 16 hour delay. Is the assumption that the plane will be out of service and they can get a new one in 16 hours, or is that an actual estimate or how long it will take to fix the plane?

I know because I'm supposed to fly that plane in the other direction, from Beijing to Chicago, and it posted an over three hour delay more than 24 hours in advance.

I'd expect this from United's 747s, which have the dispatch reliability of rickshaws, but what excuse does American have?
Has anyone been booked on one of these seriously delayed flights to/from Beijing? If so, what was the cause?