For almost a year now I've been writing regularly about La Compagnie. Last summer they launched all business class flights between Paris and Newark, and I had the chance to fly them on one of their very first flights.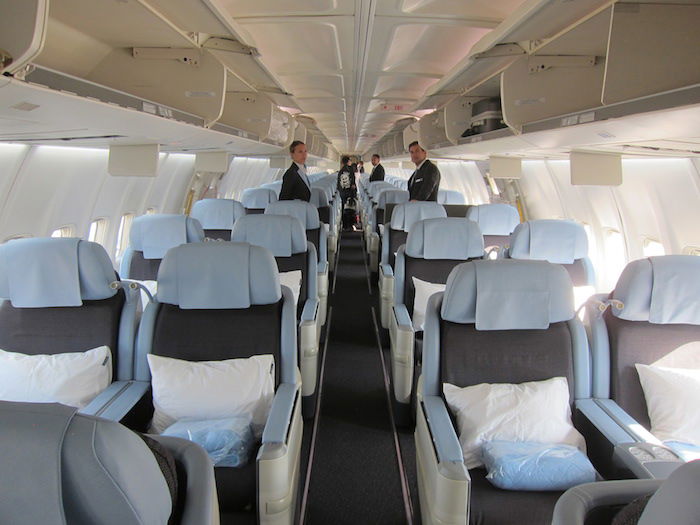 Ultimately I found them to be an exceptional value, given that they're basically charging economy class prices for a sub-par business class product. A couple of weeks ago they launched flights between Newark and London as well. Unfortunately they left out one important detail — they actually still only have one plane to operate both routes.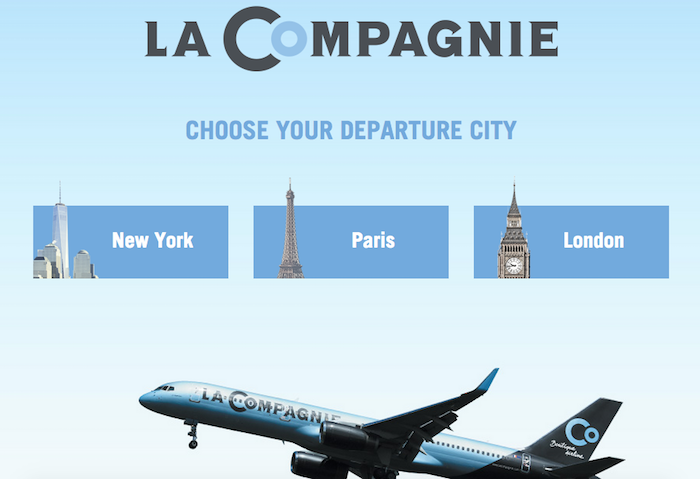 Reader Shablamb asked the following question in the "Ask Lucky" forum:
Lucky – what do you think my options are here? See e-mail below from La Compagnie.

My current thinking is to use 57k United miles pp for one-way business class flight to my ultimate destination (EDI). Luton was the connecting point – I have already booked/paid for Luton-EDI on EasyJet. While this is not a terrible solution (luckily there is availability), the compensation from La Compagnie is not accpetable. I was notified a week out, with non refundable arrangements on EasyJet and hotels. I was on the super cheap introductory fair of $1007 pp RT EWR-Luton.

What options/recourse would you suggest? I'd prefer 100% refund and lettting me keep the return flight. Future credit on the airline is likely worthless. Or do I just take the 50% refund they give me and call it day? Do I have any rights as a US person booking on a French(?) airline?
And here's the email Shablamb received:
Dear Valued Client,

We are sorry to inform you that we must cancel flight B0 007 New York-Newark (EWR) to London-Luton (LTN) on May, 13rd 2015 due to flight programming adjustment.

We have automatically booked you on our next flight for London, leaving New York on May 15th. Therefore, your travel information has changed: La Compagnie flight B0 009, departing earlier New York (EWR) at 6:45 pm, arrival London (LTN) 6:55 am local time.

If you choose this option we offer you a voucher of £650/€600/$650 per person to use on your next flight with LA COMPAGNIE.
Here are my thoughts:
What is wrong with La Compagnie's management?
Before I answer the actual question, I just have to rant for a second. While La Compagnie's business model makes absolutely no sense to me, I do think they potentially add a ton of value to the market. They're basically charging slightly higher than economy fares for a not-so-great business class product, which is an unbeatable value proposition for the leisure traveler.
Assuming they can make that sustainable, I have nothing but great things to say about them.
But what amazes me is what an operational nightmare this airline has been. La Compagnie is run by two airline industry veterans. This isn't an airline being run by someone who has never worked in the industry before. Yet somehow from the time they've launched, they've made operational mistake after operational mistake.
They admit they're a niche airline going after a niche market. Given that, they should recognize that they can't afford to piss off so many customers by doing a horrible job of managing expectations. This isn't an isolated thing, but constant. And I think that's perfectly evident by the fact that they're scheduling overlapping flight schedules when they only have one plane.
Seriously, shame on them for that…
Do you have any rights when the airline changes the schedule?
This is one of the (many) dark sides of the airline industry. An airline's contract of carriage doesn't actually state how quickly they'll get you to your destination. If they announce a schedule change in advance you can either accept the change, or you're entitled to a full refund. But contractually they're not required to book you on another airline. And given the fares La Compagnie is charging and their lack of organization, I wouldn't count on them to book you on another airline in business class.
What would I expect, realistically?
Seriously, screw the airline for telling you a week in advance that they have to change your schedule by two days. What crap. In practice, here's what I'd expect:
That they'd be willing to rebook you on the route to Paris on your preferred date
Accept the new schedule and take the $650 voucher
You should be able to get a full refund if you cancel your ticket, and if they have any sense of customer service they'd give you the $650 voucher to apply towards a future ticket anyway
If you want to keep the return, I'd expect them to maybe refund half the fare and still give you a $650 voucher to apply towards a future ticket; in practice this might be tricky, since I'm not sure how they would do that on the back end, but they should find a solution
Regardless, if they have any sense of customer service they'd give you the voucher regardless of which option you go with, since surely they want you to give them another shot. La Compagnie has 99 problems, but too many passengers aint one of them.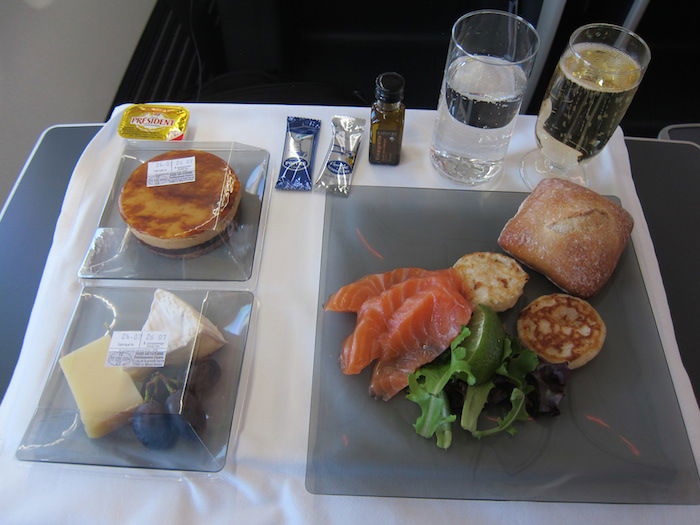 Bottom line
I can't help but shake my head at La Compagnie. It's not like they're having some massive disaster outside of their control, but rather they're scheduling more flights than they can operate, and waiting until a week before departure to inform passengers that their schedule will change by two days.
While airlines' contracts of carriage do protect them from having liability in the case of schedule changes, I think it's ridiculous to only offer a $650 voucher in the event one accepts the schedule change. I think Shablamb is being perfectly reasonable here, so hopefully La Compagnie is able to accommodate in an acceptable way.
Shablamb, please do update us and let us know what ends up happening.
In the meantime, if anyone else is booked on La Compagnie, it seems you shouldn't expect your flight to actually operate as booked.