While the "big three" Gulf carriers are fiercely competitive with the "big three" US carriers, they're possibly even more competitive with one another. Not because they have to be in terms of profitability, but rather because there's a lot of pride at stake.
A year ago (literally, to the day) Etihad unveiled the details of their A380s, including The Residence and First Class Apartment. Not only was their new first class product revolutionary, but the introduction of The Residence was even more unique.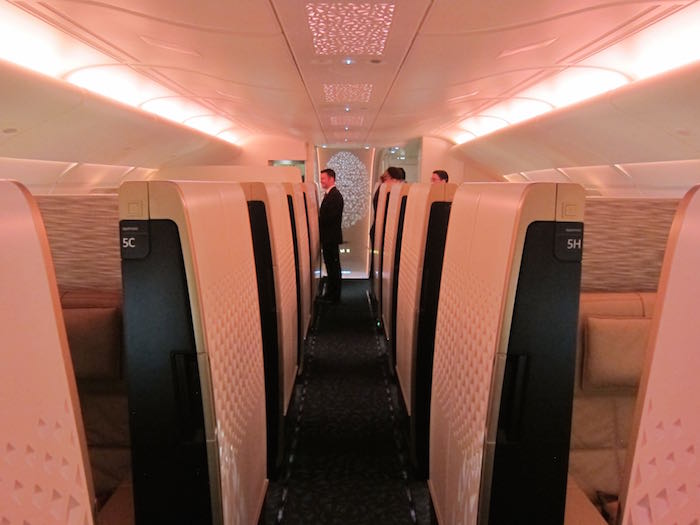 Etihad's A380 First Class Apartments
For those of you not familiar, The Residence is a private three room suite with butler service. It consists of a living room, bedroom, and private bathroom with shower. Will it be profitable long term? I highly doubt it. But it's certainly blingy, and that seems to be half of what the Middle East is about.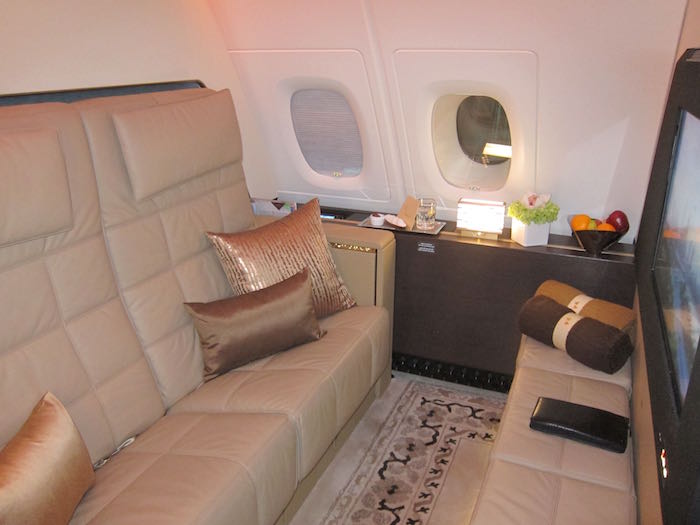 Etihad's A380 The Residence living room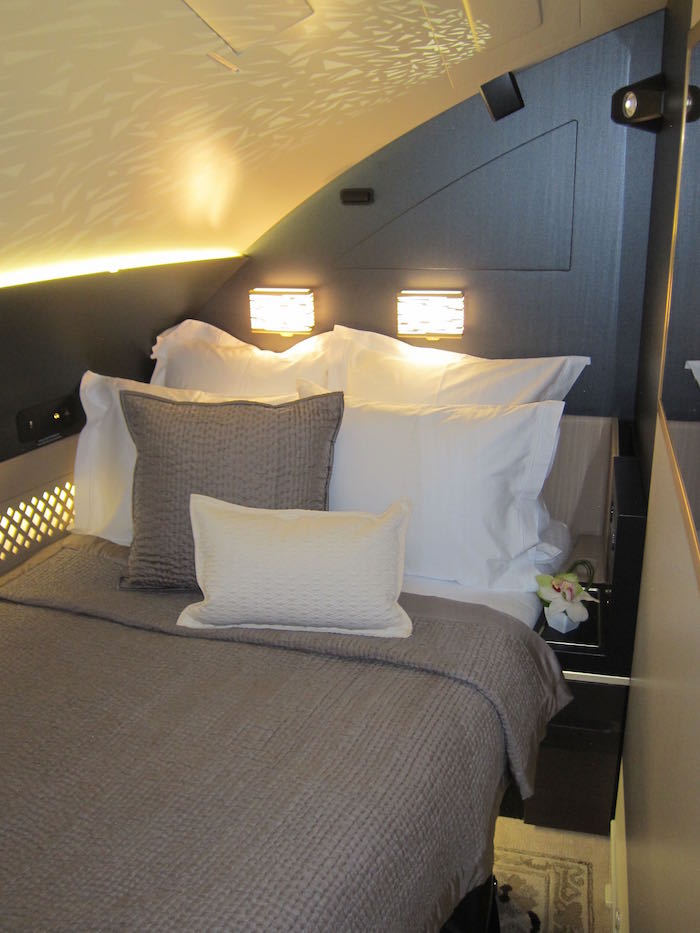 Etihad's A380 The Residence bedroom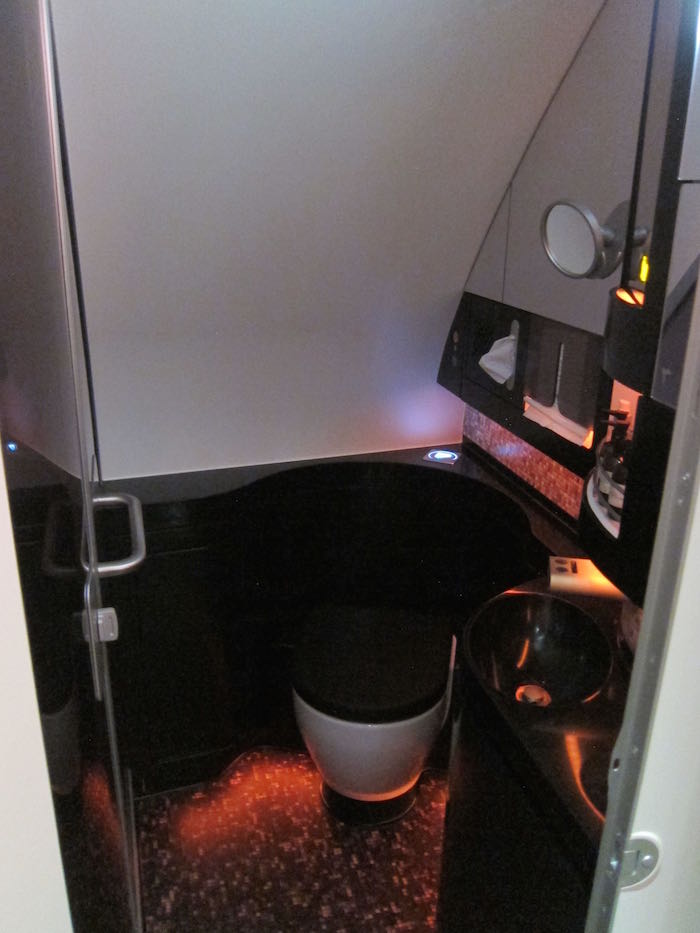 Etihad's A380 The Residence bathroom
So it's not surprising that when Etihad announced these new cabins, their two major Gulf counterparts — Emirates and Qatar Airways — had a response:
Anyway, while Emirates still hasn't fully unveiled the details of their new bedroom concept, Bloomberg ran a follow up piece today, entitled "Emirates to Revamp First-Class Cabins With Focus on Privacy."
The article sheds quite a bit of light into what Emirates has in store for us. Per the article:
Emirates is overhauling its first-class cabins that will twin a sense of privacy with what the airline called a commercially reasonable price point, following the success of premium suites on the largest airliners.

The new product will appear later this year on the airline's Airbus A380s, followed by the Boeing Co. 777s, Sheikh Majid Al Mualla, Emirates' divisional senior vice president of commercial operations for the region, told reporters in Dubai.

Emirates' product will be "more like if you're in a railway and have a private cabin," Al Mualla said, adding it will be installed on routes that have high demand for first class. The new cabin will be unveiled "hopefully" this year and at "almost the same pricing" as current cabins. "It should be more commercially viable for passengers."
What did we learn here?
It sounds like Emirates isn't actually creating a product to compete with Etihad's The Residence, but rather is just overhauling their first class product
The new product will hopefully launch on the A380 this year, and then later be introduced on the 777
The emphasis for the new product will be on privacy, and should emulate a private cabin on a train
Emirates' first class product might be my all around favorite first class product in terms of staying occupied while flying. They have Wi-Fi, the best shower suites in the sky, and an awesome onboard bar.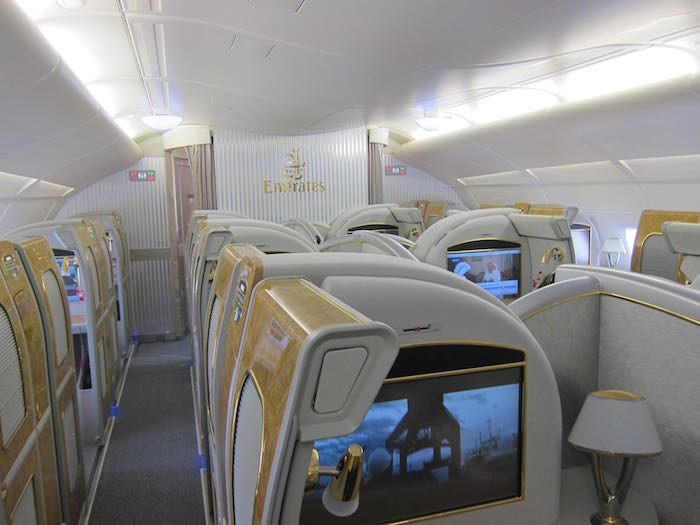 Emirates' A380 first class cabin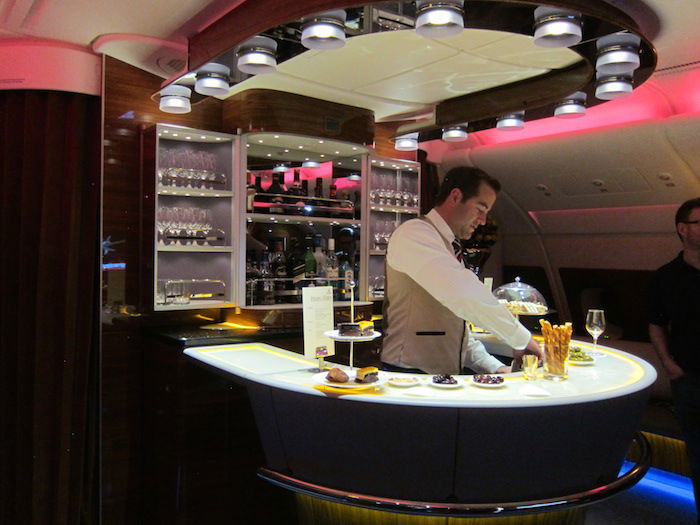 Emirates' A380 business class bar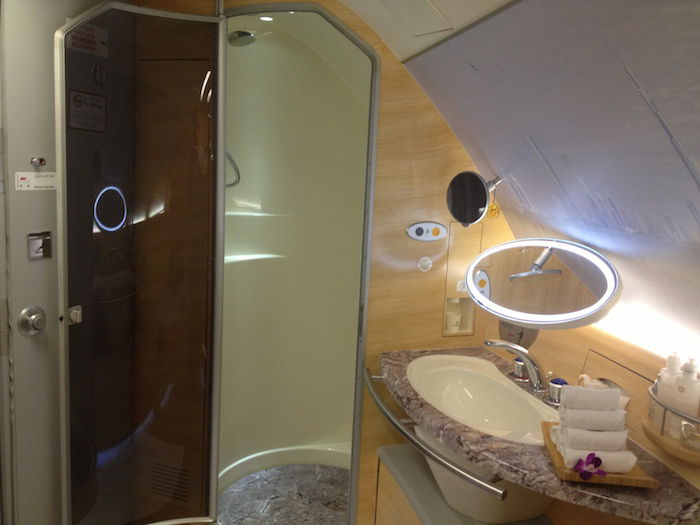 Emirates' A380 first class shower
That being said, the hard product itself is quite "tight." That's because first class is on the upper deck and in a 1-2-1 configuration, so each seat isn't actually that wide.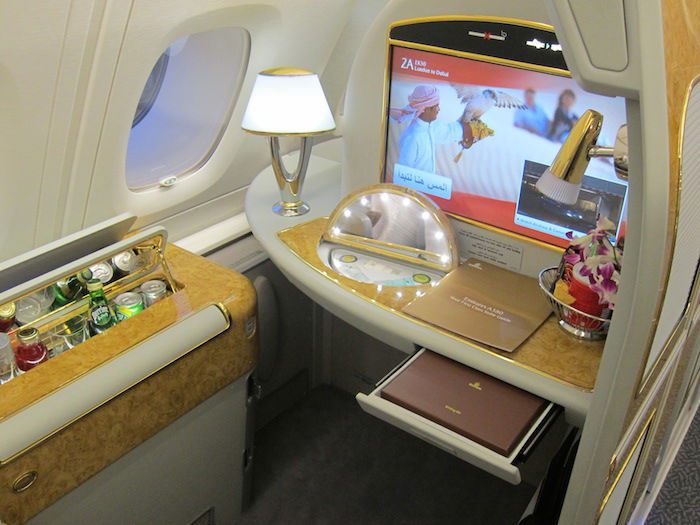 Emirates' A380 first class seat
It sounds to me like Emirates is generally going the way of Etihad's First Class Apartment, which does sort of feel like a private cabin on a train.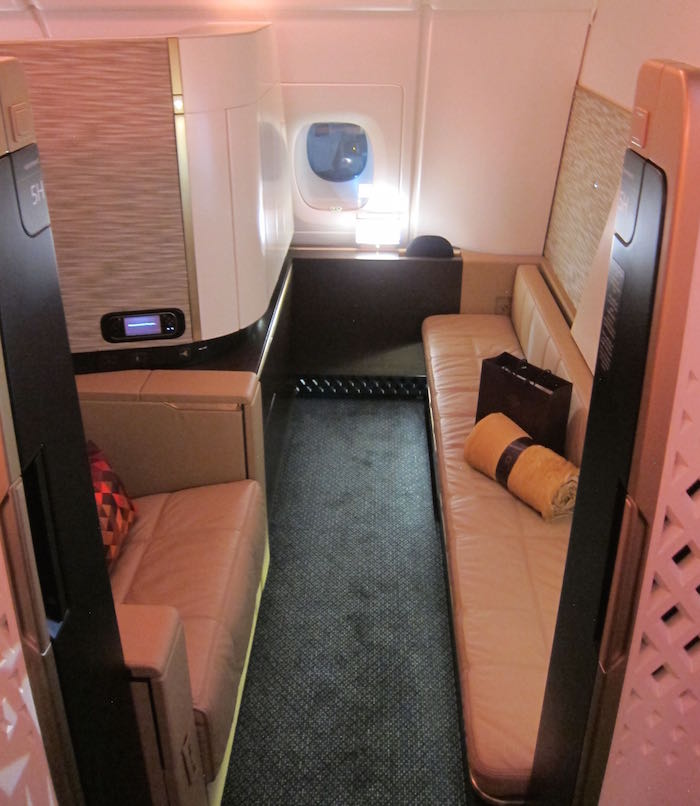 Etihad's A380 First Class Apartment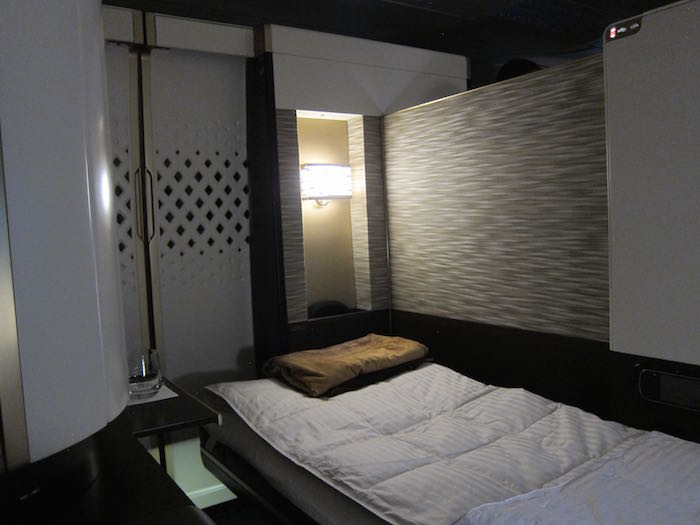 Etihad's A380 First Class Apartment
Bottom line
It is interesting to sort of see Emirates head towards two extremes with their A380. On one hand they're the first airline to introduce two cabin A380s, which will have 600+ seats, while on the other hand they're improving the first class product on their existing A380s.
Personally I'm excited about the fact that they're not introducing a product above first class, as first class is inevitably devalued somewhat when it's no longer, well, "first" class.
What do you expect Emirates' new first class to be like?