As Ben/Lucky is shuttling back and forth between China (or as I call it, the spiritual homeland of the Montblanc pen — JUST KIDDING!), posts will be a bit lighter and I've volunteered to step in now and then with thoughts on aviation, points and miles from the amateur perspective.
---
The New York Times has a semi-provocative, though ultimately flimsy, piece today entitled "U.S. Airports Are Better, But Not Best."
I could rip apart the article for being incredibly obvious. Most of us with even a passing knowledge of the airline industry know that airports like Singapore Changi, Hong Kong and Seoul Incheon blow away airports elsewhere.
I could also criticize the article for lacking any sort of coherent thesis. Per the Times, American airports are inferior because:
They lack sleeping pods
The newer ones are too much like a shopping mall
We don't invest as much in our infrastructure as much as foreign airport authorities do
To the first point, I doubt most domestic U.S. travelers care whether their connecting airports have sleeping pods. Call me naïve, but the U.S. isn't so challengingly large that a domestic itinerary would require an overnight connection or an hours-long power nap in between flights. I see this as more of a concern for an international traveler connecting onto another international itinerary, and, as the Times mentions, Atlanta and Dallas, among other cities, have in-terminal private suites. I otherwise don't tend to think of American airports as international through-hubs like Heathrow, Hong Kong, Frankfurt and Dubai are.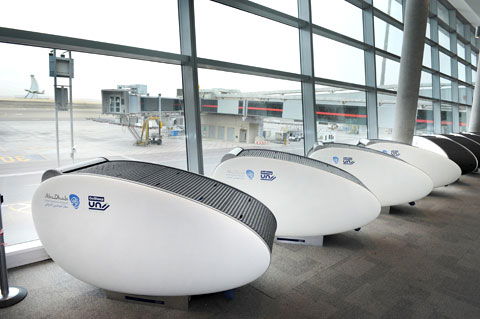 Is anyone out there clamoring for luxury sleeping pods in Minneapolis-St. Paul, Salt Lake City, Charlotte, or Boston Logan? (And if so – can't you just get a room at an airport hotel if you have a 10 hour layover? Would seem way nicer than a pod to me.)
To the second point, half the reason Changi, Incheon and Hong Kong are rated so highly is because they look and feel like a high-end mall. People like to shop (and drink) when they have a long layover. Is this news?
The third point actually has merit. America is far behind its global neighbors in terms of investing in infrastructure like highways and high-speed rail. But, per the Times:
Since 2008, airports in the United States have committed $52 billion to capital improvement projects, many still underway. Globally, $385 billion worth of projects are in progress, led by China and the Middle East, according to estimates by CAPA Centre for Aviation, a research organization.
I'm not a math major, but if the U.S. accounts for $52 billion of the $385 billion worldwide spent on airport improvements, that's about 14% of the total. Not impressive, but not half-bad, either.
Considering that countries like China or any of the UAE states can throw billions at a vanity project from government coffers without worrying about unions, zoning or environmental impact reports, I'd say we're actually doing a good job of keeping up with the al-Joneses.
But more to the point, do U.S. airports suck?
Our airports are much older than their Asian and Middle Eastern counterparts. LAX is horrendously designed from a macro perspective. So is JFK. But LAX as we know it also opened in 1946 as the city grew up around it, and JFK opened in 1948. At the time, the concept of each carrier having its own terminal around a central ring roadway was cutting edge. Now, of course, we know it's a pain in the ass.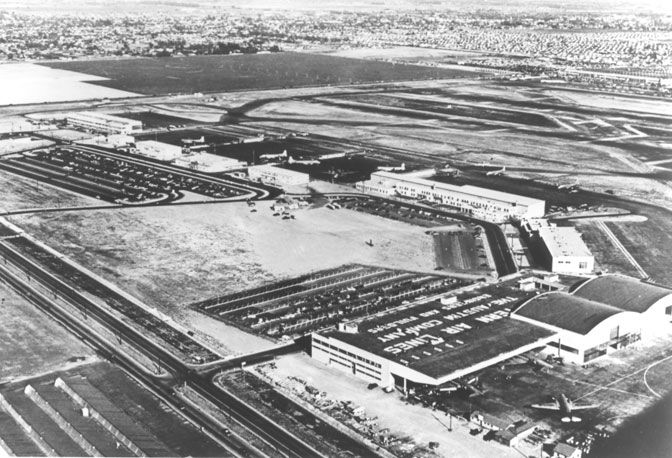 And our newer terminals, I think, are very competitive. The newly-redesigned Tom Bradley International Terminal at LAX is possibly the nicest airport terminal on the continent — and I think surpasses even Hong Kong Airport as far as interior amenities go.
I like Atlanta's airport. DFW may be a slog from either of the cities it serves, but it's an easy connecting hub and home to a world-class lounge. SFO is beautiful. Detroit and Minneapolis have gleaming, easy-to-use airports. Now that it has an inter-terminal train and will be getting a Metro connection soon, even Washington Dulles (at least Concourses A and B) is rather lovely.
I'd happily put any major American airport up against its European counterpart, most of which are liable to be as run-down, inconvenient and dank as the worst of them in the States. (Berlin Tegel, which is allegedly to be replaced by a new airport at some point in the far-off future, is so bone-chillingly miserable that I would rather spend time in the basement of Port Authority instead.)
And, news flash: endlessly wealthy authoritarian city-states with a desperate need to be perceived of as glitzy and no particular need to go through a permitting process can build spectacular airports! So if you like your gleaming airports with a side of human rights abuses, you'll love Changi, Abu Dhabi, Doha and Dubai.
What the New York Times seems to be suggesting is that, generally, U.S. airport authorities need to be spending a few billion more dollars to remain competitive in the global marketplace. And that's a great point. But I think the direction American airports are already headed is promising.
What do you think? Can American airports ever be competitive with the best of the best? Do they need to be? And what improvements would you like to see in U.S. airports?