Hello from Florida!
This has been a bittersweet week in the miles and points world as we've said farewell to the US Airways Dividend Miles program.
Many of my thoughts have also been with the friends and family of those aboard the Germanwings flight, and what this means for the industry going forward.
---
Featured Stories

Many of us have been enjoying Admirals Club access this year courtesy of the Citi Executive AAdvantage Card, thanks to the amazing sign up bonuses we saw last Spring. But did you know there's another option for Admirals Club access, with an even lower cost?
---

In light of the Germanwings tragedy this week, many airlines are already implementing changes to their cockpit procedures.
I'm sure we'll see further adjustments as the investigation continues, but it does raise questions as to the benefits and consequences of the various safety precautions.
---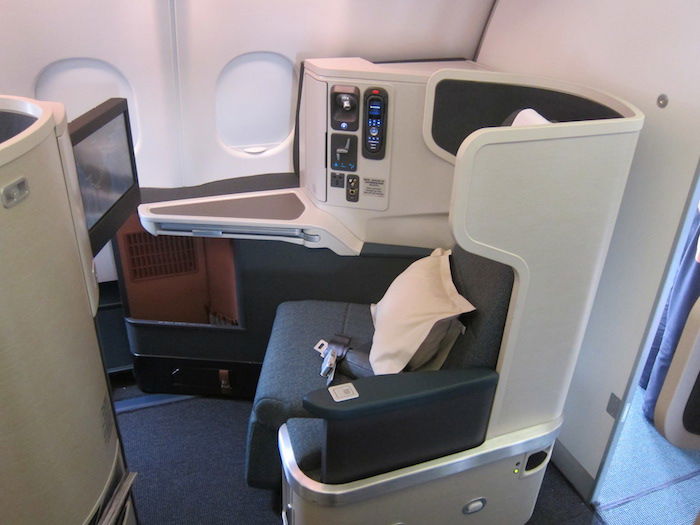 The Maldives actually has surprisingly good service nowadays, and has gone from being one of the most impossible destinations to reach on points, to having several decent options.
Of course, the best options require some flexibility, and this is one trip where I just don't have any room in my schedule.
---

TIPS: Earning Miles & Promos
Hilton Los Cabos NOT Honoring 279 Honors Point Award Reservations
Which Credit Card To Use For Daily Getaways Purchase?
Should You Buy Hilton Honors Points Through Daily Getaways?
HURRY: Hilton Cabo San Lucas Suite For 279 Honors Points Per Night
10 Best Credit Card Offers For March
Today's Daily Getaways: Buy Club Carlson Gold Points Cheaply
How To Get Admirals Club Access For $200 Per Year
Today's Daily Getaways: Buy IHG Rewards Club Points For Cheap
Q2 2015 Hilton Honors Hotel Category Changes
Which American Express Card Is Best For Everyday Spend?
How Do Different Credit Cards Define "Travel?"
TRICKS: Redeeming Miles
Virgin Australia Awards Return To Delta SkyMiles Tomorrow
Aeroflot Awards Now Bookable On Delta.com
Want To Upgrade American & US Airways Flights? Don't Make This Mistake!
Aer Lingus Business Class Awards Wide Open This Summer
Last Call: Redeem US Airways Miles Today!
Emirates Adds Second Daily Dubai To Seattle Flight
Cheap Cathay Pacific Business Class Via Alaska Promo
Should You Book US Airways Awards Now Or Wait For AAdvantage?
Virgin America Eliminates Award Fuel Surcharges On Virgin Australia
Etihad Releasing Two A380 First Class Award Seats To New York
TRAVEL With Lucky
How To Tell Airplanes Apart
What To Make Of Germanwings Crash?
Do You Eat Domestic First Class Airplane Food?
Five Things To Consider About Beijing Hotels
Does This HAVE To Be The Most Direct Way From New York To The Maldives?!
Headed To Beijing? Join Our Google Group
How I'm Flying Home From The Maldives
My Latest Round Of Credit Card Applications
REVIEWS & Trip Reports
Review: Cathay Pacific First Class 777-300ER Chicago To Hong Kong
Review: British Airways Galleries First Class Lounge Chicago Airport
20,000+ Miles In 72 Hours: Introduction
Review: US Airways Business Class A330 Frankfurt To Philadelphia
Review: Hilton Garden Inn Frankfurt Airport
Review: Qatar Airways Business Class A350 Doha To Frankfurt
NEWS & Updates
You Know You're An AvGeek When You Spend $150 On Swim Trunks
DOT Issues Ruling On Delta's Tokyo Haneda Slot
Pilot Sues JetBlue Because They Let Him Fly
Indonesia Announces Changes To Their Visa Policy
Weird Pop-Ups On The Site? It's Not (Necessarily) Just You
Missing British Airways Avios? You're Not Alone
Airlines Changing Cockpit Procedure After Germanwings Crash
American & US Airways Getting Single Operating Certificate — So What?
"How DARE You Associate Yourself With The Gulf Carriers!"
Celebrating The Life Of US Airways Dividend Miles
"Americans For Fair Skies" Chimes In On Emirates' New Orlando Flight
Germanwings Plane Crashes — 148 Feared Dead
Official: AAdvantage & Dividend Miles Merging March 28, 2015
Has Delta Discontinued Their Partnership With Virgin Australia?
You'll Never Guess Emirates' Next US Destination
The Real Reason Creflo Dollar Wanted A Gulfstream G650
Will Japan Airlines Resume Tokyo Narita To Dallas Route?
Egypt Visa Costs & Requirements Published
An Extreme Way To Express Your Displeasure With Pilots On Strike…
AAdvantage & Dividend Miles To Merge On March 28, 2015?
---
As a reminder, if you got in on the cheap business class fares to Beijing you'll want to join our Google Group. Lots of people are coordinating tours and dinners, and we have custom luggage tags for everyone as well, so it's pretty fun!
Hope everyone has a wonderful week! I'm headed to the Maldives… as soon as I book my ticket.