I have spent a (conservative) average of two hours per day on the phone with Dividend Miles. Everyday. For years.
And now that US Airways and American have combined their mileage programs, I don't know what to do with myself.
AAdvantage is boring
Don't get me wrong, there's tremendous value to be had in the program, and as an airline they treat me well. But I haven't had to explain time travel or spell out an airport code for weeks now.
Which isn't something I'd quite realized how much I would miss, to be honest.
The phone at American is answered by competent agents who are more or less friendly, and their functional computer system prices itineraries quickly. There's no longer any surprise/bonus pricing, and no way of talking around the actual rules to stretch an award.
Want to route to Australia via Asia? Computer says yes! It's just two awards.
How about a stopover in Doha on your way to Zanzibar? Not a problem, and agents even know where those airports are.
But again, two awards.
I can only think of one instance ever where I've had to appeal the quoted mileage rate on an AAdvantage award. And the agent agreed and fixed the pricing in minutes.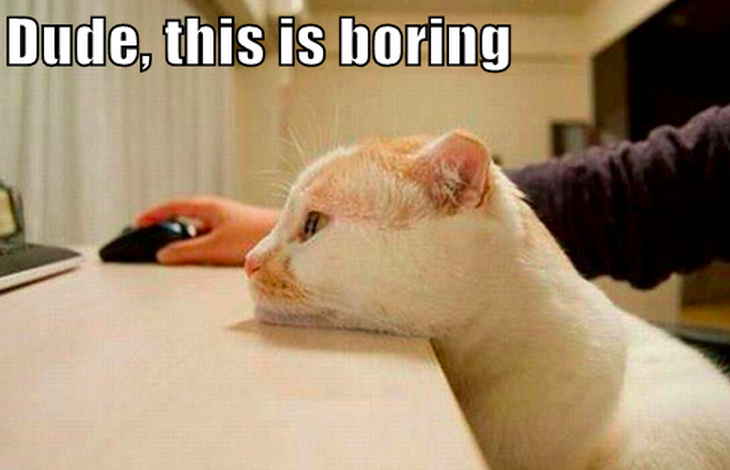 So while this is certainly a better system for the average consumer, it's really dull for me.
My house is a mess
This may not seem relevant, but with 14-20 hours a week (just with this one airline!) where I've needed to passively be on the phone, yet not too far from my computer, I've been able to accomplish a tremendous number of monotonous tasks. I can't write coherently if there are other verbal inputs happening, so this was a great time to catch up on things like bookkeeping and scanning.
Or you know, scrubbing my bathroom.
Time on hold with Dividend Miles was particularly useful in this instance, as the replacement of anything resembling music with commercials meant it was impossible for me to do much else while learning about 1-800-Pet-Meds and Ireland: The Gathering.
And this was exacerbated by the shift from Star Alliance to oneworld last year. Suddenly everything had to go through the rates desk, which meant even more time on hold. That was great for my kitchen, as my fridge was always spotless and my pantry and spices were nicely organized, though maybe not great for normal people just trying to redeem their miles.
Winning the prize versus playing the game
I love this hobby, and the rewards it provides, but more than anything else I love the game. Staying half a step ahead of the programs, finding hidden values — that is more fun for me (on balance) than flat-bed seats and luxury suites.
But right now I don't feel like there's much sport involved for me. I have close to zero interest in the manufactured spend side of the game (yes, I know it's lucrative, and yes, I'm glad y'all are having fun — it's just not practical/interesting for me right now).
And I'm feeling a bit lost.
So I'm wondering what you guys think. Are you sad about the demise of Dividend Miles, or relieved to not have the headache anymore?
Beyond that, what is it that motivates you in this hobby? Is it the perks and benefits, or the love of the game?
And does anyone have a LifeMiles award they need to have canceled or something? My baseboards are looking a little rough.