Yesterday I shared my thoughts about the Germanwings tragedy, which is just so tough to come to terms with. It's one thing to lose family or friends in a "true" accident, but given what we know now, I can't even begin to imagine what it's like for the friends and family of the victims onboard, knowing it was a deliberate act.
The one minor silver lining when it comes to air disasters is that corrective action is almost always quickly taken, so that the same mistake hopefully doesn't happen again.
One of the things I talked about yesterday was how on US airlines there are always two people in the cockpit:
One thing that I think is interesting to note is how cockpit protocol differs in the US vs. elsewhere. For US airlines, you always have two people in the cockpit. Before a pilot can leave the flight deck, a flight attendant has to enter the cockpit.

I don't know of anywhere outside the US where this is a procedure. I don't think that procedure is in place on US airlines because they're trying to prevent pilots from crashing planes, but it's probably mainly in the event the pilots are incapacitated, and also to "streamline" the procedure, given the "cart blocking" which is required when pilots have to use the lavatory.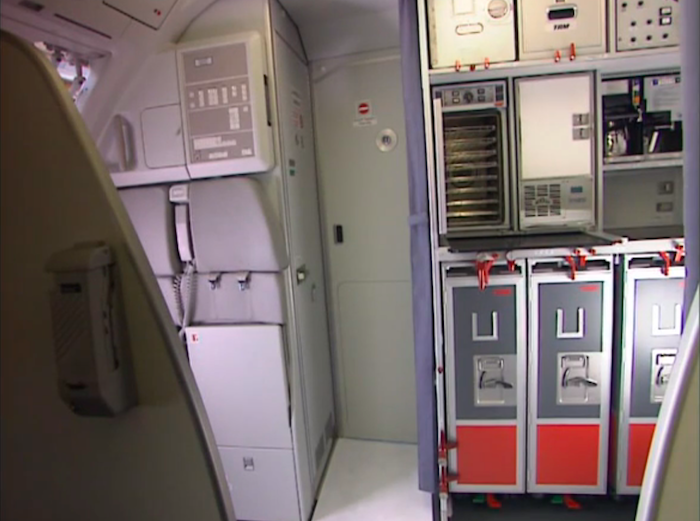 Well, it seems that other airlines are quickly adopting similar policies. In the light of the Germanwings disaster, Air Canada, Westjet, Air Transat, Norwegian Air Shuttle, Lufthansa, airberlin, Easyjet, Monarch Airlines, Virgin Atlantic, and Thomas Cook have all announced that they will require two people to be in the cockpit at all times.
Ultimately this is probably good news, but I do think it's worth stepping back here for a second.
Let's keep in mind that after 9/11 one of the solutions to prevent future terrorist attacks was adding reinforced cockpit doors. They're a blessing and a curse, because it means that whoever is in the cockpit will stay in the cockpit alone, unless they want anyone else up there.
If it weren't for reinforced cockpit doors, could the captain have somehow reentered the cockpit on the Germanwings flight? And while we don't know the details of MH370, based on common theories it seems like the reinforced cockpit door may have also played a part there.
But let's think about there always being two people in the cockpit. In theory that seems like a good thing, right? I suppose from a psychological standpoint it's best not to leave people alone. So while it's one possible solution, I think it also presents another potential problem.
When one pilot leaves the cockpit, the other pilot is typically buckled up. Now you have a flight attendant that stands in the cockpit behind them (or sits down on the jumpseat in the back of the cockpit). Is there a possibility that the flight attendant has bad intentions? They certainly have an "advantage" over the pilot, given that he/she is standing and is behind the pilot. So it's not inconceivable that the flight attendant could incapacitate the pilot and take control of the aircraft.
And let's also keep in mind that there's less training required to become a flight attendant than to become a pilot.
To be clear, I do think having two people in the cockpit at all times is a good idea. Just as I think reinforced cockpit doors are a good idea. Though fundamentally I think if someone is screwed up enough to deliberately take 150 other human lives down with them, having another person around isn't going to stop them.
I even spoke to someone today that suggested that air marshals (with guns) should be seated in the cockpit rather than in the cabin, which is just preposterous. In general, I think the fewer people that have access to the cockpit, the better.
Bottom line
Again, I'm not suggesting this is a bad idea.
But I do think it's important to understand that there are crazy people out there, and that there's never going to be a solution that will prevent crazy people from carrying out horrible acts. Often one solution creates another problem, as we've sort of seen with reinforced cockpit doors. Which isn't to say that they aren't a net positive, but rather to say that there are upsides and downsides to everything.
At the end of the day we just have to live our lives, accept that we frequently put our lives in others' hands, and cross our fingers and hope for the best.
I'd be curious to hear what you guys think!